thomas jorion documents the ornate interiors of italy's abandoned architecture. in some scenes floor tiles have come loose, while in others the ceiling has collapsed entirely — creating a dramatic contrast between the decorative interior and the ruin it is becoming.
---
carnet de notes 474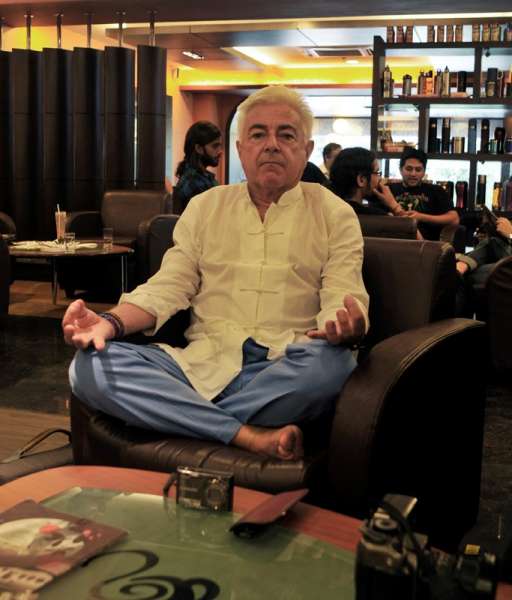 carnet de notes by paolo rinaldi, rinaldi.paolo@fastwebnet.it, 0039.3483577940, @paolorinaldi, https://www.facebook.com/paolrin
---
voyages

losanna, svizzera
Tra mostre, grandi appuntamenti con la danza e la musica in tutte le sue espressioni, la frizzante capitale del Vaud si prepara ad una intensa estate, stagione che vedrà il ritorno della quinquennale rassegna "Lausanne Jardins" che vestirà l'intera città con 25 nuovi progetti di verde urbano firmati da paesaggisti ed architetti internazionali.
https://www.lausanne-tourisme.ch/it/Z6498/home-italiano
---
architecture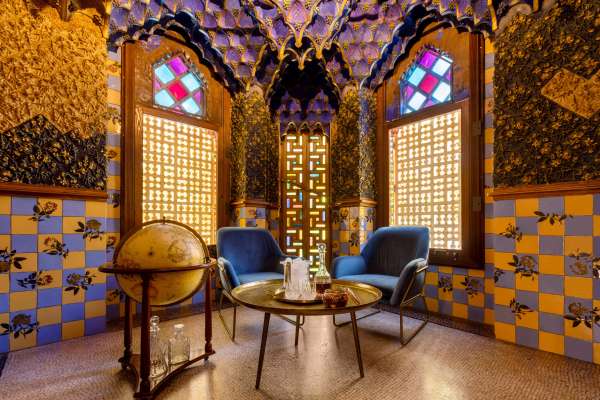 Antoni Gaudí's first residential work—the Casa Vicens—is now open to the public, making it the perfect time to explore the famed architect's lasting imprint on Barcelona.
The first home designed by Gaudí, Casa Vicens was commissioned as a private summer house and completed in 1885; privately owned ever since, the property only opened for public visitation this past fall. Opt in for the guided, one-hour tour to spot Gaudí's bright and playful celebrations of nature, including papier-mâché olive leaves that cover one ceiling and ceramic ivy vines that stretch across another.
http://www.portalgaudi.cat/es/los-edificios/casa-vicens/
https://www.ecured.cu/Casa_Vicens
---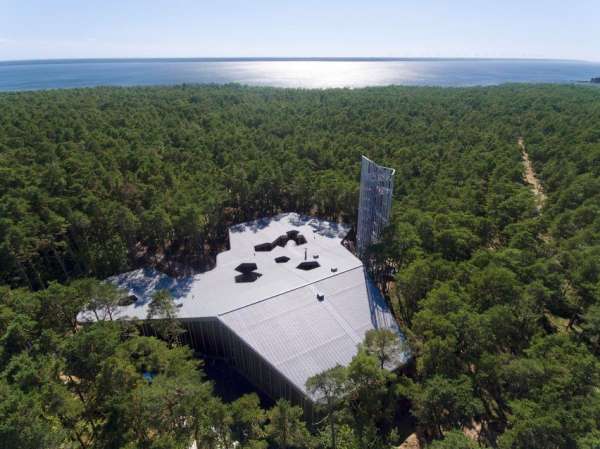 The Arvo Part Centre, which is dedicated to the Estonian composer, is deep in an pine forest and has no main entrance or exit. Nieto Sobejano Arquitectos designed the multipurpose cultural centre using curving walls and circular columns to invoke musical compositions. ph Roland Halbe.
---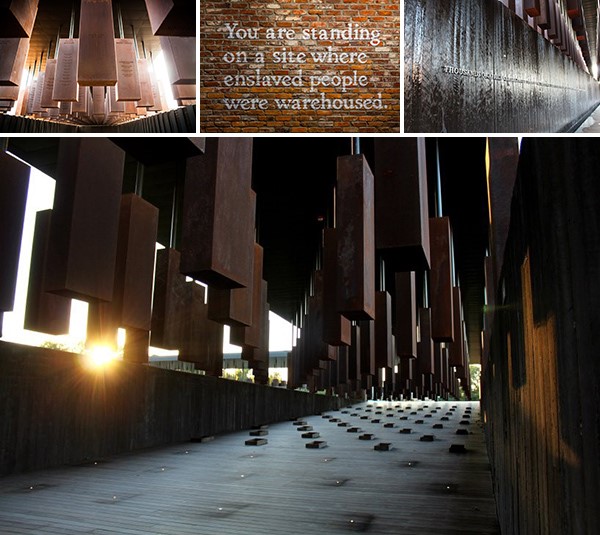 lynching memorial and legacy museum examine america's history of racial injustice
in april 2018, two separate sites dealing with the theme of racial injustice opened in montgomery, alabama. designed with MASS design group, the national memorial is an outdoor monument situated on a six-acre space where visitors walk a path through america's history of racial injustice. meanwhile, just over half a mile away, the legacy museum serves an indoor narrative museum with audio, exhibits, art, videos, and comprehensive content about the legacy of enslavement through contemporary issues of mass incarceration.
both projects have been initiated by the equal justice initiative (EJI) — a nonprofit organization that provides legal representation to indigent defendants and prisoners who have been denied fair and just treatment in the legal system. in 2010, EJI began investigating thousands of racial terror lynchings in the american south, many of which had never been documented. this research produced %u200Ba report, published in 2015, which documented thousands of racial terror lynchings in 12 different states.
in april 2018, as a way to memorialize this history, EJI opened the national memorial for peace and justice — a site described as the nation's first memorial dedicated to the legacy of enslaved black people, people terrorized by lynching, african americans humiliated by racial segregation and jim crow, and people of color burdened with contemporary presumptions of guilt and police violence.
---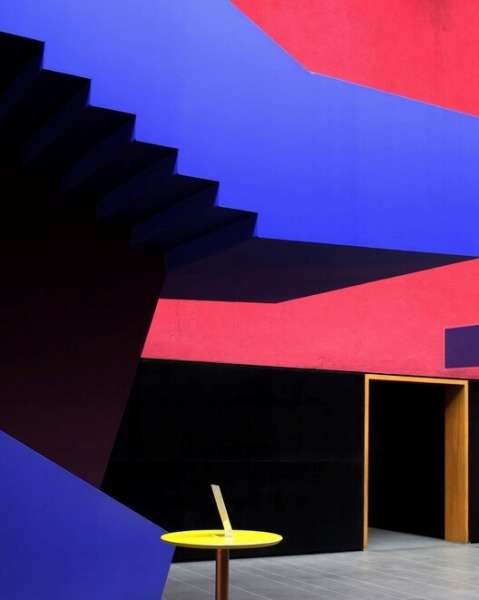 o Museu da Casa Brasileira abre a exposição Ruy Ohtake: A PRODUÇÃO DO ESPAÇO feita em associação com o Museu Oscar Niemeyer, de Curitiba. A mostra com curadoria de Agnaldo Farias apresentará ao público o singular pensamento espacial de Ruy Ohtake, um dos principais arquitetos brasileiros.
---
installations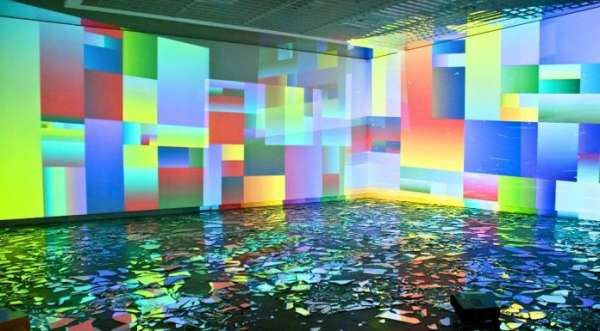 Proseguendo un ciclo iniziato nel 2011 con la Caldic Collection, Kunsthal Rotterdam ospita adesso una selezione di opere appartenenti a Kul Rattan Chadha, il magnate di origini indiane, ma naturalizzato olandese, fondatore e presidente della catena alberghiera CitizenM (nonché fra i nominativi a suo tempo citati nei famigerati Panama Papers). Sessanta opere fra installazioni, video, sculture, dipinti, visibili al pubblico
https://www.kunsthal.nl/en/#tijdlijn-2019-02
---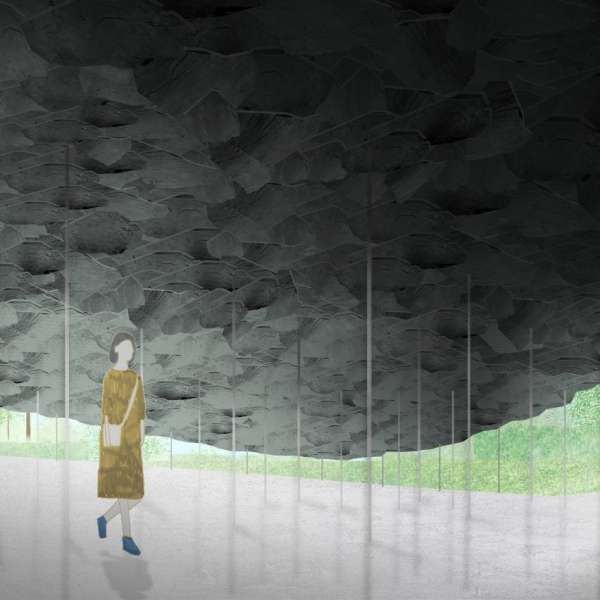 Junya Ishigami to create "a hill made out of rocks" as Serpentine Pavilion 2019
Japanese architect Junya Ishigami has been selected to design this year's Serpentine Pavilion, which will take the form of a huge slate roof rising up out of the landscape.
---
museums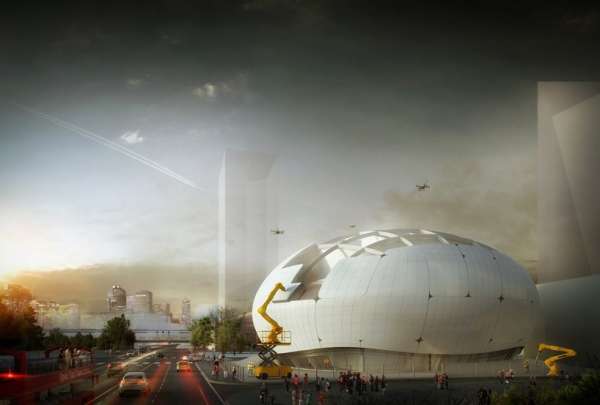 turkish practice melike alt%u0131n%u0131%u015F%u0131k architects (MAA) presents the winning entry for an international competition for the robot science museum in seoul, south korea.
hosted by the seoul metropolitan government, the competition called for the design of the world's first pioneer robot science museum (RSM) to support public education in robotics and increase public knowledge and interest in robots. design principal melike alt%u0131n%u0131%u015F%u0131k explains the concept and design process: 'the new robot science museum which plays a catalytic role in advancing and promoting science, technology, and innovation throughout society is not only going to exhibit robots but actually from design, manufacturing to construction and services robots will be in charge. in other words, RSM will start its 'first exhibition' with 'its own construction' by robots on site.'
https://www.melikealtinisik.com/
---
events
In occasione delle celebrazioni per il V centenario della morte di Leonardo, dal 1 marzo al 30 giugno 2019, la Cripta di San Sepolcro a Milano, ospita "LEONARDO & WARHOL IN MILANO. The genius experience", un'iniziativa, curata da Giuseppe Frangi, nata dall'idea del Gruppo MilanoCard, gestore della Cripta di San Sepolcro, in co-produzione con la Veneranda Pinacoteca e Biblioteca Ambrosiana e il Credito Valtellinese.
http://www.criptasansepolcromilano.it
---
hotels, restaurants, bars
The Datai Langkawi, Leading Hotel of the World, ouvert fin décembre en pleine jungle en Malaisie dont Didier a été le premier designer il y a 25 ans et à qui le DG français Arnaud Girodon a confié la rénovation de l'hôtel
https://it.lhw.com/hotel/The-Datai-Langkawi-Langkawi-Malaysia
---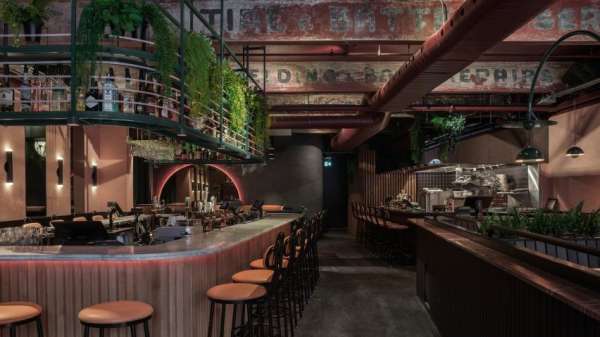 Jack Rose is a grungy "tropical themed" restaurant in Montreal
A beam inscribed with "welding body repairs" is left exposed in this Montreal restaurant, designed by locally based Ivy Studio, as a nod to its former use as an auto body shop. Throughout the space, Ivy Studio has contrasted warmer pink and green elements with darker details, such as rough floor covering, black rendered walls, and smoked mirrors, which are backlit to "recall a sunset while offering softer background lighting".
---
design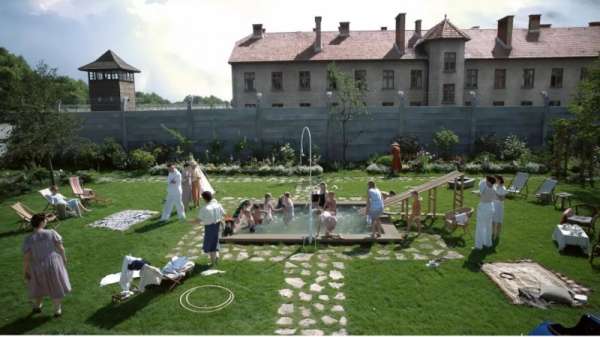 in memoriam
---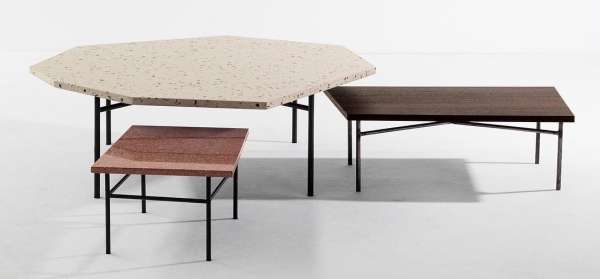 Lively shapes to created unexpected combinations of two or tree tables, pushing people to play with them in a creative way. alain gilles for bonaldo
https://www.bonaldo.it/en/products/tables/big-table/alain-gilles
---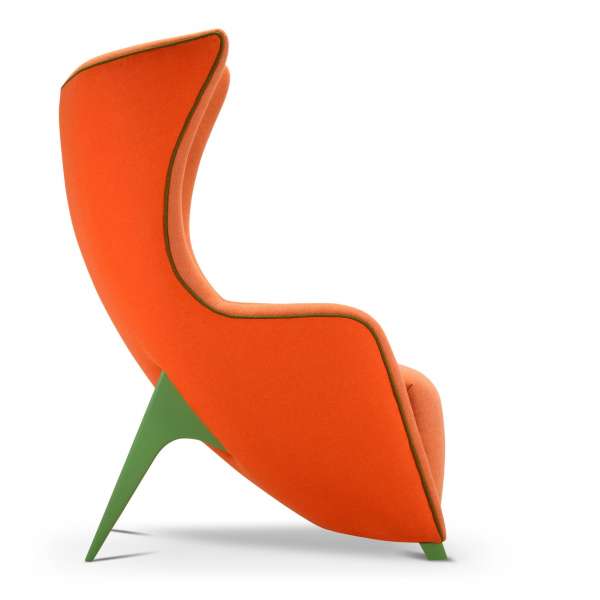 Gea nasce dalla rivisitazione bolidista della Wing Chair, la poltrona con le ali, che in origine serviva per proteggere dalle correnti d'aria e a trattenere il calore del caminetto, che ha attraversato tre secoli di storia. design Giovanni Tommaso Garattoni per Adrenalina
---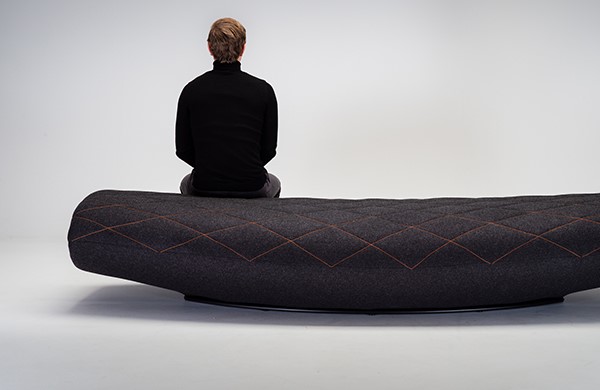 Experimental design by guest designer David Trubridge. Waka, seating furniture to drift away on. Waka is designed by David Trubridge who, in his second collaboration with Offecct, has created an inviting, open piece of seating furniture.
https://www.davidtrubridge.com/, https://www.offecct.com/
---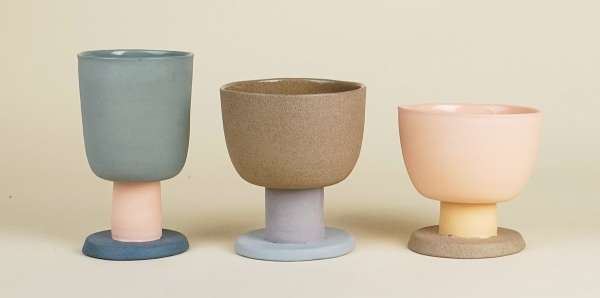 There's a ceremonial feel to the latest collection from Brooklyn-based ceramicist Helen Levi.
First, there are the goblets — a type of stemware more often associated with medieval banquets or religious rituals, to which Levi gives a resolutely modern look by color-blocking and employing a pristine matte finish. Second are the jugs, which might look as though they'd been excavated from a silty river bed were it not for the delicate palette, ranging from stony buff to rose pink
---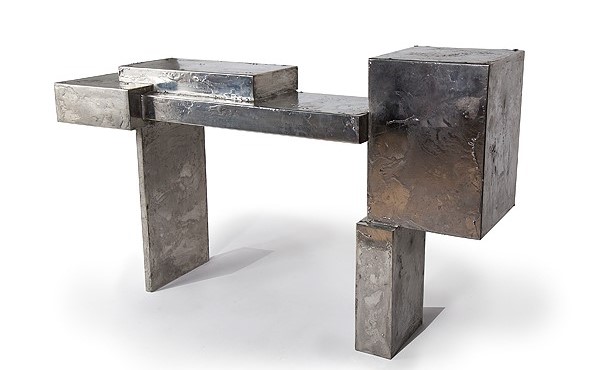 The Pewter Collection by Christopher Gentner is a family of furniture pieces defined by their materiality and formal qualities.
One crucible at a time, pewter is melted into liquid form and hand coated onto the steel structure, creating the other-worldly surface that makes each handcrafted pewter table unique. Through its manifestation of conceptual thought and dream like movements expressed through Christopher's knowledge of materials and craftsmanship. The material finish on each piece turns into a creation unlike any other, embodying the surface of a lunar landscape and a one-of-a-kind sculpture. Available in the simple coffee table, Landscape Coffee Table and Console. All prices on request.
https://www.gentnerdesign.com/
---
art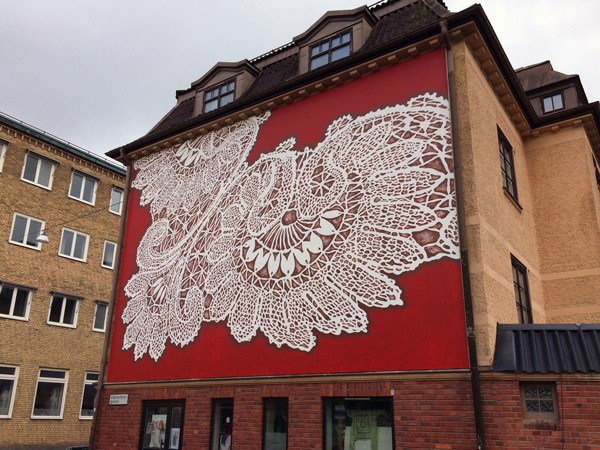 Polish artist NeSpoon creates spray-painted murals and textile installations based on traditional lace motifs.
https://www.behance.net/NeSpoon
---
lumières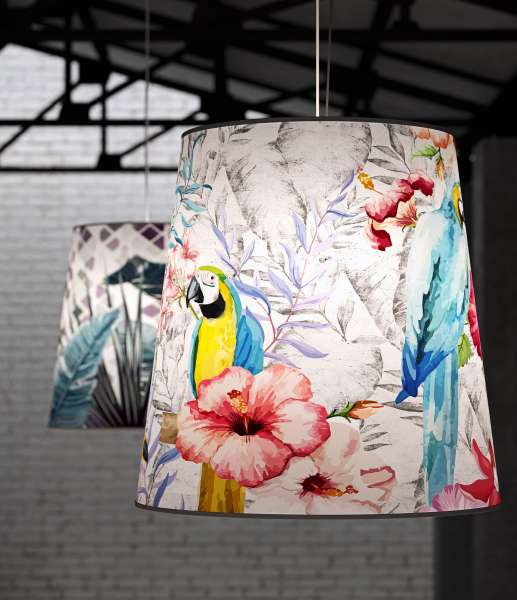 Beautiful Light (progetto Custom-me)
le grafiche di Instabilelab (nota come produttrice di carta da parati) non rivestono più solo pareti ma diventano temi d'arredo stampabili su qualsiasi volume. Nascono e vengono inseriti così a catalogo veri e propri prodotti "abbigliabili su misura" con la grafica desiderata (luci, tessuti, complementi d'arredo e tanto altro).
---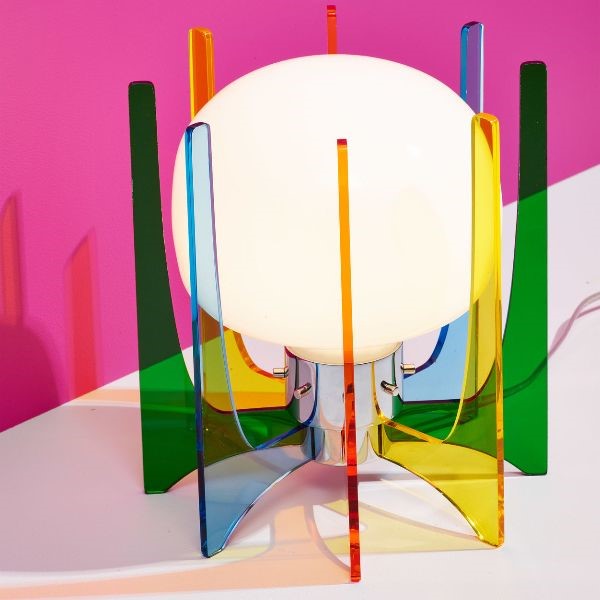 The T.S.S. has come a long way from her debut at the SaloneSatellite show in Milan and is now available exclusively at The MoMA Design store
the museum of modern art, joogii@joogiidesign.com
---
mostre/exhibitions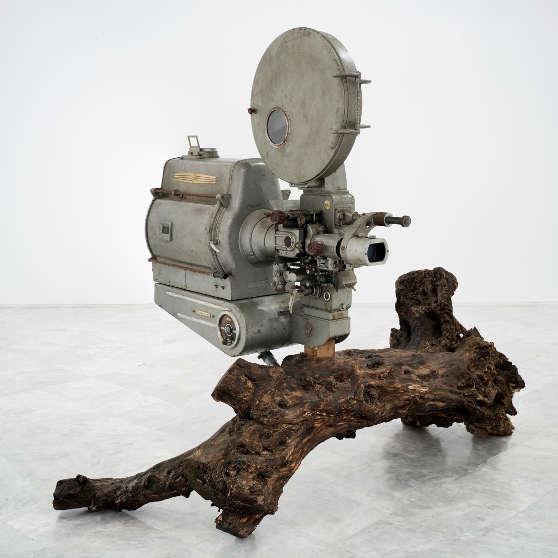 jacobo castellano, riflepistolacanon, Arabako ARTIUM Fundazioa/Fundación ARTIUM de Álava, Vitoria-Gasteiz/Araba
https://www.araba.eus/botha/Boletines/2013/136/2013_136_05878.pdf, http://www.euskadi.eus/
---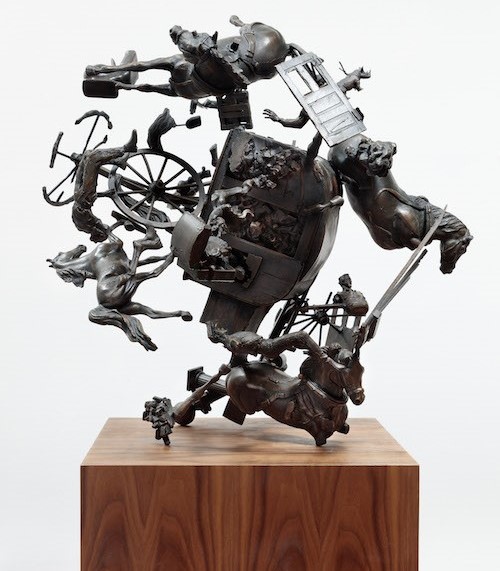 Felix Los Angeles, Eric Wesley, Remix (Dodecahedron dark), 2019, Bronze on walnut pedestal
19 x 15 x 15 in / 48 x 38 x 38 cm
---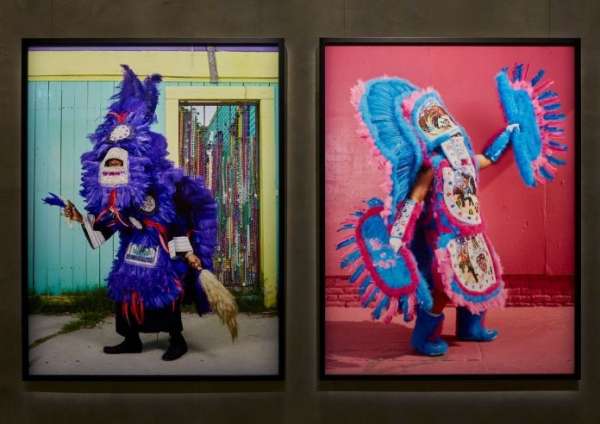 Charles Fréger. Fabula. Armani/Silos, Milano 2019. Courtesy of Giorgio Armani
---
books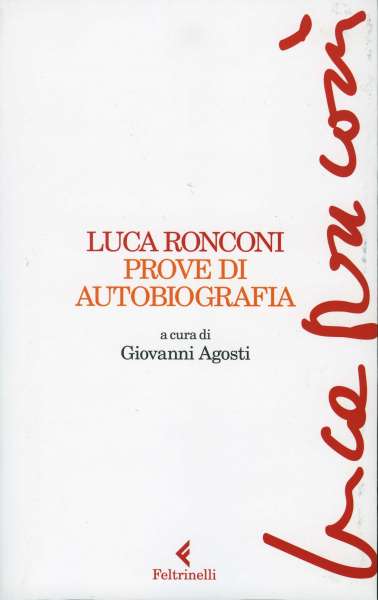 luca ronconi. prove di auobiografia. a cura di giovanni agosti
feltrinelli editore
---
photos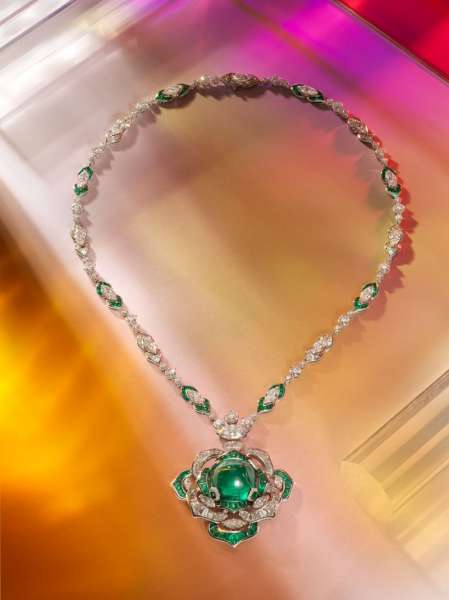 ---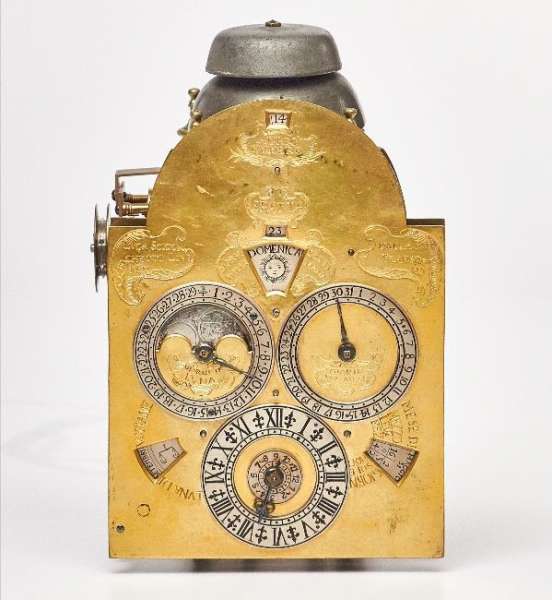 Patty Carroll: Domestic Demise
Catherine Couturier Gallery presents the work of Patty Carroll in her debut solo exhibition in Houston entitled Domestic Demise. Patty Carroll is a fine art photographer based in Chicago, Illinois who has been known for her use of highly intense, saturated color photographs since the 1970's.
http://www.catherinecouturier.com/
---
billie eilish by takashi murakami on cover of garage magazine no.16. photography by juno calypso. styling by patti wilson. ©%uFE0E2012 takashi murakami/kaikai kiki co., ltd. all rights reserved
---
etc.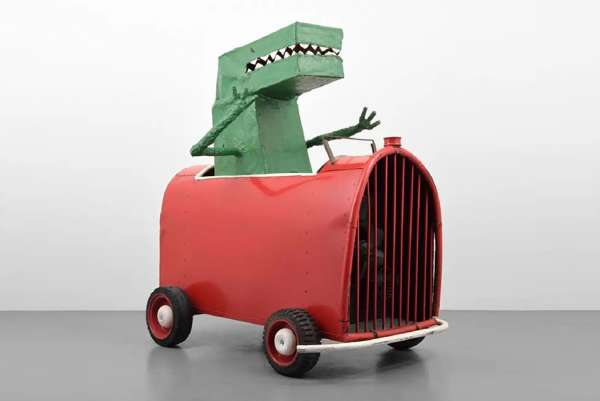 Herve Di Rosa (b. 1959-) sculpture of crocodile driving car, signed, French, 1983, metal, enameled metal and other media
carnet de notes by paolo rinaldi
online weekly magazine 04/03/2019
(travel, viaggi, architettura, interni, design, hotels, ristoranti, bar, luce, arte, mostre, foto, fashion, installazioni, musei, teatro)
carnet de notes 474 has been sent to/
è stato inviato a 15818 recipients/indirizzi
and posted to social networks:
facebook, twitter, linkedin and viadeo