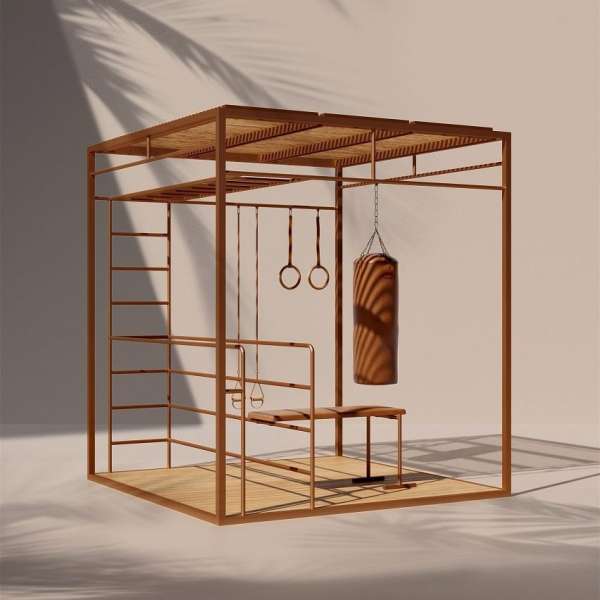 Philadelphia-based illustrator Kit Layfield draws intricate contraptions featuring the traditional nose-and-mouth covering that then are connected to larger collars adorned with luxuriant shrubs, miniature ecosystems, and tiny fish tanks
https://www.instagram.com/kitlayfield/?hl=it
---
carnet de notes 544
carnet de notes by paolo rinaldi, rinaldi.paolo@fastwebnet.it,
0039.3495087344, @paolorinaldi, https://www.facebook.com/paolrin
---
voyages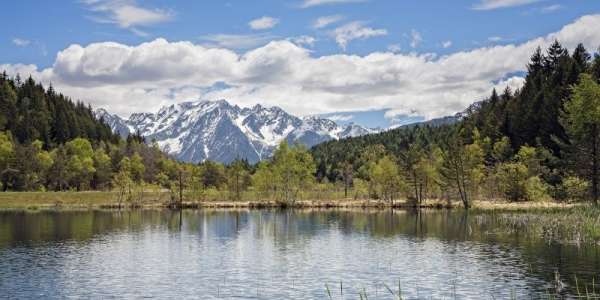 tirano e media valtellina
http://www.paesidivaltellina.it/mediavaltellina.htm
---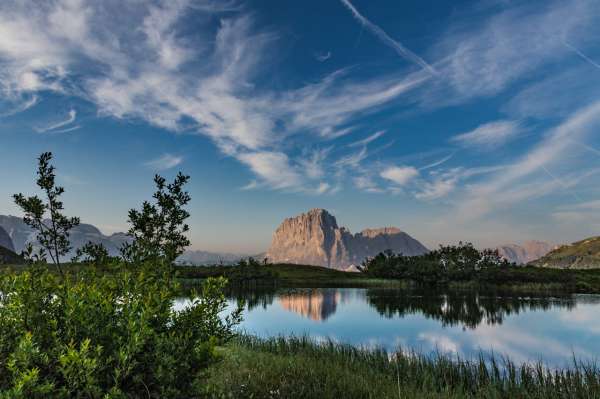 valgardena
https://www.valgardena.it/de/urlaub-dolomiten/dolomites-experiences/
---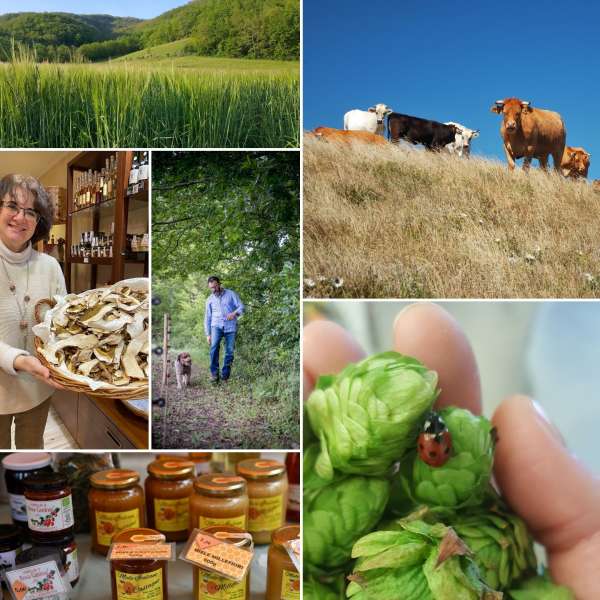 alta val taro, appenino parmene
---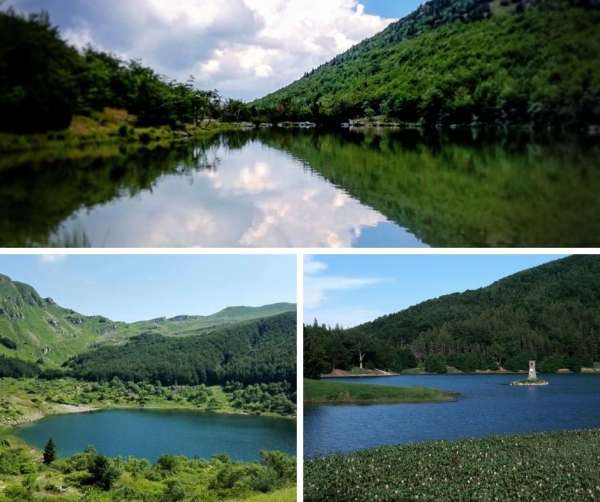 i laghi dell'area di Parma, Piacenza e Reggio
info@visitemilia.com
---
architecture
il progetto del nuovo aeroporto internazionale dello studio Foster Partners è ispirato all'illusione ottica di un miraggio nel deserto.L'aeroporto servirà il vicino resort di lusso di Amaala in Arabia Saudita, sulla costa nord-occidentale del Mar Rosso
https://www.fosterandpartners.com/, http://www.futurix.it/
---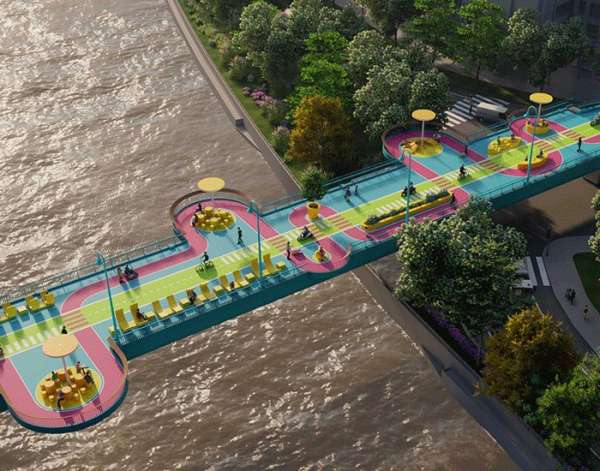 100architects rejuvenate pedestrian bridge in shanghai with bright colors looped shapes
---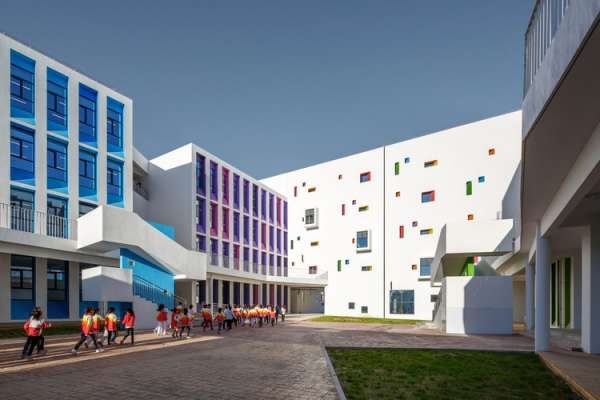 Yulin Gaoxin No. 3 Scuola primaria / THAD School of Architecture, Università di Tsinghua
https://www.facebook.com/permalink.php?id=210740790602&story_fbid=10164010611690603
---
interni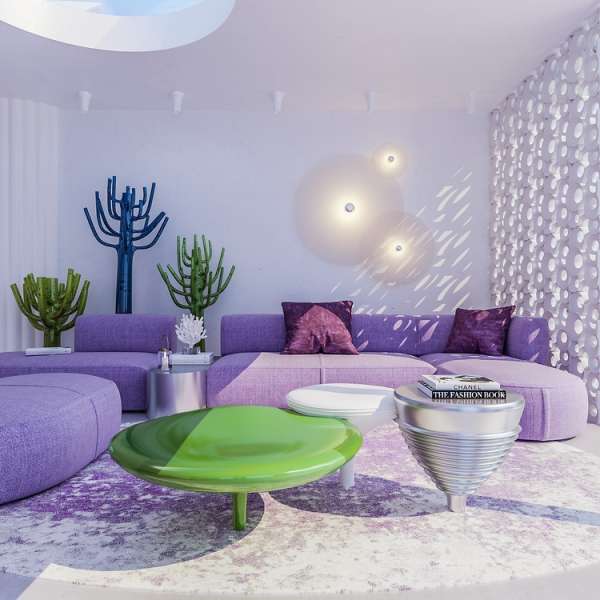 villa in ibiza by reutov design
https://www.archdaily.com/944549/villa-in-ibiza-reutov-design
https://www.instagram.com/reutovdesign/
---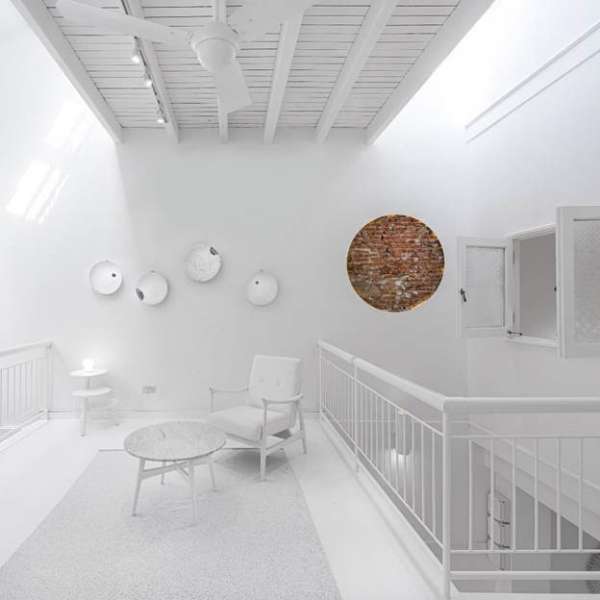 A New Singaporean Vernacular
Housing is considered a critical social asset in Singapore with more than 80% of Singapore's 5.6 million people living in public housing. In the early years of Singapore's independence (1965), majority of the 1.6 million population lived in overcrowded slums and squatter settlements.Early HDB flats were designed to be simple and utilitarian to optimise space usage and keep costs low, but with piped water and clean sanitation, they provided decent housing and shelter for many. HDB homes have evolved over the years, from basic flats catering to simple, everyday needs, to homes that meet higher aspirational desires for quality living. Different flat types are available to cater not only for nuclear families, but for singles, the elderly, and multi-generation families as well
http://www.modonline.com/, http://www.spacedge.com/
---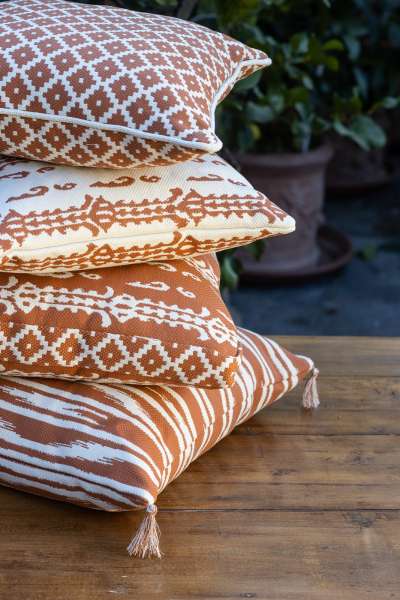 Lo stile Mediterraneo si incarna nelle tele in 100% lino e cotone di C&C Milano
---
hotels, restaurants and bars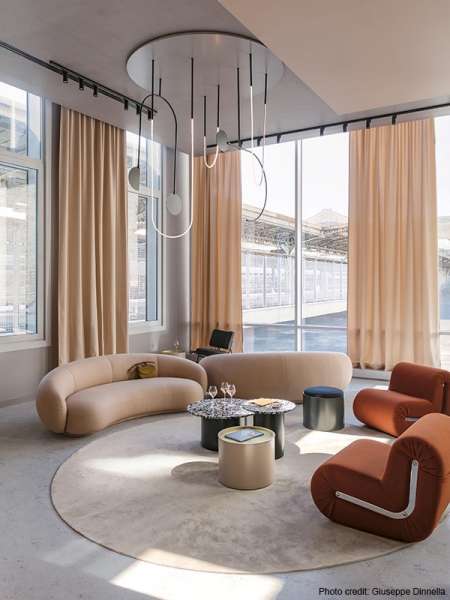 L'OKKO Hotels sorge accanto alla stazione parigina di Gare de l'Est da dove, nel 1883, partì il primo Orient Express. Il progetto delle parti comuni del complesso è stato affidato allo Studiopepe di Milano che ha privilegiato un concept fluido, attraversato da divisori e separé leggeri. Sedute Boomerang di Rodolfo Bonetto per B—Line rivestite in tessuto di velluto Kvadrat nella variante rosso mattone
http://www.studiopepe.info/, https://www.b-line.it/
---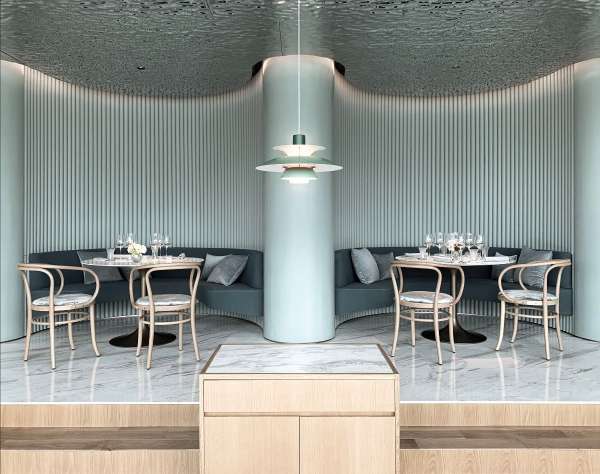 Tre icone di Gebrüder Thonet Vienna, gli imbottiti Targa dei GamFratesi, le sedie Wiener Stuhl e gli sgabelli N.18 arredano il ristorante Rêver a Guangzhou, città portuale cinese che si estende a nord-ovest di Hong Kong sul fiume delle Perle. Lo spazio con una vista unica a 360° sullo skyline della metropoli è ubicato proprio sulla riva sud del fiume, a pochi passi dal vivace quartiere di Tianhe. Progetto da Patrick Wu
http://www.wujistudio.cn - http://www.restaurantrever.com/xh3/pages/index.html
https://www.gebruederthonetvienna.com/
---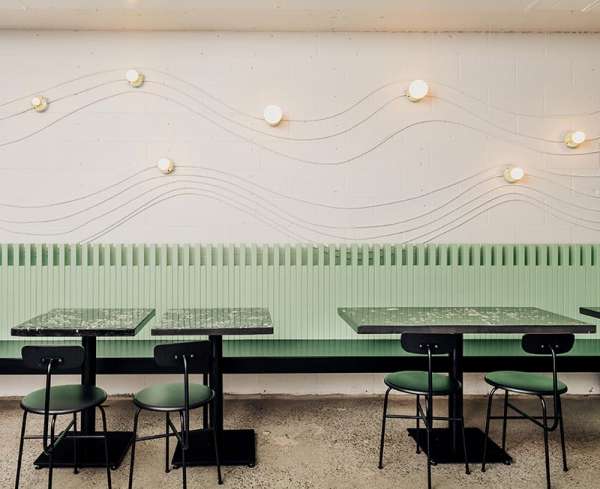 Wall Art Was Made From The Electrical Conduits And Lighting In This Restaurant. Often electrical wiring is hidden within walls, but the interior designers of this restaurant used the conduit to create some simple wall art. Designed by September Architecture and Interiors, the newest Tacofino location in Vancouver, Canada, has a casual environment with white walls, beachstone terrazzo tabletops, black chairs, and light green painted slatted cedar that wraps around the banquette and water station
---
design
obsidian bench by muranti furniture
---
Lettino in legno di faggio naturale e tessuto canvas marrone by novità home
---

California practice Umé Studio has created a modular sofa with bolsters, wooden units and traditional Japanese Zabuton cushions that are often used on tatami floors
---

Allaperto, la collezione lounge nata dalla collaborazione tra Ethimo, Matteo Thun e Antonio Rodriguez e diventata iconica per i diversi 'outfits' con cui interpreta i luoghi che la accolgono, continua la sua trasformazione in due nuovi mood, Veranda e Nautic, che abbinano il teak rispettivamente al rattan naturale e alla corda
https://www.ethimo.com/it/news/allaperto-anteprima-2018
---
dining chair/ table made of american ash/oak by Kuang Shang furniture
---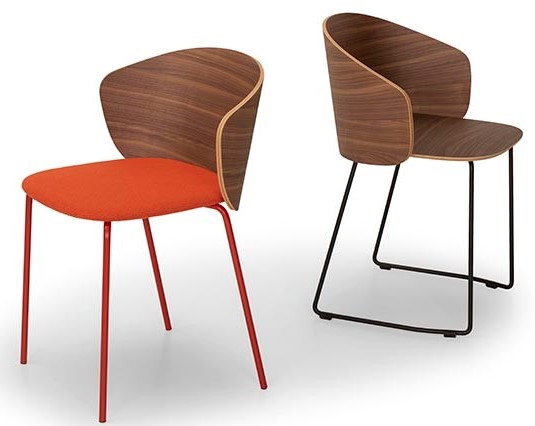 no wood, la nuova famiglia di sedute di egg-design by true
---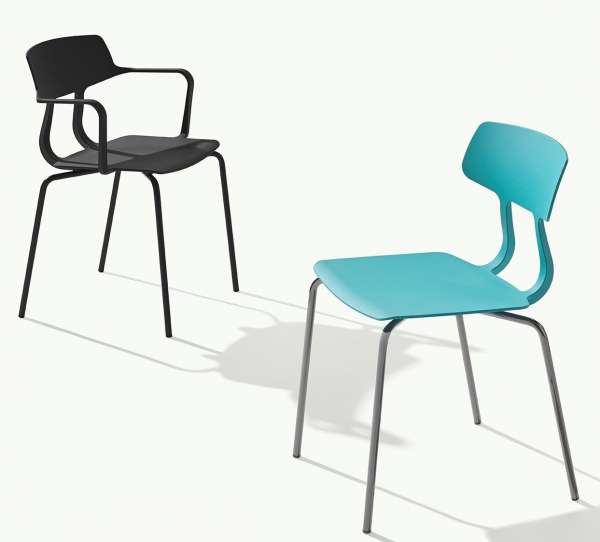 snap, la nuova collezione di sedute di Francesco Meda per Et al
---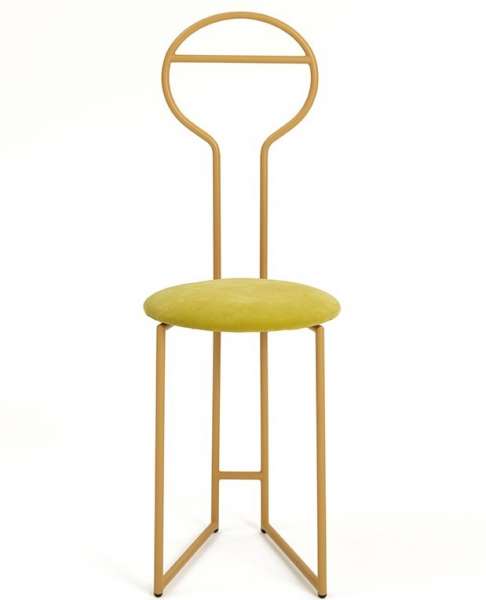 Joly Chairdrobe, Design Lorenz Kaz, for ColeItalia
---
eventi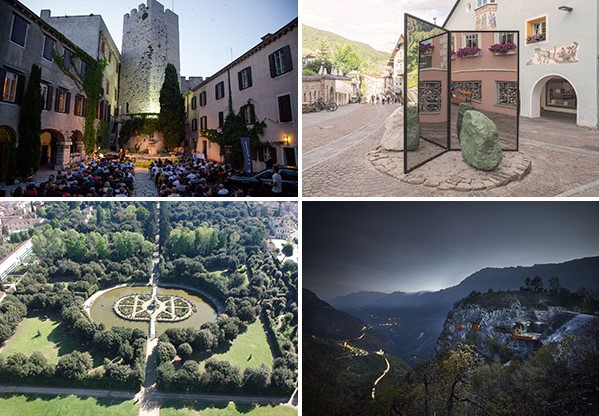 from top left, clockwise
Dal 20 agosto al 13 settembre 13 spettacoli all'aperto in altrettante location con il Piccolo Opera Festival del Friuli Venezia Giulia
http://www.piccolofestival.org
La Biennale Gherdeina 7 coinvolgerà circa trenta artisti internazionali in una grande mostra diffusa nello spazio pubblico di Ortisei in Val Gardena e dei paesi circostanti dall'8 agosto al 20 ottobre
Da luglio a settembre tornano gli appuntamenti con "Sentinelle di pietra": musica e teatro tra le memorie della grande guerra. nella foto di carlo baroni il forte-pozzacchio a vallarsa
http://www.trentinograndeguerra.it/news_detail.jsp?ID_NEWS=768&areaNews=115
«The ReGeneration Festival» è il regalo alla città di Firenze dei giovani produttori inglesi del New Generation Festival. Quest'anno il festival si presenta in una edizione unica, accolta, per la prima volta, al Giardino mediceo di Boboli. La rassegna si svolgerà dal 26 al 29 agosto con quattro serate a ingresso libero – tra opera, concerti sinfonici, jazz e cameristici
http://www.newgenerationfestival.org, http://www.uffizi.it
---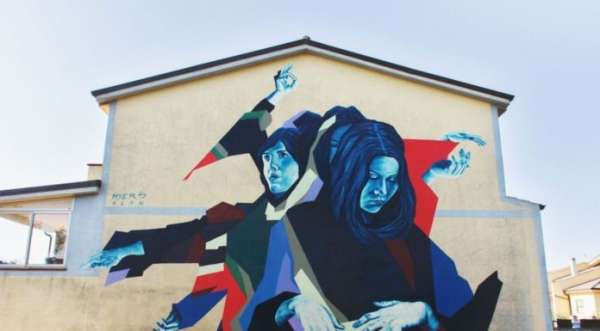 Nonostante i gravi effetti della pandemia, il Festival della Resilienza non si ferma e si appresta a dare il via alla sua nuova edizione, dal 20 luglio al 15 settembre, a Macomer, in provincia di Nuoro
---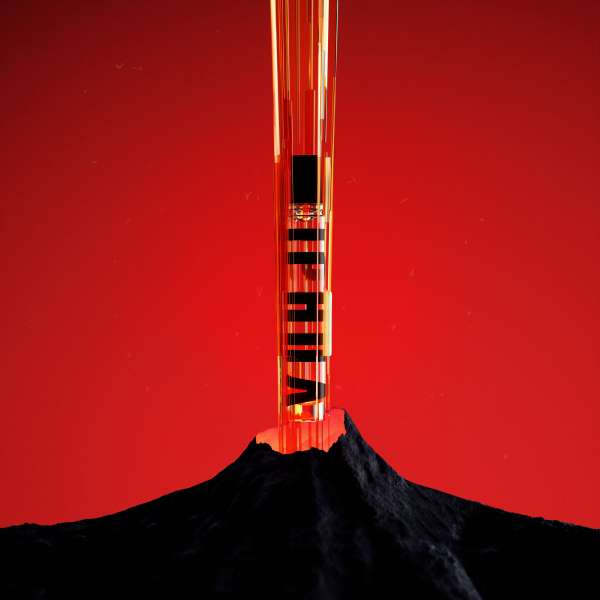 Design China Beijing will take place this year from 23 – 27 September, with a strong focus on design for a post-Covid 19 world. The theme for 2020 will be "Design Thrives to Revive the World"
https://www.designchinabeijing.com/
---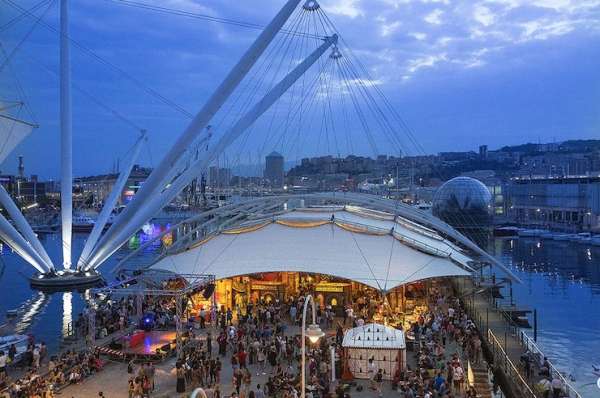 A Genova dal 28 agosto il 22° SUQ Festival Teatro del Dialogo
12 rappresentazioni teatrali, accompagnate da una trentina di eventi tra concerti, performance di danza, incontri, workshop, showcooking, iniziative per bambini.
Tante le buone pratiche per l'ambiente in uno dei Festival più green d'Italia e plastic free. Slittato da giugno a fine agosto – dal 28 al 6 settembre – si terrà come sempre al Porto Antico di Genova, nella Piazza delle Feste, il teatro sul mare disegnato da Renzo Piano, ma per questa edizione, la 22esima, si dovrà rinunciare al coloratissimo, e sempre affollato bazar, da cui prende il nome: suq significa mercato in arabo
---
showrooms and shops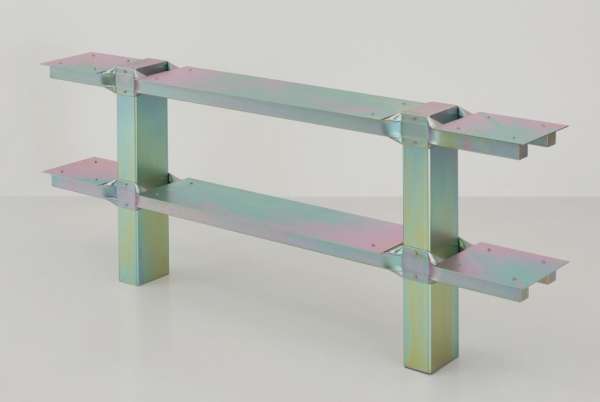 Rossana Orlandi Summer Gallery apre in Promenade du Port di Porto Cervo, Sardegna
https://www.rossanaorlandi.com/
---
mostre/exhibitions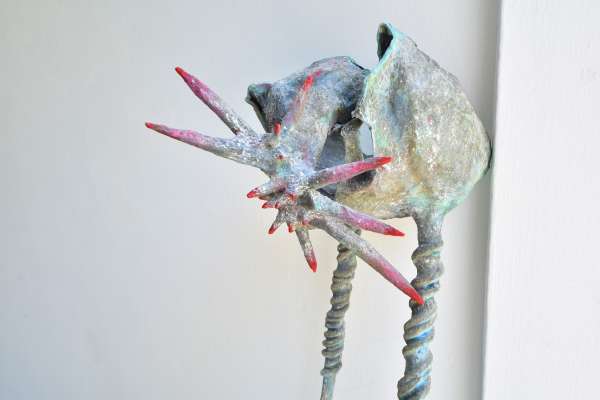 Lorenzo D'Alba, Hull on two horned paws (dettaglio), 2020, cartapesta, jesmonite, smalto acrilico, cemento
La mostra unisce le opere di nove giovani artisti nati tra il 1989 e il 1997: Giovanni Chiamenti, Filippo Cristini, Lorenzo D'Alba, Pietro Di Corrado, Alessandra Draghi, Giacomo Giannantonio, Matteo Messori, Viola Morini, Federico Polloni
---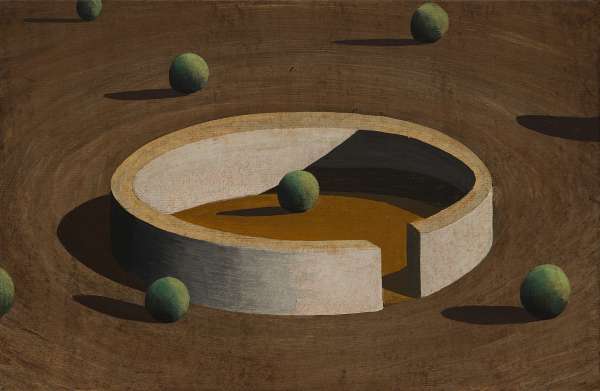 Dopo la personale nella storica sede di Milano, Antonia Jannone Disegni di Architettura inaugura a Pietrasanta una seconda esposizione di Ramon Enrich, presentando una nuova selezione di quadri e sculture
---
teatro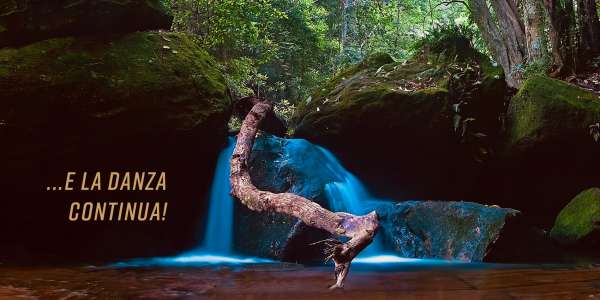 nel 2020 il Festival internazionale di danza contemporanea MilanOltre giunge alla 34° edizione e propone un programma che costruisce un ponte tra Oriente e Occidente disegnando una linea che idealmente collega il Bacino del Mediterraneo e la Via della Seta, con 16 compagnie in 25 giorni, dal 17 settembre all'11 ottobre 2020 al Teatro Elfo Puccini e numerose proposte in diversi spazi della Città
---
arte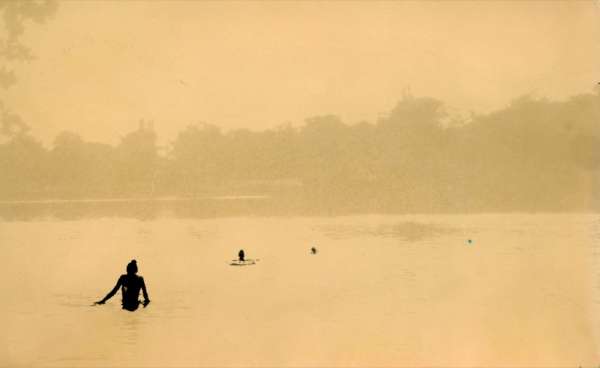 Seaside – Summer Show: Miho Kajioka
---
lumieres

TATO, lampada Netta, design Antonia Astori, 2016/2017
L'elegantissima Netta fa parte dell'accurata serie di lampade che Tato ha sviluppato assieme a designer contemporanei d'elezione, cui si affianca la riedizione di pezzi iconici firmati dai grandi Maestri del design degli anni '50 e '60
---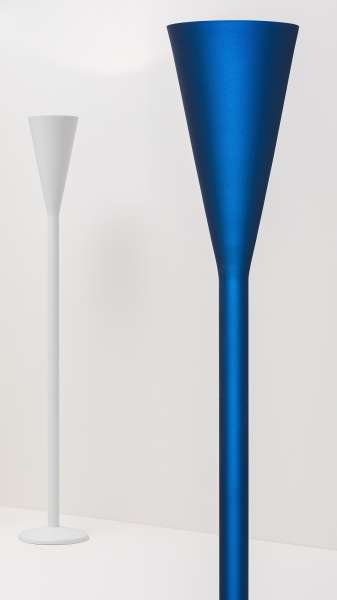 Nel 1932 Pietro Chiesa, titolare di una bottega artigiana specializzata nella lavorazione artistica del vetro, affianca Gio Ponti nella direzione artistica di FontanaArte. Luminator è fra i primi dei numerosi progetti che firmerà per FontanaArte. Oggi realizzata in versione dimmerabile con pulsante a pavimento, con sorgente luminosa a LED integrato, nelle versioni colorate blu metallico e bianco oltre all'originale metallo nichelato satinato
---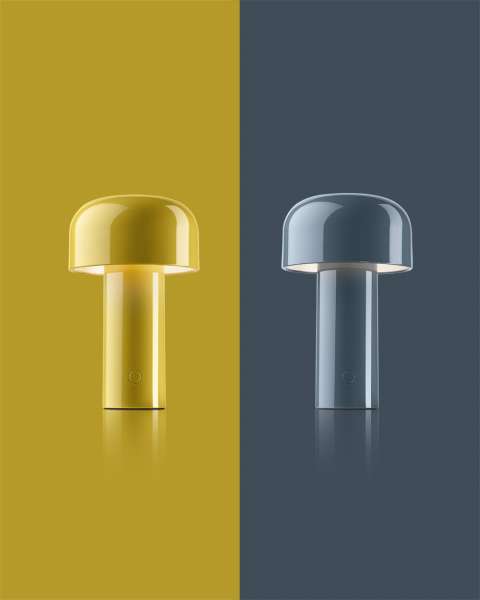 Bellhop by Barber & Osgerby, now in Yellow and Grey Blue. Flos
---
fashion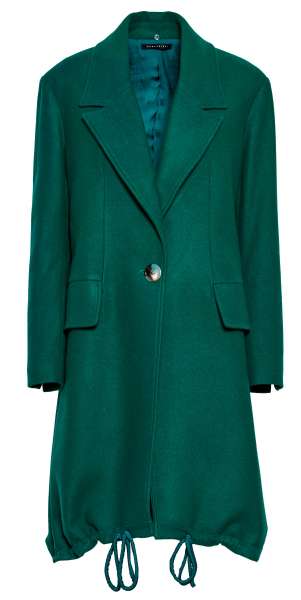 Romeo Gigli, https://www.romeogigli.it/
---
musei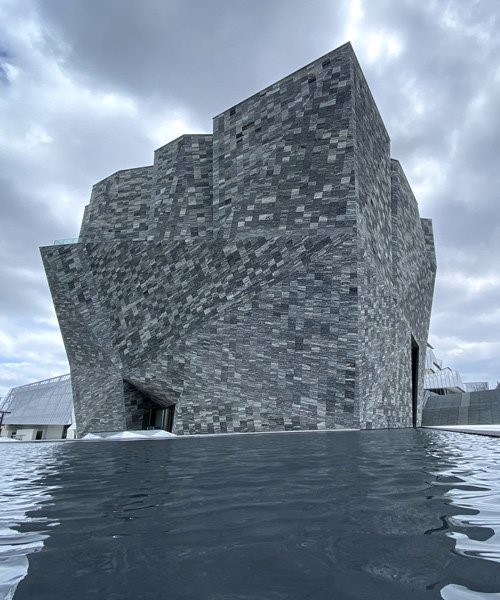 kengo kuma has designed this monolithic museum building in japan, which is set to open to the public later in 2020
located about 30 kilometers (19 miles) west of central tokyo, the 'kadokawa culture museum' is part of a larger development called 'tokorozawa sakura town'. the site also includes an anime-focused hotel, a book store, and an indoor pavilion for a variety of events. the project even includes its own shrine, also designed by kengo kuma and his team
---
etc.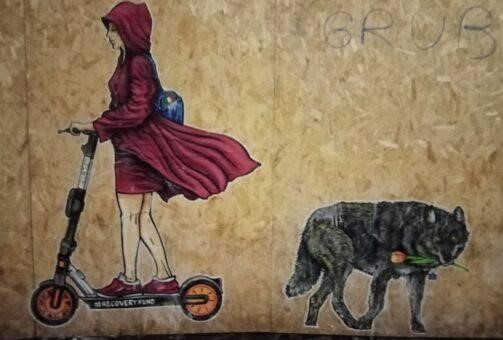 Mauro Pallotta, in arte Maupal, artista eclettico dai contenuti pungenti ma gentili, torna a far parlare di sé con una nuova opera, posizionata in Piazza della Maddalena a Roma, e ispirata ancora una volta ai cartoni per i più piccoli: Recovery Fund. La bambina di una delle più famose favole del mondo, con il suo caratteristico cappuccio rosso
---
carnet de notes by paolo rinaldi
online weekly magazine 03/08/2020
(travel, viaggi, architettura, interni, design, hotels, ristoranti, bar, luce, arte, mostre, foto, fashion, installazioni, musei, teatro)
carnet de notes 544 has been sent to/
è stato inviato a 18082 recipients/indirizzi
and posted to social networks:
facebook, twitter, linkedin and viadeo