Il Segno dello Scorpione, 23 ottobre – 21 Novembre 2020, by Maria Cristina Vimercati
Lo Scorpione è un segno geloso, intelligente, profondo, capace di diffidenze labirintiche.Ama intensamente, dando grande attenzione alla fisicità e all'erotismo, ma con poca fedeltà. E' un segno che drammatizza, che si nasconde, che si incuriosisce moltissimo ma fino al punto di deviare bruscamente. Perché ? Per noia. Il bisogno di avere tutto sotto controllo impedisce di slegarsi completamente dal passato e dalle relazioni, creando e trascinando tensioni notevoli quando si avvicina il momento di prendere decisioni. Ama il cinema e la tecnica fotografica. La prima decade nell'ultimo anno ha avuto ottime chances. Ciò che è ha intrapreso sarà di lunga durata. Da pochi mesi, con Urano in opposizione non avrà il tempo di annoiarsi, avrà invece l'occasione di una vita di rendersi più agile, maneggevole, aperta al cambiamento e perché no al nomadismo, uno stato che gli calza a pennello. La seconda decade brilla per atteggiamento fermo, intelligenza e sta per ricevere un grosso aiuto da una figura maschile potente. Fidatevi, costruite solide fondamenta e pareti di giunco che, molto più avanti nel tempo, possano flettersi al vento. La terza decade prende grandi decisioni, sentimentali e famigliari. Il passaggio del Capodanno la terrà sulle spine, timorosa di falsi attacchi da ignavi e invidiosi, nervosa per aver capito che non si torna più indietro. Alleggerite il piu' possibile. Niente accumuli
cri1959@gmail.com
---
carnet de notes 553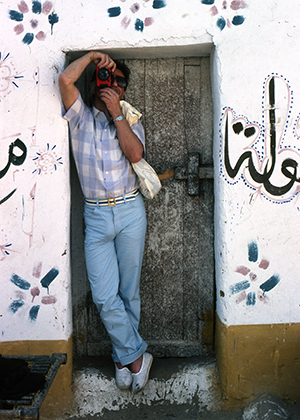 carnet de notes by paolo rinaldi, rinaldi.paolo@fastwebnet.it,
0039.3495087344, @paolorinaldi, https://www.facebook.com/paolrin
ph santi caleca
---
voyages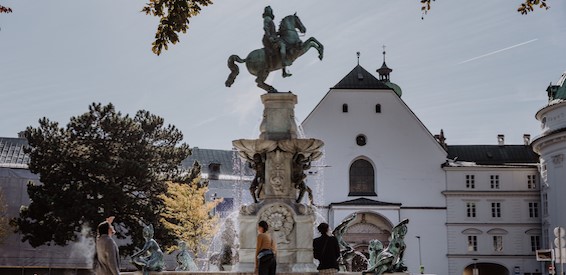 innsbruck
https://www.innsbruck.info/it/
---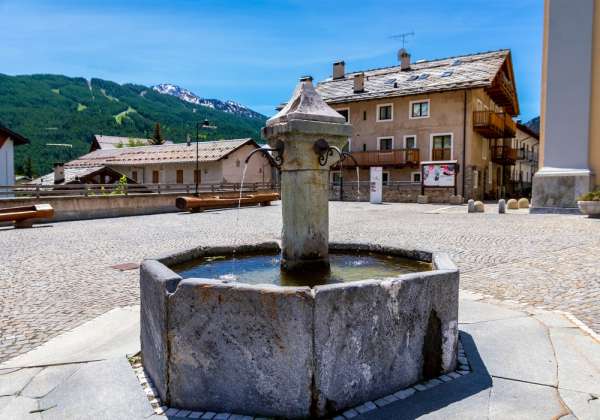 bardonecchia
---
architecture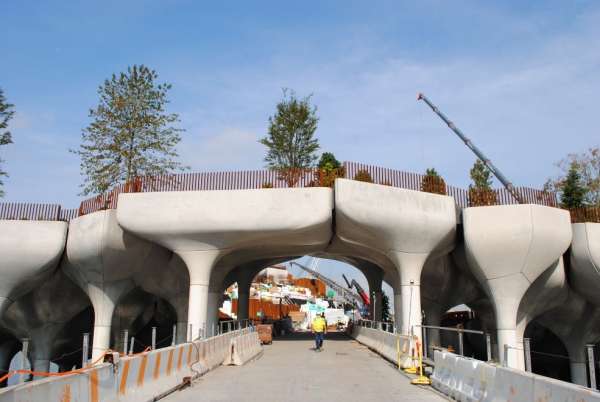 Heatherwick Studio and MNLA bridge structure and botany at Little Island
Situated within Hudson River Park, Little Island rests aloft the remains of Pier 55 on Manhattan's West Side on hundreds of stepped bulbous concrete piles. Although they appear to be of one piece, the constituent piles and pots were fabricated by different hands in different places. Hundreds of unique molds were needed to form the pot modules and scores of steel plates to fasten them together
---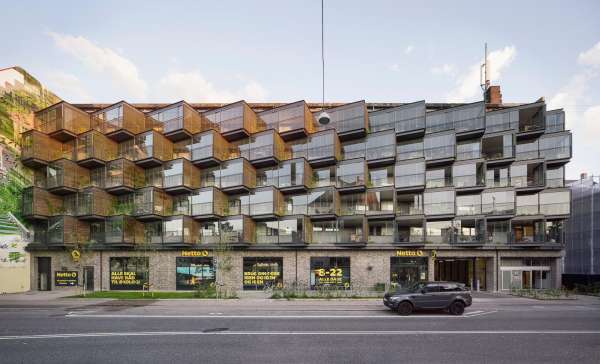 Copenhagen based architectural firm Tegnestuen LOKAL has designed the modern facade renovation of an apartment building in Frederiksberg, Denmark. The original building was created in the 1960s and over time it became dilapidated and was considered to the ugliest building in the neighborhood
https://www.tegnestuenlokal.dk/
---
interiors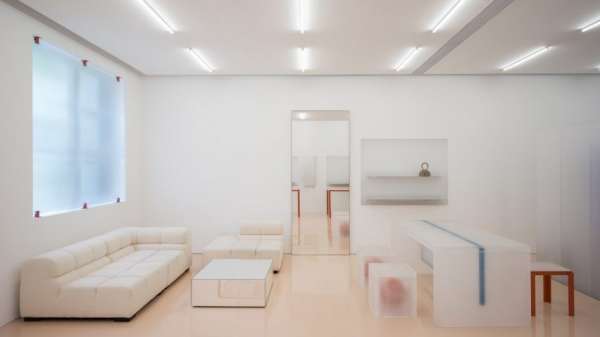 jewelry shop by interior designers: say architects
---
hotels, restaurants and bars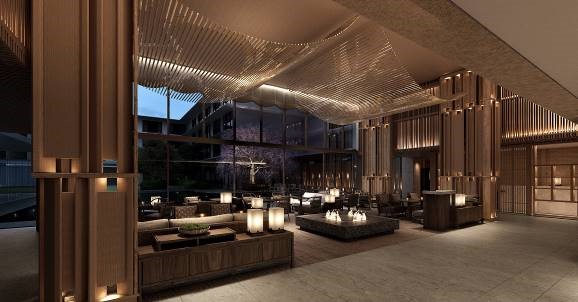 The Tea Lounge of the Hotel The Mitsui Kyoto, located as it is right in front of Nijo Castle in central Kyoto. Built on the site of the original residence of the Mitsui family, Hotel The Mitsui will celebrate Japanese beauty in all its forms. As the only non-Japanese designer working on the hotel, Andre Fu s especially conscious of the need for authenticity
---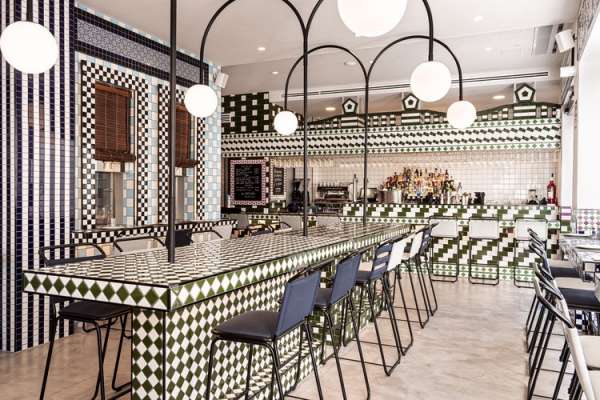 La Sastrería Restaurant, Valencia, Spain. Interior Designers: Masquespacio. The restaurant was renovated at the same time the former space was demolished, improvising in real time and innovating based on testing, learning, reinterpretation and experimentation
---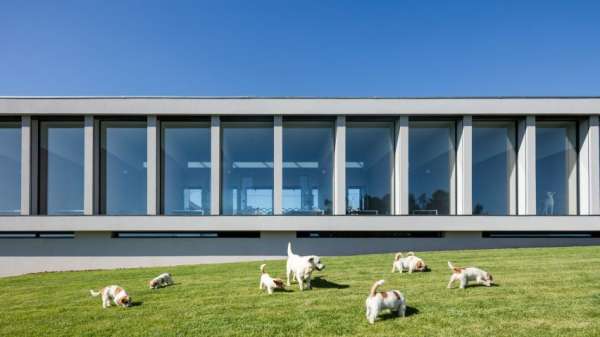 Canine and Feline Hotel is accommodation for animals in Parada, Portugal, built on an old vineyard by local studio Raulino Silva Arquitecto.Three light white-grey blocks, connected by external corridors, form the dog and cat hotel complex, which has been shortlisted for hospitality building of the year at Dezeen Awards 2020
http://raulinosilva.blogspot.com/
---
design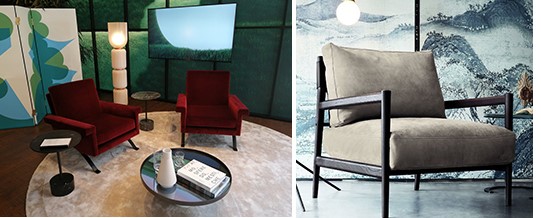 left, cassina. https://www.cassina.com/it
right, dainelli studio per lema. https://www.lemamobili.com/it/
---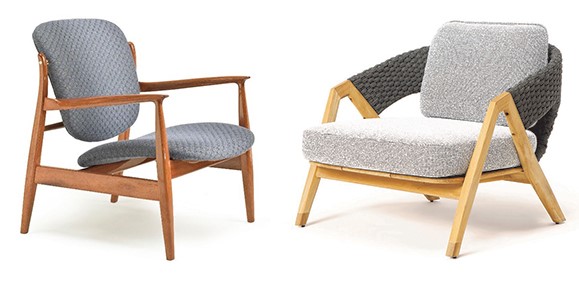 left, flli boffi. https://www.fratelliboffi.it/
right, patrick norguet fo ethimo. https://www.ethimo.com/it
---
left, clan milano. https://www.clanmilano.house/
right, In God We Trust, Wendell Caste, Courtesy Friedman Benda, at design miami. http://www.miamidesigndistrict.net/
---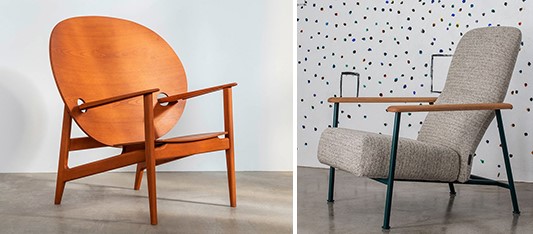 left, Mac Collins's Iklwa for Benchmark. http://www.benchmark-designs.co.uk/
right, jump by mass productions. https://massproductions.se/
---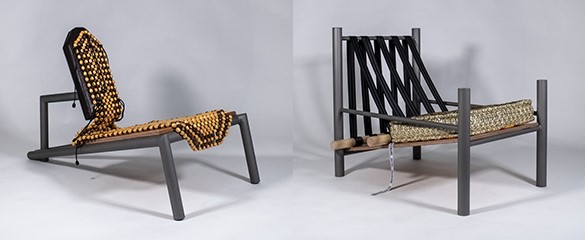 ateliers j&j, extraordinaires. https://ateliersjetj.com/
---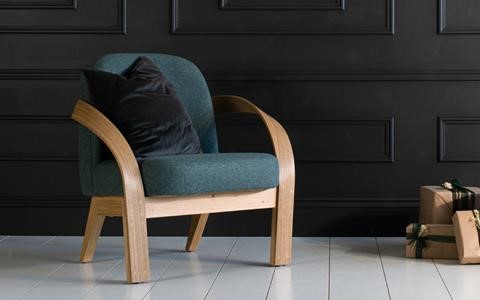 arbor armchair by tom raffield. https://www.tomraffield.com/
---
installazioni
l'installazione permanente "I dormienti" di Hilario Isola nel borgo di Guarene, nel Roero piemontese, è un omaggio alla Resistenza e insieme un intervento che ha permesso di "mitigare" un muro in cemento armato
https://www.artsy.net/artist/hilario-isola
---
mostre/exhibitions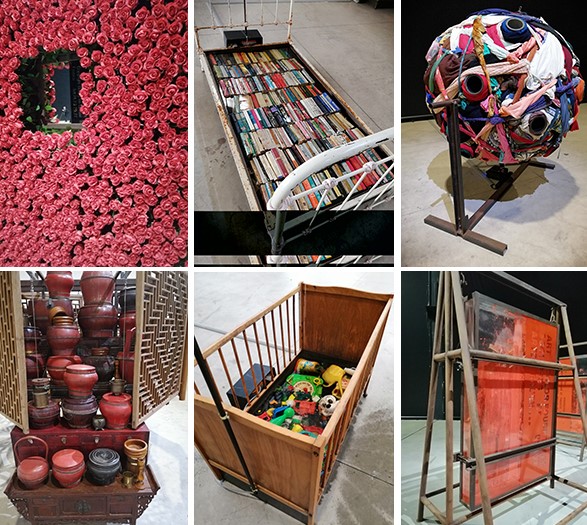 "Short-circuits" [cortocircuiti] è concepita come un'esplorazione immersiva nella complessa ricerca artistica di Chen Zhen (1955, Shanghai – 2000, Parigi) e riunisce per la prima volta oltre venti installazioni su larga scala realizzate tra il 1991 e il 2000 nelle Navate e nel Cubo di Pirelli HangarBicocca. Chen Zhen sviluppa la sua pratica artistica a partire dalla fine degli anni Settanta. Nato e cresciuto a Shanghai, in Cina, attraversa la Rivoluzione Culturale nella sua adolescenza, nel 1986 si trasferisce a Parigi. Inizialmente orientato verso la pittura, l'artista si avvicina progressivamente alla realizzazione di installazioni (la prima datata 1989), accostando oggetti della vita quotidiana come letti, sedie, tavoli, assemblati in composizioni che spostano questi elementi dalla loro funzione originaria per consegnarli a una dimensione metaforica
https://pirellihangarbicocca.org/mostra/chen-zhen/
---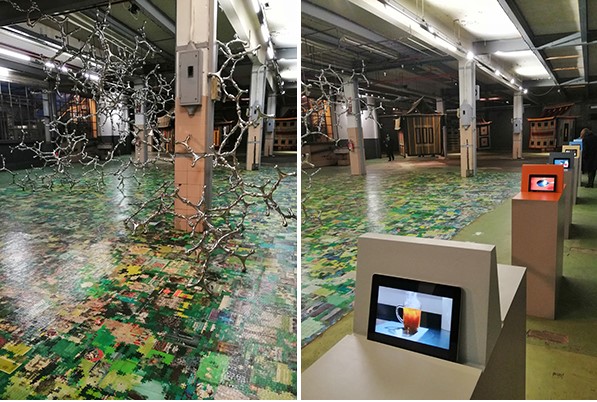 1 1 1/2020 – Loris Cecchini Michele De Lucchi with AMDL CIRCLE Pentagram and Friends
Giunto alla sua quarta edizione il progetto 1 1 1 fa un passo ulteriore nell'approfondire i legami tra architettura, arte e design invitando i progettisti di quest'anno a investire contemporaneamente e in stretto dialogo tutti gli spazi al piano terra di Assab One. un progetto di Elena Quarestani
---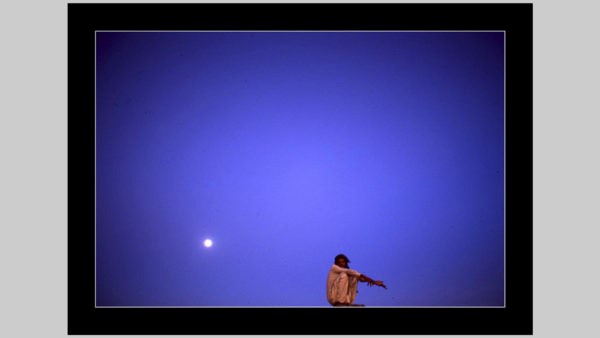 angelo tondini: poesie ingabbiate nello schema rigido dell'Haiku. at spazio tadini, milano
http://www.angelotondini.com/, https://spaziotadini.com/
---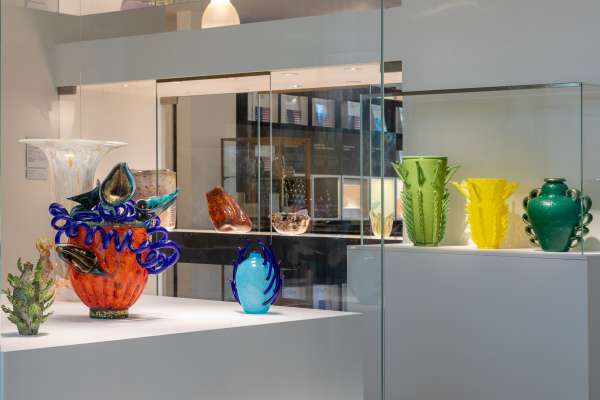 LE STANZE DEL VETRO
Progetto di Fondazione Giorgio Cini e Pentagram Stiftung. Venezia, Isola di San Giorgio Maggiore
---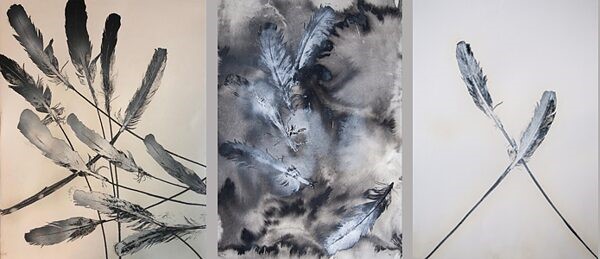 La prima mostra personale milanese dell'artista tedesca Julia Bornefeld, nota a livello internazionale per aver portato nella scultura il dibattito femminista. Attraverso le piume l'artista racconta la fragilità e la resilienza dell'umanità di fronte alle avversità
https://www.juliabornefeld.com/
https://www.goethe.de/ins/it/it/sta/mai.html81.html
---
teatri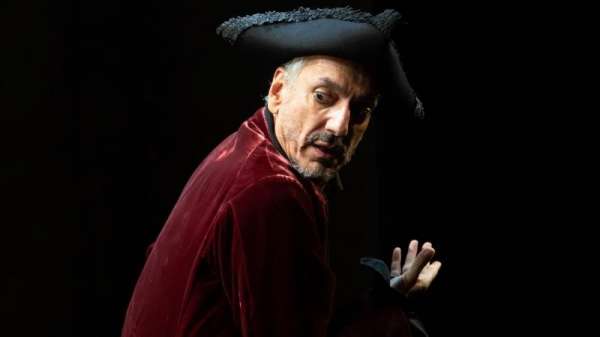 Libertà, destino e responsabilità individuali sono i grandi temi di ieri e di oggi trasposti sul palcoscenico dell'Elfo Puccini (16 ottobre/22 novembre in prima nazionale) ai registi De Capitani e Frongia. Diplomazia, del drammaturgo francese Ciril Gely (1968), ha debuttato nel 2011 al Théâtre de la Madeleine, interpretato da Niels Arestrup e André Dussollier, ed è stato poi portato sugli schermi nel 2014 dal regista Volker Schlöndorff e dagli stessi due formidabili attori (Premio César 2015 per il miglior adattamento cinematografico e miglior sceneggiatura al Festival di Shanghai)
---
eventi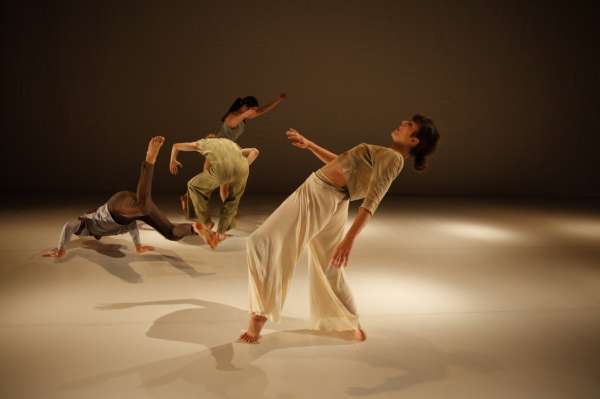 EstOvest Festival, alla diciannovesima edizione e promossa dall'Associazione EstOvest Festival, propone dal 2 ottobre al 13 dicembre una programmazione ripensata in relazione all'emergenza sanitaria con la compenetrazione di eventi in presenza e on line nella quale verranno presentati due percorsi complementari: uno dove gli interpreti ed ascoltatori saranno contemporaneamente negli stessi luoghi ed un altro sul web, una realtà estesa, che non inaridirà l'aspetto immaginifico e onirico che risiede nel racconto musicale, ma lo renderà ancora più fruibile

https://estovestfestival.it/
---
f00d & wine

arabic coffee
---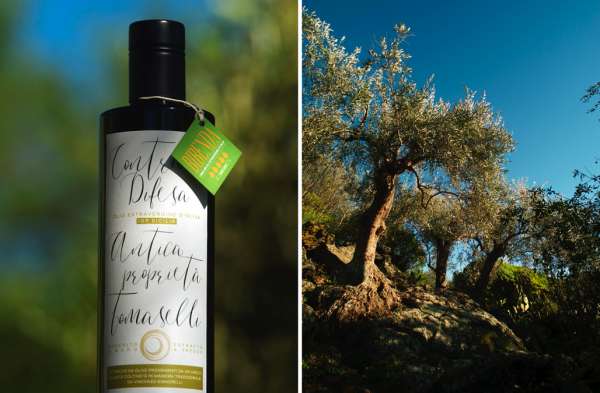 Antica Proprietà Tomaselli. Un extravergine, anzi due, con un grado di acidità prossimo allo zero per le caratteristiche del suolo vulcanico, ricco di antiossidanti naturali. Olio d'oliva con un alto contenuto di biofenoli
esignorelli@mac.com
---
Texas sheet cake may be so named because of its size, but ask any proper Texan and they can likely recite a family secret for making "the best"
---
i vigneti terrazzati del versante retico della Valtellina, Consorzio di Tutela dei Vini di Valtellina / Mariana
info@provinea.it
---
lumières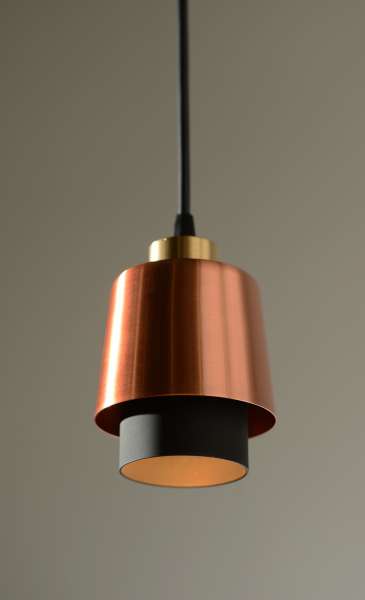 jupiter light by nirmeiri studio
---
photos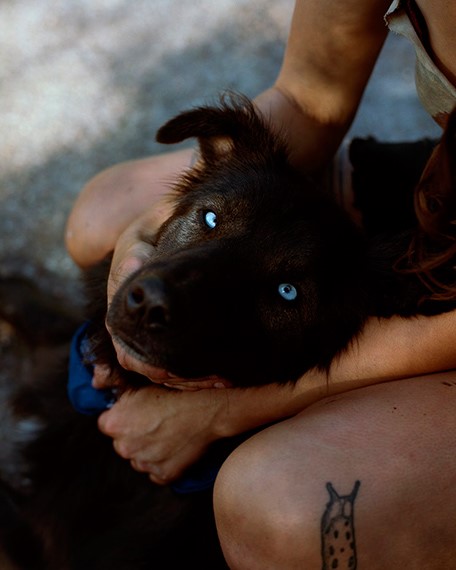 ph mauro barbacci, at EffeUnoFest 2020
---
etc.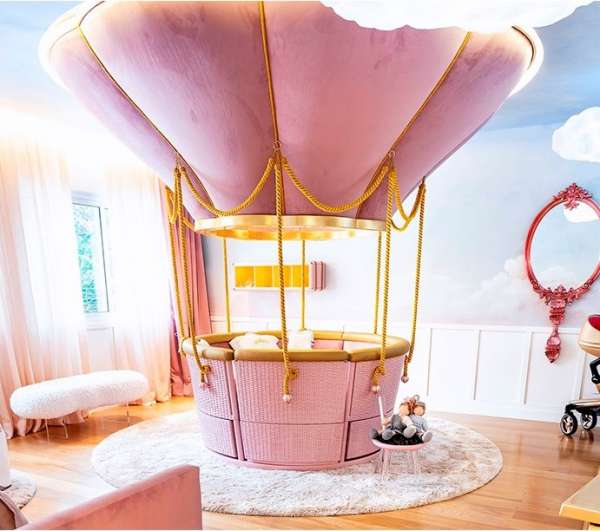 a princess royal project by marcos maarcelino
https://www.facebook.com/Marcos-Marcelino-Arquitetura-e-Design-161951220654698/photos/sparte/1179358488913961
---
carnet de notes by paolo rinaldi
online weekly magazine 26/10/2020
(travel, viaggi, architettura, interni, design, hotels, ristoranti, bar, luce, arte, mostre, foto, fashion, installazioni, musei, teatro)
carnet de notes 553 has been sent to/
è stato inviato a 18297 recipients/indirizzi
and posted to social networks:
facebook, twitter, linkedin and viadeo