milano design week: preview 3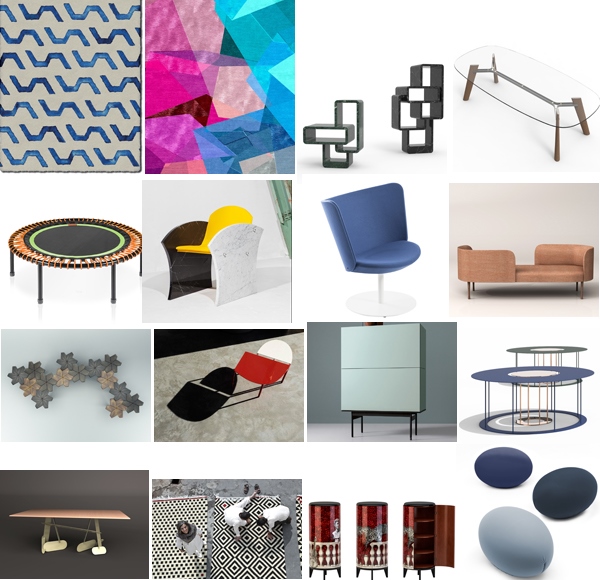 from top, each line from left
1) g.t.design, tappeto, presso salvioni; illulian, tappeto skyla; citco, mineralstructure, design arik levy; bross, tavolo beleos, design giulio iacchetti; 2) bellicon, mini trampolino con tablet holder, presso high tech; frigerio 21, poltrona diva in marmo, design dante frigerio, presso galleria gli eroici furori; cappellini, poltroncina embroidery simple, design johan lindstèn; moroso, divanetto visà-vis josephine, design gordon guillaumier; 3) da a, tavolino ninfea, design bellavista piccini architetti; dux, arizona dakota montana ohio occasional tables, design claesson koivisto rune; caccaro, contenitore brick, design simone cagnazzo; antes design, tavolini metallici colorati; 4) de castelli, tavolo vomere della collezione tracing identity, design paruccini; nanimarquina, tappeto melange pattern 1, design sybilla; fornasetti, cilindro contenitore, design barnaba fornasetti; baleri italia, art direction di aldo parisotto di parisotto formenton architetti
---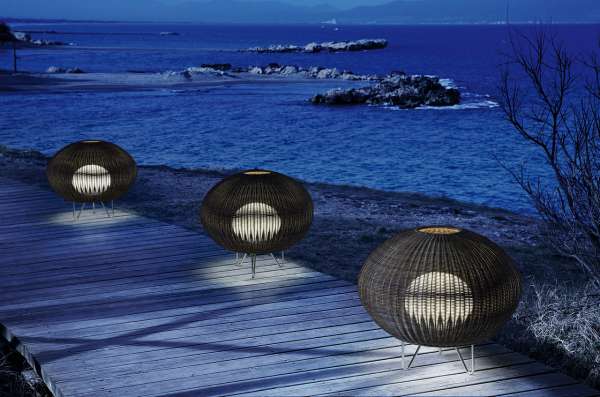 garota p 01, design di alex fernández camps & gonzalo milà
lampade portatili, da esterno, nei colori più tipici del mediterraneo, avvolte da maglie come fossero reinterpretazioni di gomitoli di cotone. i corpi illuminanti svolgono un ruolo da protagonisti all'interno di "inspired in barcelona: in & out", la mostra, organizzata da catalonia trade & investment e bcd – barcelona centro de diseño, che racconterà durante la milano design week 2017 il meglio del design del territorio catalano nella cornice di palazzo isimbardi
inspired in barcelona: in & out
http://www.bcd.es/es/page.asp?id=1
---
carnet de notes 380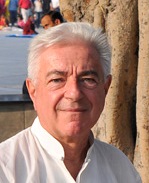 by paolo rinaldi, rinaldi.paolo@fastwebnet.it
---
viaggi/travels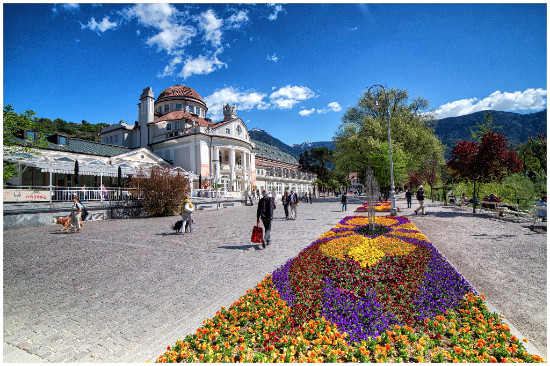 merano, italy
---

siviglia: guadalquivir river, real alcazar, flamenco
---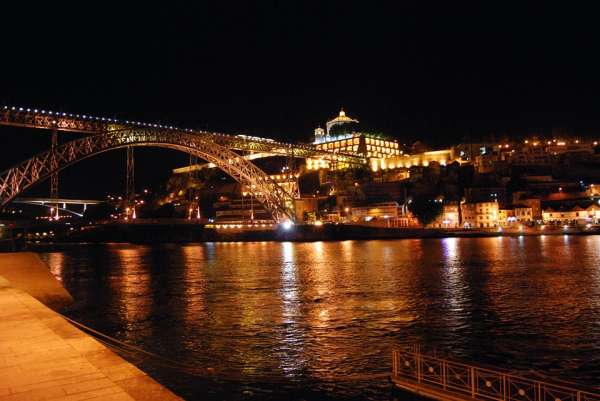 porto, ponte dom luis I, portugal


architettura/architecture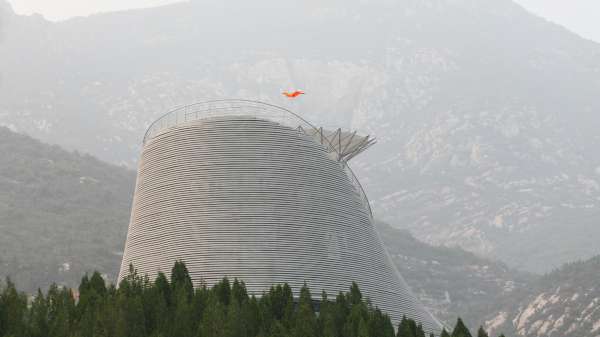 wind tunnel allows monks to fly above mail%u012Btis architects' amphitheatre in rural china. monks perform levitation over a huge wind tunnel at this amphitheatre, which was designed by latvian studio mail%u012Btis architects for a mountain range in central china
---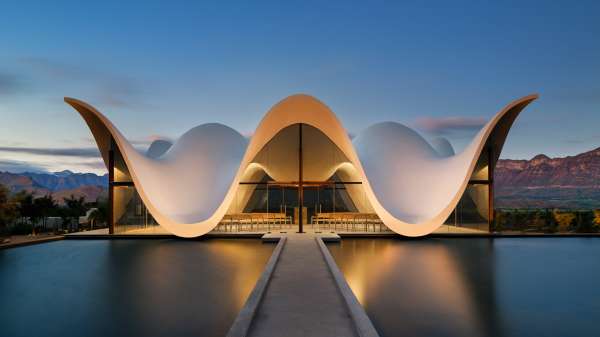 uk practice steyn studio worked with south african studiotv3 Architects to design the bosjes chapel, which is located on the bosjes farm in south africa's witzenberg district. the surface of the cast-concrete roof rises and falls to create a sinuous outline around all four facades
http://www.steynstudio.com/, http://www.tv3.co.za/
---
sissi's wonderland library: curving wood-lined nooks create private reading spaces in shanghai children's library. huge arched doorways lead to a suite of cosy wood-lined reading nooks in this children's library in shanghai, designed by muxin studio to be like a "giant toy"
http://muxin-studio.lofter.com/


---
installations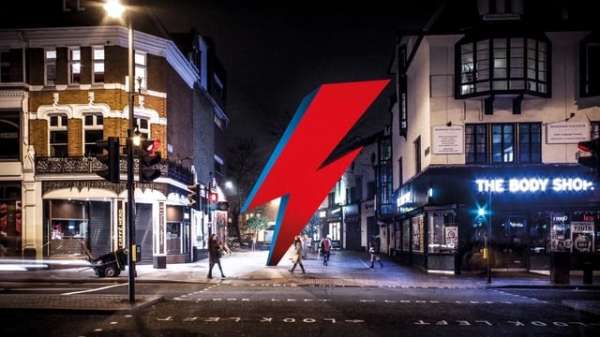 a year since the passing of david bowie, fans have launched a fundraising campaign to support the erection of a permanent memorial statue in honor of the late musician. "we're taking the lightning flash from the cover of aladdin sane, and turning it into a three-storey tall sculpture," explains charlie waterhouse of this ain't rock 'n' roll. located five streets away from ziggy stardust's birthplace in brixton, the statue will assume the form of the famous red and blue lightning bolt
http://www.crowdfunder.co.uk/bowie
---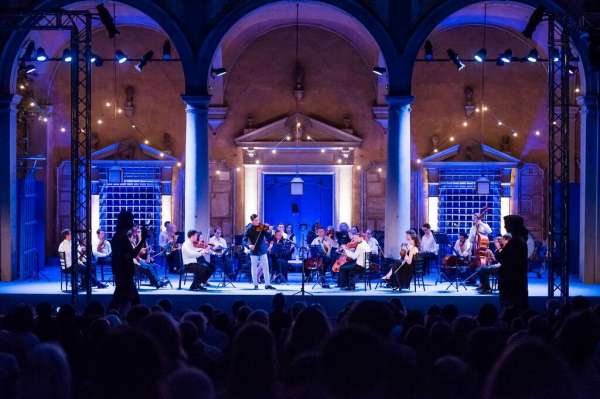 new york high line henry taylor's first mural and public artwork
http://www.saatchigallery.com/artists/henry_taylor.htm
---
hotels, restaurants and bars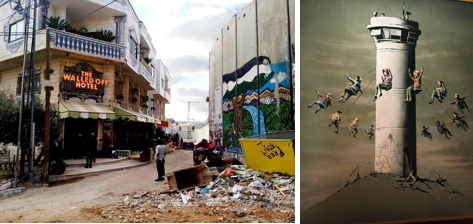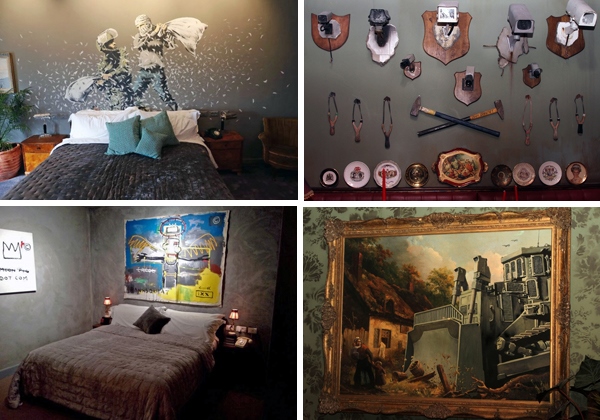 banksy's new hotel in bethlehem
banksy is back in the west bank and drawing attention to the continuing struggle for palestinian independence. banksy's new art venture into the palestinian occupied territories was revealed to the local public and the world at large: the walled off hotel. nine rooms and a suite, with what is billed as "the worst view in the world." visitors will be able to enjoy site-specific art by the british artist while staying at a posh place with all the amenities and services of a five-star accommodation. the hotel is located on karytas hospital street and right by israeli checkpoint 300, which is steps away from the aida palestinian refugee camp. the site has larger-than-life views of israel's west bank barrier wall, commonly referred to as the apartheid wall by local palestinians
http://banksy.co.uk/index.html
---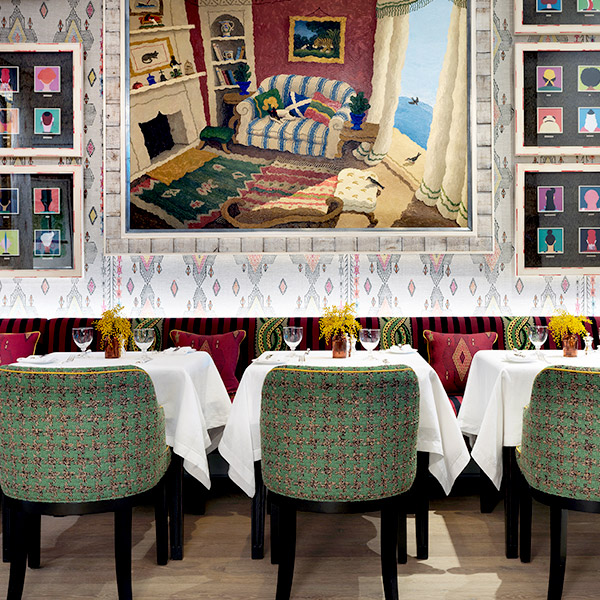 large private terraces are a rarity in new york city, especially in midtown where kit kemp's new hotel, the whitby, serves as the perfect creative bookend to her other manhattan property, the crosby, in soho. Also home to a private cinema and film club, The Whitby offers many suites, as well as connecting room options that are perfect for families
http://theluxuryeditor.com/news/1574
---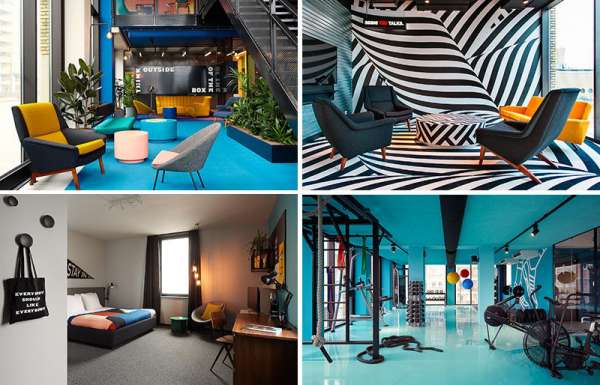 designed to be a one stop shop for any and all who seek a modern, creative place to spend time, the student hotel offers a place to stay as both a short term and long term guest, meet with fellow students, in eindhoven, the netherlands. Sarafopoulos Architects, together with de architekten cie, and interior design firm …,staat, the student hotel was created in an abandoned post office in the city square
https://www.thestudenthotel.com/, http://www.ozarchitect.nl/
http://en.cie.nl/, http://www.staat.com/
---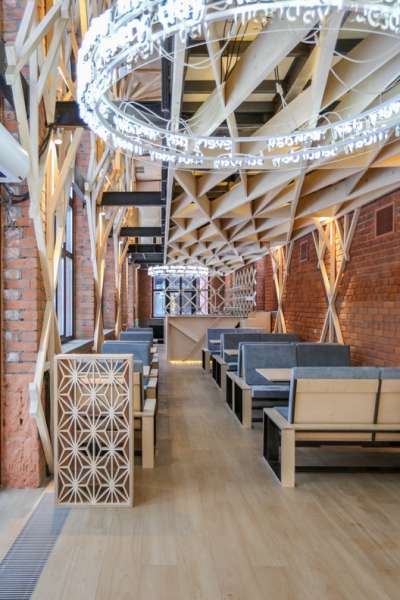 shishka bar, staraya basmannaya ul., moskva, russia, project antonov dmitry of iitm architect, ph antonov dmitry
http:// https://www.facebook.com/itisthemind/
https://www.facebook.com/Dmitry.iitm
---
design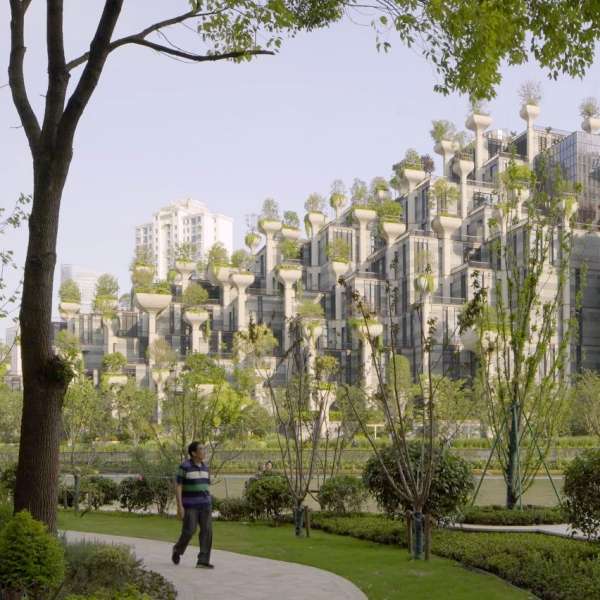 'plan bee' drone artificially pollinates flowers on behalf of bees 'plan bee' sucks up pollen like a vacuum, and use air pressure to release it when the drone detects a new flower through its ultraviolet camera
http://www.corriere.it/foto-gallery/tecnologia/cyber-cultura/17_marzo_13/plan-bee-l-ape-drone-che-impollina-fiori-4e0e8e22-080c-11e7-b69d-139aae957b51.shtml
---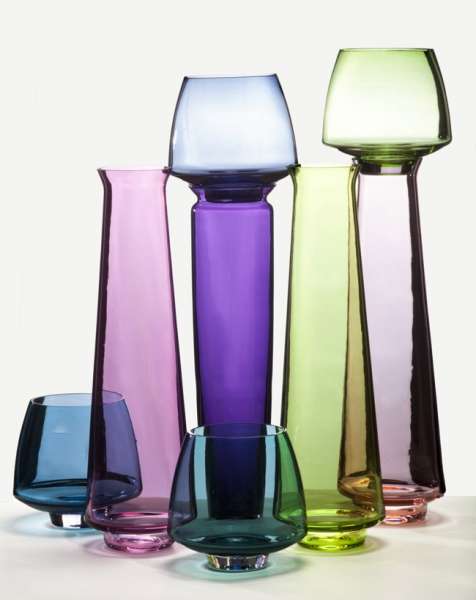 un finlandese alla corte dei medici. markku piri, vetro e dipinti. la mostra, a palazzo medici riccardi, firenze fino al 4 giugno, apre le celebrazioni in italia del centenario dell'indipendenza della finlandia
http://www.visitare-firenze.it/palazzo-medici-riccardi/
http://www.visitfinland.com/it/
---

'lagranja collection' by lagranja design
http://lagranjadesign.com/?lang=en
---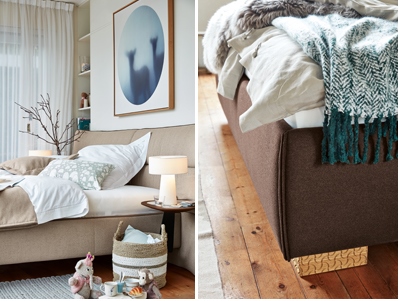 birkenstock, lo storico marchio di calzature ergonomiche, presenta la nuova collezione di letti e di sleeping system con l'intenzione di estendere l' idea di benessere al mondo del lifestyle e del design
---
milano euroluce preview 1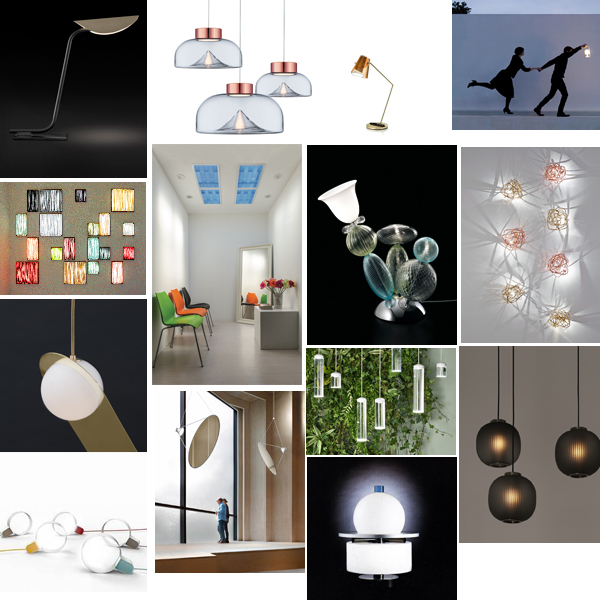 from top, each line from left
1) oluce, plume by christophe pillet; leucos, aella tavolo 30, design toso & massari; slamp, overlay by analogia project con montblanc; marset, follow me design imma nerùdez, in mostra a inspired in barcelona; 2) aqua creations, simon says wall fixtures with the new printed silk; coelux, la luce del cielo indoor; barovier & toso, perseus da tavolo, design marcel wanders; terzani; 3) lambert & fils, laurent 11, create for the arts gallery armel soyer; humanscale, re:charge café by todd bracher; resident, dark matter, design philippe malouin and tim rundle; 4) zava, net light by paolo ulian; luceplan, sol 03 by daniel rybakken; venini, kiritam by ettore sottsass
---
art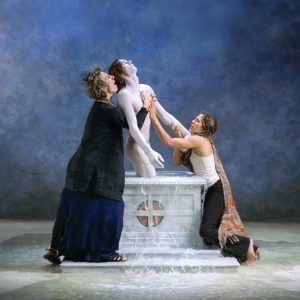 bill viola electronic renaissance until july 23rd, 2017
---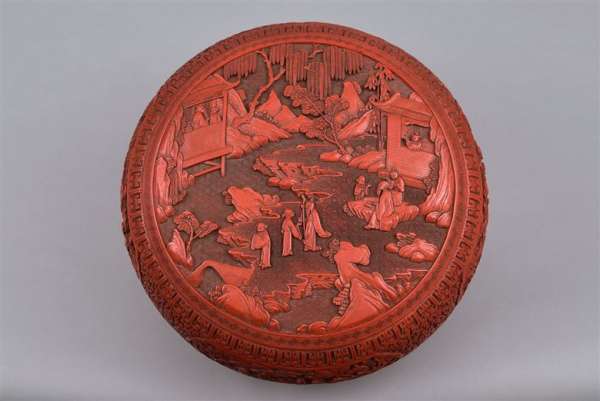 for asia week new york 2017 at the vallois gallery chinese works of art, in this image: alarge cinnabar lacquer circular box and cover, China, Jiaqing (1796-1820)
---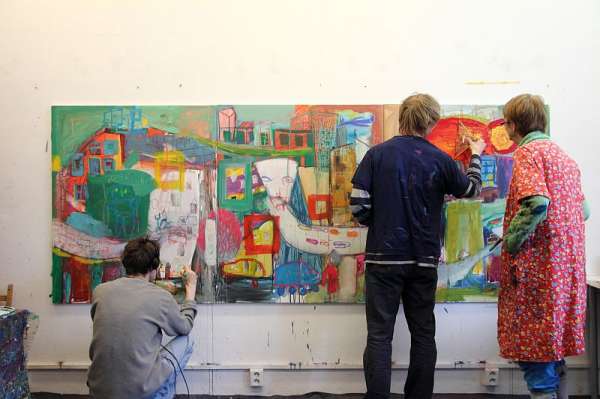 the jamming exhibition at the dox centre for contemporary art presents paintings from an experimental art project of the same name, in which mentally handicapped artists and artists handicapped by an academic education create together
---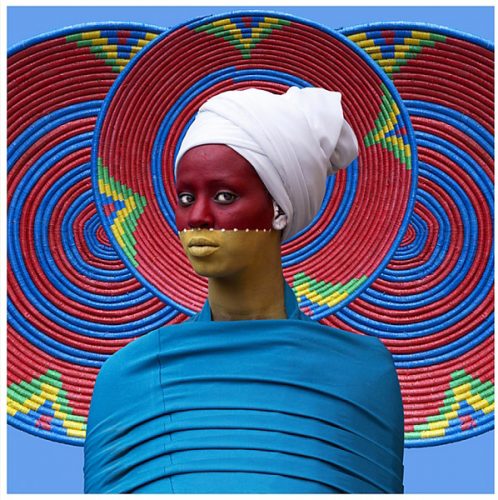 adobe mosques in mali series © sebastian schutyser-wango
le printemps africain, art comme afrique
http://www.quaibranly.fr, http://www.lille3000.eu/portail/
http://www.artparis.com, https://www.imarabe.org
---
mostre/exhibitions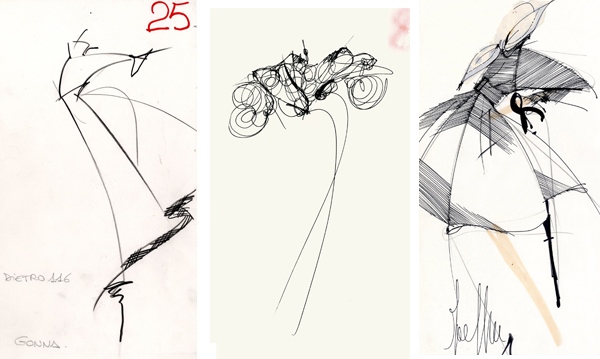 gianfranco ferré. moda, un racconto nei disegni. cremona, centro culturale santa maria della pietà, 21 aprile-18 giugno 2017
http://www.fondazionegianfrancoferre.com
musei.comune.cremona.it
---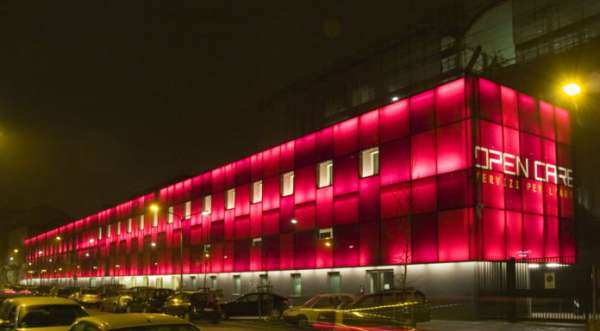 frigoriferi milanesi. l'africa del cacciatore bianco. 150 opere di artisti africani. durante la settimana di miart, a partire dal 31 marzo
---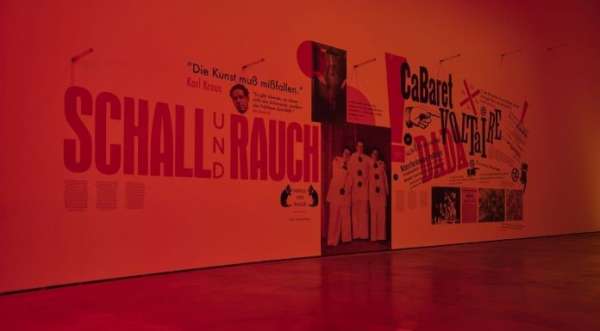 museo guggenheim bilbao presenta la exposición 'pello irazu. panorama', un análisis de treinta años de trayectoria de uno de los protagonistas de la renovación de la escultura española contemporánea
https://www.guggenheim.org/about-us
---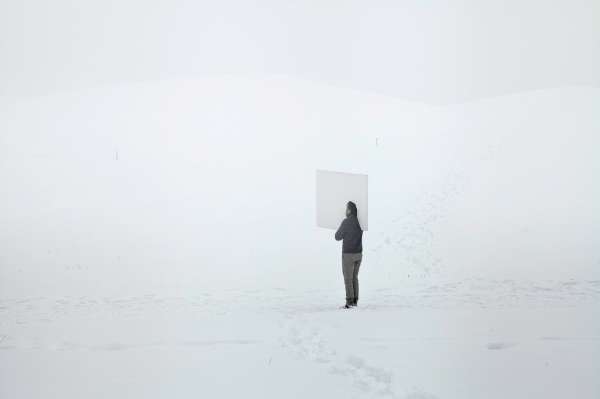 francesco pedrini, i heard the sounds of the sky, alla galerie albrecht di berlino, dal 24 marzo al 22 aprile
http://galeriesusannealbrecht.de
---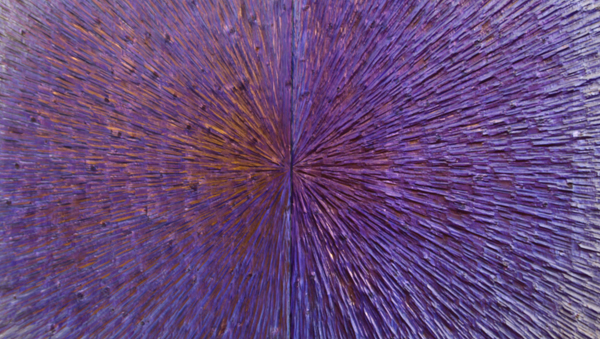 alfred haberpointner at artaustria, at princes lichtenstein`s imperial "gartenpalais"
http://www.galerie-mam.com/index/index.php
---
et caetera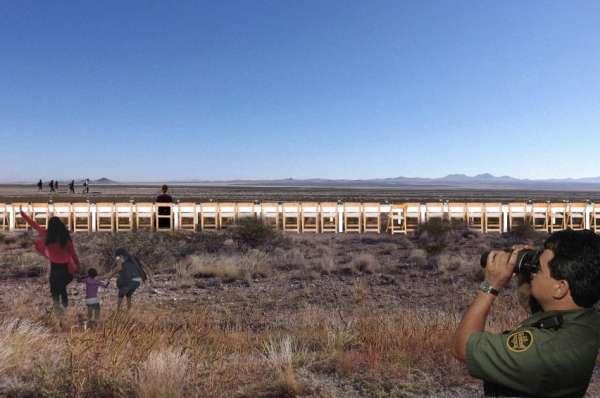 instead of the wall
the dining table model seeks to divert from any physical form of division, instead celebrating malaysian traditions of commensality. "take it from us," said the studio, "we've lived in a pseudo-democracy all our lives… and inevitably sometimes we have friction, but we always come together for food"
carnet de notes by paolo rinaldi
online weekly magazine 27/03/2017
(travel, viaggi, architettura, interni, design, hotels, ristoranti, bar, luce, arte, mostre, foto, fashion, installazioni, musei, teatro)
carnet de notes 380 has been sent to/
è stato inviato a 12239 recipients/indirizzi
and posted to social networks:
facebook, twitter, linkedin and viadeo
you are receiving this newsletter because you are in my professional mailing list and I send it to you as a free journalistic information
Se non volete più ricevere carnet de notes: Rimuovi xxxxemailxxxx dalla mailing list
If you don't want to receive carnet de notes: Unsuscribe xxxxemailxxxx from this mailing list
Ai sensi del D.Lgs. 196/2003 si precisa che le informazioni contenute in questo messaggio sono riservate e a uso esclusivo del destinatario. Qualora il messaggio in parola Le fosse pervenuto per errore, La invitiamo ad eliminarlo senza copiarlo e a non inoltrarlo a terzi, dandocene gentilmente comunicazione. Grazie.
Pursuant to Legislative Decree No. 196/2003, you are hereby informed that this message contains confidential information intended only for the use of the addressee. If you are not the addressee, and have received this message by mistake, please delete it and immediately notify us. You may not copy or disseminate this message to anyone. Thank you.
Our mailing address is:
paolo rinaldi
corso sempione 88
milano, MI 20154 Italy
Copyright © 2013 paolo rinaldi – All rights reserved.