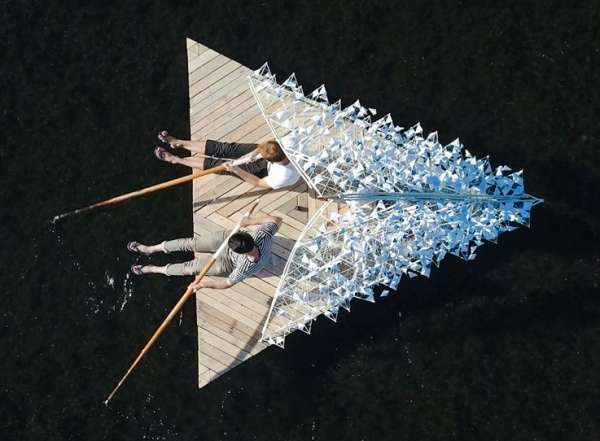 ---
carnet de notes 543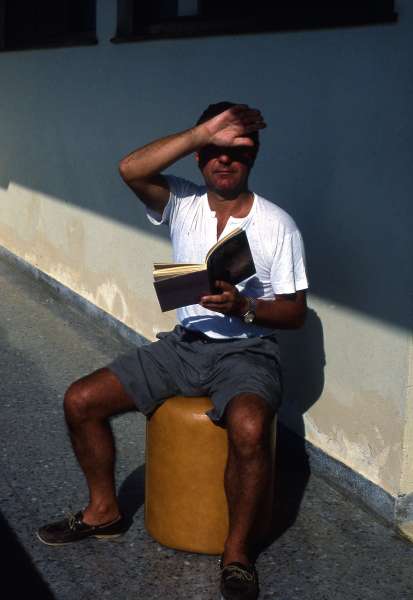 carnet de notes by paolo rinaldi, rinaldi.paolo@fastwebnet.it,
0039.3495087344, @paolorinaldi, https://www.facebook.com/paolrin
---
voyages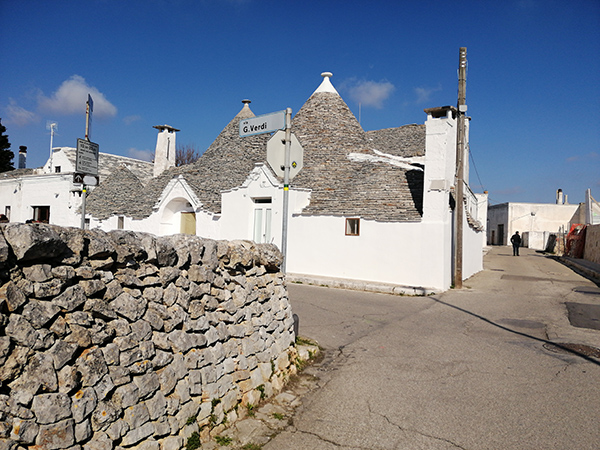 alberobello
http://www.tuttoalberobello.it/it/pagina.asp?a=Turismo&p=Turismo
---
torino
---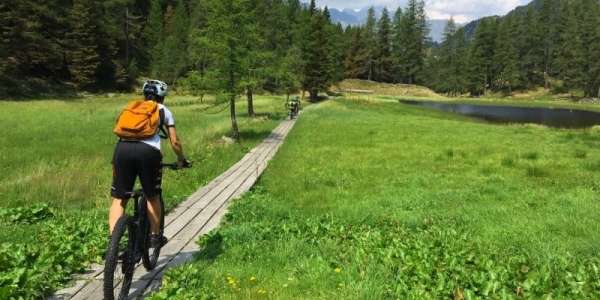 su due ruote in valchiavenna
http://www.valchiavenna.com/it/index.html
---
architecture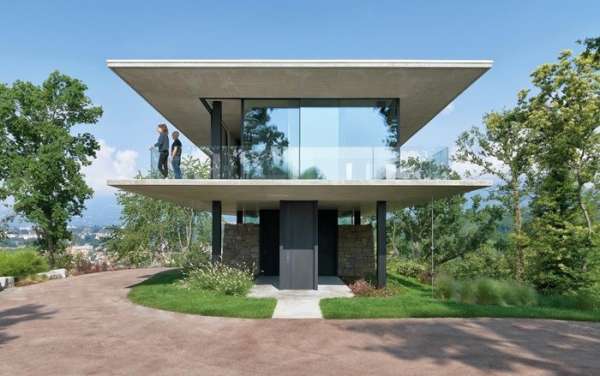 L'architetto e designer Federico Delrosso, progetta Teca House, ispirato alla Glass House di Philip Johnson. L'edificio nasce dalle rovine di un rustico sulle colline biellesi
L'edificio ha una superficie di circa 80 mq che si estende di altri 50 aprendo le pareti vetrate scorrevoli che circondano interamente il volume. La flessibilità del progetto, rende questo spazio, ideale per riunioni od ospitare un cocktail di lavoro ma è anche un rifugio intimo per la lettura o yoga. Può anche trasformarsi in una foresteria per gli ospiti occasionali del padrone di casa e di sua moglie. Teca House è stato concepito come un prezioso contenitore culturale, un landmark con l'intento di creare nuove possibilità di relazione con territorio biellese
https://www.federicodelrosso.com/architects/
---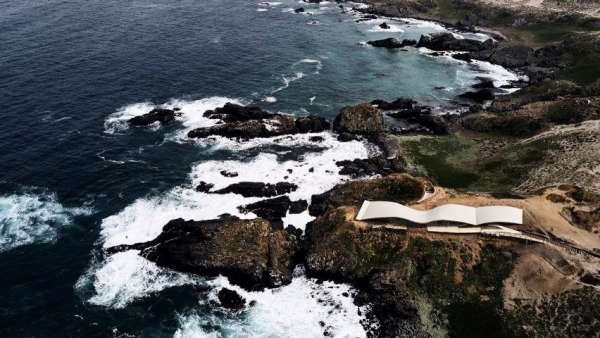 Tokyo firm Office of Ryue Nishizawa has created an undulating concrete roof to span a long weekend house on a promontory towards the Pacific Ocean in Chile. House in Los Vilos is a retreat on the Chilean coast that was completed by the eponymous Japanese studio of Pritzker Prize-winning architect Ryue Nishizawa, who also runs firm SANAA with architect Kazuyo Sejima
https://www.archdaily.com/tag/office-of-ryue-nishizawa
---
interni
Debaixo do Bloco Arquitetura remodels 1960s Brasília apartment. Brazilian studio Debaixo do Bloco Arquitetura has opened up the layout of an apartment in Brasília built in the 1960s to meet a family's contemporary requirements
https://www.debaixodobloco.com/
---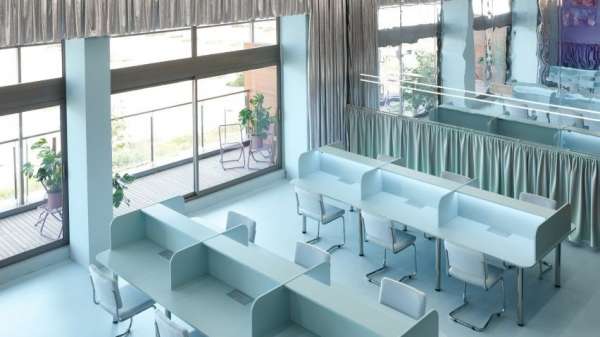 The 1960s film Playtime by renowned French director Jacques Tati set the tone for this whimsical co-working office that Masquespacio has designed in Valencia. Cabinette is a co-working space for creatives set inside a mixed-use building in Valencia's La Fuensanta neighbourhood
It takes over a ground-floor unit that was originally fit-out to serve as an apartment. Leaving the existing bathroom facilities in place, interiors studio Masquespacio reconfigured the rest of the floor plan to accommodate a series of work areas for Cabinette's members.The studio's founders, Christophe Penasse and Ana Milena Hernández Palacios, wanted to give the 200-square-metre space a retrofuturist aesthetic that's attractive to millennials but also makes "a clear wink to the past"
---
hotels, restaurants and bars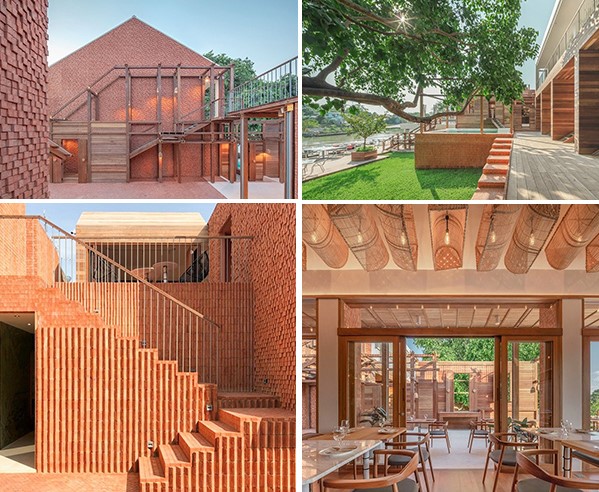 handmade bricks form the 'baan pomphet' restaurant and hotel in ayutthaya, thailand
designed by creative studio onion and ML chittawadi chitrabongs, 'baan pomphet' is new restaurant and hotel built next to a historical fortress in thailand's old capital of ayutthaya. with a site overlooking two rivers and the anicent 'pom phet' monument, the recently completed project takes inspiration from its surroundings to create a contemporary building that fits within its context
http://www.onion.co.th, http://www.arch.arch.chula.ac.th/people/m-l-chittawadi-chitrabongs-ph-d/
---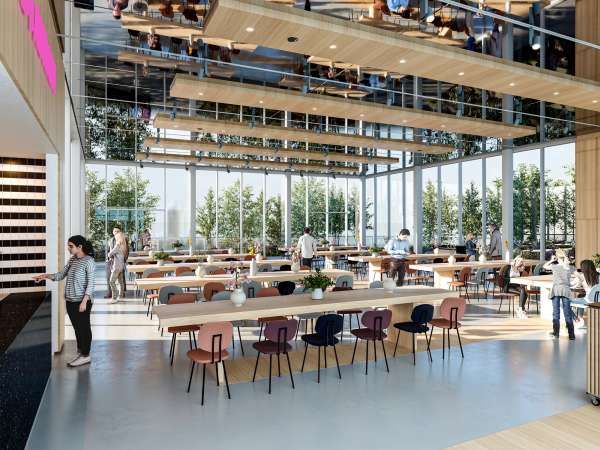 concrete designes the café restaurant in the Depot of Boijmans Van Beuningen
the cafe-restaurant with seats for up to 140 people had to have a fully flexible interior. The solution concrete came up fits well with the progressive and unconventional character of Museum Boijmans van Beuningen. Instead of placing a collection of individual tables, which normally would have to be moved and stored when not in use, concrete designed 10 long, sleek fixed tables. These wooden tables have a unique feature: they can be folded. When folded up, the tabletops, as vertical wall sections, connect perfectly to the floor and ceiling strips, which are also made of wood. The result is an open, flexible room with five frames placed one behind the other, which frames the view of the roof garden and the city of Rotterdam as a true work of art
https://www.concreteamsterdam.nl/
---
design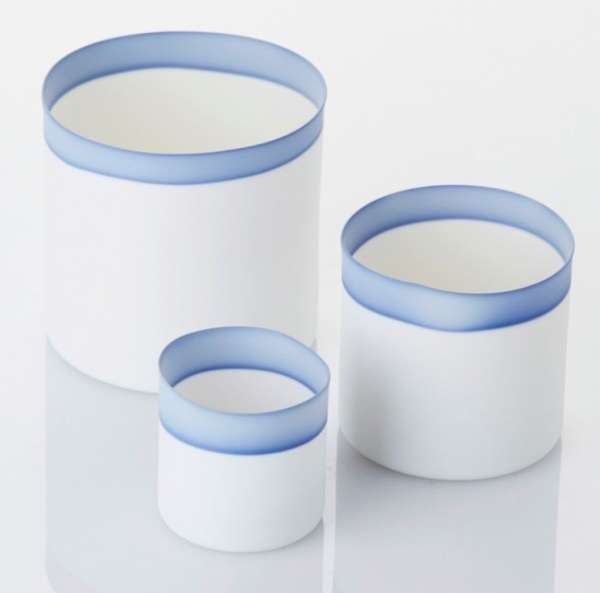 by studio piet stockmans
---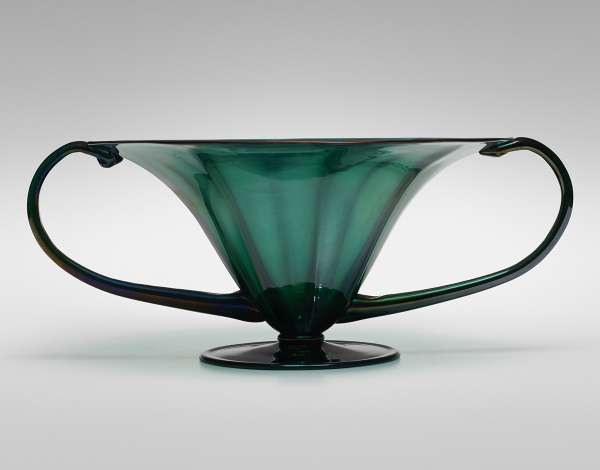 vaso, design by vittorio zecchin
https://museovetro.visitmuve.it/it/mostre/archivio-mostre/seguso-vetri-darte-1932-1973/2013/05/5670/vetreria-seguso/
---
dale chihuly captures the movement of lace in glass in merletto collection
first developed on the island of murano in the 15th century, merletto is a technique used in glassblowing where white cane is employed to create intricate, organic patterns. the labor-intensive and complex traditional process has been reinterpreted by chihuly, who departs from the precision of the classic venetian technique and relays an expressive energy to his mesh-like patterns.
---
piastrelle vetrite by sicis
---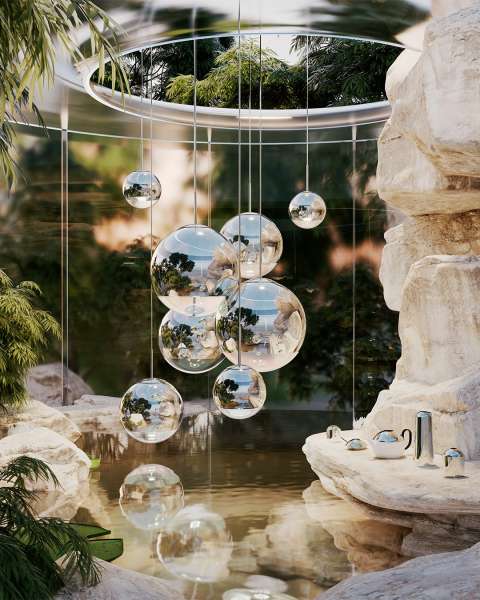 swirl, small vase by tom dixon
A psychedelic update of an Italian post-modernist aesthetic, the pop sensibility of swirl is created from a series of geometric forms stacked upon one another to create multi-dimensional, functional sculptures
https://www.tomdixon.net/it_it/
---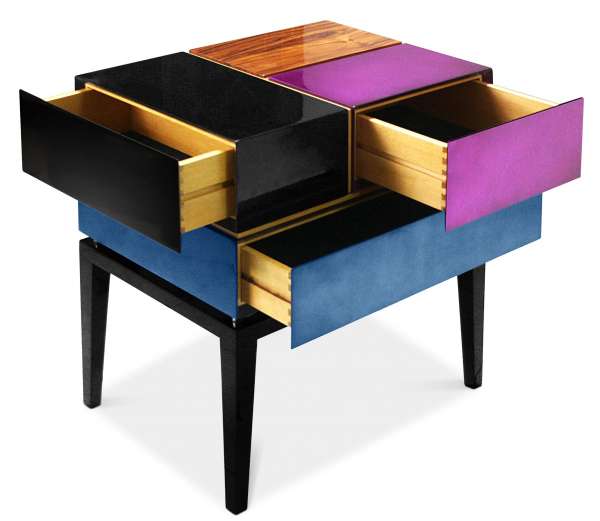 bed side low table bauhaus mood by Leandra Silva from Malabar
---
eventi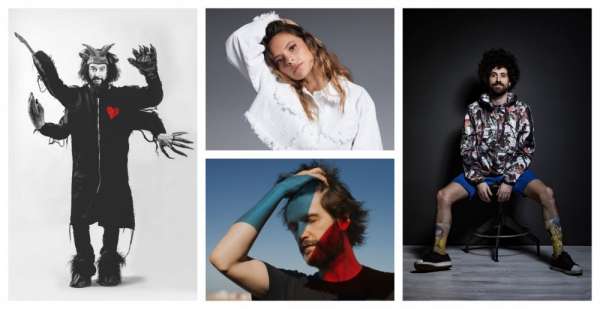 la III edizione di Luce Music Festival, Approdi musicali si svolgerà il 7, l'8, il 10 e il 12 agosto nel Parco Naturale Lama Balice di Bitonto, in provincia di Bari. Nelle foto, Vinicio Capossela, Gio Evan, Dente e Francesca Michielin
http://www.lucemusicfestival.it/
---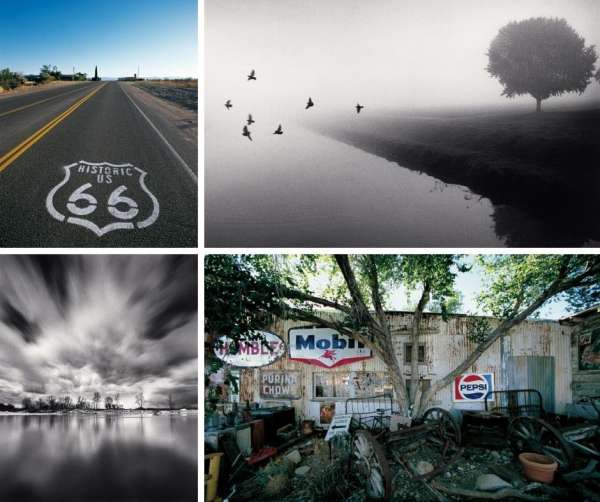 ColornoPhotoLife svela "Il tempo, intorno a noi. Il festival fotografico si terrà dal 12 settembre all'11 novembre 2020 alla Reggia di Colorno (PR). Tra i protagonisti, Franco Fontana e Michael Kenna, fra mostre, workshop e visite guidate
http://www.colornophotolife.it/
---

left, Un'edizione speciale, la decima di Landscape Festival, ideato da Arketipos e promosso da Comune di Bergamo, special designer Michele De Lucchi, dal 5 al 20 settembre 2020
Tanti tavoli impilati a torre, in legno massello di abete, faggio e frassino "apparecchiati" con piante autoctone e forestali, divengono una grande installazione e una raccolta fondi, dedicata alla costruzione di Green to the People, un giardino per l'Ospedale Papa Giovanni XXIII di Bergamo, primo format ideato da Arketipos e dedicato all'incontro tra le persone e tra queste e la natura
https://www.giardininviaggio.it/landscape-festival-a-bergamo-x-edizione-settembre-2020/
right, Dal primo al 9 agosto la ventiduesima edizione di Dromos:
musica e non solo al festival nell'Oristanese
quest'anno sotto il titolo "Tentazioni a distanza". nella foto, C'mon Tigre
"Tentazioni a distanza" è il titolo che connota questa edizione di Dromos; un titolo "rimodulato", rispetto a quello già annunciato lo scorso inverno, che era semplicemente "Tentazioni", e che prende spunto da un noto aforisma di Oscar Wilde: "Posso resistere a tutto tranne che alla tentazione"
http://www.facebook.com/dromosfestivalsardegna
---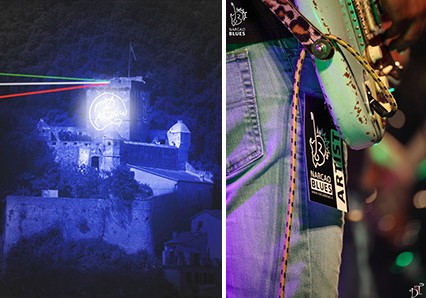 left, I sensi del mare
progetto-opera ideato da Marco Nereo Rotelli dedicato ai cinque sensi, Lerici (Golfo dei Poeti) la Spezia – 3 agosto / 3 ottobre 2020
http://www.lericicoast.it, http://www.radiolerici.it
right, A Narcao (Sud Sardegna) dal 26 al 29 agosto
la trentesima edizione del festival Narcao Blues
sotto il titolo "Sardinia Plays The Blues Festival
http://www.narcaoblues.it, https://www.facebook.com/narcao.blues.
---
mostre/exhibitions

original walnut and carrara marble bench conceived by curzio malaparte in situ at casa malaparte, capri at the davies street gallery in london
tommaso rositani suckert, malaparte's youngest descendant, has produced editions of the key pieces of furniture that grace the house to this day: a table, a bench, and a console. additionally, the davies street gallery will be adapted to resemble casa malaparte's main room, a stone-floored salon with ocean vistas famously featured in jean-luc godard's film 'contempt'
https://gagosian.com/locations/london-davies-street/
---

left, dall'11 luglio al 6 settembre la galleria Deodato Arte torna in Costa Smeralda con uno spazio dedicato ai più grandi artisti dell'arte contemporanea
right, Celebrate Nam June Paik's birthday with SAAM (Smithsonian American Art Museum). Discover more about the artistic visionary whose global presence, influence, and innovative work helped connect art and technology and inspire a new generation of artists
---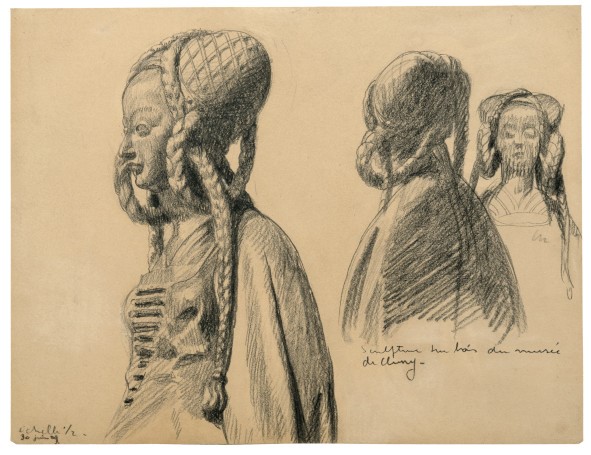 i disegni giovanili di le corbusier, 19 settembre 2020–24 gennaio 2021, Teatro dell'architettura Mendrisio
L'ampia rassegna, con più di ottanta disegni originali inediti provenienti da collezioni private e pubbliche svizzere e con numerose riproduzioni di disegni provenienti dalla Fondation Le Corbusier di Parigi, è stata organizzata in occasione della pubblicazione del primo volume del Catalogue raisonné des dessins de Le Corbusier, curato da Danièle Pauly, edito da AAM-Bruxelles in coedizione con la Fondation Le Corbusier e con il contributo della Fondazione Teatro dell'architettura di Mendrisio
---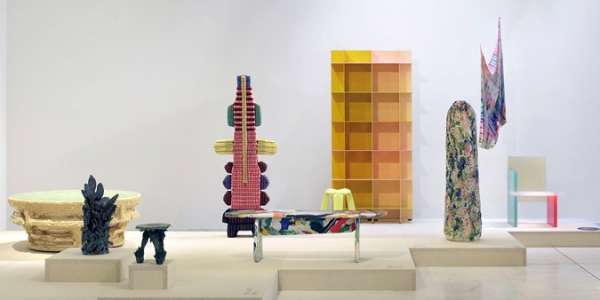 musées de design en Belgique : le ADAM – Brussels Design Museum et le Design Museum Gent
L'exposition Kleureyck part des nuances inédites de Jan van Eyck et présente la signification de la couleur pour les designers contemporains. Quelque 100 pièces de design montrent l'effet de la lumière, de la matière et des motifs sur la couleur. A decouvrir des expériences colorées inspirantes à partir du design de produits et de ­textiles, de la céramique et de l'art du verre.
Dans plusieurs projets de recherche, les designers testent comment ils peuvent influencer la couleur et quelle est son influence sur nous. ph Filip Dujardin
---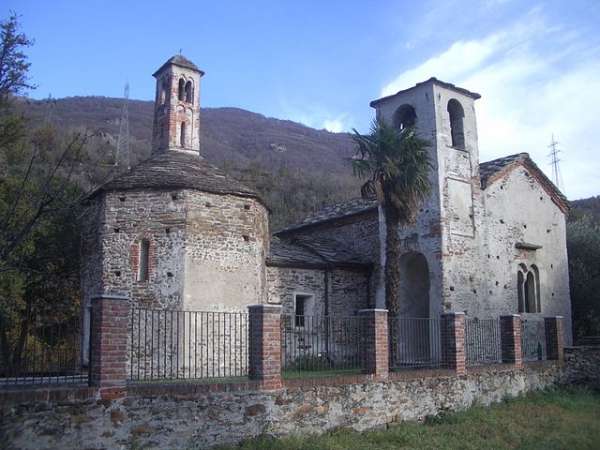 A Biella, "Transizioni", evento che racchiude tre mostre in una location prestigiosa quale è Palazzo Ferrero al Piazzo, dal 17 luglio al 20 settembre. Fotografia, arte contemporanea e artigianato artistico s'incontrano nelle tre mostre: italia e francia intorno all'anno mille, per mesi arredare un nome e l'arte organaria. nella foto, Settimo Vittone, Pieve San Lorenzo
https://www.palazzoferrero.it/mostre/46-transizioni
---
arte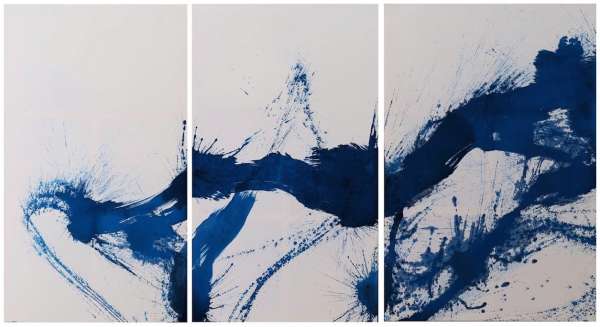 In Out of the Blue sei affermati artisti cinesi (Qin Feng, Qu Lei Lei, Sun Xun, Mao Lizi, Zhang Chun Hong e Wang Huangsheng) combinando la millenaria tradizione del loro passato con le tecnologie più moderne, si sono lasciati ispirare dalla specificità di un unico medium e hanno approfondito Alcantara® in ogni sua declinazione e potenzialità attraverso opere che offrono una trasversalità di letture spaziando dalla classicità al contemporaneo
---
lumieres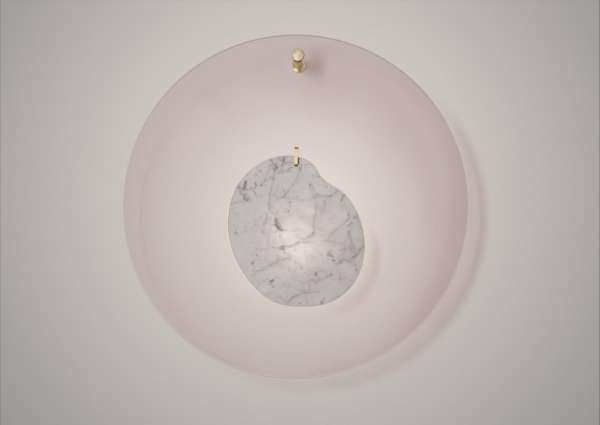 Gioia di Andrea Anastasio per Foscarini
La magia di questo progetto è data dalla composizione: un elemento in marmo statuario è collocato al centro di un disco in Perspex trasparente, a cui è unito da un unico anello impreziosito da una lavorazione artigianale; l'insieme è a sua volta fissato alla parete da un piccolo perno.
http://www.andreaanastasio.com/works/
https://www.foscarini.com/it/company/
---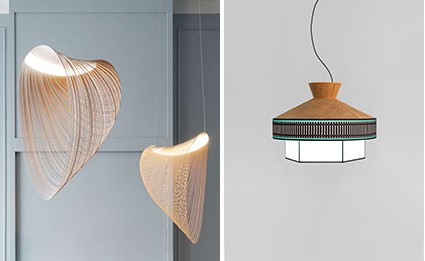 left, Illan design by Zsuzsanna Horvath for Luceplan
Innovazione tecnologica e ricerca sui materiali sono punti fondamentali su cui verte l'impegno dell'azienda, e Illan esprime bene l'essenza di una sperimentazione a tutto tondo, declinata in termini tecnologici, ma anche in chiave espressiva
right, lampada giardino by servomuto
Le lampade Giardino con la loro sofisticata artigianalità celebrano lo stile eclettico degli anni '50 quando la borghesia milanese viveva un nuovo benessere, affascinata dal richiamo esotico nei giardini d'inverno dei ristoranti in voga. Servomuto è la storia di una bottega leccese che negli anni 60 disegna e produce paralumi per i più bei palazzi del centro storico della città. Oggi è una azienda milanese che propone una visione contemporanea del paralume
---
left, Chiaro Oscuro—Luftwerk's second exhibition at Volume Gallery, Chicago—is an exploration of the varying modes and forms of gradient light. With roots dating back to ancient Greece and Rome, the word chiaroscuro literally means bright/dark and refers to the use of strong contrasts within art compositions
right, lampada Ovum di SA.GE.VAN. Marmi
Una collezione di lampade in marmo che si caratterizza per la purezza essenziale di forme e materiali e per l'armonia estetica. Il luminoso cuore sferico, rappresentato da una lampada a led a vista, si presenta avvolto da due diverse ma complementari forme in marmo Statuarioe crea un gioco di chiaroscuri
---
fashion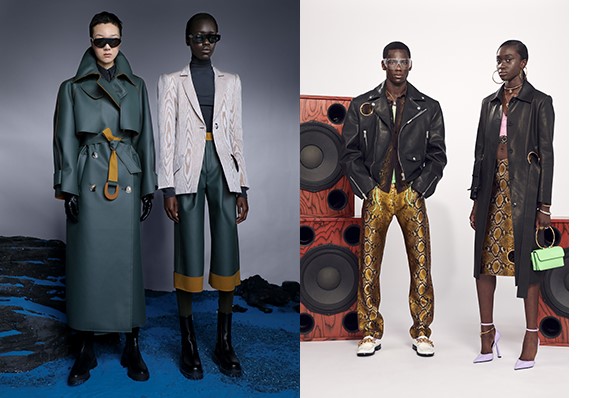 left, Romeo Gigli, https://www.romeogigli.it/
right, Versace flash collection, http://www.versace.com
---
musei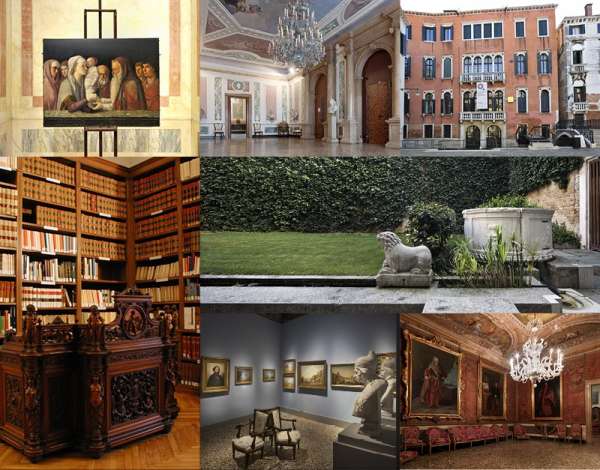 Architetture e collezioni della Querini Stampalia a Venezia
Nel cuore della città un antico e nobile Palazzo, nel suo interno spazi ridisegnati da grandi architetti: Carlo Scarpa, Valeriano Pastor, Mario Botta, Michele De Lucchi. La Casa museo è un modello di dimora patrizia con gli arredi originali e i capolavori dei grandi artisti veneti e i loro contemporanei. E le suggestioni orientali nel giardino d'acqua di Carlo Scarpa
http://www.querinistampalia.org/ita/home_page.php
---
etc.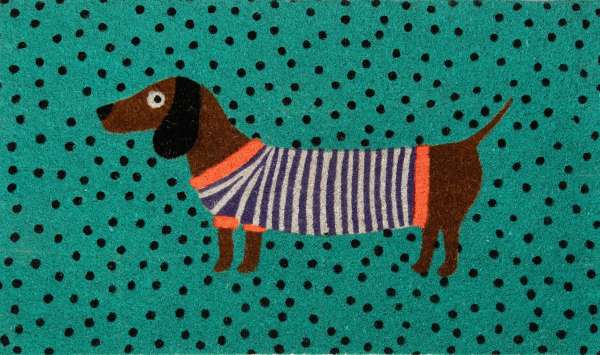 from animals doormats by bombay duck
---
carnet de notes by paolo rinaldi
online weekly magazine 27/07/2020
(travel, viaggi, architettura, interni, design, hotels, ristoranti, bar, luce, arte, mostre, foto, fashion, installazioni, musei, teatro)
carnet de notes 543 has been sent to/
è stato inviato a 17984 recipients/indirizzi
and posted to social networks:
facebook, twitter, linkedin and viadeo