Soviet Georgia è il titolo di questa nuova mostra curata da Massimo Premuda e ospitata per l'occasione alla DoubleRoom Arti Visive di Trieste, e che restituisce alcuni spaccati visivi e sociali delle principali città georgiane come Chiatura, Gori e Zestafoni, ritrae i monumenti di Zhinvali e Marneuli, e infine documenta la vita sociale della capitale Tbilisi, dai palazzi del potere a quelli della cultura e dell'educazione, dalle case popolari al suo cimitero
https://doubleroomtrieste.wordpress.com/
---
carnet de notes 615
carnet de notes by paolo rinaldi, rinaldi.paolo@fastwebnet.it
0039.3495087344, @paolorinaldi, https://www.facebook.com/paolrin
https://www.facebook.com/home.php
---
voyages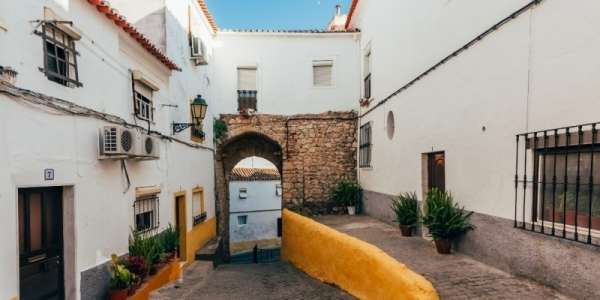 l'Alentejo. Incastonata tra l'Algarve e le regioni di Lisbona e Centro, l'Alentejo è la regione portoghese più estesa ed è costellata da pianure dorate, bianchi villaggi, borghi medievali e colline ricoperte di vigneti
---
glamping under the stars at regency sealine camp, desert detox in qatar
---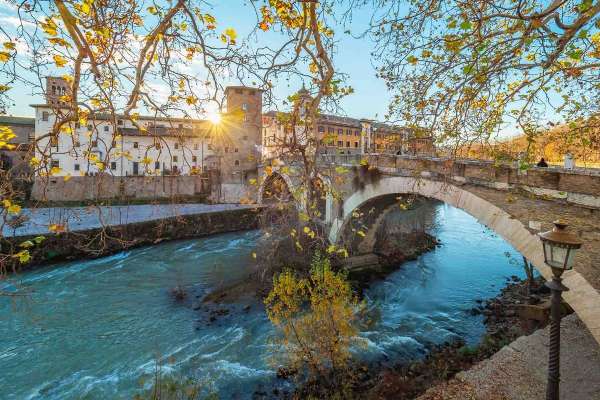 roma
---
architecture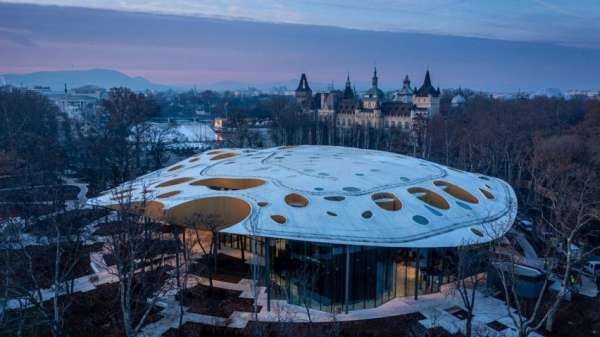 Japanese architect Sou Fujimoto has completed a museum dedicated to music topped with an undulating roof punctuated by trees in Budapest's City Park. Named House of Music, the 9,000-square-metre museum is dedicated to telling the history of music over the past 2,000 years
---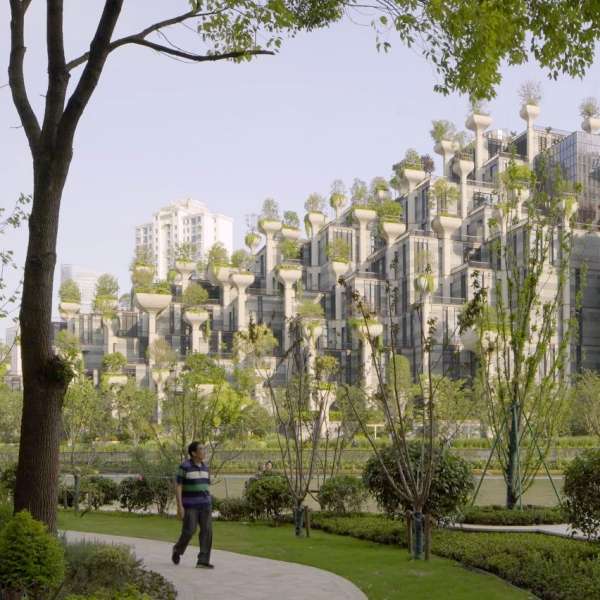 This drone captures the exterior of 1,000 Trees, a shopping centre in China that Thomas Heatherwick's studio designed to resemble a greenery-covered mountain.
---
interiors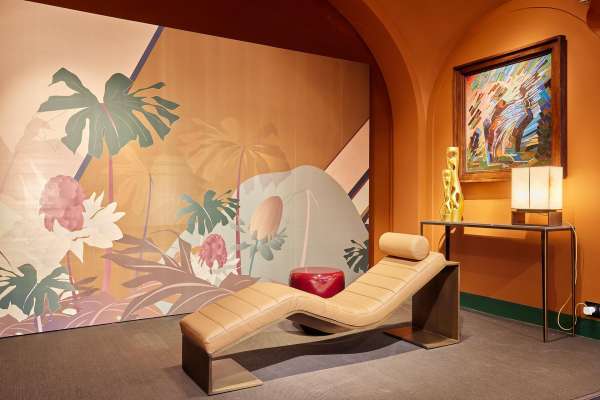 Misha e la maison francese Mèrriguet-carrère-paris chiedono a Cristina Celestino di elaborare una color palette esclusiva per i quattro decori della nuova collezione di rivestimenti murali. Il risultato è una capsule declinata in otto colori. I due brand scelgono The Secret Gallery a Parigi per ambientare questa abbinamenti collaborazione nell'ambito della mostra "Happy Interiors", in programma dal 21/01 al 26/03/2022
https://www.mishawallcoverings.com/it/
---
hotel, restaurant and bar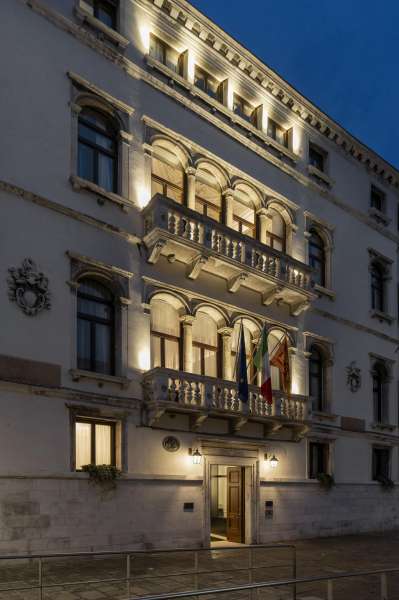 The historic Palazzo Nani, a 16th century noble building overlooking the Cannaregio Canal in Venice, has become a Radisson Collection 5-star hotel signed by Studio Marco Piva
studiomarcopiva.com
---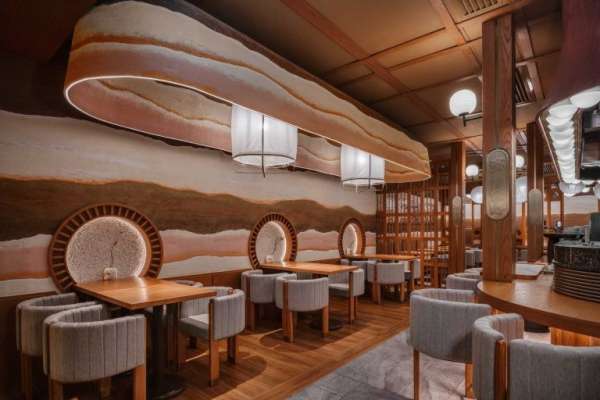 Walls Of Layered Clay Are An Interesting Feature Of This Restaurant's Interior
---
installazioni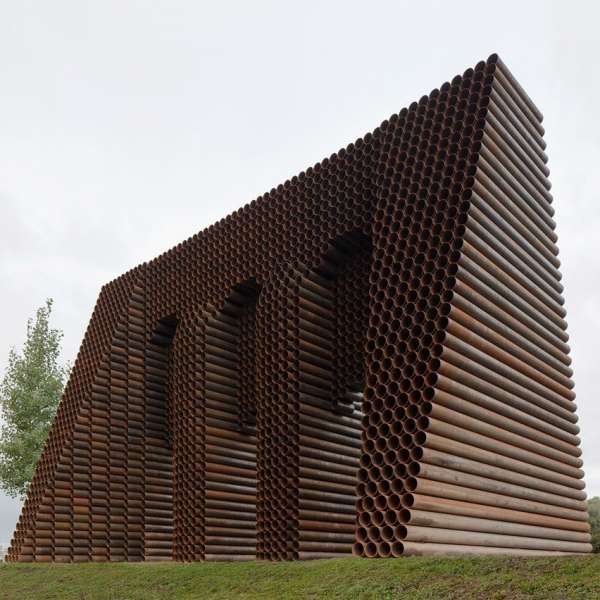 Hundreds of stacked, weathered steel tubes form this arched monument in Laagraven Park, Utrecht, designed by architecture and art studio Gijs Van Vaerenbergh
http://www.gijsvanvaerenbergh.com/
---
showrooms and shops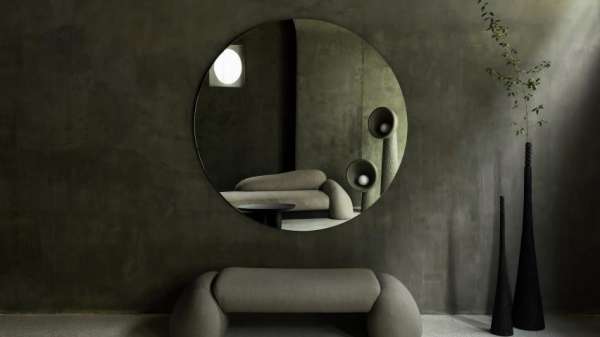 A colour scheme informed by soil and moss features inside this showroom in Antwerp, Belgium, which Yakusha Design has developed for its own furniture line Faina. The retail space, named Faina Gallery, is set inside a 500-year-old building
---
design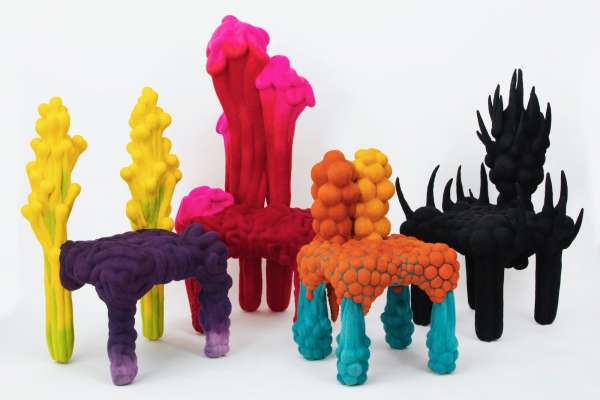 Liam Lee is an American artist and designer based in New York. With a focus on furniture and textiles that are sculpted from hand-dyed and felted wool, Lee's work is concerned with the dissolution of the boundary between interior and exterior space, between man-made objects, and what constitutes the 'natural' environment. Patrick Parrish Gallery is proud to present a solo exhibition of work by Liam Lee at FOG Design Art at the Fort Mason Center for Arts and Culture in San Francisco
https://www.studioliamlee.com/, http://www.patrickparrish.com/
---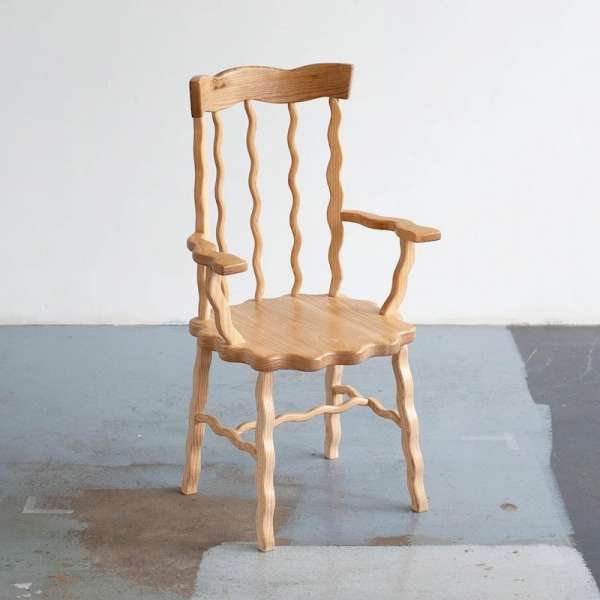 If home is a feeling, then the wriggling furniture collection by husband-and-wife Grant Wilkinson and Teresa Rivera are apt representatives of our collective anxieties
https://www.thefutureperfect.com/made-by/designer/wilkinson-rivera/
---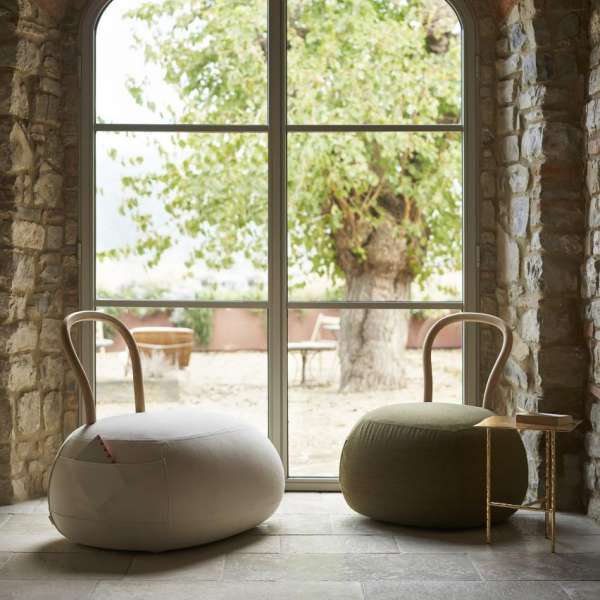 designer Lapo Ciatti has created the Yum Yum seating collection for his brand Opinion Ciatti, which is a pouf featuring a Scandinavian-style backrest
https://www.opinionciatti.com/it
---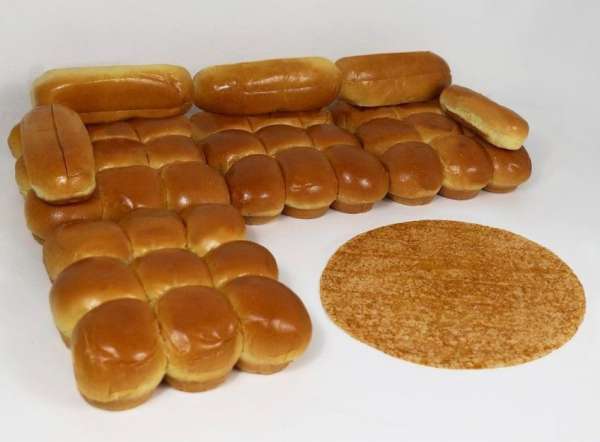 Gab Bois uses bread rolls to recreate the classic Camaleonda sofa by Mario Bellini. A brioche-bun version of Mario Bellini's 1970s Camaleonda sofa designed by Canadian artist Gab Bois has gone viral online after being shared by rapper Tommy Cash, who claimed he was in talks with IKEA about putting the high-carb couch into production
---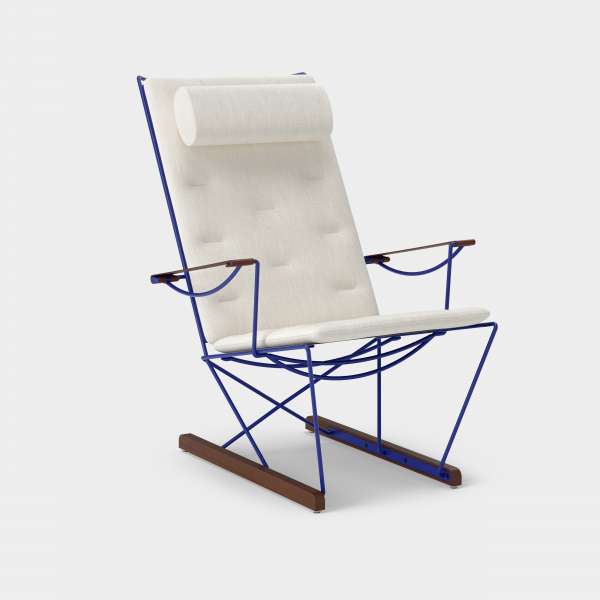 spark armchair by massproduction
massproductions.se
---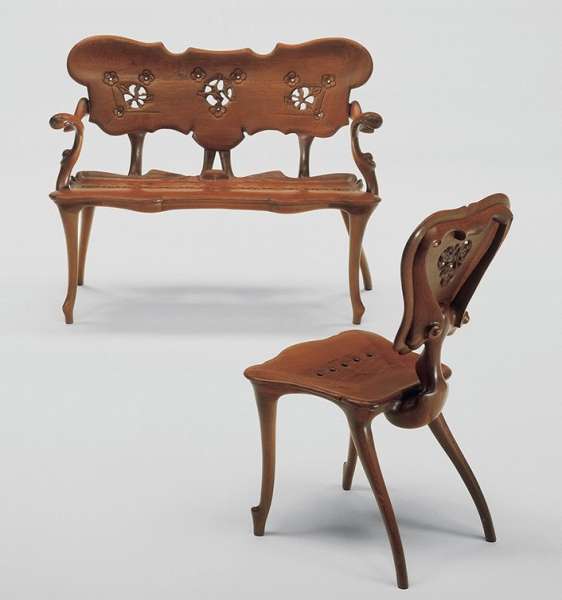 calvet bench and chair by antoni gaudì riedited by bd barcelona design
https://classicdesign.it/panca-calvet-bd-barcelona.html
---
theaters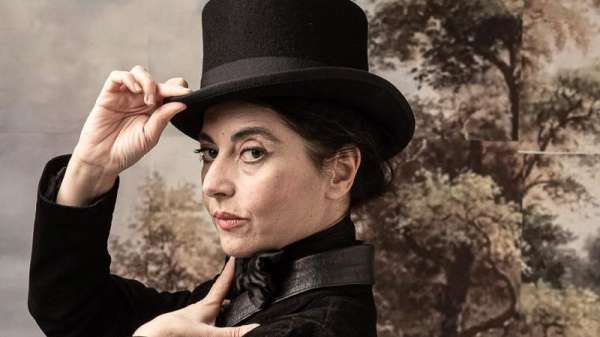 gentleman anne di magdalena barile, dal 4 al 20 febbraio, teatro elfo, milaao
---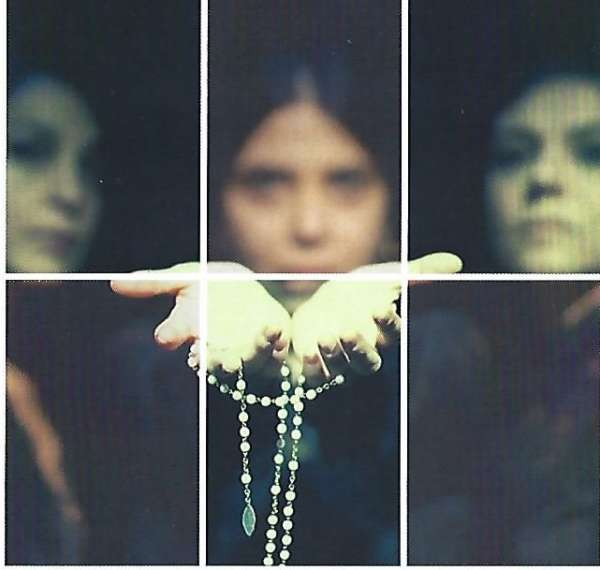 donatella finocchiaro, taddarite. una notte per svelare ciò che non era mai stato detto. tre sorelle vegliano, come nelle vecchie tradizioni siciliane, il marito morto della sorella minore. dall'1 al 6 febbraio, teatro menotti, milano
https://www.teatromenotti.org/
---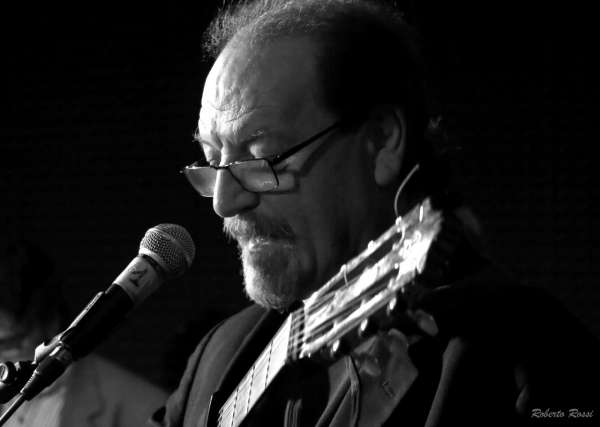 Secondo appuntamento alla scoperta della storia del Cabaret insieme a Flavio Oreglio: tra futurismo, riviste satiriche, avanguardie artistiche sperimentali, esperienze romane che non hanno avuto seguito, artisti non identificati, connessioni non pervenute… 6 febbraio, teatro della cooperativa, milano
https://www.teatrodellacooperativa.it/
---
exhibitions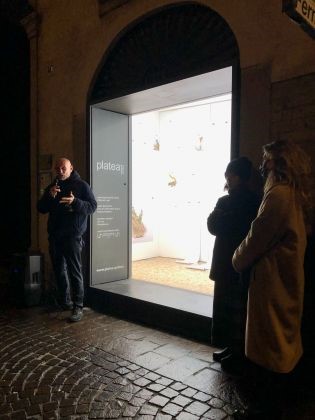 Nasce a Lodi Platea Palazzo Galeano. Nuovo spazio espositivo pensato come vetrina su strada
---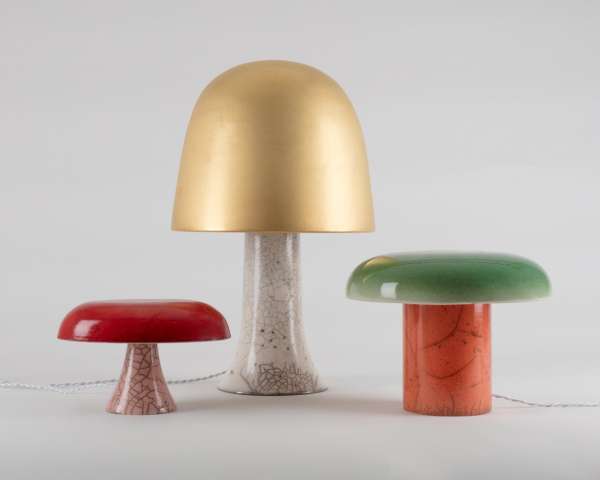 Pierre Marie Giraud is pleased to announce LIFE, a new gallery exhibition by Jos Devriendt. The Belgian designer, known for his colorful ceramic lamps, presents a new series of elegant yet audacious works
http://www.pierremariegiraud.com
---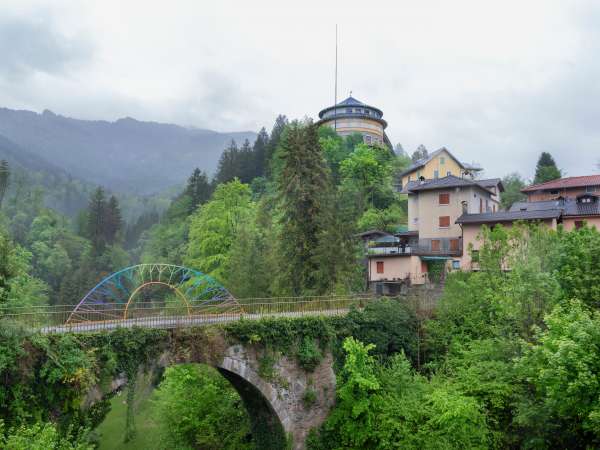 nulla è perduto: alla gamec di bergamo una mostra sul rapportoarte e materia. La mostra, concepita come il secondo capitolo di un progetto espositivo più complesso, indaga il modo il cui gli artisti si approcciano alla materia e agli elementi, ispirandosi al noto enunciato dello scienziato Lavoisier
---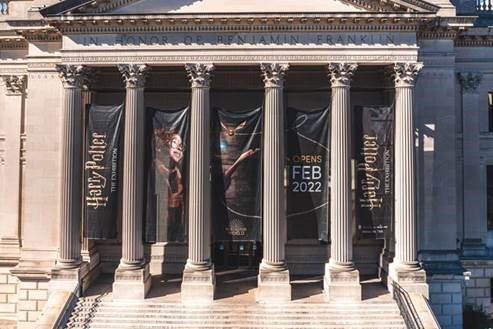 Dal 18 febbraio, fino a settembre 2022, al Franklin Institute di Philadelphia si terrà la nuovissima mostra dedicata al magico mondo di Harry Potter, "Harry Potter: the exhibition". La mostra presenterà gli oggetti di scena, i costumi e le location principali della serie cinematografica di Harry Potter e di Animali fantastici
---
wallpapers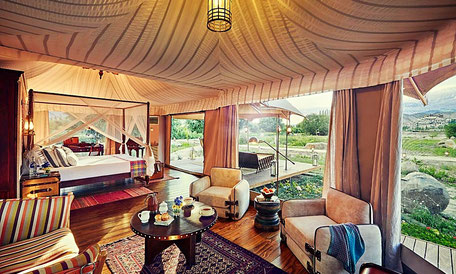 la prima linea di carte da parati targata novacolor by barbara sansonetti
http://www.barbarasansonetti.it
---
lumières
lamp by catellani & smith
https://www.catellanismith.com/
---
oroscopo
IL SEGNO DELL'AQUARIO
testo e disegno by Maria Cristina Vimercati
IL SEGNO DELL'AQUARIO
23 Gennaio – 18 Febbraio 2022
TERZA DECADE
Il segno dell'Aquario accetta i suoi limiti ed è molto adattabile. Solitamente brilla nel campo scientifico e nella Ricerca. Capace di sentimenti, ama in modo amichevole. In generale con gli amici appare e scompare, come se nulla fosse, incurante delle tempistiche emotive dei medesimi.
Siete impegnati a gestire molta energia e questo mese vi avvolge e vi sostiene in modo irruente: convoglierete le forze nel trovare la vostra indipendenza ed è proprio di questa che avrete bisogno. Nel futuro prossimo, vi si vedrà decollare e senza alcun sacrificio in vista. Lucidi e malleabili, rimanete concentrati sui vostri ideali che ovviamente coinvolgono l'umanità intera.
Maria Cristina
cri1959@gmail.com, http://www.mcristina.com
---
etcaetera
Per il negozio Prince and Princess, il primo vero luxury dog fashion brand italiano, gli architetti di Sho.deA si sono affidati all'esperienza di Unilin Italia per la posa di un pavimento in laminato Quick-Step, bello e resistente
https://www.quick-step.it/it-it/i
http://www.shodea.it, http://www.princeandprincess.it
carnet de notes by paolo rinaldi
online weekly magazine 31/01/2022
(travel, viaggi, architettura, interni, design, hotels, ristoranti, bar, luce, arte, mostre, foto, fashion, installazioni, musei, teatro)
carnet de notes 615 has been sent to/
è stato inviato a 7288 recipients/indirizzi
and posted to social networks:
facebook, twitter, linkedin and viadeo