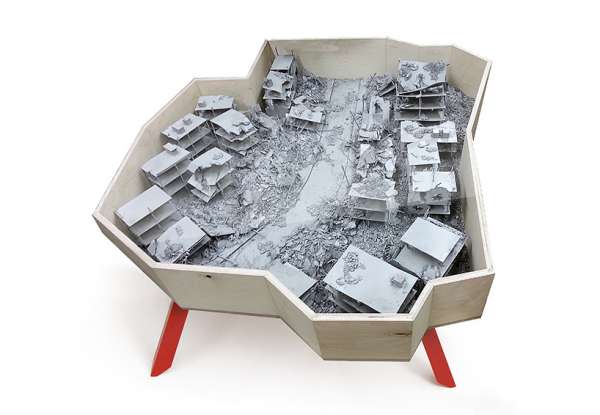 ezri tarazi designs table that pays tribute to the demolished city of aleppo
'halab is gone' is the name of the table
---
carnet de notes 338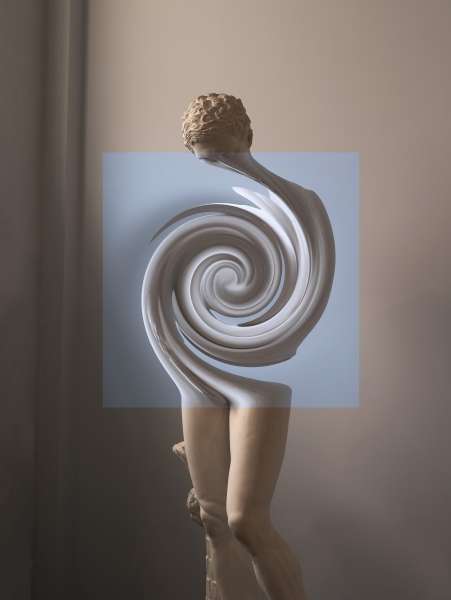 by paolo rinaldi
premio chi è chi award 2014, best weekly online magazine
---
voyages

isole scilly/sicily, gole di alcantara
http://www.visitislesofscilly.com/, http://www.parcoalcantara.it/
---
architecture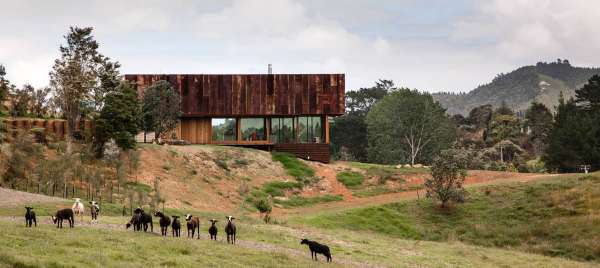 herbst architects builds k valley house in new zealand from recycled materials
http://herbstarchitects.co.nz/
---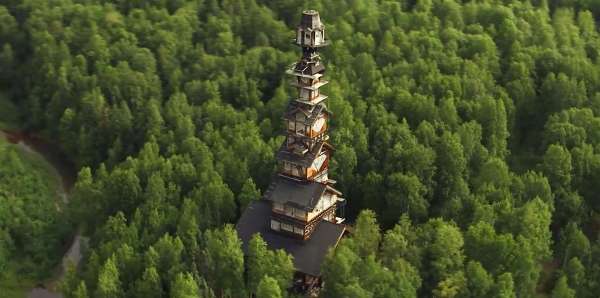 what started as a 40×40 foot log cabin has grown into an extraordinary architectural marvel. phillip weidner, an attorney in anchorage, alaska, has been building his 'goose creek tower' in the mountainous landscape of talkeetna for years. image courtesy of alaska.org
http://www.triallawyersofalaska.com/phillip_weidner.html
---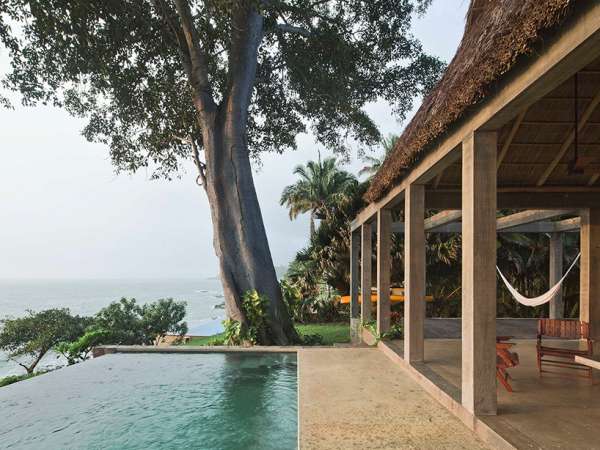 in jalisco, a western mexican state bordering the pacific ocean, coa arquitectura and estudio macias peredo have designed 'casa chacala', a coastal property immersed in nature
http://emparquitectos.com/, http://coaarquitectura.com/
---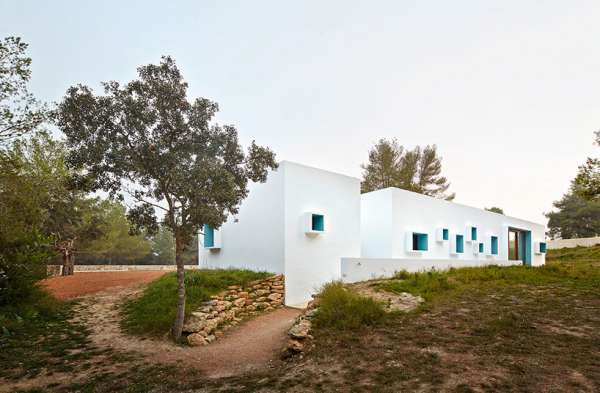 understated ca na maria country home realized in ibiza is located at the highest point of a rural plot on the island. the single-family dwelling, designed by architects laura torres roa and alfonso miguel caballero, seeks to accentuate its relationship to its geographical location and natural surrounding. ph jose hevia
---
interiors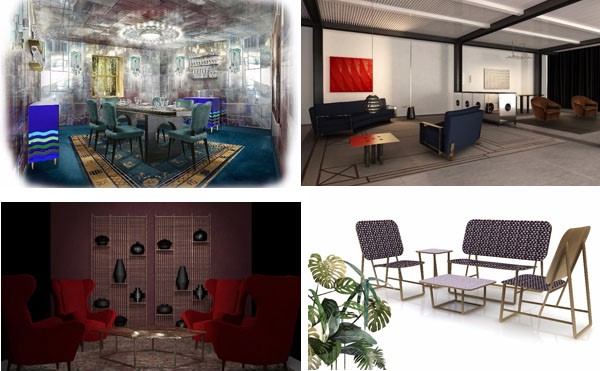 from left top, clockwise. at nilufar depot
room by architetto baciocchi; room by claude missir; etagère and raggi collection heptagonal kow table by osanna visconti di modrone; muzauwaq, mosaic outdoor furniture by zanellato/bortotto
---
hotels, restaurants and bars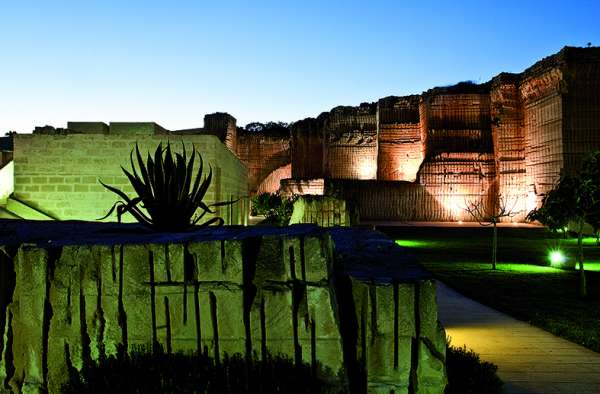 cave bianche hotel favignana, quinta edizione del festival florio,17/26 giugno
http://www.cavebianchehotel.it/
---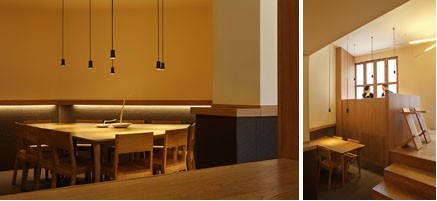 aiueno restaurant by miel arquitectos, barcelona, spain, ph asier rua
http://www.mielarquitectos.com/ed 'rachel's' – a restaurant that is reminiscent of american diners during the 1950s. fostering a sense of openess due to façade lined with bi-folding doors; the designers wanted the eatery to be a porous space. the theme of blurring the boundaries between inside and outside is strengthened by use of a combination of clear, textured and opaque glass which inherently brings light, views of the surrounding streetscape into the establishment
http://en.neriandhu.com/index.html
---
design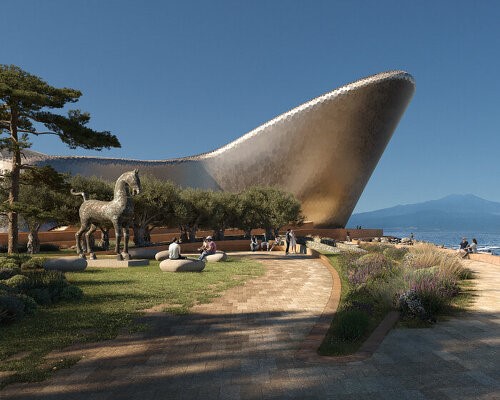 hadid's mew table for sawaya & moroni was her last design project
---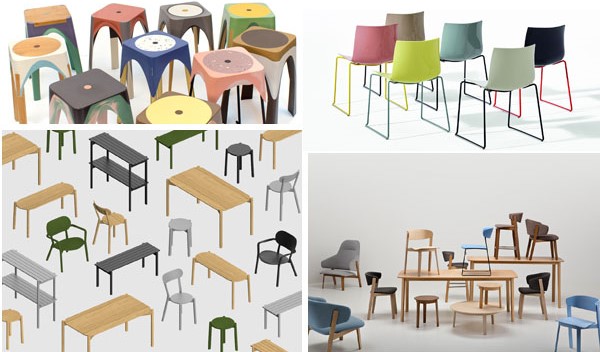 from top left, clockwise
maor aharon runs centrifugal force on polymer resins to creat unique stools. designed by israel-based maor aharon, 'matter of motion' is an experiment in the relationship between materials, motion, and shape
chairs califa 46 new editions by arper
wolfgang, collezione di sedute e tavoli disegnata da luca nichetto per fornasarig
http://nichettostudio.com/, http://www.fornasarig.it/en/
castor series by big game for karimoku new standard
http://www.big-game.ch/, http://www.karimoku-newstandard.jp/
---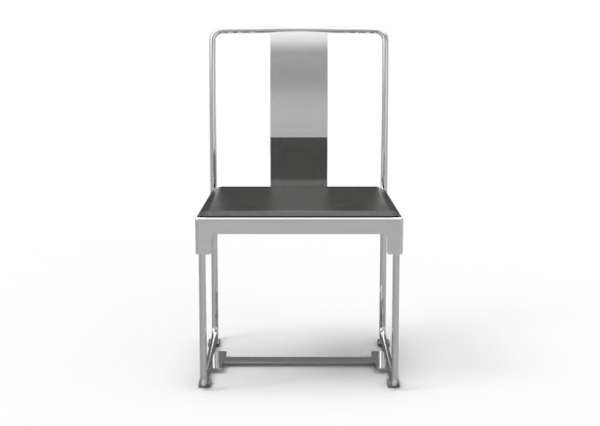 konstantin grcic's mingx collection for driade draws on ancient chinese furniture design
http://konstantin-grcic.com/, http://www.driade.com/
---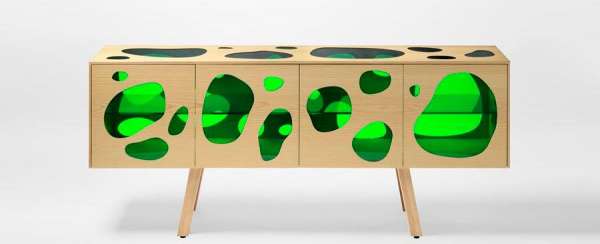 aquário, the new cabinet designed by campana brothers for bd barcelona
http://bdbarcelona.com/, http://campanas.com.br/
---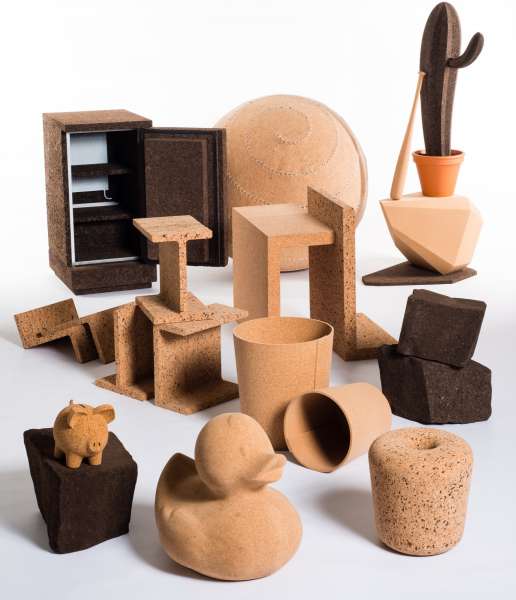 kkaarrlls, oggetti in sughero amorim
http://www.kkaarrlls.com/, http://www.amorim.com/en/
---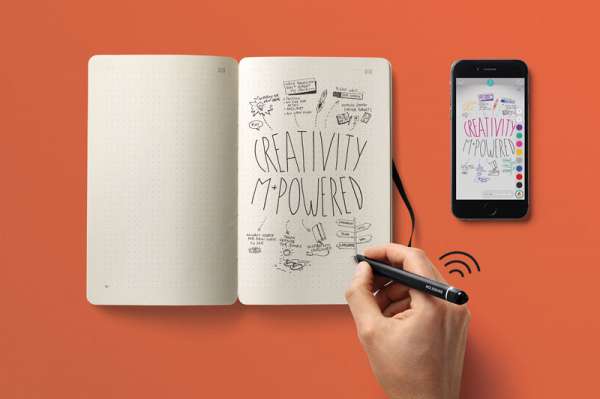 moleskine have just launched a new writing set that allows you to draw or take notes using a smart pen, in their specially designed notebook, that then works with an app to instantly digitize it for you
---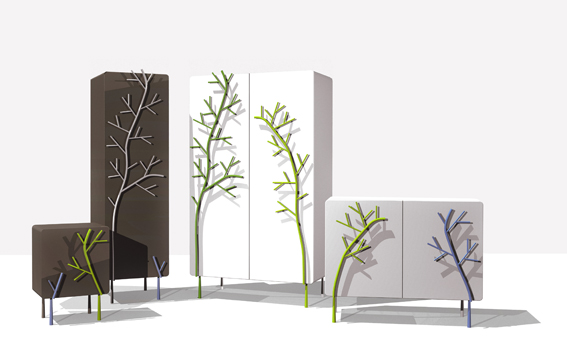 rami by alessandra baldereschi for skitsch by hub design
http://www.alessandrabaldereschi.com/, http://skitsch.com/
---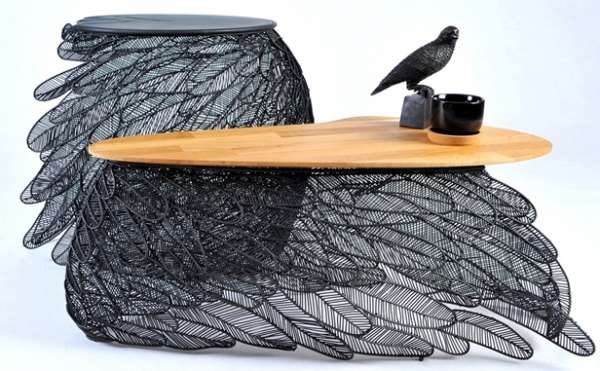 apiwat chitapanya has designed a side table that stands out due to its details and sculpturality. manufactured piece by piece, the 'feather table collection' uses skilled craftsmanship that results in pieces where small stainless steel pieces are welded in order to create a composition of feathers. this welded element acts as the base of the table, supporting the wood top
https://www.facebook.com/prob2deco
---
of the site. his 'floors' project sees colorful, geometrically patterned faux tiles imprinted on concrete surfaces, sidewalks and skateparks using stencils and spray paint
---
livres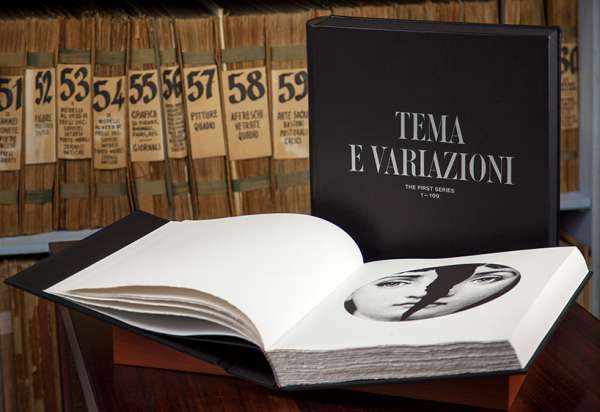 fornasetti publishes first 100 'tema e variazioni' in a handcrafted, limited-edition book
---
lumières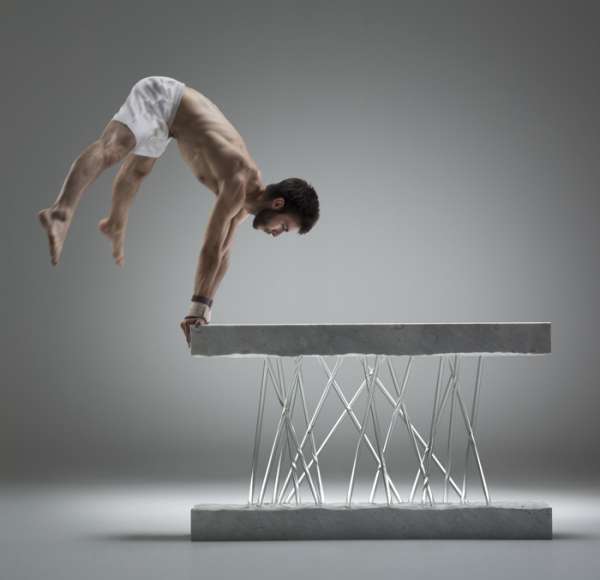 simone crestani, bonsai, table lamps collection, ph alberto parise
http://www.simonecrestani.com/
---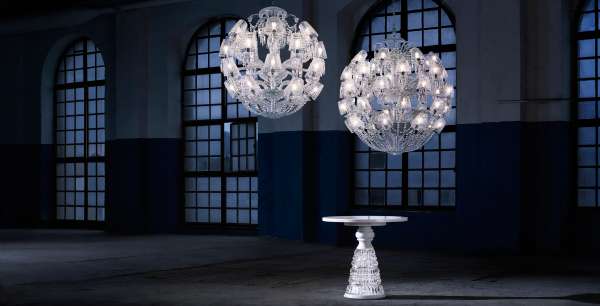 suspended and presented within the iconic setting of the brera academy of fine arts, french crystal company maison baccarat has unveiled their latest collections in an exhibit called 'lumières out of the box' in a collaboration with three renowned artists: arik levy, hans van bentem and marcel wanders
http://baccarat-worldnews.com/
---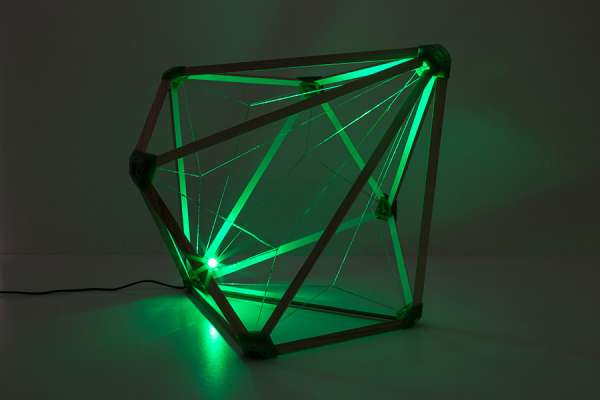 olafur eliasson, green light, 2016 ph maría del pilar garcía ayensa
support the green light project by purchasing a lamp
http://www.tba21.org/greenlight
---
installations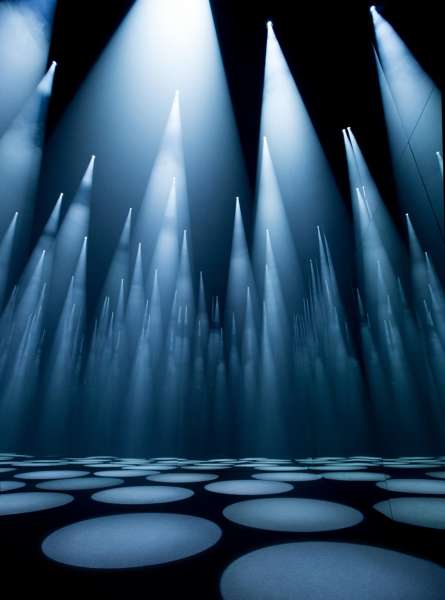 marking the fifth year in which cos have participated during milan design week, the clothing company have creatively collaborated with japanese architect sou fujimoto this year to create the immersive installation named 'forest of light'
http://www.sou-fujimoto.net/, http://www.cosstores.com/it/
---
from left, clockwise
wheels celebrate particular parts of contemporary and classic furniture pieces by vitra designers. here, hella jongerius wheel
https://www.vitra.com, http://www.jongeriuslab.com/
mad architects' "invisible borders" installation is part of the "open borders" exhibition curated by italian magazine interni. taking place in the traditional cortile d'onore courtyard of università degli studi di milano
berlin-based architect francis kéré has created a pavilion 'courtyard village' sited in the courtyard of palazzo litta. the installation is a conceptual interpretation of a typical african village; defined by an elevated platform surrounded by a landscape of wild grass.
http://www.kere-architecture.com/
---
photos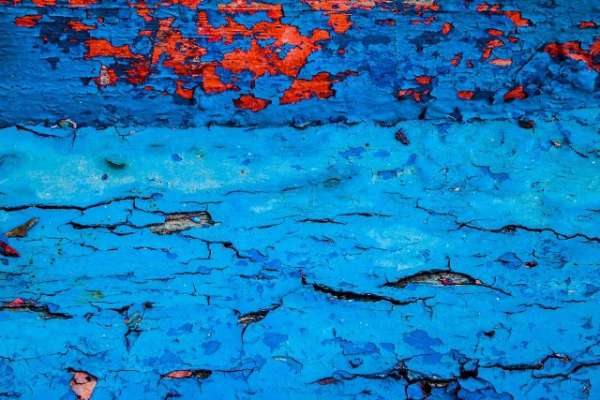 jacopo di cera, fotografo milanese, ha presentato a mia fair 2016 (galleria visiva) il progetto "fino alla fine del mare", un viaggio figurato e metaforico composto da trenta immagini a colori dei frammenti degli scafi nel cimitero delle barche di lampedusa, stampate in alta definizione direttamente su pezzi di legno delle barche stesse
---
musées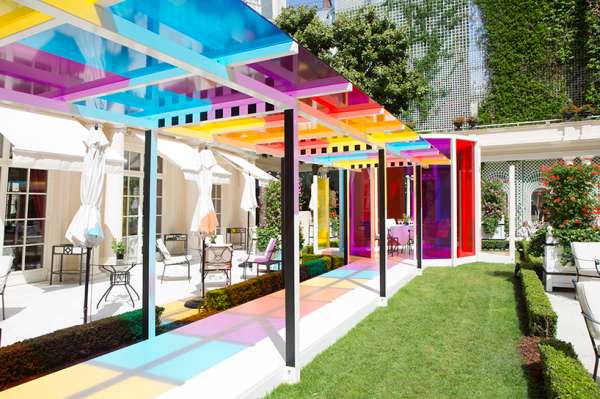 architect daniel libeskind has unveiled plans for 'the kurdistan museum', a major new building to be located in erbil, iraq. developed in collaboration with the kurdistan regional government (the krg) and client representative rwf world, the project seeks to share the story of the kurdish people and inspire an open dialogue for future generations within kurdistan
http://libeskind.com/, http://cabinet.gov.krd/
---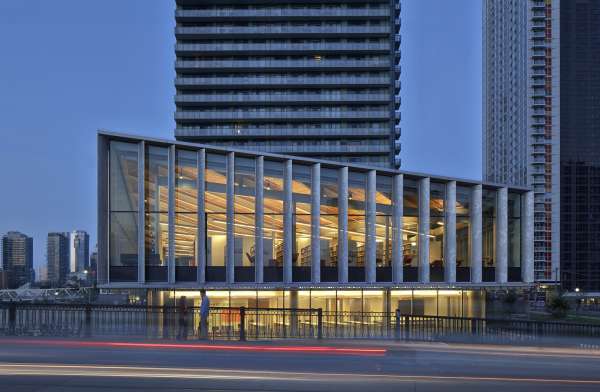 fort york branch library by kbmb architects, toronto, canada
---
mode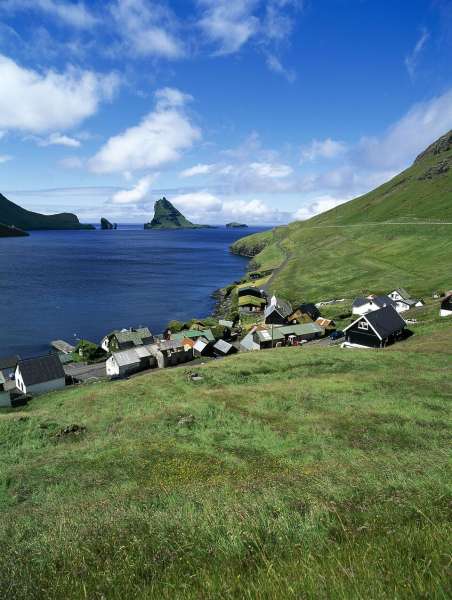 kobarah by camper
---
et caetera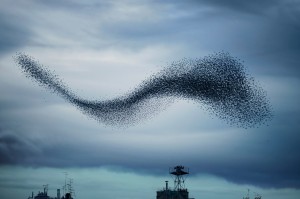 alain delorme murmurations-#12, 2014 galerie ce%u0301dric bacqueville
carnet de notes by paolo rinaldi
online weekly magazine 26/04/2016
(voyages, architecture, interiors, design,
restaurants, lumières, art, espos, photos)
carnet de notes 338 has been sent to/
è stato inviato a 32414 recipients/indirizzi
and posted to social networks:
facebook, twitter, delicious and viadeo
you are receiving this newsletter because you are in my professional mailing list and I send it to you as a free journalistic information
Se non volete più ricevere carnet de notes: Rimuovi xxxxemailxxxx dalla mailing list
If you don't want to receive carnet de notes: Unsuscribe xxxxemailxxxx from this mailing list
Ai sensi del D.Lgs. 196/2003 si precisa che le informazioni contenute in questo messaggio sono riservate e a uso esclusivo del destinatario. Qualora il messaggio in parola Le fosse pervenuto per errore, La invitiamo ad eliminarlo senza copiarlo e a non inoltrarlo a terzi, dandocene gentilmente comunicazione. Grazie.
Pursuant to Legislative Decree No. 196/2003, you are hereby informed that this message contains confidential information intended only for the use of the addressee. If you are not the addressee, and have received this message by mistake, please delete it and immediately notify us. You may not copy or disseminate this message to anyone. Thank you.
Our mailing address is:
paolo rinaldi
corso sempione 88
milano, MI 20154 Italy
Copyright © 2013 paolo rinaldi – All rights reserved.