---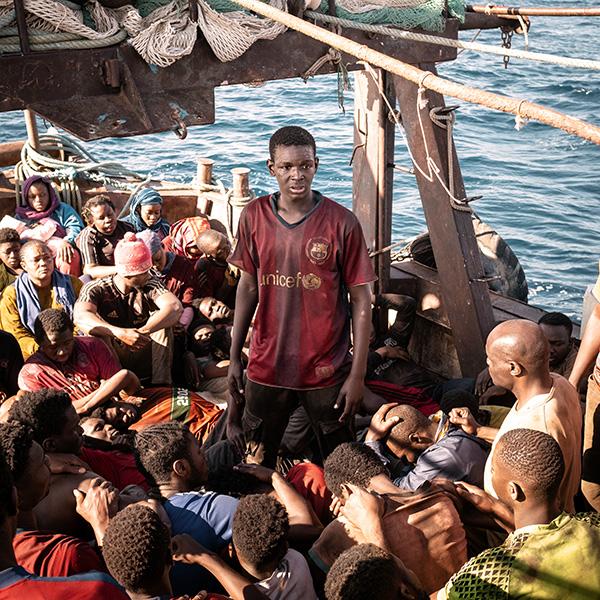 al cinema, io capitano di matteo garrone
---
carnet de notes 691
carnet de notes by paolo rinaldi, rinaldi.paolo@fastwebnet.it
cell. 0039.3495087344, @paolorinaldi
ph adam bel hadji
---
voyages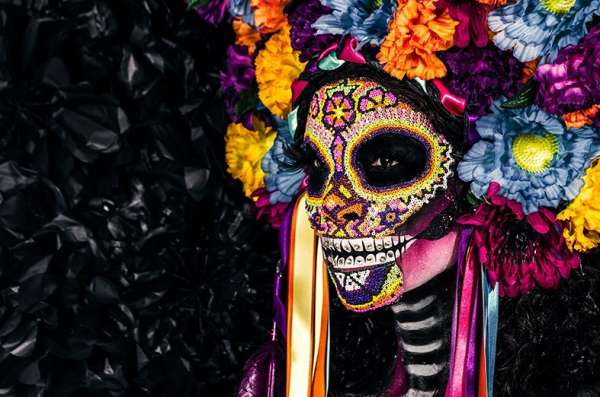 Giorni di tradizioni colorate e festose, da scoprire tra la fine
di ottobre e i primi di novembre. Con un tuffo sulla riviera Maya
---
architecture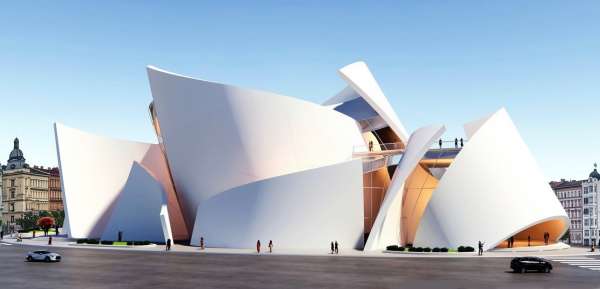 L'elegante facciata sinuosa di questa sala da concerto rende omaggio al Guggenheim di Bilbao di Frank Gehry. Vincitore del Gold A' Design Award 2023, il progetto dello studio cinese Lihan, annidato all'incrocio tra quartieri storici e moderni, crea un nuovo punto di riferimento culturale per Praga. L'interno è un'orchestrazione di balconi curvi che suddividono lo spazio in segmenti unici
www.futurix
---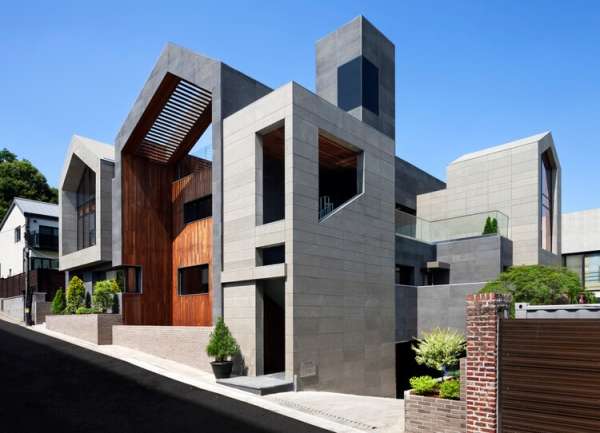 GREE Multi-family Housing / Suum21 Architecture, South Corea
https://www.archdaily.com/1006554/gree-multi-family-housing-suum21-architecture
---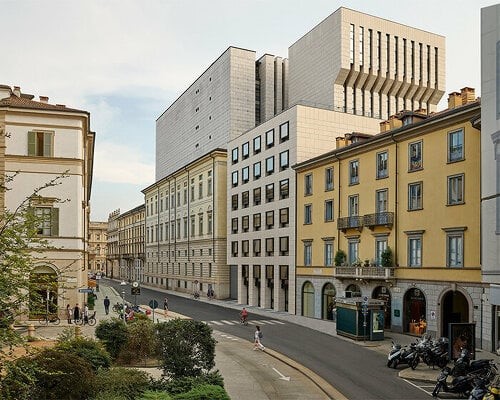 Mario Botta's Residenza Cittadella Captured by Paul Clemence in Lugano, Switzerland
---
musei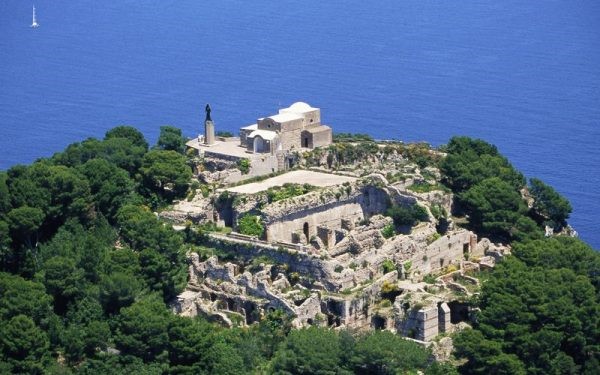 7 mila metri quadrati di storia. Diventerà un museo la Villa Jovis di Capri
---
hotels, restaurants and bars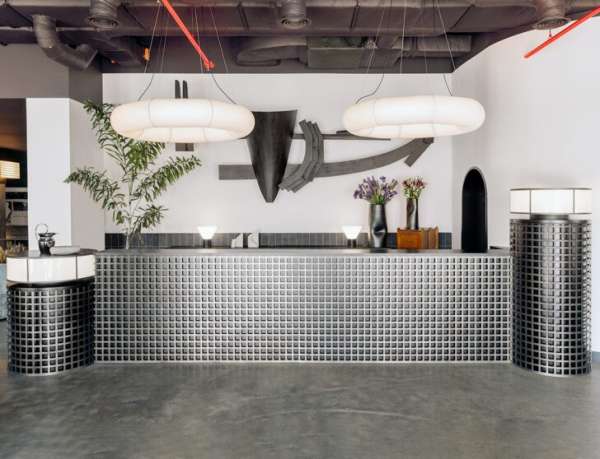 Situated on the Douro river, The Rebello hotel in Porto features 103 rooms, a full-service restaurant, two bars, and a luxurious yet unfussy spa. Outside, local architecture firm Metrourbe transformed a disused, 19th-century factory for kitchen utensils into four thoroughly modernized yet character-rich buildings, two of which were newly constructed to connect the original stone structures
https://www.metrourbe.com/en/home
---
installazioni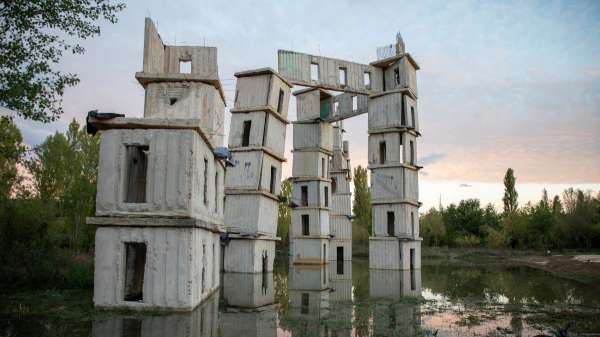 Thanks to his idiosyncratic visual language, full of references to history, mythology and literature, Anselm Kiefer (1945) became one of the greatest artists of our time. At Voorlinden, he gets all the space he needs to showcase the breadth of his oeuvre and techniques used, both in the museum and on the estate
---
negozi e showrooms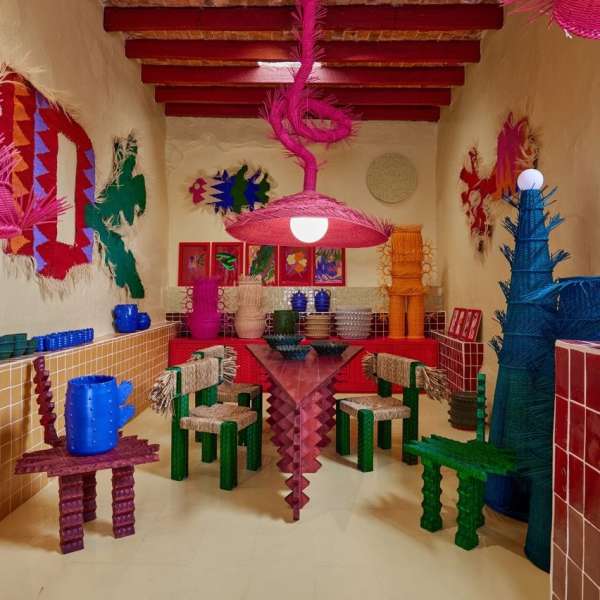 Mexican design studio Mestiz has opened a showroom and workshop within a historic building in San Miguel de Allende, where its brightly hued collaborations with local craftspeople take pride of place
---
design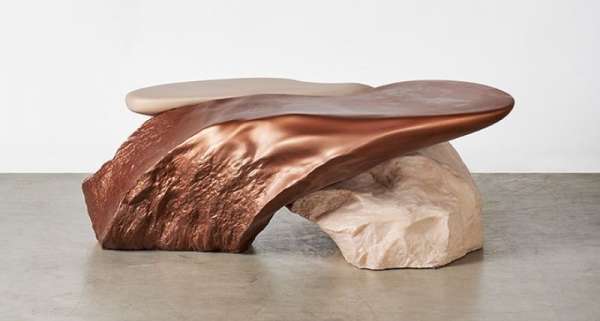 The 'Hugging Rocks' piece features two twisted rocks joined together in a bond that evokes the cosmic entanglement between all beings and things, emphasizing the presence of tenderness and an affective relationship with the world. By Flavie Audi at Nilufar Depot
---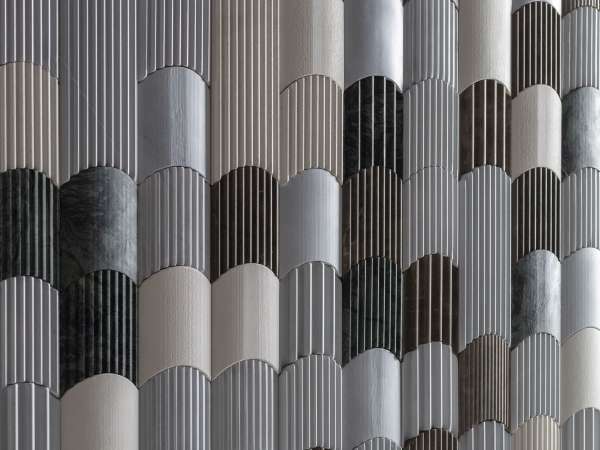 la prima collezione di Astrid Luglio per l'azienda siciliana Lithea
---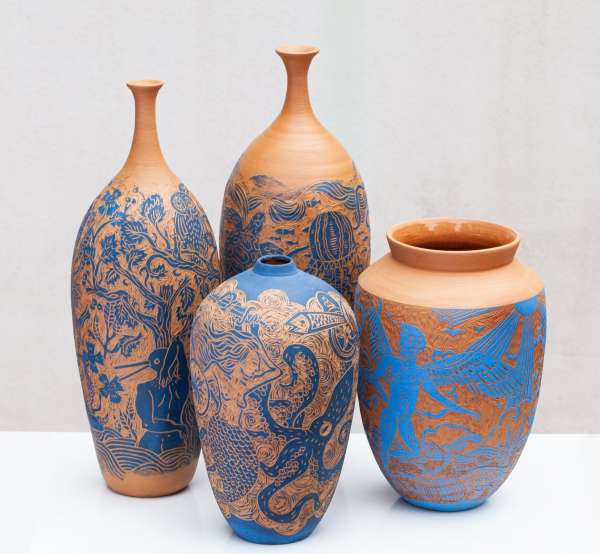 Drawing on the long history of Mediterranean ceramics, Italian artist Clara Holt covers the surfaces of vessels, tiles, and tablets with playful, colorful
---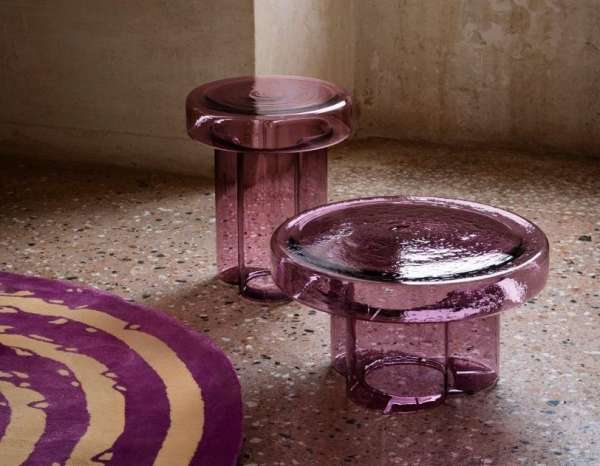 The furniture brand Miniforms has released new colours of its glass coffee table Soda, created by Greek designer Yiannis Ghikas
---
'stacked street' re-curates the city, transforming forgotten bricks & curbs into street furniture
https://stackedstreet.cargo.site/
---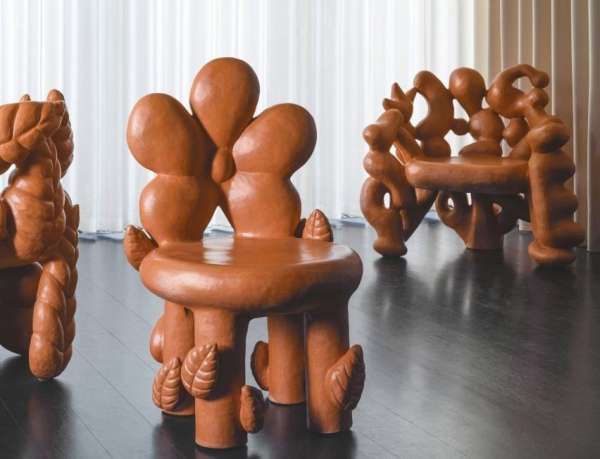 New York gallery The Future Perfect is exhibiting a collection of chunky terracotta seats by American designer Chris Wolston, finished using pre-Columbian craft techniques and moulds of real flowers
https://www.thefutureperfect.com/
---
artisanat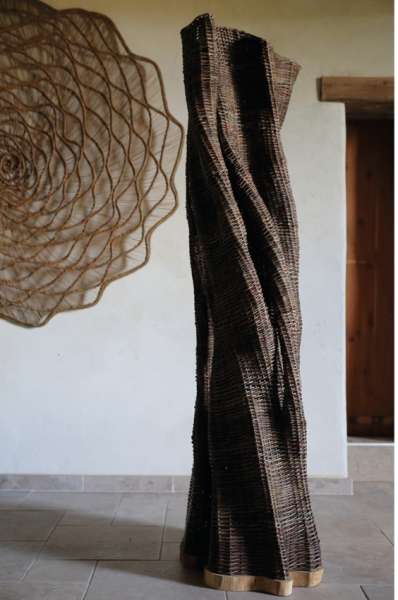 karen gossart et corentin laval combine their savoir faire and imagination to revive the ancestral art of wickerwork
https://maisonparisienne.fr/en
---
books and magazines
---
exhibitions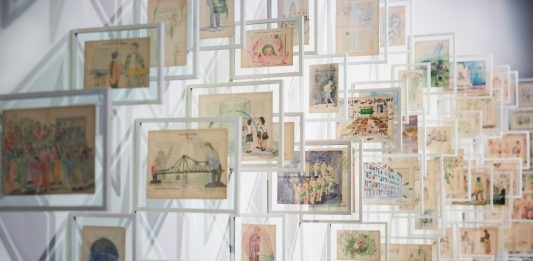 Spiritualità, quiete e paesaggio al centro dell'ultima mostra di Thao Nguyen Phan all'HangarBicocca di Milano
https://pirellihangarbicocca.org/
---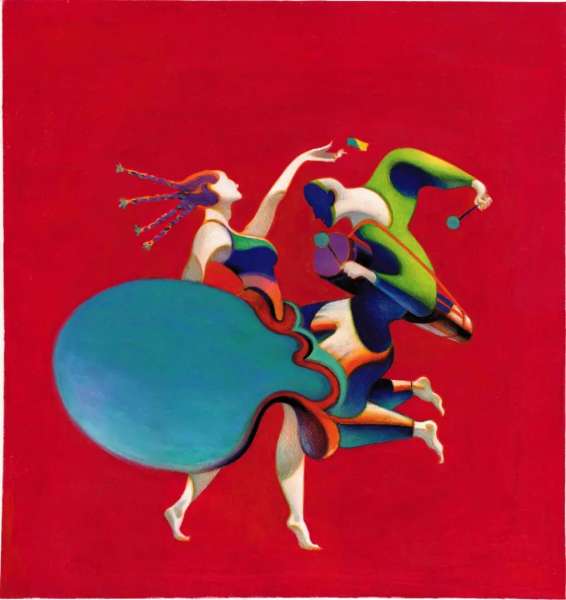 Lorenzo Mattotti, Storie, ritmi, movimenti, fino al 28 gennaio 2024, al Museo di Santa Giulia a Brescia. DANZA 1 Manifesto per il Comune di Parigi, 1998 Matite e pastelli su carta 50×48 cm Collezione dell'artista
https://www.bresciamusei.com/, https://www.mattotti.com/
la versione di luisa espanet:
Un artista davvero eclettico Lorenzo Mattotti e la mostra al Museo di S.Giulia, a Brescia, lo mette in evidenza. A cura di Melania Gazzotti, Lorenzo Mattotti. Storie, Ritmi, Movimenti racconta con 250 lavori l'iter di Mattotti dagli esordi come disegnatore di fumetti fino al film d'animazione, passando per quadri, disegni, schizzi, manifesti, copertine di riviste. Partendo dalla cultura underground ha saputo traghettare il linguaggio dell'illustrazione nell'arte contemporanea, ha detto di lui Stefano Karadjov, direttore Fondazione Brescia Musei. La mostra distribuita in diverse sale, ripercorre la carriera dell'artista, secondo i tre ambiti con cui la sua arte ha dialogato e cioè la musica, la danza e il cinema. Della prima si rivedono locandine di concerti, ma soprattutto fumetti che hanno per protagonisti le star della musica di quegli anni di esordio. Ma ci sono anche le copertine del New Yorker e le illustrazioni cupe e misteriose per il libro The Raven (Il corvo) di Lou Reed ispirato ai testi di Edgar Allan Poe e i disegni per la messa in scena dell'Hänsel e Gretel di Humperdinck all'Opera di Parigi. Sono tutti in bianco e nero, con un nero prevalente per evocare quel senso di mistero e di terrore che la favola incuteva all'artista da bambino. La seconda sezione riguarda la danza, di cui i movimenti secondo Mattotti sono rappresentati attraverso i colori. Le linee grafiche riuniscono i corpi tra loro in un' armonia di figurativo e astratto. Qui ci sono manifesti per spettacoli e festival di Torino, Brescia e della samba del Carnevale di Rio. Su cui ha realizzato di recente anche un trittico, esposto per la prima volta in questa mostra. Segue la sezione dedicata al cinema con le locandine per il festival del cinema italiano di Annecy, per quello di Cannes e per diverse edizioni della Mostra del Cinema di Venezia, per cui ha creato anche i video che precedono la proiezione del film. Ma anche le locandine per il film Eros con gli episodi di Soderbergh, Antonioni, Kar-wai dove ha giocato sulle trasparenze. A conclusione del percorso i lavori per l'animazione, tra cui l'applauditissimo lungometraggio La famosa invasione degli orsi in Sicilia tratto dall'omonimo romanzo di Dino Buzzati e premiato nel 2019 alla Festa del Cinema di Roma. La mostra chiude il 28 gennaio. Perfetto il catalogo, edito da Skira.
---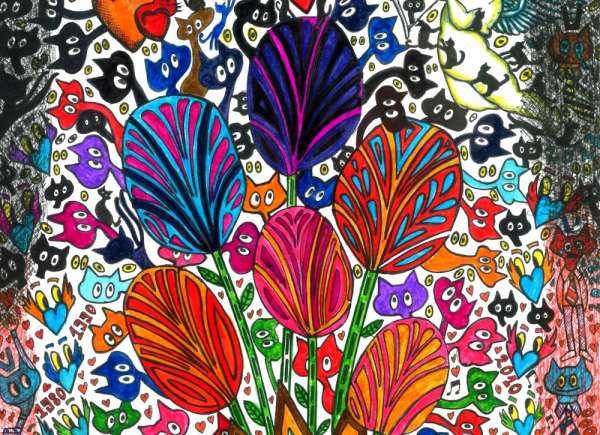 Drawing Everyday, Diario visivo di Stefano Chiassai, a cura di Valentina Gensini at MAD Murate Art District
https://www.murateartdistrict.it/
---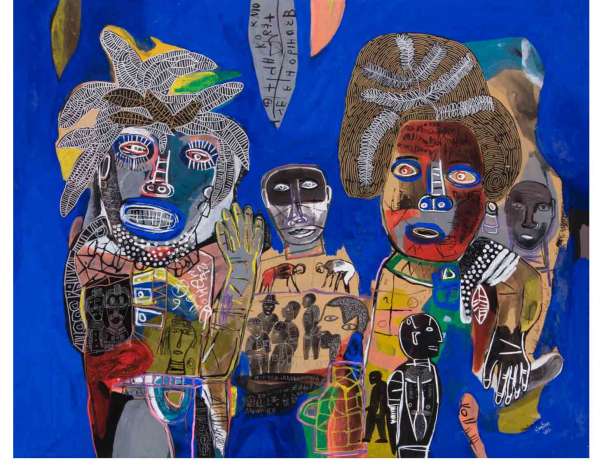 hako hankson, the lost legacy
https://www.primomarellagallery.com/
---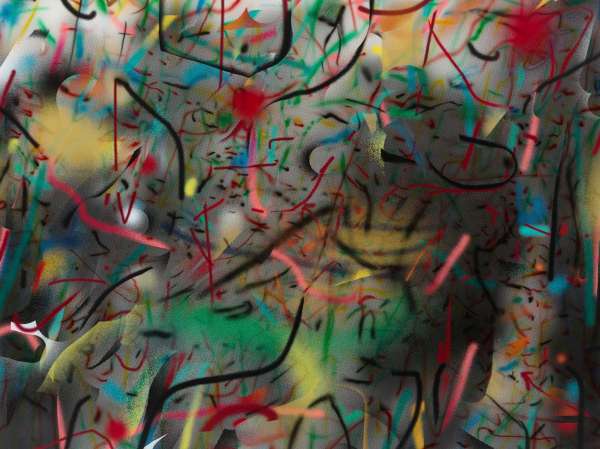 Julie Mehretu, They departed into their own country another way, until 5 November 2023, White Cube Bermondsey
---
photos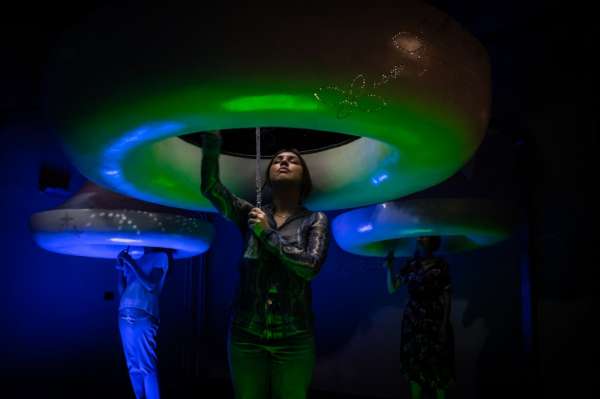 alessandro gandolfi, smelling the world
https://parallelozero.com/team/alessandro-gandolfi/
---
lumières
my cup by ennio bertrand
https://www.enniobertrand.com/
---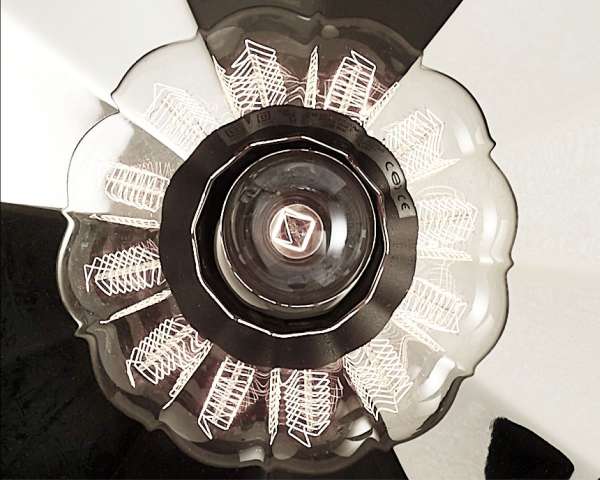 radar interior
https://www.radar-interior.com/
---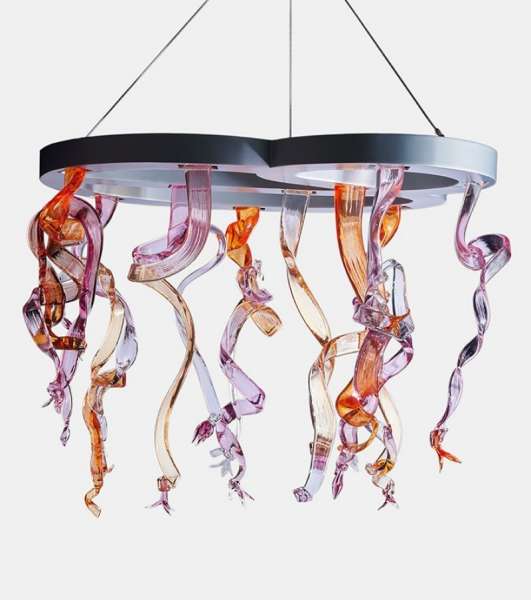 The piece 'Luminous Liana' features ten glass lianas suspended from a metallic structure and illuminated by LED lights, evoking the presence of luminous and numinous qualities in the vegetal world. By Flavie Audi at Nilufar Depot
---
elica by daniele della porta per lumere
https://www.danieledellaporta.com/
---
tappeti e wallpaper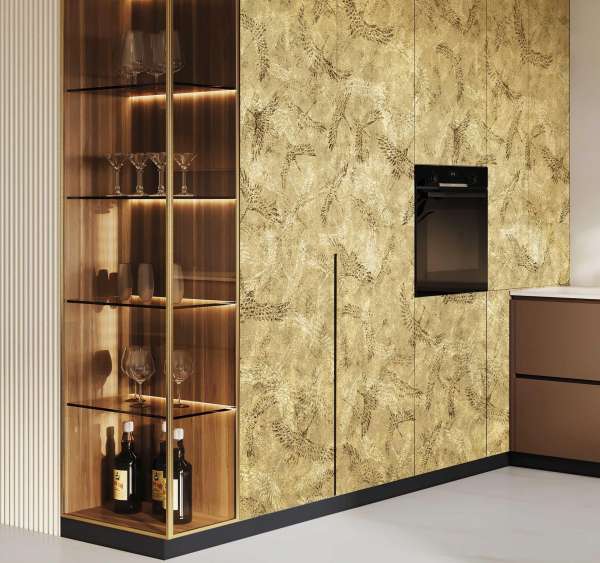 Le carte da parati WallPepper/Group con grafiche declinate nelle diverse sfumature dell'oro
http://www.wallpeppergroup.com
---
jewels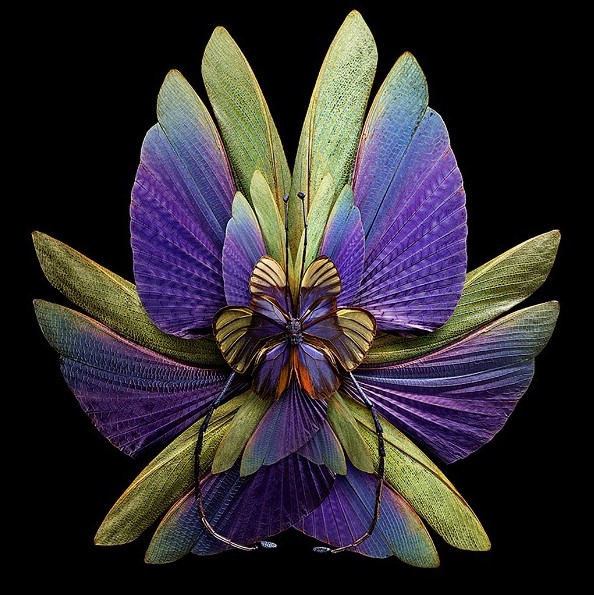 Filippo Mambretti for Bijouets at HOMI FashionandJewels
press@filippomambretti.com
---
teatri

The Time Traveller's Wife, Apollo Theatre, 7 oct, London
https://theapollotheatre.co.uk/
---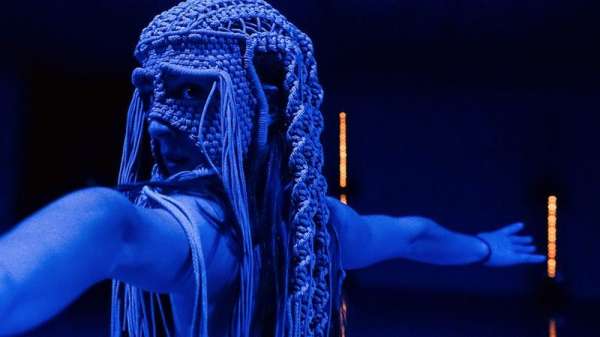 we, the breath, ick dans amsterdam, 30 sept
---
EXTRALISHOW – UNA STORIA PUNK AI CONFINI DELLA BALERA, ideato da Elisabetta Sgarbi in collaborazione con Eugenio Lio, coinvolge il cantautore e polistrumentista MIRCO MARIANI con i suoi Extraliscio, il frontman dei Tre Allegri Ragazzi Morti e fumettista DAVIDE TOFFOLO e l'attore e scrittore fuori dagli schemi LEO MANTOVANI, dal 26 settembre al 1° ottobre
https://www.teatromenotti.org/
---
eventi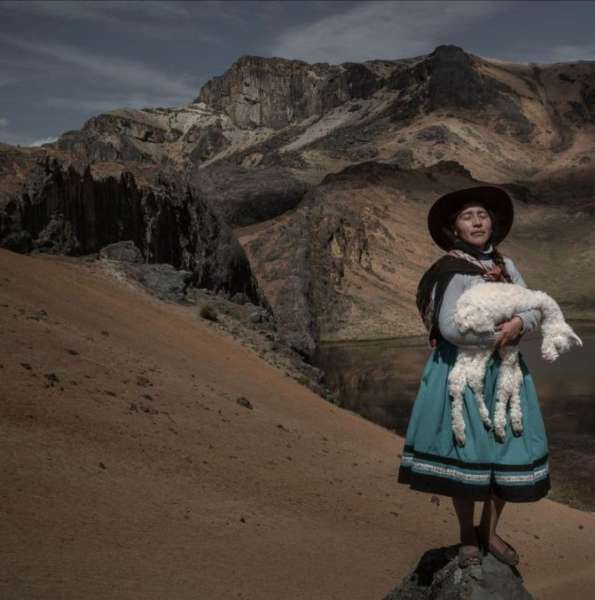 la XIV edizione del Festival della Fotografia Etica si terrà a Lodi dal 30 settembre al 29 ottobre 2023
https://www.festivaldellafotografiaetica.it/
---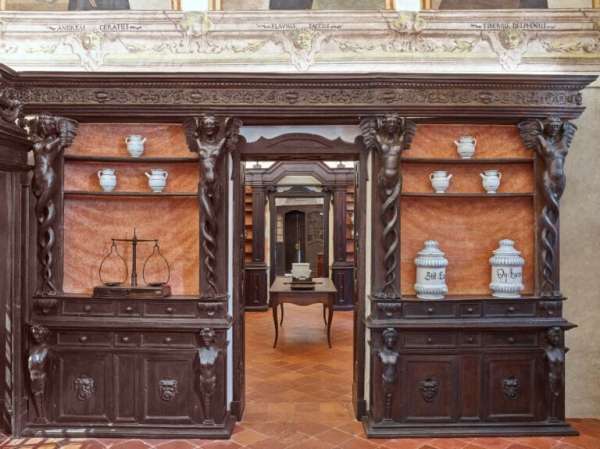 Collezioni d'ossessione, Dal cavatappi a Bob Dylan, Il 30 settembre a Fiere di Parma, torna Mercanteinfiera
---
fashion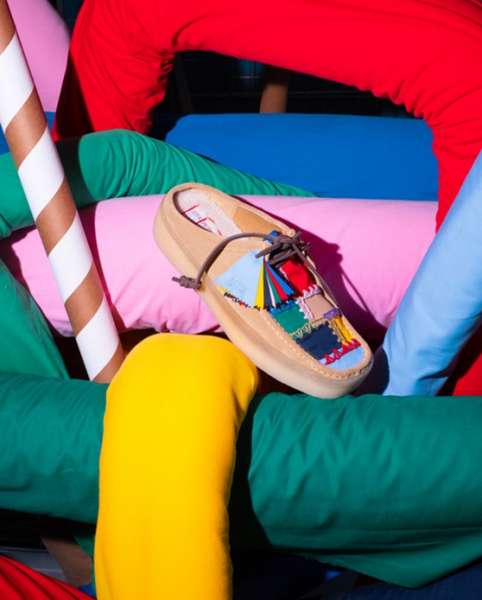 le nuove clarks
---
oroscopo
Il segno della Bilancia
24 Settembre – 23 Ottobre 2023
by Maria Cristina Vimercati
cri1959@gmail.com, http://www.mcristina.com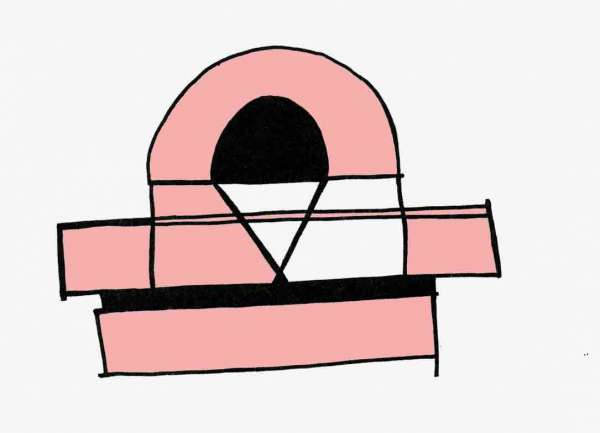 PRIMA DECADE
La Bilancia è un segno d'aria, maschile, mobile.
E' il settimo segno dello zodiaco: il primo sopra l'orizzonte.
Formale, pignolo, con forte senso estetico, tende a non fidarsi nell'immediato delle circostanze. E' coscienzioso, diretto e ama presetarsi agli altri cosi com'è senza trascurare una certa prudenza iniziale che puo farlo risultare ingessato e antipatico.
Il decoro, la grafica e l'arredamento d'interni sono i suoi primi talenti e strumenti.
Belli, eleganti sia nel vestire che nella gestualità tendono ad "amalgamarsi" agli altri, identificandosi.
La corrispondenza al corpo: pelle e reni.
Questo mese, di colpo, la prima decade non si sente cosi affascinante, vitale: …sembra che i benefici estivi come d'incanto stiano scomparendo. Energia compresa, si avverte una frenata: manca qualcosa. Non fate che l'indecisione e il ponderare tutti i pro e i contro delle situazioni vi blocchino. Attenetevi ai programmi e alle intenzioni avute durante la fine dell'estate. Osservate, pensateci! in fondo va tutto bene!
---
etc.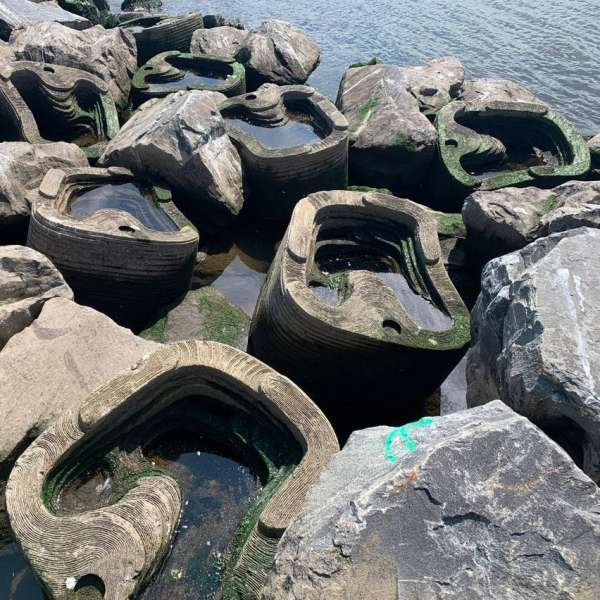 Landscape studio Scape has won the Obel Award for 2023 for its "visionary" coastal defence system in New York City that will grow in efficiency as oysters inhabit it
---
carnet de notes 691
carnet de notes by paolo rinaldi, https://www.carnetdenotes.net,
rinaldi.paolo@fastwebnet.it
cell. 0039.3495087344 @paolorinaldi
carnet de notes by paolo rinaldi
online weekly magazine 25/09/2023
(travel, viaggi, architettura, interni, design, hotels, ristoranti, bar, luce, arte, mostre, foto, fashion, installazioni, musei, teatro)
carnet de notes 691 has been sent to/
è stato inviato a 6956 recipients/indirizzi
and posted to social networks:
facebook, twitter, linkedin and viadeo