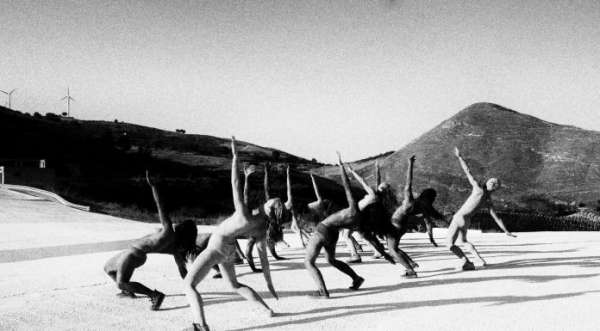 danzare sul grande cretto di burri a gibellina. il racconto in un video di teatro-danza
MASHROOMS BABOSA or The Dance of the Living Stones (official clip)! from THE DANCE OF THE LIVING STONES on Vimeo (copy on the web)
---
carnet de notes 449
by paolo rinaldi, rinaldi.paolo@fastwebnet.it, 0039.3483577940
@paolorinaldi, https://www.facebook.com/paolrin
Evviva! Buone vacanze, arrivederci al 3 settembre, Hooray! Happy holidays, see you on 3 September. Hourra! Joyeuses fêtes, on se voit le 3 septembre. Hooray!Feliços els dies festius, el 3 de setembre. Hooray! Felices fiestas, nos vemos el 3 de septiembre. Hooray! Schöne Ferien, wir sehen uns am 3. September. . Hura! Feli%u0109aj ferioj, vidu vin la 3an de septembro. Hoera! Fijne feestdagen, ik zie je op 3 september.Hooray! Gëzuar festat, ju shoh më 3 shtator. Hooray! Di cejnên pîroz de, di 3ê Îlonê de hûn bibînin. %u0423%u0440%u0430! %u0429%u0430%u0441%u043B%u0438%u0432%u0456 %u043A%u0430%u043D%u0456%u043A%u0443%u043B%u0438, %u0431%u0430%u0447%u0438%u043C%u043E %u0432%u0430%u0441 3 %u0432%u0435%u0440%u0435%u0441%u043D%u044F Hooray! Boas festas, até 3 de setembro. %u0423%u0440%u0430! %u0421 %u043F%u0440%u0430%u0437%u0434%u043D%u0438%u043A%u043E%u043C, 3 %u0441%u0435%u043D%u0442%u044F%u0431%u0440%u044F. Halala! Iholide ezonwabileyo, zikubona ngomhla we-3 kuSeptemba. Ζ%u03AEτω! Ευχ%u03ACριστες διακοπ%u03ADς, θα σας δο%u03CDμε στις 3 Σεπτεμβρ%u03AFου %u4E07%u6B73%uFF01%u5E78%u305B%u306A%u4F11%u65E5%u30019%u67083%u65E5%u306B%u3042%u306A%u305F%u306B%u4F1A%u3044%u307E%u3057%u3087%u3046%u0627%u0644%u0635%u064A%u062D%u0629! %u0623%u0639%u064A%u0627%u062F %u0633%u0639%u064A%u062F%u0629 %u060C %u0623%u0631%u0627%u0643 %u064A%u0648%u0645 3 %u0633%u0628%u062A%u0645%u0628%u0631
---
voyages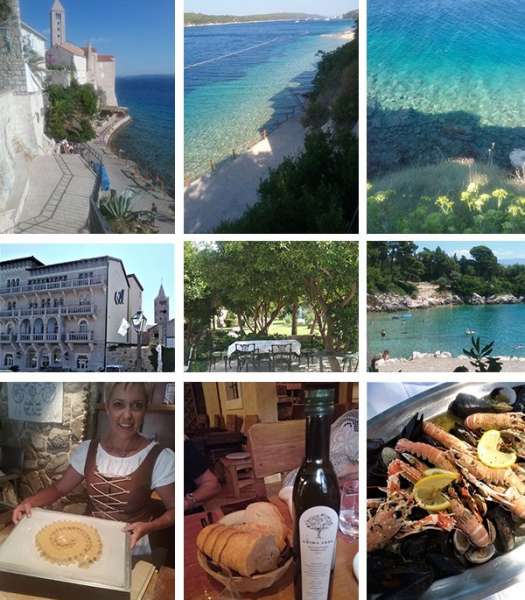 l'isola e il villaggio di rab (arbe in italiano) sulle coste della croazia di fronte a rijeka (in italiano fiume), oasi di mare turchese, edifici eretti dai veneziani, l'elegante hotel arbiana con giardino e disccsa a mare, la torta tipica dal disegno ispirato alla mitra papale, gli ottimi vini e i prodotti del mare
---
architecture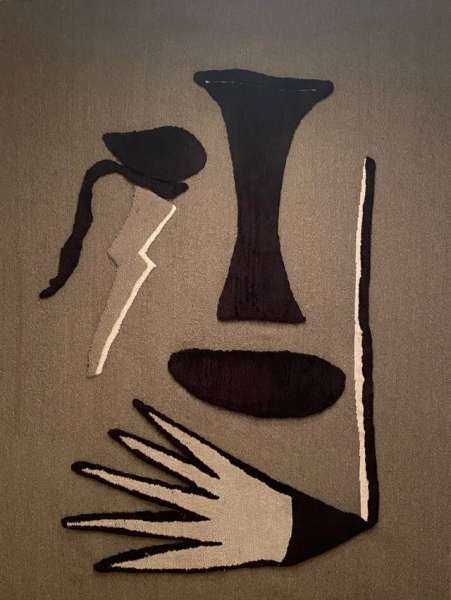 vietnam's daring golden bridge takes a "hands-on" approach to tourism. by ta landscape architecture
---
the cube house by reasoning instincts architecture studio, ahmedabad, india, ph krunal mistry
https://www.reasoninginstincts.com/
---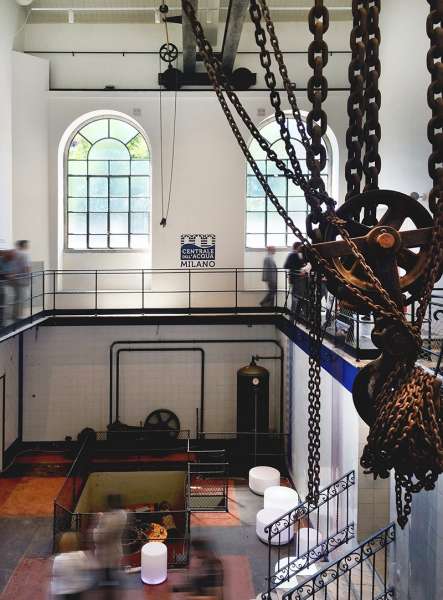 per la nuova centrale dell'acqua milano di via cenisio, fud e degw, brand del gruppo lombardini22, sviluppano per il nuovo spazio brand idea, concept design, layout, interior e physical branding. un luogo esperienziale, multifunzionale, aperto alla cittadinanza e agli studenti, dove concentrare una serie di azioni diversificate e interdisciplinari per far conoscere l'acqua pubblica
https://www.facebook.com/CentraleAcquaMilano/
---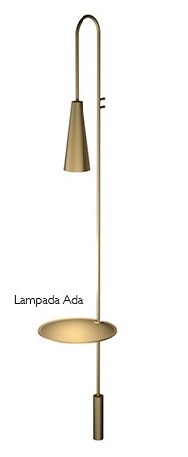 in piazza liberty a milano apre apple, il primo flagship store italiano. una scalinata da anfiteatro romano conduce verso una fontana verticale di vetro alta 8 metri a cascata. potrà fungere di sera di grande schermo di proiezione. un progetto dello studio londinese foster & partners (fonte futurix)
https://www.fosterandpartners.com/
---
interni/interiors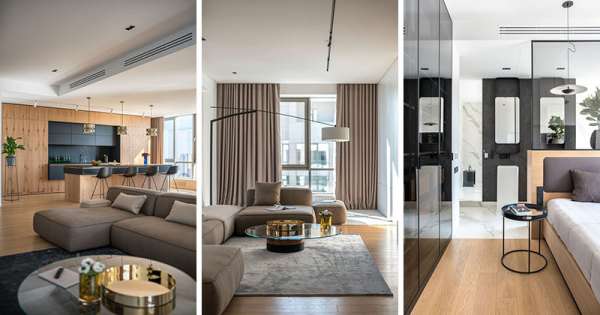 zooi interior studio have designed a large and open apartment in kiev
---
installazioni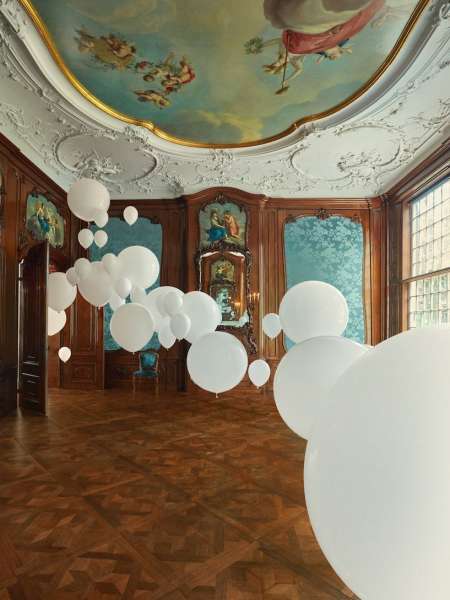 creative agency xsaga reveals a series of photos that invite the audience to step into the wonderful world of dutch historical buildings. to celebrate the 100th anniversary of hendrick de keyser association, a firm specialized in restoration and preservation of the architectural icons, the company has decorated the spaces with white balloons
---
events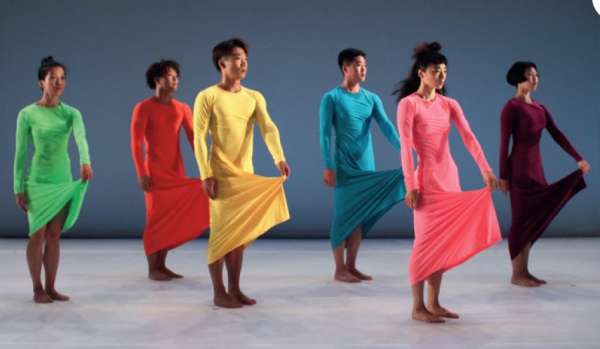 festival oriente occidente di rovereto (31/08 al 08/09)
http://www.orienteoccidente.it
---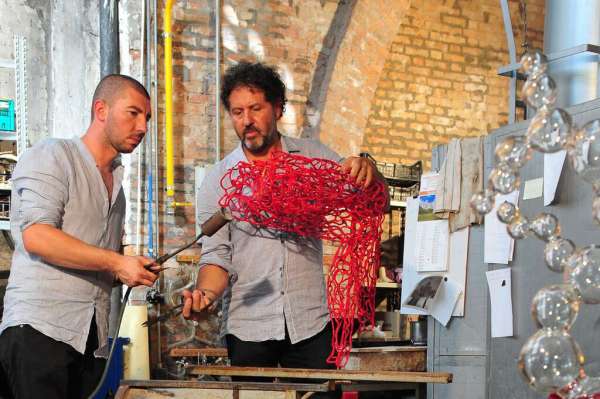 in occasione della venice glass week, il festival internazionale dedicato all'arte vetraria in programma dal 9 al 16 settembre a venezia e a murano, il brand orovetro murano – insieme ai glass artist mauro bonaventura e simone crestani – svela l'anima del vetro plasmata nell'incontro con il fuoco in una serata evento, nel cuore di una delle più antiche fornaci dell'isola
---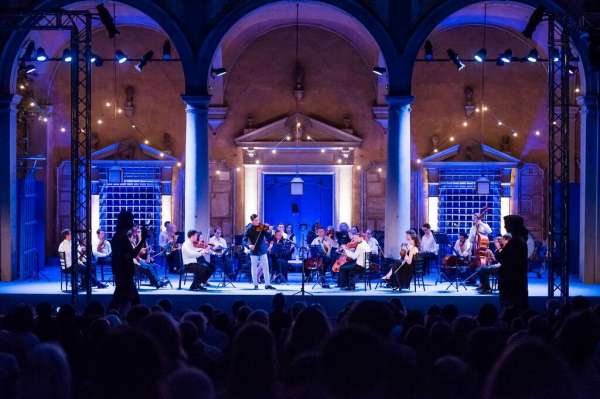 the new generation festival (firenze, giardino di palazzo corsini 29 agosto – 1° settembre). il festival, giunto alla seconda edizione, organizzato e voluto da tre giovani artisti inglesi, è nato con l'obiettivo di abbattere le barriere tra generi musicali e generazioni
http://www.newgenerationfestival.org
---
hotels, restaurants and bars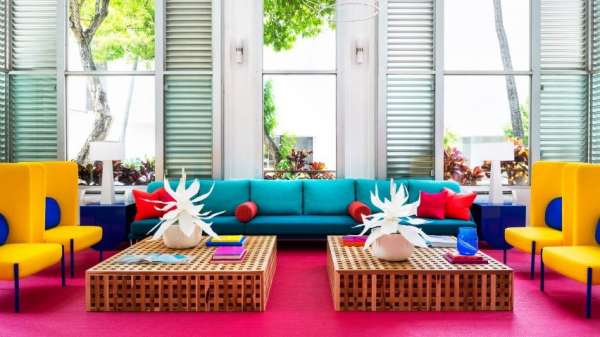 us design studio bhdm was not shy with colour when renovating this hotel in hawaii, where bold shades that echo the island chain's tropical flora and fauna were chosen to entice "the millennial-minded traveler"
---
sacher eck mezzazin, hotel sacher, vienna
https://shop.sacher.com/en/sacher-eck-2
---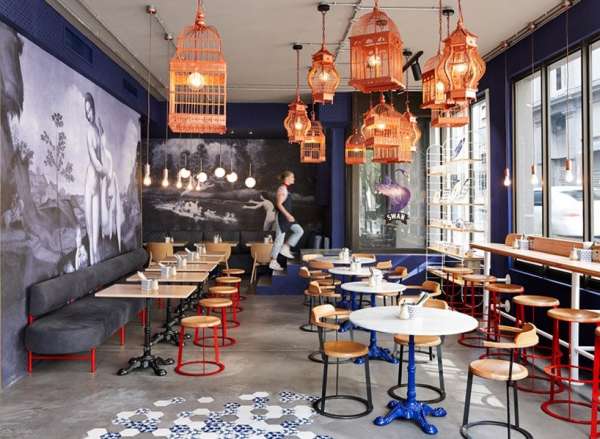 haldane martin's swan cafe, a contemporary take on a traditional parisian creperie. inspired by the graceful and mysterious creature mentioned in the title, the interior features the color palette of the french flag and processed paintings of leonardo da vinci.
---
design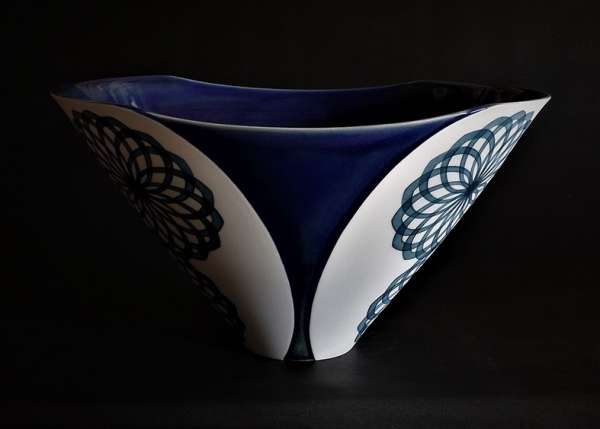 kok ohara vase
http://www.csabbatucci.com/portfolio/rossini-art-design-hub/
---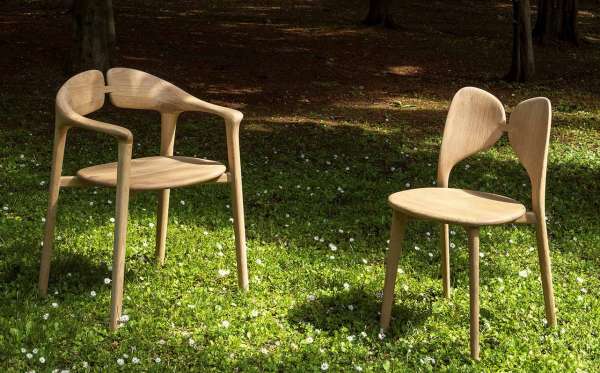 una collezione di vasi voluttuosi, con linee organiche e finiture gloriose by constance guisset
http://www.constanceguisset.com/fr/creations/Design/Objets/fusca
---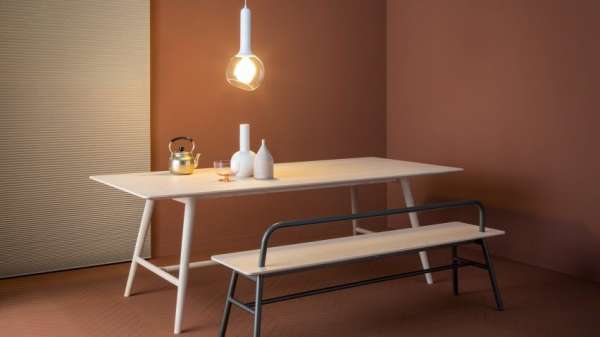 milan-based studio metrica has created a collection of italian-made furniture for australian design brand, sp01 that it said "captures the spirit of the australian lifestyle".
https://metrica-milano.com/it/, https://www.sp01design.com/
---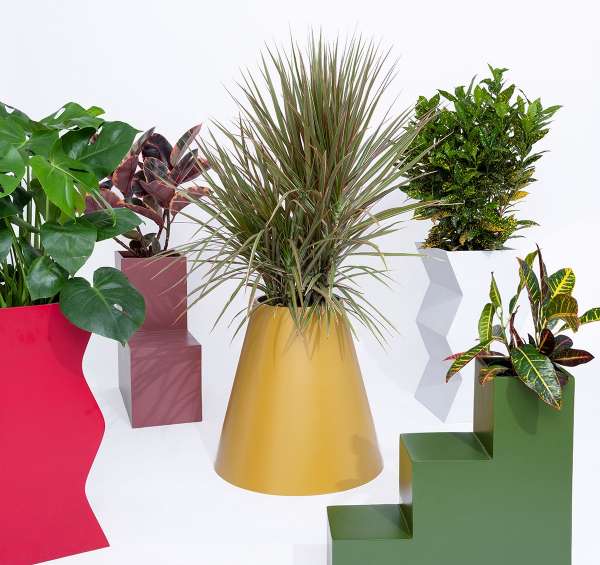 pieces home, the ado shop in brooklyn
---
luci/lumières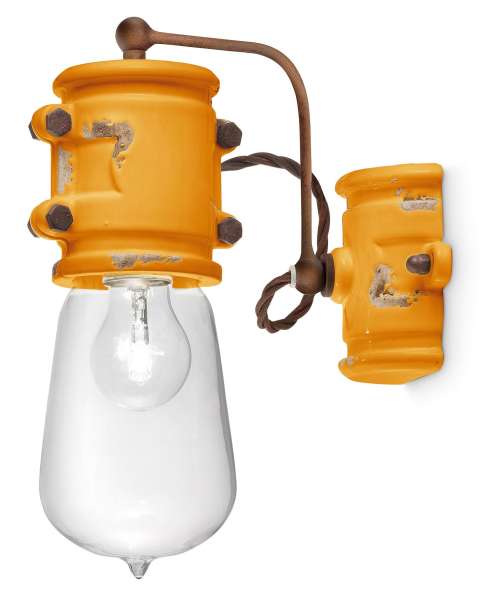 color giallo sole: le lampade ferroluce handmade light per scaldare gli ambienti in autunno
: http://retro-it.ferroluce.it/
---
lantern, la lampada a led portatile di fabio novembre per kartell
kartell.com
---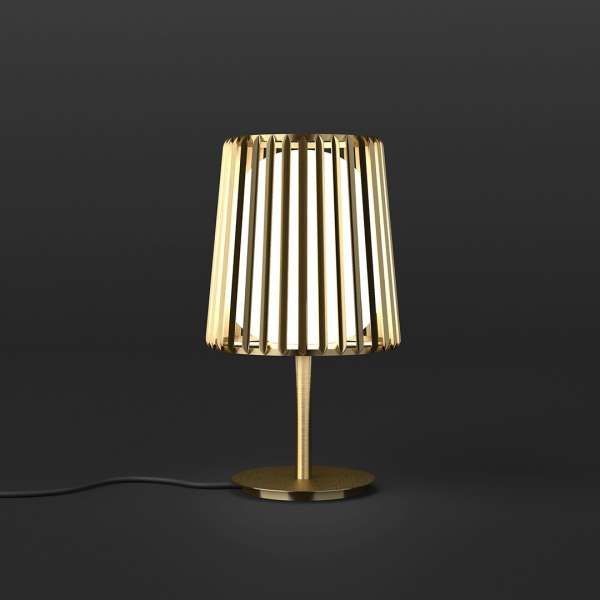 newled design for plumen
---
mostre/exhibitions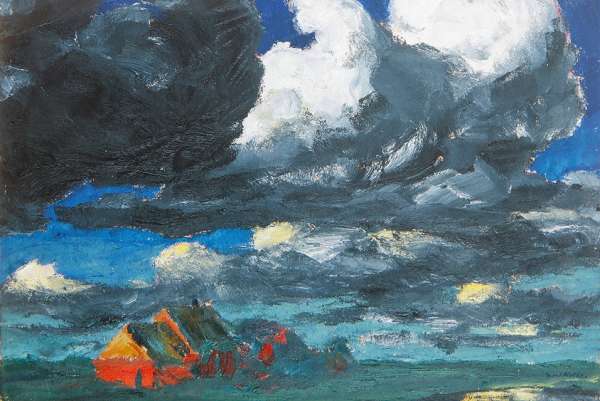 emil nolde, landscape (north friesland), at the scottish national gallery of modern art in edinburgh.
https://www.nationalgalleries.org/visit/scottish-national-gallery-modern-art?gclid=EAIaIQobChMIxqec9IrM3AIVBlXTCh20AA0BEAAYASAAEgKal_D_BwE
---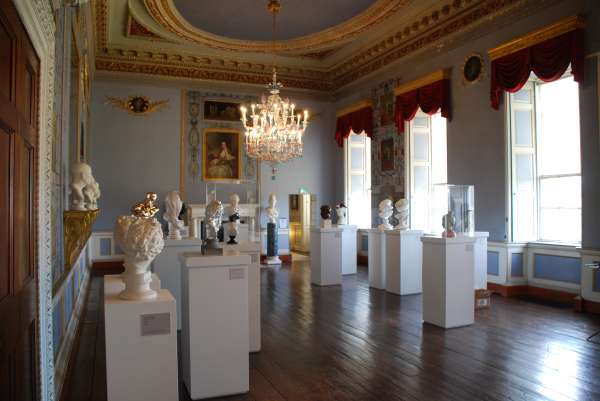 on a pedestal. celebrating the contemporary portrait bust in the 21st century. castletown house until 1st september 2018, dublin castle 8th September–4th november 2018. curated by mary heffernan, hélène bremer, nuala goodman. busti raffiguranti figure illustri come divinità, eroi, imperatori e filosofi, sono apparsi nell'arte occidentale fin dai tempi classici greci e romani. tra gli artisti invitati ci sono alcuni esponenti della scultura italiana tra i quali alessandro mendini, mimmo paladino, giulio paolini, francesco vezzoli, barnaba fornasetti, livio scarpella, marco chiurato e bruno walpoth
http://thegloss.ie/artistic-license-on-a-pedestal-at-castletown-house-celebrates-the-portrait-bust-in-the-21st-century/
---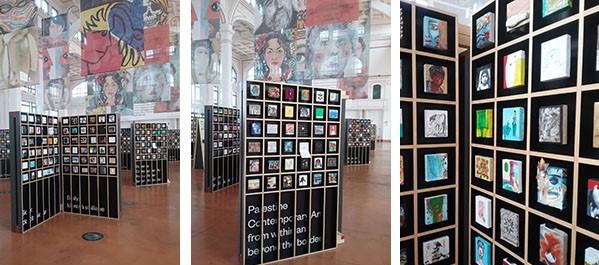 "join the dots/unire le distanze"è un'esposizione di 40 collezioni: è un invito a unire i puntini, percorrendo il filo rosso che unisce le 40 raccolte in mostra. trieste, da sempre centro di scambi di idee e commercio, è il punto di partenza per un itinerario di terra e di mare, che porta dalle coste del mare del nord alla leggendaria baghdad, dall'assolato marocco alle steppe danubiane, dalle spiagge baltiche al deserto del negev. Il tutto, grazie al caleidoscopio di immagini offerto dalle opere di oltre 6300 artisti. al salone degli incanti, ex peschiera, trieste, fino al 2 settembre 2018
http://salonedeglincanti.comune.trieste.it/
http://www.discover-trieste.it/Trieste-Now/Join-the-Dots-Imago-Mundi
---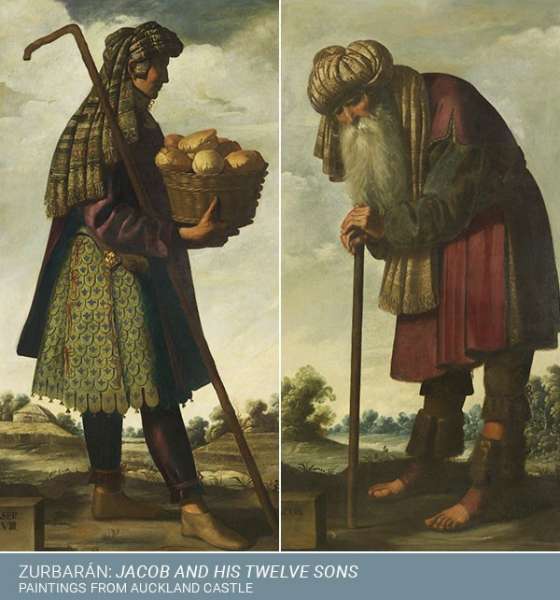 zurbarán's series, jacob and his twelve sons, israel museum, jeruslem
---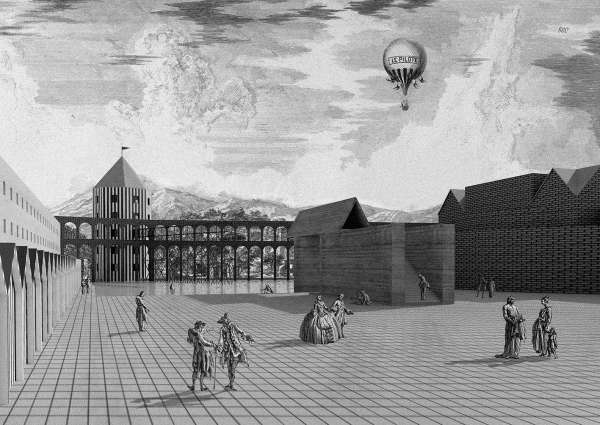 pasquale iaconantonio, architetture di una città interrotta convivono, si fondono creando immagini utopiche ma razionali avvolte da una atmosfera di irrealtà. rota&jorfida | flash* #25 fino al 30 agosto 2018
rotajorfida.com
---

tom scutt and gibson thornley have designed the 'frida kahlo: making her self up' exhibition at the v&a which showcases a series of self-portraits alongside kahlo's costumes, medical corsets, jewellery, accessories, photographs and letters. the exhibition has been curated and designed to reflect her compelling and very personal life story and includes the artist's possessions from the blue house on the outskirts of mexico city, which have never before been exhibited outside of her home country
---

for the costume institute's spring 2018 show, new york's metropolitan museum of art presents an exhibition that focuses on fashion and its relationship with catholicism. 'heavenly bodies: fashion and the catholic imagination' is on view at both the m et fifth avenue — in the medieval galleries, mary and michael jaharis galleries for byzantine art, part of the robert lehman wing, and the anna wintour costume center — and uptown at the MET cloisters. the exhibition, which has been designed by diller scofidio renfro (DS R), runs through october 8, 2018
---

from left
giovanna fra, red and blue note, reggia di caserta, fino al 15 settembre
http://www.tempustime.com, http://www.avangartsnc.it
nusra latif qureshi. arte contemoranea del pakistan, museo diocesano carlo maria martini, milano, fino al 25 novembre
https://chiostrisanteustorgio.it/, https://italianfriends-tcf.org/
anish kapoor. works, thoughts, experiments, fundacao de serralves, porto, portugal
---
musei/museums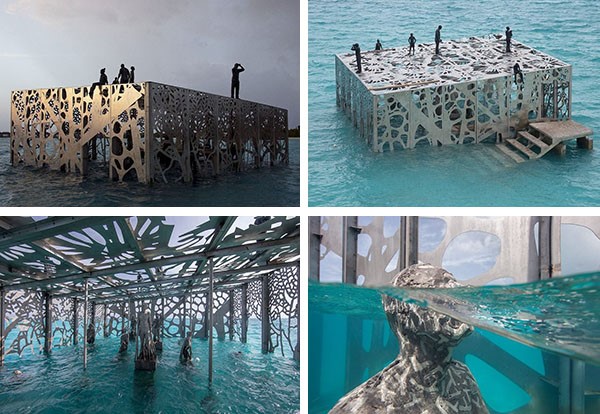 environmentalist and artist jason decaires taylor has officially completed the installation phase of his latest underwater art museum – the coralarium. the project is the sirru fen fushi island in the maldives, the island's first coral regeneration project and comprises a stainless steel semi-submerged tidal gallery space that exhibits a series of sculptural artworks on the skyline, inter-tidal waterline and seabed
https://www.underwatersculpture.com/
---
etc.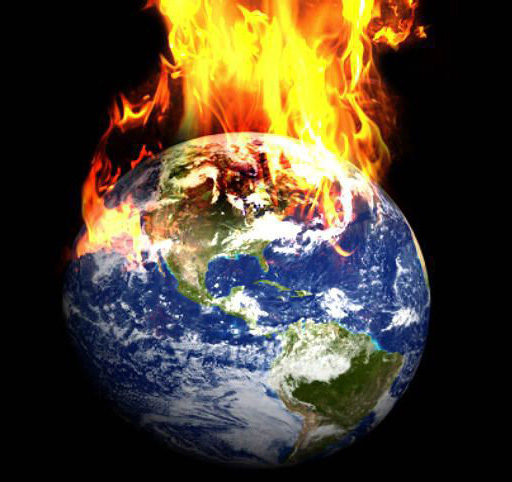 carnet de notes by paolo rinaldi
online weekly magazine 06/08/2018
(travel, viaggi, architettura, interni, design, hotels, ristoranti, bar, luce, arte, mostre, foto, fashion, installazioni, musei, teatro)
carnet de notes 449 has been sent to/
è stato inviato a 15012 recipients/indirizzi
and posted to social networks:
facebook, twitter, linkedin and viadeo