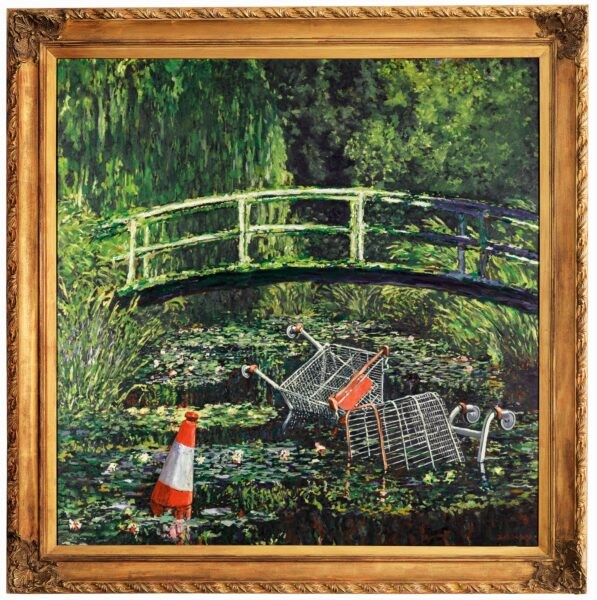 La vendita di "Show me the Monet" di Banksy con una stima di 3-5 milioni di sterline sarà il momento clou della terza asta in live streaming di Sotheby's intitolata "Modernités / Contemporary", che riunisce due vendite di arte moderna e contemporanea in sequenza a Parigi e Londra
---
carnet de notes 549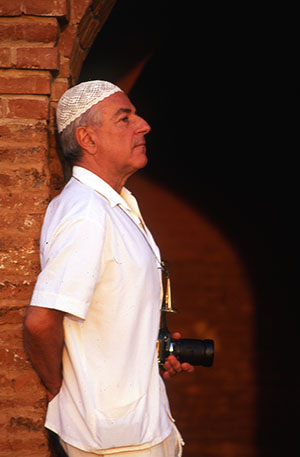 carnet de notes by paolo rinaldi, rinaldi.paolo@fastwebnet.it,
0039.3495087344, @paolorinaldi, https://www.facebook.com/paolrin
---
voyages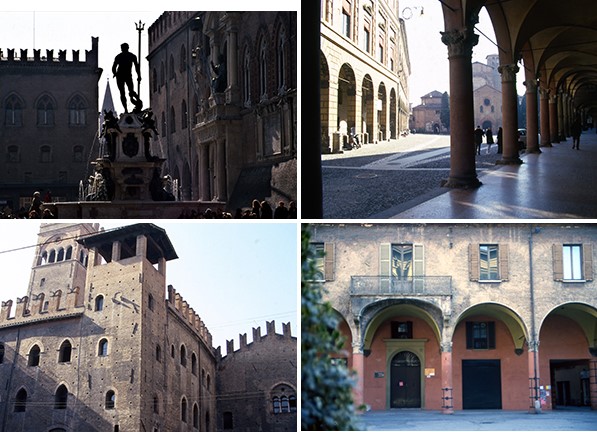 Bologna
https://www.bolognawelcome.com/it
---
architecture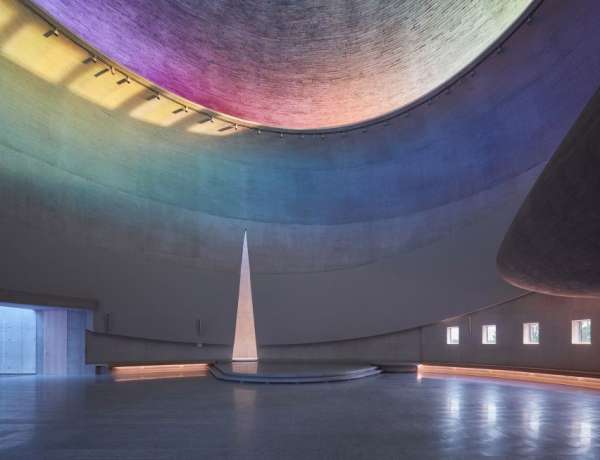 Czech Republic studio Atelier Stepan has built a circular church in a housing estate in Brno that is topped with a panoramic, rainbow-hued window. Dedicated to nurse Maria Restituta Kafka, who was born around 600 metres from where the building now stands, the Church of Beatified Restituta completes the Brno-Lesna housing estate that was designed by Czech architects Frantisek Zounek and Viktor Rudis in the 1960s
---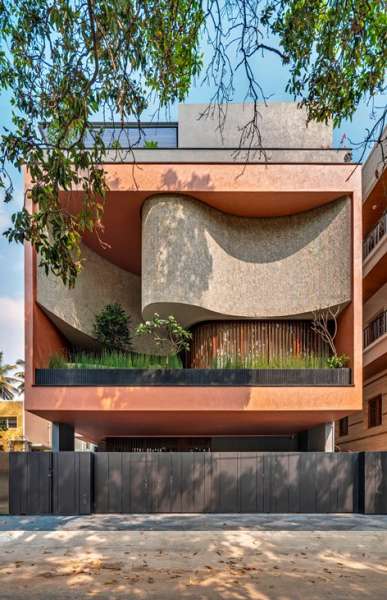 Badari Residence, Bangalore, India, project Cadence Architects, ph Shamanth Patil
The Badari residence is a house designed on a typical tight knit urban plot measuring 2400sft. The client requirement was further distinguished into two kinds of spaces. Spaces that needed to be personal and intimate verses spaces that needed to be congregational in nature which encouraged interaction among family and friends. The building's exterior and interiors was conceptualized as an assemblage of a series of episodes that seek 'delight' through architectural effects
https://www.cadencearchitects.com/
---
interiors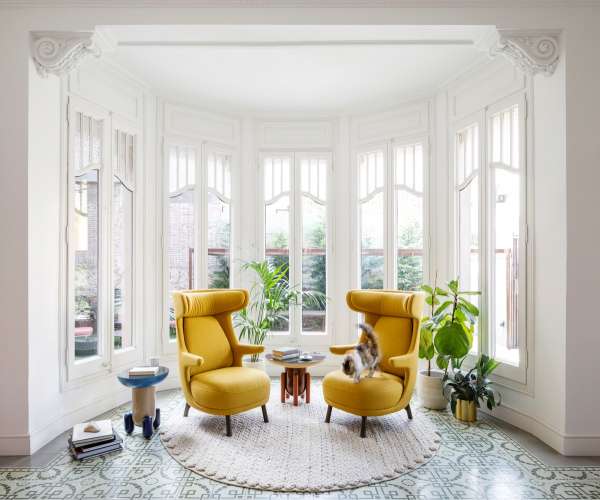 The Explorer table and the Dino armchair, new designs by Jaime Hayon for BD, adapt perfectly to domestic spaces and all sorts of styles. The same can be said of the new finishes for the Showtime chair, now also available with wheels for those working at home. Ph: Nienke Klunder and Marcela Grassi
---
hotels, restaurants and bars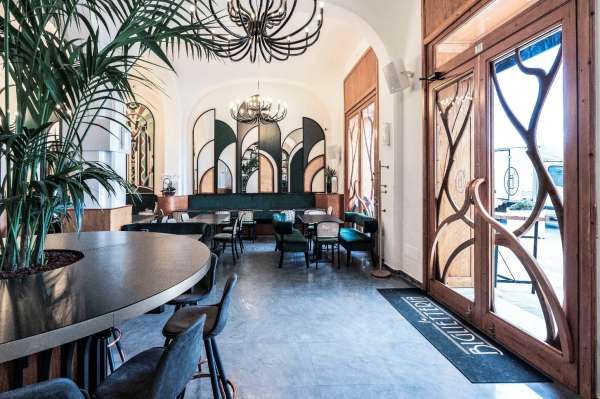 Newly opened inside the old ticket office and foyer of the historic Kursaal Theater on the Bari (Apulia) seafront, La Biglietteria is a 160 square meter restaurant and American bar where the interior design renovation project by SMALL selected the elegant black metal "Snoob" chandeliers and the "Nox" suspensions in amber glass by Karman
https://www.facebook.com/LaBiglietteriaBari/
---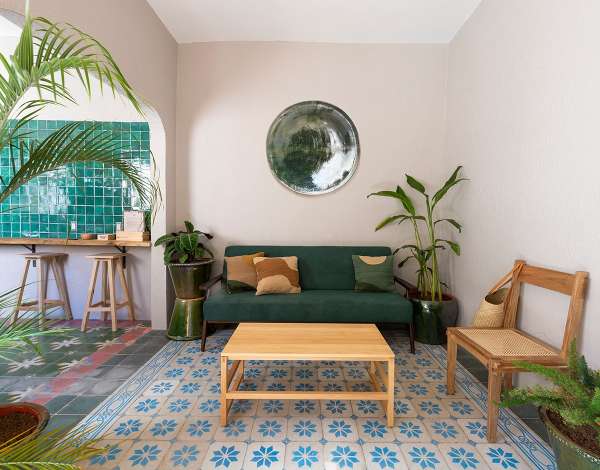 Among the myriad reasons to visit the Mexican state of Oaxaca, the mezcal, the pottery, the cultural diversity, the surfing, are three new design hotels spanning the city to the beach: Grana B&B, Escondido Oaxaca, and Monte Uzulu
---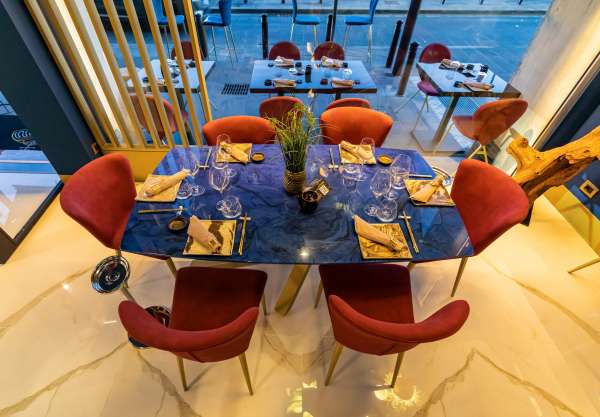 Per gli interni di Urubamba – ristorante fusion di tendenza nel cuore del quartiere Chiaia di Napoli – l'architetto Mario Sorrentino firma un progetto di grande riconoscibilità con arredi Riflessi custom-made
https://www.linkedin.com/in/mario-sorrentino-b851ab81/?originalSubdomain=it
---
installazioni
mare mosso by oki izumi at biennale lightart mantova, nella casa del mantegna
https://www.okiizumi.com/it/homepage-v8-italiano/
---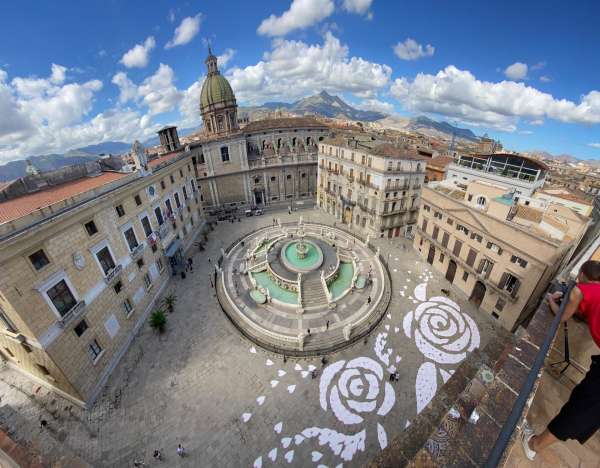 Dopo aver "vestito" piazza Duomo a Milano con un enorme cuore, Angelo Cruciani ha deciso di offrire il suo omaggio alla Santa di Palermo, Santa Rosalia: un'installazione urbana, rose enormi composte da
duemila cuori di carta, che hanno preso vita sul Piano della Cattedrale
https://www.angelocruciani.com/
---
design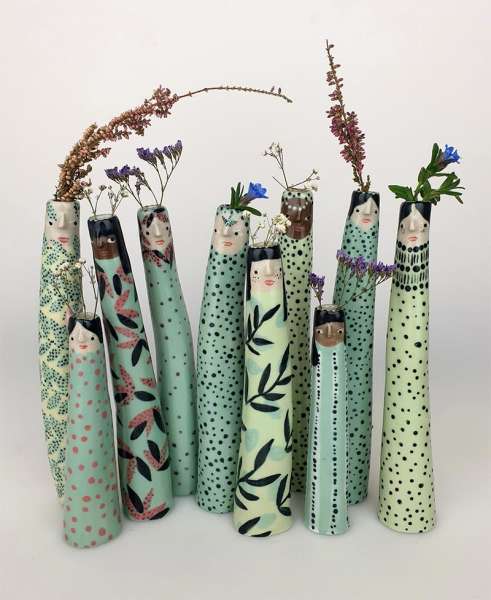 Sandra Apperloo infuses her love for pastels and tiny freckles into a playful crew of characters. Shaped to hold a single flower stem, the anthropomorphized vases display a range of emotions and together, form a series humorously named Weirdo Bud Vases
https://www.artisticmoods.com/about/
---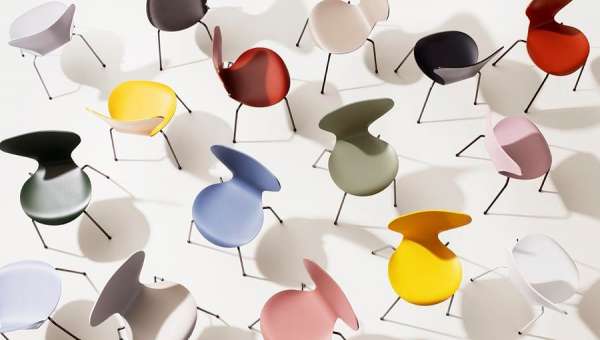 16 new colours for Arne Jacobsen seating by Carla Sozzani
https://fritzhansen.com/en/designers/arne-jacobsen
http://fondazionesozzani.org/it
---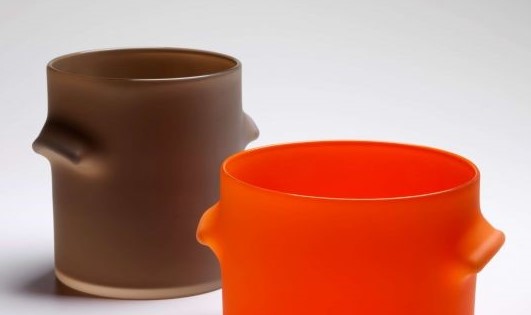 A Venezia, il vetro contemporaneo muranese ha incontrato la creatività australiana e il design dei maestri del Novecento. A testimonianza di come la "nouvelle vague" del vetro e il rinnovato interesse verso questa antica arte non siano fenomeni circoscritti alla Laguna
https://www.theveniceglassweek.com/it/
---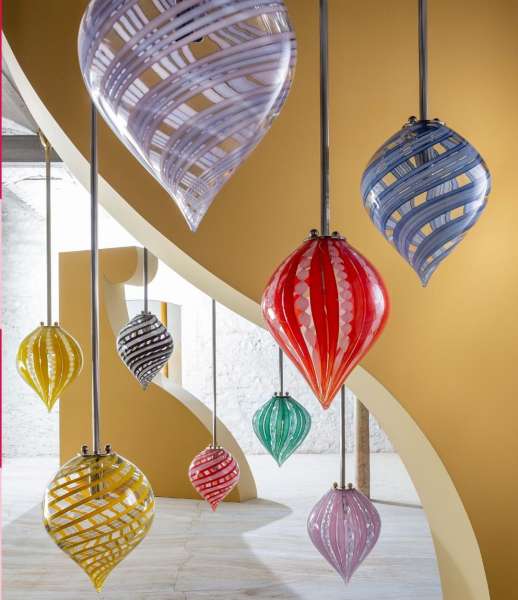 CIRCUS by Lanzavecchia Wai allows you to imagine a magically whimsical experience on your dining table, living surfaces and console tops; the unseen trajectory of a graceful launching trapeze, the tooting of the agile elephant whilst balancing on its ball, a playful monkey performing its antics, all protagonists from a turn-of-the 20th century circus troupe.
http://www.secondome.biz, https://www.lanzavecchia-wai.com/
---
La collezione dell'azienda si arricchisce di elementi con forme che richiamano le foglie, strutture che ricordano intrecci floreali e decorazioni che prendono ispirazione dalla natura
---
fashion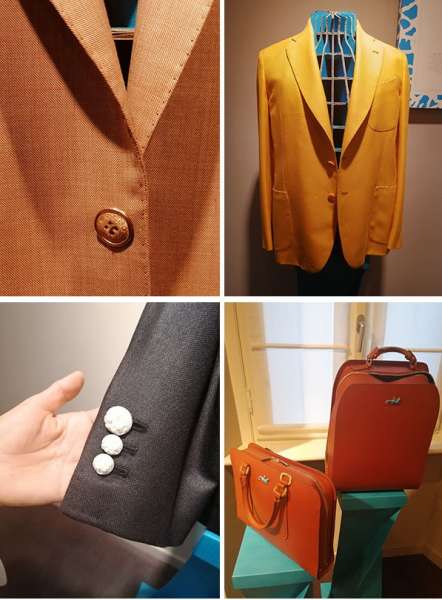 sartoria pia lauri, capri
---
lumières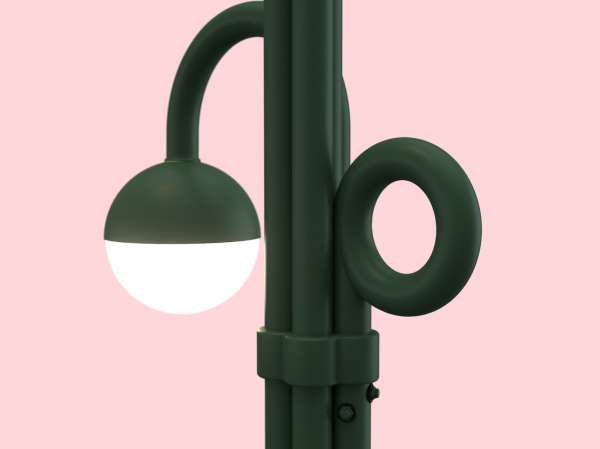 Design studio Project Room has been announced as the winner of the competition to design and create a new standard streetlight for Los Angeles. Initiated by the City of L.A. and led by the Mayor's Office with the Bureau of Street Lighting, the competition asked designers to create a lighting system that would incorporate new technology, include space for text on each pole, and provide shade to help ease the impacts of the climate crisis
https://www.iconeye.com/design/news/project-room-new-streetlight-los-angeles
---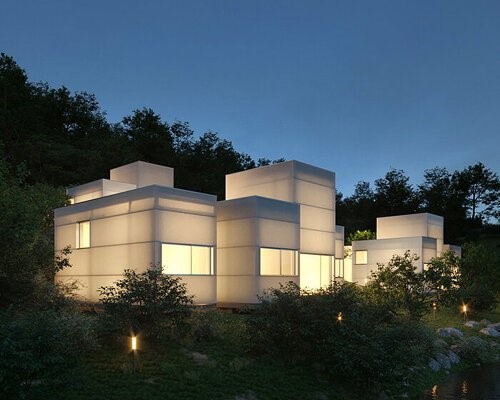 Tijs Gilde's Lamina Light features a variety of luminous elements that form a narrative through his unique fascination with pattern and colour
https://www.transnaturallabel.com/blogs/blogs/
---
eventi
La città di Scicli ospita la rassegna di arte contemporanea Ex Machina, a cura di Site Specific e della galleria aA29 Project Room, con la direzione artistica di Rosa Cascone e Lara Gaeta
http://www.sitespecific.it, http://www.aa29.it
---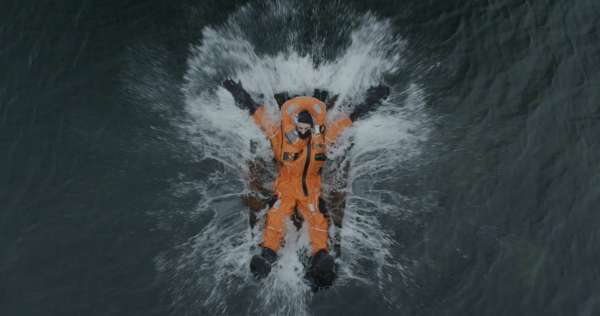 Video Sound Art: il festival che celebra la contaminazione di arti e discipline – arti visive, video e film making, musica e performance – in luoghi non convenzionali, sostenendo le nuove produzioni di giovani artisti, festeggia il traguardo dei dieci anni. Finora le sedi delle trascorse edizioni sono state le più disparate. Per la decima edizione sono state scelte due storiche piscine milanesi, la Piscina Romano e la Piscina Cozzi
---
mostre/exhibitions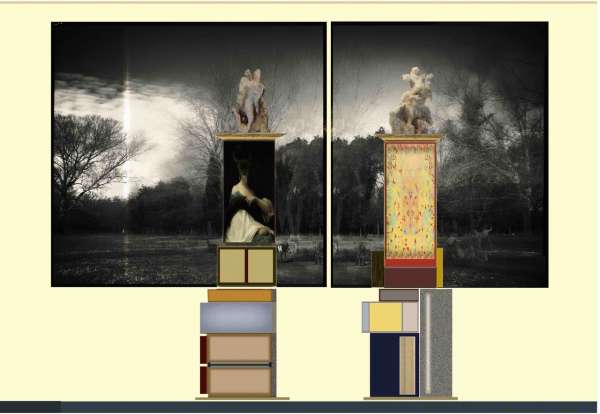 Totem & Tabù ovvero Il Mondo Capovolto – curata da Patrizia Catalano e Maurizio Barberis – nella sede della casa d'asta Wannenes a Milano, propone una serie di pezzi unici di art design – oggetti o installazioni – che reinterpretano la relazione tra le figure totemiche e i tabù estetici nel mondo contemporaneo (nella foto, hoperaperta, maurizio barberis)
https://ioarch.it/totem-e-tabu-pezzi-unici-di-artisti-architetti-e-designer-in-mostra-a-milano/
---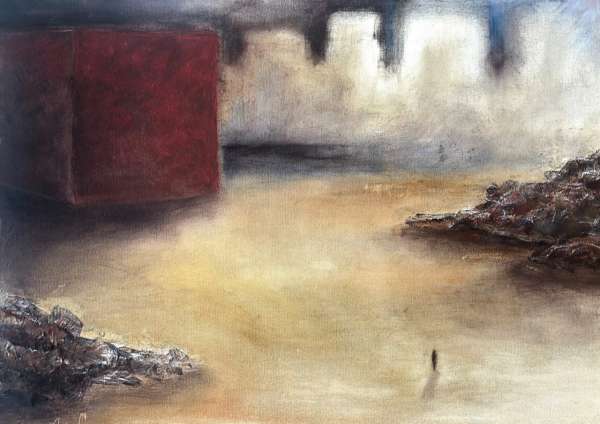 Antonia Jannone Disegni di Architettura riprende la tradizione di ospitare giovani artisti alla loro prima esperienza espositiva, alla riapertura delle scuole. Per l'occasione, la galleria presenta il lavoro di Olmo Gasperini, studente dell'Accademia di Belle Arti di Brera, che racconta la città attraverso oli, pastelli, collage, su tela e su carta
https://www.antoniajannone.it/, olmogasperini1997@gmail.com
---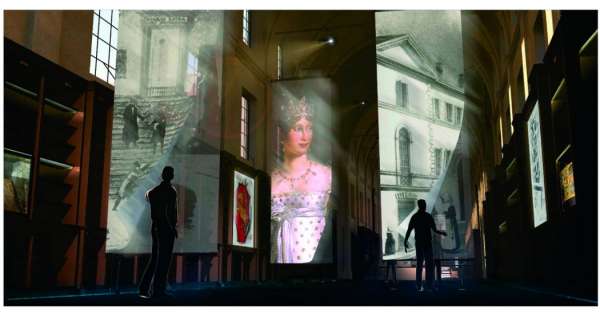 Hospitale – Il futuro della memoria, la più grande installazione di Parma 2020 21 rimane aperta fino all'8 dicembre. Pensata appositamente per la Crociera dell'Ospedale Vecchio, oggetto di un importante intervento di rigenerazione urbana insieme all'intero Complesso Monumentale, che darà vita a un museo multimediale permanente dedicato alla memoria della città. Prodotta dal Comune di Parma, progettata e realizzata da Studio Azzurro, Hospitale è una video-narrazione, articolata in più parti, che racconta la storia dell'Ospedale vecchio – attraverso la presenza virtuale degli attori
https://parma2020.it/it/, https://www.studioazzurro.com/
---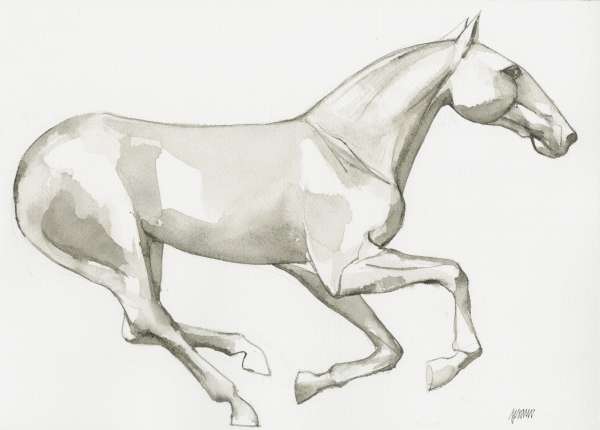 il gioco del cavallo, ai magazzini del sale di siena, la personale di tano pisano. attraverso diverse forme d'espressione artistica, nella mostra ai Magazzini del Sale, Tano Pisano vuole onorare il cavallo e Siena
https://www.facebook.com/pages/category/Art-Gallery/Magazzini-del-Sale-1395445984037390/
---
colore e forma di Piero Figura. Nella serie lanzarote si avvicina alla natura, avvolgendo figure che ricordano cactus con drappeggi colorati, quasi a nascondere la loro vera natura e trasportandoci a nuove visioni di lettura, at Isorropia Homegallery
https://www.facebook.com/comecavoli.amerenda
http://www.isorropiahomegallery.com
---

paola navone e elena salmistraro
nelle mani delle donne, un progetto dedicato alla creatività femminile tra arte, design, architettura e artigianato, composta da due mostre complementari: "I Fiori della Materia" a cura di Gisella Borioli e Narcisi Fragili" a cura di Sabino Maria Frassà, at MyOwnGallery, Superstudio Più
http://www.superstudiogroup.com/i/myow/myowngallery-artbox.html
---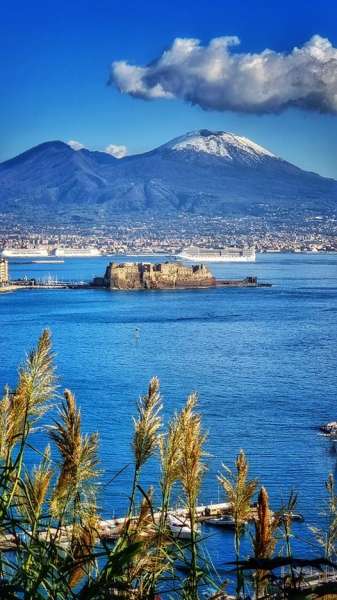 Gallerie d'Italia, Palazzo Zevallos Stigliano, sede museale di Intesa Sanpaolo a Napoli, la mostra Napoli Liberty. N'aria 'e primmavera, a cura di Luisa Martorelli e Fernando Mazzocca, con l'allestimento di Lucia Anna Iovieno. Con più di settanta opere, tra dipinti, sculture, gioielli e manifatture varie, la mostra mette in luce la diffusione dello stile modernista e i caratteri originali dell'arte a Napoli nel periodo che va dal 1889 al 1915
https://www.gallerieditalia.com/it/napoli/
---
showrooms and shops
papelote is a Czech stationery store that creates original products. The best-sellers products are diaries and notebooks
---
il nuovo showroom di Novacolor a Dongguan (Cina) presso lo spazio YISEN, firmato dal designer cinese Huson, dello studio One-Design Office, in collaborazione con lo studio AD Architecture, diretto dal designer Xie Peihe. La finitura impiegata è Wall2floor, il sistema multistrato di Novacolor
---
books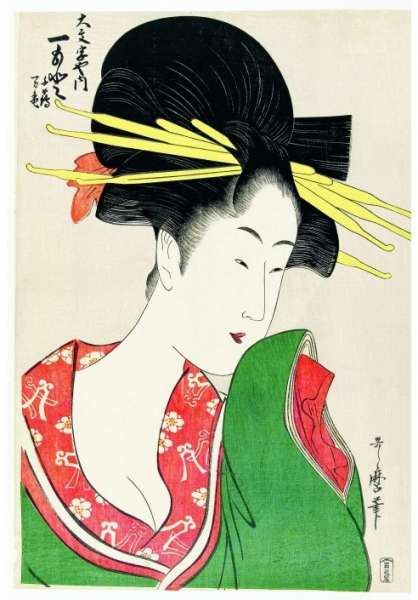 un volume celebra la figura della geisha con le stampe dei grandi maestri dell'arte giapponese, da Utamaro e Eizan. Il volume (Ippocampo Edizioni) si apre a leporello dispiegando in un unico lunghissimo foglio ripiegato 88 opere dei più grandi maestri: Utamaro, Hokusai, Eizan, e altri ancora. Queste stampe hanno "immortalato" volti, gesti e bellezza femminile in tutte le sue incarnazioni: cortigiane che oziano, fanciulle che si pettinano, madri con i loro figli, poetesse che contemplano la fioritura dei ciliegi… Colori delicati, kimono esuberanti, acconciature e ricchi ornamenti rivelano il virtuosismo e la raffinatezza di questi artisti senza tempo
https://www.ippocampoedizioni.it/
---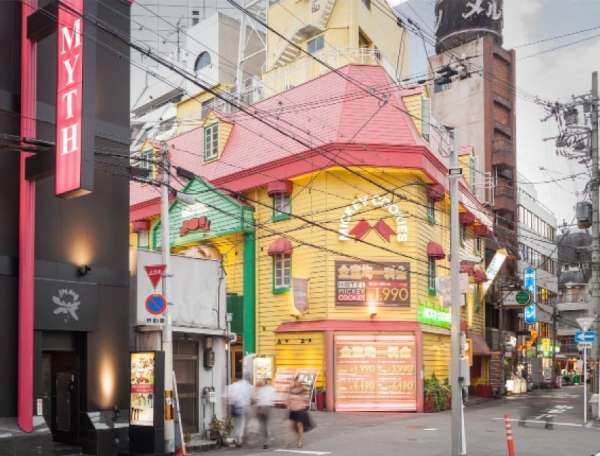 Peter Bialobrzeski, Osaka Diary
Peter Bialobrzeski turns his gaze on the city of Osaka, the traditional economic hub of Japan, and one of the largest metropolitan areas in the world with more than 20 million inhabitants. Capturing its wide boulevards and hidden back-alleys, Bialobrzeski's images reveal a city in constant flux.
---
etc.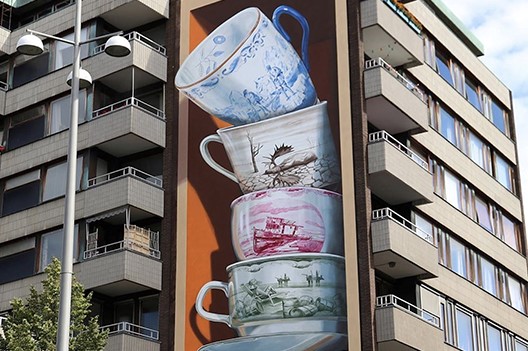 "Shattering", le fragili tazze di tè di Leon Keer
"Shattering" è l'ultima opera dello street artist Leon Keer, un enorme murale composto da quattro tazze da tè in porcellana che sembrano sul punto di cadere
---
carnet de notes by paolo rinaldi
online weekly magazine 28/09/2020
(travel, viaggi, architettura, interni, design, hotels, ristoranti, bar, luce, arte, mostre, foto, fashion, installazioni, musei, teatro)
carnet de notes 549 has been sent to/
è stato inviato a 18125 recipients/indirizzi
and posted to social networks:
facebook, twitter, linkedin and viadeo