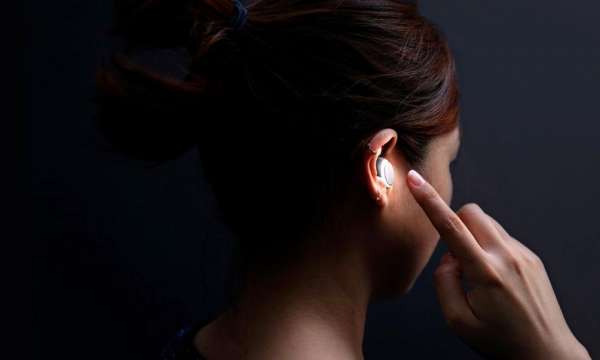 per capire cosa vi dice il tassista a parigi, o il cameriere in un ristorante di mosca, ecco i rivoluzionari auricolari wireless clik, in grado di tradurre ben 37 lingue in tempo reale. ideati dalla britannica mymanu, vantano un audio cristallino hd, e sincronizzati con lo smartphone, vi notificheranno gli sms e le chiamate in arrivo, direttamente negli auricolari (fonte futurix)
---
carnet de notes 408
by paolo rinaldi, rinaldi.paolo@fastwebnet.it, 0039.3483577940
filicudi, giugno 2017, ph carmine gulli
---
voyages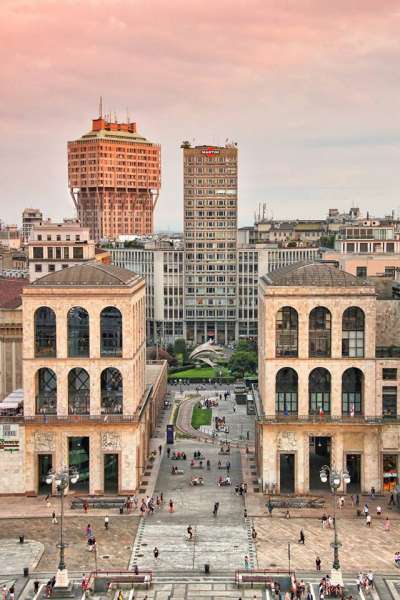 milano, citylife, torre generali by zaha hadid
http://www.turismo.milano.it/wps/portal/tur/en
---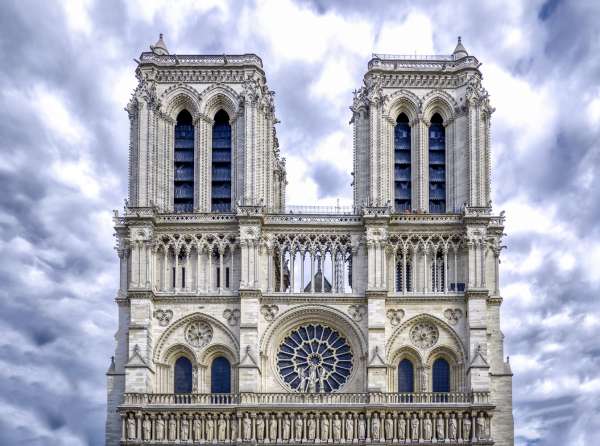 paris, notre dame de paris cathedral
http://www.rendezvousfrance.com,
http://www.notredamecathedralparis.com/history
---
architecture
left, los angeles renzo piano designed academy museum to open in 2019. the complex comprises two distinct buildings that form the institution's 300,000-square-foot campus: the saban building, and a soaring spherical addition
right, coop himmelb(l)au completes the paneum– wunderkammer des brotes (asten, austria, 2014-2017), customer information center and event forum with adjoining contemporary wunderkammer – the first wooden building in free form. it celebrates bread and brings its history to life through the exhibition of 1200 objects from 9000 years
http://www.coop-himmelblau.at/architecture/projects/wunderkammer-des-brotes/
---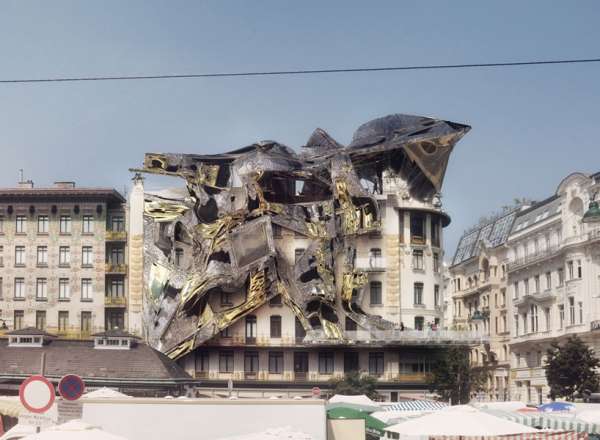 morphtopia reimagines classical viennese wagner facade in lwz 38 project the project reinterprets the original ornament using a new contemporary language applied almost as a tattoo on the roof and south facade surfaces
---
installazioni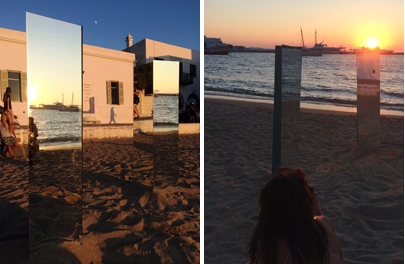 mirror, mirror. the installation by constantine bouras was part of the mykonos art biennale 2017, themed trans allegoria, held at the school of fine arts and other locations around the island
https://www.linkedin.com/in/constantine-bouras-66aa6415/
---
interiors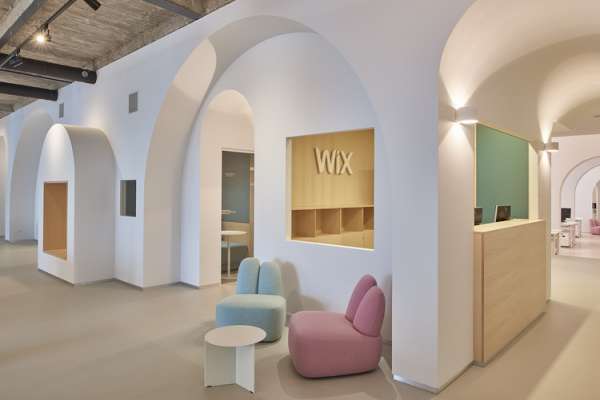 wix.xom third office in vilnius, lithuania, was inspired by vilnius old town heritage, where arches, structural elements of the period, formed a special townscape with a distinct ambience. architects inblum, ph darius petrulaitis
http://inblum.com/en/projects/
---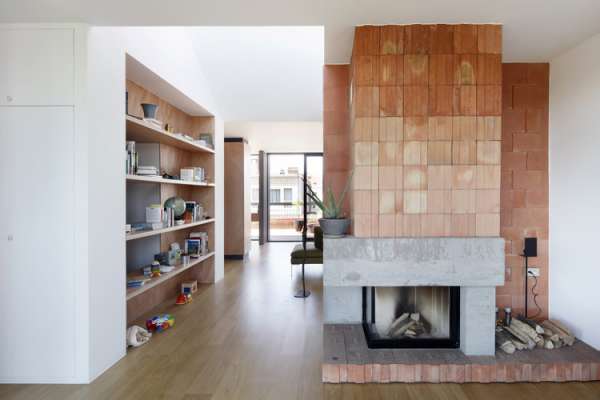 lincoln is a 140 sqm roof extension of an apartment in an urbanized area of brussels. the new roof hosts the living area of the apartment and offers two outdoor spaces. The existing floor was transformed into a private bedroom area. architects notan office, ph maxime delvaux
https://www.facebook.com/amir.navon.1
---
hotels/restaurants/bars
in hotel henri in buffalo, guests can stay overnight in former patients' rooms at this late 19th-century building constructed as a mental hospital, which new york studio deborah berke partners has partially restored and redesigned as a hotel. ph chris payne/esto and joe cascio
---

german architecture firm dittel architekten has developed the design concept for stuttgart's latest bar, eduard's. named after the founder of the breuninger department store, this new lifestyle bar is making a bold statement with its striking design
---
design
left, vaso murano by enzo mari for danese
http://www.danesemilano.com/designers/enzo-mari/
center, nude collection, seen at london design fair
right, vase sakura by maarten vrolijk at vessel gallery
---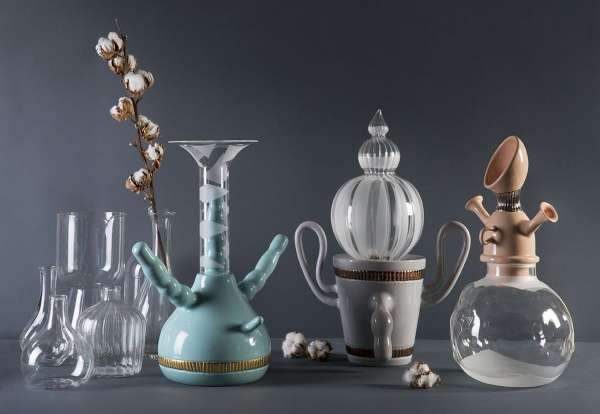 secondome, divina sproporzione, vasonaso by matteo cibic
http://www.secondome.biz/, http://www.matteocibicstudio.com/
---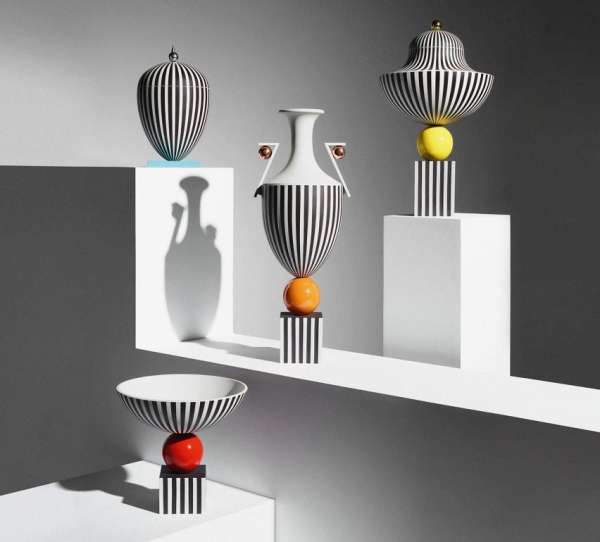 wedgwood recently teamed up with london designer lee broom to reinterpret its jasperware vases
http://www.leebroom.com/news/wedgwood-by-lee-broom/
---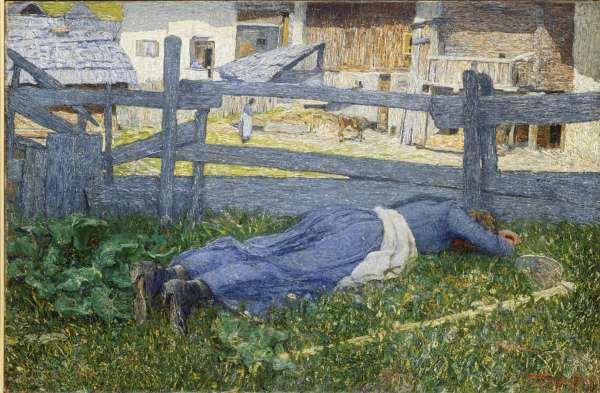 lo tables roma by marie christine dorner for zeus noto
https://www.dorner-design.com/, https://www.zeusnoto.com/
---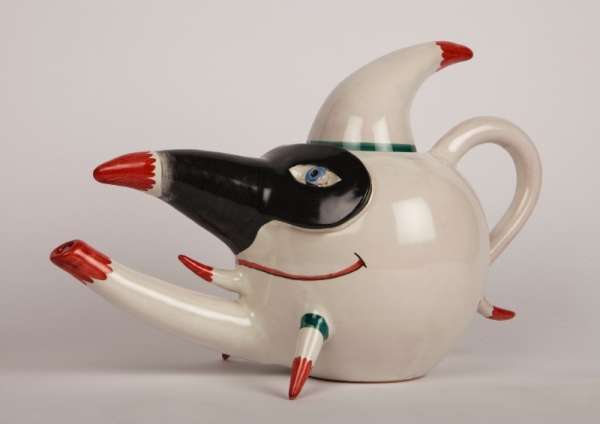 "pulcinella dalle 7 corna scaramantiche" di ugo la pietra, realizzato da francesco raimondi di vietri sul mare, 2016. la mostra "ugo la pietra: 100 ceramiche italiane", è al museo duca di martina, napoli
http://www.polomusealecampania.beniculturali.it/index.php/il-museo
---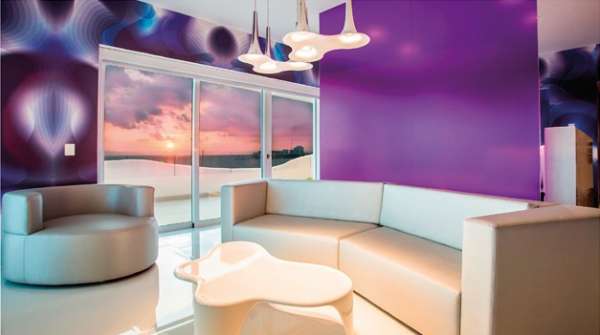 the last temptation by karim rashid
---
showrooms and shops

vitra pop up store zurich
https://www.vitra.com/en-it/home
---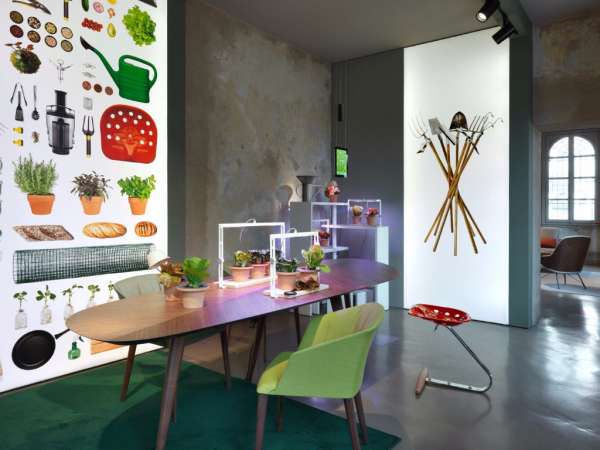 zanotta: stories (urban farmer) by calvi brambilla at caselli daziari di porta garibaldi (piazza xxv aprile, milano)
http://www.calvibrambilla.it/, http://www.zanotta.it/en/
---
museums

spanish architect miguel quismondo has led the design and conversion of a farmer's warehouse into a museum of italian art in cold spring, new york. the 18,000 square foot exhibition space houses 'magazzino italian art,' dedicated to exhibiting post-war and contemporary italian works in the united states
http://www.magazzino.art/, http://olnickspanu.com/team/miguel-quismondo/
---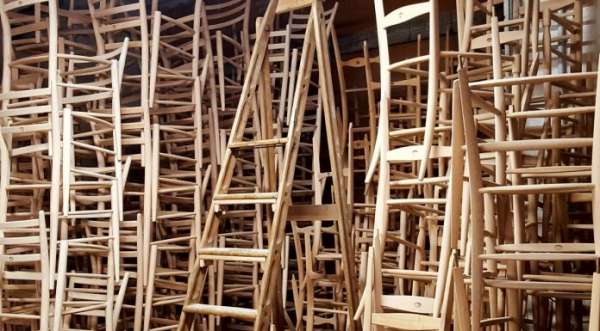 nasce a chiavari un polo museale diffuso per l'arte contemporanea, l'artigianato e il design. l'apertura in liguria nel 2018 del museo anna e guido rocca della sedia leggera sarà il primo tassello di questo spazio diffuso
https://www.ligurianotizie.it/chiavari-un-museo-dedicato-alla-sedia-leggera-chiavarese/2017/07/12/253381/
---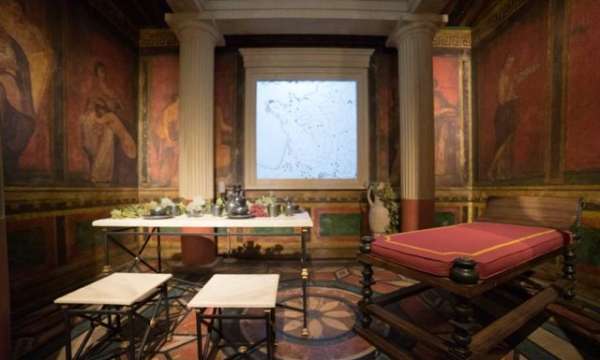 inaugurato presso la tenuta di casone ugolino a castagneto carducci in toscana, il musem, museo sensoriale e multimediale del vino è una struttura che coniuga storia ed enogastronomia, alla scoperta delle tradizioni vinicole ddl passato e delle più prestigiose etichette del territorio
http://www.casoneugolino.com/musem-museo-multimediale-sensoriale-del-vino/
---
art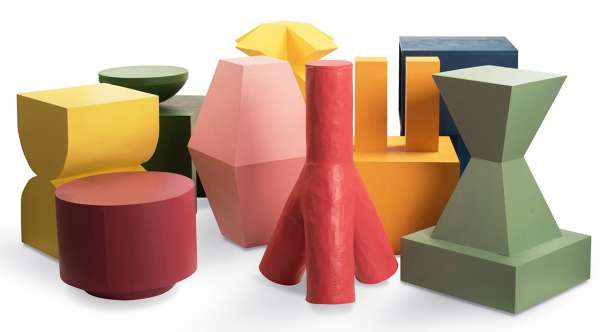 if constantin brancusi had worked with papier-mâché and primary colors rather than bronze and neutrals, you might get a collection like "primitives" — a project initiated by the italian creative agency moncada rangel studio for a model-making course they recently led at the design academy in syracuse, sicily
http://www.francescomoncada.com/
---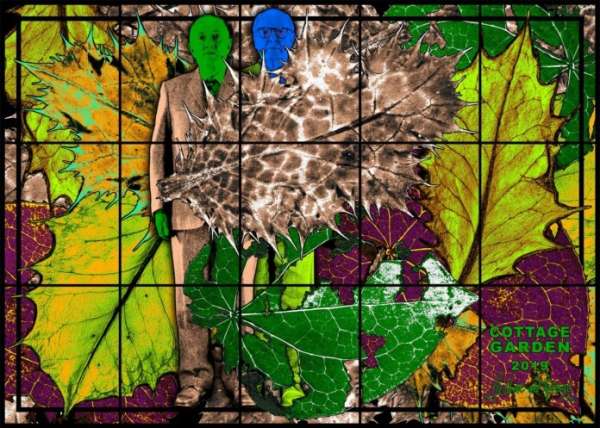 gilbert & george, beardtree, 2016. © gilbert & george. courtesy the artists and lehmann maupin, new york and hong kong. at white cube bedmonsey, london
http://www.gilbertandgeorge.co.uk/
---
mostre/exhibitions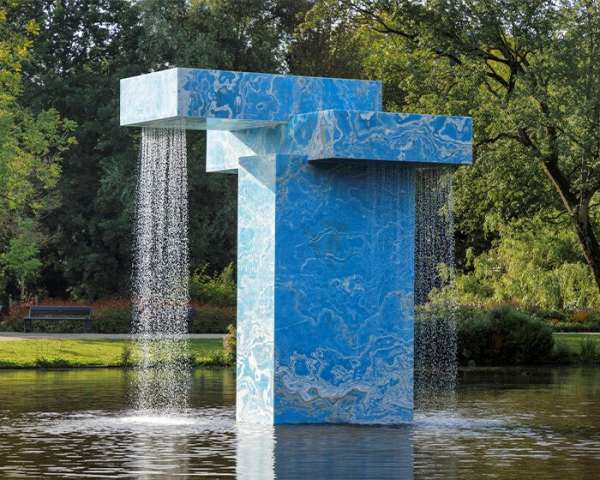 rivoluzioni spaziali. gli ambienti di lucio fontana a milano. hangarbicocca, fino al 25 febbraio 2017. l'hangar milanese fa da cornice ideale agli ambienti spaziali di lucio fontana. emblema delle rivoluzionarie teorie sullo spazio messe a punto dall'artista ormai settant'anni fa
http://www.hangarbicocca.org/en/
---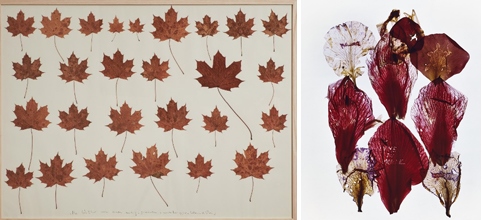 left, herman de vries, "all leaves from one branch", 1975, organic material (dried leaves) on paper. at cortesi gllery, london. ph luke a. walker
http://www.cortesigallery.com/
right, anne & patrick poirier, dystopia. galleria fumagalli presenta la prima personale della coppia di artisti francesi nel suo spazio espositivo di milano
galleriafumagalli.com
---
in
in absentia, solo exhibition by vermibus, open walls gallery, berlin
---
photos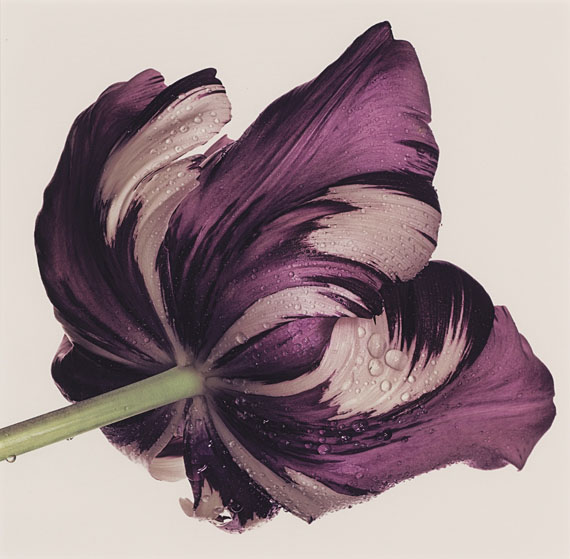 irving penn, 'the conde nast publication inc", also in the collection of art institute of chicago
---
et caetera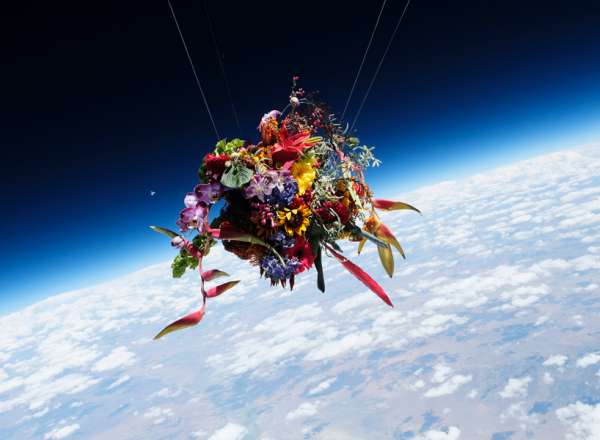 azuma makoto launches flowers into the stratosphere and documents the journey. azuma makoto has completed the fourth installment of his 'in bloom' experimental series
---
carnet de notes by paolo rinaldi
online weekly magazine 30/10/2017
(travel, viaggi, architettura, interni, design, hotels, ristoranti, bar, luce, arte, mostre, foto, fashion, installazioni, musei, teatro)
carnet de notes 408 has been sent to/
è stato inviato a 13077 recipients/indirizzi
and posted to social networks:
facebook, twitter, linkedin and viadeo
you are receiving this newsletter because you are in my professional mailing list and I send it to you as a free journalistic information
Se non volete più ricevere carnet de notes: Rimuovi xxxxemailxxxx dalla mailing list
If you don't want to receive carnet de notes: Unsuscribe xxxxemailxxxx from this mailing list
Ai sensi del D.Lgs. 196/2003 si precisa che le informazioni contenute in questo messaggio sono riservate e a uso esclusivo del destinatario. Qualora il messaggio in parola Le fosse pervenuto per errore, La invitiamo ad eliminarlo senza copiarlo e a non inoltrarlo a terzi, dandocene gentilmente comunicazione. Grazie.
Pursuant to Legislative Decree No. 196/2003, you are hereby informed that this message contains confidential information intended only for the use of the addressee. If you are not the addressee, and have received this message by mistake, please delete it and immediately notify us. You may not copy or disseminate this message to anyone. Thank you.
Our mailing address is:
paolo rinaldi
corso sempione 88
milano, MI 20154 Italy
Copyright © 2013 paolo rinaldi – All rights reserved.