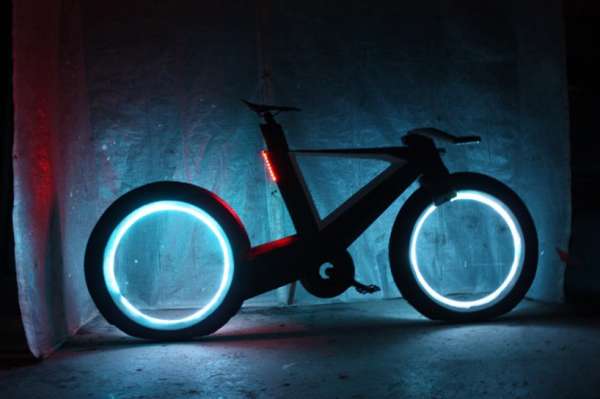 cyclotronbike
---
carnet de notes 354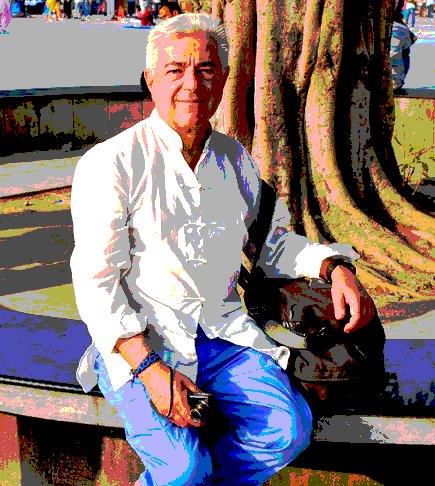 by paolo rinaldi
premio chi è chi award 2014, best weekly online magazine
ph fausto giaccone, elaborazione manfredi bellati
---
voyages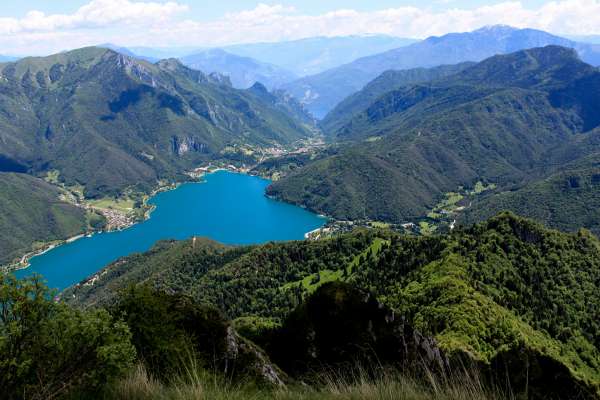 valle di ledro, trentino, italy
---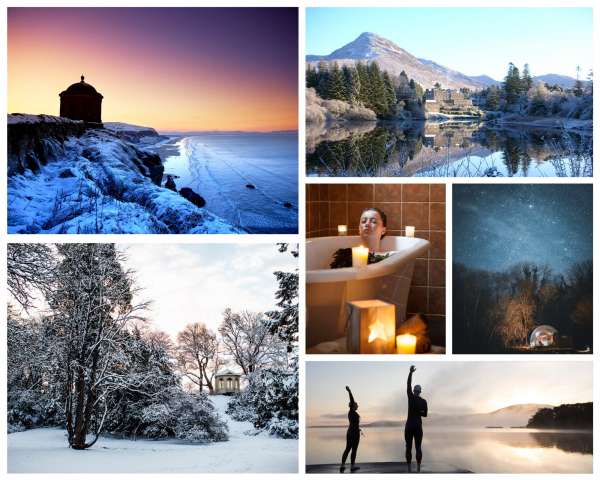 r
il ponte di corda di carrick-a-rede lungo la causeway coastal route, strada costiera in irlanda del nord
http://www.irlanda.com, http://www.ireland.com
---
architecture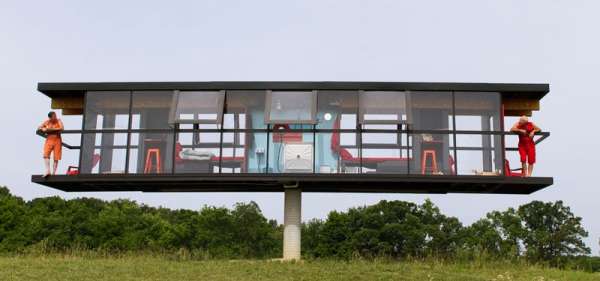 designed and built by architect-artist duo alex schweder and ward shelley, the 'reactor' is a habitable sculpture where they lived for a five-day performance.
http://www.alexschweder.com/, http://www.wardshelley.com/
---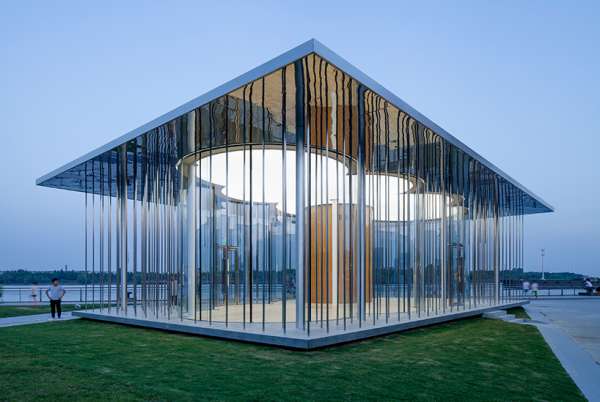 schmidt hammer lassen (shl) has completed the 'cloud pavilion', a permanent exhibition space on the banks of the huangpu river in shanghai, china. in 2013, shl was commissioned to create a series of pavilions as part of the west bund biennale of art and architecture, curated by chinese architect zhang yonghe and architecture professor li xiangning
---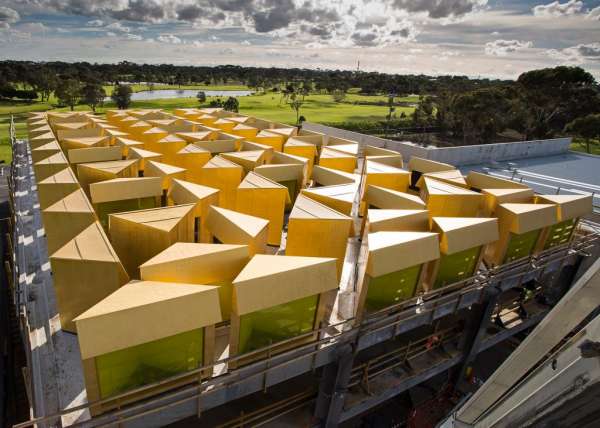 pritzker prize-winning australian architect glenn murcutt has revealed new images of his first mosque in melbourne, showing a roof covered in rows of lantern-like skylights. murcutt has worked on the design for the australian islamic centre for over 10 years, collaborating with architect hakan elevli of melbourne practice elevli plus
https://it.wikipedia.org/wiki/Glenn_Murcutt
---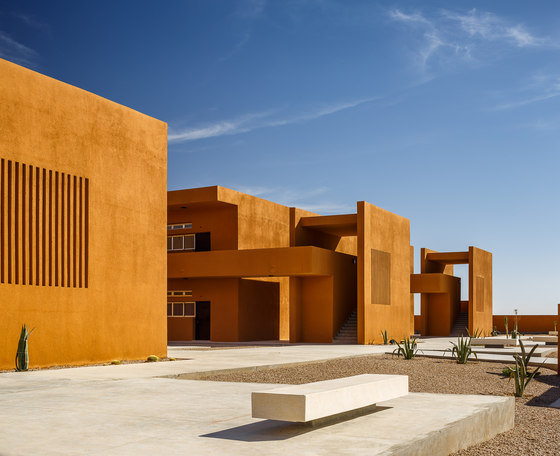 laayoune technology school, collège ibn zohr, morocco. project by saad el kabbaj, driss kettani, mohamed amine siana: the various buildings are fragmented to allow maximum natural ventilation and lighting and are connected by a set of external paths, squares, covered squares, mineral gardens to justly enhance this notion of urbanity
Laayoune Technology School
---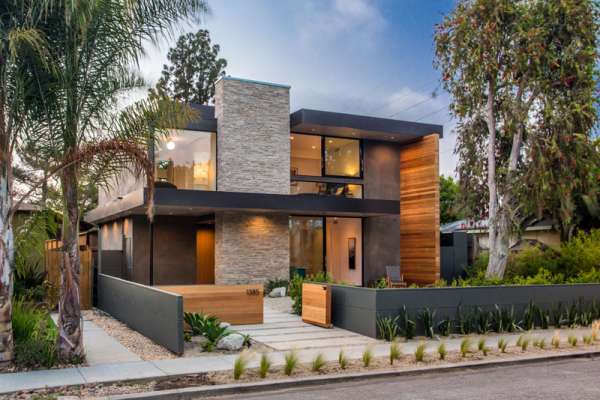 located within venice, california, this home features elements like a backyard guest suite, open-plan living, a swimming pool, and a sunken outdoor lounge. designed by electric bowery. ph brandon arani
http://www.electricbowery.com/
---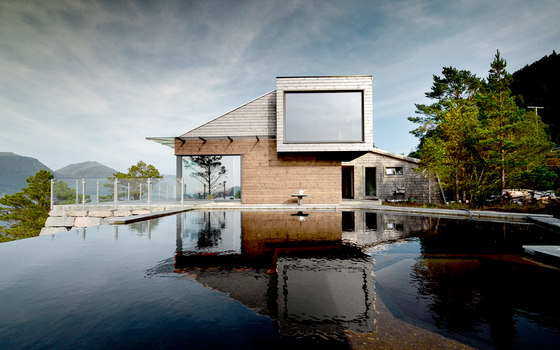 cabin straumsnes, tingvoll, norway. project by rever & drage
---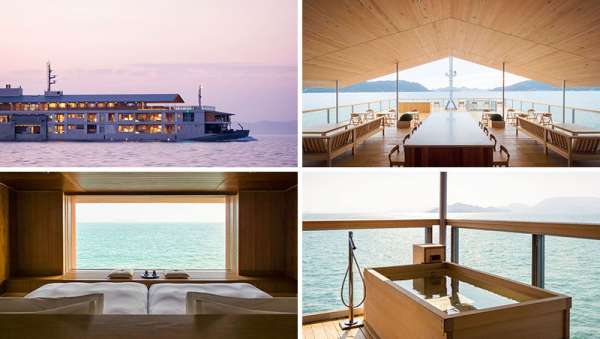 designed by vandeventer carlander architects, this two storey floating home in seattle, washington, with views of lake union, has been constructed on concrete floats. ph benjamin benschneider
---
hotels et restaurants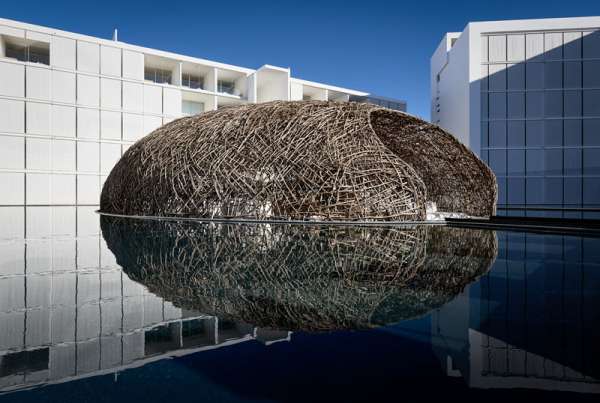 surrounded by water and seeming to float right on its surface, this seating space is one of the three restaurants at the mar adentro hotel, designed by miguel angel aragonés, in san josé del cabo, mexico. ph joe fletcher
---
design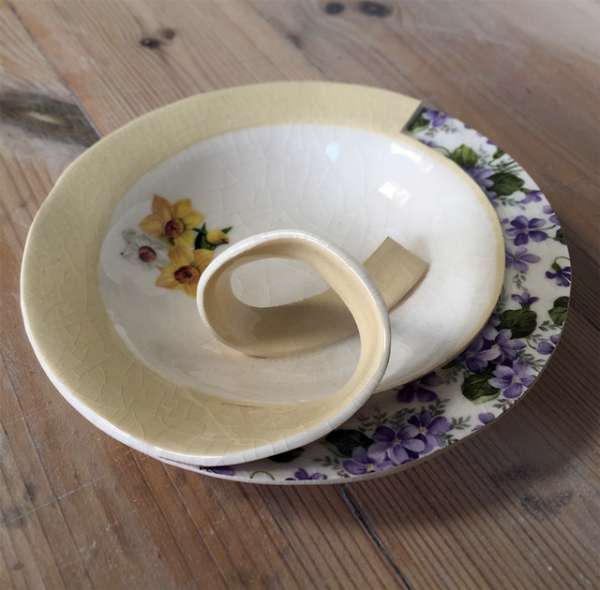 with layers of porcelain surgically peeled back like skin, uk artist beccy ridsdel reveals the colorful internal workings of ceramic dishes. the artist refers to the pieces as "dissections in progress" and displayed earlier iterations alongside actual surgical implements to further heighten their anatomical nature
http://www.beccyridsdel.co.uk/
---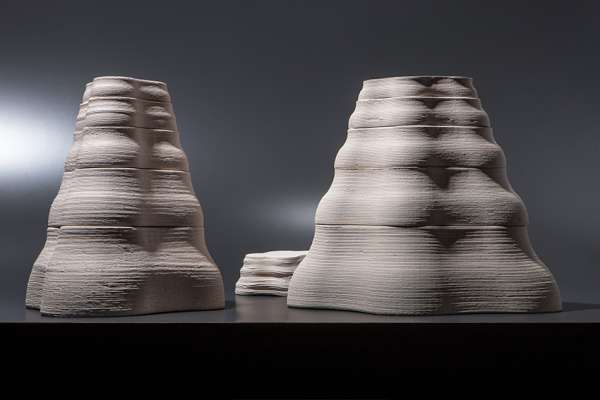 design giorgina castiglioni at women italian design, triennale di milano
http://www.giorginacastiglioni.it/
---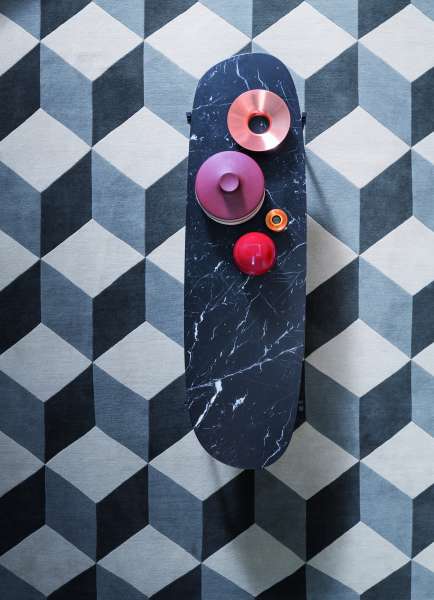 low table niobe by zanotta
---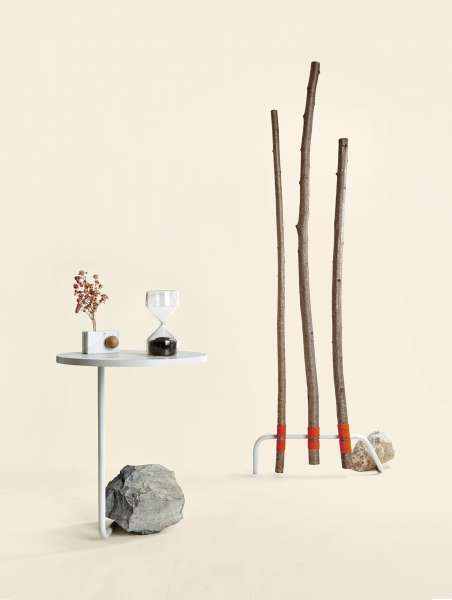 domestic landscape by sorappensiero design studio. ph dario de sirianna
---
appendipabiti molly, design studio project lineag
---

oasis vy atelier oi per moroso
http://www.atelier-oi.ch/, http://www.moroso.it/
---
lumières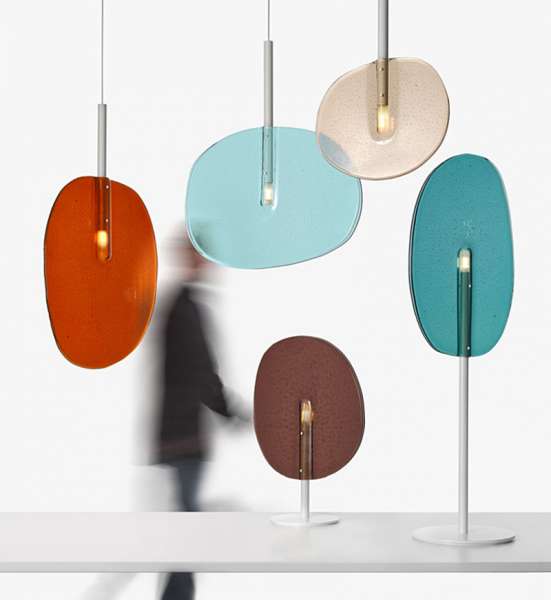 these new lamps, designed by slovakian designer boris klimek, are made of amorphous glass plates. when combined with the metal holder and inserted light source, the result is a collection of lights that look like lollipops
---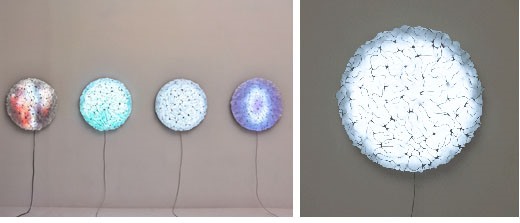 artist and designer albi serfaty created the mesmerizing lucky lamp that flows between a work of art and an interactive wall light. with the help of led expert michael zeron, the lamp is programmed on a loop that reflects fire, earth, wind, water, and kaleidoscopic themes
---
art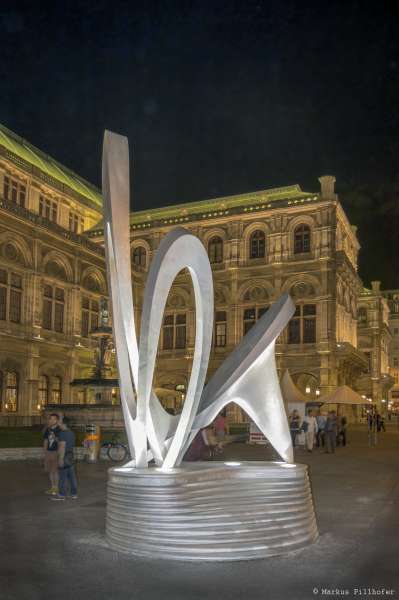 the alban berg sculpture designed by wolf d. prix and sophie c. grell / coop himmelbb(l)au, in front of the vienna state opera, on the herbert von karajan square. has been built by the alban berg foundation for the composers of the viennese school, alban berg, arnold schönberg and anton webern and the court opera principal, gustav mahler
http://www.coop-himmelblau.at/
---
musées

the museum of ice cream has popped up in the heart of new york's meatpacking district at 100 gansevoort street with a lick-able, likeable, shareable ice cream-centric experience
http://www.museumoficecream.com/
---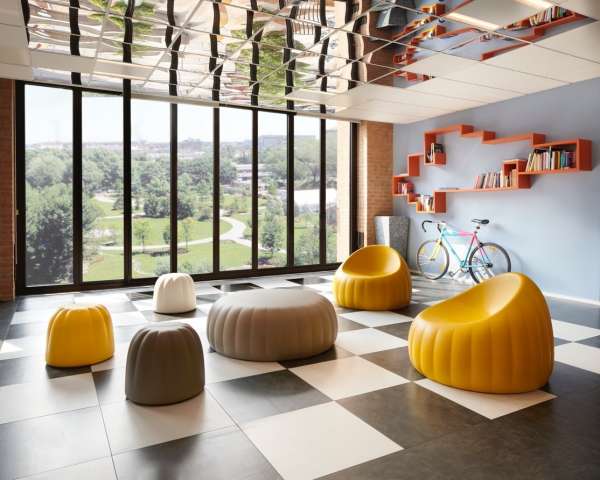 theatrum mundi, arezzo, una vera e propria wunderkammer del 21° secolo, una stanza delle meraviglie
---
exhibitions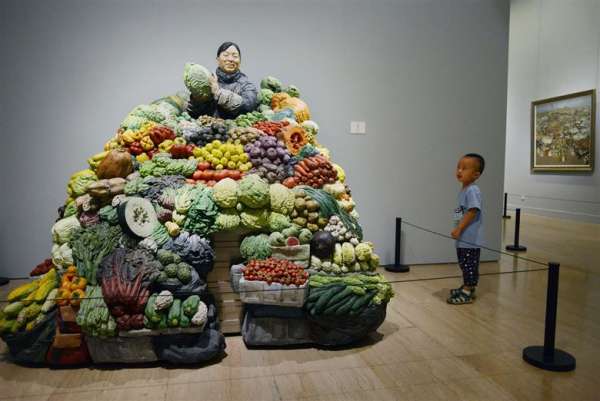 a boy looks at a sculpture "fruits" at an exhibition in the china national art museum in beijing
---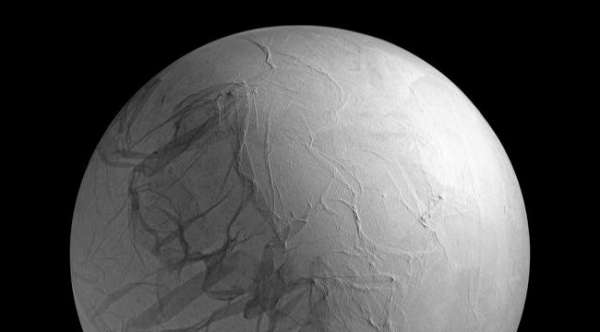 sarah moon, a cura di carla sozzani, palazzetto eucherio sanvitale, parco ducale di parma, 17 settembre/15 ottobre
http://www.mercanteinfiera.it, http://www.galleriacarlasozzani.org
---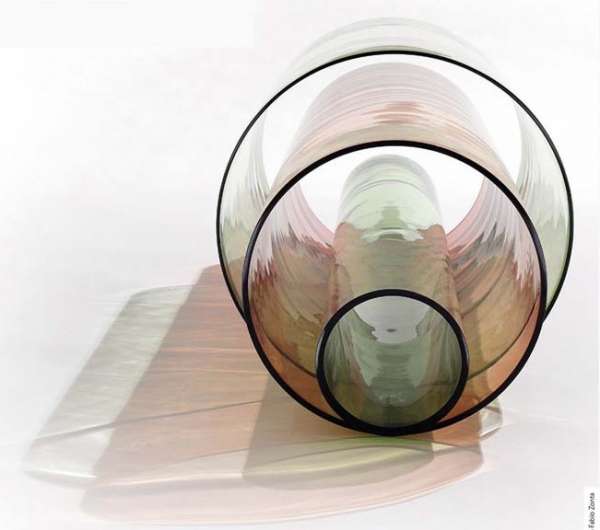 laura de santillana, sleeves, caterina tognon arte contemporanea
---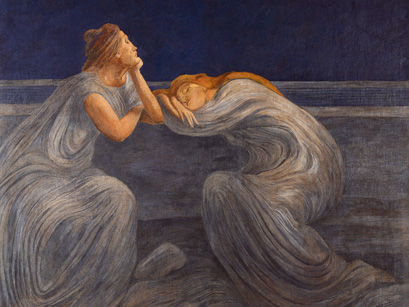 gaetano previati, notturno o il silenzio. i pittori dell luce. dal divisionismo al futurismo, al mart di rovereto
---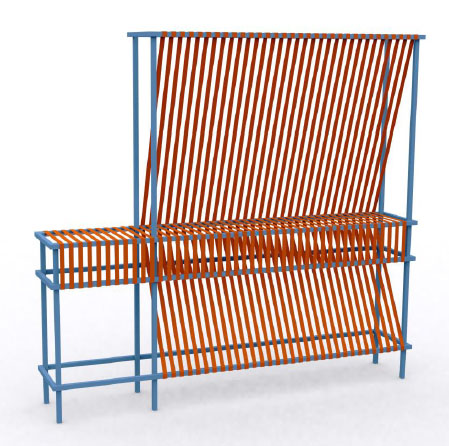 amaury poudray, telaio, at the gallery, bruxelles, 23 sept to 2 oct
http://www.thegallerybruxelles.com, http://www.francebelgiqueculture.com
---
et caetera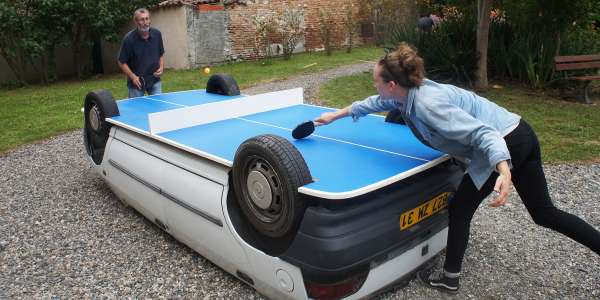 benedetto bufalino turns a car into a playable ping pong table
https://www.benedettobufalino.com/
carnet de notes by paolo rinaldi
online weekly magazine 29/08/2016
(voyages, architecture, interiors, design,
restaurants, lumières, art, espos, photos)
carnet de notes 354 has been sent to/
è stato inviato a 35051 recipients/indirizzi
and posted to social networks:
facebook, twitter, delicious and viadeo
you are receiving this newsletter because you are in my professional mailing list and I send it to you as a free journalistic information
Se non volete più ricevere carnet de notes: Rimuovi xxxxemailxxxx dalla mailing list
If you don't want to receive carnet de notes: Unsuscribe xxxxemailxxxx from this mailing list
Ai sensi del D.Lgs. 196/2003 si precisa che le informazioni contenute in questo messaggio sono riservate e a uso esclusivo del destinatario. Qualora il messaggio in parola Le fosse pervenuto per errore, La invitiamo ad eliminarlo senza copiarlo e a non inoltrarlo a terzi, dandocene gentilmente comunicazione. Grazie.
Pursuant to Legislative Decree No. 196/2003, you are hereby informed that this message contains confidential information intended only for the use of the addressee. If you are not the addressee, and have received this message by mistake, please delete it and immediately notify us. You may not copy or disseminate this message to anyone. Thank you.
Our mailing address is:
paolo rinaldi
corso sempione 88
milano, MI 20154 Italy
Copyright © 2013 paolo rinaldi – All rights reserved.