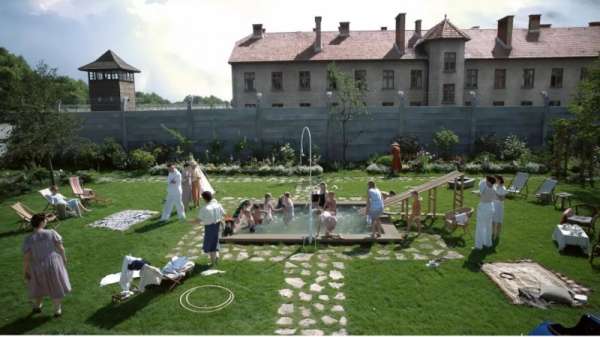 "Killers of the Flower Moon" di Martin Scorsese. Negli anni '20 la nazione Osage, abitata dai nativi americani, venne invasa da bianchi spietati attirati dal petrolio. Il film è una discesa nell'inferno dell'immoralità, in un West senza regole dove i sentimenti vengono calpestati dall'avidità
---
carnet de notes 696
carnet de notes by paolo rinaldi, rinaldi.paolo@fastwebnet.it
cell. 0039.3495087344, @paolorinaldi
---
voyages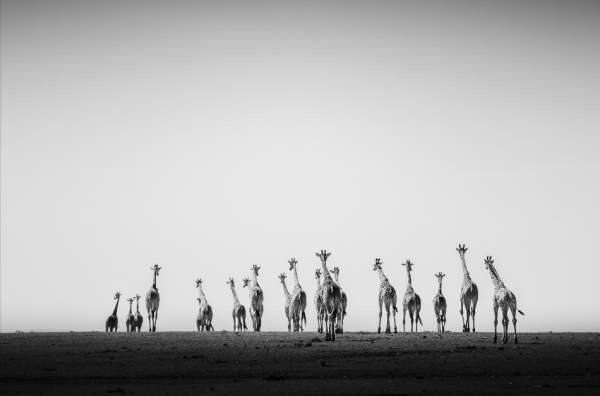 From exploring the wonders of the African savannah to Earth's wildest Polar edges, Natural World Safaris curates unique journeys in over 40 destinations worldwide
https://www.naturalworldsafaris.com/
---
architecture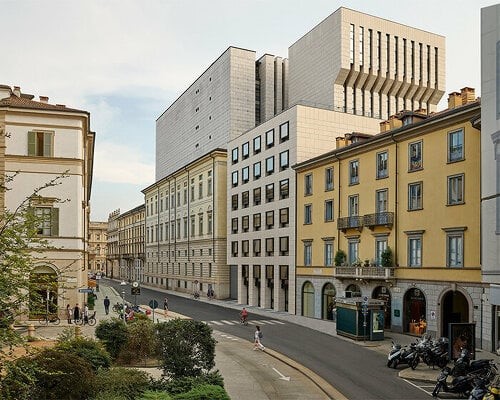 mario botta-designed tower addition for teatro alla scala opens in milan
---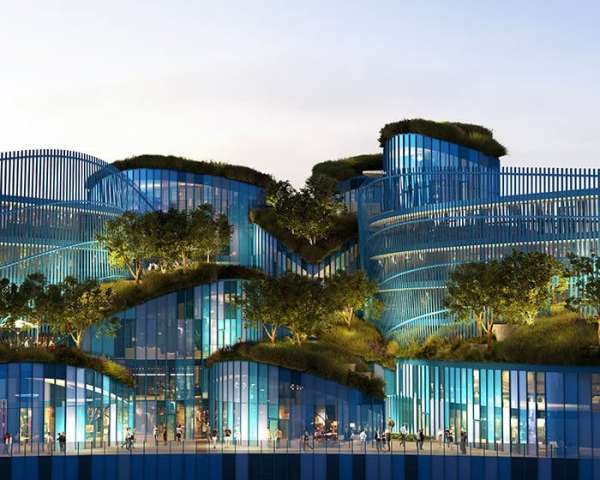 marcel breuer's brutalist washington DC offices reimagined as affordable housing
https://www.domusweb.it/it/progettisti/marcel-breuer.html
---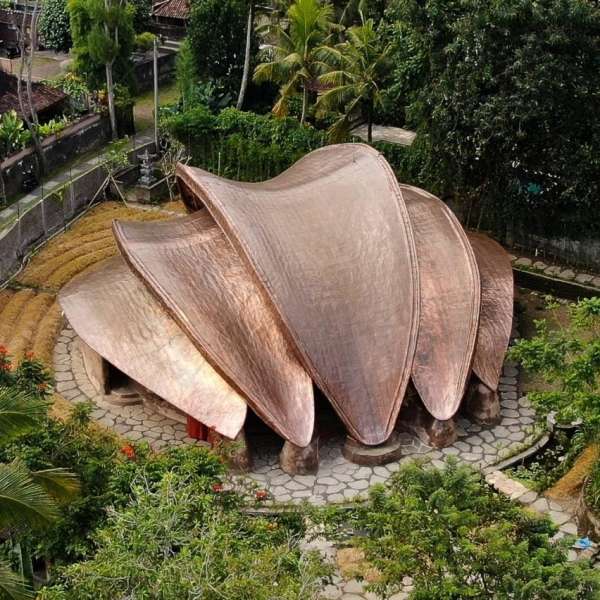 A series of overlapping "petals" constructed from bamboo and clad in shiny copper shingles shelter Lumi Shala, a yoga and meditation space in Bali, Indonesia, by local studio Ibuku
---
interni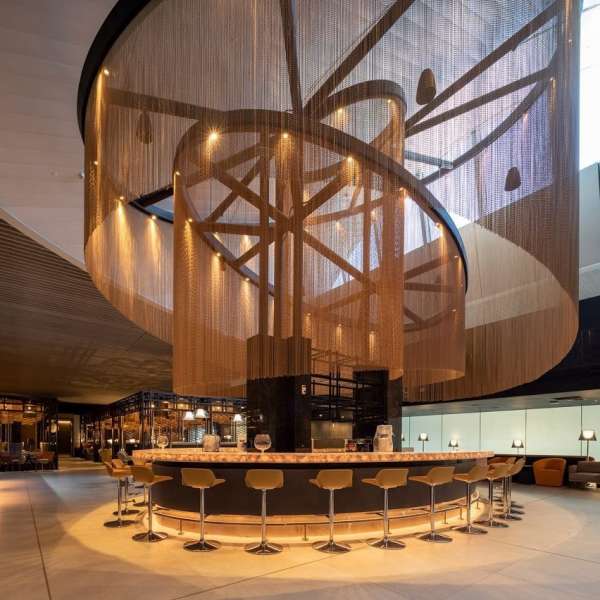 Kriskadecor uses aluminium to create "warm and inviting" interiors. Promotion: metal-chain manufacturer Kriskadecor is challenging the perception of aluminium as a cold material with a series of projects where it is used to brighten an interior
https://www.kriskadecor.com/en-US
---
hotels, restaurants and bars
il Grand Hotel Gardone Lago di Garda, LXR Hotels & Resorts, aprirà nel 2026 dopo una ristrutturazione multimilionaria, che interverrà sugli interni dell'hotel preservandone la maestosa facciata. Oltre a 160 camere, la struttura proporrà due ristoranti d'autore, due bar e un centro benessere di livello internazionale con piscine interne ed esterne e strutture per il fitness di ultima generazione
https://www.hilton.com/en/brands/lxr-hotels/
---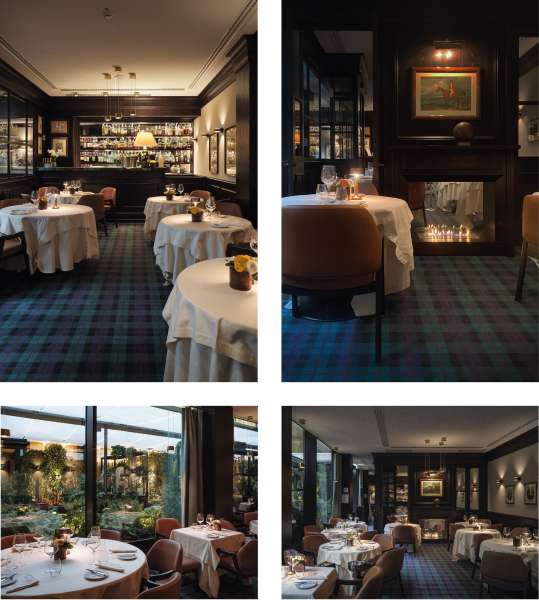 Roberto Bellantoni firma il progetto di Il Baretto Milano, nuovo locale meneghino nel cuore del quadrilatero della moda
http://www.revolutionarchstudio.com
---
negozi and showrooms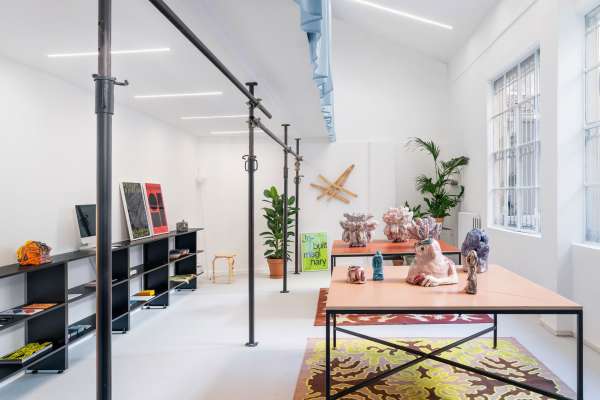 Alcova Project Space will be open to visitors from Tuesday to Friday from 3pm to 7pm and on Saturdays by appointment in via Padova 29, Milan
---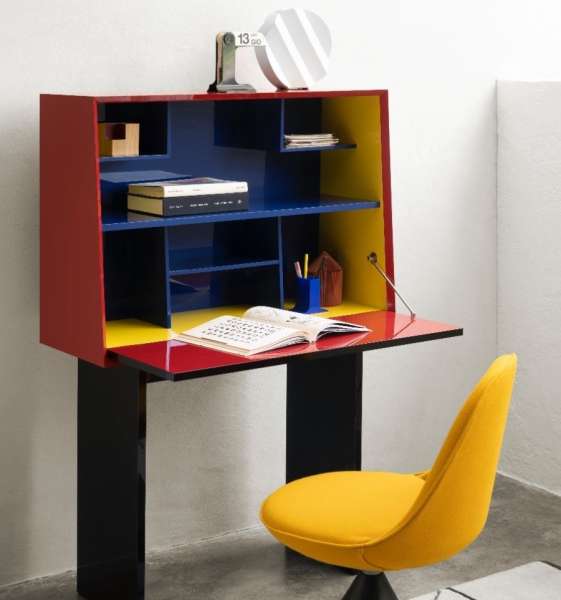 ha aperto ufficialmente le sue porte il 6 ottobre il nuovo showroom Porro in via Visconti di Modrone 29 a Milano, confermando il suo concept di interior in perenne mutazione
---
eventi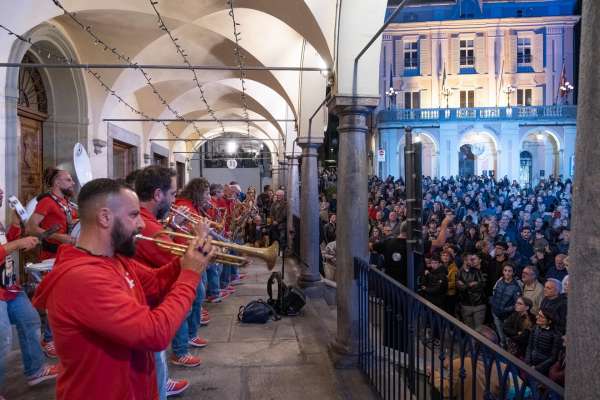 Dal 28 ottobre al 12 novembre si svolgerà la XXVI edizione del Moncalieri Jazz Festival, la lunga e storica manifestazione dedicata alla musica jazz, sotto la direzione artistica di Ugo Viola
moncalierijazz.com
---
design

remembering the late andrea branzi and his pioneering early career
https://it.wikipedia.org/wiki/Andrea_Branzi
---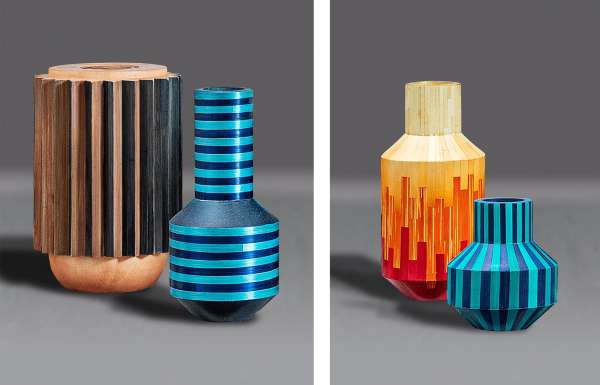 I vasi Rye Ray di Philippe Nigro reinterpretano un archetipo che risale fino all'antica Grecia: come il vaso più celebre del mito, quello di Pandora, si fanno simili a scrigni, riempiendonsi di risonanze
---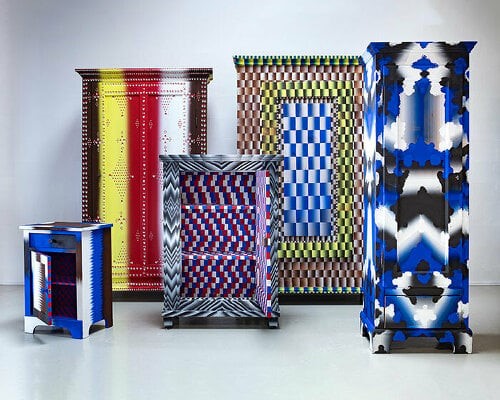 VERSO gallery debuts the wrong shop's cutting-edge furniture and prints in tribeca
---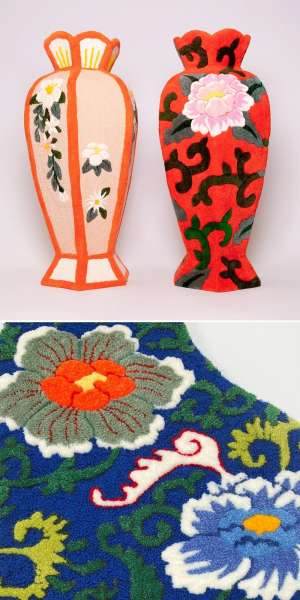 Shishi San's Vibrant Tufted Sculptures Celebrate the Colorful Motifs of Chinese Vases
https://www.instagram.com/shishi.san/?next=%2Fcultureboutique_mag%2F&hl=it
---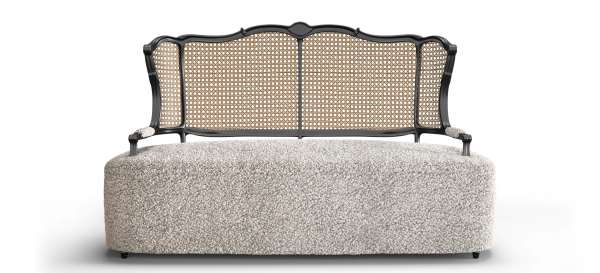 https://www.instagram.com/nauu_design/
---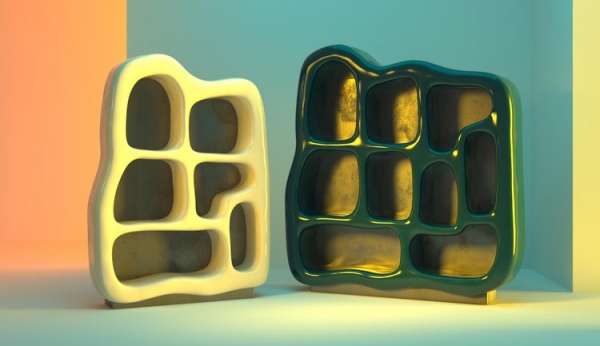 paleolite collection
---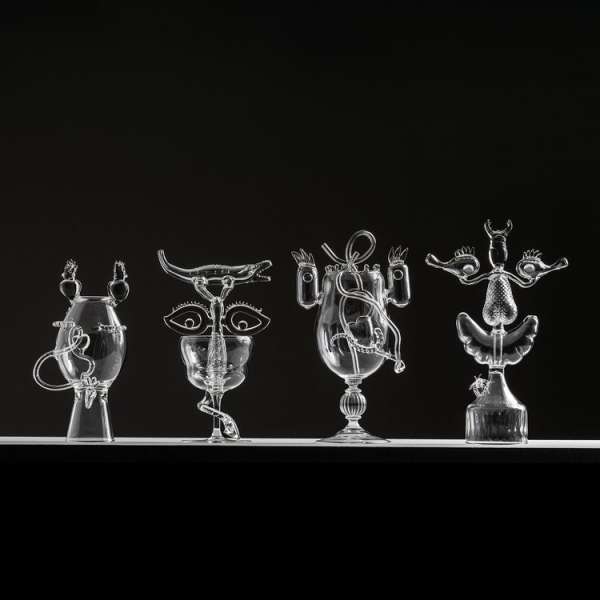 glass tales, doppia firma. mattteo cibic with simone cristani
---
exhibitions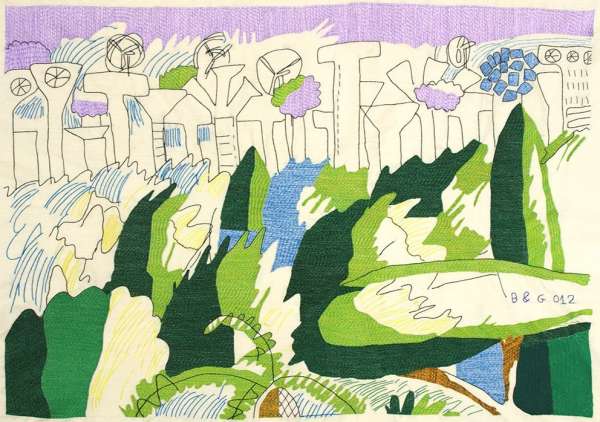 Hmong Polychrome needlework on cotton canvas, Laos 2012
Beppe Caturegli
Lost in Transition 3. NEGATIVE / ΑΡΝΗΤΙΚΟΣ
ARTWORX Gallery, Kolokotroni 1, 1st floor, Kifisia, ATHENS
---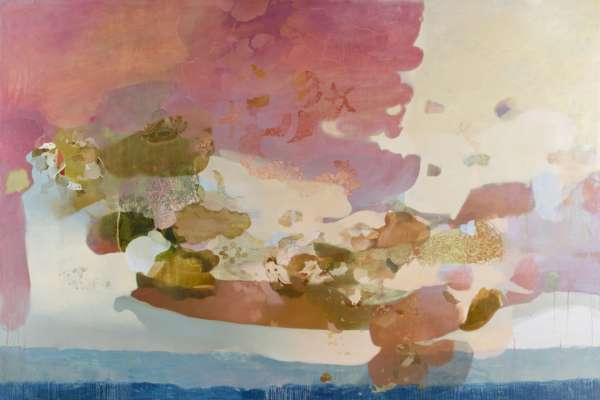 J I N G G E D O N G, WHEN I LOOKED AWAY, a cura di Alberto Zanchetta, galleria l'ariete contemporanea
---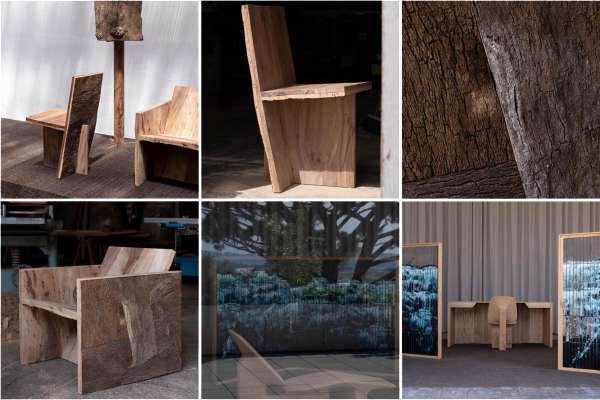 Made In Situ's first exhibition in Paris, discover the 'Barro Negro', 'Bronze & Beeswax' and 'Chêne & Liège' collections
NOÉ DUCHAUFOUR-LAWRANCE STUDIO
8 PASSAGE DE LA BONNE GRAINE
75011 PARIS
https://noeduchaufourlawrance.com/
---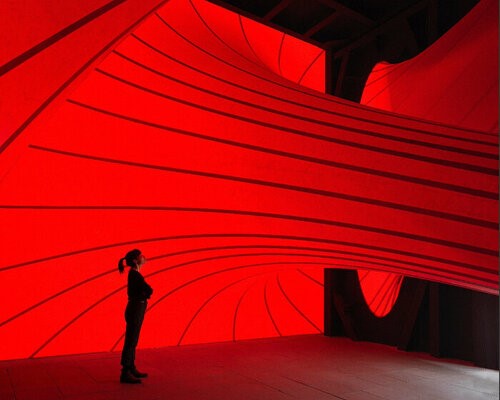 Anish Kapoor's 'Untrue Unreal' Dissolves Dichotomies Through Sculptural Interventions at Palazzo Strozzi
https://www.palazzostrozzi.org/archivio/mostre/anish-kapoor/
---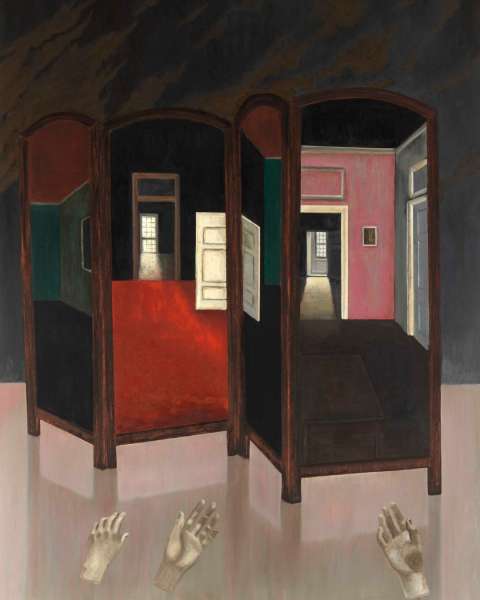 Mamma Andersson: Adieu Maria Magdalena
Paris | 108, rue Vieille du Temple, David Zwirner and the Louisiana Museum, Humlebæk, Denmark
---
lumières
Stockholm-based TAF Studio has designed the most recent addition to the Artek lighting range: Kori Collection
artek.fi
---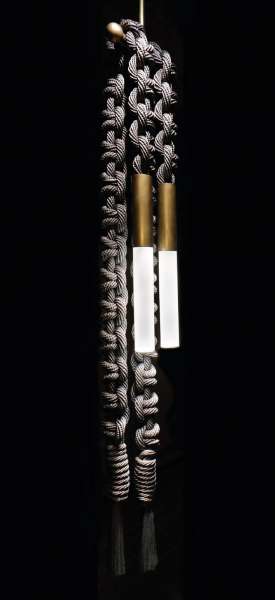 la lampada a parete Musubi di STUDIO ROW, giovane marchio di lighting design, coniuga tradizione e innovazione grazie alla collaborazione tra Hiroki Hakamada, designer e fondatore del brand nipponico nel 2021, e Ryuta Fukuda di Ryu-Kobo,
---
la nuova lampada Terra&Luna di OLEV, des. Andrea Lanaro
http://www.olevlight.com 
---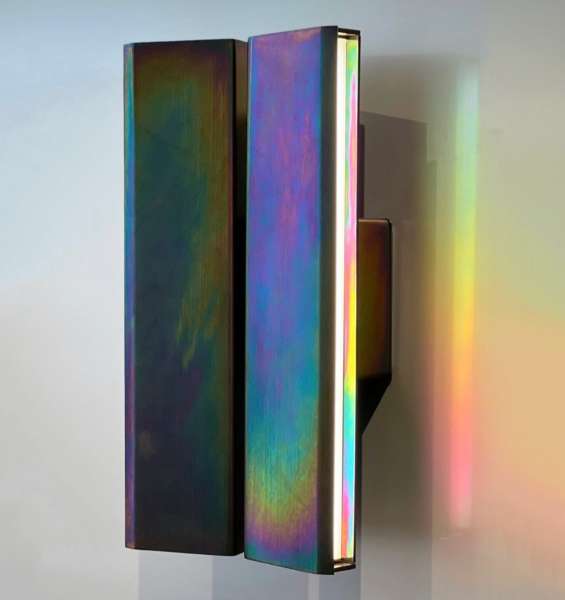 OEO ha chiamato la collezione Papilio perché significa farfalla in latino, e la lampada ha una forma astratta e poetica liberamente ispirata alla farfalla
---
photos
Vitra Design Museum presenta la mostra Moments In Architetcure del fotografo Iwan Baan.The Dutch photographer Iwan Baan gives life to the world's most impressive contemporary architecture through pictures that depict the narrative of humanity's role and impact on the world
https://www.vitra.com/it-ch/campus/vitra-design-museum
---
tappeti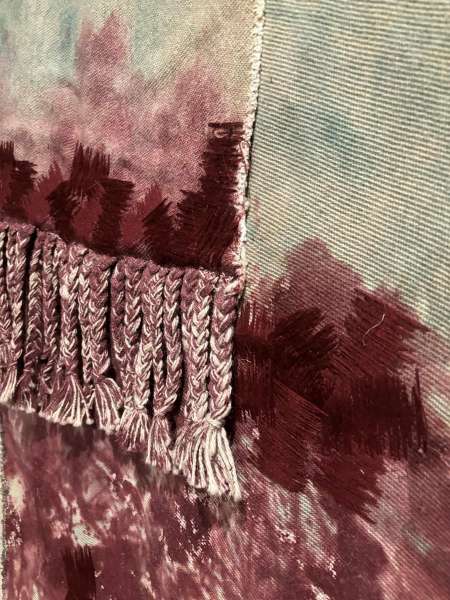 tappeto di milton glaser for battilossi
---
negozi e showrooms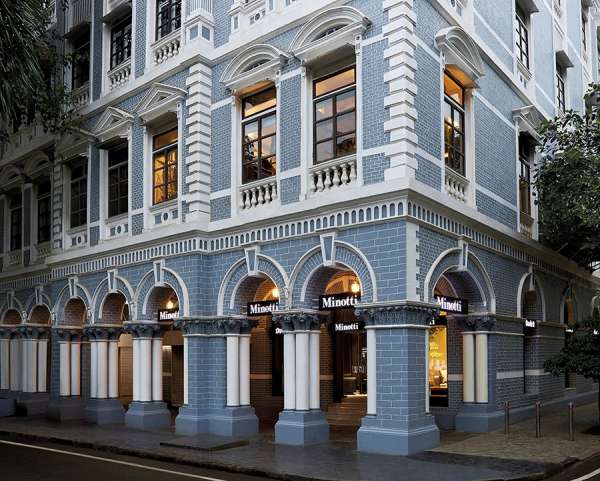 Minotti apre il nuovo flagship store a Mumbai, terzo monomarca nel paese, e secondo dopo Ahmedabad in collaborazione con il partner locale Design Italiano
---
teatri
un originale allestimento di Natale in casa Cupiello, omaggio all'opera di Eduardo dal 2 al 5 novembre al Teatro Menotti di Milano. Lo spettacolo nasce da un'idea di Vincenzo Ambrosino e Luca Saccoia, per la regia di Lello Serao. Una messinscena non convenzionale che vede un unico attore interagire con sette pupazzi realizzati dallo scenografo Tiziano Fario autore dell'intera scenografia e animati da un gruppo di manovratori costituito ad hoc per il progetto e coordinato da Irene Vecchia attraverso un laboratorio di formazione aperto ai giovani del territorio, svoltosi con il sostegno della Fondazione Campania dei Festival nell'ambito della rassegna "Quartieri di Vita" 2020
https://www.teatromenotti.org/
---
chicago boys, testo e regia di renato sarti con massimiliano loizzi e elena novoselova. il protagonista è uno spierato finaziere cher accumula patrimoni immani a discapito del resto della popolazione mondiale. 8/19 novembre
https://www.teatrodellacooperativa.it/
---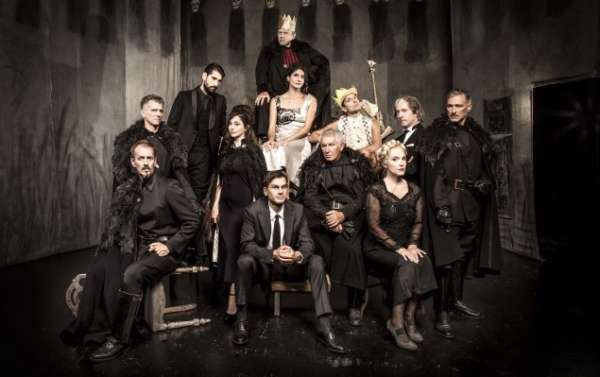 Elio De Capitani, RE LEAR di William Shakespeare, uno spettacolo di Bruni/Frongia, 25 ottobre/19 novembre
www.elfo. org/
---
Peak Mytikas.(una performance di 8 ore) La vetta più alta del Monte Olimpo si chiama Mytikas. Una parola greca per Naso. Poiché gli dei vivono su quella montagna, il Naso è il naso di tutti gli dei. Godono degli odori che provengono dagli umani, che vivono nella valle, sulla terra. Gli umani sacrificano erbe, animali e altri esseri umani. Forgiano armi e fanno la guerra. Odori di guerra, odori di morte, odori d'amore. Gli dei godono della fragranza del mondo
4 e 11 novembre
alexandra bachzetsis, notebook, coregrafa e artista visiva presenta a danae una radicale rivisitazione della propria biografia. 30 ottobre
---
oroscopo
Il segno dello Scorpione
24 Ottobre – 22 Novembre
by Maria Cristina Vimercati
cri1959@gmail.com, http://www.mcristina.com
SECONDA DECADE
Il segno dello Scorpione è femminile, indipendente, capace di rinnovarsi.
Molto sensibile, dotato di fascino, sia fisico che intellettuale mescola eros ed empatia imbattendosi in partner un po ' confusi.
Sembra che amore e "sofferenza", chiamamola così, o il sacrificio, debbano viaggiare insieme. Resta sostanzialmente un segno molto fedele.
Come riflesso al segno del Toro (che gli sta di fronte), abbiamo molti fotografi e ambiziosi chef.
L'autunno apre i giochi. Siete stanchi: sempre messi alla prova, ostaggiati da continui imprevisti, sfidati su questioni di grande pazienza e grandi attese.
Aggirate tutto questo: avete capito che si tratta di tempistiche e ancora per poco. Dunque lavorate sul fisico, rinforzandolo e allenandolo: un grande sfogo e una sana fatica per ritrovarvi pronti e scattanti al taglio del nastro di partenza.
---
etc.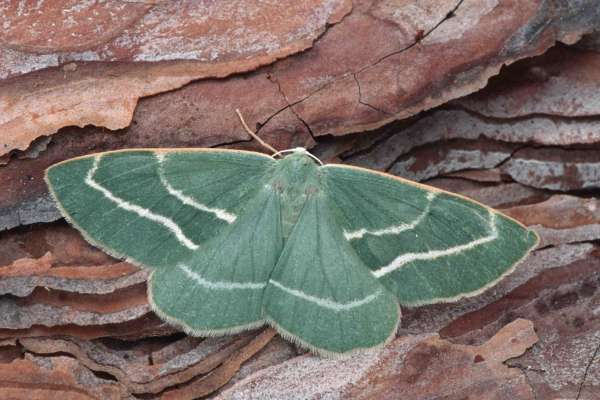 le falene nei giardini del castello di trauttmansdorff
https://www.trauttmansdorff.it/it/
---
carnet de notes 696
carnet de notes by paolo rinaldi, https://www.carnetdenotes.net,
rinaldi.paolo@fastwebnet.it
cell. 0039.3495087344 @paolorinaldi
carnet de notes by paolo rinaldi
online weekly magazine 30/10/2023
(travel, viaggi, architettura, interni, design, hotels, ristoranti, bar, luce, arte, mostre, foto, fashion, installazioni, musei, teatro)
carnet de notes 696 has been sent to/
è stato inviato a 6929 recipients/indirizzi
and posted to social networks:
facebook, twitter, linkedin and viadeo