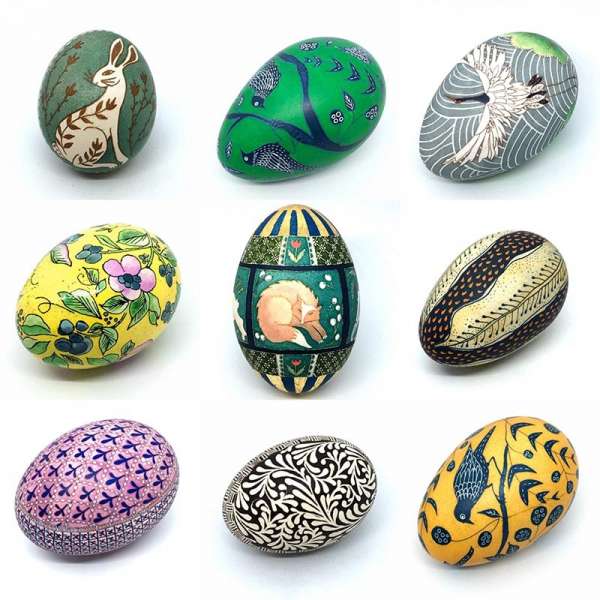 Design duo Bigert & Bergstrom havedesigned the solar egg, a public sauna art installation, as part of an urban transformation project by developer riksbyggen for the city of kiruna, sweden. the egg has a shell of gold plated steel that reflects the city and surrounding landscape
http://www.bigertbergstrom.com/
---
carnet de notes 389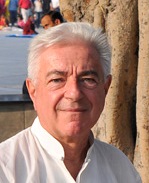 by paolo rinaldi, rinaldi.paolo@fastwebnet.it, 0039.3483577940
---
viaggi/travels

tibet
http://www.viaggio-in-cina.it/tibet/
---
architettura/architecture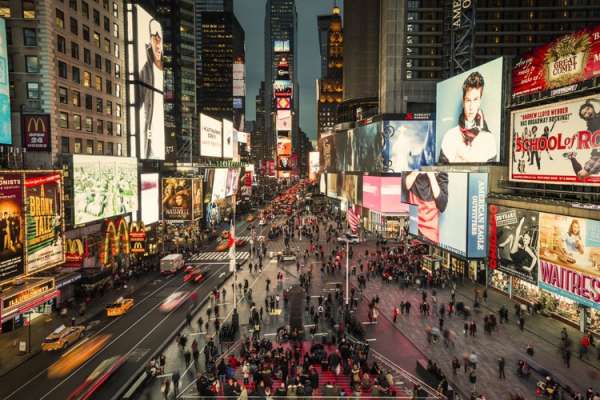 led by snøhetta, the project saw the united states' most visited destination change from a congested, horn-honking vehicular area into a world-class public plaza with the addition of over 100,000 square feet of pedestrian-exclusive space. ph michael grimm
---

the inaugural international bamboo architecture biennale took place in 2016 in the village of baoxi — an area south of shanghai, china still untainted by urban sprawl. photographed by julien lanoo in its first edition, the event is set against the backdrop of undulating mountains, which provided an appropriate setting for the 12 distinctive bamboo structures erected in response to the local environment
http://www.bamboocommune.com/en/about0.aspx
---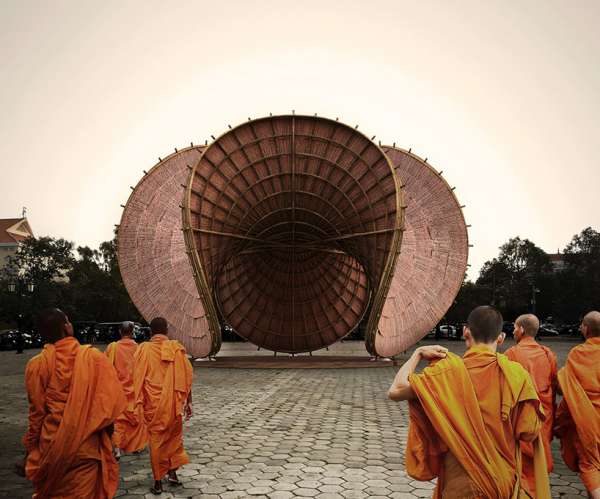 new york firm so-il has built a prototype house at the mini living space in milan, featuring a white mesh exterior designed to filter polluted city air, and a plant-covered roof
http://www.lucapoianforms.com/?page_id=28
---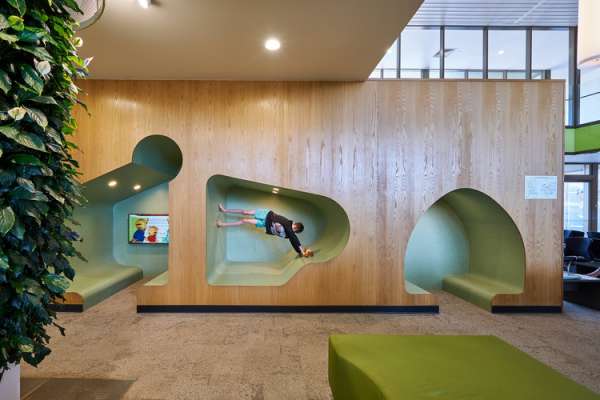 caboolture, qld 4510 australia by wilson architects, ph alex chomicz
http://www.wilsonarchitects.com.au
---
interni/interiors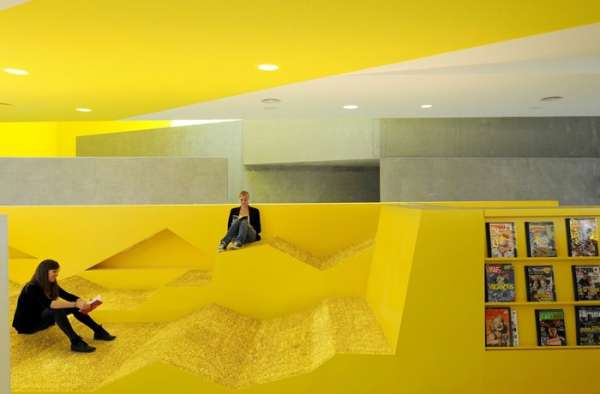 library and theater, nord-pas-de-calais, france, dominique coulon & associés
---
musei/museums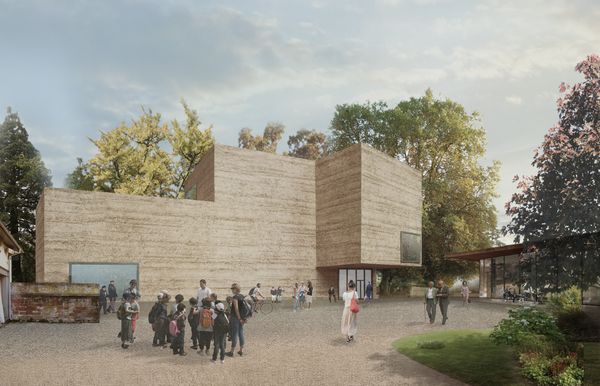 l'atelier peter zumthor ha presentato il progetto d'ampliamento della fondation beyeler. l'ampliamento è previsto nell'area del parco iselin-weber, finora di proprietà privata, confinante con la fondation beyeler. nascerà così un nuovo parco pubblico nel cuore di riehen
https://www.fondationbeyeler.ch/en/
https://it.wikipedia.org/wiki/Peter_Zumthor
---
hotels/restaurants/bars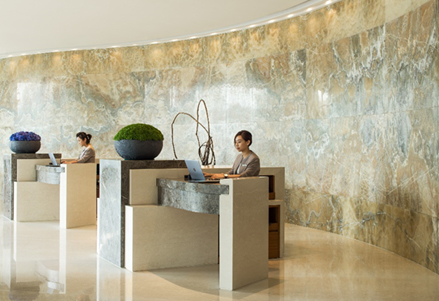 the kerry hotel has opened in hong kong with interiors designed by the architect andre fu. the kerry hotel is the latest addition to the city's renowned victoria harbour, and the first hotel in 20 years to be built on the kowloon waterfront
http://www.shangri-la.com/kerry/
http://afso.net/profile/andre-fu/
---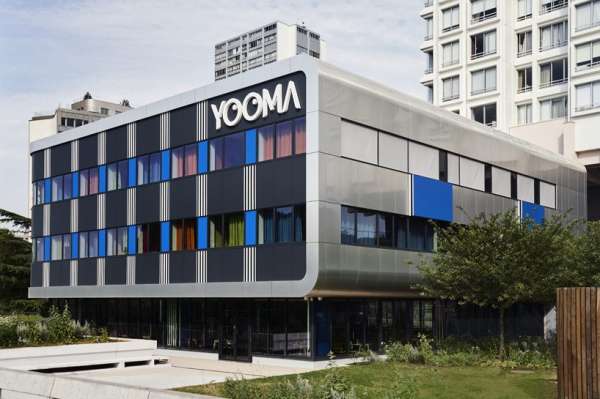 le designer ora ito a défini le concept de yooma, une nouvelle proposition dans le paysage hôtelier. dans le 15ème arrondissement de paris, en front de seine, l'esplanade beaugrenelle, cette dalle des années 70, plantée d'une vingtaine de tours, avait le profil d'un mini manhattan. ora ito a surélevé la structure existante et mis en lévitation les cent six chambres derrière une carapace d'aluminium. daniel buren a dessiné la façade
https://www.ora-ito.com/en/, http://www.yooma-hotels.com/en/
https://it.wikipedia.org/wiki/Daniel_Buren
---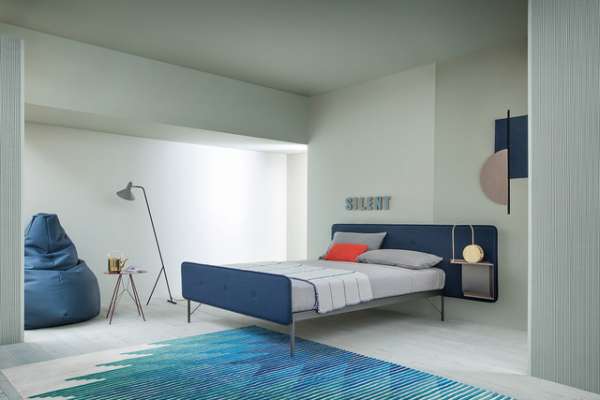 lipstick, 'hotelroyal' bed for zanotta by terri pecora. "i was inspired by the gio ponti headboards of the early 60's, in particular, one from the 'hotel royal' in naples. in designing this bed for zanotta i wanted to achieve a contemporary version of those iconic designs"
http://www.terripecora.net/, http://www.zanotta.it/
---
design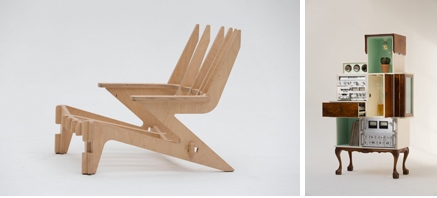 http://www.masterly.nu/inhoud.php
---
palafitta, credenza/madia by studio 14 for arkof
http://www.archiexpo.it/prod/arkof/product-149175-1848508.html
---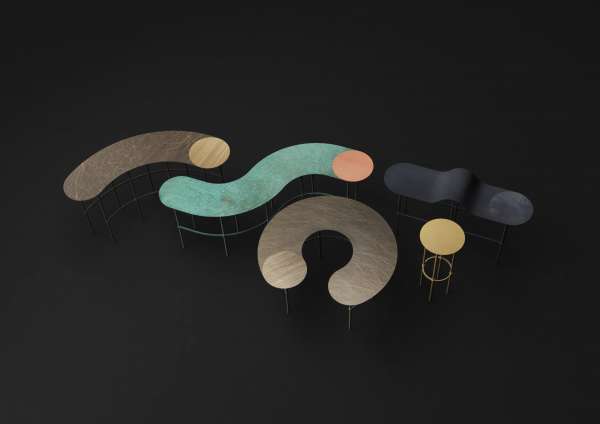 progetto tracing identity curato da evelina bazzo/umbrella for de castelli
scribble by francesca lanzavecchia
---

lift-bit by carlo ratti associati and opendot pays homage to radical british architect cedric price's 1970s 'generator project' by being a modular, digitally reconfigurable furniture system that allows a sofa to transform into an almost-endless set of configurations
---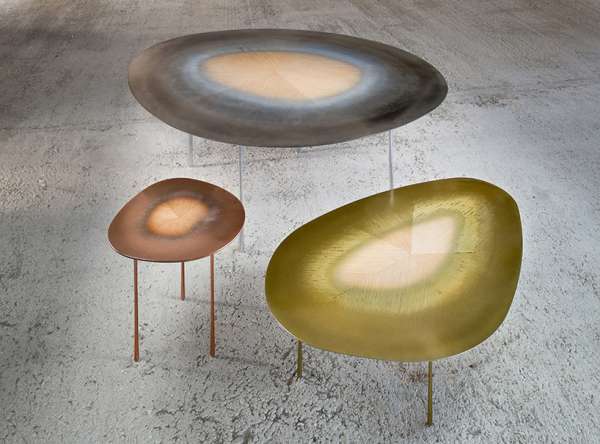 uufie blends metal and wood in echo table collection, part of the studio's ongoing design exploration of pushing the boundaries and altering the perception of materials
---
installazioni/installations

left, les voûtes filantes by atelier yokyok, cahors, france. set in an enchanting garden, courtyard arcs are linked together by a colorful woven structure that forms a series of vaulted shapes. in this fabricated space, individuals may stroll and admire variations in light filtration and shade access, while wandering through a set of interconnected tunnels
right, the ci-lines by aaron asis, philadelphia, united states. located in philadelphia's st andrew's collegiate chapel, artist aaron asis tied over 6,500 feet of blue cord around carved wooden posts and architectural columns. the lines created throughout the space follow the natural light pathways that enter through the windows of the 1924 gothic revival-style church.
---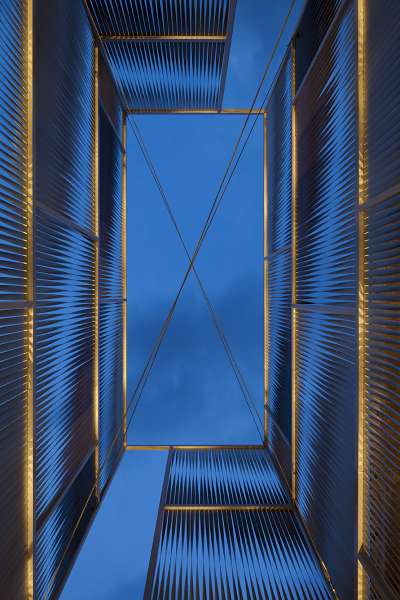 l'installazione kochu progettata da luca trazzi per la mostra-evento materia immaterial, organizzata dalla rivista interni presso l'università degli studi di milano durante il fuorisalone 2017, ha presentato fortina produced by toppan, l'innovativo sistema di rivestimento per l'architettura prodotto dalla società giapponese toppan printing
http://www.lucatrazzi.com/, http://www.toppan.co.jp/english/
---
showrooms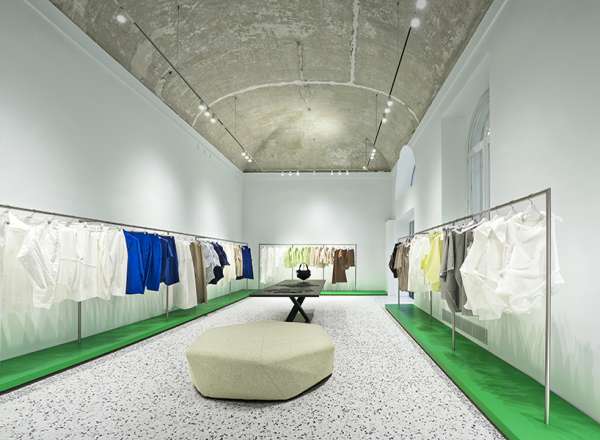 tokujin yoshioka sets issey miyake's flagship within historic milanese building. the retail space encompasses 500-square-meters showcasing a unique aesthetic that blends history with futuristic interior panels, expressing the passage of time
---
photos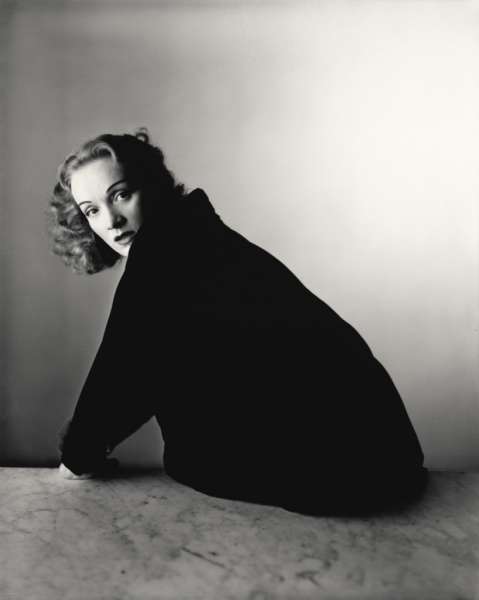 marlene dietrich. to mark the centenary of irving penn's birth, the metropolitan museum of art has open its doors to a major exhibition celebrating one of the foremost photographers of our time.
---
luci/lumières
from top left, clockwise
aires t mini by lolli & memmoli, http://www.lollimemmoli.it/it/; bonjours versailles by philippe starck for baccarat, https://www.baccarat.com/; hashi by federico delrosso for davide groppi, http://www.federicodelrosso.com/architects/, http://davidegroppi.com/; lampada orchid, disegnata dall'austriaco rainer mutsch per axolight, http://rainermutsch.com/, http://www.axolight.it/europe/it_IT; galerie by federico peri for fontanaarte, http://www.federicoperi.com/, http://www.fontanaarte.com/it
---
mostre/exhibitions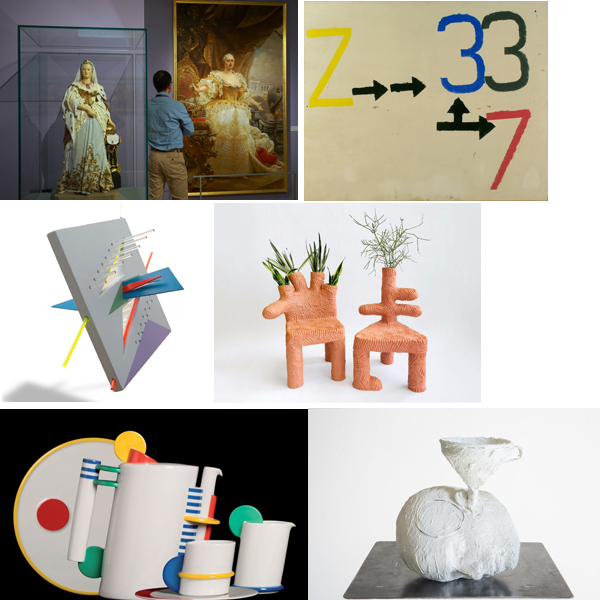 from top left, clockwise
austrians has celebrated the 300th anniversary of the birth of maria theresa. visitors look at furniture and decorations of austrian empress maria theresa on display at hofmobiliendepot, http://www.hofmobiliendepot.at/it/; jannis kounellis, a cuneo, nel complesso monumentale di san francesco, http://www.mrsntorino.it/cms/sistema-naturalistico-museale/museo-civico; chris wolston, garden party at patrick parrish gallery, http://www.patrickparrish.com/; testa di poeta; marcello morandini, forme da abitare, al maga di gallarate, http://www.museomaga.it/, http://www.morandinimarcello.com/; gino luggi, acrilico su legno e plexiglas, mostra antologica , associazione culturale costa del rile, http://www.costadelrile.it (concerto il 17 giugno)
---
from top left, clockwise
oki izumi, mare mosso, museo chiossone di genova, http://www.okiizumi.com, http://www.museidigenova.it/it/content/museo-darte-orientale; lorenzo perrone, libri, cibo dell'anima, frascione arte, http://www.frascionearte.com; biophilia, opere di arianna fioratti loreto, museo la specola, firenze, http://www.ariannafiorattiloreto.com/, http://www.msn.unifi.it; eligo studio, natural talent – creative academy / wood projects, museo poldi pezzoli, milano, http://www.museopoldipezzoli.it; natura reale e natura sintetica si incontrano in una mostra a castello di chaumont, nella valle della loira in francia. tra le opere realizzate per l'occasione c'è anche una nuova installazione di miguel chevalier, http://www.miguel-chevalier.com/fr; nature forever. piero gilardi a roma, museo maxxi, fino al 15 ottobre 2017. la sede capitolina ripercorre la carriera dell'artista torinese mettendo in evidenza i nodi tematici della sua poetica, http://www.fondazionecentrostudipierogilardi.org/it/home/, http://www.maxxi.art/
---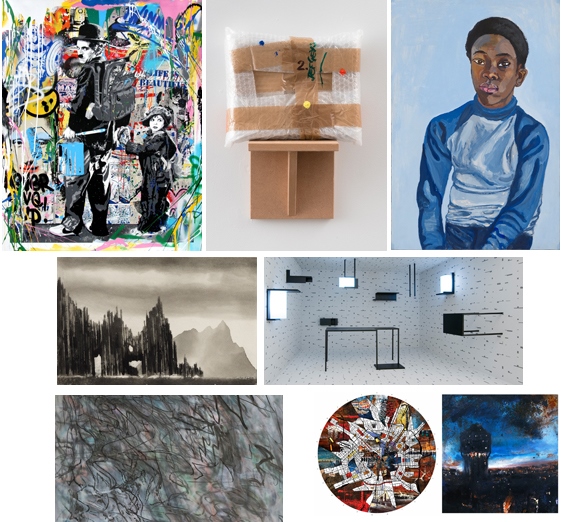 from top left, clockwise
icons, ultime tendenze neopop, mr brainwash, just kidding, deodato arte, milano, http://www.deodato.com; jef geys, bubble paintings, essex street, new york, http://http://www.essexstreet.biz/; alice neel, uptown, victoria miro, london, http://www.victoria-miro.com; esther stocker, aaa mario mauroner contemporary art, vienna, http://www.galerie-mam.com/index/index.php; two works by alessandro busci, archizone, antonia jannone, milano, http://www.antoniajannone.it/; julie mehretu: uma história universal de tudo e de nada, fundacão de serralves, lisboa, https://www.serralves.pt/pt/; landscape, l'arte incisoria di norman ackroyd, cartavetra, florence, http://www.cartavetra.org
---
food

left, next-level vegetables by jamie oliver, london
right, breakfast at peck, milano
---
et caetera
giganti a copenhagen
carnet de notes by paolo rinaldi
online weekly magazine 29/05/2017
(travel, viaggi, architettura, interni, design, hotels, ristoranti, bar, luce, arte, mostre, foto, fashion, installazioni, musei, teatro)
carnet de notes 389 has been sent to/
è stato inviato a 12414 recipients/indirizzi
and posted to social networks:
facebook, twitter, linkedin and viadeo
you are receiving this newsletter because you are in my professional mailing list and I send it to you as a free journalistic information
Se non volete più ricevere carnet de notes: Rimuovi xxxxemailxxxx dalla mailing list
If you don't want to receive carnet de notes: Unsuscribe xxxxemailxxxx from this mailing list
Ai sensi del D.Lgs. 196/2003 si precisa che le informazioni contenute in questo messaggio sono riservate e a uso esclusivo del destinatario. Qualora il messaggio in parola Le fosse pervenuto per errore, La invitiamo ad eliminarlo senza copiarlo e a non inoltrarlo a terzi, dandocene gentilmente comunicazione. Grazie.
Pursuant to Legislative Decree No. 196/2003, you are hereby informed that this message contains confidential information intended only for the use of the addressee. If you are not the addressee, and have received this message by mistake, please delete it and immediately notify us. You may not copy or disseminate this message to anyone. Thank you.
Our mailing address is:
paolo rinaldi
corso sempione 88
milano, MI 20154 Italy
Copyright © 2013 paolo rinaldi – All rights reserved.