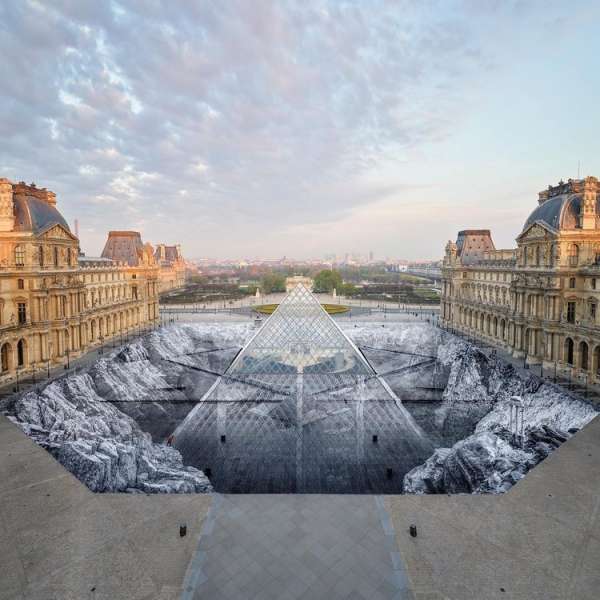 As Paris' famous Louvre Pyramid, designed by IM Pei, the famous architect who recently passed away, celebrates its 30th anniversary, artist JR has created a giant collaborative piece of art filling up the entire Napoleon Court. "The Secret of the Great Pyramid" was created with the help of 400 volunteers, generating a giant optical illusion of pyramid disappearing into an underground abyss.
https://www.ilpost.it/2019/04/01/piramide-louvre-jr/
---
carnet de notes 487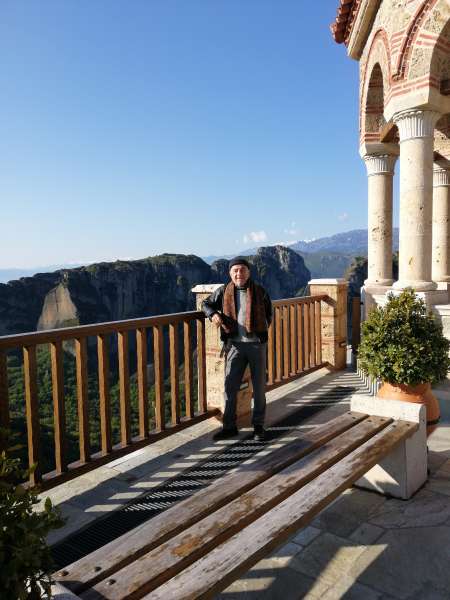 carnet de notes by paolo rinaldi, rinaldi.paolo@fastwebnet.it, 0039.3483577940, @paolorinaldi, https://www.facebook.com/paolrin
---
voyages
le meteore
https://www.grecia.info/grecia-continentale/meteore/
---
architecture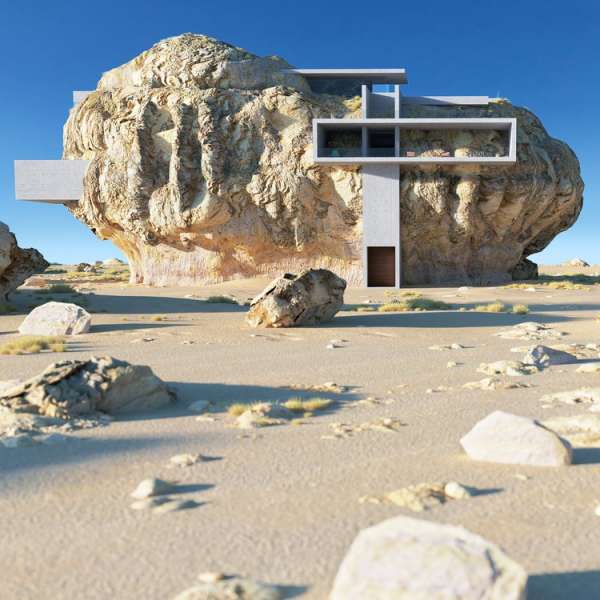 Shanghai-based architect and architectural photographer Amey Kandalgaonkar found inspiration in the rock cut-tomb of Madain Saleh in Saudi Arabia, and with the same architecture approach, designed two residential projects that incorporate architecture with the rigid parts of nature. For his second proposal, Rock House 3, the architect had a different approach, leaving the desert rocks as intact as possible, which is why the structure's mass was elevated on pilotis, creating minimum impact on the rocks below it
---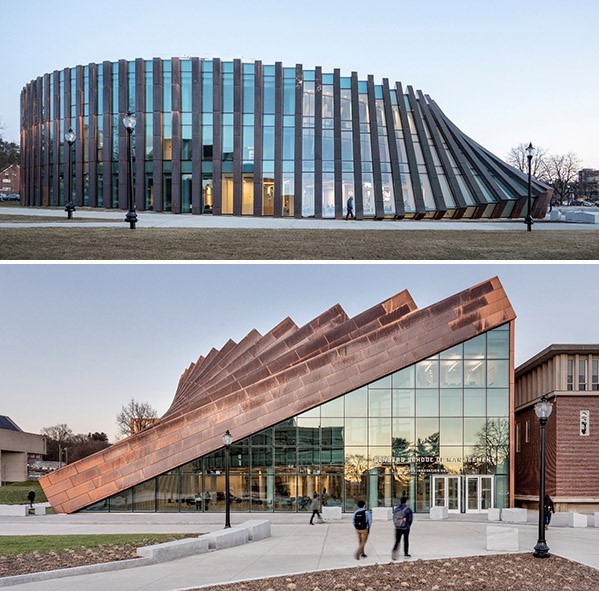 Designed by BIG-Bjarke Ingels Group and Architect of Record Goody Clancy, the copper-clad Business Innovation Hub at the heart of the University of Massachusetts Amherst adds 70,000SF of hyper-collaborative study and social space to one of the top-30 public business schools in the United States. Prominently situated on Haigis Mall near the entrance to the campus, a dramatic triangular glass entrance created by a domino-effect greets students. The building exterior is wrapped in straight, vertical pillars that gradually slope downward, creating a distinct appearance without any curved elements. ph Laurian Ghinitoiu and Max Touhey
---
interiors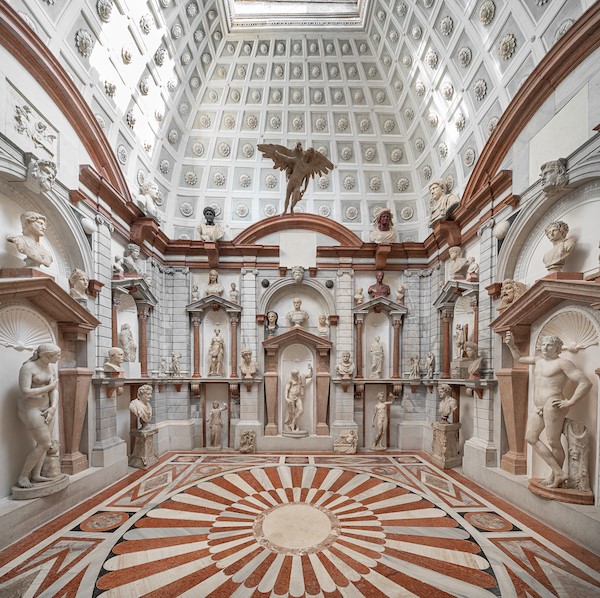 Museo di Palazzo Grimani, Santa Maria Formosa,Venezia
Dopo più di quattrocento anni, l'inestimabile collezione del patriarca Giovanni Grimani torna nel suo Palazzo a Santa Maria Formosa per un evento eccezionale: la ricostruzione della Tribuna Grimani, il 'camerino delle antichità' da lui stesso concepito per custodirvi le opere più mirabili della sua raccolta
http://www.palazzogrimani.org/
---
hotels and restaurants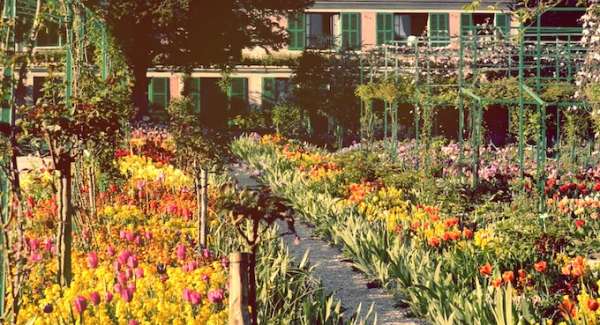 La casa di Claude Monet a Giverny in Normandia è in affitto su Airbnb. La dimora-atelier del pittore impressionista, in cui visse per oltre quarant'anni, è adesso una casa vacanze che può ospitare fino a 6 persone, al costo di 200 euro a notte. A una condizione: facendo molta attenzione alle opere e ai mobili d'epoca
---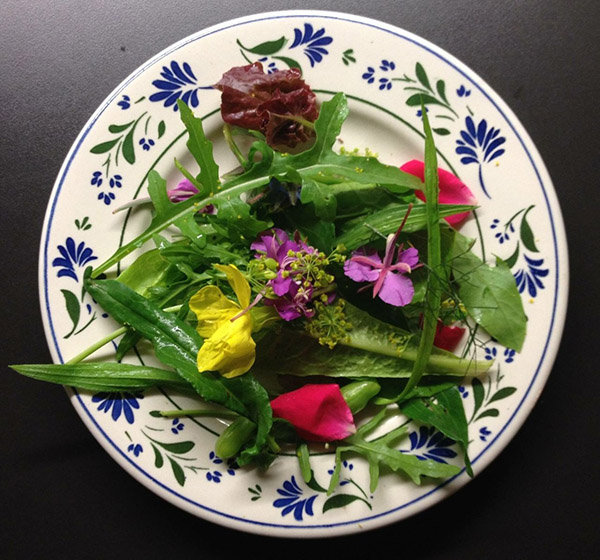 Torstraße is home to an exceptional and sustainable newcomer: frea, the first 100% plant-based restaurant. Here the motto is "full taste, zero waste". In other words, every vegetable comes directly from the farmer's field to frea without packaging. Everything is used and cooked, including the skin and leaves. And if it no longer serves any purpose, it ends up directly in the composting machine, which produces a soil substitute from it within 24 hours
---
design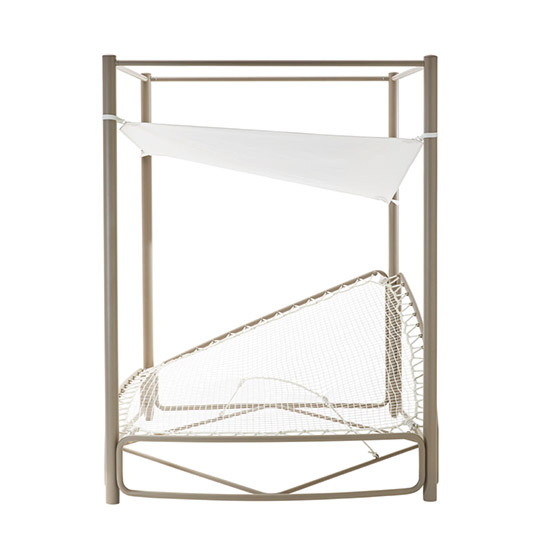 Atollo è una seduta atipica, quasi un letto.
Disegnato insieme ad Antonio de Marco, Atollo è ispirato al mondo della nautica, una rete sospesa su una struttura in alluminio, che la mantiene in tensione. Una grande amaca in cui andare alla ricerca della posizione che si preferisce.
---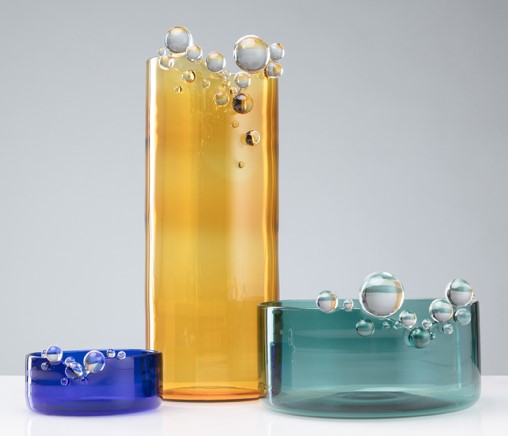 vetri by simone crestani for adele-c
---

Dutch artist Aldo Bakker used a 12,000-year-old Japanese technique to create a series of lacquered objects showed at Carpenters Workshop Gallery in New York City. The works are among 10 pieces, including seats and tables
---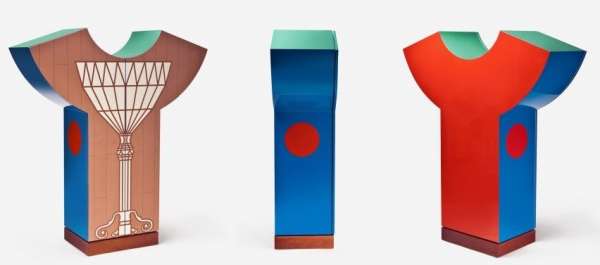 BD Barcelona Design has released the final design created by the late architect and designer Alessandro Mendini. Called Cristallo, the limited-edition design consists of a wooden cupboard in the shape of a trophy, complete with colourful panelling and marquetry
https://it.louisvuitton.com/ita-it/homepage
---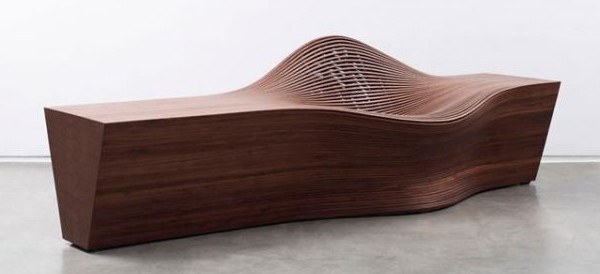 the south korean designer bae se hwa bends wood into sculptural pieces hundreds of thin slices of walnut wood over a structured frame. the designer's work is derived from the korean concept of 'baesanimsu', meaning the back of the mountain and front of the water
---
installazioni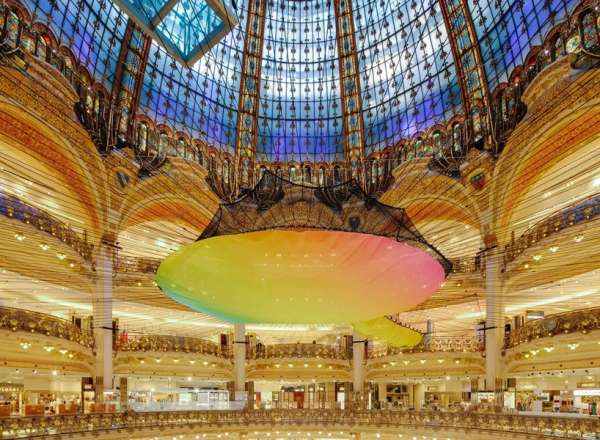 suspended rainbow playground stretches under the iconic dome of galeries lafayette in paris
---
euroluce

lamps by lalique
---
la festa delle farfalle by ingo maurer
https://www.ingo-maurer.com/it/
---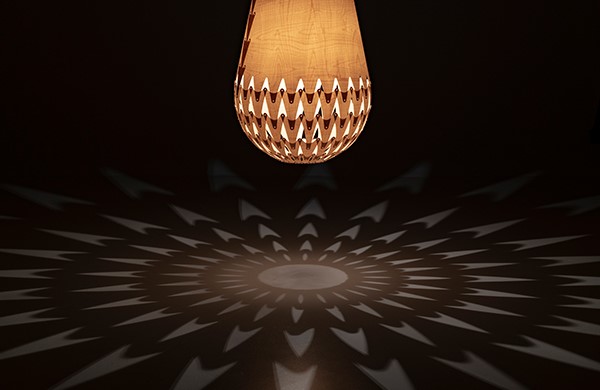 Baskets of Light by David Trubridge
https://www.davidtrubridge.com/
---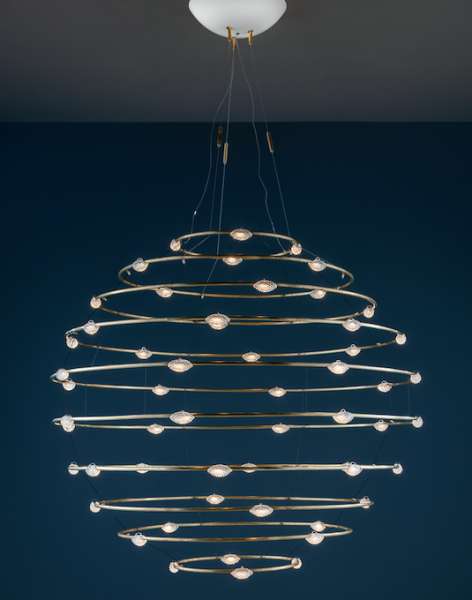 56 Petits Bijoux di Catellani & Smith e%u0300 la rappresentazione di un 'movimento statico', l'effetto di un'azione che sembra imitare il gesto di gettare un sasso in uno specchio d'acqua, formando onde concentriche che si propagano nello spazio
https://www.catellanismith.com/
---
art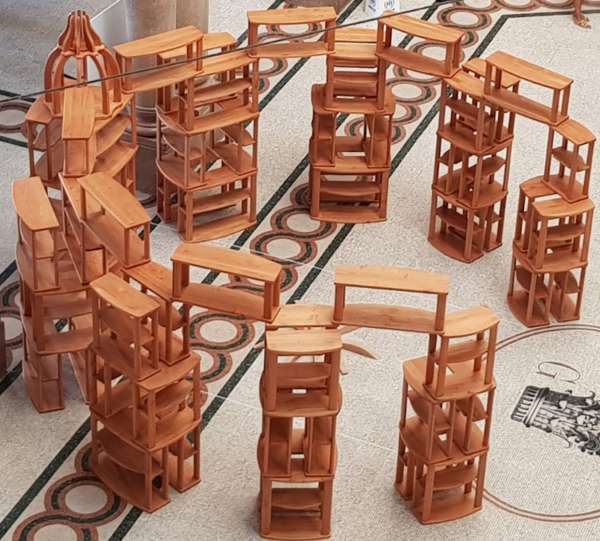 "Meditazione nell'abbraccio di Colonnata" è il tema dell'esposizione della scultura libreria (massello di cliegio) di Antonio Bruni –Galleria Alberto Sordi, come simbolo del Festival d'idee Un Pensiero Per Roma
http://www.antoniobruni.it, http://www.pensieroxroma.it
---
mostre/exhibitions

left, nicol squillaci, sala mantero, protovenere
https://www.facebook.com/search/top/?q=Nicol%20Squillaci
right, gian piero siemek
https://luisaespanet.blogspot.com/2019/03/?m=0
---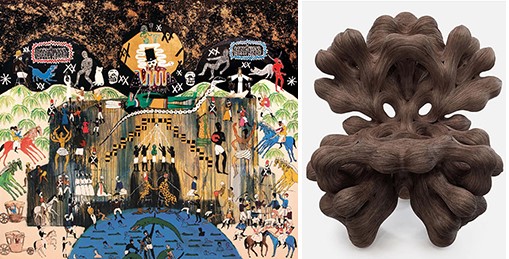 left,umar rashid at tyburn gallery
right, Digital Manual by Material Architecture Lab, The Bartlett School of Architecture (B-Pro), the aram gallery
https://www.thearamgallery.org/
---
eventi
from top left, clockwise
la 5° edizione del Festival della Lentezza, dal 14 al 16 giugno 2019, nei cortili, sale, edifici e il giardino della Reggia di Colorno (PR). Tre giorni in cui vivere 40 eventi, a ingresso gratuito e senza barriere tra artisti e pubblico http://lentezza.org
il Premio Internazionale Carlo Scarpa per il Giardino è stato assegnato all'Associazione dei coltivatori di tè biologico di Dazhangshan http://www.fbsr.it/paesaggio/premio-carlo-scarpa/
il Festival dell'Amore, che ccuperà la Triennale di Milano dal 7 al 9 giugno, è inserita all'interno della XXII Esposizione Internazionale, ha radio Deejay come media partner, la Pina, Paola Maugeri e Sofia Viscardi come madrine d'eccezione. http://www.ilfestivaldellamore.it/
La XVI edizione di Ipercorpo si svolge a Forlì dal 30 maggio al 2 giugno, con appuntamenti anche l'8 e il 16 giugno ed è dedicato alla Pratica quotidiana. Teatro, danza e video danza, arti visive, musica che nella pratica di quest'anno si trasferiscono nel centro di Forlì, nella Chiesa di San Giacomo e nell'Oratorio di San Sebastiano
http://www.ipercorpo.it/, http://www.cittadiebla.com/contatti/
---
theaters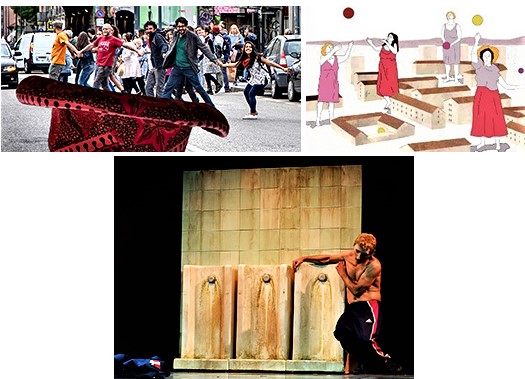 from top left, clockwise
Teatro e musica con il cappello: sei spettacoli in cortili, parchi, mercati, orti tra via Padova e viale Monza tra fine maggio e inizio giugno. La tournée è organizzata dal Teatro Officina con il gruppo dei Facilitatori territoriali, una innovativa figura di volontario. programma:
il 1° giugno 2019 nel quartiere milanese di Quinto Romano si terrà il Festival "5 miglia da Milano", realizzato dopo un percorso di coinvolgimento con i cittadini del quartiere stesso
https://it-it.facebook.com/5migliadamilano/ http://www.instagimg.com/user/5_miglia/10988480043
http://www.instagram.com/lecompagniemalviste/, https://it-it.facebook.com/lecompagniemalviste/
luciano di mario manfredini, in sala fassbinder all'elfo puccini di milano
---
books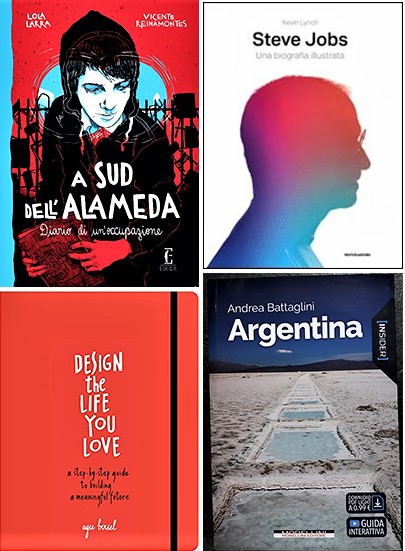 from top left, clockwise
"A sud dell'Alameda" di Lola Larra e Vicente Reinamontes
vince il Premio Andersen 2019, Amazon.it
kevin lynch, steve jobs, una biografia illustrata, http://www.electa.it
andrea battaglini, argentina, https://www.morellinieditore.it/
ayse birsel, design the life you love, Amazon.it
---
etc.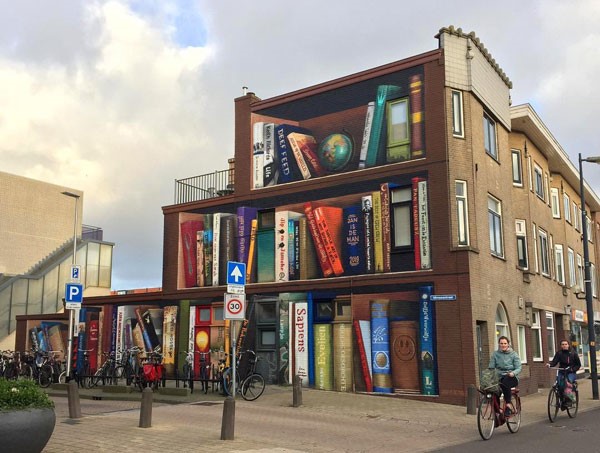 Dutch street artists Jan Is De Man and Deef Feed recently painted a literary trompe l'oeil mural on an apartment building in Utrecht, Netherlands. The pair turned the side of the three-story building into a multi-level bookshelf.
https://www.keblog.it/street-art-palazzo-libreria-utrecht-jan-is-de-man-deef-feed/street-art-palazzo-libreria-utrecht-jan-is-de-man-deef-feed-1/
carnet de notes by paolo rinaldi
online weekly magazine 27/05/2019
(travel, viaggi, architettura, interni, design, hotels, ristoranti, bar, luce, arte, mostre, foto, fashion, installazioni, musei, teatro)
carnet de notes 487 has been sent to/
è stato inviato a 16509 recipients/indirizzi
and posted to social networks:
facebook, twitter, linkedin and viadeo