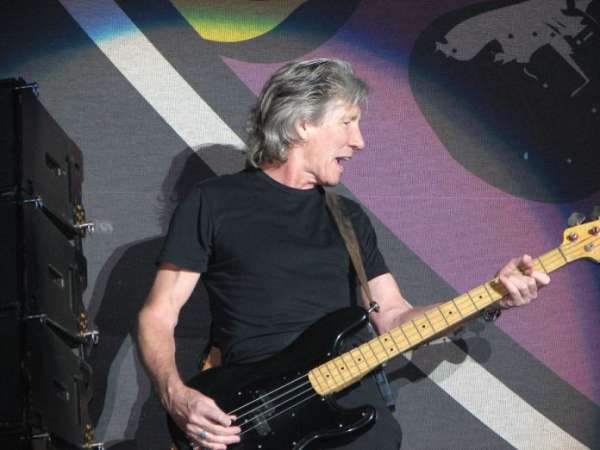 l'ex pink floyd roger waters progetta di cantare the wall al confine usa-messico
---
carnet de notes 376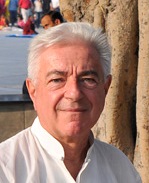 by paolo rinaldi, rinaldi.paolo@fastwebnet.it
---
voyages/travels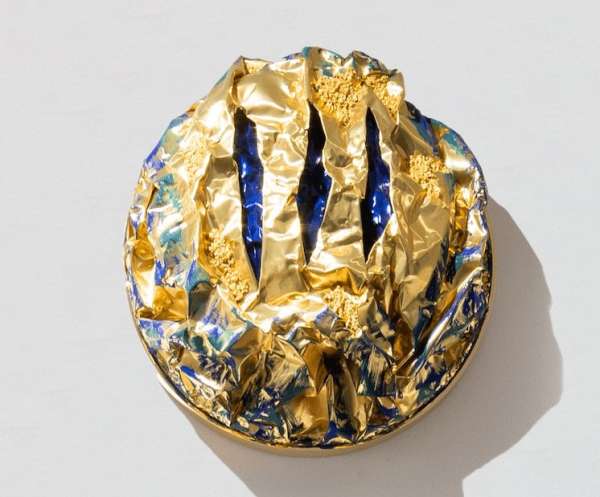 bologna, alla scoperta dei luoghi di lucio dalla
http://www.bolognawelcome.com/
---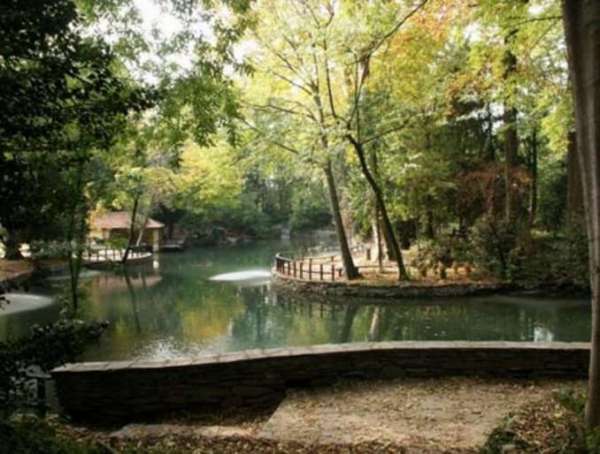 l'exploit del turismo botanico. tre nuovi siti lombardi entrano nella rete grandi giardini italiani
---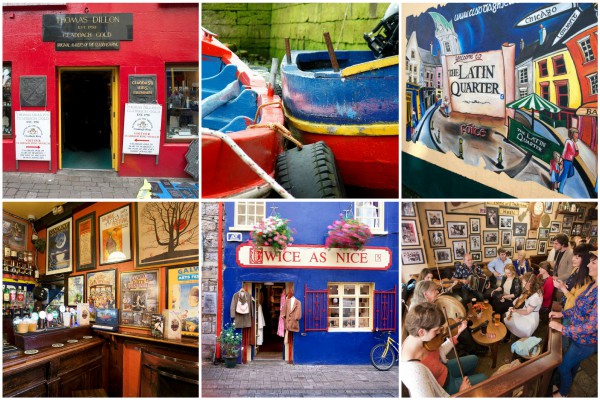 galway
---
architettura/architecture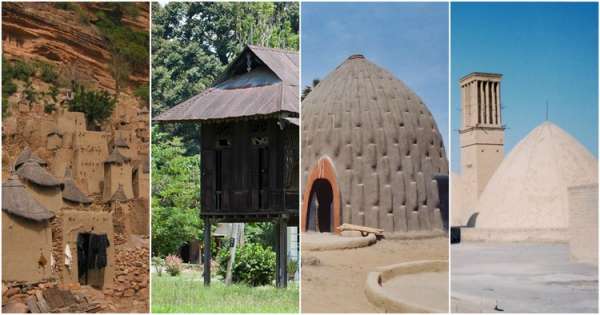 11 vernacular building techniques that are disappearin. "vernacular architecture can be said to be 'the architectural language of the people' with its ethnic, regional and local 'dialects,'" writes paul oliver, author of the encyclopaedia of vernacular architecture of the world'. unfortunately, there has been a growing disregard for traditional architectural language around the world due to modern building technology quickly spreading a "loss of identity and cultural vibrancy" through what the architectural review recently described as "a global pandemic of generic buildings"
https://en.wikipedia.org/wiki/Encyclopedia_of_Vernacular_Architecture_of_the_World
---

shaped by the serpentine run of the brembo river and the sloping alpine mountainsides, big-bjarke ingels group's winning design for the new 17.500 m2 s.pellegrino flagship factory embraces the surrounding forces of nature and taps into s.pellegrino's industrial heritage, guiding visitors through the 30-year journey of the natural mineral water
http://www.big.dk/, https://www.sanpellegrino.com/it/it
---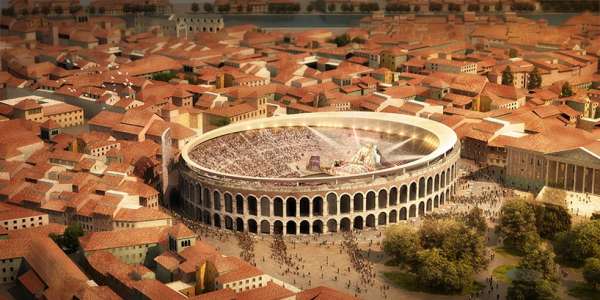 german firm gmp architekten has won the commission together with SBP to realize the proposal of fitting a folded roof cover for the historic and well-known amphitheater in verona, italy. the international competition saw 87 proposals withered to one winning scheme; a retractable roof that can be automated to open and close in case of bad weather
http://www.gmp-architekten.de/start.html
---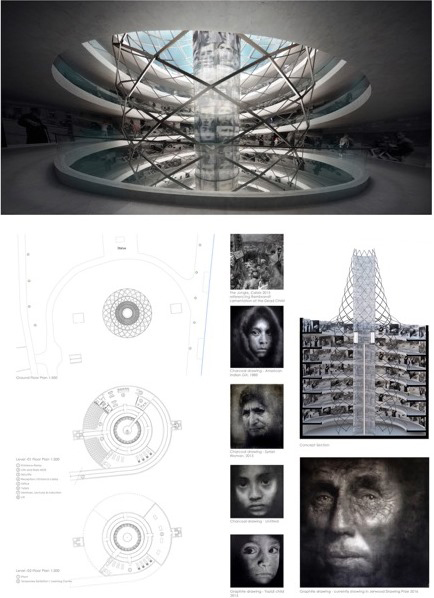 gebler tooth architects have entered ar future projects with a design for the holocaust memorial at westminster, london, in collaboration with the artist caroline burraway
http://www.jerwoodvisualarts.org/projects/jerwood-drawing-prize-2016/
---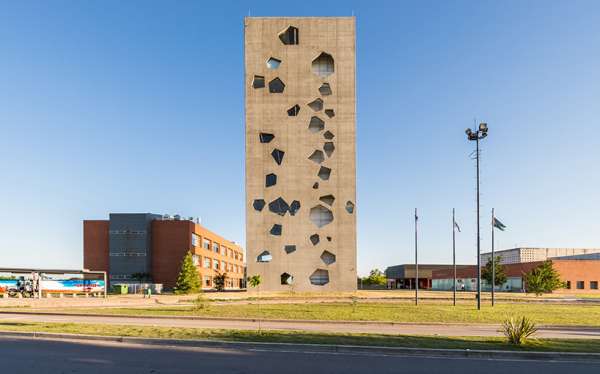 morini arquitectos has added a distinctive concrete tower to a university campus in argentina, originally masterplanned by césar pelli in 1999. conceived as a visual landmark for the school, the tall structure is perforated with a variety of geometric apertures that openly display the building's internal activity. ph gonzalo viramonte
http://www.plataformaarquitectura.cl/cl/office/lucio-morini
---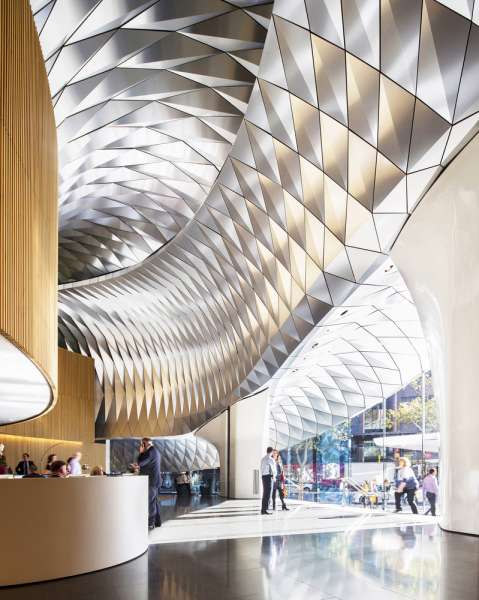 hsbc centre, sydney nsw 2000, australia, architects fjmt, ph brett boardman
---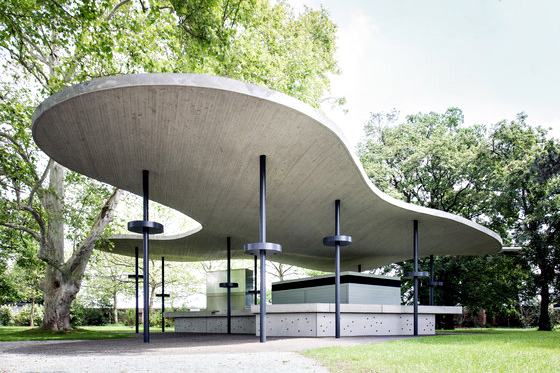 cloud7, grafegger, austria. project by tne architects: the "floating" roof, a curved umbrella above the ground, creates a spatial and atmospheric effect, marking the culinary meeting point at the centre of the castle park. the twice-bent, in-situ concrete surface rests on the steel supports like a "sheet of paper"
---
left, 48 north canal road, singapore. project by woha: the formal architectural language of fractal, triangulated geometry originated from the need to comply with authority requirements of having splayed corners as the building is bounded by three roads
http://www.world-architects.com/it/woha
right, the site of reversible destiny in japan is a construction of undulating planes, shifting colors, and disorienting spaces — it's a place of purposeful experimentation, built in 1995 and designed by shusaka arakawa and madeline gins. the juggling, jumbling, and reshuffling of the body in this atmosphere introduces the person to the process that constitutes being a person
https://www.tofugu.com/travel/yoro-park/
---
interni/interiors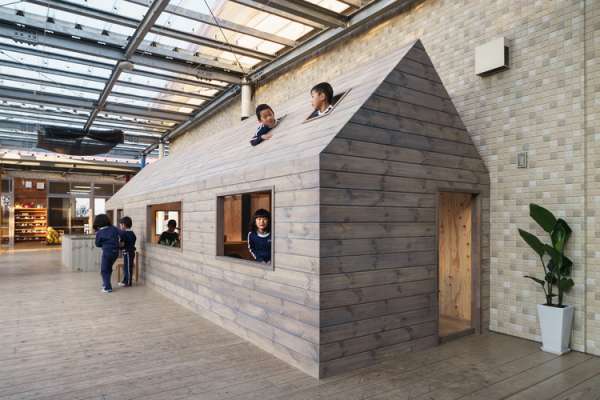 ks kindergarten / hibinosekkei youji no shiro kids designlabo. saga, saga prefecture, japan. ph taku hibino /hibinosekkeiI – youji no shiro
---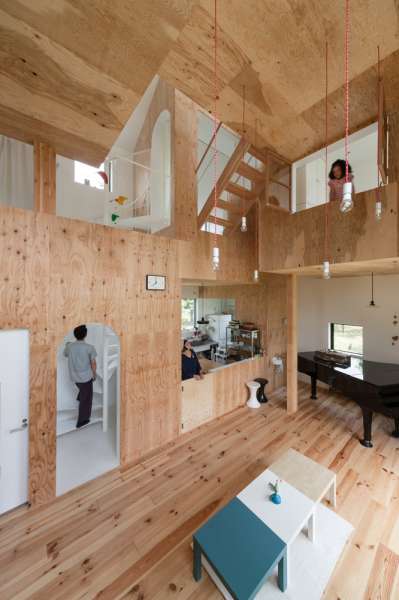 seets spectacles architects, mitaka, tokyo, japan
---
hotels, restaurants and bars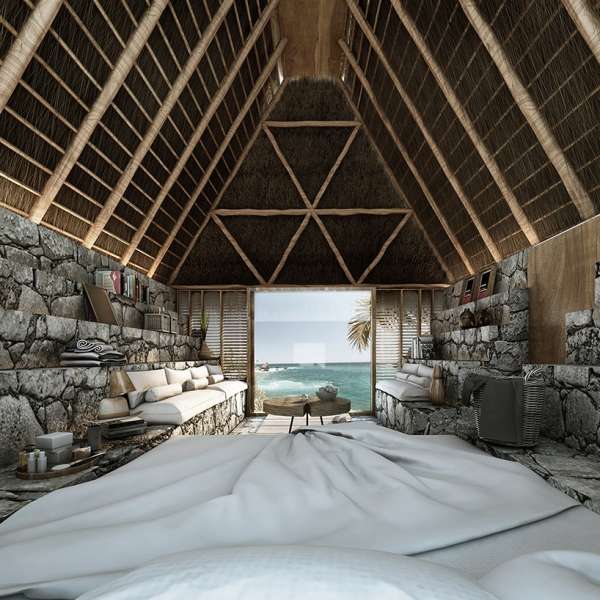 los sueños dorados is a 25-hectare eco-tourism project by architecture and urbanism studio santoscreativos, located on the pacific coast of jalisco in mexico. it is composed of 36 exclusive lots for residences, beach club, jungle spa, trekking, hiking trails, local orchard, sculptures and eco-villas with an extended ocean view. the main asset of the proposal consists of designing a low impact, holistic development that adapts to specific geographic conditions
http://santoscreativos.tumblr.com/
---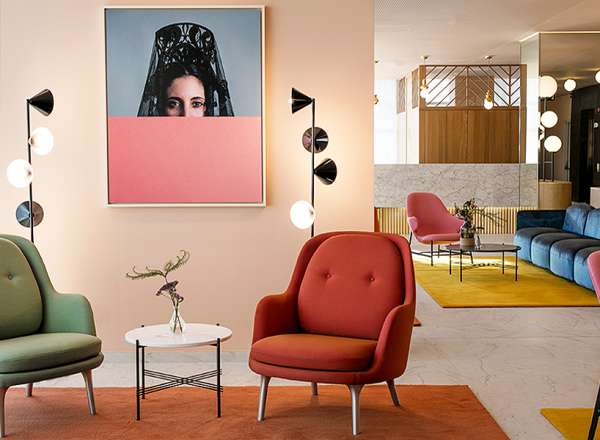 located inside the symbolic tower of madrid, spanish designer jaime hayon has overhauled the 'torre madrid hotel'. the completed hotel interior is comprised across nine floors and embraces the history and culture of spain and at the same time, pairs past influences with an elegant design that unifies traditional grandeur and a modern approach
---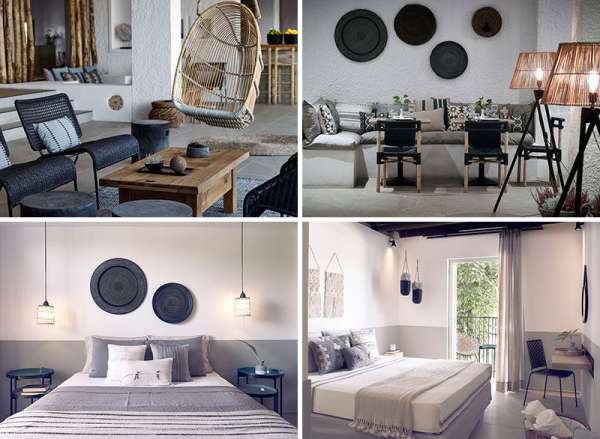 on the small island of skiathos, greece, interior design studio stones and walls led the complete renovation of the skathos blu hotel
http://www.stonesandwalls.com/en/
---
inside kido sushi bar, this japanese restaurant in st. petersburg, russia, the most distinctive feature is the wooden element which envelopes one side of the wall and the entire ceiling. designed by da architects
https://it.pinterest.com/pin/489836896955320273/
---
design

federico babina architecturally interprets mental illnesses an animated video and a collection of drawings interpret various mental states through architectural forms
http://federicobabina.com/ARCHIATRIC
---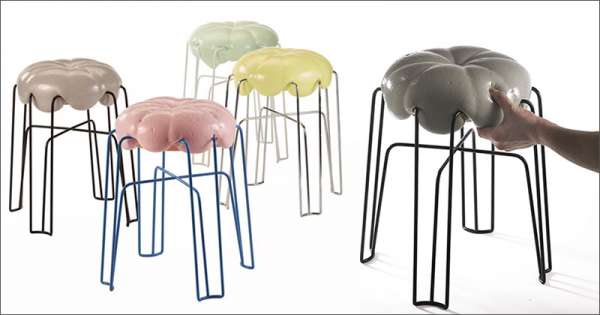 inspired by the value and power of play, german product designer paul ketz has created marshmallow – a steel framed stool covered with a soft foam seat that mimics the look of fluffy marshmallow creme
---

left and center, sean and cynthia o'hara of american design firm o'hara studio have designed the spruce tables. inspired by conifer cones (or pine cones) from an alpine forest, the tables feature wood scales arranged in overlapping layers
right, in collaboration with interior architect sybille de margerie, the french artianal metalworker pounat introduce a furniture collection in dialogue between marble, glas and oak
http://www.pouenat.com, http://www.sybilledemargerie.com
---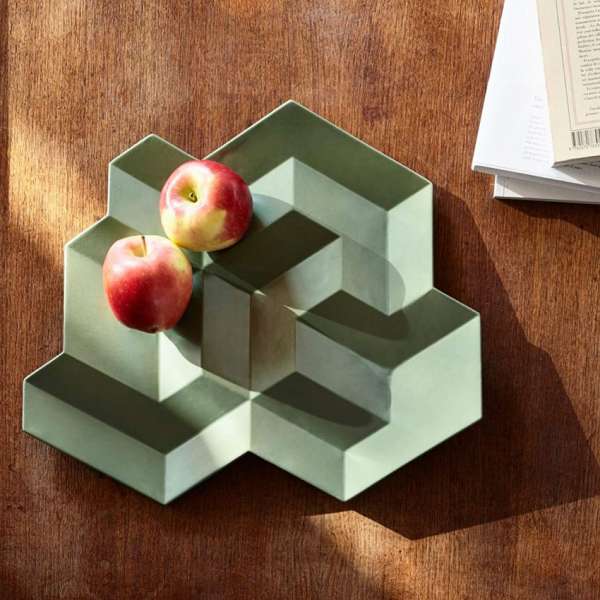 terno, a ceramic cetrepiece by il coccio design edition. a geometric element replicated and oriented in three directions, for an object that is surprising due to the effect of reflection of light. as in a cubist composition, an illusion of three-dimensional volumes, of spaces and facets
https://www.facebook.com/IlCocciodesignedition/
---

left, chiave di volta, la trottola assume il significato figurato di "chiave", elemento di chiusura per una scatola statica, volume perfetto e naturale. design gumdesign / azienda rubinacci falegnameria
http://www.gumdesign.it/gum/index.htm
http://www.rubinaccifalegnameria.com/IT/
center, larose paris partnered with sculptor david umemoto to create a series of brutalist concrete vases
http://laroseparis.com/, http://davidumemoto.com/
right, yaacov kaufman, rattle. kaufman was delighted at discovering the wealth of possibilities contained in this simple object, and began transforming the traditional, and familiar rattle in original and surprising ways. he made rattles from simple materials such as disposable cups, bowls, lamps, toys and other rattle
http://www.yaacovkaufman.com/, http://www.imj.org.il
---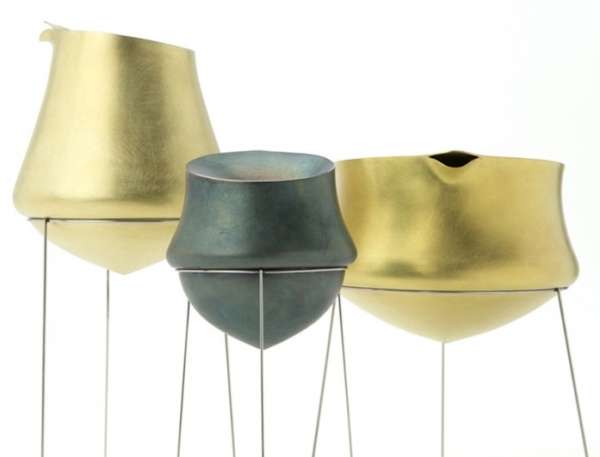 london-based metalsmith adi toch has created a series of pouring vessels on stilts that respond to human voice with gentle movement. through a sensitive and surprising interaction, the installation explores the relationship between the spectator and a potentially sentient object
---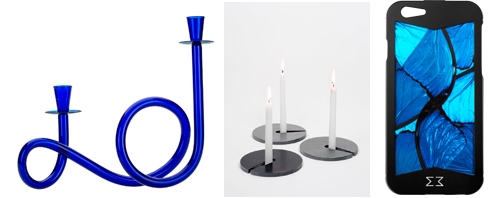 left, de vecchi milano 1935 trova la sua migliore espressione nel candeliere multi8 che ricalca gli stilemi di t8, il celebre porta candele disegnato da piero de Vecchi nel 1947. oggi, l'aziendapropone un inedito modello in vetro
center, adattatore è un oggetto semplice ma significativo, pronto ad accogliere con elementare capacità candele di diverse dimensioni. design gumdesign / azienda metallivivi /
http://www.gumdesign.it/gum/index.html
right, cell box case with real butterfly wings by khamama
---

left, arquitectura de papel. a oficina propoe construçoes tridimensionais a partir de mapas de diferentes camadas da cidade de sao paulo, como topografia, hidrografia, história etc., tendo como inspiracao o pensamento e a obra do arquiteto português joao luís
agendamento@mcb.org.br
right, le ceramiche paper clay di paola paronetto si colorano e si trasformano, dando vita alle collezioni succulentae, fide e sufi
https://www.paola-paronetto.com/
---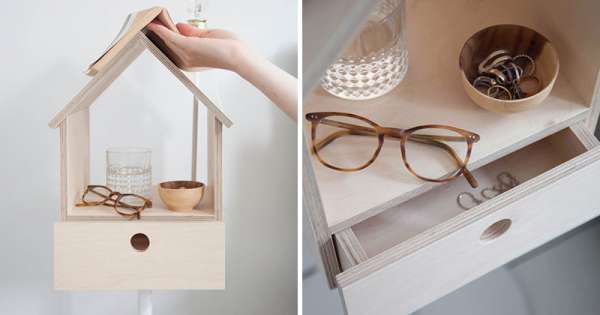 designed with multi-functionality in mind, the birdhouse cabinet by lianne siebring of siebring & zoetmulder design products, is a light fixture, book marker, and storage solution all in one simple furniture piece
---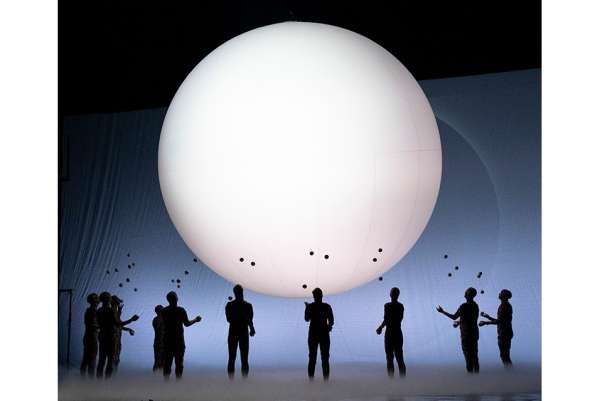 resin cubes with crystal bubbles trapped inside, capturing a dynamic movement that is reminiscent of air rising through the water, hinting life. ledlights placed underneath are transmitted and reflected in a complex way inside the material, by wonderglass
---
lumières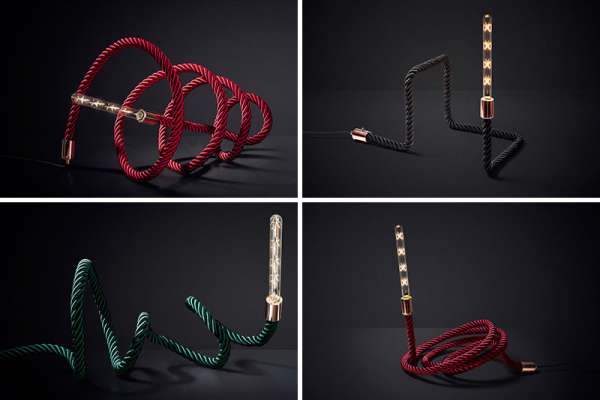 italian design firm mID studio have created 'fauna', an adjustable lamp that can be positioned in almost any design or shape you like
---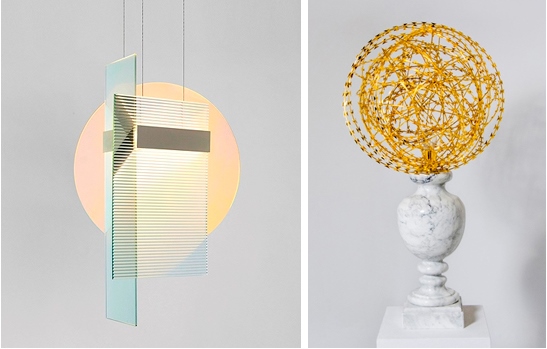 left, the kazimir chandelier by new york based studio ladies & gentlemen is now available at triode (paris). kasimir was inspired by the late 1800 russian artist, kazimir malevich, who created paintings often composed of flat, abstract areas of multi-layered shapes and compositions
http://www.ladiesandgentlemenstudio.com/
right, amarist studio presents welcome, a lamp evoking the conflicts and moral dilemmas about the borders and the refugee crisis. the refugee crisis, the brexit, the future plans of the president of the united states to construct a wall along the mexican border and ban the entry of visitors coming from several muslim countries…, amarist studio formed by designers arán lozano and clara campo from barcelona, have decided to create this resounding lamp the base of white carrara marble resembles the classic style of ancient greece and rome, the cradle of civilization. on top of the base sits the lamp diffuser, safeguarding the light source through a striking tangle of nº22 razor wire. The same model of razor wire that is used on the borders of serbia and hungary to prevent syrian refugees from entering europe
---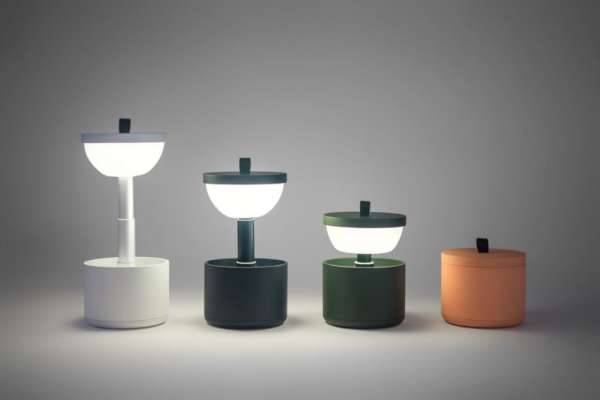 bento. the portable lamp by berlin-based yuue design is interactive as you simply pull the loop on the top to turn it on, raising it to different heights thanks to its extendable pole. when you're ready to turn the light off, you push the top down to close it into its original state, which resembles a japanese bento box
---
food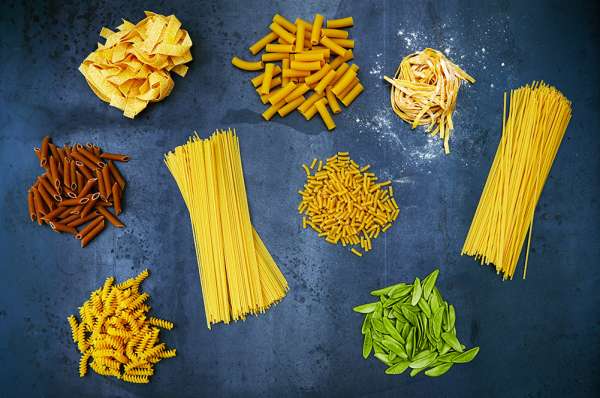 pasta is a simple and wonderful foodstuff. it's up there with pizza, gelato, and tiramisu as one of the great culinary inventions to come out of italy. jamie oliver
---
art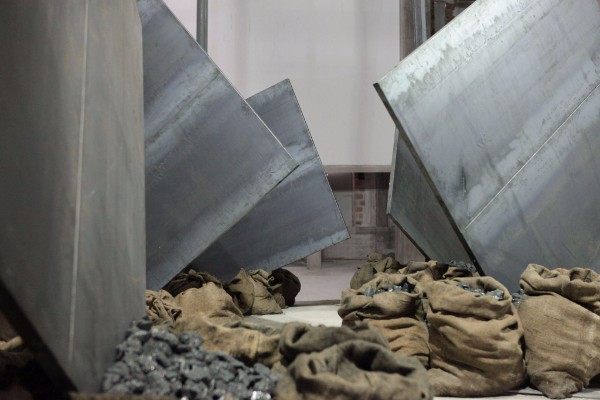 in memoriam, jannis kounellis, 1936-2017
---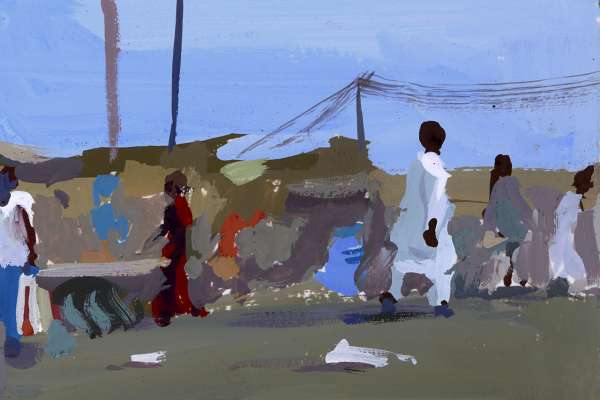 giacomo guidarelli, mercato arabo
http://www.giacomoguidarelli.it/
---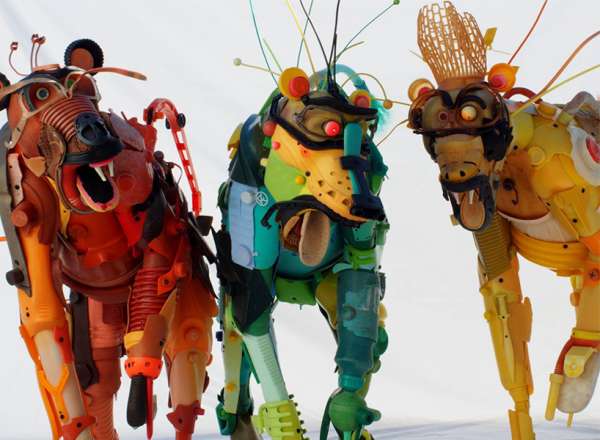 corsican artist gilles cenazandotti does more than visualize what human excess is doing to our planet. to attract attention to animal welfare, cenazandotti uses garbage that he has found washed up on the shores of his homeland to create semi-robotic sculptures of engangered animals
http://gilles-cenazandotti.com/
---
mostre/exhibitions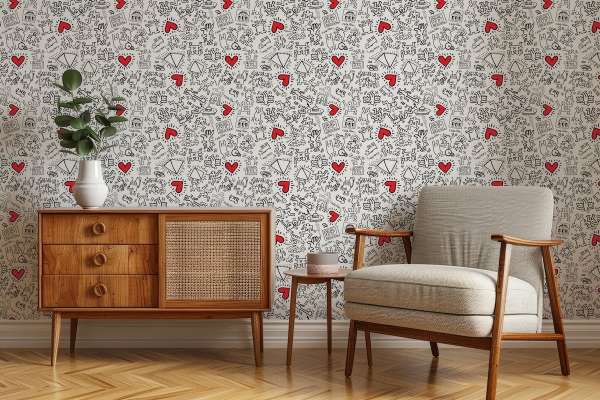 keith haring, palazzo reale, milano
http://www.palazzorealemilano.it/wps/portal/luogo/palazzoreale/mostre/inCorso/KEITH_HARING
---
photos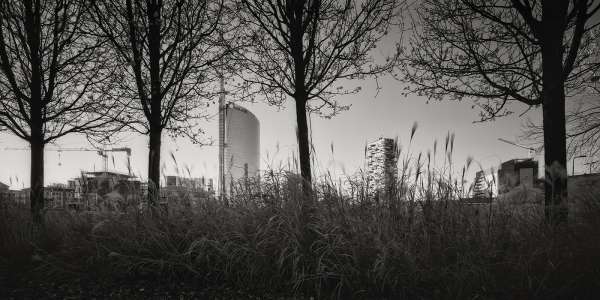 piano alto, vista duomo, due stagioni di torri milanesi
torre unicredit e bosco verticale, milano 2017, ph matteo cirenei
galleria tulpenmanie, milano
http://tulpenmanie.net/, http://www.photoarch.com/
---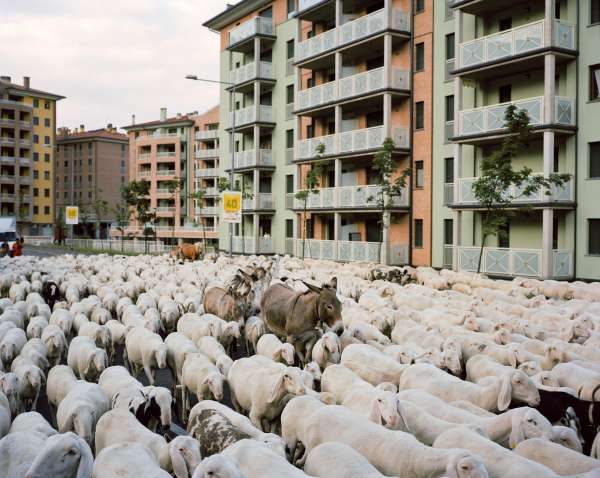 stefano carnelli: transumanza. micamera, 1 marzo
http://www.stefanocarnelli.com/, http://www.micamera.com/
---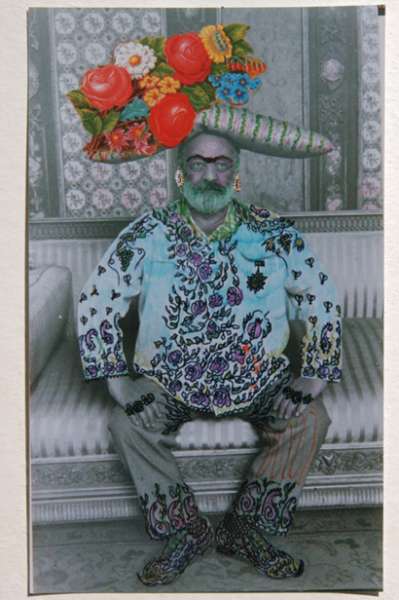 sergei parajanov. self-portrait in istanbul. 1989 © sergei parajanov museum
http://www.whitespacegallery.co.uk
---
et caetera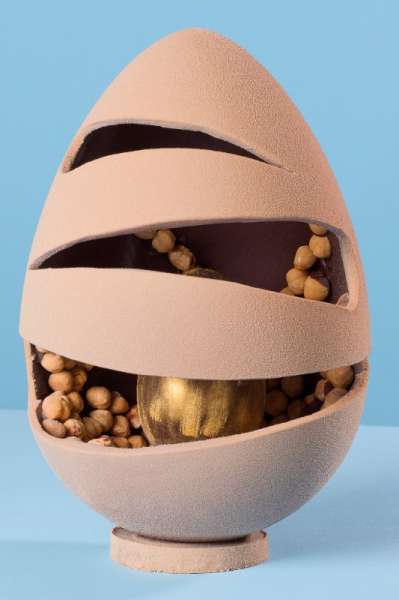 carnet de notes by paolo rinaldi
online weekly magazine 27/02/2017
(travel, viaggi, architettura, interni, design, hotels, ristoranti, bar, luce, arte, mostre, foto, fashion, installazioni, musei, teatro)
carnet de notes 376 has been sent to/
è stato inviato a 12423 recipients/indirizzi
and posted to social networks:
facebook, twitter, linkedin and viadeo
you are receiving this newsletter because you are in my professional mailing list and I send it to you as a free journalistic information
Se non volete più ricevere carnet de notes: Rimuovi xxxxemailxxxx dalla mailing list
If you don't want to receive carnet de notes: Unsuscribe xxxxemailxxxx from this mailing list
Ai sensi del D.Lgs. 196/2003 si precisa che le informazioni contenute in questo messaggio sono riservate e a uso esclusivo del destinatario. Qualora il messaggio in parola Le fosse pervenuto per errore, La invitiamo ad eliminarlo senza copiarlo e a non inoltrarlo a terzi, dandocene gentilmente comunicazione. Grazie.
Pursuant to Legislative Decree No. 196/2003, you are hereby informed that this message contains confidential information intended only for the use of the addressee. If you are not the addressee, and have received this message by mistake, please delete it and immediately notify us. You may not copy or disseminate this message to anyone. Thank you.
Our mailing address is:
paolo rinaldi
corso sempione 88
milano, MI 20154 Italy
Copyright © 2013 paolo rinaldi – All rights reserved.