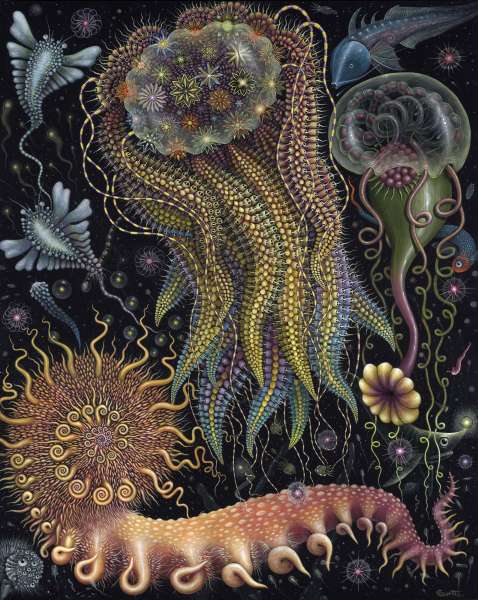 Mysterious Marine Ecosystems Populate Rich Paintings by Robert Steven Connett
https://www.instagram.com/rsconnett/?hl=it
---
carnet de notes 572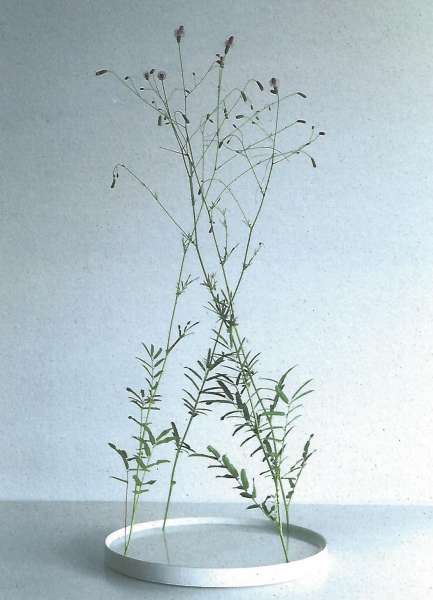 carnet de notes by paolo rinaldi, rinaldi.paolo@fastwebnet.it,
0039.3495087344, @paolorinaldi, https://www.facebook.com/paolrin
---
voyages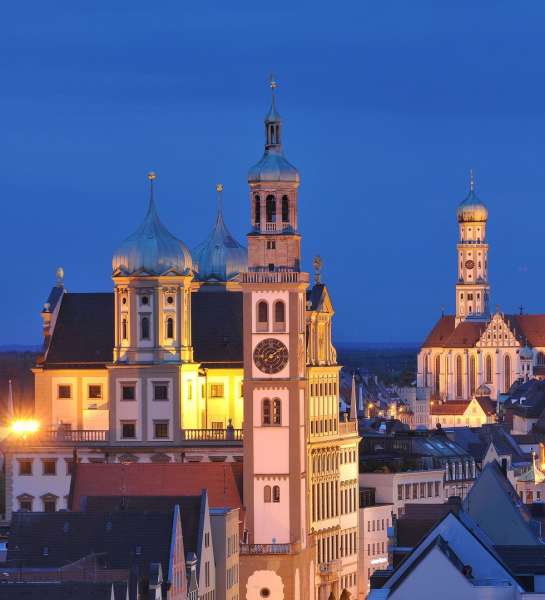 Nel 2021 la città di Augsburg festeggia il cinquecentesimo anniversario delle tre donazioni dell'imprenditore e banchiere augustano Jakob Fugger, detto il "Ricco". Con lo storico documento della donazione del 1521, Jakob Fugger gettò le basi della realizzazione non solo della Fuggerei, ma anche della cappella nella chiesa di Sant'Anna e del patrocinio alla chiesa di St. Moritz
http://www.augsburg-tourismus.de
---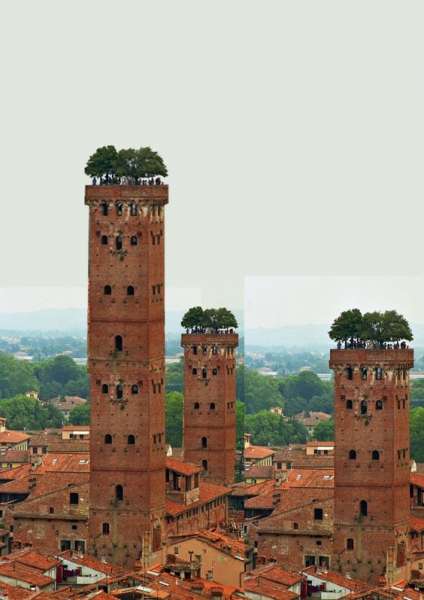 siena
https://www.comune.siena.it/Il-Turista/Turismo
---
architecture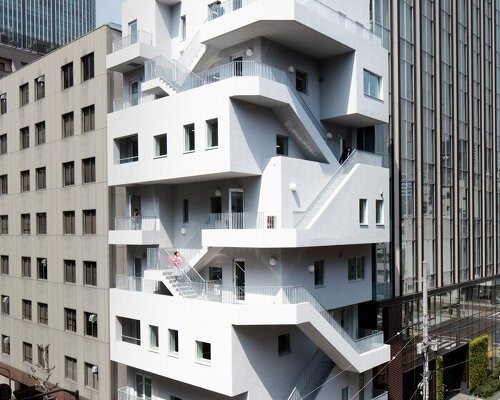 nukkei sekkei wraps façade of arakawa office building in emergency staircases
---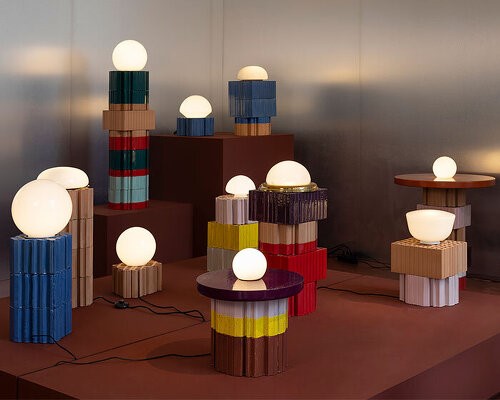 NCDC Building (detail). Image © Arhan Vohra
While many perceive Brutalism as "ugly" or "incomplete", 17 year-old Arhan Vohra found glory in these modernist structures and launched Brutal Delhi, a photography website of New Delhi's Brutalist buildings, shot through his camera lens
https://www.archdaily.com/tag/arhan-vohra
---
hotels, restaurants and bars
il nuovo ristorante incalmo nello storico albergo beatrice di este
https://www.incalmoristorante.com/
---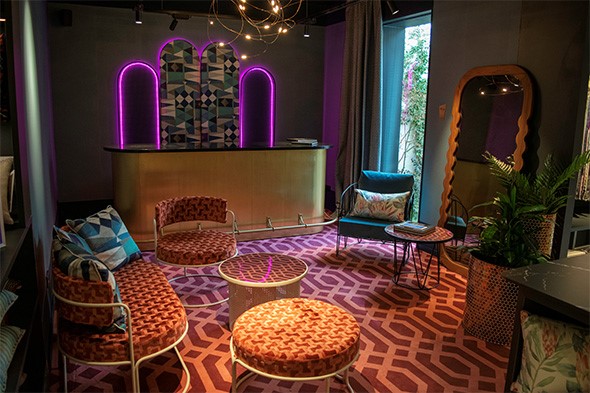 Gancedo Lounge Bar by Ilmiodesign… en Madrid Design Festival
---
interiors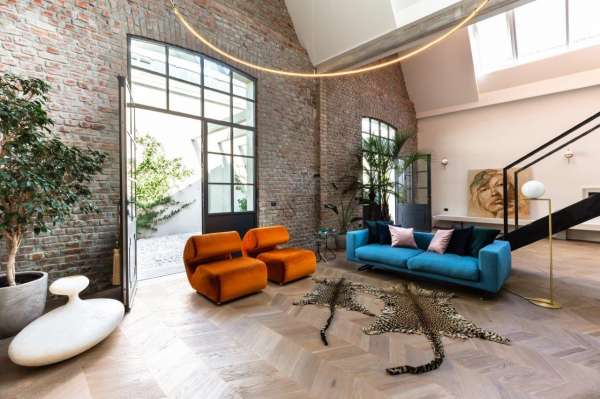 un mix di storia e di modernità caratterizza il loft milanese progettato dallo studio Mingotti e Giordano. Fondato dagli architetti Andrea Mingotti e Filippo Giordano, è specializzato nella progettazione di residenze e retail di alto livello. Per l'intero appartamento, arredi custom made minimi, per rendere protagonista lo spazio, tonalità rilassanti e un pavimento all over in parquet a spina ungherese di Quick-Step in nuance
https://www.mingottigiordano.com/. https://www.quick-step.it/it-it
---
design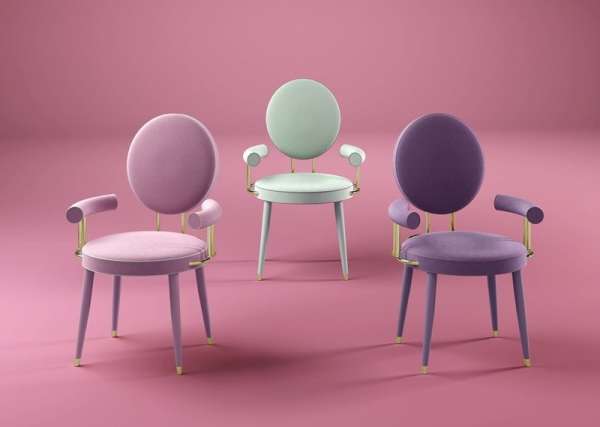 Dressed up in smooth cotton velvet, supported by lacquered legs and featuring polished brass details, the newest Brigid armrest dining chair
---
serapian e azucena collaborano a un progetto speciale: un cuscino mosaico bespoke impreziosisce l'iconica sedia catilina
https://www.serapian.com/it/, https://www.azucena.it/it/chi-siamo
---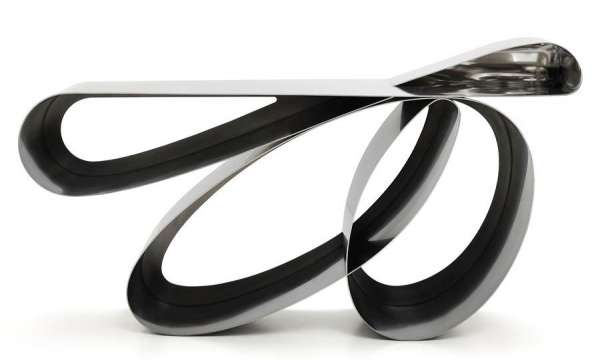 console eagle by xavier lust
---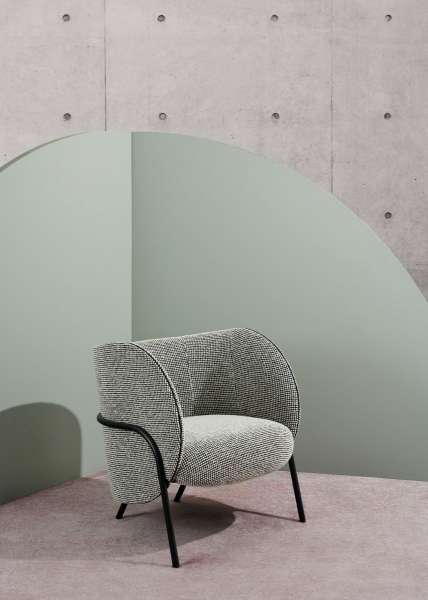 the royce armchair
The Royce armchair takes flight in a fresh collaboration with Australian designer Nikolai Kotlarczyk
---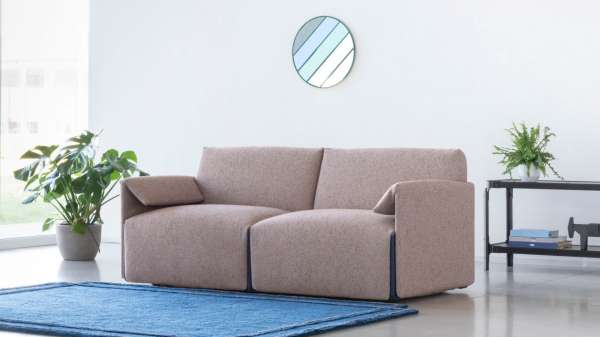 costume sofa by stefan diez for magis
https://www.diezoffice.com/, https://www.magisdesign.com/it/
---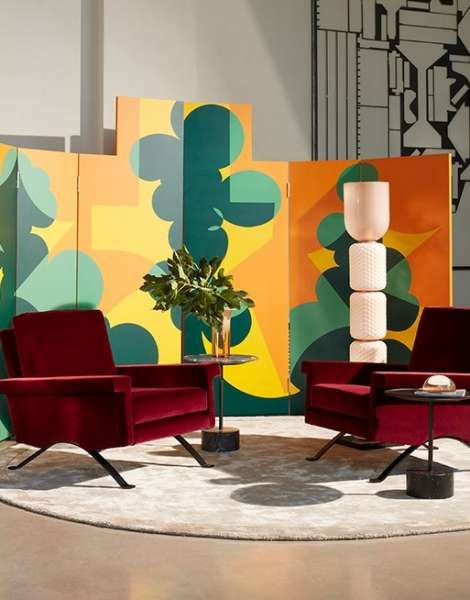 A prominent figure of Italian design, Domenico (Ico) Parisi returns to the Cassina catalogue with a collection of furniture reissued from both the company's historical archive and from private commissions of models never serially produced before
Contatta Cassina | Mobili e arredamento Cassina
---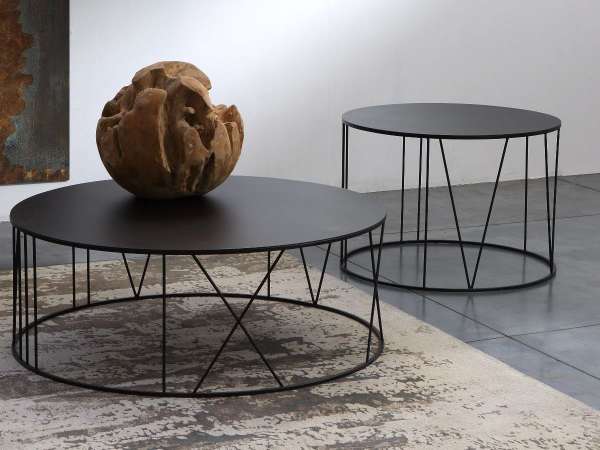 Tavolo basso ROMA, versione 2021, Marie Christine Dorner per ZEUS
zeus@zeusnoto.com
---
installazioni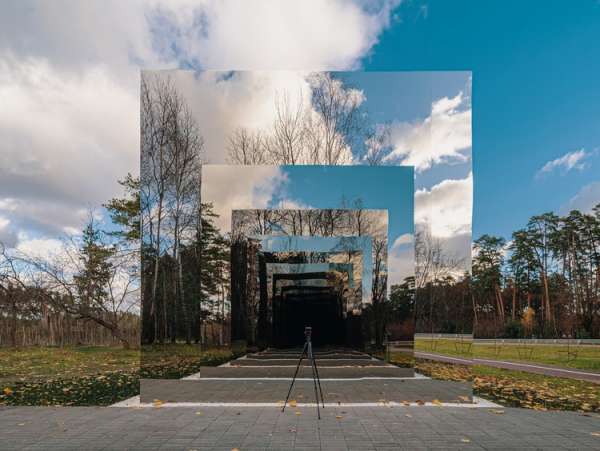 Artist Gregory Orekhov reinterprets the "Black Square" in a new sculpture for Malevich Park located in the Moscow region. Located in the Moscow region, near the settlements of Barvikha and Nemchninovka, a park named after Kazimir Malevich has opened its doors to the public
---
In just 12 days, Jakarta-based fiber artist Agnes Hansella fashioned a staggering trio of macramé installations that hang from a ceiling in Bali. Each of the knotted works spans more than 37 feet wide, cloaking the open-air structure in fringed fibers that evoke the coastal surroundings of Jimbaran. Titled "Mountain," "Ocean," and "Sunset," the wall hangings reflect the natural environment through asymmetric patches reminiscent of coral, waves, and birds
https://www.instagram.com/macrame_id/
https://www.thisiscolossal.com/2021/02/agnes-hansella-macrame/
---
photos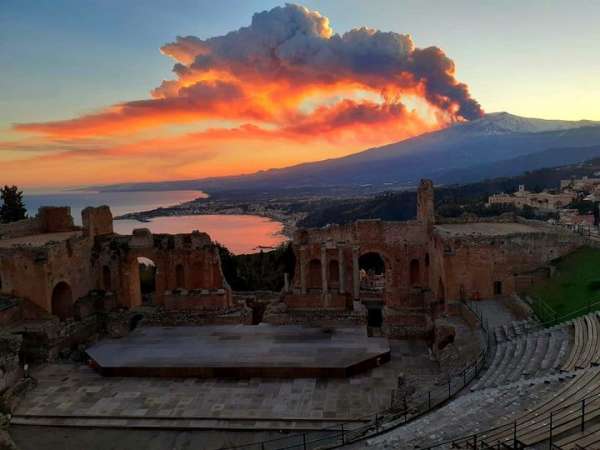 ph gianni perotti
---
books and magazines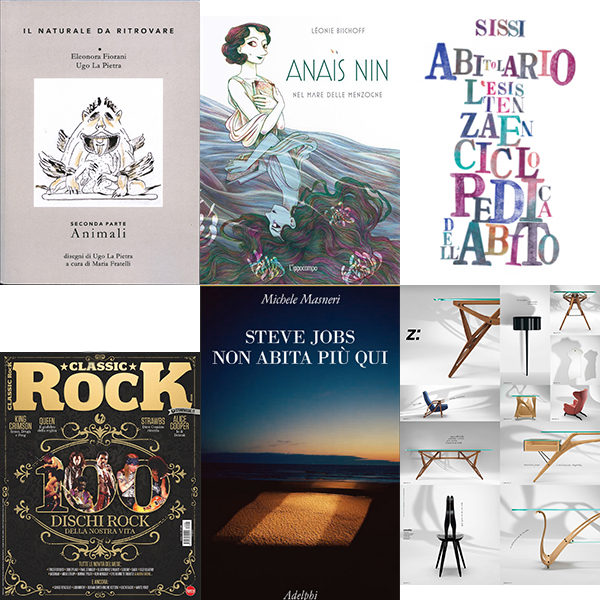 from top left, clockwise
Il Naturale da Ritrovare. Animali. disegni di Ugo la Pietra Testi di Eleonora Fiorani a cura di Maria Fratelli, Casa Museo Boschi Di Stefano. Edizioni Mimesis, 2021
Un graphic novel che racconta la scrittrice icona della sensualità moderna, donna lacerata da dubbi e passioni. http://www.ippocampoedizioni.it

CSAC – Centro Studi e Archivio della Comunicazione, dell'Università di Parma presenta il libro d'artista di Sissi ABITOLARIO. L'esistenza enciclopedica dell'abito nel verso linguisticato. https://www.csacparma.it/
"Carlo Mollino Designs", il libro edito da Quodlibet in partnership con Zanotta, è un tributo a una delle personalità più vivaci e versatili dell'architettura moderna. https://www.quodlibet.it/
Michele Masneri, Steve Jobs non abita più qui. In viaggio verso il futuro più nero e divertente di tutti – la California. adelphi
Classic Rock, il mensile di Sprea Editori, festeggia i suoi primi 100
numeri ed esce con un volume da collezione. https://sprea.it/
---
artigianato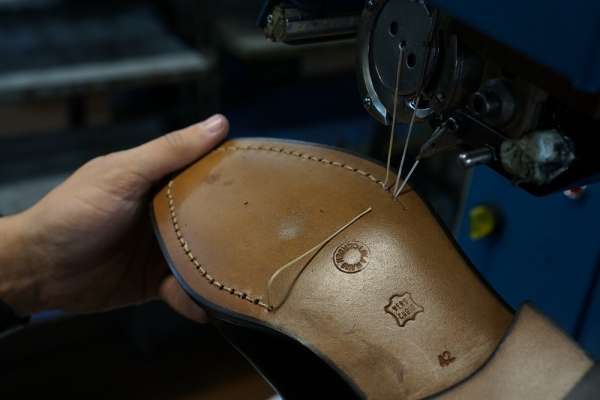 Aumentano le richieste per le calzature personalizzate, è la nuova frontiera del lusso e del benessere. La "Franco Ballin" è l'unico calzaturificio a proporsi con un flagship di fama internazionale sulla Riviera del Brenta, nel Veneziano: opera ancora il maestro calzolaio che fondò l'azienda
---
lumières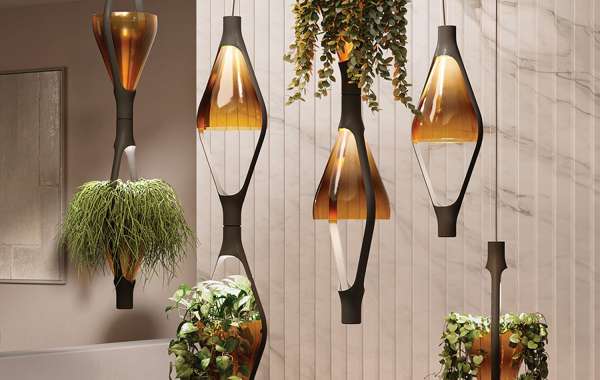 Viceversa. Molteplici letture per un oggetto unico. Una semplice rotazione e la lampada a sospensione può accogliere a sorpresa elementi vegetali. Scenografie oniriche e vibranti, che riconnettono lo spazio abitato con il respiro del verde. Noé Duchaufour Lawrance porta la natura nel cuore della luce e progetta Viceversa
https://noeduchaufourlawrance.com/
---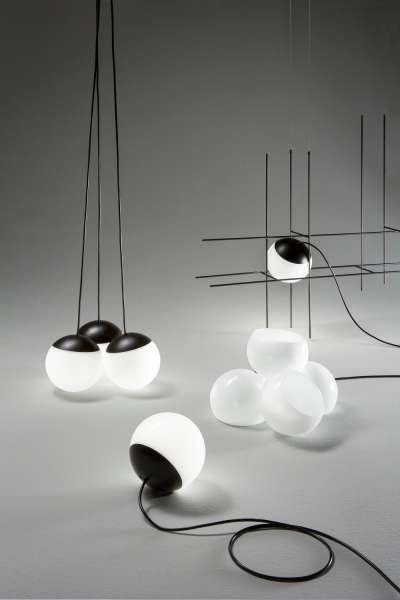 L'ispirazione dalla quale nasce la linea Plot Frame è la semplicità della sfera e il tentativo di rappresentarne il movimento. Una trama metallica all'interno della quale sfere di vetro luminescenti sono quasi libere di muoversi
https://www.vistosi.it/prodotti/plot-frame/duplica-sospensione.html
---
exhibitions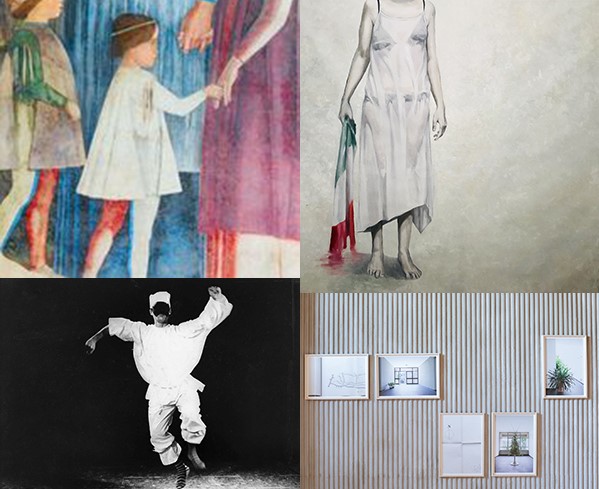 from top left, clockwise
barbieri olivo, camera italia in attesa, 12 racconti fotografici, Gallerie Nazionali di Arte Antica, Palazzo Barberini, Roma, via delle Quattro Fontane
http://www.barberinicorsini.org
Barbara Pietrasanta, Naufraghi e naufragi, Acquario Civico di Milano,
http://www.acquariodimilano.it 
ad una mostra su Giancarlo De Carlo, che ISIA ha organizzato e allestito presso il Museo delle Marche, cioè Palazzo Ducale a Urbino
Arte e Arti, Le avanguardie storiche, Ciclo di lezioni sull'Arte Contemporanea, Dal 26 febbraio al 26 marzo 2021, ore 17, Online su piattaforma Zoom e in diretta Facebook
info@museopinopascali.it
---
museums
Histoires de photographies, Collections du Musée des Arts Décoratifs, À partir du 1er avril 2021, le Musée des Arts Décoratifs présente une exposition de ses collections de photographies, révélées pour la première fois au public
---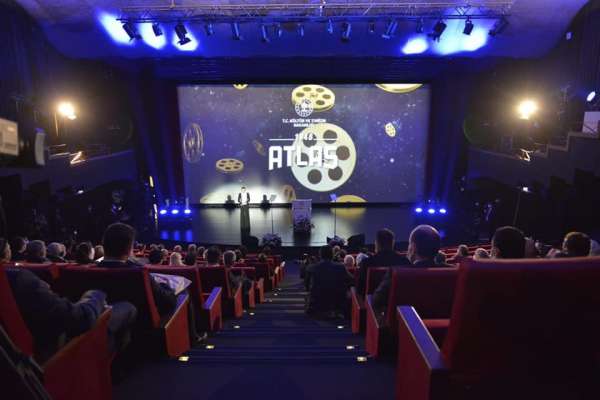 A Istanbul c'è un nuovo museo. E' quello dedicato al cinema che è stato appena inaugurato e che ha trovato spazio in Iskiklal Street, nel quartiere Beyo%u011Flu della città
turchia@turchia.it
---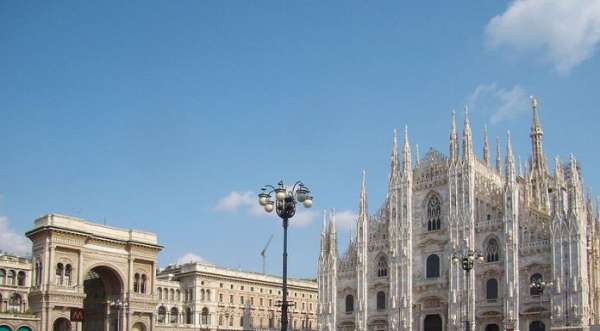 museo city milano
Milano invita cittadini e appassionati a riscoprire il suo patrimonio artistico: bentornati al museo!
https://www.museocity.it/museo-city/
---

Museo del Bijou di Casalmaggiore – Il regno dell'Oro matto
---
body ornaments
Pasha de Cartier Eyewear News
https://www.cartier.it/it/collezioni/accessori/occhiali.html
---
eventi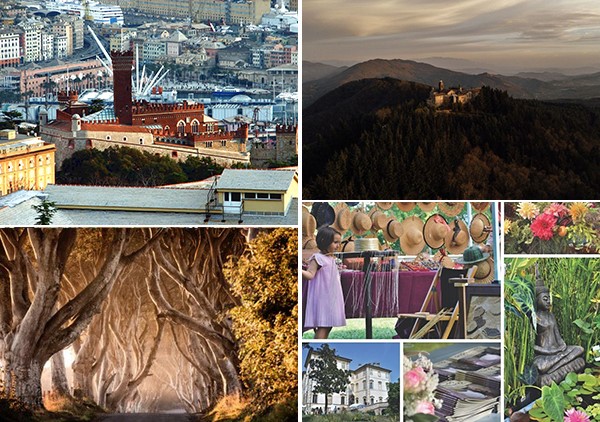 from top left, clockwise
riaprono i musei civici a genova, http://www.museidigenova.it
Musica elettronica e natura. A Monte Senario a Firenze il secondo live streaming di Lattexplus HD
Ortocolto invade Busseto, L'8 e il 9 maggio 2021, nel Giardino di Villa Pallavicino e nel Piazzale Scuderie, una festa del verde nella terra di Verdi
giornata mondiale della natura
https://viaggi.corriere.it/eventi/cards/giornata-mondiale-della-natura-2021-foreste/
---
etc.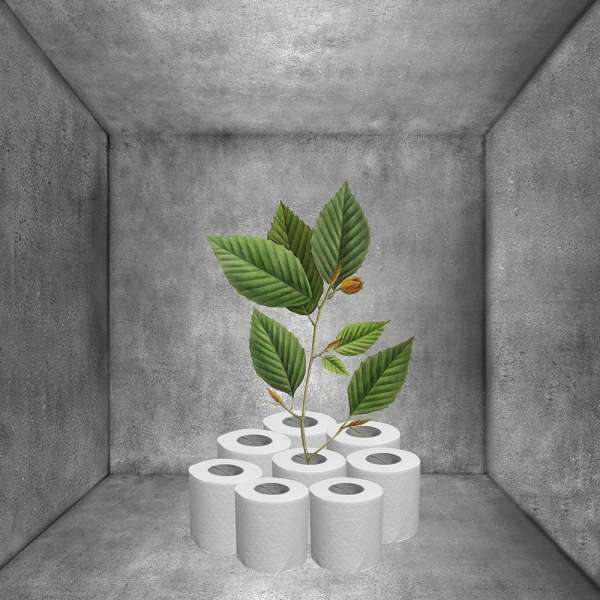 My name is Sarah Bouillaud, I am a photographer and specializes in photomontage
---
carnet de notes by paolo rinaldi
online weekly magazine 08/03/2021
(travel, viaggi, architettura, interni, design, hotels, ristoranti, bar, luce, arte, mostre, foto, fashion, installazioni, musei, teatro)
carnet de notes 572 has been sent to/
è stato inviato a 18521 recipients/indirizzi
and posted to social networks:
facebook, twitter, linkedin and viadeo