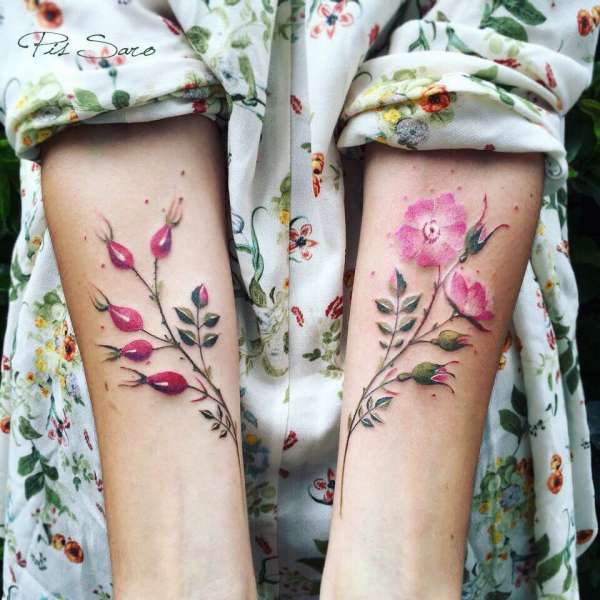 inspired by the botanical specimens she finds while walking through parks and gardens on her frequent travels, tattoo artist pis saro creates elegant plant portraits on the legs, arms, and spines of her international clients
---
carnet de notes 353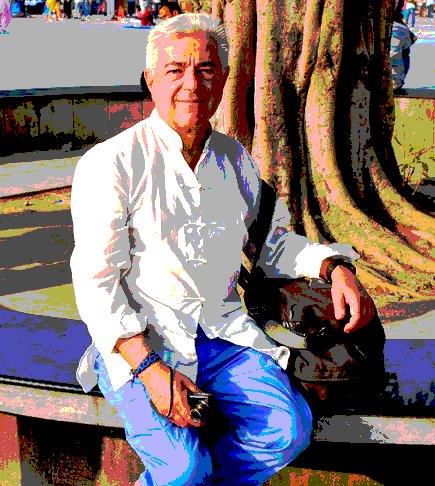 by paolo rinaldi
premio chi è chi award 2014, best weekly online magazine
ph fausto giaccone, elaborazione manfredi bellati
---
voyages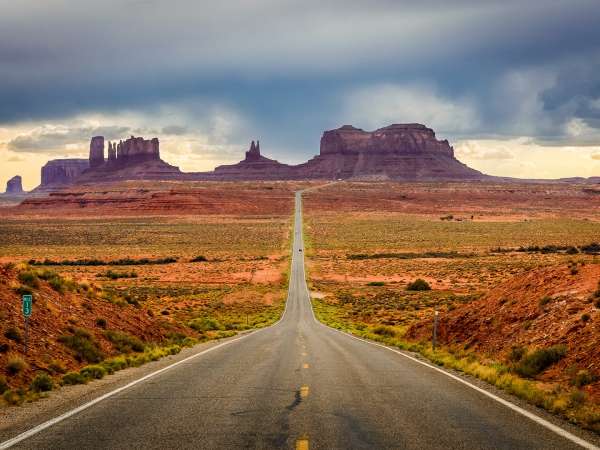 arizona's painted desert lives up to its name, but it's only one small part of an ochre stretch of the southwest. on a cross-country trip, there's a leisurely way from las vegas to the grand canyon's south rim that passes by the hoover dam, lake mead, lake powell, zion national park, antelope canyon, navajo nation, and the painted desert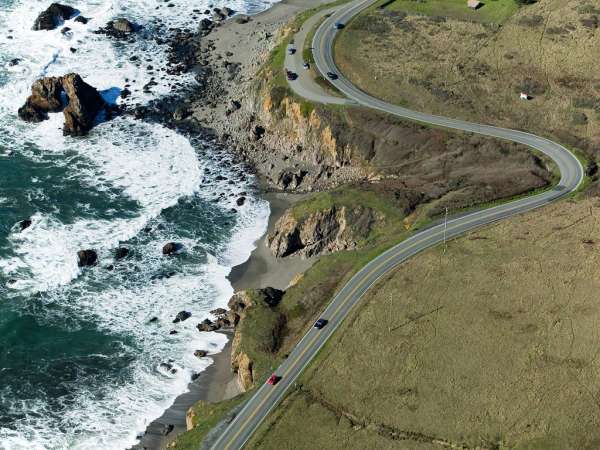 the pacific coast highway, or pch, is a cliff-hugging, exhilarating 123-mile drive along the central california coast. start in san francisco and drive past charming coastal towns like monterey and carmel-by-the-sea
---
architecture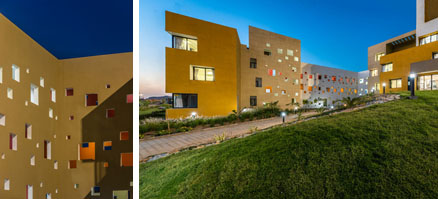 situated on an undulating site in the deserts of ras, rajasthan, india, studios 18 apartments are a part of an entire layout spread over 36 acres. with no buildings or development in the vicinity, this layout is being created for the working people of a new cement manufacturing plant that has commenced production nearby. project by sanjay puri architects
http://www.sanjaypuriarchitects.com/nx/home.aspx
---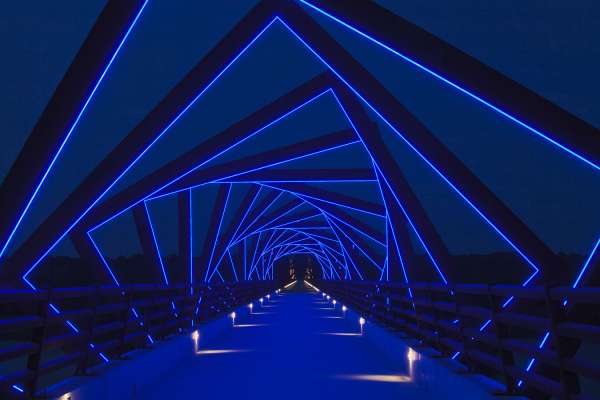 the high trestle trail bridge, is the fifth longest pedestrian and bicycle bridge in the us. the bridge, over a half mile long, spans the des moines river valley, and connects over 600 miles of trail in central iowa. with design embracing local coal mining history and geology of the area, the site-specific installation utilizes a tunnel of steel cribs, mimicking the structure of an old mine shaft, and abstracting them in a manner which evokes a sense of travel through time and space, project by rdg planning and design, ph iris22 production
---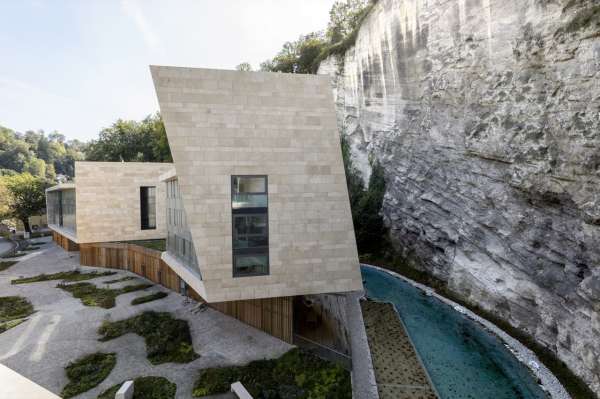 sternbrauerei, building roch face and creek, residential project in salzburg, austria, by hariri & hariri architecture
http://www.haririandhariri.com/
---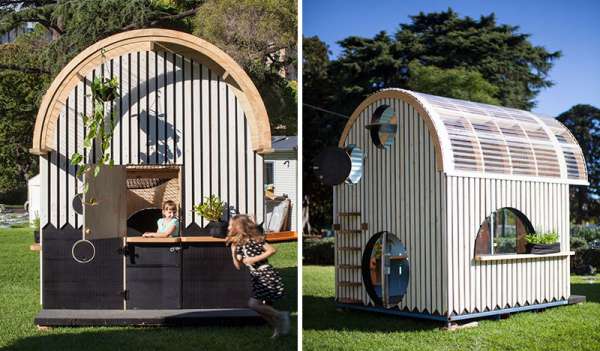 remember when you were a kid and you wanted a playhouse? well, doherty design studio has raised the bar in terms of what a standard playhouse or cubby house should look like
http://dohertydesignstudio.com.au/
---
installations
piazza faber a tempio pausania, installazione di vele di tela colorate di alvisi kirimoto partners con renzo piano, ph luigi filetici
http://www.alvisikirimoto.it, http://www.rpbw.com
---
hotels et restaurants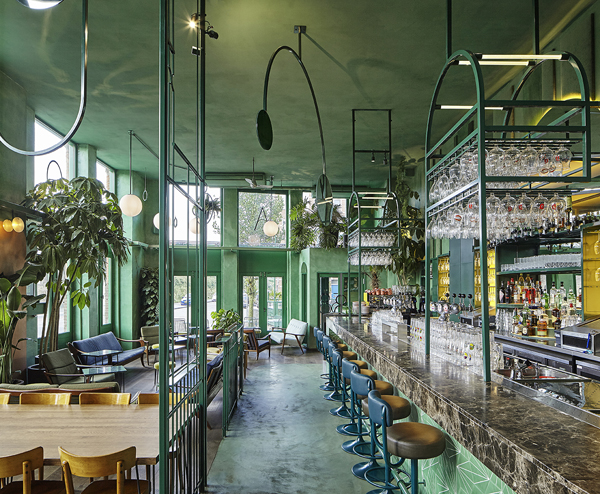 in amsterdam, bar botanique café tropique was designed by the dutch firm studio modijefsky on the footprint of a former gym, and the jungly pink-and-green interior pays homage to its past with geometric rings dangling from the ceiling, trying to contain the plant life the spills into the space
http://www.studiomodijefsky.nl/
---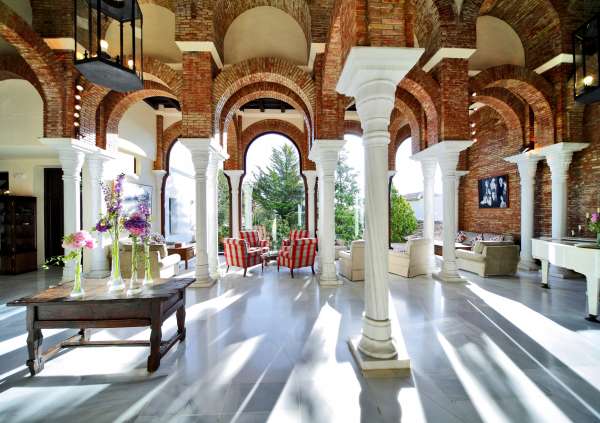 barcelò la bobadilla, granada
http://it.lhw.com/hotel/Barcelo-La-Bobadilla-Loja-Granada-Andalucia-Spain?ext2=dtpp01
---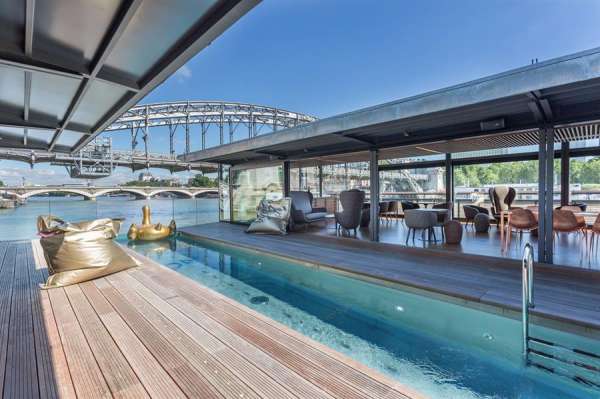 lapo ciatti di opinion ciatti ha realizzato in collaborazione con maurizio galante e tal lancman gli arredi delle aree comuni e delle designers suite dell'off paris seine, primo hotel flottante sulla senna
---
design
japanese designer haruka misawa reproduces the delicate forms of a flower through the simple act of sharpening a pencil. curled up in a ring-like crown, the fragile paper objects assume the shape of tiny floral petals, with colorful details radiating from within the cylindrical form
http://misawa.ndc.co.jp/ 
---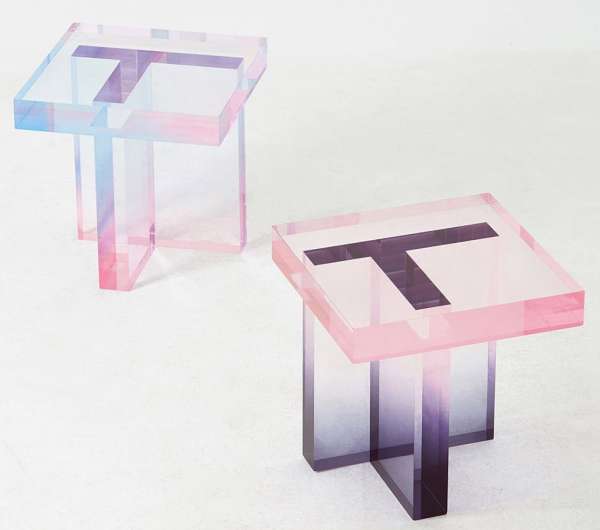 working with transparent resin, saerom yoon designed a pair of tables where the clear resin takes on colorful gradients
http://saeromyoon.com/?ckattempt=1
---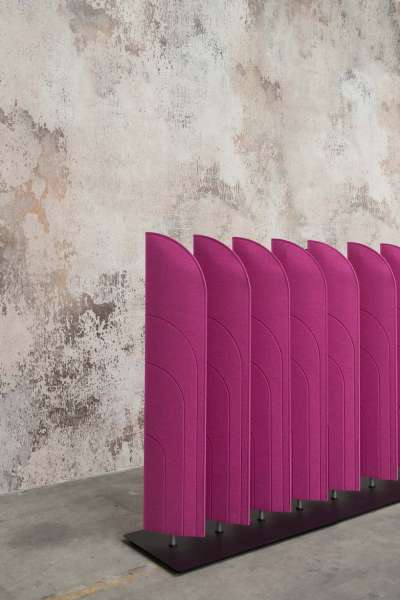 new buzziblinds, acccoustical room deviders. design alain gilles for buzzispace, belgium
alaingilles.com, http://www.buzzispace.com
---

le quattro stagioni sono protagoniste della serie di sedute embroidery del designer svedese johan lindsten per cappellini. in sintesi fra la tradizione del ricamo a punto croce tramandata nei secoli e le tecnologie industriali di nuova generazione, nascono quattro sedute con scocca in massello di frassino e decoro dello schienale che riproduce altrettante scene di paesaggio, per raccontare la natura nelle stagioni dell'anno
http://www.cappellini.it, http://www.lindstenform.com/
---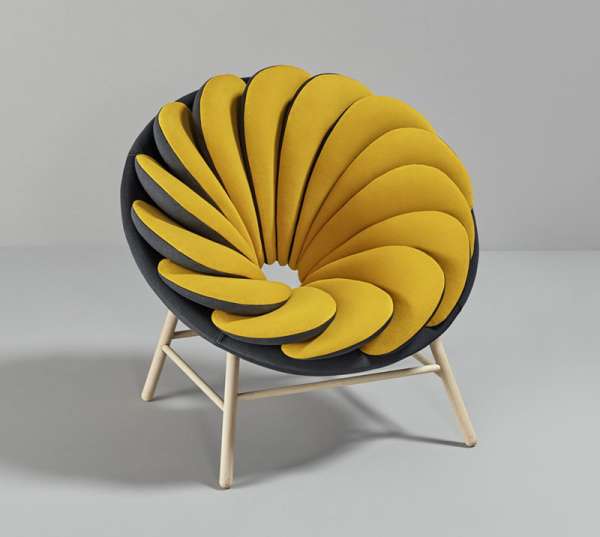 french designer marc venot has created an armchair named quetzal, that was inspired by the bird of the same name
---
lumières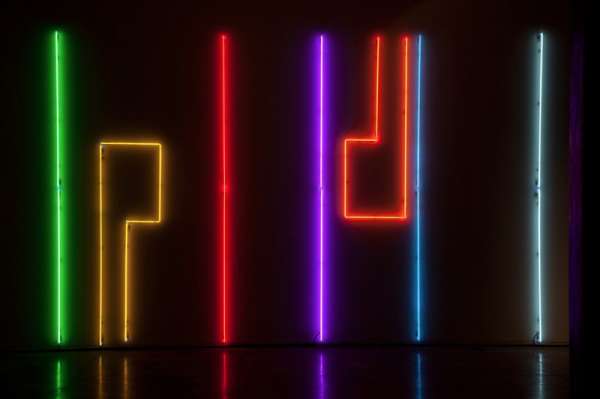 shezad dawood, neon: the charged line, grundy art gallery, blackpool, uk
http://shezaddawood.com/, http://www.grundyartgallery.com/
---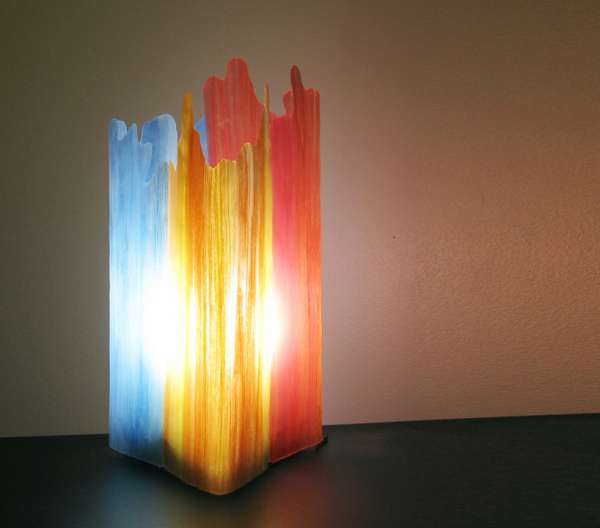 painterly spectrum colored-resin lamps developed by taeg nishimoto. created using a straight-forward technique, each piece begins with a latex painted section of parchment paper. when dried, the surface is coated in epoxy and allowed to dry approximately 60%. when entirely dry, paper is removed
---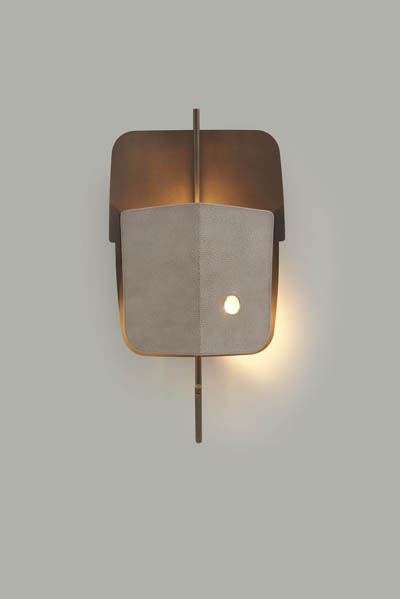 velum wall lamp, design marco costanzi per fendi
http://www.marcocostanzi.com/, http://www.fendi.com/
---
michael anastassiades for flos
http://michaelanastassiades.com/, http://www.flos.com/en/home
---
art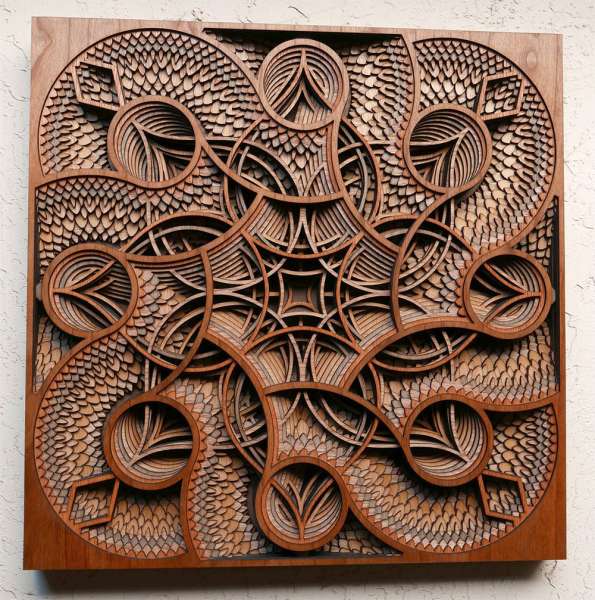 oakland-based artist gabriel schama produces intricate relief sculptures by layering pieces of laser-cut mahogany plywood
http://www.gabrielschama.com/shop/
---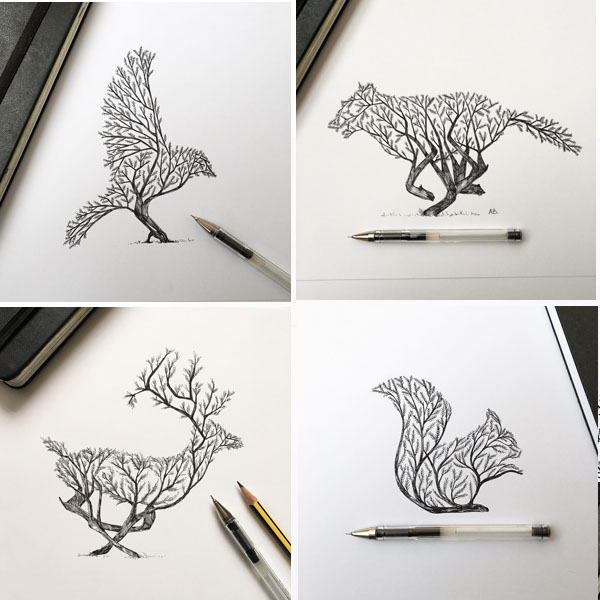 in his latest series of illustrations, alfred basha depicts a series of images where animals merge with the natural world: trees sprout into the silhouettes of foxes or squirrels, and a forest landscape rests atop a lumbering bear
http://alfredbasha.tumblr.com/
---
musées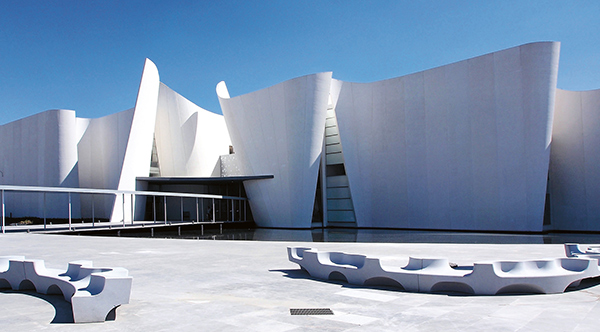 toyo ito ha progettato il museo internacional del barroco all'interno della reserva territorial atlixcàyotl, nei pressi di puebla in messico. un edificio a corte sviluppato su due livelli che, partendo da una maglia ortogonale di grandi stanze espositive tra loro connesse, ne distorce leggermente l'impianto di riferimento
http://mib.puebla.gob.mx/en/, http://www.toyo-ito.co.jp/
---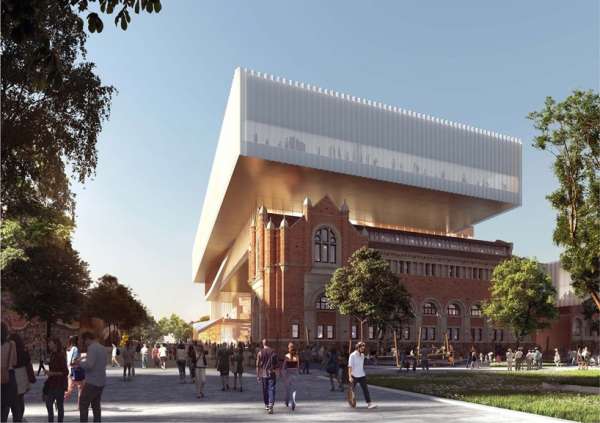 oma hassell have teamed up to reveal a proposal for the construction of the new museum located in perth, western australia. the design will be based in the city's cultural district and revolve around storytelling using physical and virtual techniques by providing a multidimensional framework for visitors to engage with the western australian people and places
http://oma.eu/, http://www.hassellstudio.com/
---
photos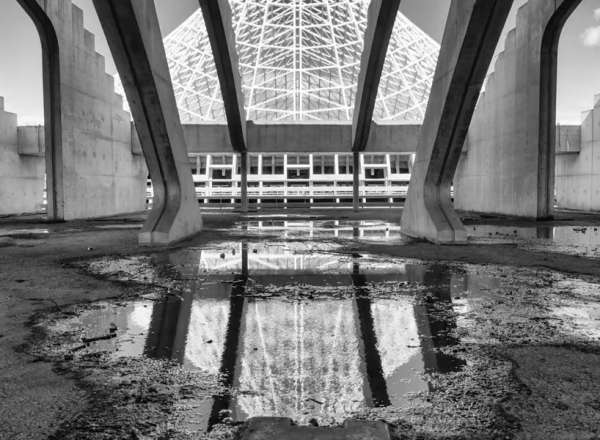 carmelo battaglia's journey to the invisible cities of rome. battaglia's immersive journey transports the viewer into the heart forgotten roman realities like the half-built skeleton of santiago calatrava's sport city
---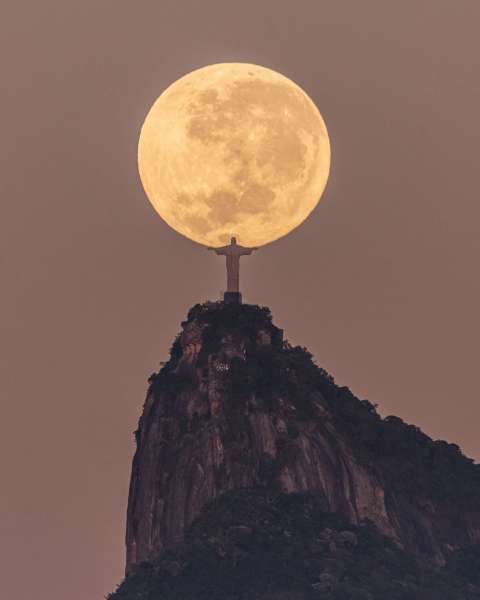 copacabana palace by peter bauza
while brazil spends spree multibillions on global sporting events such as the 2007 pan american games, the 2014 fifaworld cup, and the next upcoming 2016 olympics, there is still 40 million homeless people in brazil, and the number is rising. despite government housing schemes and anti-poverty policies the "sem tetos, sem terras" face a bleak future. pressure groups who fight for the homeless claim that there are more than 5 million empty rooms and apartments in brazil.
---
exhibitions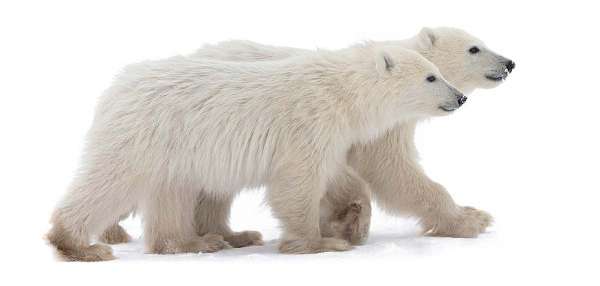 wpa, wildlife photo art 2016. foto natura al castello di moncucco torinese, dal 15 al 30 ottobre 2016. ph fabrizio moglia, cuccioli di orso polare
http://www.wildlifephotoart.org
---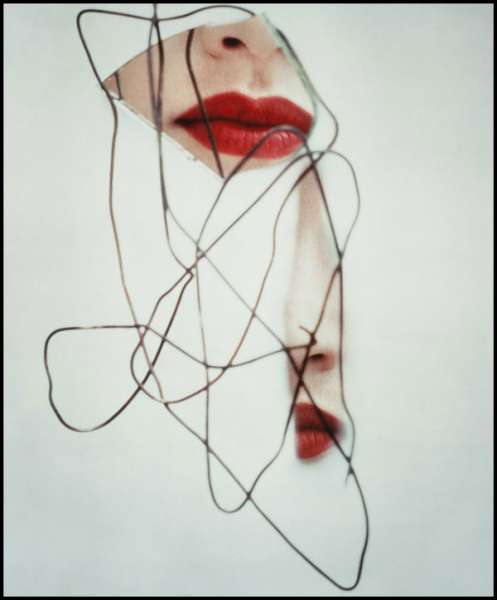 david seidner, galleria carla sozzani, from 4 sett. to 1 nov.
http://www.galleriacarlasozzani.org
---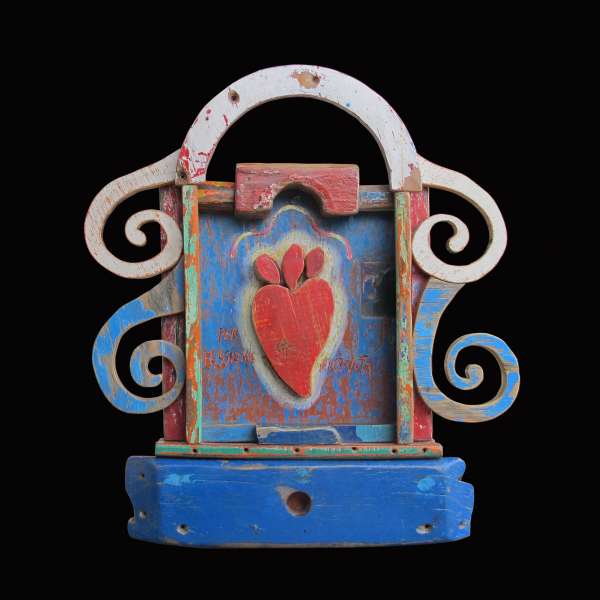 luigi camarilla, altari mediterranei, la stanza del vento, montemarcello, ameglia
http://www.luigicamarilla.it/home-3/
---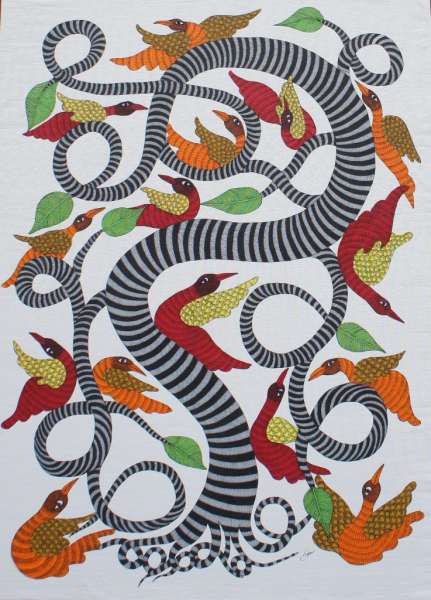 vernacular india, art des gonds, chai pierre & bertrand couly, chinon
---
et caetera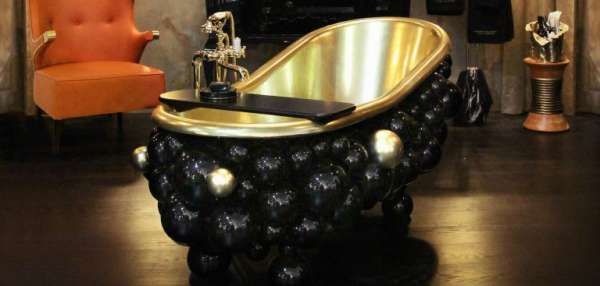 carnet de notes by paolo rinaldi
online weekly magazine 22/08/2016
(voyages, architecture, interiors, design,
restaurants, lumières, art, espos, photos)
carnet de notes 353 has been sent to/
è stato inviato a 35084 recipients/indirizzi
and posted to social networks:
facebook, twitter, delicious and viadeo
you are receiving this newsletter because you are in my professional mailing list and I send it to you as a free journalistic information
Se non volete più ricevere carnet de notes: Rimuovi xxxxemailxxxx dalla mailing list
If you don't want to receive carnet de notes: Unsuscribe xxxxemailxxxx from this mailing list
Ai sensi del D.Lgs. 196/2003 si precisa che le informazioni contenute in questo messaggio sono riservate e a uso esclusivo del destinatario. Qualora il messaggio in parola Le fosse pervenuto per errore, La invitiamo ad eliminarlo senza copiarlo e a non inoltrarlo a terzi, dandocene gentilmente comunicazione. Grazie.
Pursuant to Legislative Decree No. 196/2003, you are hereby informed that this message contains confidential information intended only for the use of the addressee. If you are not the addressee, and have received this message by mistake, please delete it and immediately notify us. You may not copy or disseminate this message to anyone. Thank you.
Our mailing address is:
paolo rinaldi
corso sempione 88
milano, MI 20154 Italy
Copyright © 2013 paolo rinaldi – All rights reserved.