milano design week: preview 2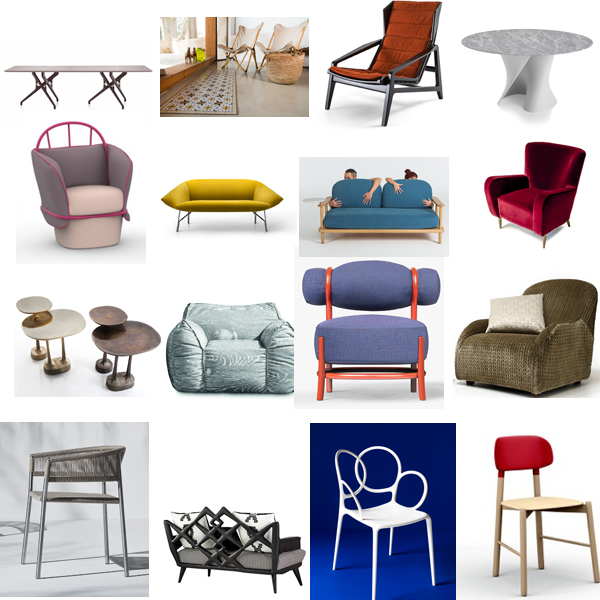 from top, each line from left
1) potocco, nuovo tavolo torso, design gianluigi landoni; moroni gomma, telki milano, tappeti con materiali riciclati, design patrizia trupiano; molteni, dall'archivio di gio ponti, poltrona d.156.3, design gio ponti; mdf italia, s table bardiglio grigio medio 2) lido, poltrona chemise, laboratore innocenti design office; lema, divanetto lennox, design gordon guillaumer; lanzavecchia wai, playplay collection, polqa sofa; plinio il giovane, poltrona di velluto rosso 3) henge, mushrooms coffee tables; gervasoni, poltrona inout 419, design paola navone; gebrüder thonet vienna, poltrona chignon, design lucidipevere; formitalia, victoria armchair; 4) ethimo, seduta kilt, design marcello ziliani; estemporaneo, divanetto disegnato da lucia damerino e antonella chiaro; driade, sedia sissi, design ludovica roberto palomba; colé italian design label, sedia
---
carnet de notes 379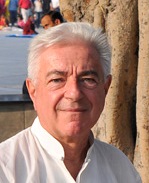 by paolo rinaldi, rinaldi.paolo@fastwebnet.it
---
viaggi/travels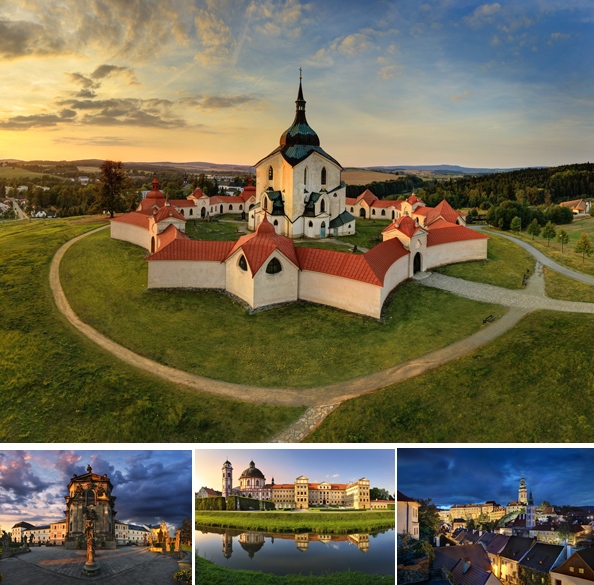 from top, clockwise
nella repubblica ceca: chiesetta di zelená hora nei pressi della città di zdar nad sazavou; cesky krumlov; il castello di jaromerice nad; kuk
http://www.czechtourism.com 
architettura/architecture
left, ramon vilalta, carme pigem and rafael aranda (rcr arquitects) in front of la pedrada building. these spanish architects won the prestigious pritzker prize for a body of work that showcases modern materials like recycled steel and plastic. right, the bell-lloc winery in girona
---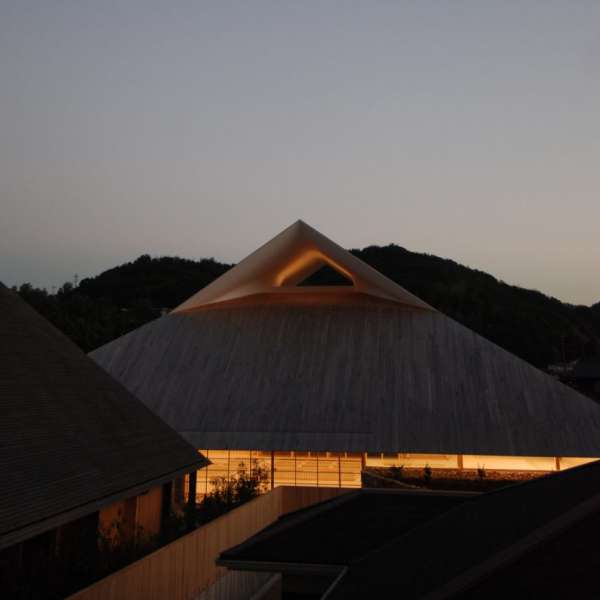 huge sculptural roofs made from cypress wood provide shelter for this community centre and hall, completed by architect hiroshi sambuichi on a small japanese island
http://www.japantimes.co.jp/life/2016/09/24/style/hiroshi-sambuichi-nature-architecture/#.WL3Jf_k1-Uk
---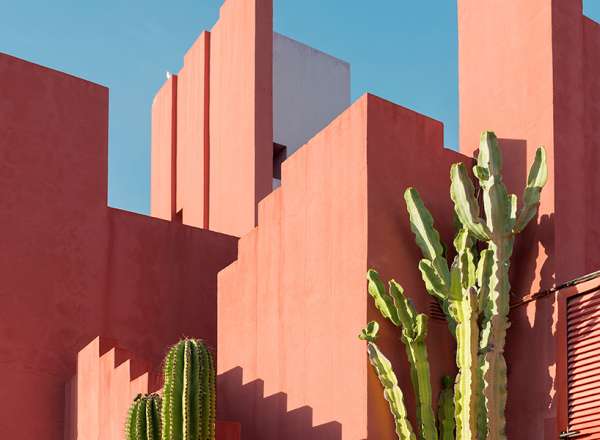 ricardo bofill's 'la muralla roja' in spain. the photographer andrès gallardo visited the site to document its striking color palette, strong geometric sensibility, and some of the native plants that call it home
http://andresgallardo.photography/
---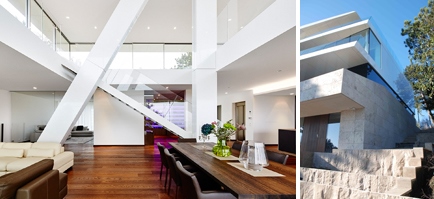 house b near vienna, the redesign of a villa from the 1960's. project najjar & najjar architekten. ph manfred seidl
[[banner]]
interiors
jaime hayon overhauls barceló hotel interior inside madrid's tallest tower. located inside the city's iconic tower, the hotel interior is decorated in jewel-tone colors, fine details and furnishings that reflect spain's vibrant culture
---
hotels, restaurants and bars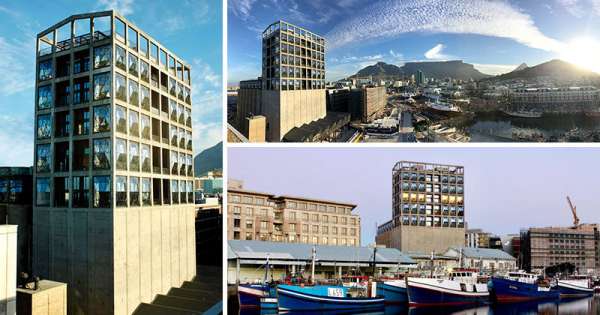 the silo, a hotel in cape town, south africa, owned by the royal portfolio, has been designed by heatherwick studio. the hotel was once a grain silo from the 1920's, that stored grain from all over south africa, before heading on boats to europe. photo courtesy of the royal portfolio
http://www.heatherwick.com/, http://www.theroyalportfolio.com/
---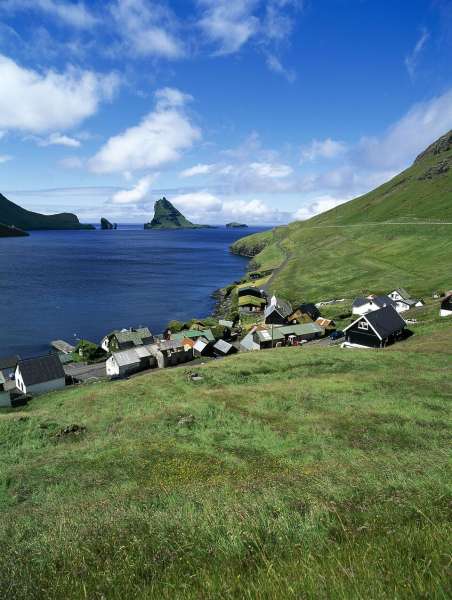 palácio fenizia è un'elegante guest house che si colloca nel centro storico della città di porto. Il progetto nasce nell'agosto 2016 da un'idea dell'architetto italiano gianfranco fenizia, che trasferitosi a porto decide di ridare vita ad un palazzo del novecento, trasformandolo in un luogo esclusivo in cui trascorrere piacevoli giorni immersi nell'effervescente atmosfera cittadina
---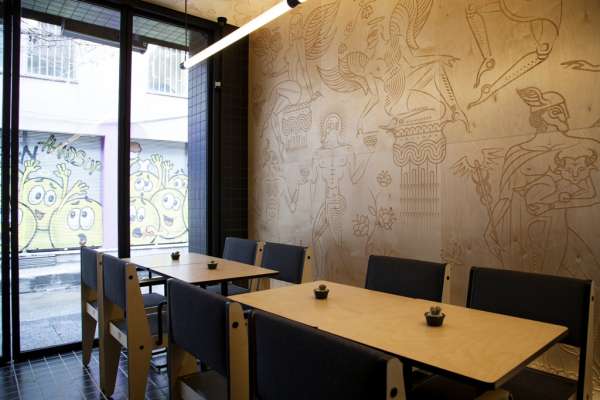 when multidisciplinary branding and design studio geoid was called upon to design the interior of the new restaurant pan karakoy in the historic district of karakoy, istanbul, they were inpired by the contrast between the eclectic surroundings and the traditional turkish cuisine on the menu
http://geomim.com/Article.aspx?PageID=8&CompanyID=2
---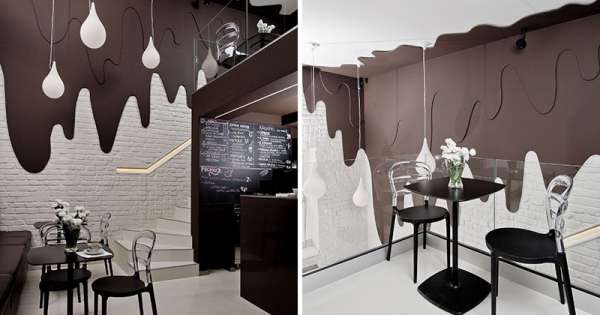 bro.kat studio have designed this chocolate shop and cafe in opole, poland, that features walls of melted dripping dark chocolate and white 'milk drop' pendant lamps. due to the small space of the cafe, the service counter, kitchen, toilets and utility rooms were placed in a 'square of chocolate', while a mezzanine level above adds extra seating. ph radoslaw kazmierczak
---
design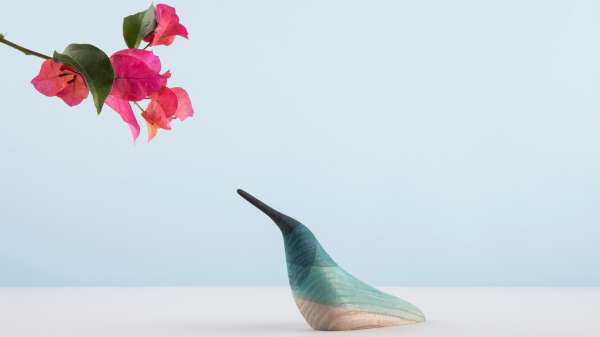 mexican designer moisés hernández' dipped his immersed birds collection in dye to emulate the plumage of tropical fauna.the wooden birds are based on the form and colouring of toucans, hummingbirds and mexican quetzals – chosen for their bright, contrasting feathers
http://www.moises-hernandez.com/
---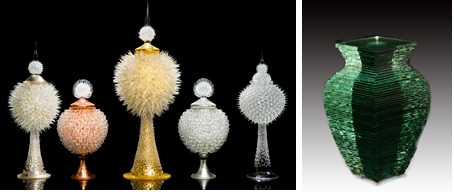 left, acantus, midas & argentum jars by james lethbridge, at vessel gallery,
london
http://www.vesselgallery.com//
right, vaso con fondo sfumato di oki izumi, at valentini & maccacaro galleria
http://www.okiizumi.com, http://www.valentinimaccacaro.it
---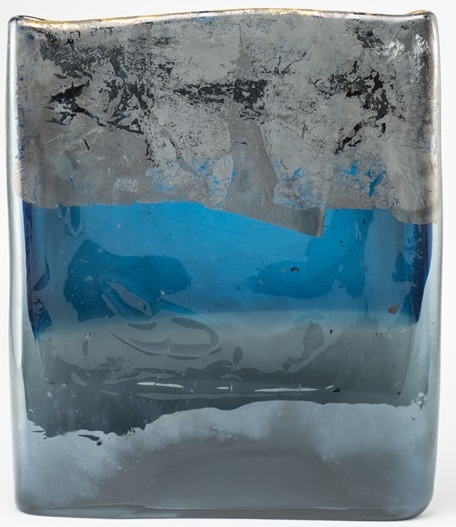 laura de santillana -alabastro ciel terrestre at pierre marie giraud
http://www.pierremariegiraud.com/en/artistes/oeuvres/3953/laura-de-santillana
---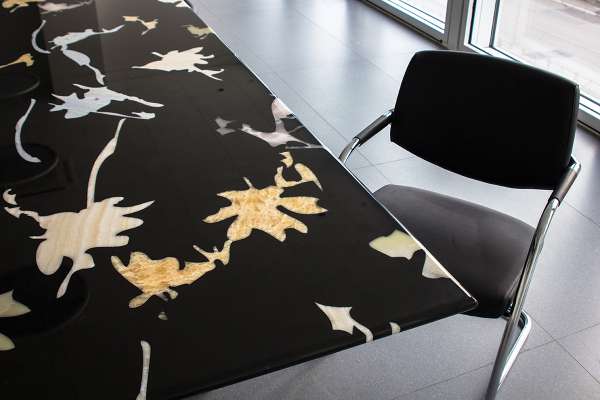 l'arte di margraf di plasmare il marmo in tutte le sue forme unita alla creatività di flavio albanese, designer, hanno dato vita a "metamorphosys – mutable spirit" un particolare tavolo d'arredo, dalle generose dimensioni
http://www.margraf.it, http://www.studioalbanese.it/
---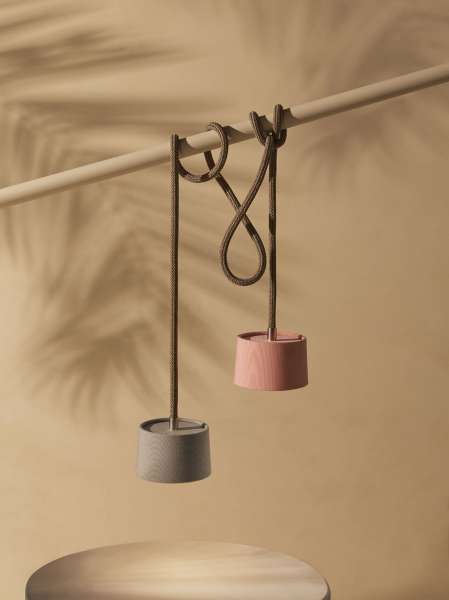 nicolette, il progetto nato dalla collaborazione tra patrick norguet e ethimo,
prende spunto dal desiderio di sperimentare combinazioni materiche nuove.
nicolette è una seduta in alluminio leggera, delicata nelle linee, robusta nell'uso, capace di resistere all'azione del tempo
http://www.patricknorguet.com/
https://www.ethimo.com/catalog.asp?lang=it
---
left, table super elliptical con il nuovo piano antigraffio in 8 nuovi colori, fritz hansen
right, mass table – playing on visual weights, design alain gilles for bonaldo
http://www.alaingilles.com/en, http://www.bonaldo.it
---
tessuti/fabrics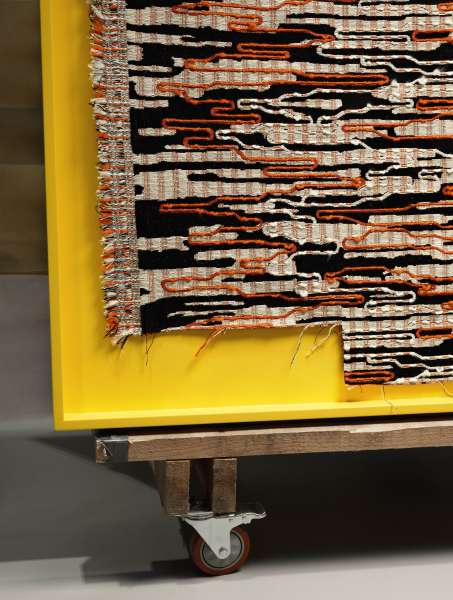 dedar: tenda geometric pic nic; poltrona pachisi, tappezzeria geometrica di lana e cotone
---
body ornaments

omaggio a gustav klimt, giga gelovani's jewellery, mostra di gioielli ispirati alle opere di gustav klimt e dimostrazioni dal vivo di tecniche orafe. fino al 19 marzo 2017, firenze, chiesa di santo stefano al ponte
https://www.facebook.com/search/str/Giga%2BGelovanis%2BJewellery/keywords_top
---
foto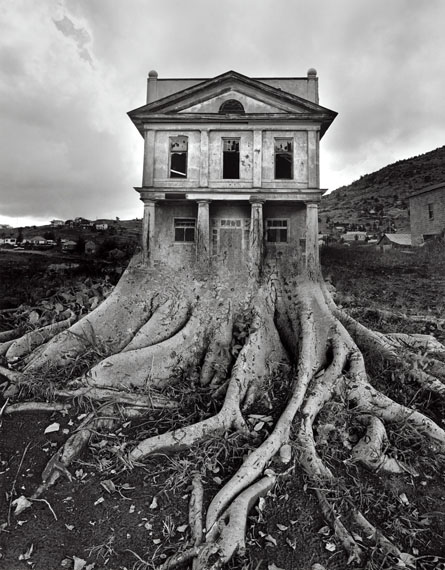 jerry uelsmann, untitled, 1982. at fabian & claude walter galerie, zuerich
http://www.fabian-claude-walter.com
---
mostre/exhibitions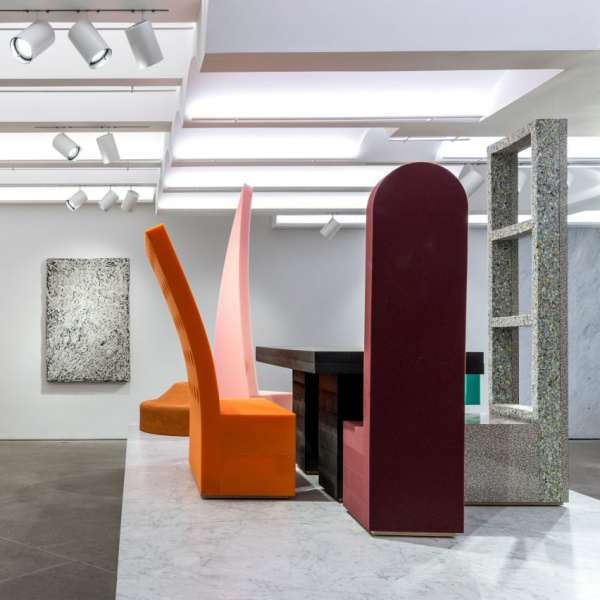 the founder of new york design gallery chamber has been turned away by us border patrol when he arrived in the country for the opening of the exhibition. juan garcia mosqueda – originally from Argentina but a legal us resident for the past 10 years – was denied entry into the us on 24 february 2017, when he was interrogated under oath and eventually forced onto a flight back to buenos aires 14 hours later
---
left, hello, robot. design between human and machine", fino al 14 maggio al vitra museum
right, miroslaw balka, crossover/s, fino al 30 luglio at pirelli hangarbicocca
http://www.pirelli.com/corporate/it/about_us/culture/hangarbicocca/default.html
---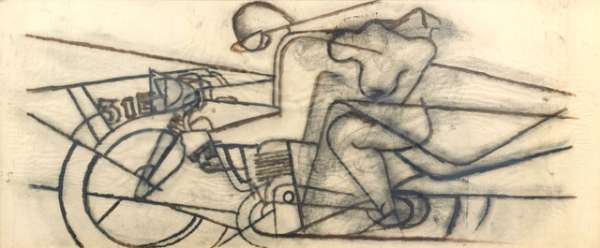 fino al 2 luglio 2017 il palazzo del duca di senigallia presenta la mostra venti futuristi che apre la nuova stagione espositiva del comune di senigallia. attraverso oltre cinquanta opere tra cui dipinti, disegni, studi per abiti, incisioni, prove grafiche ed elementi legati all'arredo della casa, la mostra vuole accendere i riflettori sugli sviluppi che il futurismo ha avuto nelle marche a partire dal 1922
http://www.comune.senigallia.an.it/site/senigallia/live/taxonomy/senigallia/infocitta/musei/palazzo-del-duca.html
---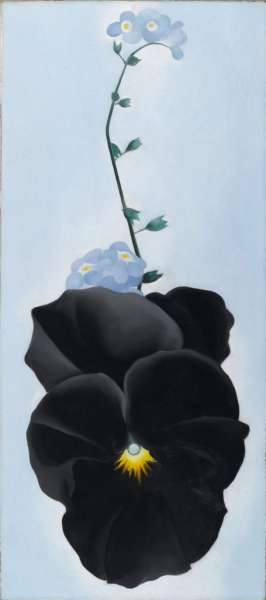 georgia o'keeffe, "black pansy and forget-me-nots", 1926. "living modern", brooklyn museum dedicates a monographic exhibition to the american artist
https://www.brooklynmuseum.org/?gclid=CKX_gaeQxdICFcEp0wodNpQCNw
---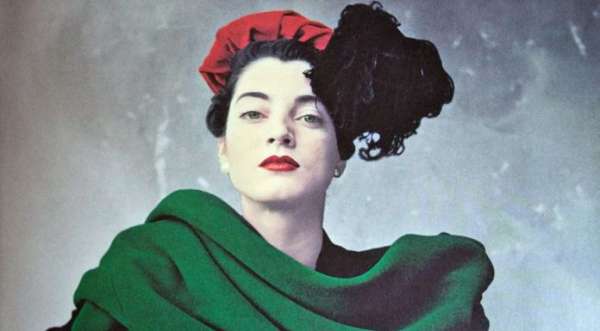 balenciaga a londra. il victoria & albert museum ne celebra il genio elo storico brand con una mostra
---

left, modigliani, genova, palazzo ducale, fino al 16 luglio 2017
http://www.modiglianigenova.it
right, vasilj kandinskij torna a milano tra le azzurre vetrate del mudec con una inedita esposizione "site-specific", legata alla propria vocazione. fino al 9 luglio 2017
---
new york new york, la riscoperta dell'america: arte italiana dal futurismo alla pop art. milano, museo del novecento e gallerie d'italia
http://www.museodelnovecento.org, http://www.gallerieditalia.com
---
et caetera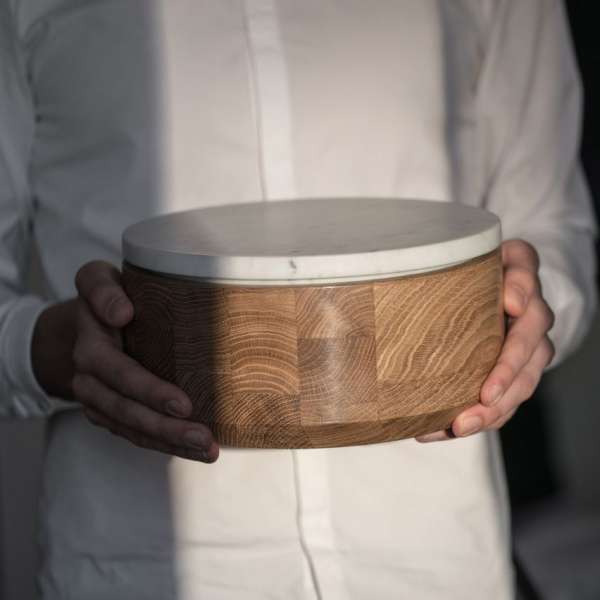 an academy of fine arts poznan graduate aleksander skworz' urn for living can be used as a fruit bowl before you die
https://www.facebook.com/search/str/Aleksander%2BSkworz/keywords_top
carnet de notes by paolo rinaldi
online weekly magazine 20/03/2017
(travel, viaggi, architettura, interni, design, hotels, ristoranti, bar, luce, arte, mostre, foto, fashion, installazioni, musei, teatro)
carnet de notes 379 has been sent to/
è stato inviato a 12254 recipients/indirizzi
and posted to social networks:
facebook, twitter, linkedin and viadeo
you are receiving this newsletter because you are in my professional mailing list and I send it to you as a free journalistic information
Se non volete più ricevere carnet de notes: Rimuovi xxxxemailxxxx dalla mailing list
If you don't want to receive carnet de notes: Unsuscribe xxxxemailxxxx from this mailing list
Ai sensi del D.Lgs. 196/2003 si precisa che le informazioni contenute in questo messaggio sono riservate e a uso esclusivo del destinatario. Qualora il messaggio in parola Le fosse pervenuto per errore, La invitiamo ad eliminarlo senza copiarlo e a non inoltrarlo a terzi, dandocene gentilmente comunicazione. Grazie.
Pursuant to Legislative Decree No. 196/2003, you are hereby informed that this message contains confidential information intended only for the use of the addressee. If you are not the addressee, and have received this message by mistake, please delete it and immediately notify us. You may not copy or disseminate this message to anyone. Thank you.
Our mailing address is:
paolo rinaldi
corso sempione 88
milano, MI 20154 Italy
Copyright © 2013 paolo rinaldi – All rights reserved.