saib.it. Pannelli truciolare grezzi e nobilitati, ecosostenibili
SAIB, una delle principali imprese italiane produttrici di pannello truciolare grezzo e nobilitato, ha scelto di investire sistematicamente in impianti di produzione tecnologicamente all'avanguardia ed eco-sostenibili, in grado di assicurare prodotti ai massimi livelli qualitativi. Saib da venti anni utilizza solo rifiuti di legno provenienti dalle varie aziende municipalizzate in Italia e in Paesi limitrofi. Ogni anno Saib recupera e destina a nuova vita oltre 500 mila tonnellate di legno. Inoltre, Saib utilizza i propri scarti di legno per alimentare il processo di essiccazione, contribuendo a limitare le emissioni di gas
---
carnet de notes 507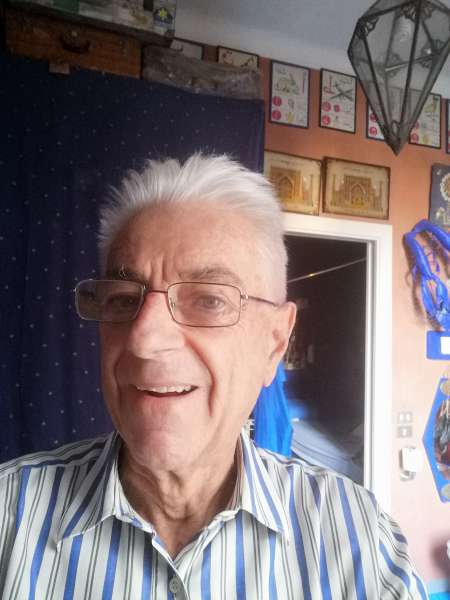 carnet de notes by paolo rinaldi, rinaldi.paolo@fastwebnet.it, 0039.3483577940, @paolorinaldi, https://www.facebook.com/paolrin
---
voyages
la musica a vienna
Il festival Wien Modern trasforma Vienna in una piattaforma internazionale per i nuovi sviluppi nel settore. Si potranno ascoltare in diverse sedi della città concerti di Neue Musik con molte prime nazionali e internazionali. Quest'anno il festival punta l'attenzione sul tema della crescita. Nel mese di novembre in città risuonano soprattutto jazz e blues. In occasione del ViennaJazzFloor Festival dieci club di Vienna presentano grandi esponenti austriaci e non di questi generi. Il ventaglio dei concerti va dal classico jazz al blues, dallo swing al modern, dall'impro al funk. Lo strumento più versatile è la voce umana, e lo dimostrano i vocalisti internazionali presenti a Voice Mania, l'apprezzato festival della musica a cappella, che nel 2019 ha luogo fino al 1 dicembre. L'evento all'insegna delle acrobazie vocali presenta il meglio di questa corrente e rinuncia completamente all'accompagnamento strumentale. Il si dedica finol 24 novembre 2019 alla world music ebraica; i generi proposti vanno dalle melodie classiche fino alle moderne reinterpretazioni klezmer. Reading letterari, proiezioni cinematografiche e presentazioni fanno da cornice ai concerti.
---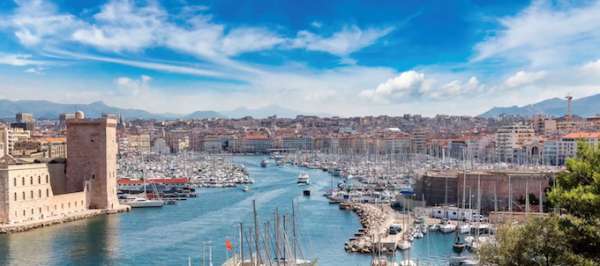 marsiglia
Si pone in continuità concettuale con la precedente edizione palermitana la biennale che si terrà il prossimo anno nella città francese. Dopo il tema della "coesistenza", si affronterà adesso quello delle connessioni e dei legami di solidarietà nel mondo contemporaneo
---
architecture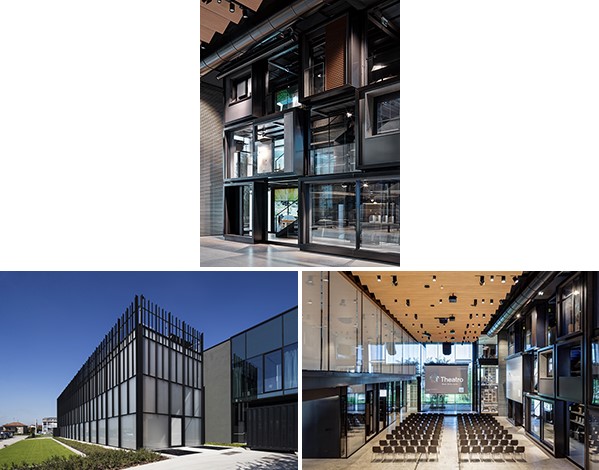 Theatro. Nuovo palcoscenico di soluzioni innovative
Theatro è uno spazio espositivo dedicato all'involucro edilizio, nato da una intuizione di Thema e Schueco Italia, che hanno percepito la necessità – e l'opportunità – di presentare le loro soluzioni in modo rivoluzionario rispetto al mercato. Dal punto di vista progettuale la volontà principale è stata quella di mantenere estetica e sapore dello spazio industriale attraverso un'architettura rigorosa e concreta. Lo spazio, molto rifinito a livello di dettagli, vive di colori neutri tendenti allo scuro per far emergere progetti e prodotti in mostra. I materiali scelti sono perfettamente coerenti al concept, così come le loro texture. La collaborazione tra aziende ha già dato i suoi primi frutti sia in Italia sia all'estero: oltre all'ospedale di EMERGENCY a Entebbe in Uganda, i lavori più significativi di Theatro sono lo spazio Milano LUISS Hub for makers and students, il club Canottieri Olona 1894 di Milano e l'hotel Hilton Lake Como
Il Centro di Eccellenza in Chirurgia Pediatrica di EMERGENCY in Uganda
È il primo progetto di visibilità internazionale che vede attivo il network di aziende che compongono Theatro. Sei aziende del network Theatro partecipano al progetto in corso sviluppato da Renzo Piano e dal suo Studio RPBW in collaborazione con lo Studio TAMassociati e l'Ufficio tecnico di EMERGENCY per il Centro di eccellenza in chirurgia pediatrica a Entebbe di EMERGENCY, in Uganda. L'ospedale, circondato da un ampio giardino alberato, offrirà cure gratuite d'eccellenza ai bambini con necessità chirurgiche provenienti da tutta l'Africa e sarà anche un centro di formazione per dottori e infermieri provenienti dall'Uganda e dai Paesi circostanti. L'edificio è costruito in terra pisé, una tecnica tradizionale che utilizza la terra cruda e aiuta a garantire un'inerzia termica in grado di mantenere costanti la temperatura e l'umidità, e sarà dotato di 2600 pannelli solari fotovoltaici per soddisfare parte del fabbisogno energetico. Iniziati a febbraio 2017, i lavori per la costruzione dell'ospedale termineranno alla fine del 2019, puntando ad avviare le attività sanitarie nei primi mesi del 2020
---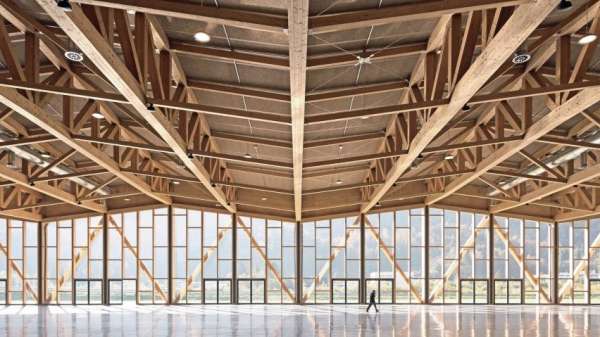 An undulating, multi-pitched roof covers the timber-framed Congress and Exhibition Centre in Agordo, Italy, designed by architects Emanuele Bressan and Andrea Botter. A multi-purpose hall in the centre has full-height glass curtain walls covered in grid-like geometric timber frames
https://studiobressan.net/studio
---
interiors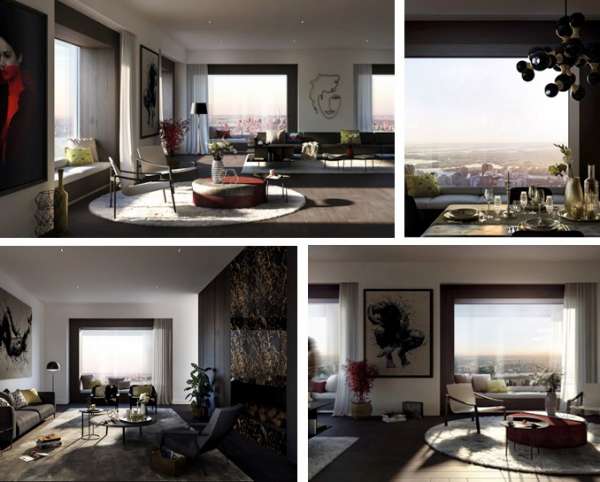 di Matteo Nunziati il disegno di una delle nuove penthouse di New York, realizzata all'interno di un edificio residenziale che, con i suoi 426 metri d'altezza, è il più alto grattacielo della città, a due passi da Central Park
http://www.matteonunziati.com/
---
installazioni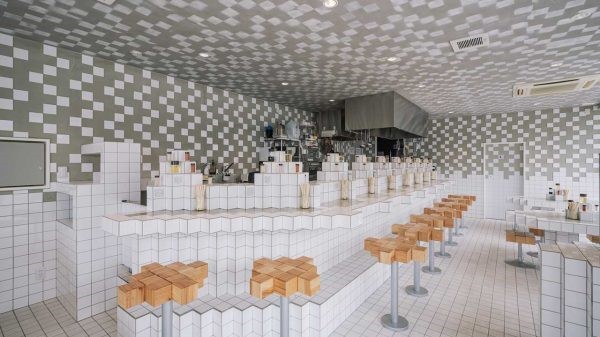 Marco Andrea Magni, Oggi sono proprio contento di stare al mondo, Installation view at Zazà Ramen, 2019. Il tema della relazione è al centro del progetto dell'artista che sulle pareti di Zazà Ramen porta piccoli frammenti autobiografici di Fontana, interlocutore invisibile all'interno di un habitat conviviale. Ph Stefano Mascolo Corbacio
zazaramen.it
---
design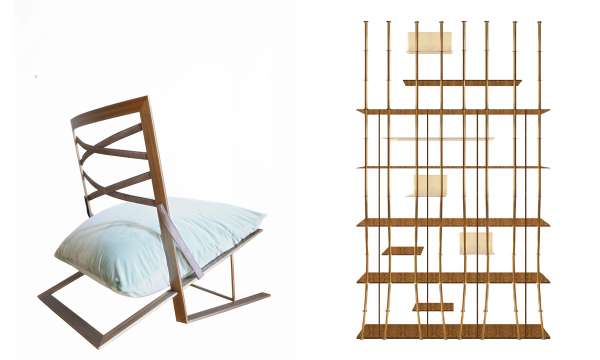 La nuova Collezione %u042FO di %u042Fevolution by Roberto Bellantoni ci accompagna in un viaggio verso Oriente, percorrendo una rotta che attraversa idealmente la Cina, tra culture antichissime di paesaggi dalle atmosfere senza tempo e nuovi profili urbani, tra terra e asfalto, risaie e mercati di spezie
http://www.revolutionarchstudio.com 
---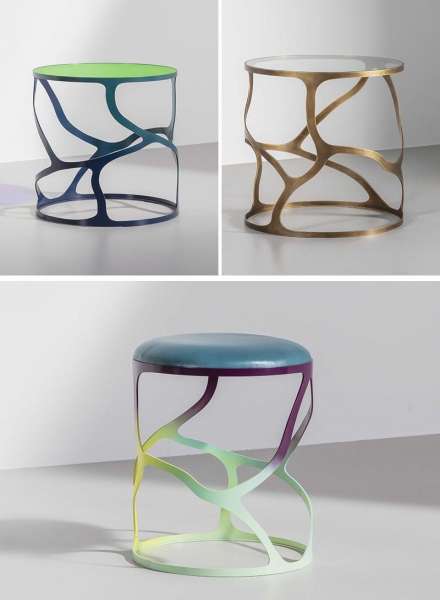 British furniture designer Tom Faulkner has recently launched 'Papillon', a sculptural furniture collection partly inspired by his trip to California's Joshua Tree National Park
https://www.tomfaulkner.co.uk/
---
moustique, credenza by daytona
---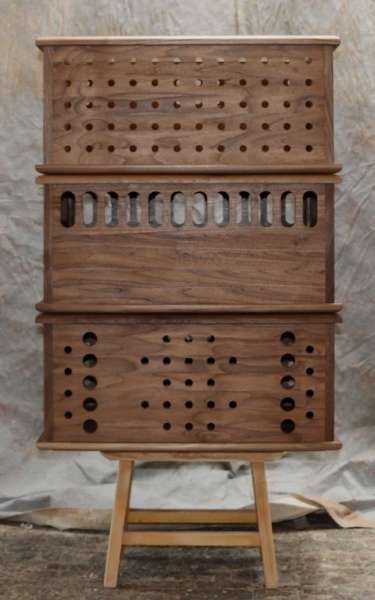 Maria Bruun presents a new take on Danish design at CHART Design. Maria Bruun's design practice where boundaries between functional furniture design and artistic experiments are fluid
---
design terri pecora for ViTRA
https://www.terripecora.net/, http://www.vitrabagno.it/
---
hotels, restaurants e bar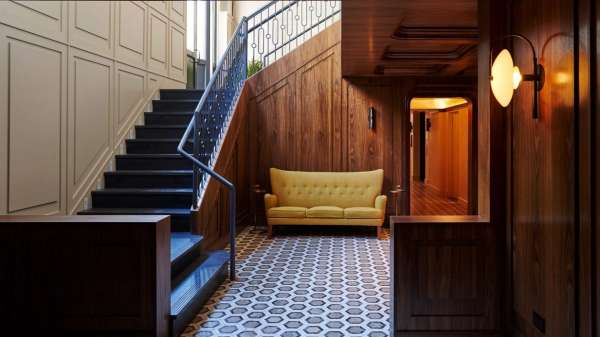 A former button and ribbon factory in New York's Tribeca neighbourhood has been turned into a boutique hotel featuring an eclectic mix of modern furniture and industrial details. Hospitality firm Bridgeton Holdings completed the Walker Hotel in a renaissance revival building constructed in 1899 to span three street frontages in downtown Manhattan. Its location at 77 Walker marks the nexus of three iconic New York neighbourhoods: Tribeca, Soho, and Chinatown
---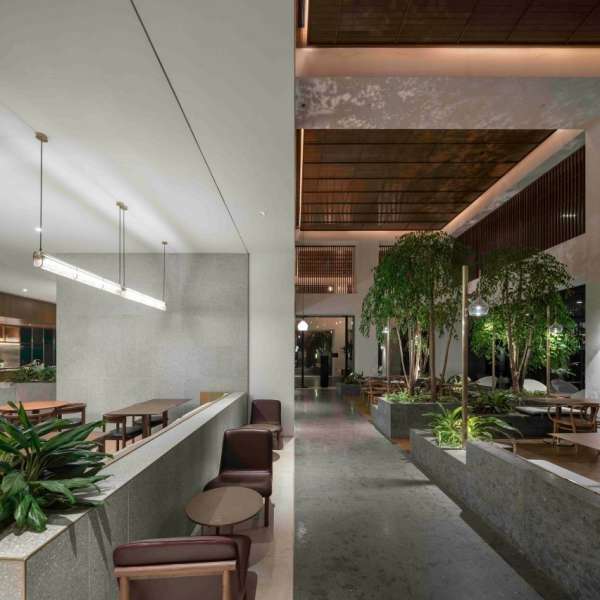 Chinese design studio Neri&Hu has topped a tower in Kuala Lumpur, Malaysia, with a hotel arranged around a rooftop pool. The 143-room Alila Bangsar hotel occupies the top eight floors of the 42-storey skyscraper located between the city's Brickfields and Bangsar neighbourhoods. Neri&Hu has completed the architecture and interiors of the hotel, which has been designed to be an "urban oasis"
---

Didier Lefort: Sundy Praia à Principe (archipel de Sao Tome & Principe)
---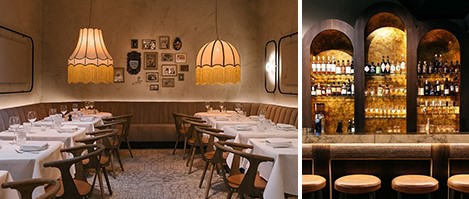 reiters transforms a former butcher shop into a fine-dining restaurant in maastricht
---
libri/books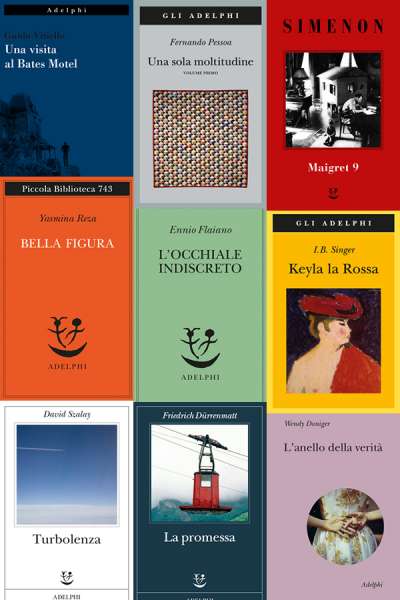 ---
mostre/exhibitions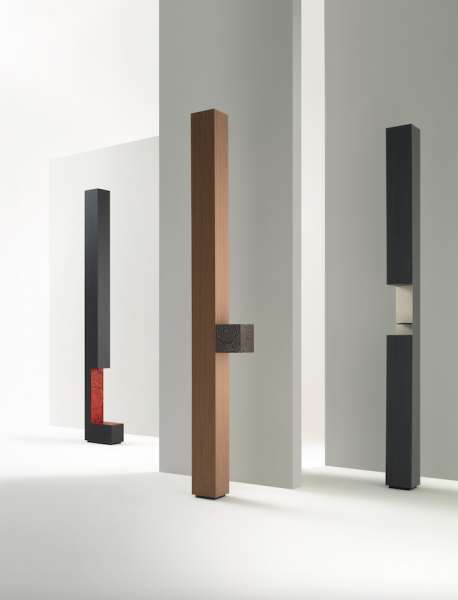 La Tavola degli Elementi. Piero Lissoni x ALPI
Nata dalla stretta collaborazione ed intesa creativa di Vittorio Alpi con Piero Lissoni, Art Director dell'azienda, la mostra trae ispirazione dalla Tavola Periodica degli Elementi di Mendeleev, la scoperta geniale della reciproca relazione di tutti gli elementi chimici. Il progetto mette in luce due percezioni diverse, connotate entrambe da una forte attrazione verso quello che è uno dei pilastri dell'umana conoscenza
https://www.alpi.it/it/news/la tavola degli elem/87
---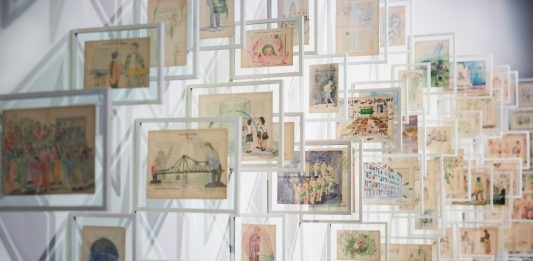 L'immenso è illuminato. Cerith Wyn Evans a Milano
Cerith Wyn Evans. …the Illuminating Gas. Exhibition view at HangarBicocca, Milano 2019. Courtesy of the artist & Pirelli HangarBicocca. Ph Agostino Osio
L'HangarBicocca ospita una delle mostre più complesse ed eteree che la Fondazione abbia mai realizzato, offrendo all'artista gallese la possibilità di riscrivere lo spazio come una scenografia che cita il teatro N%u014D, la chimica, l'astrofisica e ogni limite inesplorato dell'impercettibilità. Ginevra Bria
https://pirellihangarbicocca.org/
---
BACCARAT, A COLLECTOR'S HOUSE
la prima e più grande mostra mai realizzata fuori dalla Francia dal leggendario marchio francese del cristallo, che viene inaugurata
il 6 novembre a Shanghai presso l'Hengfu Art Center (Hengfu Art Center – Building n. 1, 178 South Wulumuqi Road, Shanghai)
https://www.baccarat.it/it/la-leggenda-di-baccarat/
---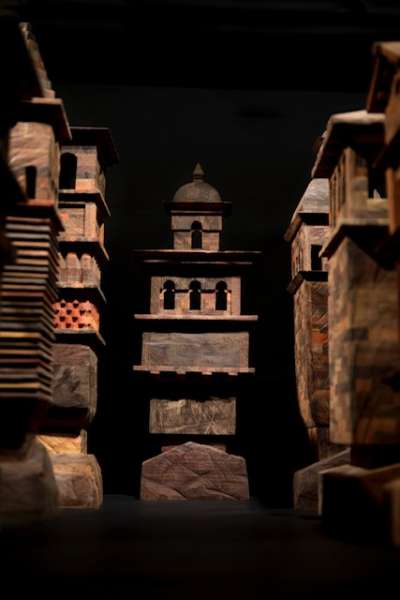 Comignoli di Matteo di Ciommo
Galleria Fatto ad Arte, via moscova fino al 28 novembre
http://www.fattoadarte.com/it/
---
yasmin brandolini d'adda. opere. studio battisti viale caldara 13, interno 7
5.XI.2019. ore 18
https://www.yasminbrandolinidadda.com/biografia-e-mostre.html
---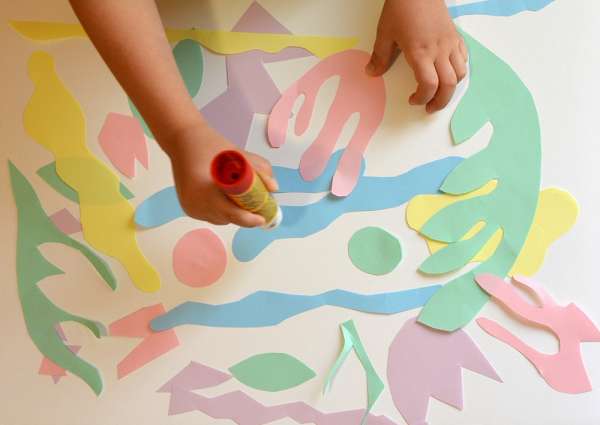 laboratori per il Fabriano Festival del disegno
---
body ornaments
Artistar Jewels 2019 Fall Edition – I talenti internazionali della Milano Jewelry Week
Sofya Briantseva, MagmaLab, Paula Didario, Slawa Tchorzewska, Diana Vas Beginning, Chiara Passon, Margery Hirschey, Lorenzo Pepe
http://www.artistarjewels.com/
---
etc.
info@museocity.it, Associazione MuseoCity, Via Rugabella, 1, 20122 Milano
---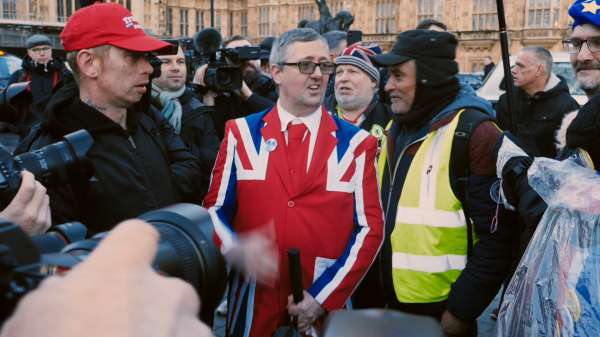 Lo schermo dell'arte Firenze 12-17/11
http://www.schermodellarte.org
carnet de notes by paolo rinaldi
online weekly magazine 11/11/2019
(travel, viaggi, architettura, interni, design, hotels, ristoranti, bar, luce, arte, mostre, foto, fashion, installazioni, musei, teatro)
carnet de notes 507 has been sent to/
è stato inviato a 17179 recipients/indirizzi
and posted to social networks:
facebook, twitter, linkedin and viadeo