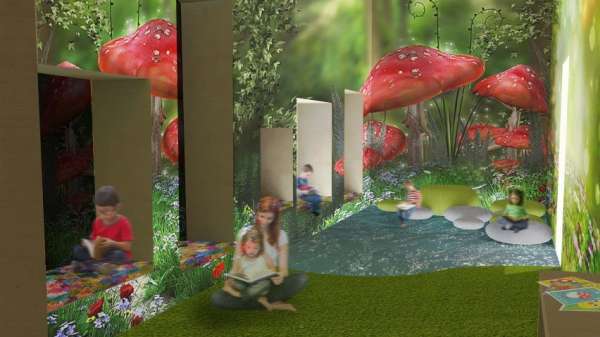 Interior design graduates from Falmouth University present projects that aim to create safe spaces for refugees, young mothers and recovering addicts in this VDF school show. The conceptual designs were created as part of the students' three-year undergraduate degree, which encourages students to "reimagine the future of interior design"
---
carnet de notes 540
carnet de notes by paolo rinaldi, rinaldi.paolo@fastwebnet.it,
0039.3495087344, @paolorinaldi, https://www.facebook.com/paolrin
---
voyages
Genova, la città e i dintorni come destinazione per l'estate
visitgenoa.it
---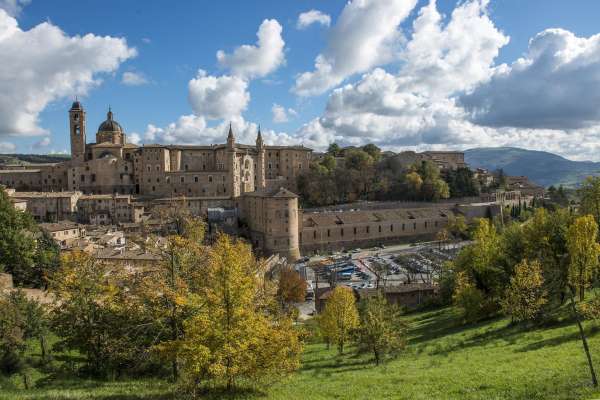 Urbino, città Unesco, è stata recentemente inserita dal New York Times tra le mete turistiche del 2020: dalla città dei Montefeltro, può partire anche il tour alla scoperta di Raffaello nelle Marche oltre a quello turistico
https://www.turismo.marche.it/, http://www.robintur.it
---
castel nanno in val di non , in trentino, con vista dulle dolomiti del brenta
ph massimo ripani
https://www.visitvaldinon.it/it
https://www.trentino.com/it/trentino/val-di-non/
---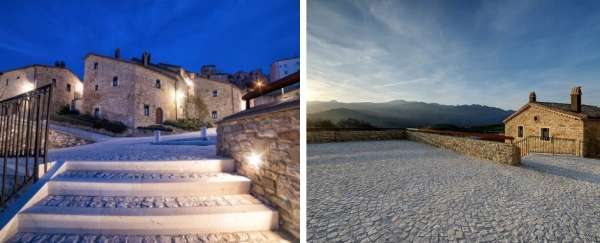 riapre Borgotufi, albergo diffuso
di Castel del Giudice (IS), con le sue casette indipendenti
che ospitano soggiorni e cucine, e il Ristorante Il Tartufo
---
architecture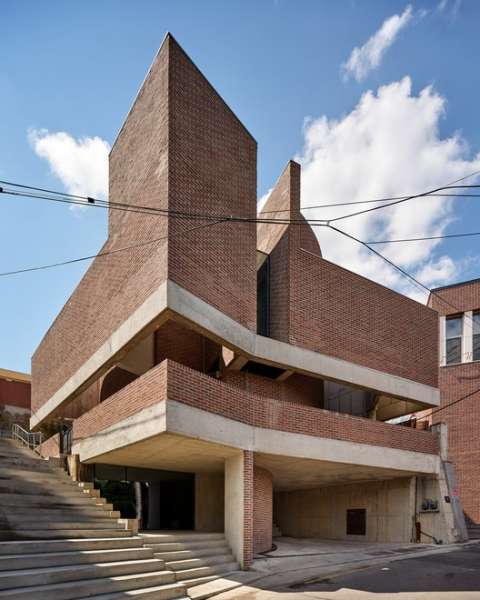 A House for a family in old residential district in Seoul. 'Yeonhui-ro 11 ma-gil' is a major walking trail that cuts across an old residential district to the back mountain range of Yeon-hui-dong, Seoul. The numerous stairs that crisscross the alley street and the back mountain are also a part of "Yeonhui-ro 11 ma-gil" the approach scaling the stairs and facing the houses resembles the grand stairs of a hotel or the entrance to an ancient palace.Architects: fhhh friends. ph roh kyoung
---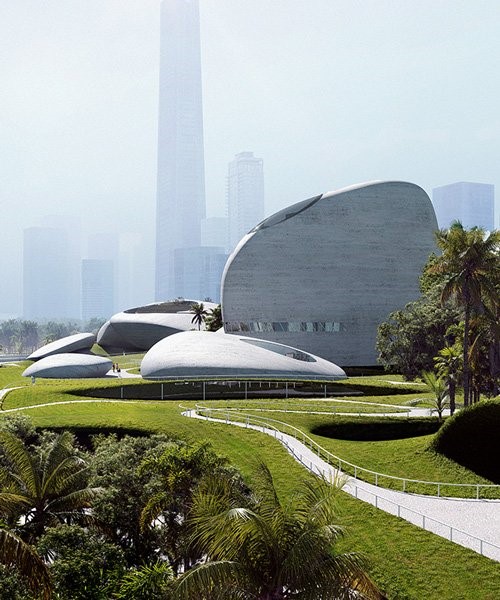 mad architects reveals plans for shenzhen bay culture park
---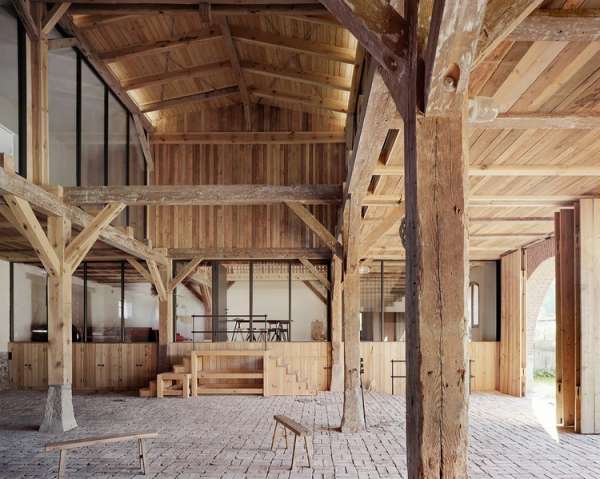 In a small village in the Uckermark, north of Berlin, a large barn has been converted into a country house with an additional independent apartment. The barn was built 140 years ago in a mixed construction of brick masonry and timber. In its time, an ultramodern functional building. After the barn was sold and divided the system was structurally converted for two settler families, and cattle, into semi-detached homes. One half has now been redesigned by architect Thomas Kroger for a young family, using the pre-existing language of the house and adapting it by its own means and rules in reinventing itself. ph thomas heinman
---
hotels, restaurants and bars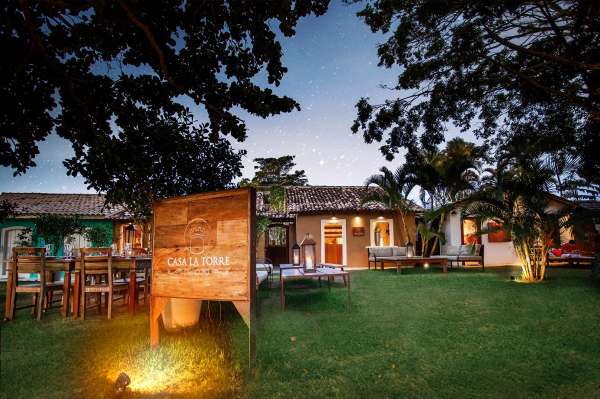 Hotel Boutique Casa La Torre, Trancoso, Brasile
https://casa-la-torre-hotel-boutique-trancoso.hotelmix.it/
---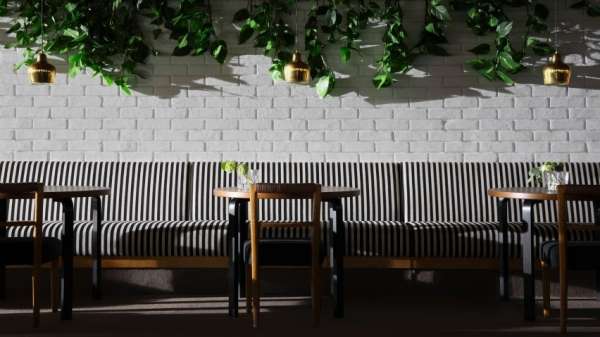 Ilse Crawford and her eponymous studio worked with Finnish furniture brand Artek to carry out a sensitive revamp of notable Helsinki restaurant Savoy. Married architects Aino and Alvar Aalto completed the original interiors of Savoy back in 1937, designing the space to reflect their penchant for natural materials and comfy furnishings. However, after more than 80 years of service and piecemeal renovation works, the restaurant had come to look "rather unloved and more than a little corporate"
http://www.studioilse.com/ilse-crawford, https://savoyhelsinki.fi/
---
design

from left
Nena is an armchair designed for Zanotta by Lanzavecchia Wai
https://www.lanzavecchia-wai.com/, https://www.zanotta.it/
sedia Buri by Interno Italiano
http://www.internoitaliano.com/
poltroncina Adell, Design by Lievore Altherr Désile Park
---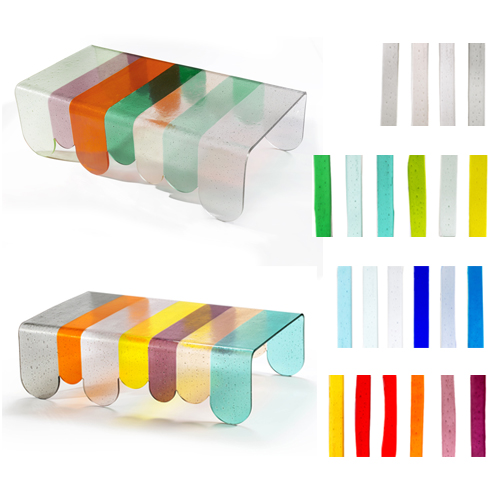 lunapark by alessandro zambelli for secondome
you can create your own Lunapark coffee table by choosing each color
---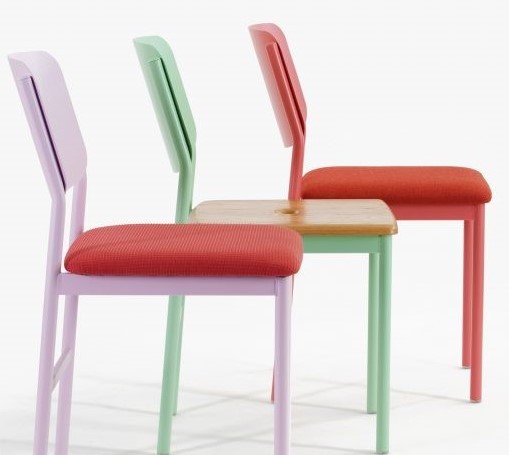 Keilhauer president Mike Keilhauer and designer Geof Lilge introduce bent-metal furniture brand Division Twelve
---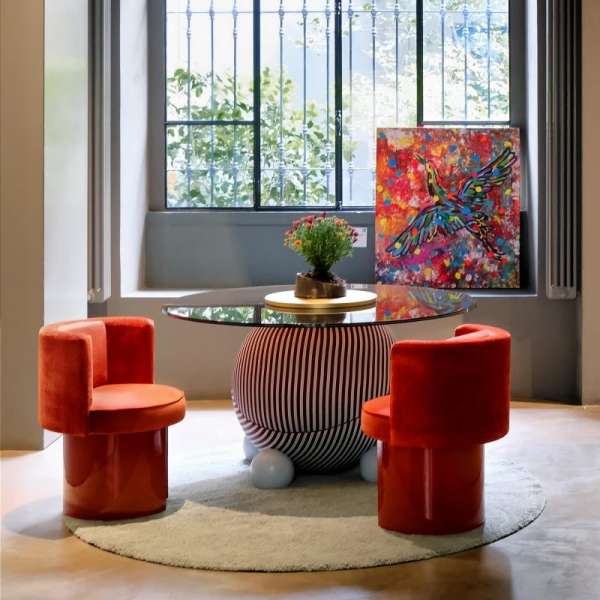 new mood sofa by leandra silva for malabar
---
Il designer Silvio Pompei è il vincitore della sesta edizione del contest di design promosso da Istituto Marangoni e dall'azienda Cappellini, aggiudicandosi una borsa di studio a copertura totale offerta dall'azienda Cappellini per poter accedere al Master in Product & Furniture Design, oltre alla possibilità di un internship in Cappellini
Ghirigoro" prende forma grazie all'impiego di un unico foglio di sughero lungo 867 cm, largo 80 cm e con uno spessore di 3cm, arricciato e serrato da bulloni in modo da creare la seduta. Oggetto mono-materico, capace di rispondere in maniera diversa alle sollecitazioni nei diversi punti in funzione delle prestazioni richieste, che diventa così diventa più rigido e strutturale o flessibile ed ergonomico dove necessario. Si tratta di un progetto sostenibile grazie alla scelta di un unico materiale come il sughero e all'ottimizzazione dell'intero ciclo di vita attraverso la semplificazione dei processi. Per la texture di rivestimento è stato utilizzato un patchwork di sugheri dal pattern organico e con geometrie irregolari ispirato alla palette di colori dell'artista Gustav Klimt in "Woman in Gold"
https://www.ad-italia.it/news/2020/07/01/silvio-pompei-vince-il-contest-di-istituto-marangoni-e-cappellini/
---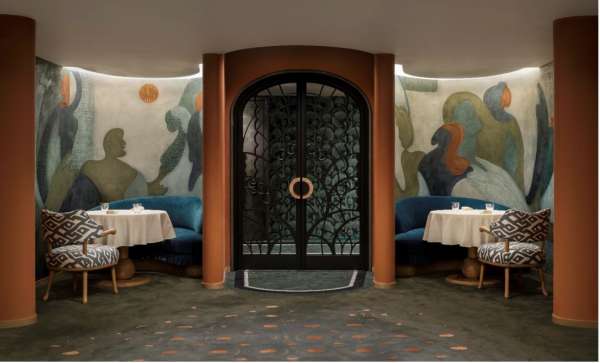 Hong Kong based designer and architect André Fu is launching André Fu Living, his second collection of furniture, textiles and decorative accessories
http://afso.net/profile/andre-fu/
---
body ornaments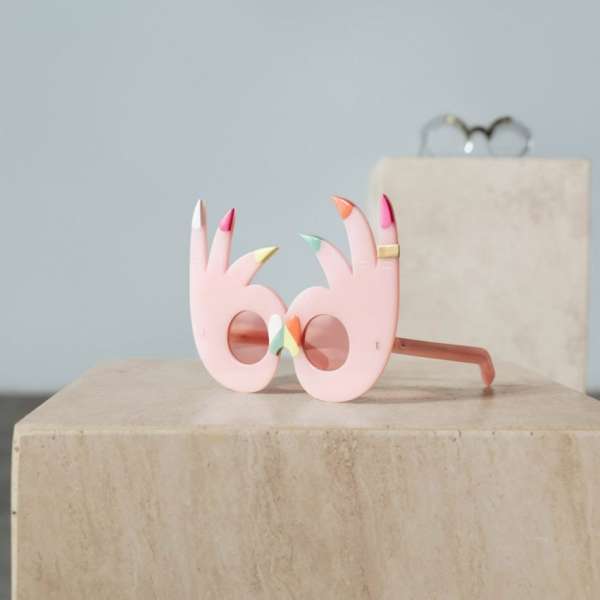 occhiali from A (alaia) to S (saint laurent)
---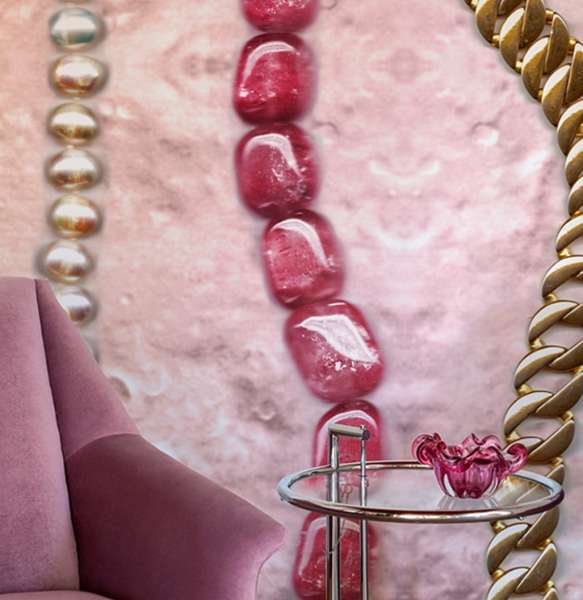 Black & white Pelliniresin bracelet
---
mostre/exhibitions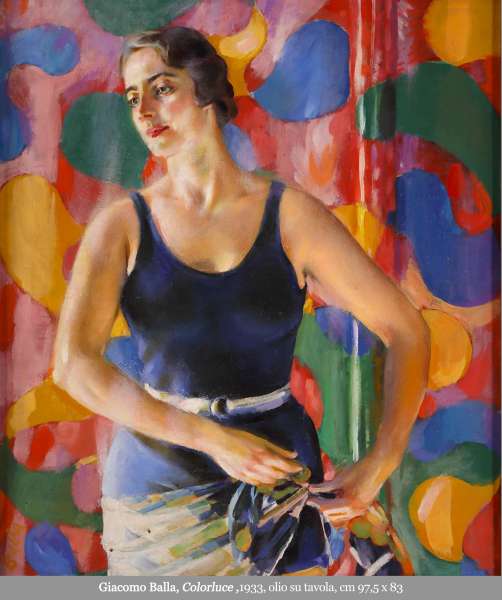 chagall, il viaggio di ulisse, galeria patricia ready
---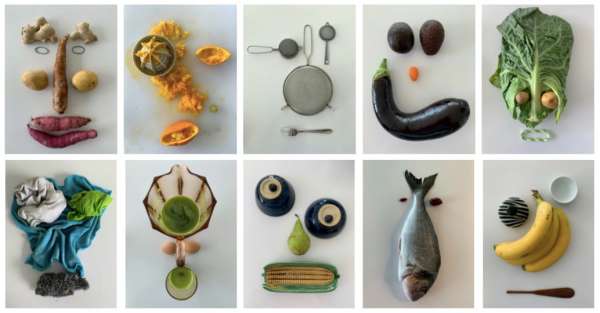 Faces, 2020 by alexander de cunha, a new exhibition curated in dialogue with Jenni Lomax, at Thomas Dane Gallery in Naples from 29th September with a concurrent presentation of new work at The Box, Plymouth.
http://www.thomasdanegallery.com
---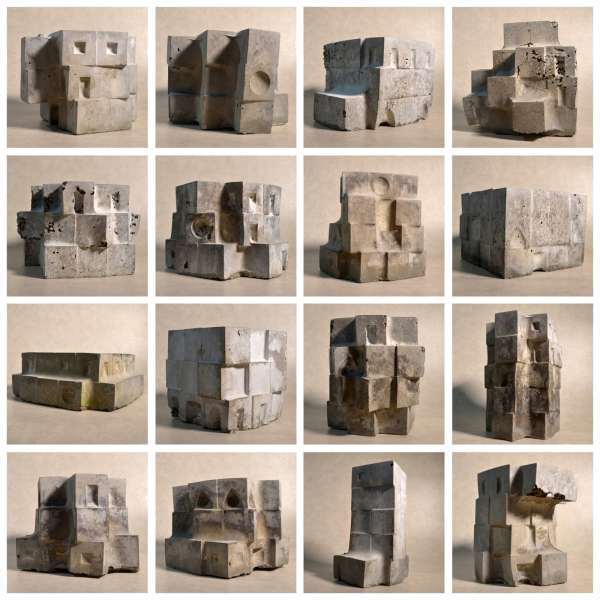 fabio tasso, sistema, vincitore del premio speciale abc arte
https://www.abc-arte.com/events/48/
---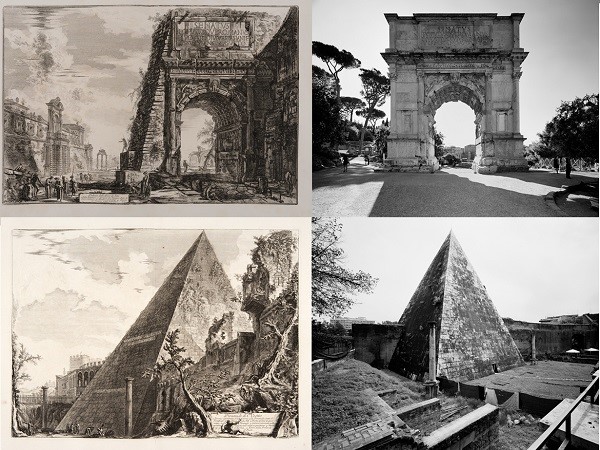 La casa-museo Palazzo Cini inaugura la stagione con la spettacolare mostra Piranesi Roma Basilico. Piranesi Roma Basilico è accompagnata dall'omonimo volume che la Fondazione Cini, in collaborazione con l'Archivio Gabriele Basilico, ha pubblicato nel 2019 con la casa editrice Contrasto
---
musei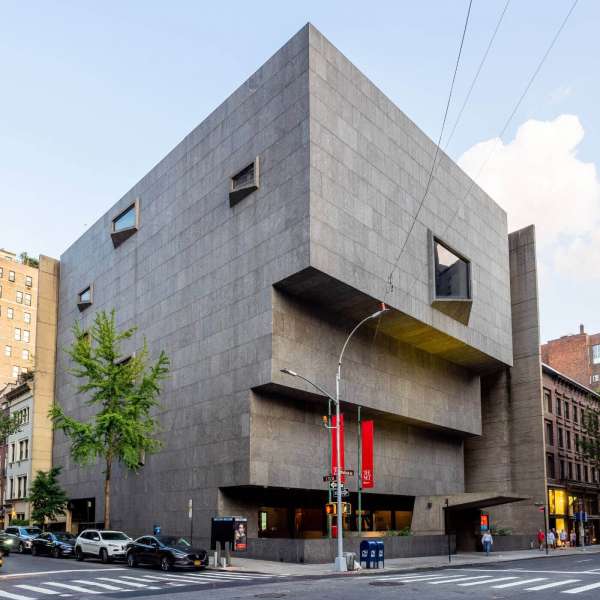 Il Met Breuer non esiste più. Non riaprirà la sede distaccata del Metropolitan Museum di New York ospitata nell'edificio brutalista progettato da Marcel Breuer. Dopo la chiusura imposta dalla pandemia, il Met passerà l'edificio alla Frick Collection che lo userà come sede temporanea durante i lavori di ristrutturazione della sede storica nella magione della Gilded Age su Fifth Avenue
---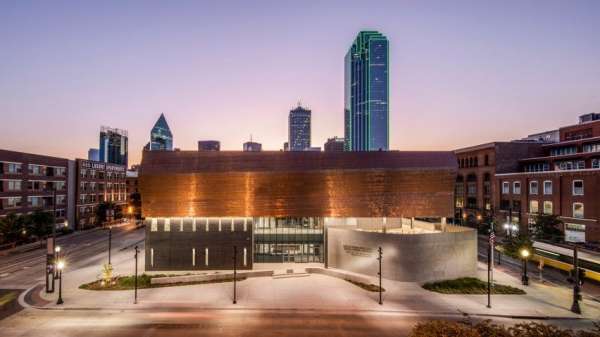 Texas architecture firm Omniplan has topped the Holocaust museum in Dallas with a copper crown to represent "the strength of those who have stood up to injustice". The Dallas Holocaust and Human Rights Museum (dhhrm) encompasses three storeys on a corner lot in the downtown's historic West End district
---
eventi
John Baldessari: Beethoven's Trumpet (with Ear) Opus133, 2007, Ph Timo Ohler
nel 2020 si festeggia il 250esimo anniversario della nascita: Vienna fu il luogo che vide la composizione e la prima esecuzione di gran parte delle sue opere. In occasione della ricorrenza, nel 2020, al geniale compositore sono dedicate vaste rassegne che approfondiscono i diversi aspetti della sua vita e del suo operato
---
Si svolgerà dal 19 al 26 luglio nella cava dismessa Roncino di Oira, una piccola frazione della Val D'Ossola, la XIV edizione di Tones on the Stones, il festival piemontese diretto da Maddalena Calderoni e dedicato alle produzioni immersive con particolare attenzione all'Opera, che quest'anno entra ancora di più in simbiosi con Nextones, la sezione dedicata alle sperimentazioni elettroniche e digitali curata da Threes Productions. Un'edizione speciale, la XIV, dal titolo Before and After
https://www.tonesonthestones.com/
---
lumières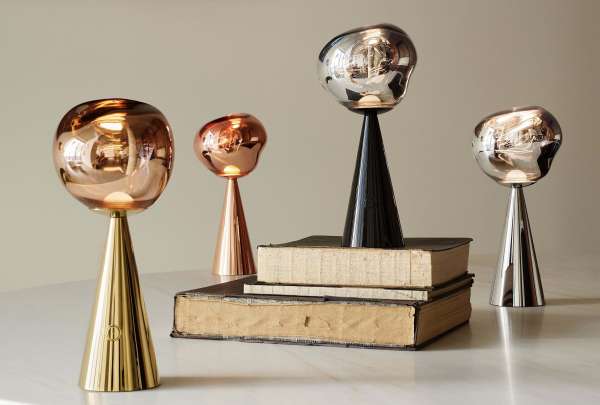 ETCH WEB Brass Pendant by tom dixon
https://www.tomdixon.net/en_gb/
---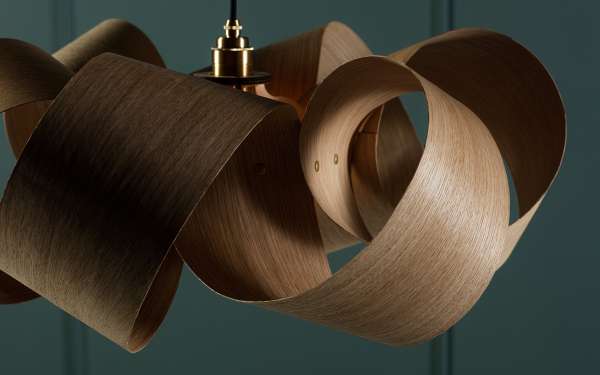 Born in the barrel of a waking wave, the Comber Lighting Range is shaped by the reverberating tides that lap the nearby coastline. Our bestselling Drift Pendant mimics the undulating motion of the Cornish swell that inspired our newest collection. design tom raffield
---
photos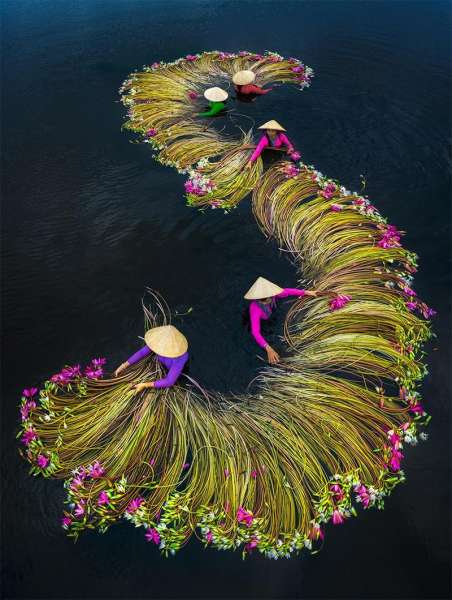 Each year as the Mekong Delta floods, locals gather hordes of long-stemmed lilies from the water-covered rice fields. Photographer Trung Huy Pham recently captured the annual harvest in a vivid series taken in the Long An and An Giang provinces in Vietnam.
---
showrooms and shops
showroom lualdi
---
etc.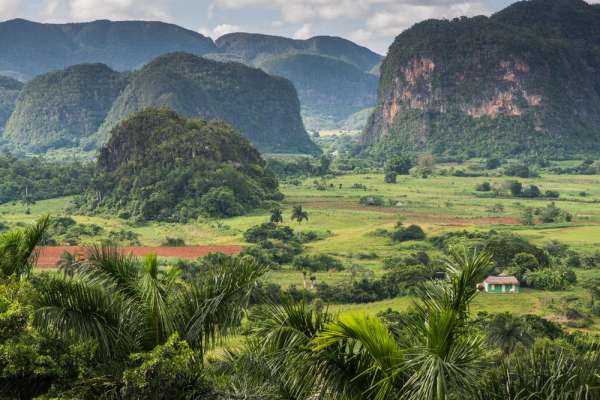 The 4th edition of Continua XXL Online presents JR and his work "giants, peeking at the city havana, cuba", a huge paste up of a little boy, Alain, who lives in Havana and who met the artist by chance when they were looking at the location for an eventual work to be pasted on the outside wall of arte continua. ph nestor kim
https://www.galleriacontinua.com/about/habana/history
carnet de notes by paolo rinaldi
online weekly magazine 06/07/2020
(travel, viaggi, architettura, interni, design, hotels, ristoranti, bar, luce, arte, mostre, foto, fashion, installazioni, musei, teatro)
carnet de notes 540 has been sent to/
è stato inviato a 17824 recipients/indirizzi
and posted to social networks:
facebook, twitter, linkedin and viadeo