"The urgency to slow down", un futuro alternativo immaginato da Nicolas Abdelkader
https://www.objectsmag.it/the-urgency-to-slow-down-un-futuro-alternativo-immaginato-da-nicolas-abdelkader/
---
carnet de notes 552
carnet de notes by paolo rinaldi, rinaldi.paolo@fastwebnet.it,
0039.3495087344, @paolorinaldi, https://www.facebook.com/paolrin
---
voyages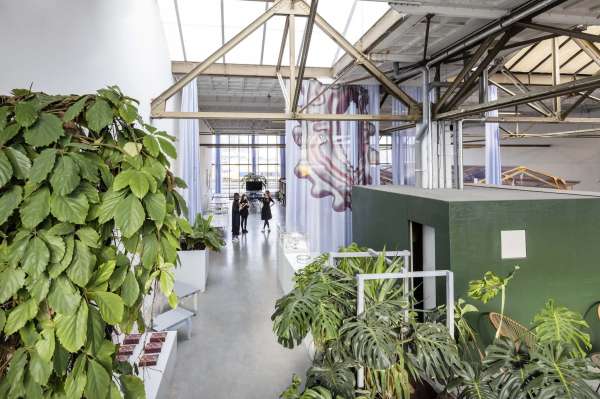 Olanda. In Frisia e a Groningen da collinette artificiali a dighe
---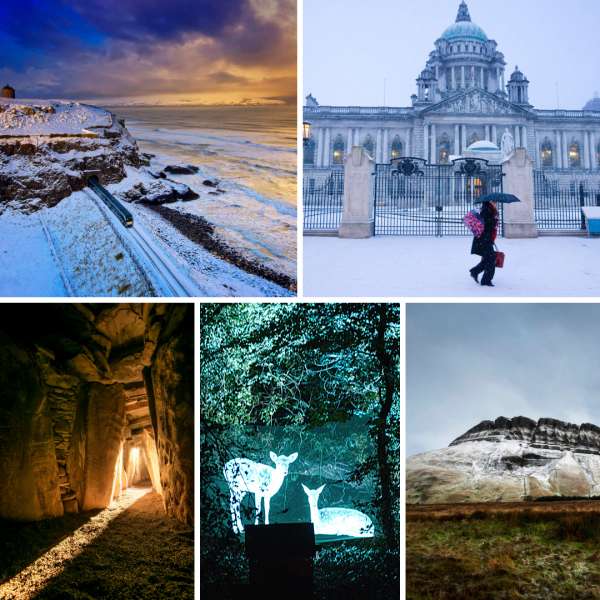 irlanda
---
architecture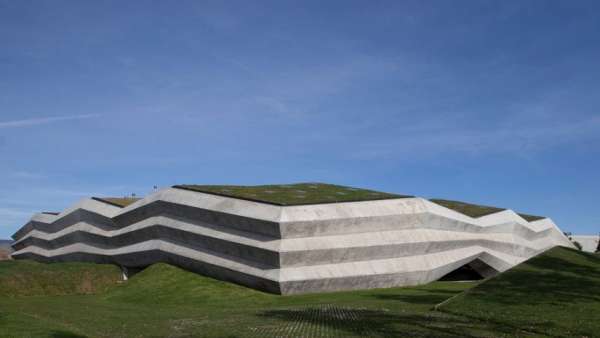 A coffee factory and offices in Tbilisi, Georgia, has been built in a geometric concrete shell topped by a green roof by local studio Giorgi Khmaladze Architects
---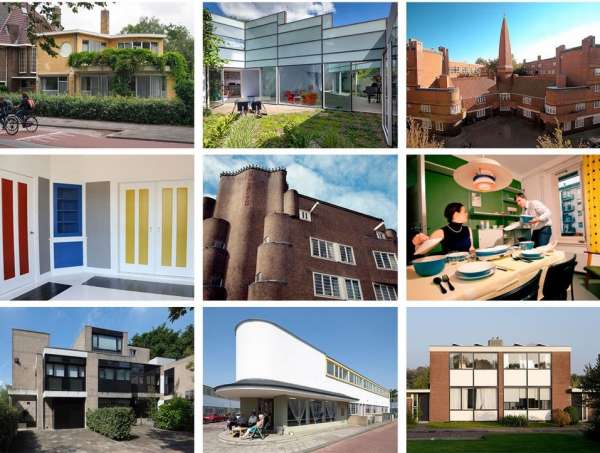 This year, November is Iconic Houses Month in the Netherlands. For the first time, on five Sundays in November, 10 modern museum houses and private dream homes that are affiliated with Iconic Houses, the international network of modern house museums, join forces to offer discounts
Surprising examples of progressive residential architecture can be found throughout the Netherlands. From social housing at the beginning of the 20th century, to conceptual villas at the start of the 21st century. Take a journey through time and discover internationally important architectural movements from De Stijl and Modernism to Structuralism and Postmodernism
---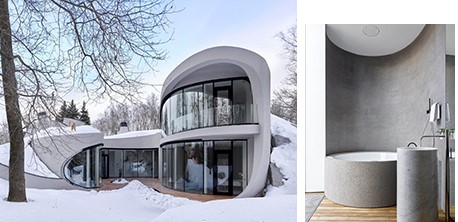 Realizzata nel distretto di Chekhov a pochi chilometri da Mosca, House in the landscape si ispira alla filosofia dell'architettura organica di Frank Lloyd Wright. Costruito in cemento armato, l'edificio emerge dal terreno fra grandi aree erbose e flora circostante. Per le zone bagno è stato scelto il design delle collezioni Cea. Progetto di Nikolaev S. (Niko Architect), Kulich D., Salov A. Oseckaya T. ph Vasiliy Khurtin
https://ceadesign.it/it/realizzazioni/2020/house-in-the-landscape/1829
---
hotels, restaurants and bars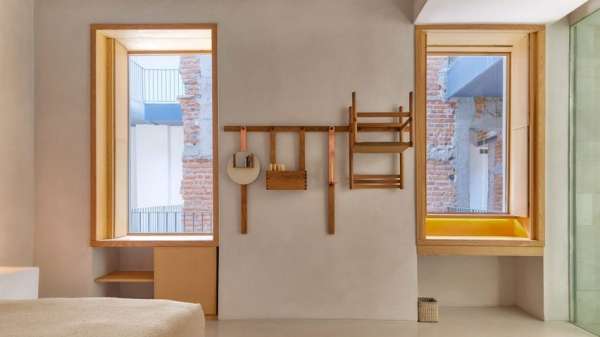 Shaker-inspired rooms feature in Mexico City's Círculo Mexicano hotel,. Architecture studio Ambrosi Etchegaray drew upon the pared-back design ethos of the Shakers to create the minimal rooms within this hotel in Mexico City. The Círculo Mexicano hotel is located downtown of Mexico City, taking over a 19th-century building that previously accommodated private residences
---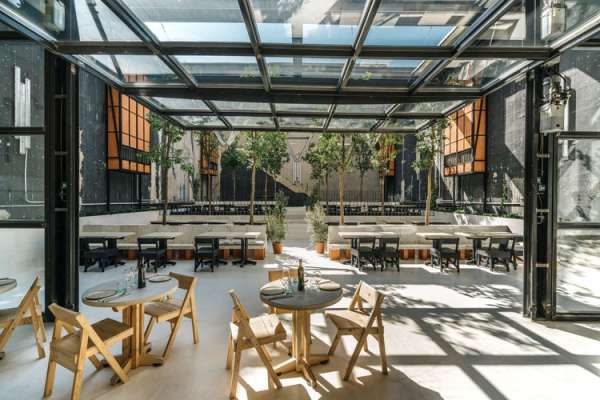 Mo de Movimiento Restaurant / Estudio Lucas Munoz. ph Sergio Albert/Gonzalo Machado
Text description provided by the architects. MO DE MOVIMIENTO is a shared leadership model that seeks balance between the profitability of its projects and a positive social and environmental impact. Its beginnings lie with a restaurant space designed in 2018 to drive a conscious change, in tune with a new definition of our relationship to cities. This process began in January 2019 with the deconstruction of what was once the EFE Agency's recording studio in Madrid, and before that, the Espronceda Theater. The restaurant was renovated at the same time the former space was demolished, improvising in real time and innovating based on testing, learning, reinterpretation and experimentation
http://www.lucasmunoz.com/site/
---
design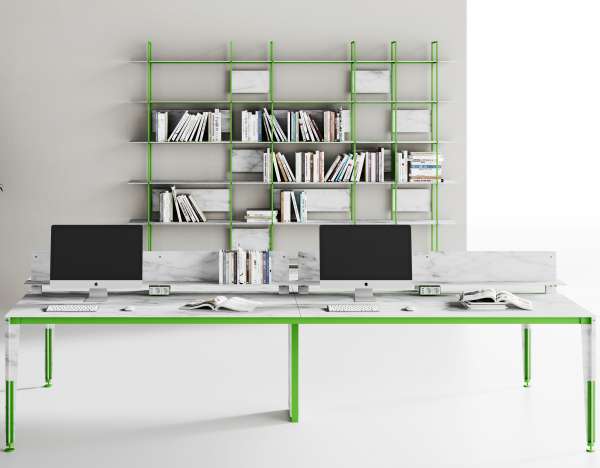 CUF Milano introduce materiali sostenibili nei mobili per l'ufficio. con una assoluta anteprima: il tavolo dalla nuova serie di mobili per ufficio "Gleb" disegnato da Matteo Origoni dello Studio Origoni Steiner. Il primo ad essere realizzato con materiali riciclati derivati dagli scarti della fibra di vetro, frutto di economia circolare
https://www.cufmilano.com/it/, http://www.origonisteiner.it/
---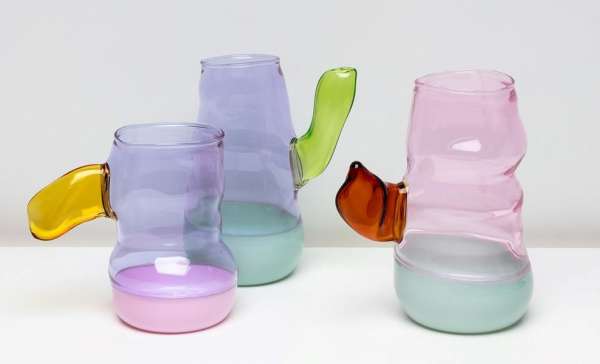 London Craft Week, Improvised Gestures by Jochen Holz
enquiries@scp.co.uk, http://jochenholz.com/
---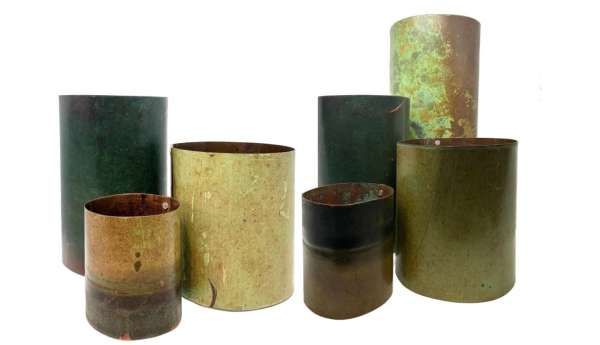 AlgrantiLAB presenta la nuova collezione Truc. Cilindri di varie dimensioni e materie diventano lampade, copri-vaso, porta oggetti e complementi d'arredo. Come in tutti progetti di AlgrantiLAB, protagonista è la materia di recupero, valorizzata lasciandola più prossima possibile a come la si è trovata
---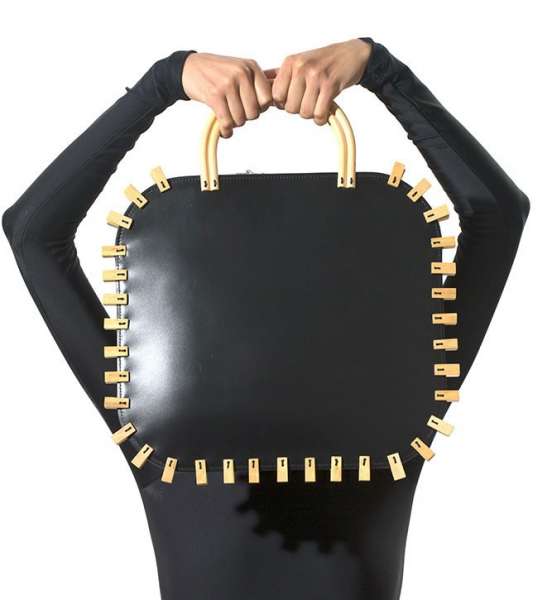 Estudio Campana's most recent handbags collection will be launched this month by the Italian-Brazilian brand NC. The limited-numbered-edition pieces named Wanda and Raízes, now available for purchase worldwide, are the results of more than two years of research and prototype development by Fernando and Humberto, which incorporates Italian artisan techniques and sustainable materials such as Pinãtex, bamboo, and vegetable-tanned leather
https://www.ncmadeinitaly.com/
---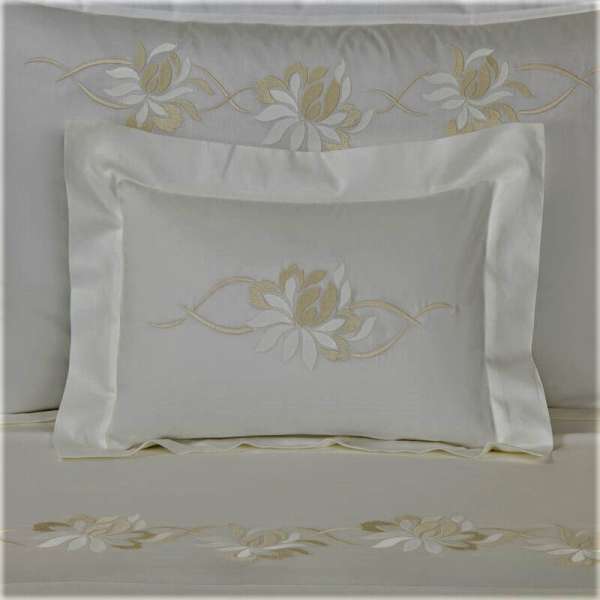 frette
https://eu.frette.com/it_IT/homepage/
---
Beoremote Halo_Bronze. Un telecomando per accedere alla tua musica in tutta la casa senza dover usare il tuo dispositivo mobile, by Bang & Olufsen
https://www.bang-olufsen.com/it/accessori/beoremote-halo
---
installazioni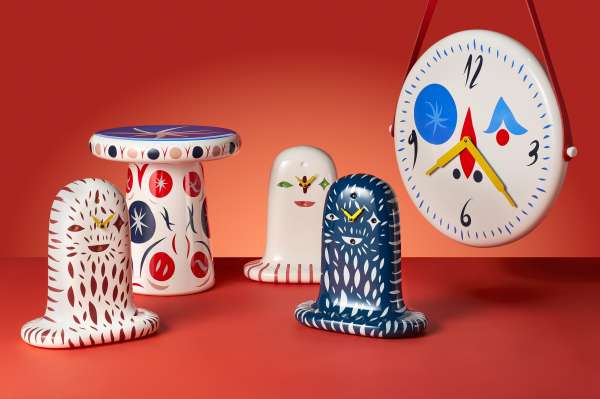 "Ceramic Tower" è l'inedita installazione site-specific di Bosa ideata da Jaime Hayon al Museo Filangieri per Edit Cult
https://filangierimuseo.it/, https://www.bosatrade.com/
---
mostre/exhibitions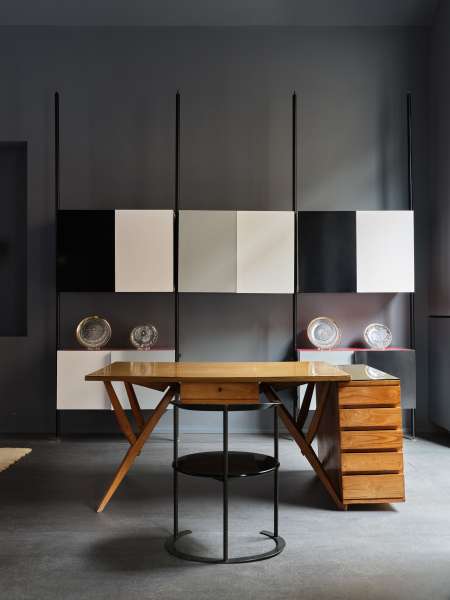 A wall-mounted desk and a sculptural chair (1950's) by the architect Piercarlo Jorio, one of Carlo Mollino's most brilliant students and collaborators
at extraordinary (PIERCARLO JORIO | GIO PONTI | TOMASO BUZZI | ANGELO LELLI | RICCARDO DALISI | LUIGI CACCIA DOMINIONI | GINO SARFATTI)
https://www.galleriarossellacolombari.com/
---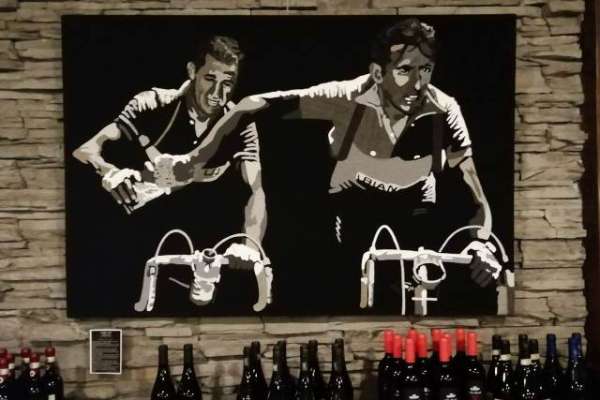 Le "Icone tessili" di Jean Jacques Boutier in mostra a La Tela di Rescaldina (MI)
Il collettivo aperto presenta all'osteria sociale del buon essere, nata in uno stabile sottratto alla criminalità organizzata, 25 opere realizzate con scampoli di tessuto recuperato.
https://www.facebook.com/people/Jean-Jacques-Boutier/100008332511422
---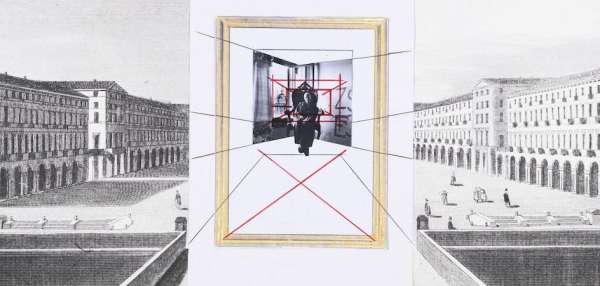 giulio paolini, qui dove sono, at Galleria Christian Stein
http://www.galleriachristianstein.com/Galleria_Christian_Stein.html
---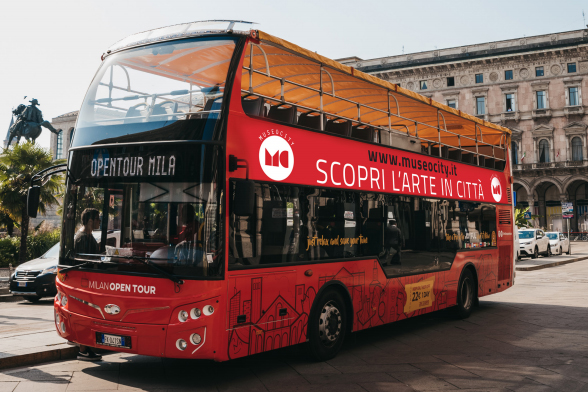 https://www.museocity.it/visite-guidate/
---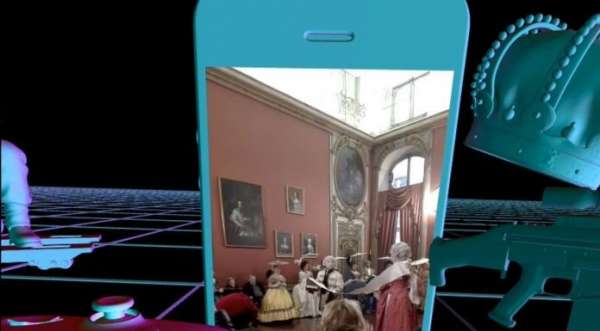 La mostra "Neuro_Revolution", negli spazi di MLZ Art Dep a Trieste, raccoglie le opere di sei artisti selezionati attraverso un bando pubblico e si propone come "osservatorio" sulla ricerca creativa odierna. Fra tecnologia e timori per il futuro
---
musei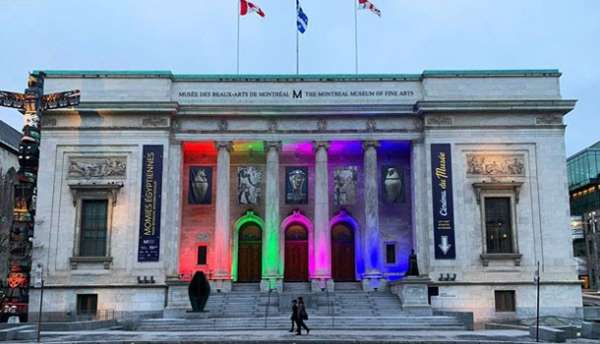 Musée des beaux-arts de Montréal | MBAM
---
Il Museo della Lingua italiana è un progetto governativo con prevista apertura a marzo 2021. Nel disegno, La tripartizione del museo della lingua italiana
https://www.ilmessaggero.it/editoriali/primopiano/museo_firenze_lingua_italiana_ultima_ora_19_agosto_2020-5411181.html
---
eventi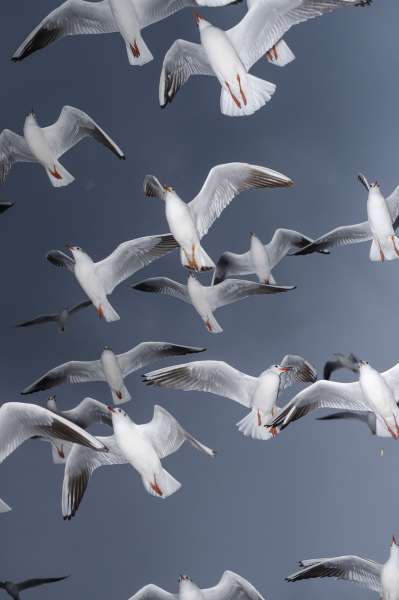 SEVEN BY SEVEN. TRANSCULTURAL NARRATIVES FROM THE MIDDLE EAST AND NORTH AFRICA
Progetto e mostra fotografica a cura di Roï Saade. MAD Murate Art District fino al 31 ottobre 2020
https://middleastnow.it/, https://www.murateartdistrict.it/
---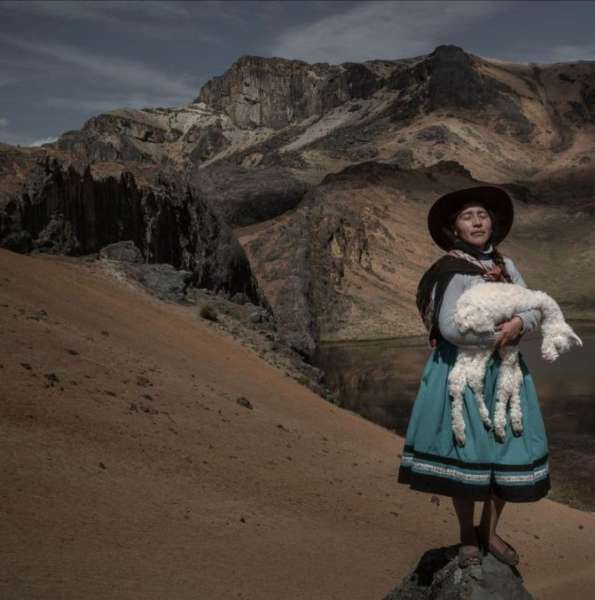 Festival della Fotografia Etica di Lodi 2020
È il suo undicesimo anno di vita e il Festival della Fotografia Etica di Lodi cambia e si rinnova.80 fotografi da tutto il mondo per 22 mostre sparse tra Lodi, principalmente, e Codogno
http://www.festivaldellafotografiaetica.it
---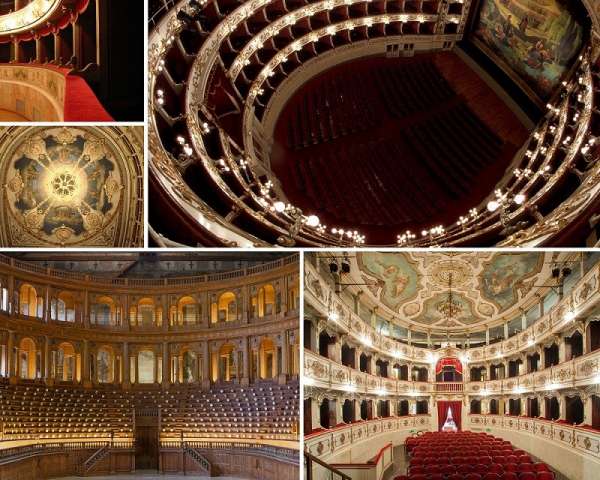 Tra il 24 e il 25 ottobre e dal 5 all'8 dicembre 2020, Visit Emilia apre il sipario sulle visite guidate a sale e teatri storici dell'area compresa tra Parma, Piacenza e Reggio Emilia
---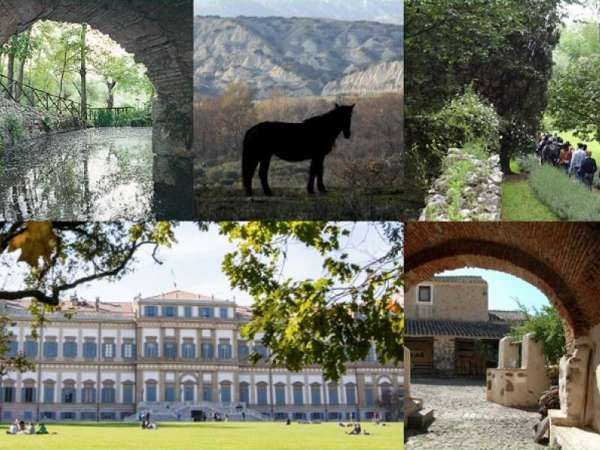 Il 25 ottobre è la sesta Giornata Europea de I Parchi Letterari. Con il Patrocinio della Commissione Nazionale Italiana per l'Unesco e in collaborazione con la Società Dante Alighieri. Da visitare nel pieno rispetto delle normative di sicurezza "Covid 19"
http://www.parchiletterari.com
---
lumières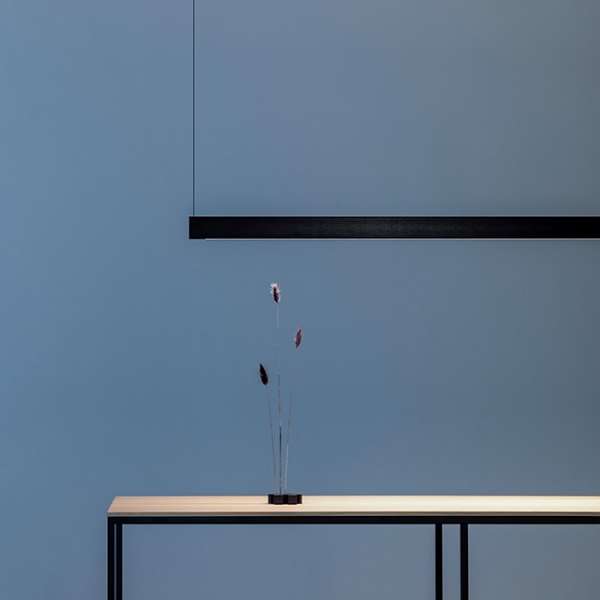 TeTaTeT , lampada da tavola, è stata selezionata per la collezione esclusiva "Capsule Rossana Orlandi", 25 oggetti prodotti esclusivamente da aziende italiane che celebrano insieme il design d'autore, l'artigianalità e la creatività italiana. Progetto di Davide Groppi
http://www.davidegroppi.com 
---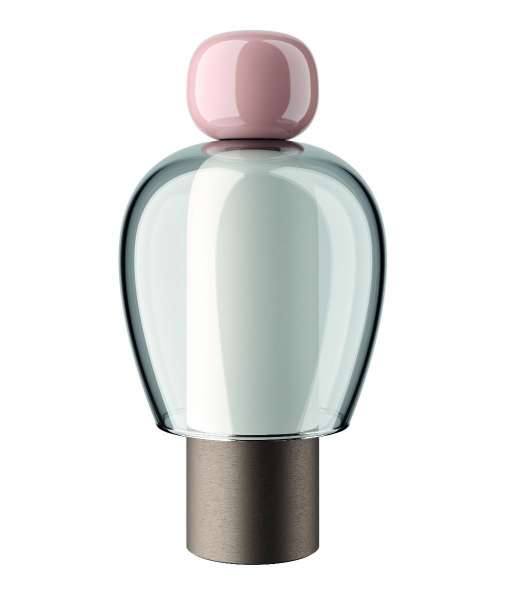 Lampada da tavolo Easy Peasy versione Flamingo di Luca Nichetto per Lodes
http://nichettostudio.com/, https://www.lodes.com/
---
photos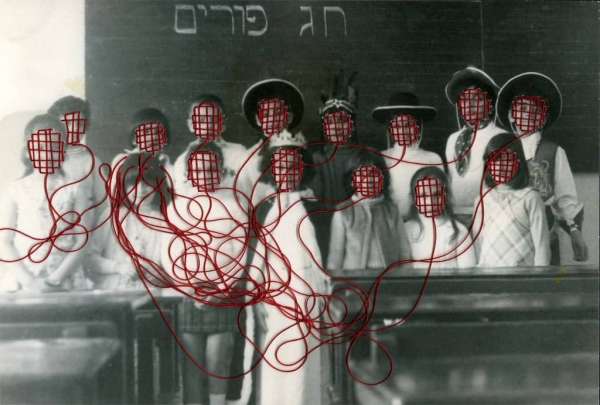 Pour sa troisième carte blanche, la photographe Carolle Benitah, nous présente l'exposition « L'Epaisseur du Temps » visible actuellement et jusqu'au 7 novembre à la Galerie Topographie de l'Art, dans le Marais. Une exposition collective de 12 artistes venus explorer et expérimenter les limites de la photographie et curatée par Catherine Rebois
https://www.carolle-benitah.com/
http://www.topographiedelart.fr/
---
showrooms and shops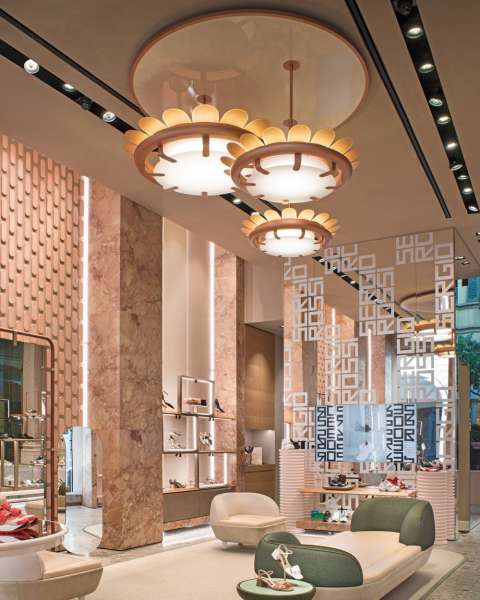 Sergio Rossi, Showroom and Flagships. The brand collaborated with Flos to create showroom and retail experiences par excellence
---
etc.
playmode-maat-exhibition-video-game-design
---
carnet de notes by paolo rinaldi
online weekly magazine 19/10/2020
(travel, viaggi, architettura, interni, design, hotels, ristoranti, bar, luce, arte, mostre, foto, fashion, installazioni, musei, teatro)
carnet de notes 552 has been sent to/
è stato inviato a 18291 recipients/indirizzi
and posted to social networks:
facebook, twitter, linkedin and viadeo