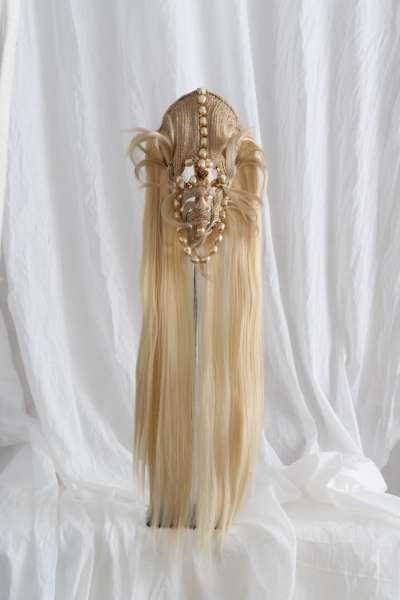 the work of norwegian artist damselfrau is something mystical, arcane, maybe even occult. defined by intricate beadwork, delicate lace and bold, bright colour, damselfrau's masks are at once visually arresting and bewitchingly unsettling. beautifully reshaping the face of the wearer
---
carnet de notes 551
carnet de notes by paolo rinaldi, rinaldi.paolo@fastwebnet.it,
0039.3495087344, @paolorinaldi, https://www.facebook.com/paolrin
---
voyages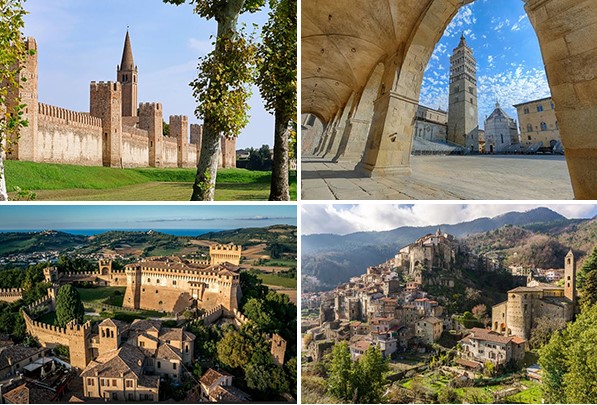 bellitalia, from top left, clockwise
montagnana, pistoia, ceriana, gradara
---
architecture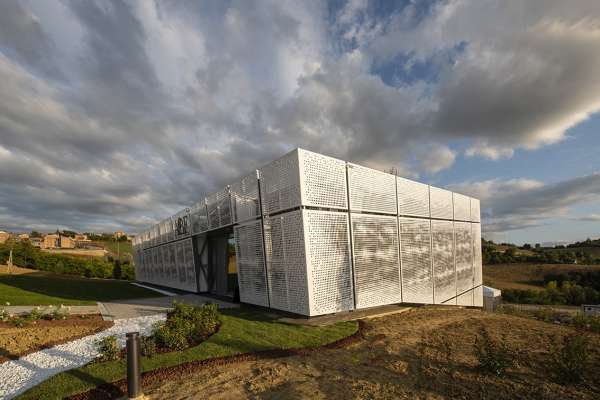 Alvisi Kirimoto insieme alla Andrea Bocelli Foundation e al giovane studio Harcome completa la nuova Accademia della Musica di Camerino
Alvisi Kirimoto consegna a Camerino la nuova Accademia della Musica, portando a compimento il progetto iniziale del giovane studio Harcome, e imprimendo alla struttura una significativa veste contemporanea. Realizzata nel rispetto della tempistica prevista di soli 150 giorni lavorativi, la ricostruzione si colloca come terzo intervento post-sisma centro Italia 2016 promosso dalla Andrea Bocelli Foundation a favore dell'area, tra le più colpite dagli eventi tellurici
http://www.alvisikirimoto.it, https://www.harcome.com/
https://www.andreabocellifoundation.org/it/
---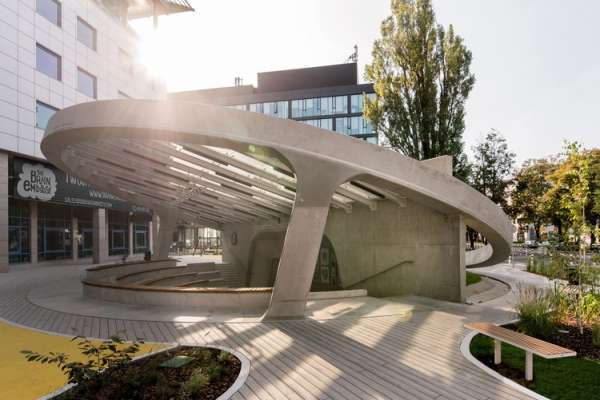 Brain Embassy amphitheatre, Architects: mode:lina, ph Patryk Lewinski
Text description provided by the architects. Every society needs space to sit by the campfire, to talk, to listen, to see, and express oneself. Brain Embassy Amphitheatre does precisely that for Warsaw. We want it to become the place of meaningful gatherings and speeches, a new symbol for this part of Mokoto%u0301w, and fuel for change.
https://www.modelina-architekci.com/
---
interni
from top left, clockwise
Against the minimalist design concept and characterized by a freer use of color, the modernism movement sparks the impulse for Malabar designers conceived this future's classic dining chair. Carefully handcrafted by the Malabar's artisans in walnut wood, its bold shapes are dressed up in a smooth cotton velvet textiles
Nanchawan.Shiwu Tribe Homestay
china
ristrutturazione di un attico a padova by Freedhome di Caccaro in collaborazione con lo Studio d'architettura Officina Fortuna di Padova e il punto vendita De Marchi Arredamenti di Nove (VI)
https://www.caccaro.com/sistemi-e-prodotti/freedhome/
Fornasetti su Misura. Un luogo dedicato all'ascolto delle esigenze del progettista, un servizio che dà forma a idee nuove: variazioni di design esistenti, oggetti creati ad hoc e interi progetti decorativi per interni
---
hotels, restaurants and bars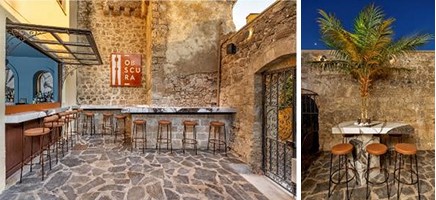 L' Obscura Cocktail Bar si trova all'interno della Città Medievale di Rodi, in Grecia, patrimonio mondiale riconosciuto dall'Unesco. L'ingresso principale dell'Obscura Cocktail Bar è sotto un arco gotico scolpito, testimone di una delle tante civiltà che hanno sfilato per la città. Il progetto architettonico è stato curato dall'architetto Eleni Karimali
https://www.facebook.com/karimalieleni
---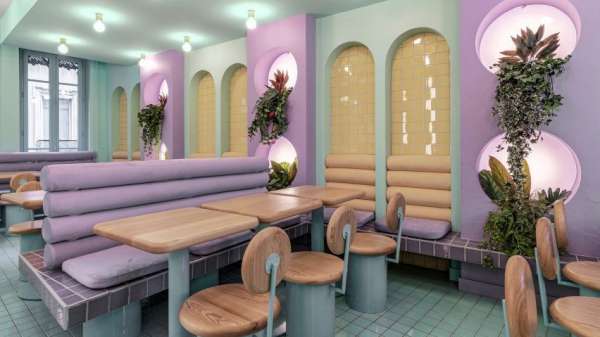 Masquespacio has recently completed the interior design of La Sastrería, a restaurant in Valencia, Spain. The designers drew inspiration from the seaside nearby and the food being served, which are also products from the sea
---
design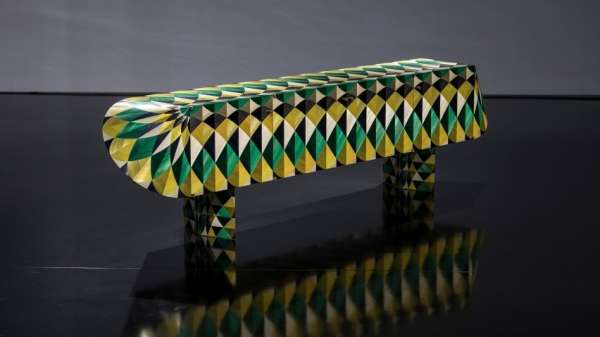 Adam and Arthur designs colourful straw marquetry collection informed by parlour game. The line is a collaboration between Australian industrial designer Adam Goodrum and French marquetry artisan Arthur Seigneur, who make up design duo Adam and Arthur
https://www.adamandarthur.com/
---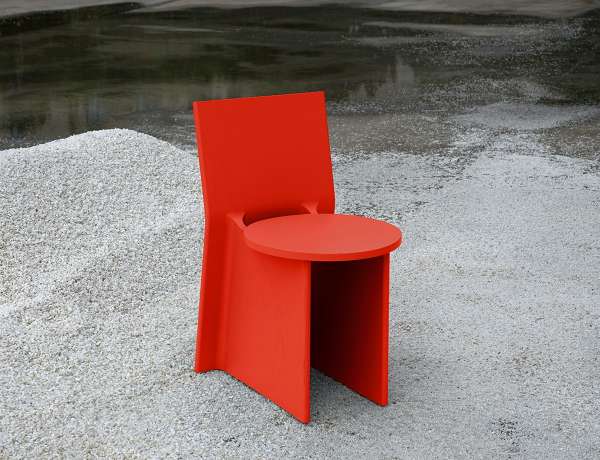 When Hangzhou-based designer Mario Tsai was growing up, he'd take apart the electronics in the house. He'd also collect old, tossed-out electric components and scrap pieces of wood to make new things. A research-centered approach is the basis of Mario Tsai Studio, founded in the summer of 2014, which produces contemporary furniture and conceptual lighting design
---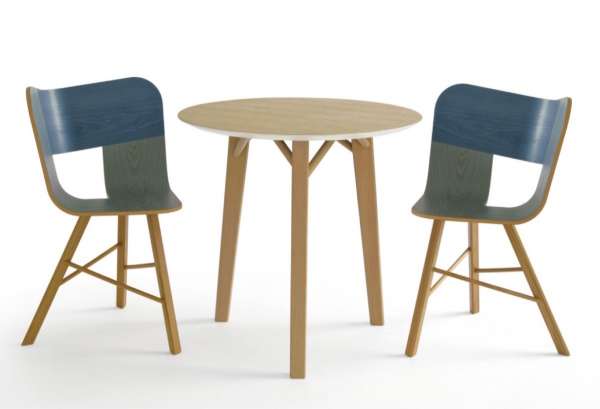 cole
---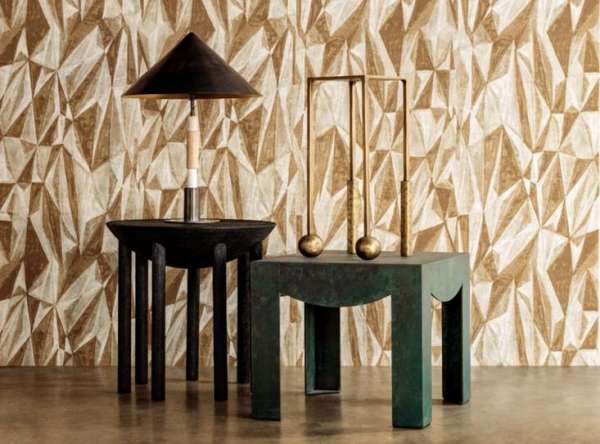 New Kelly Wearstler Autumn 2020 Collection
https://www.kellywearstler.com/
---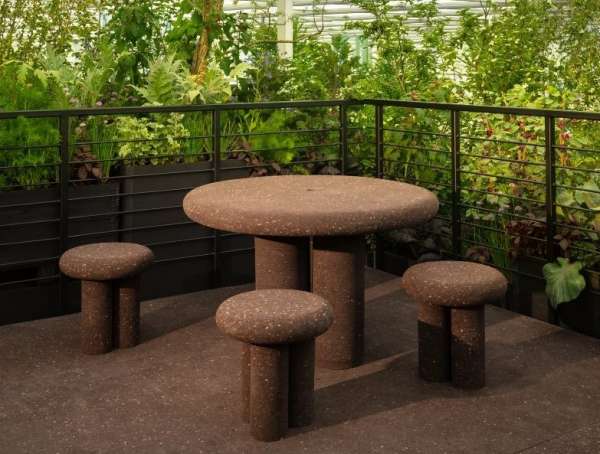 Round Table and Stools in cork by Tom Dixon
Tom adds: 'I personally love cork because it's tactile, hard-wearing, sound absorbent, fireproof, water-resistant and lighter than water, which is why it floats, so it's easy to transport. In terms of a dream material, you couldn't really get a lot better. There is pretty much no waste in the process, even the dust from the production is used to power the furnaces in the factories
---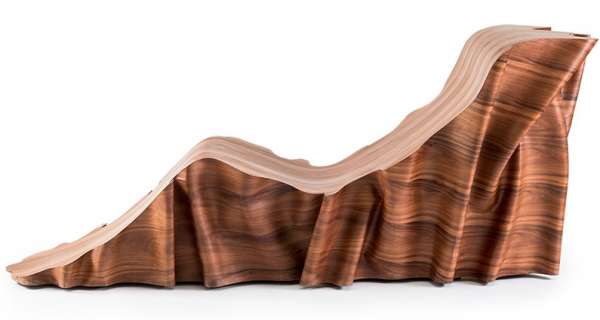 chaise longue UNA by Stefano Marolla for Secondome. The objects play on the ambiguity of the matter than can deceive the eye: a sturdy element like wood, hand-curved and levigated, looks like a light tapestry
https://www.secondome.biz/product-category/stefano-marolla/
https://www.facebook.com/marolla.stefano
---
installazioni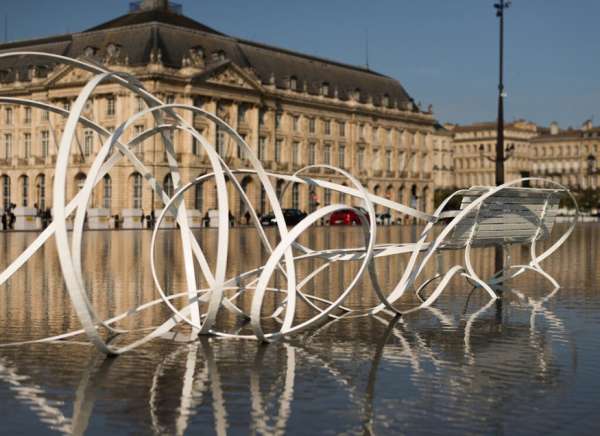 lungo il percorso delle sculture di Mayfair, Londra
---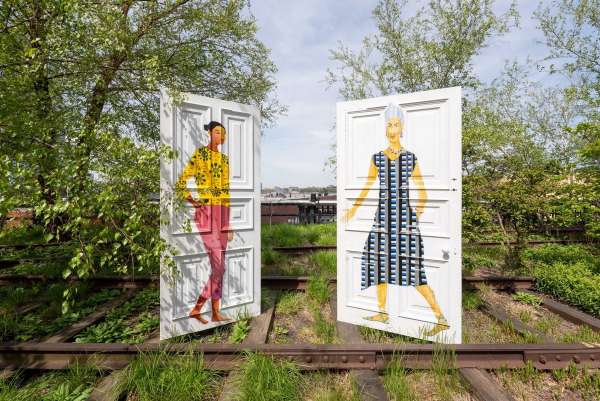 Frieze Sculpture returns to Regent's Park in London, as part of an expanded Frieze Week programme. The initiative coincides with Frieze London and Frieze Masters, to be held both online and offline
https://www.frieze.com/tags/frieze-sculpture
---
mostre/exhibitions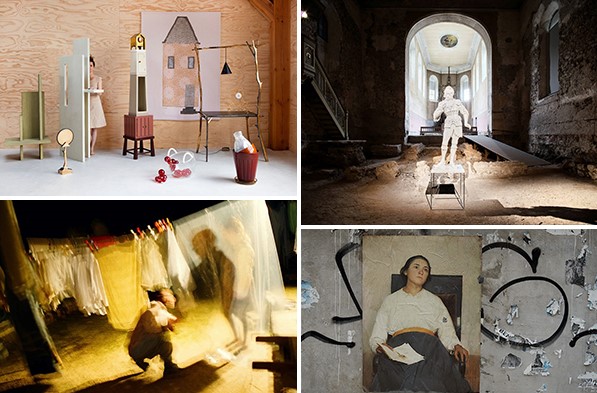 from top left, clockwise
Imaginings | Dutch Design by Kiki van Eijk, ph Floor Knaapen
https://www.textielmuseum.nl/en/exhibitions/
Oliver Laric's Standbild is a modified version of a statue of King Theoderich at
Kunsthaus Bregenz at Johanniterkirche Feldkirch
https://www.kunsthaus-bregenz.at/
MASBEDO. Condivisione di un ricordo. TI BERGAMO – Una comunità
FEELING HOME. SENTIRSI A CASA – Galleria d'Arte Moderna di Catania
https://www.comune.catania.it/la-citta/culture/
---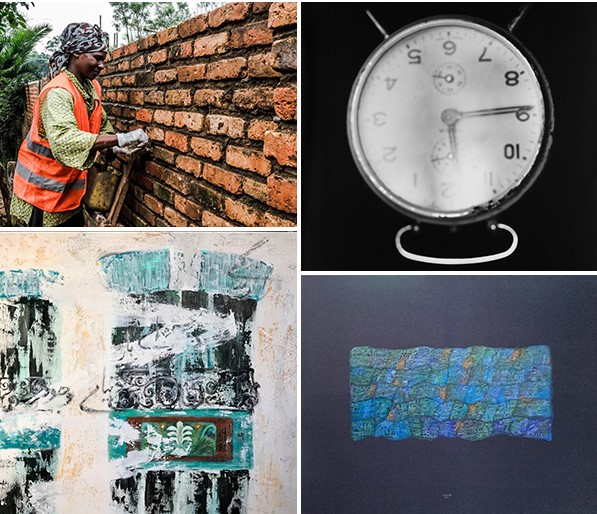 from top left, clockwise
Gli eroici furori Arte Contemporanea
Franco Vimercati, Senza titolo (Sveglia), Galleria Raffaella Cortese
Ugo La Pietra, La città scorre ai miei piedi, acrilico su tela di jeans. ArteJeans. Storia di un mito nelle trame dell'arte contemporanea. Genova, Museo d'Arte Contemporanea di Villa Croce
http://www.museidigenova.it/it/content/museo-di-villa-croce
Hedyeh Esfandiary, Voyage intérieur, 2020, acrylique sur toile. Galerie Nathalie Béreau, Paris / Chinon
---
musei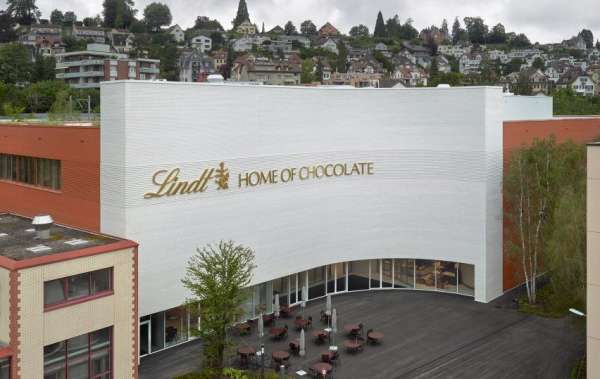 Architecture studio Christ & Gantenbein has completed a museum for chocolate brand Lindt alongside its headquarters in the Swiss town of Kilchberg on Lake Zurich. Built alongside Lindt's factories and corporate headquarters, Lindt Home of Chocolate contains a museum dedicated to the history of chocolate and the brand
https://www.christgantenbein.com/
---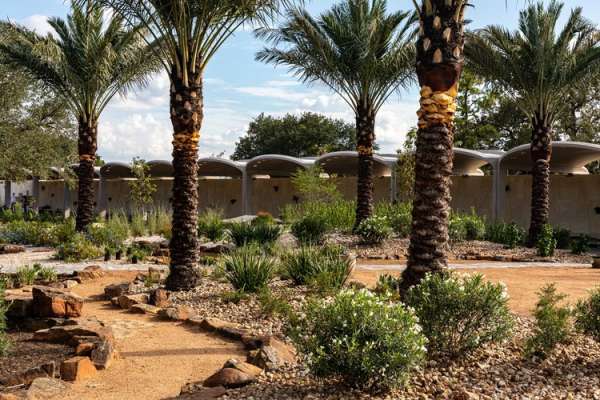 Dutch landscape architecture and design firm West 8 has unveiled the first phase of Houston's first ever Botanic Garden in Texas. Designed to be a "museum of plants", the project features evolving collections to inform scientists, tourists and horticulturalists alike. Conceived over twenty years ago by locals, the project has been developed on an island in the city's expansive Bayou system
---
eventi
Milano riparte con JAZZMI: Dal vivo, nei teatri ma anche per strada, distanti ma vicini, la quinta edizione del festival jazz di Milano torna dal 22 ottobre al 1° novembre
info@jazzmi.it, http://jazzmi.it/
---
Robert Simon Fine Art, New York, Lucas Cranach the Elder and Workshop
La European Fine Art Foundation (TEFAF) condivide alcune anticipazioni sulla prima edizione digitale della sua fiera, Tefaf Online, che si terrà dall'1 al 4 novembre 2020, con due giorni di anteprima il 30 e 31 ottobre 2020. A ciascuno dei quasi 300 espositori partecipanti della comunità mondiale Tefaf è stato chiesto di presentare un solo capolavoro, per meglio rappresentare le proprie competenze di gallerista. Foto e lista delle 15 opere disponibili al link: https://we.tl/t-iUrqCoOrxx. Per prendere parte a TEFAF Online basta pre-registrarsi oggi al link https://www.tefaf.com/visitors/sign_up
press@tefaf.com
---
lumières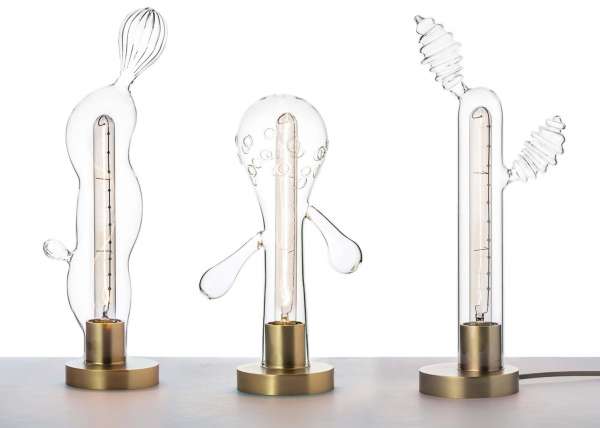 transgenic lights by matteo cibic for secondome is a series of three table lamps. The glass structures are inspired by the plant kingdom's shapes, recognizable despite the genetic mutation process they seem to have gone through. The photosyntesis process gets reversed by those mutant "plants" that spread light instead of absorbing it. Cactus, spores, leaves, mix and melt their shapes to create new, hinting ones that enclose and reshape the light
https://www.matteocibicstudio.com/
---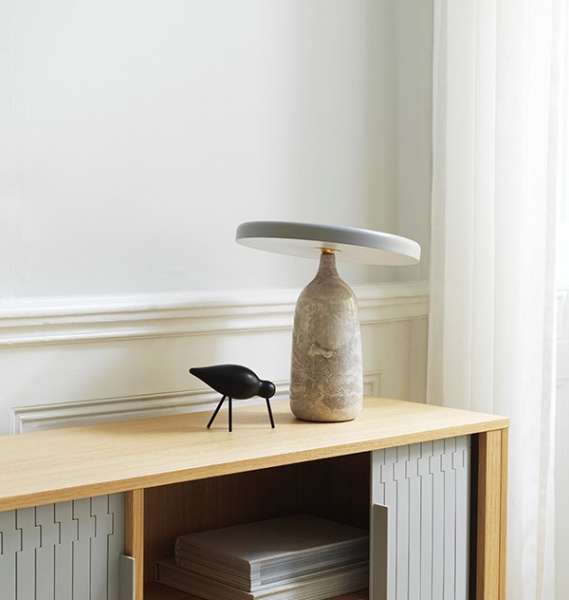 taboe lamp by Normann Copenhagen
https://www.normann-copenhagen.com/en
---
photos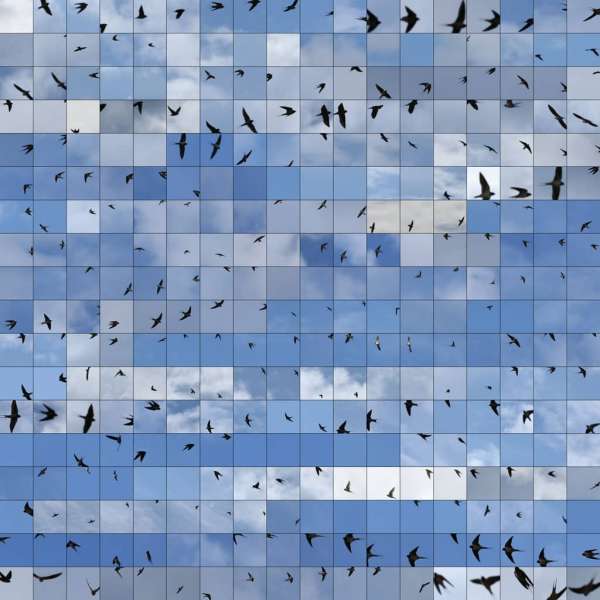 Pour sa troisième carte blanche, notre invité de la semaine, le directeur de publication de De l'Air, Stéphane Brasca, nous parle du Prix Swisslife à 4 mains, l'un des prix les plus innovants dans la photo. Dont l'œuvre créée par le photographe Edouard Taufenbach et le compositeur Régis Campo, lauréats de cette nouvelle édition, sera bientôt présentée à la Galerie Thierry Bigaignon
https://www.carenews.com/fr/news/edouard-taufenbach-et-regis-campo-laureats-de-la-4e-edition-du-prix-swiss-life-a-4-mains
https://www.thierrybigaignon.com/
---
showrooms and shops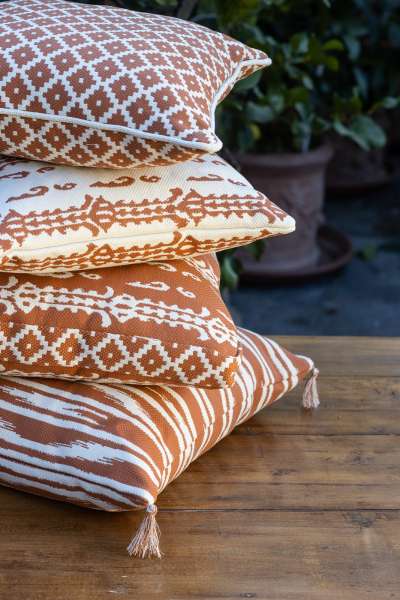 C&C Milano si è spostato per le vie del centro, fino ad approdare allo spazio temporaneo WeWork di via San Marco al 21
---
etc.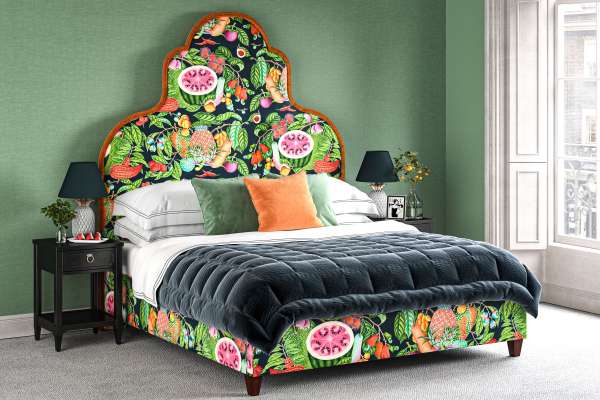 The saying 'go to work on an egg' was coined as an advertising slogan in the 1950s and 1960s by the UK Marketing Board to promote the benefits of a good breakfast to set you up for the day ahead. Its advice still holds true today, however, The Headboard Workshop believe you can go to sleep on an egg too … an Eigg Bed that is!
http://www.theheadboardworkshop.com
---
carnet de notes by paolo rinaldi
online weekly magazine 12/10/2020
(travel, viaggi, architettura, interni, design, hotels, ristoranti, bar, luce, arte, mostre, foto, fashion, installazioni, musei, teatro)
carnet de notes 551 has been sent to/
è stato inviato a 18243 recipients/indirizzi
and posted to social networks:
facebook, twitter, linkedin and viadeo