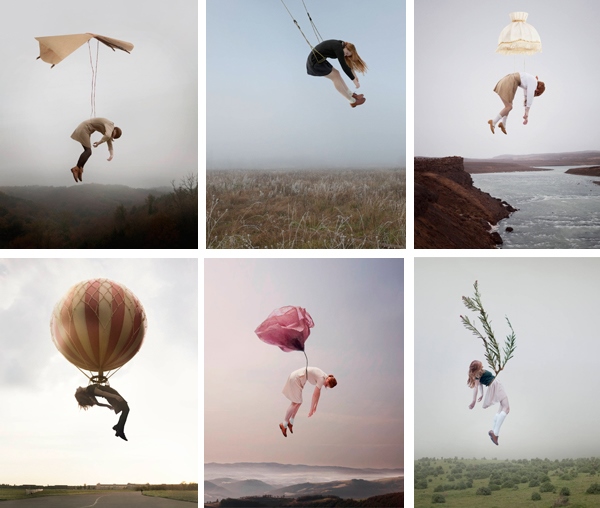 sleep elevations è un progetto fotografico dell'artista francese maia flore, giovani soggetti femminili che fluttuano nel sonno
---
carnet de notes 410
by paolo rinaldi, rinaldi.paolo@fastwebnet.it, 0039.3483577940
filicudi, giugno 2017, ph carmine gulli
---
voyages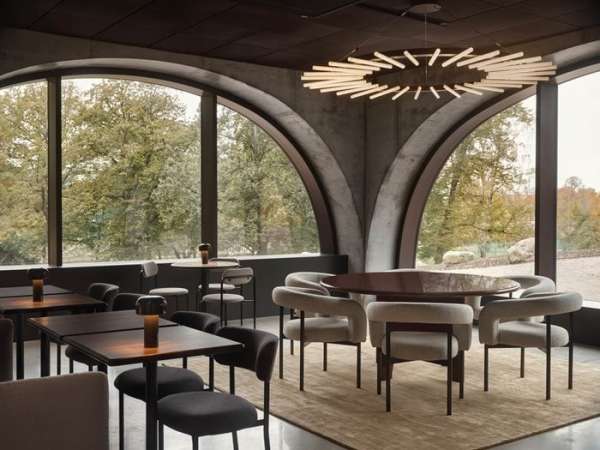 helsinki believes in the power of design. the ambitious goal of the city strategy proposal up to 2021 is to be the world's most functional city. one of the ways to pursue this is by combining design, digitalisation and dialogue. helsinki continues to raise its international profile as a design city
http://www.visitfinland.com, http://www.helsinkidesignweek.com/
https://www.hel.fi/helsinki/en
---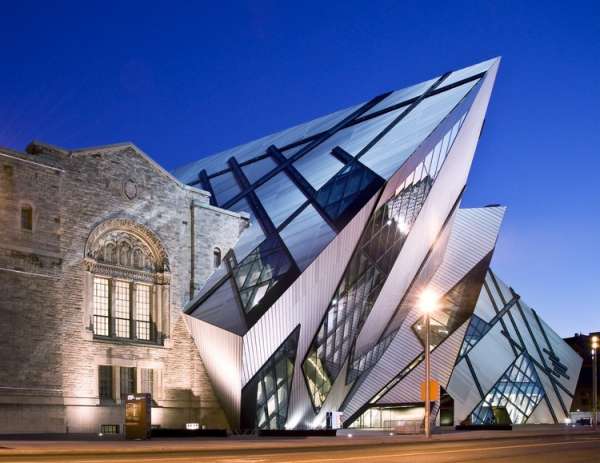 toronto
http://www.seetorontonow.com/, http://www.canada.travel
---
architecture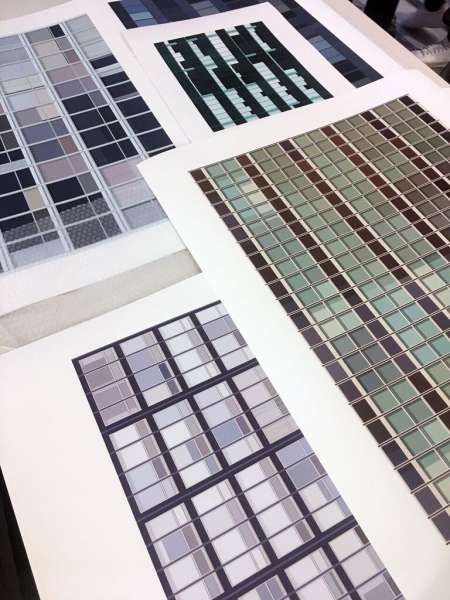 claesson koivisto rune presents first limited edition art exhibition during designart festival tokyo. for the exhibition, entitled 'faciem- in search of the essence of the grid', "we have selected and interpreted what we consider to be the twelve best skyscraper faces. abstracting them in to something other than architecture"
http://designart.jp/en/exhibitor/claesson-koivisto-rune/
---
faculty of fine art, music and design of the university of bergen, project snøhetta. The building is organized along two axes, one internal, dedicated to students and staff, and one external, open to the public. ph trond isaksen, tomasz majewski
---
left, the four-storey dwelling in tennessee by us studio archimania consists of rectilinear forms clad in an array of materials, including weathering steel and charred wood
right, architectural firm bryant alsop have designed a new home in mount martha, australia, for a semi-retired couple who wanted to have a private haven to entertain guests
---
interiors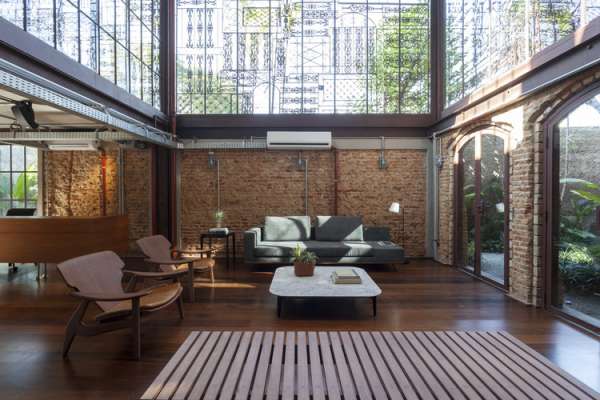 akqa, an international advertising agency that planned to come to brazil, commissioned estúdio penha to design a home-based office with warmth and soul and spaces for the clients conviviality. ph otis
---
hotels/restaurants/bars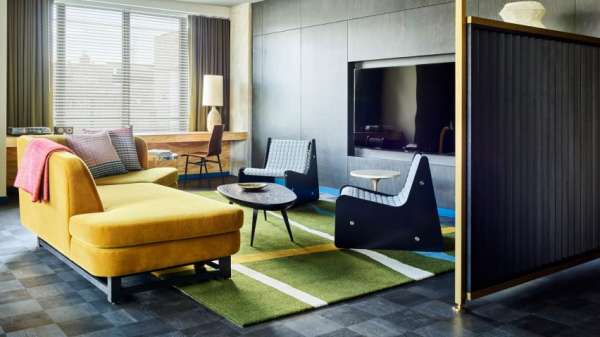 los angeles studio commune design has used vibrant modernist furnishings to decorate the ace hotel in chicago, in a nod to the city's architectural history
---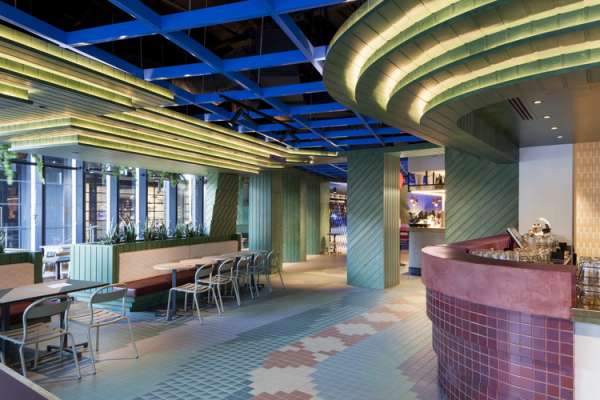 hightail bar, project techn%u0113 architecture and interior design, docklands vic, australia. the vibrant watering hole at the heart of greame base's classic children's book 'the waterhole' has inspired the venue fit-out for new bar. ph charlie kinross
---
design
divani destrutturati rivestiti con tessuto in cotone stampato con effetto 3d. studio aldo petillo
aldo@team-csd.com
---
left, table and chairs by opastd studio
https://www.opastd.com/untitled-mainPage
right, principessa table, standing lamps and vincent chair by atelier biagetti
---
fr0m left
left, una serie di paraventi – ispirati alla ricerca formale che porta bruno munari a disegnare le sculture da viaggio e all'estetica dello scultore spagnolo eduardo chillida – conduce a scoprire le superfici di cleaf. design studio associato calvi brambilla architetti
http://www.cleaf.it/en/, http://www.calvibrambilla.it/
center, i pattern di ettore sottsass e martino gamper sono i protagonisti della mostra re–connection realizzata da alpi, all'interno dello showroom di milano
framondi, opere uniche con intarsi contemporanei
---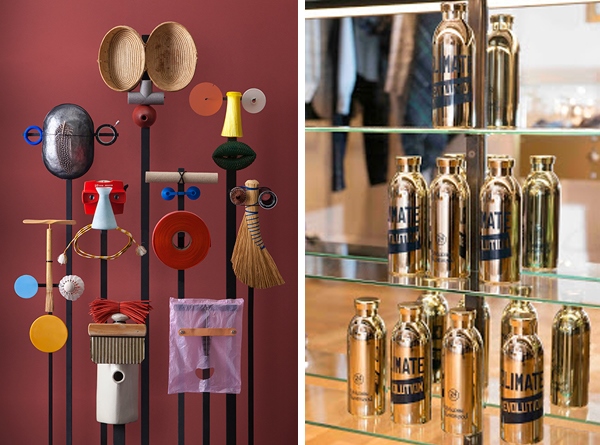 left, fundamentals by dutch invertuals
right, 24bottles by climate revolution for vivienne westwood
http://www.24bottles.com, http://climaterevolution.co.uk/wp/
---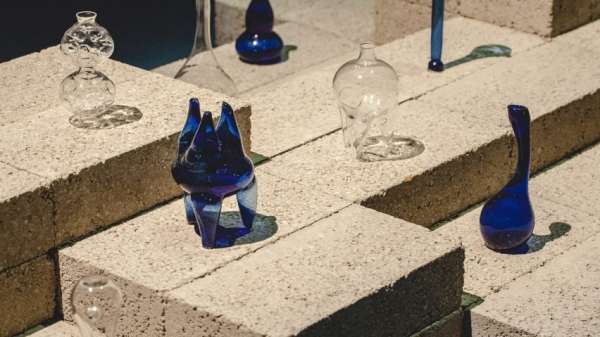 palestinian architect dima srouji worked with traditional glassblowers from the small west bank village of jaba' to create this series of unusual vessels, which were on show at amman design week. after living and practicing in london, new haven and milan, srouji is now based in ramallah. she works for the riwaq centre for architectural conversation to renovate palestinian villages
http://www.ammandesignweek.com/
---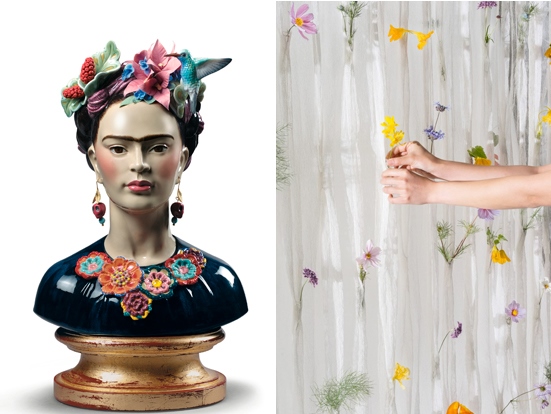 left, lladrò ha presentato in anteprima in messico frida kahlo, una serie limitata che rende omaggio all pittrice messicana
right, pockets for holding flowers are incorporated into these curtains woven from paper threads, created by artist akane moriyama and design firm umé studio
http://akanemoriyama.com/, http://ume-studio.com/
---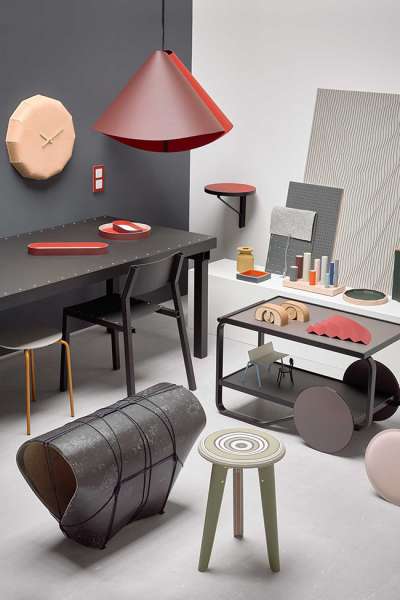 everything but the desktop, the linoleum collection curated by daphna laurens at kazerne, dutch design week eindhoven
http://www.daphnalaurens.nl/, http://www.ddw.nl/
---
artisanat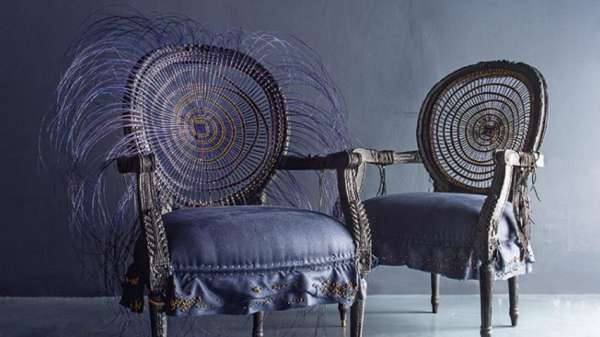 cape town-based artist atang tshikare and designer eve collett used feather-like woven grass and charred wood to create this antique-looking chair. ph toby mu
http://zabalazaa.com/, http://www.casamento.co.za/
---
showrooms and shops
showroom moroso
---
museums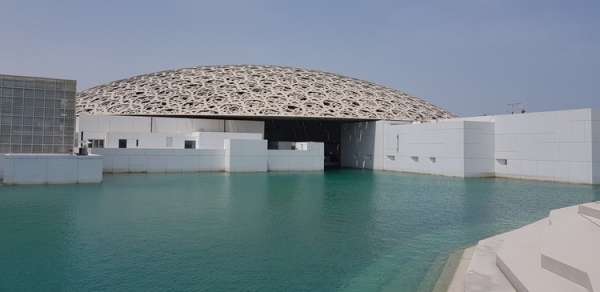 the long-awaited louvre abu dhabi, designed by ateliers jean nouvel, is getting ready. images show the metal-domed building that appears to float above the entire museum
---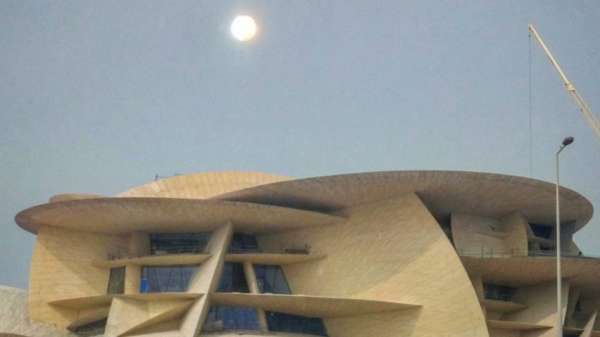 a blushing desert rose is the sculptural form of jean nouvel's national museum of qatar
---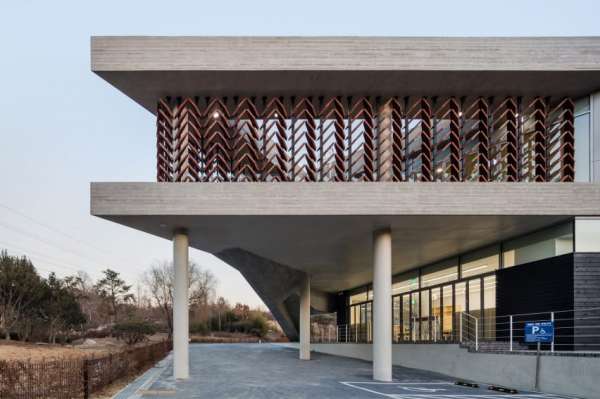 the wood culture museum in incheon, south korea, is dedicated to teaching visitors about wood and features moving timber screens that create effects similar to dappled sunlight filtering through trees. project by soft architecture lab
https://www.softarchitecturelab.com/
---
art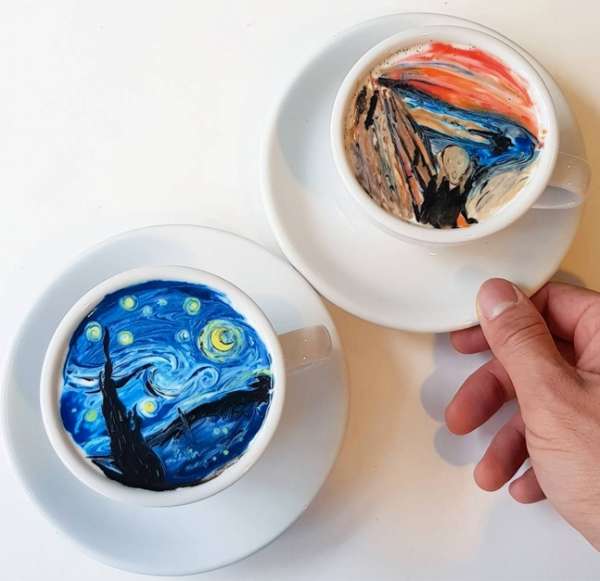 lee kang-bin recreates artistic masterpieces in the form of latte art. brewed by south korean barista lee kang-bin, the coffee drinks showcase recognizable masterpieces mimicking famous artworks and logos. the barista uses the white, steamed milk as the blank canvas, then carefully applies colored cream and tiny brush strokes to etch out a foam sketch. taking a tedious time of approximately 15 minutes to make, it has not stopped customers patiently and eagerly to wait for their own creamart creation
https://www.youtube.com/watch?v=T4CRy_shNG8
https://www.instagram.com/leekangbin91/?hl=en
---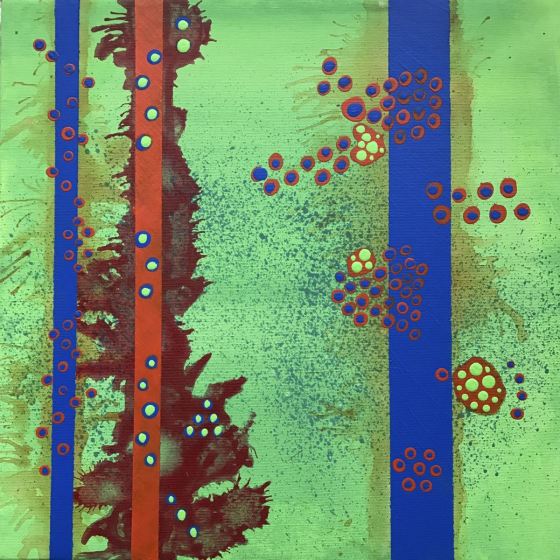 war on cells by michele molinari
---
mostre/exhibitions

il canale cavour, 150 anni di benessere, fotografie di irene cabiati, società geografica italiana, roma. il libro fotografico, pubblicato dal museo regionale di scienze naturali di torino, propone la storia del canale cavour e le sue relazioni con il territorio (libreria coreander, roma)
http://neosnet.it/irene-cabiati/
comunicazione.mrsn@regione.piemonte.it
---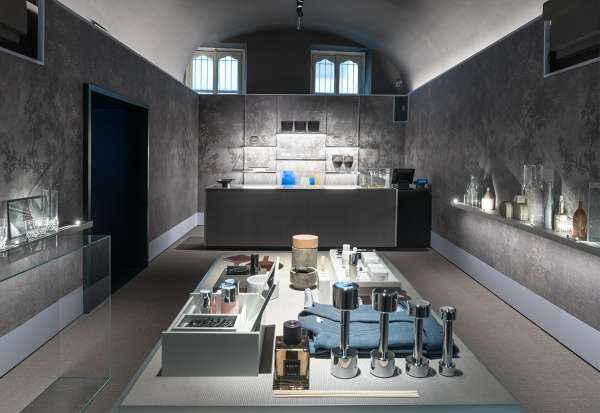 elle decor, grand hotel milano. the open house by antonio citterio patricia viel
http://citterio-viel.com/EN/Home.aspx
---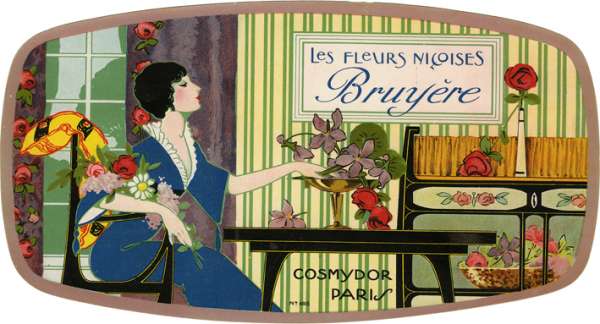 l'arte in tasca, calendarietti, réclame e grafica 1920-1940, museo della figurina di modena
http://www.museodellafigurina.it
---
photos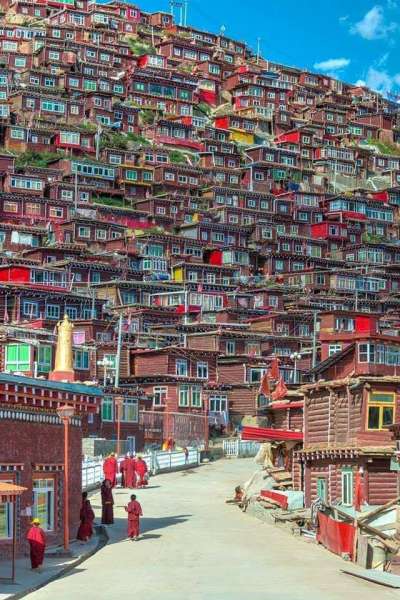 matthieu ricard, moine tibétain, un demi-siècle dans l'himalaya, galerie roche bobois
http://www.matthieuricard.org/en/
https://www.espace22.mc/it/evenements/053/la-galerie-roche-bobois.html
---
et caetera
kermit tesoro è il designer filippino conosciuto da lady gaga e dai comuni mortali come il creatore di calzature difficilmente indossabili, eppure ricercatissime. in un mix di feticismo e dichiarata perversione
http://www.virtualshoemuseum.com/kermit-tesoro
---
carnet de notes by paolo rinaldi
online weekly magazine 13/11/2017
(travel, viaggi, architettura, interni, design, hotels, ristoranti, bar, luce, arte, mostre, foto, fashion, installazioni, musei, teatro)
carnet de notes 410 has been sent to/
è stato inviato a 12984 recipients/indirizzi
and posted to social networks:
facebook, twitter, linkedin and viadeo
you are receiving this newsletter because you are in my professional mailing list and I send it to you as a free journalistic information
Se non volete più ricevere carnet de notes: Rimuovi xxxxemailxxxx dalla mailing list
If you don't want to receive carnet de notes: Unsuscribe xxxxemailxxxx from this mailing list
Ai sensi del D.Lgs. 196/2003 si precisa che le informazioni contenute in questo messaggio sono riservate e a uso esclusivo del destinatario. Qualora il messaggio in parola Le fosse pervenuto per errore, La invitiamo ad eliminarlo senza copiarlo e a non inoltrarlo a terzi, dandocene gentilmente comunicazione. Grazie.
Pursuant to Legislative Decree No. 196/2003, you are hereby informed that this message contains confidential information intended only for the use of the addressee. If you are not the addressee, and have received this message by mistake, please delete it and immediately notify us. You may not copy or disseminate this message to anyone. Thank you.
Our mailing address is:
paolo rinaldi
corso sempione 88
milano, MI 20154 Italy
Copyright © 2013 paolo rinaldi – All rights reserved.