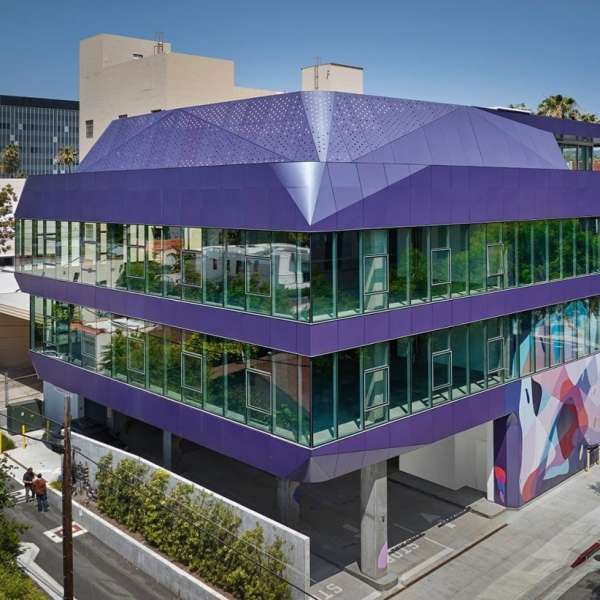 fino al 28 gennaio la mostra di bill viola alla cripta di san sepolcro a milano. l'artista crea un dilogo tra la chiesa e le sue tre opere video, che affrontano i temi della nascita e la morte, la rinascita e la coscienza umana. il gruppo milanocard gestisce la visita ai monumenti culturali milanesi grazie a una carta turistica che permette anche il libero accesso ai mezzi pubblici
https://www.milanocard.it/, http://www.arsemilano.it
---
carnet de notes 416
by paolo rinaldi, rinaldi.paolo@fastwebnet.it, 0039.3483577940
filicudi, giugno 2017, ph carmine gulli, elaborazione manfredi bellati
---
voyages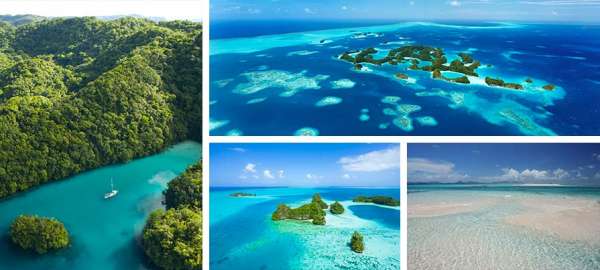 micronesia: palau – carp island resort
---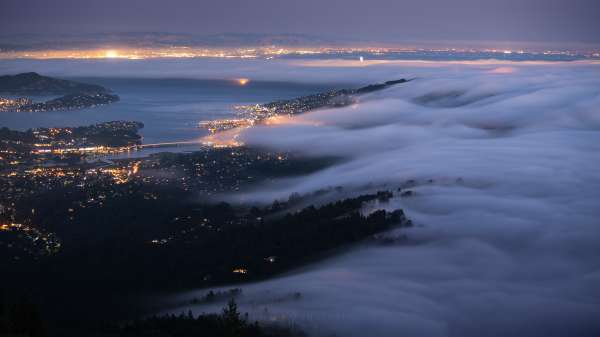 a fog day in san francisco, ph michael shainblum
http://www.sftravel.com/, http://www.sanfrancisco.travel.it
---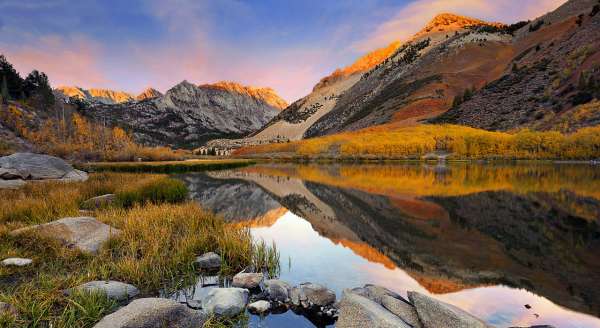 mammoth lake, california, usa
https://www.visitmammoth.com/, http://www.media.visitcalifornia.com
---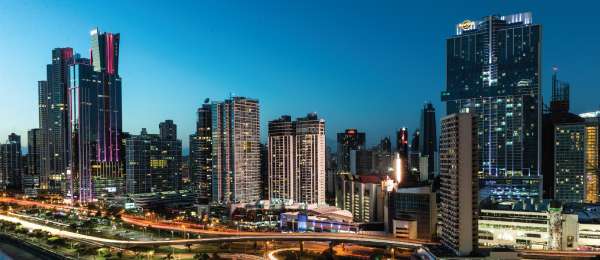 panama
---
architecture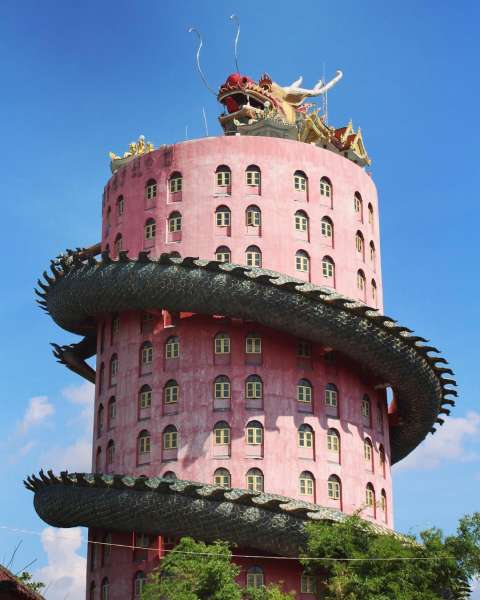 the samphran district of thailand holds one of the most unique buddhist temples found in the country. the bright pink temple, called wat samphran, stands 17-stories high and is wrapped in a scaly green dragon. the design of the structure came to the founder of the temple during a 7-day fasting meditation, and is built 80 meters tall to honor the number of years that buddha lived
https://www.youtube.com/watch?v=Id2hMkmcIMA
---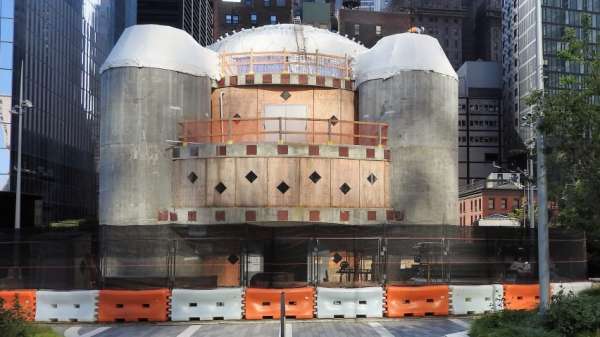 the future of the santiago calatrava-designed greek orthodox church at new york's world tade center looks uncertain, as the archdiocese has failed to pay construction fees. work on the saint nicholas national shrine, designed by the spanish architect to replace a 19th-century building destroyed during the 9/11 terrorist attacks, has been suspended
---

mad architects' 'chaoyang park plaza'. the complex comprises a range of office, commercial, and residential buildings in beijing. ph iwan baan
---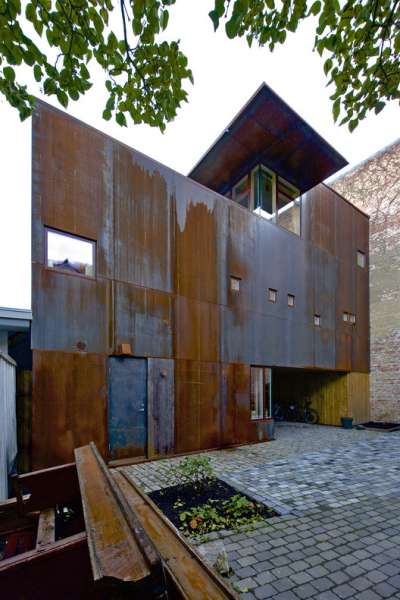 rust house, oslo, architect jarmund/vignaes. the area is the oldest parts of oslo dating back to medieval ages, in decline for large parts of the twentieth century, now experiencing an upturn in popularity and gentrification. ph nils petter dale
---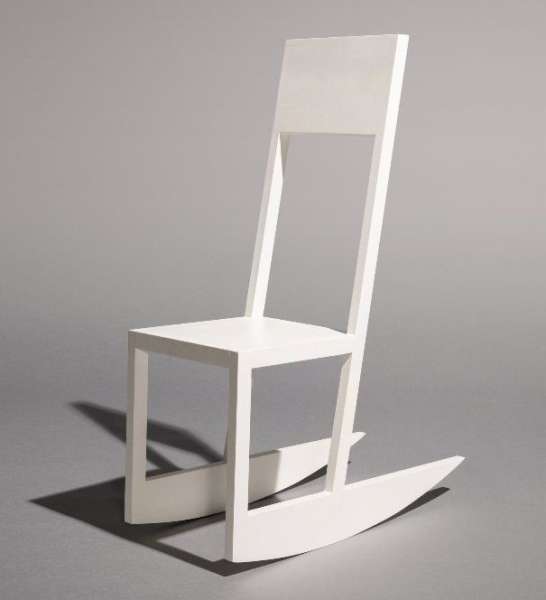 wilson architects, in association with clarke and prince architects, has designed the new australian institute of tropical health and medicine (aithm) on thursday island. aithm was established by james cook university and encompasses three new health research facilities located in townsville, cairns, and in the torres strait
http://www.wilsonarchitects.com.au/
---
hotels/restaurants/bars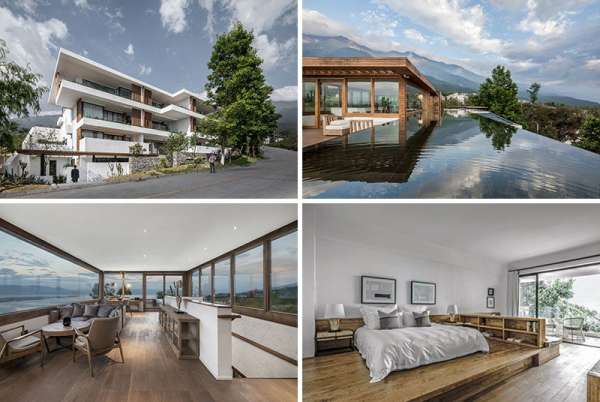 yueji architectural design office have completed the pure house boutique hotel, located in dali, a city in china's southwestern yunnan province. ph arch-exist, mconcept
https://betttter.com/pure-house-boutique-hotel-china/
---

sospensioni custom ad anello di diversi diametri con luce interna, applique ghipur personalizzate sono le soluzioni di italamp scelte per il rinnovo completo del restaurant belvédère dell'hotel steigenberger a davos, svizzera
---
design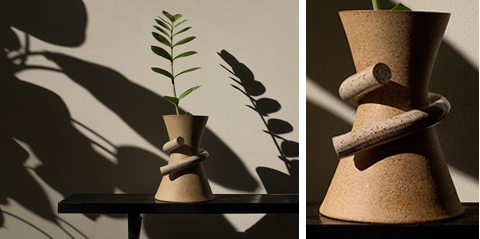 egg collective has commissioned a capsule collections of ceramic work by natalie herrera, whose graphic is geometry-inspired
---
philippe starck has teamed up with french tableware brand degrenne to redesign its range of kitchen tools and cutlery
http://www.degrenneparis.com/en/
---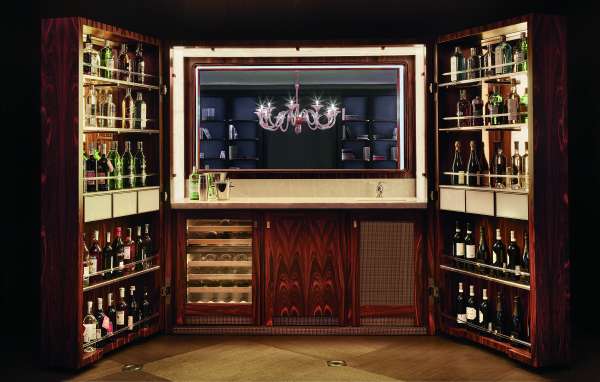 bacco, mobile bar in morado con dettagli in bronzo by davide sozzi for promemoria
http://www.promemoria.com/promemoria_en.html
---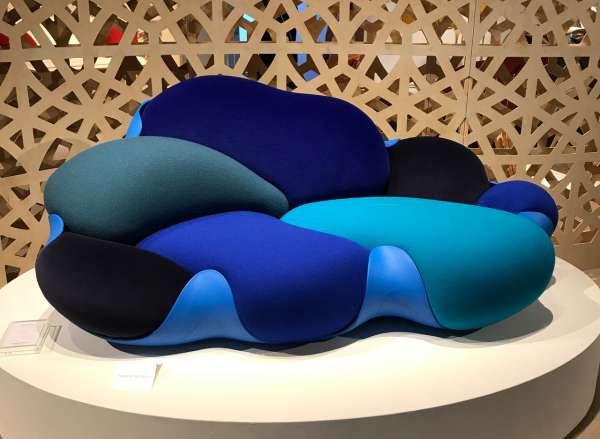 one of the latest pieces in louis vuitton's objet nomades collection is the bomboca sofa from the campana brothers. the sofa is made up of eight cushions in various shapes that assemble together on a frame to form the blue-toned piece
http://www.louisvuitton.com/, http://campanas.com.br/en
---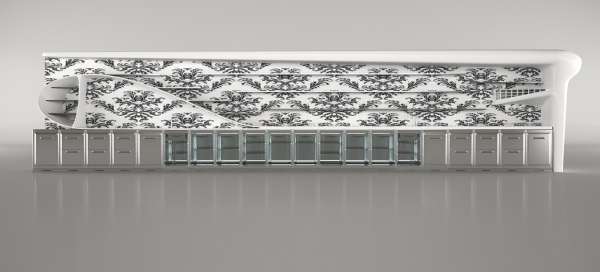 retrobanco fluid, progetto organic collection by alessandro marchelli for ho.re.ca
http://www.alessandromarchelli.it, http://www.horecaitalia.com/
---
installazioni/installations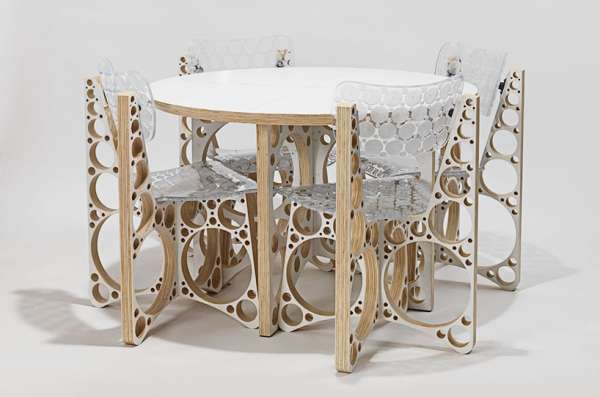 for more than 30 years, artist tom sachs has been making one-off pieces of furniture as part of his sculptural practice. now, for the first time, sachs investigates industrialized production and presents a new collection at design miami/ 2017 for salon 94 design's 'curio'
http://designmiami.com/curio/view/salon-94-design
---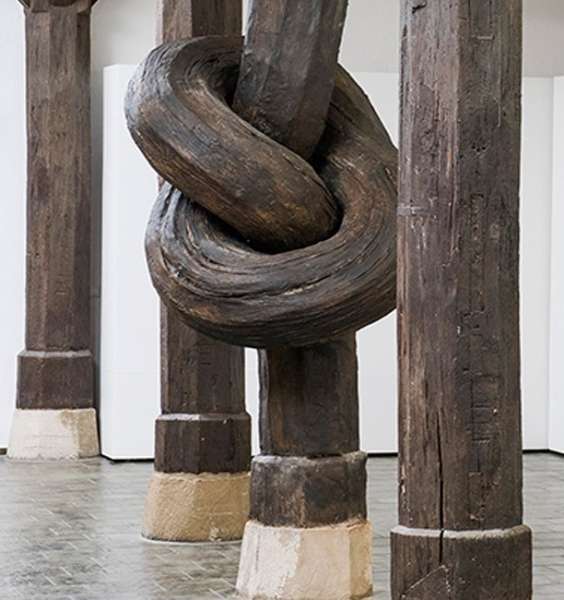 cyril lancelin's studio town and concrete designed the 'knot' — an installation based on the trefoil knot, a primitive form of which inspired the artists to model a huge three-dimensional structure
https://www.townandconcrete.com/
---
lumières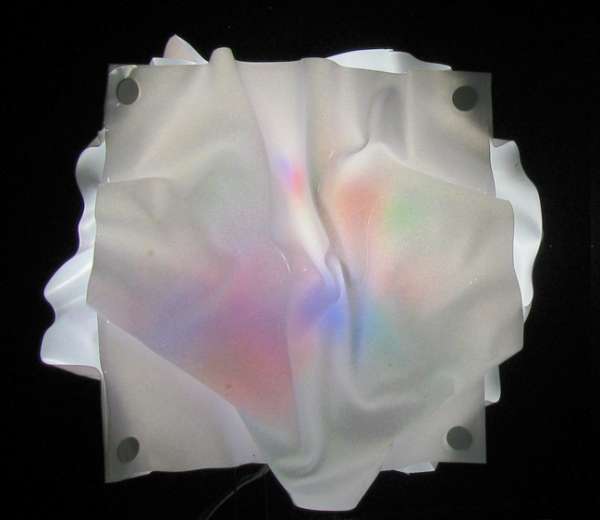 taeg nishimoto — a japanese architect, designer, and educator — released a new 'blurred' series of white table and pendant lamps that surprise you with the appearance of colors on the surface when the light is turned on
http://cacp.utsa.edu/faculty-and-staff/taeg-nishimoto/
---
installazione di luce realizzata dallo studio miglioreservetto per il grattacielo di intesa sanpaolo a torino in occasione della xx edizione di luci d'artista.
http://www.miglioreservetto.com

---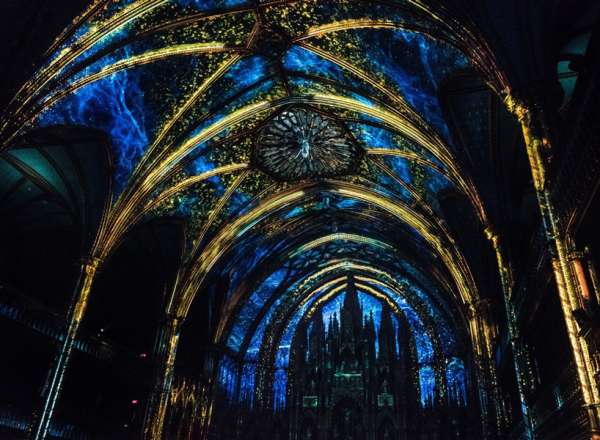 moment factory illuminates montreal's notre-dame basilica with multi-sensory installation
https://momentfactory.com/home
---
photos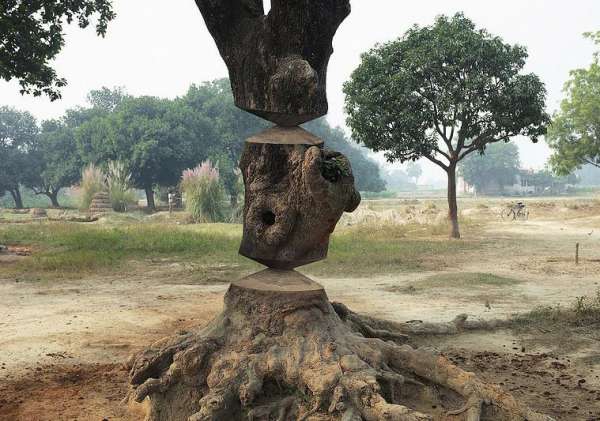 photowork by paolo giordano
https://www.paologiordanodesign.com/copia-di-home
---
mode
from left
antonio marras, https://www.antoniomarras.com/,
rahul mishra, http://www.rahulmishra.in/,
issey miyake, https://www.isseymiyake.com/en/
---
mostre/exhibitions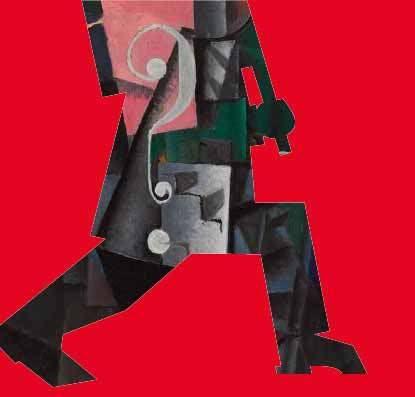 la rivoluzione russa. l'arte di djagilef all'astrattismo 1898-1922, musei provinciali di gorizia, palazzo attemps petzenstein
http://www.gomuseums.net/custom/sez_museo.php?tipologia=1&lang=&id=56
---
musei/musées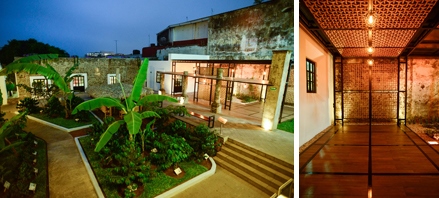 museo del caffé, còrdoba, messico, project by m da arquitectos, ph alan morgado
http://www.mda-arquitectos.com
---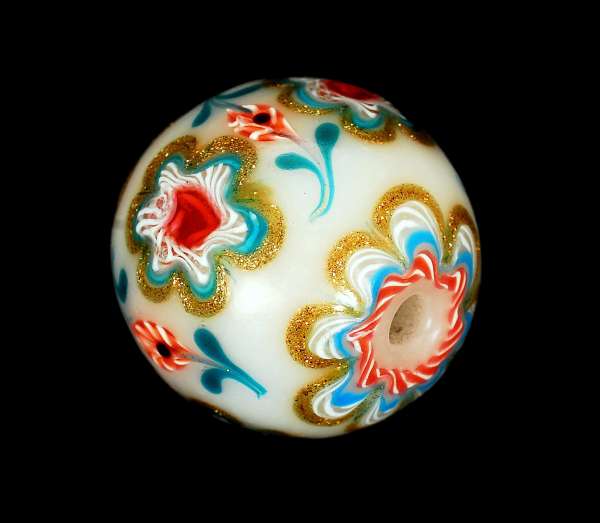 il museo del vetro di murano è dedicato alle perle di vetro. vistosi ha voluto sostenere la fondazione musei civici veneziani per la pubblicazione del catalogo "il mondo in una perla" di augusto panini
---
et caetera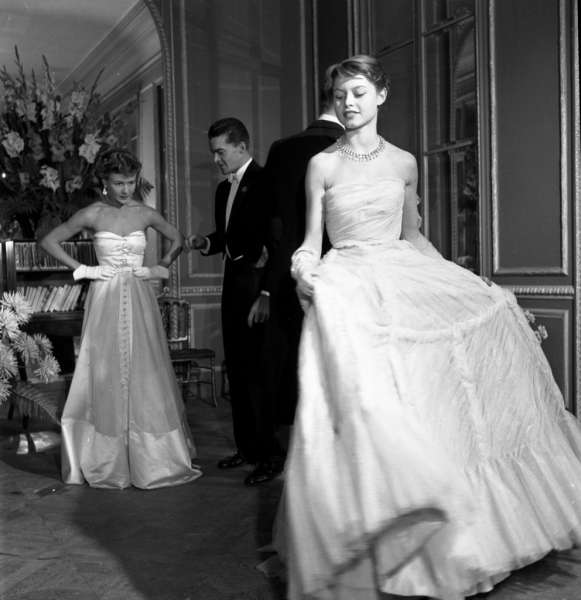 brigitte bardot mannequin pour vogue, en robe de jacques fath 1950 ph robert doisneau
---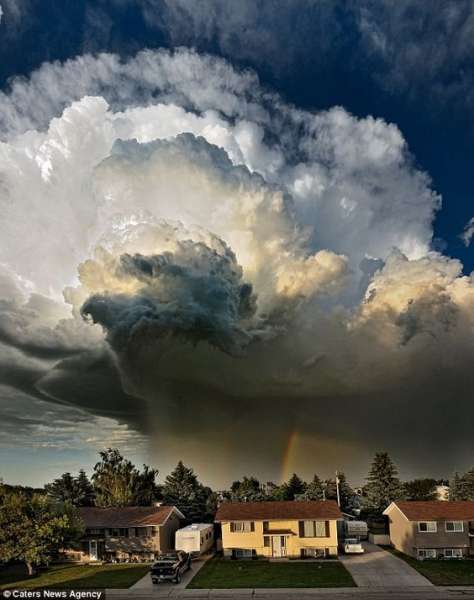 ---
---
carnet de notes by paolo rinaldi
online weekly magazine 08/01/2018
(travel, viaggi, architettura, interni, design, hotels, ristoranti, bar, luce, arte, mostre, foto, fashion, installazioni, musei, teatro)
carnet de notes 416 has been sent to/
è stato inviato a 13776 recipients/indirizzi
and posted to social networks:
facebook, twitter, linkedin and viadeo
you are receiving this newsletter because you are in my professional mailing list and I send it to you as a free journalistic information
Se non volete più ricevere carnet de notes: Rimuovi xxxxemailxxxx dalla mailing list
If you don't want to receive carnet de notes: Unsuscribe xxxxemailxxxx from this mailing list
Ai sensi del D.Lgs. 196/2003 si precisa che le informazioni contenute in questo messaggio sono riservate e a uso esclusivo del destinatario. Qualora il messaggio in parola Le fosse pervenuto per errore, La invitiamo ad eliminarlo senza copiarlo e a non inoltrarlo a terzi, dandocene gentilmente comunicazione. Grazie.
Pursuant to Legislative Decree No. 196/2003, you are hereby informed that this message contains confidential information intended only for the use of the addressee. If you are not the addressee, and have received this message by mistake, please delete it and immediately notify us. You may not copy or disseminate this message to anyone. Thank you.
Our mailing address is:
paolo rinaldi
corso sempione 88
milano, MI 20154 Italy
Copyright © 2013 paolo rinaldi – All rights reserved.