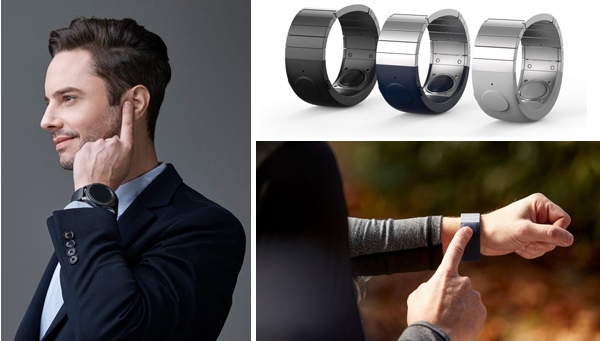 sgnl watch strap lets you receive phone calls through your fingertips. korean startup company innomdle lab has designed a smartwatch strap that allows users to receive phone calls by simply raising their finger to their ear
---
carnet de notes 420
by paolo rinaldi, rinaldi.paolo@fastwebnet.it, 0039.3483577940
filicudi, giugno 2017, ph carmine gulli, elaborazione manfredi bellati
---
voyages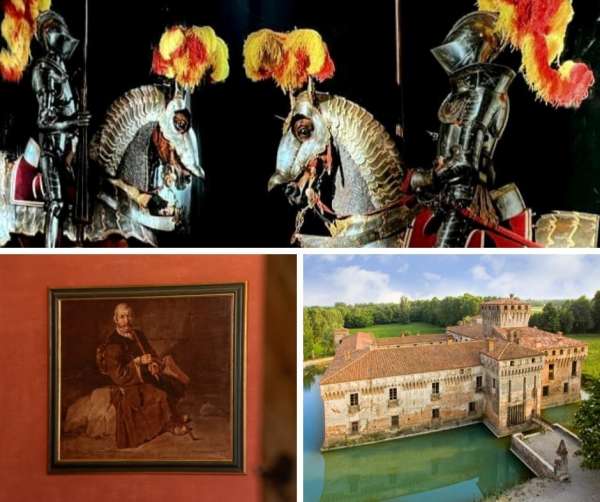 castello di padernello (brescia)
https://www.castellodipadernello.it/it/
---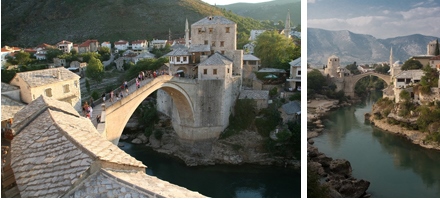 mostar, stari most and the bridge on the neretva
http://www.bhtourism.ba/eng/mostar.wbsp
---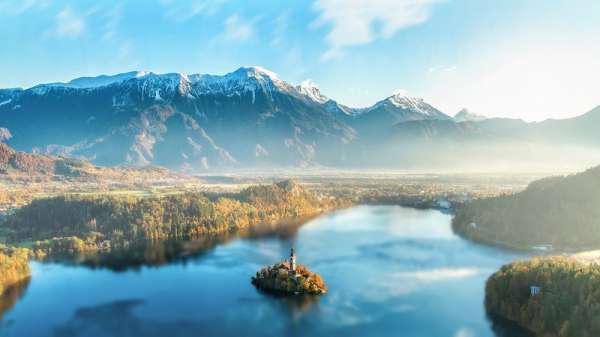 lago di bled, slovenia
---
architecture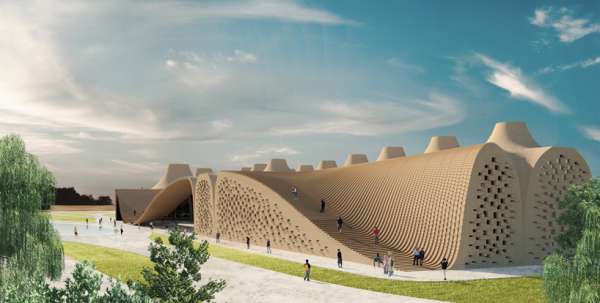 this integrated retail and accommodation center-cum-fuel station is located alongside a road connecting ghazvin to rasht at the heart of an arid and hot region of the iranian plateau. the zoomorphic form with lunar skyline of iranian based architect habibeh madjdabadi's 'lunar complex' has to do with the morphology of the land and with the vernacular
http://www.habibehmadjdabadi.com/#home
---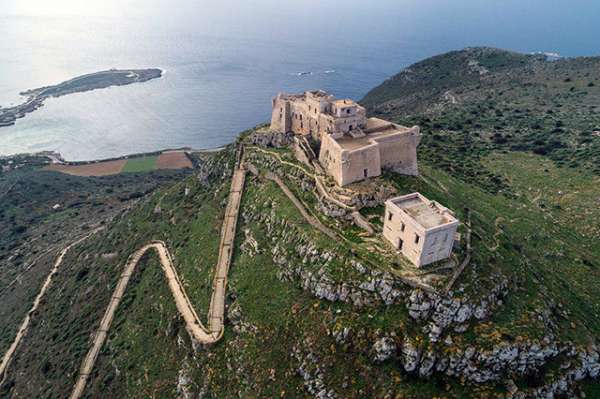 yac– young architects competitions – and the municipality of favignana, in cooperation with the italian government, launch "art prison", an architectural competition to refurbish a breathtaking fortress on a scattered island in southern sicily, favignana. how to transform an ancient prison into a treasure chest containing works of art and the creative action of internationally renowned artists and intellectuals? how to transform an ancient fishermen isle into an open-air contemporary art museum?
http://www.youngarchitectscompetitions.com/
http://www.comune.favignana.tp.gov.it/hh/index.php
---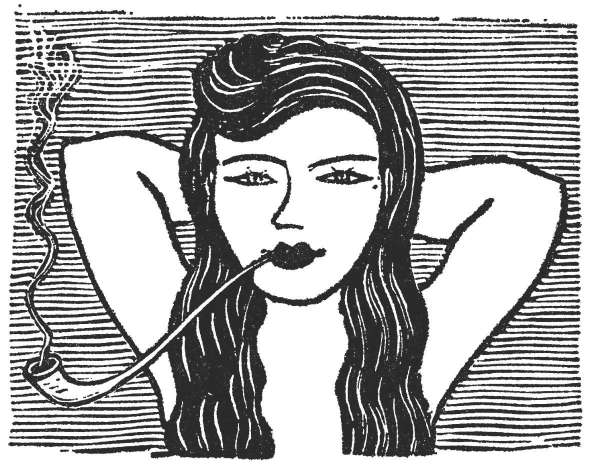 hong kong studio james law cybertecture has developed a prototype for low-cost, stackable micro homes in concrete pipes, which could slot into gaps between city buildings. called opod tube housing, the project sees 2.5-metre-wide concrete water pipes transformed into 9.29-square-metre homes, with doors that can be unlocked using smartphones
http://www.jameslawcybertecture.com/
---
interni/interiors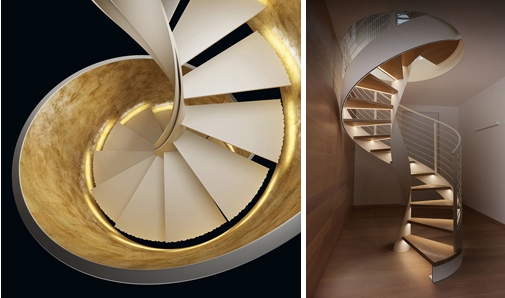 scale illuminate rizzi
left, design caretta, scaloro; right, design montanari, vicenza
---
hotels/restaurants/bars

arctic bath in harads – swedish lapland
the team behind sweden's world-famous treehotel is back with plans to launch a new hotel and spa that floats along the lule river in summer and freezes into the ice during winter—all in a prime spot to experience the northern lights. A stay at the six-room arctic bath hotel and spa in harads, swedish lapland, will include a luxurious experience in a design-forward spa inspired by floating timber. the sleek arctic bath will house one spa treatment room, four saunas, a hot bath, an outdoor cold bath, plus outside and inside showers
http://www.arcticbath.se/; https://www.offthemap.travel/
---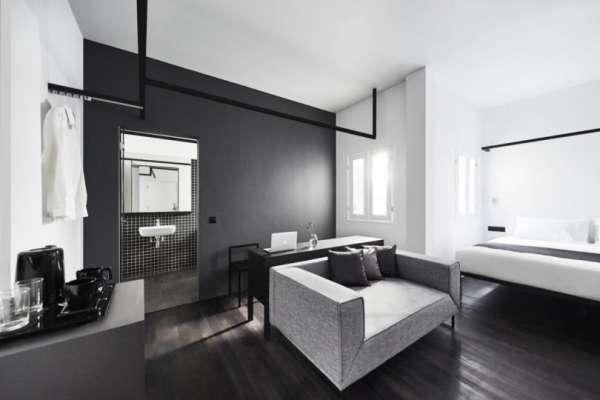 the hotel mono in singapore has been designed by studio spacedge. the 46-room boutique hotel is almost entirely black and white, with very few colors in nude tones to accent the space
http://hotelmono.com/, http://spacedge.com/
---
design

table and chairs merwyn by sebastian herkner for wittmann
http://www.sebastianherkner.com/, https://www.wittmann.at/en/
---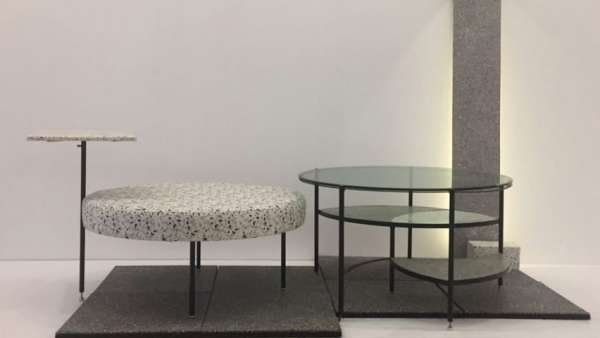 noticing a trend for terrazzo furniture, design studio foam reinterpreted the hard material's speckled surfaces with soft sponges. they used the original to form table tops and shelves for metal-framed furniture, while the squishy alternative creates a matching cushion for a circular seat
http://www.designweekmexico.com/
---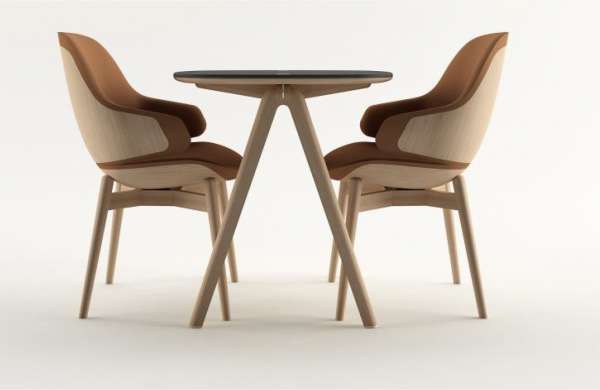 woody table and chairs by noé duchaufour-lawrence for tabisso
https://www.noeduchaufourlawrance.com/
---
installazioni/installations
artist emmanuelle moureaux used over 100,000 paper number cut-outs to create this multihued installation designed to visualise the passing of time. on show at the toyama prefectural museum of art and design in toyama, japan, the colour of time installation is part of a series of exhibitions that aim to explore the different functions of materials
http://www.emmanuelle.jp/, http://tad-toyama.jp/en/
---
lumières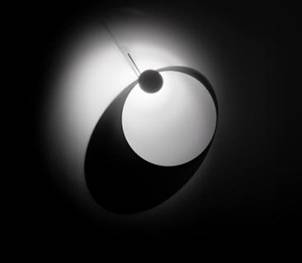 progettata da ingo maurr come lampada da parete, eclipse ellipse non solo illumina, ma produce anche ombre che disegnano sulle pareti composizioni grafiche di cerchi ed ellissi
https://www.ingo-maurer.com/en/
---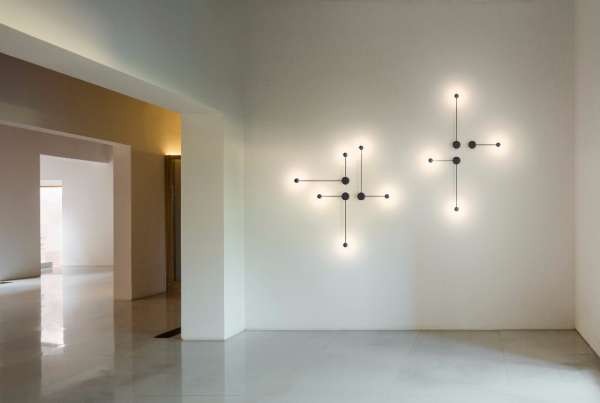 ideata da ichiro iwasaki per vibia, la lampada da parete pin è caratterizzata da un suggestivo intreccio di forme geometriche
---
photos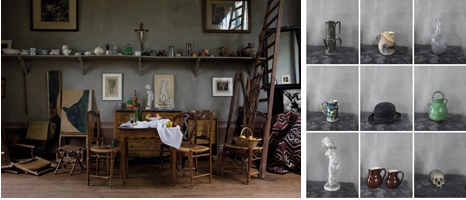 joel meyerowitz's still life photographs of the objects in cézanne's studio
joel meyerowitz, "atelier interior" (2011), from cézanne's objects (courtesy the artist and damiani)
http://www.howardgreenberg.com/artists/joel-meyerowitz
---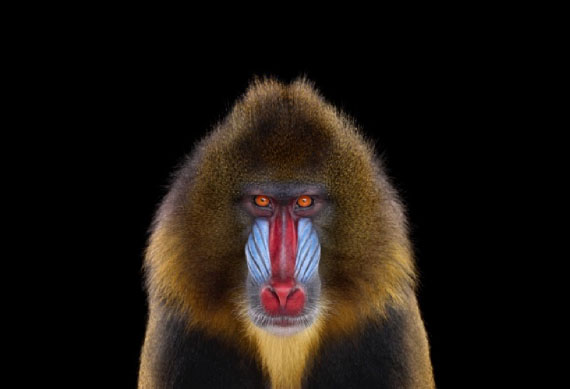 brad wilson
---
mostre/exhibitions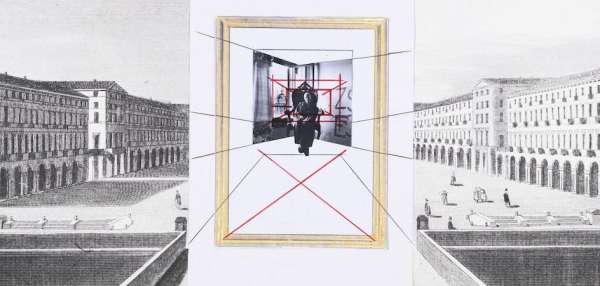 l'indifferent, 1992, giulio paolini, teoria delle apparenze, opere dal 1969 al 2015, galleria fumagalli, milano, fino al 14 aprile
galleriafumagalli.com
---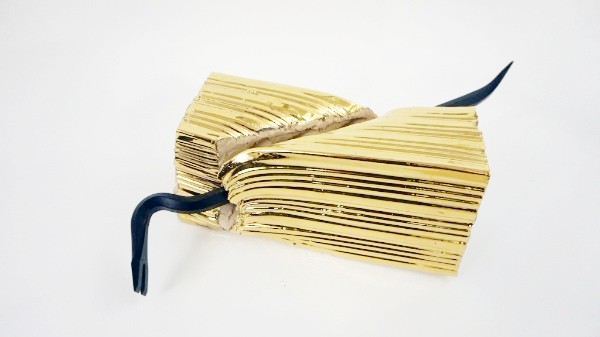 loredana longo, piedediporco, francesco pantaleone arte contemporanea, milano
---
madi, the other geometry, a cura di cristina costanzo, 21st century museum of contemporary art, kanazawa, dal 31 gennaio all'11 febbraio
from left: fulchignoni, cortese, binet
---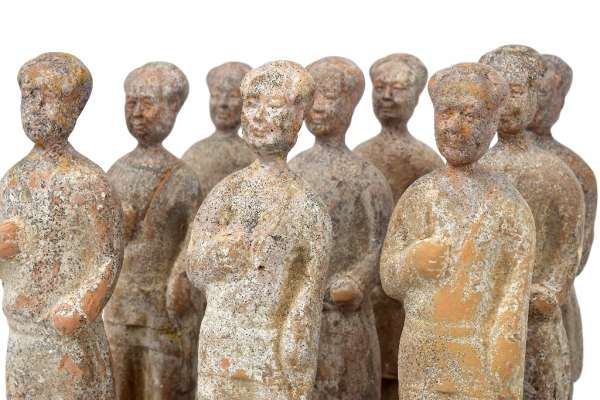 bouke de vries, sometime look east, sometime look west, officine saffi, milano, fino al 14 marzo
---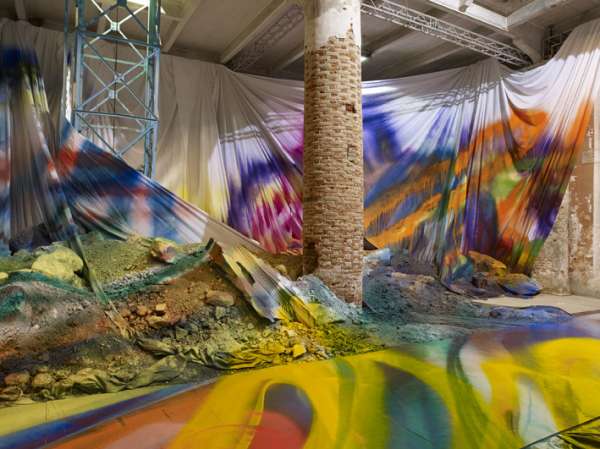 katharina grosse e tatiana trouvé, untitled trumpet, le numerose irregolarità, accademia di francia a roma, villa medici, fino al 29 aprile
---
théatre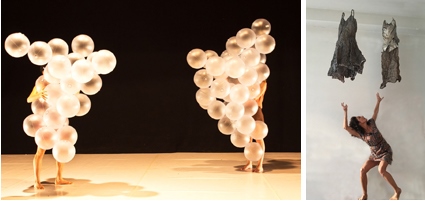 left, festival del silenzio, prodotto da fattoria vittadini, fabbrica del vapore, milano, 16-18 marzo
http://www.festivaldelsilenzio.com, http://www.fattoriavittadini.it/
http://www.fabbricadelvapore.org/
right, kintsugi, danza contemporanea e arte giapponese del kintsugi, teatro dell'arte, milano, 1 marzo
http://www.triennale.org/teatro/
---
moda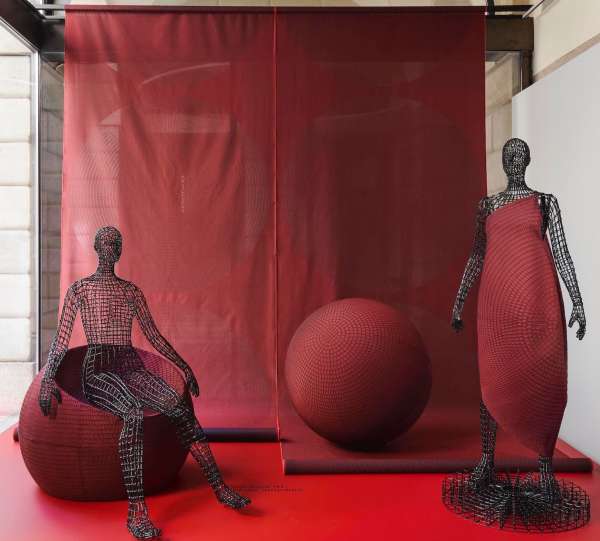 issey miyake
https://www.isseymiyake.com/en/
---
et caetera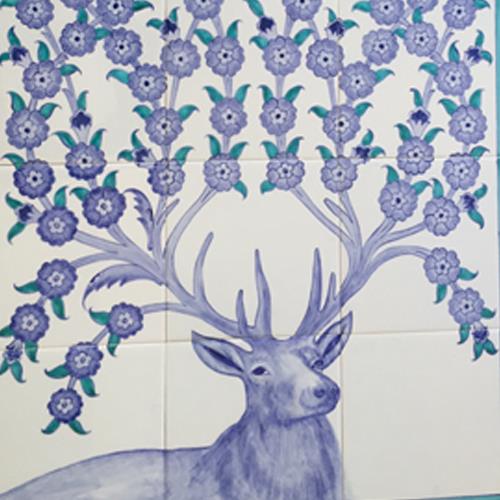 otto tiles & design london, damla turgut
https://ottomantile.com/en/?utm_source=Interior%20Designers%20of%20Rest%20Bar%20and%20Design%20Awards&utm_campaign=e88cc709b0-Otto%20News%20%23004&utm_medium=email&utm_term=0_36f0f7e438-e88cc709b0-156930169
---
---
carnet de notes by paolo rinaldi
online weekly magazine 05/02/2018
(travel, viaggi, architettura, interni, design, hotels, ristoranti, bar, luce, arte, mostre, foto, fashion, installazioni, musei, teatro)
carnet de notes 420 has been sent to/
è stato inviato a 13606 recipients/indirizzi
and posted to social networks:
facebook, twitter, linkedin and viadeo
you are receiving this newsletter because you are in my professional mailing list and I send it to you as a free journalistic information
Se non volete più ricevere carnet de notes: Rimuovi xxxxemailxxxx dalla mailing list
If you don't want to receive carnet de notes: Unsuscribe xxxxemailxxxx from this mailing list
Ai sensi del D.Lgs. 196/2003 si precisa che le informazioni contenute in questo messaggio sono riservate e a uso esclusivo del destinatario. Qualora il messaggio in parola Le fosse pervenuto per errore, La invitiamo ad eliminarlo senza copiarlo e a non inoltrarlo a terzi, dandocene gentilmente comunicazione. Grazie.
Pursuant to Legislative Decree No. 196/2003, you are hereby informed that this message contains confidential information intended only for the use of the addressee. If you are not the addressee, and have received this message by mistake, please delete it and immediately notify us. You may not copy or disseminate this message to anyone. Thank you.
Our mailing address is:
paolo rinaldi
corso sempione 88
milano, MI 20154 Italy
Copyright © 2013 paolo rinaldi – All rights reserved.