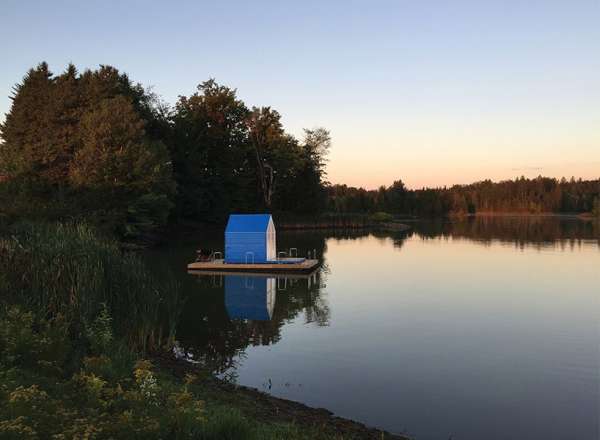 a little house designed by the montreal-based architectural practice l'abri. being shot all over quebec, the object is part of the documentary about a couple traveling in a room with a different view every morning
---
carnet de notes 443
by paolo rinaldi, rinaldi.paolo@fastwebnet.it, 0039.3483577940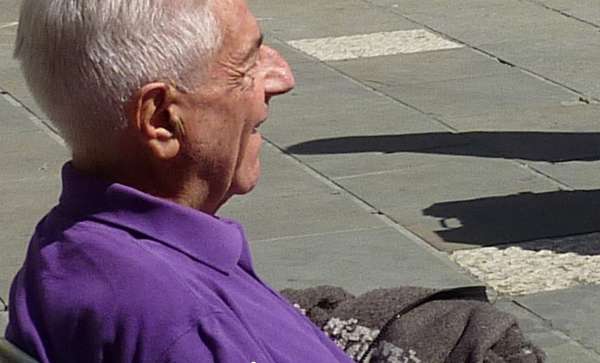 ph alda pagani
---
voyages

left, ladakh, https://it.wikipedia.org/wiki/Ladakh
right, tibet, https://viaggi.corriere.it/guide-dove-andare/asia/tibet/
---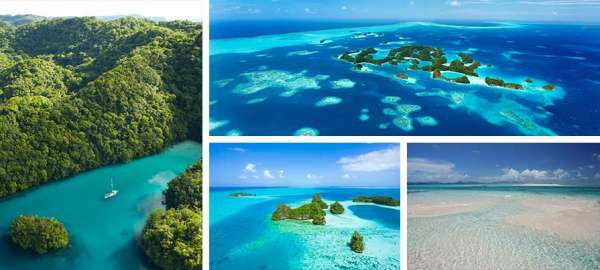 micronesia: palau – carp island resort
---
architecture

emerge architects' first impression of toucheng village and wishi harbour in yilan, taiwan was the smell of salty waves, the sound of splashes on the glossy shingle beach, and the sight of distant guishan island. the image of dissolving waves and glittering sea foam became the source to the guesthouse's design element. clusters of round openings on the black facade allow light beams and diffuses inside like roaming foam in the air. ph studio millspace
---
arena du pays d'aix, aix-en-provence, project christophe gulizzi
---
los angeles- and shanghai-based studio atah's design concept for the cttc (china textile center) involves a spiral form, blurring the boundary between floors, therefore connecting the exterior space with the interior, creating a continuous exhibition space
---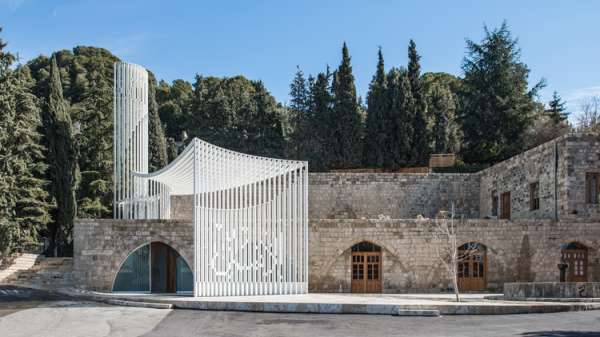 in the town of moukhtara, mount lebanon, l.e.ft architects have transformed a 100-square-meter structure into a symbolic, picturesque mosque. the amir shakib arslan mosque is a rendition of old versus new with a white steel structure overlaid onto an existing building of cross-vaulted masonry. ph bahaa ghoussainy
---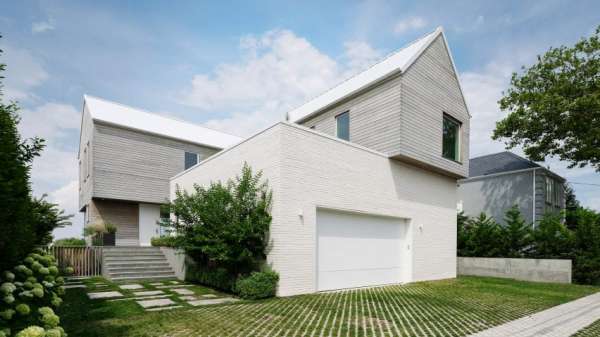 a gabled wooden volume sits atop a brick garage at the front of this bayside home on new york's long beach island, by brooklyn studio bernheimer architecture
http://bernheimerarchitecture.com/
---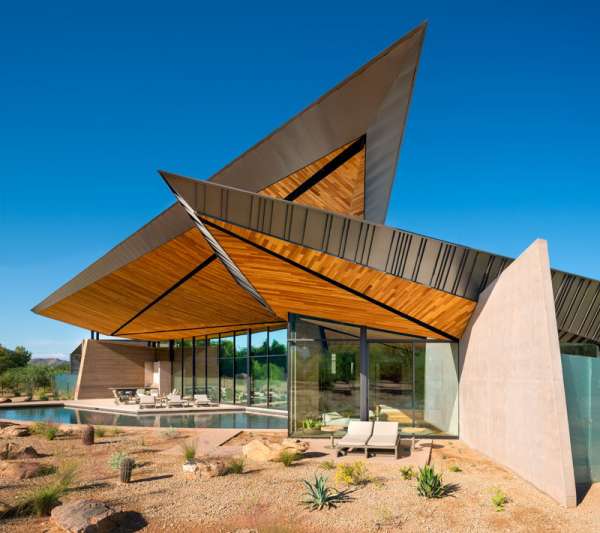 kendle design collaborative were inspired by desert forms, natural light, and mountain views, when they designed this house in paradise valley, arizona. ph alexander vertikoff
http://kendledesign.com/index.html
---
interiors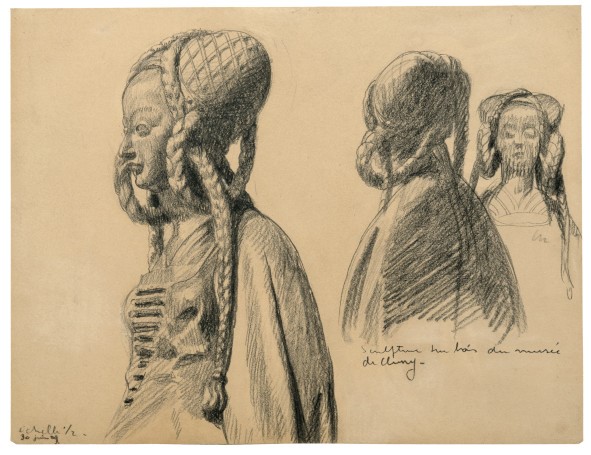 an apartment in berlin's unité d'habitation has been refurbished by german-american architect philipp mohr to le corbusier's original plans.
http://www.philippmohr.com/projects/
---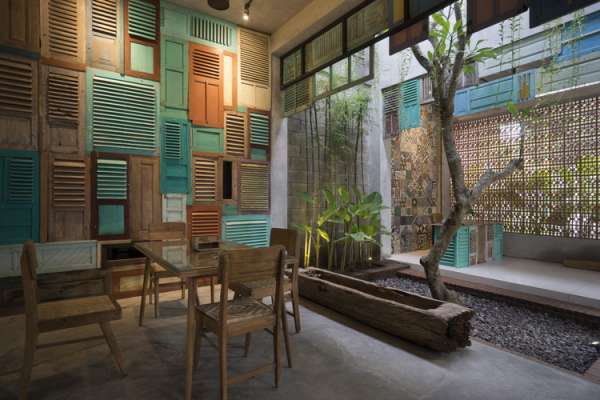 a madian, indonesia, the client arranged the furniture and the other element for this office by himself (still also with the architect's direction, andyrahman architect) to execute this graha lakon (laras-kontras, lawas-kontemporer) or (harmony-contrast, old-fashioned-contemporary). ph mansyur hasan
http://www.andyrahmanarchitect.com
---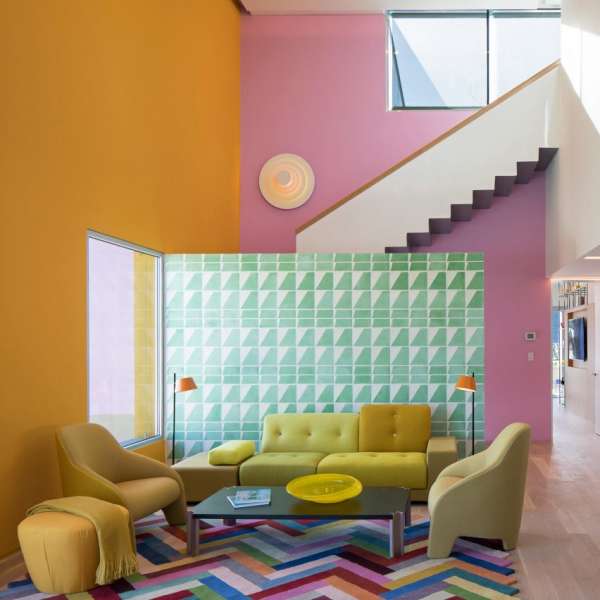 ikea has collaborated with high-end fashion designers on a collection of statement rugs, and eye-catching carpet pieces becoming a focal point again in home interior design
---
installazioni/installations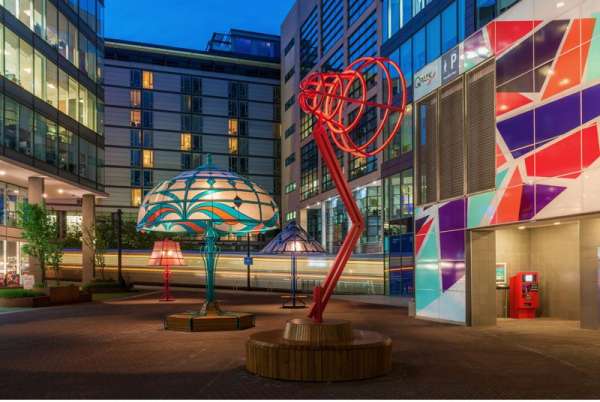 art and design studio arcylicize, has created 'the manchester lamps', which are five oversized lamps that illuminate the city of manchester, england
---
hotel, restaurants and bar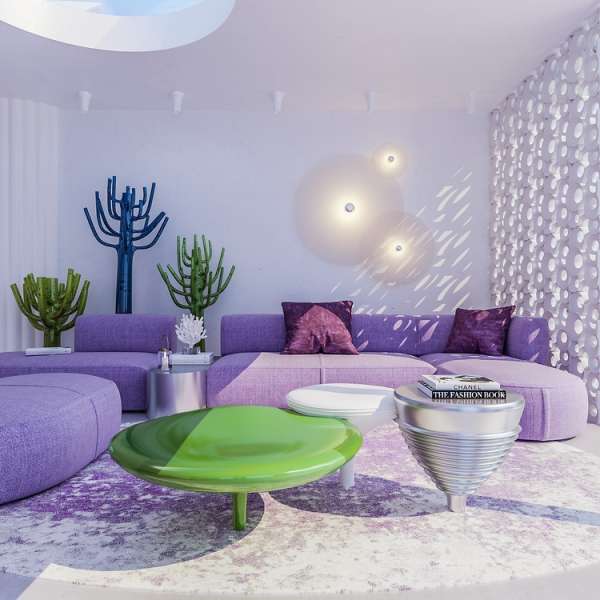 paradiso ibiza art hotel by ilmiodesign is an exercise in pastel pastiche. guests stay in candy-coloured rooms at this art-deco-influenced hotel, while artists in residence are offered a transparent suite in the lobby
---
opens morpheus, a new flagship hotel for the city of dreams resort in macau. project zaha hadid architects
http://www.zaha-hadid.com/ https://www.cityofdreamsmacau.com/en/index.html
---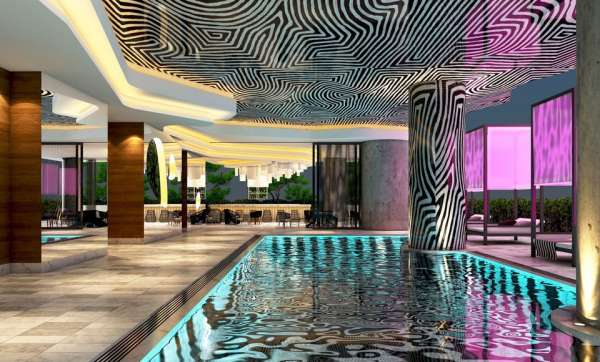 w hotels worldwide, parte di marriott international ha aperto un nuovo hotel in australia, a brisbane. l'hotel, di proprietà di shayher group, si trova nel sud est del queensland – spesso soprannominato "lo stato del sole"
whotels.com/theangle, http://www.marriott.com
---
design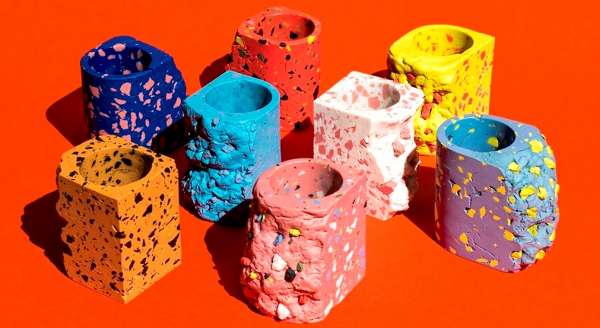 from top
oao works were displayed at de vera gallery, a design gallery specializing in rare antiques and custom jewellery, in sohofor new york design week oaoworks.com, http://www.deveraobjects.com/
serena confalonieri, sara ricciardi e roberto sironi for coincasa, realizzazione fasano ceramiche. http://www.fasanocnf.it/, http://www.coincasa.it/
studio lunik, federica vezzana e domenico paparelli, per cantieri galli design, cantieregallidesign.com
vases of conglomerated ceramic by kevin solis http://www.kevinsolis.com/2017, http://www.saic.edu/academics/departments/aiado
---
from left
vases by pia wuerstenberg, http://www.piadesign.eu/
vasas by serena confalonieri, http://www.serenaconfalonieri.com/
cristina celestino per paola c, https://www.paolac.com/
---
from left
"cabochon" vase incapsulates silipot, invented in the fifties by mariotti fulget. silipol is still a unique and revolutionary material created through a proprietary fusion of marble, granite, cement powders and pigments. by alexander purcell rodrigues, http://www.alexanderpurcellrodrigues.com
"where are my glasses" by ron arada for venini, http://www.ronarad.co.uk/home/, http://venini.com/it/
vase by yoichi ohira at pierre marie giraud http://m.pierremariegiraud.com/
"organicum" by silvia matias from portugal evolves and follows the curve of the plant from stem to tip. da vetro: a collection of glass vessels inspired by gestures and postures. fabrica research center. http://www.fabrica.it/
---
events/eventi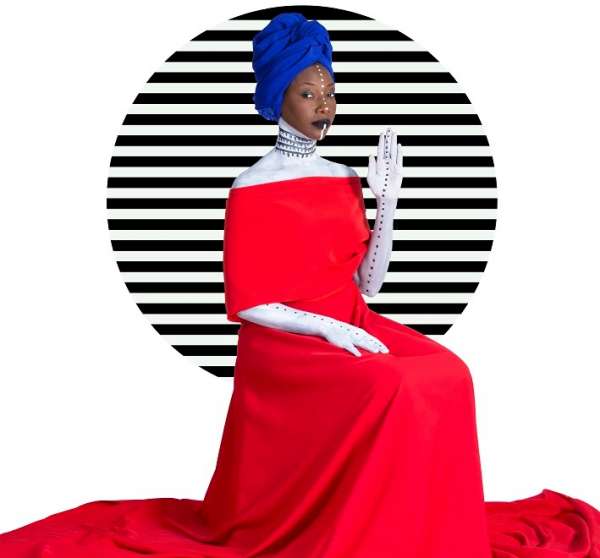 il ventesimo festival dromos si svolge dal 30 luglio al 15 agosto tra oristano e altri undici centri della provincia: musica, mostre e altri appuntamenti per un'edizione intitolata "dromos revolution". tra i protagonisti dee dee bridgewater, bombino, gonzalo rubalcaba, bokanté, vinicio capossela, marialy pacheco, fatoumata diawara, roland tchakounté, kristin asbjørnsen e seun kuti
http://www.dromosfestival.it, https://www.viaggiemiraggi.org/
---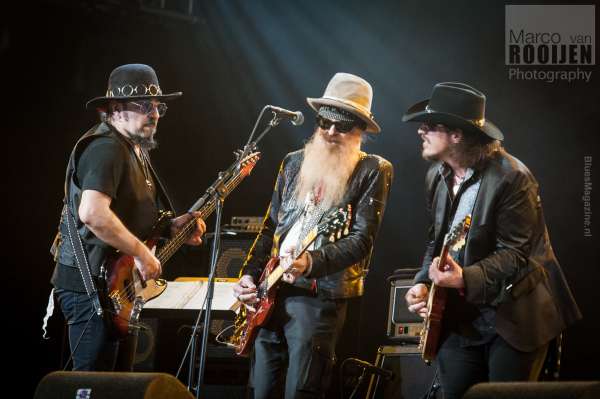 dal 18 al 21 luglio nel sulcis la ventottesima edizione di narcao blues, con una dedica a new orleans per i trecento anni dalla fondazione. tra gli ospiti di spicco la supersonic blues machine con billy f. gibbons
---
libri/books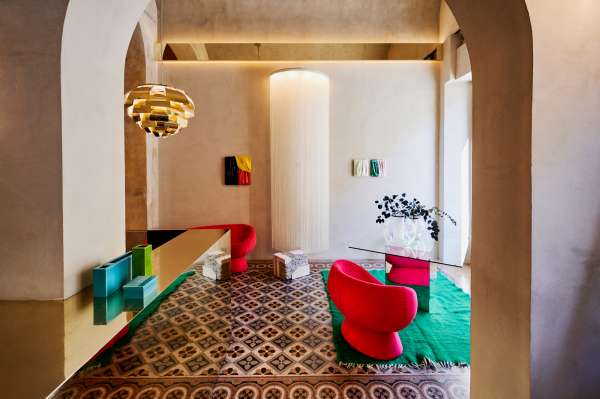 architecture in black, modernism and the beauty of brutalism
black: architecture in monochrome
150 stunning black structures built by the world's leading architects
---
moda/fashion
from top left, clockwise, into the center
st laurent, iris van herpen, buykud, federico curradi, eleventy, dries van noten/panton, prada, valentino, versace
---
mostre/exhibitions
from top left, clockwise
fino al 2 settembre, il palazzo delle albere a trento ospita la mostra "cent'anni dopo. ricordi di guerra, sguardi di pace". un itinerario visivo nel solco di un sentiero carico di storia, un secolo dopo la fine della grande guerra, http://www.trentotoday.it/eventi/location/palazzo-delle-albere/
http://www.richardwoodsstudio.com/
tierras altas, fotografie di enrico martino tra messico e guatemala, museo nazionale della montagna, torino, fino al 7 ottobre
http://www.museomontagna.org/it/home/index.php
one. one planet one future. una mostra fotografica di anne de carbuccia, castel dell'ovo, napoli, fino al 30 settembre
http://www.oneplanetonefuture.org
javier marìn, corpus, l'arte contemporanea messicana al mudec, museo delle culture di milano, fino al 9 settembre
lorenzo chinnici, angeli a caltagèron, palazzo comunale di caltagirone, fino al 20 agosto
http://www.lorenzochinnici.com
carla cerati, vai donna, servi il tuo padrone! fino al 30 settembre nell'ambito del festival fotografia europea, dedicato quest'anno al tema "rivoluzioni. ribellioni, cambiamenti, utopie", lo csac%u2012 centro studi e archivio della comunicazione dell'università di parma apre la mostra fotografica "Figure contro"
---
teatro/theater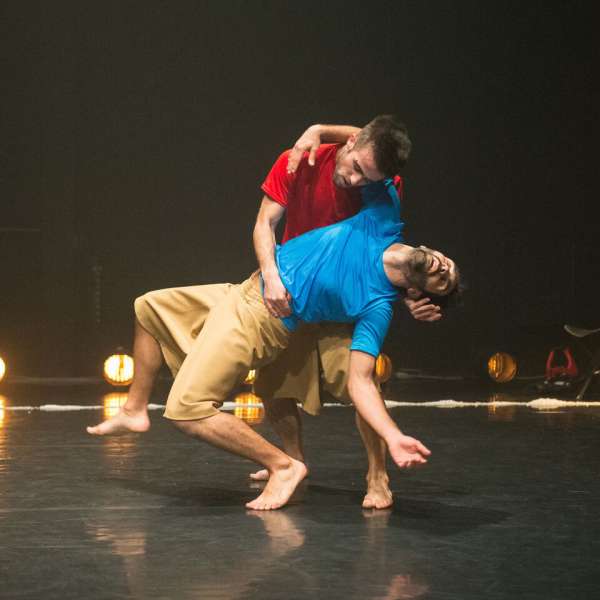 liederduett, caino e abele, compagnia zappalà danza, festival bolzano danza
http://www.bolzanodanza.it/it/ 
---
luci/lumières and clocks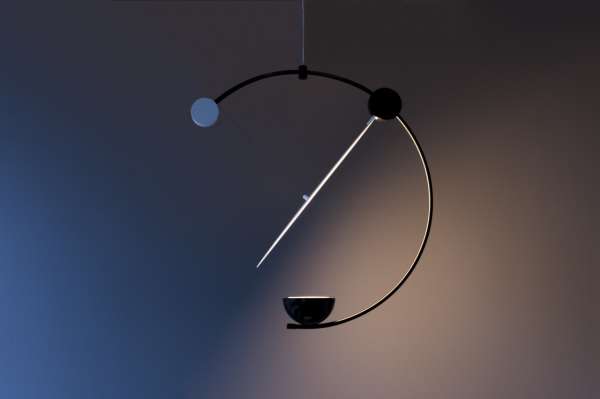 from top
equant suspension lamp and fifth d, abstract clock by cecilia xinyu zhang from bergen, norway
http://www.ceciliaxinyuzhang.com/
---
showrooms and shops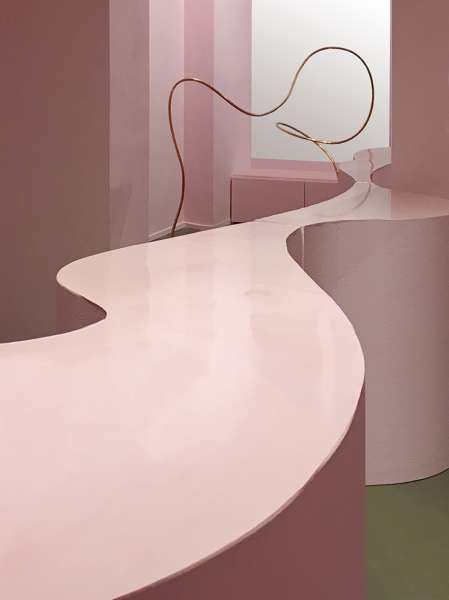 negozio by miyuki yajima di s.c.artroom
http://www.sergiocalatroni.com
---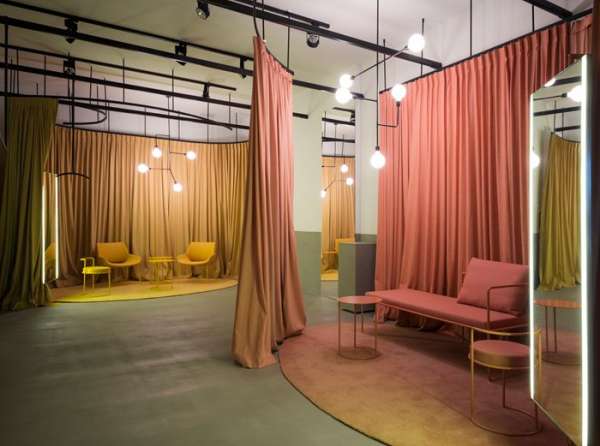 garderoba concept store by biro, zagabria, croatia
http://www.archilovers.com/projects/225145/garderoba-concept-store.html
---
archivi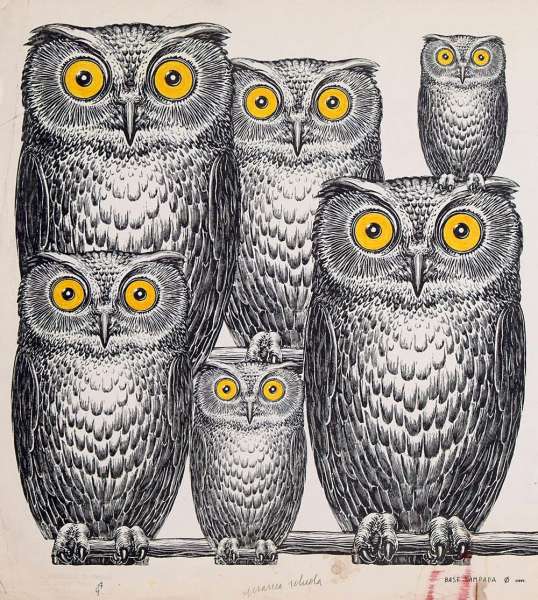 molteni e motta fotografi
---
et caetera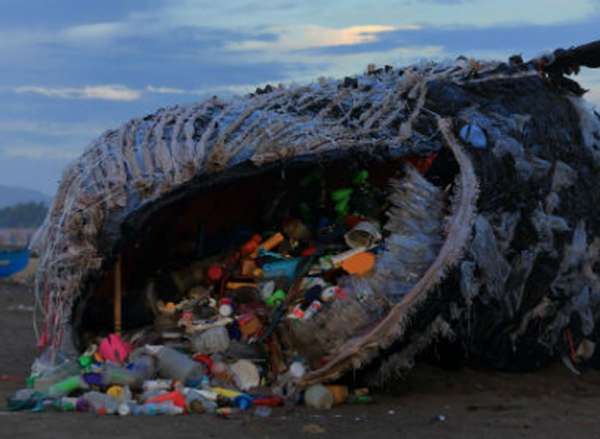 plastic pollution kills another whale after digesting 64 pounds of trash. an autopsy found plastic bags, nets, ropes, plastic sacks, and even a plastic jerrycan in the whale's stomach and intestines
carnet de notes by paolo rinaldi
online weekly magazine 16/07/2018
(travel, viaggi, architettura, interni, design, hotels, ristoranti, bar, luce, arte, mostre, foto, fashion, installazioni, musei, teatro)
carnet de notes 443 has been sent to/
è stato inviato a 14993 recipients/indirizzi
and posted to social networks:
facebook, twitter, linkedin and viadeo
you are receiving this newsletter because you are in my professional mailing list and I send it to you as a free journalistic information
Se non volete più ricevere carnet de notes: Rimuovi xxxxemailxxxx dalla mailing list
If you don't want to receive carnet de notes: Unsuscribe xxxxemailxxxx from this mailing list
Ai sensi del D.Lgs. 196/2003 si precisa che le informazioni contenute in questo messaggio sono riservate e a uso esclusivo del destinatario. Qualora il messaggio in parola Le fosse pervenuto per errore, La invitiamo ad eliminarlo senza copiarlo e a non inoltrarlo a terzi, dandocene gentilmente comunicazione. Grazie.
Pursuant to Legislative Decree No. 196/2003, you are hereby informed that this message contains confidential information intended only for the use of the addressee. If you are not the addressee, and have received this message by mistake, please delete it and immediately notify us. You may not copy or disseminate this message to anyone. Thank you.
Our mailing address is:
paolo rinaldi
corso sempione 88
milano, MI 20154 Italy
Copyright © 2013 paolo rinaldi – All rights reserved.