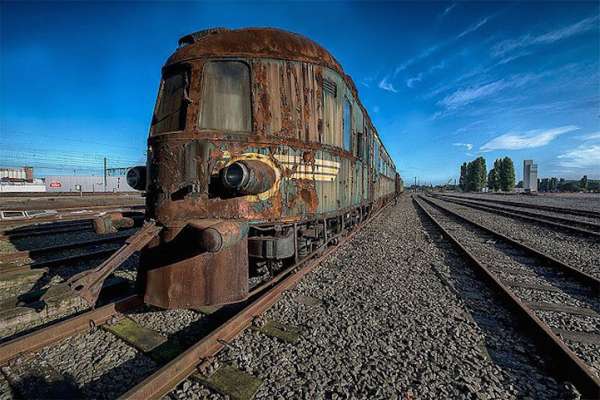 an abandoned train of the famous orient exress
---
carnet de notes 514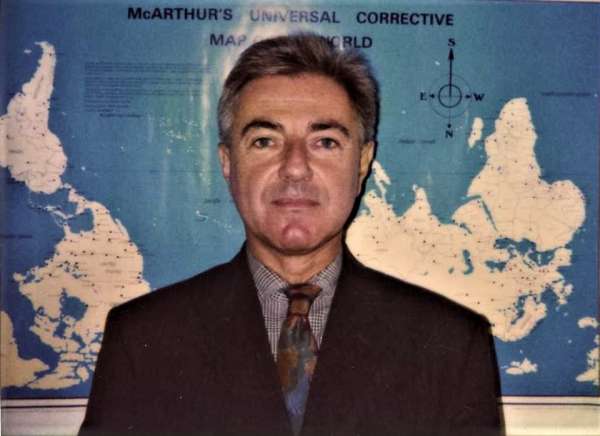 carnet de notes by paolo rinaldi, rinaldi.paolo@fastwebnet.it, 0039.3483577940, @paolorinaldi, https://www.facebook.com/paolrin
---
voyages
camargue, france
---
Mohd, Malaysia – Leather Shadow Puppet Making. Courtesy of VAWAA
Vacation With an Artist, la compagnia di viaggi che apre gli studi d'artista di tutto il mondo. Creata nel 2015 da una designer indiana, la compagnia di viaggi offre la possibilità di trascorrere un periodo di vacanza in compagnia di un artista, frequentando il suo studio e imparando i segreti della sua arte
---
architecture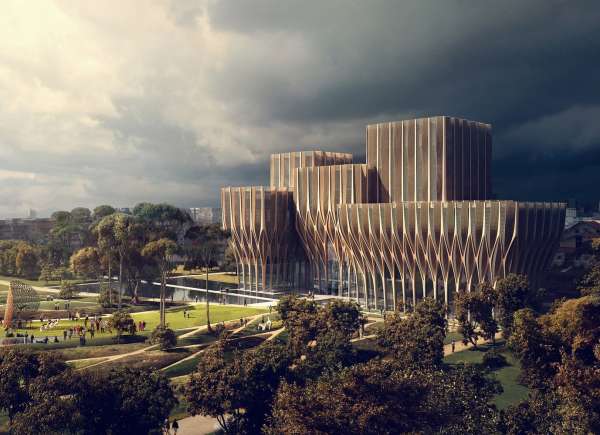 ZHA unveiled their design for the Sleuk Rith Institute in Phnom Penh back in 2014. The project was commissioned by the Documentation Center of Cambodia's (DC-Cam) and was made to serve as Cambodia's go-to archive for Khmer Rouge history and a leading center for genocide studies in Asia. Five wooden towers, inspired by ancient Angkorian architecture, were made to house the institute's "cross-section of pursuits," including a genocide research center, graduate school, museum, document archives and research library. As the towers rise, the structures interweave and link, connecting various departments above the ground level and uniting the institution as a singular whole. project Zaha Hadid Architecture
---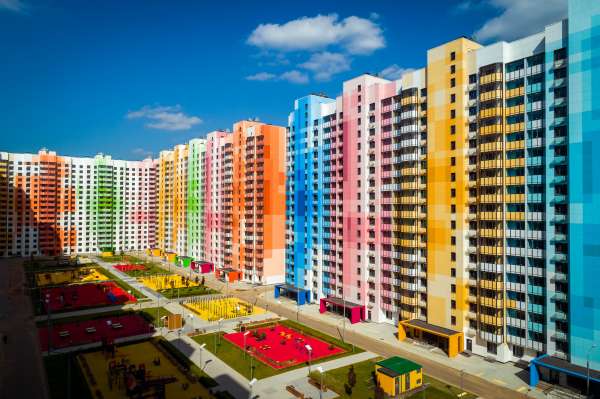 Nel distretto amministrativo Nord Est di Mosca, in Dmitrovskoe shosse, il nuovo complesso residenziale conta ben 47 edifici multipiano distribuiti attorno a due vastissime corti comuni di 10.000 metri quadrati, ognuna dona una nuova veste all'edilizia urbana. Il concept è stato affidato allo studio italiano di Massimo Iosa Ghini, il cui articolato apporto progettuale conferisce alla vastissima scala che caratterizza la monotona periferia russa tratti più distintivi, 'umanizzati' dal colore nelle facciate e dall'utilizzo degli spazi esterni per funzioni collettive e aggreganti, mentre il progetto architettonico dell'intervento è opera della società russa di ingegneria multidisciplinare Mosproekt 3.
http://www.iosaghini.it/about/mig/
---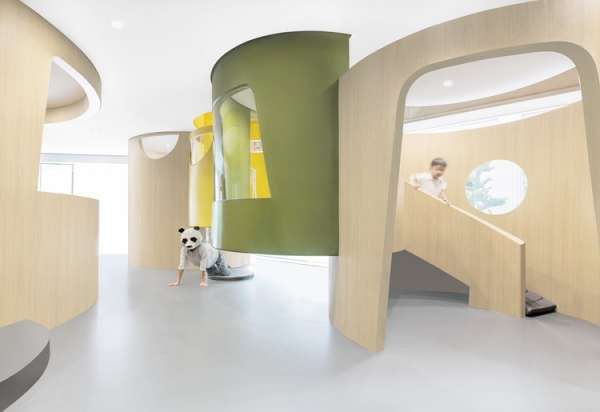 EID architecture designs four 'panda pavilions' for chengdu research and breeding center, envisioned as four sweeping gestures that blend into the natural environment, EID architecture reveals plans of the 'panda pavilions' designed as an extension of chengdu national giant panda research and breeding center
---
hotels, restaurants e bar
---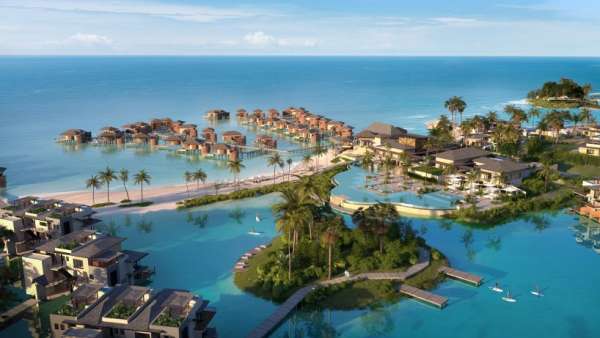 a curated grid of 75 turn-key sites launches in 2021 with viceroy hotel & residences, boca del toro, panama, featuring a 118-key hotel and 77 branded residences designed by zurcher arquitectos, wimberly interiors, and an elaborate wellness concept by GOCO hospitality. the coastal town of bocas is known for its relaxed atmosphere, featuring an eclectic mix of cultures, turquoise waters with world-class surfing, vibrant nightlife and jungles
http://www.zurcherarquitectos.com/
https://www.viceroyhotelsandresorts.com/residences/panama
---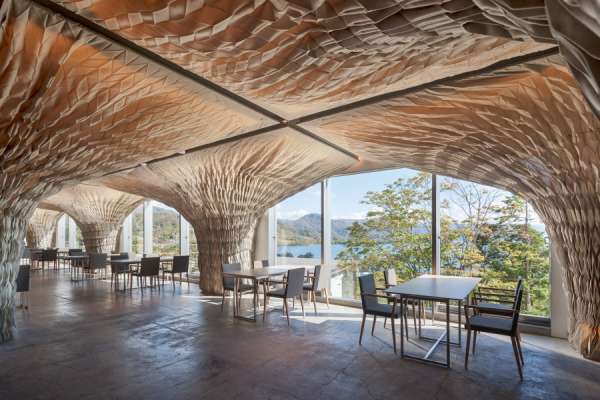 we hotel toya, Toyako, Hokkaido, Japan
Kengo Kuma designed a cave-formed space with pleated cloths in the interior over which a magnificent view of the lake's surface emerge right in front
---
THE CHICAGO ROASTERY
The world's largest Starbucks is a bold statement for the global coffee brand, but also serves as a showcase for dynamic contemporary design. The new Roastery space opened in Chicago is driven by a narrative of local architectural history. Chicago is a focal point for American modernism – the buildings of Ludwig Mies van der Rohe, Bertrand Goldberg and Harry Weese are as much of an attraction as 'American Gothic' is at the local Art Institute. While their skyscrapers are evergreen landmarks, the Crate & Barrel store – that existed from 1990 until it was replaced by the new Roastery – was something that ingrained itself in the visual culture of modern Chicago. It was a moment of bold, appealing severity in an unbroken line of classicism on North Michigan Avenue with a glass enclosed corner cylinder puncturing the outer walls of the building. The American Institute of Architects' Guide to Chicago called it "shamelessly transparent," and likened its design to a man attending a black-tie event in a white suit.
https://www.starbucksreserve.com/it-it/locations/chicago
---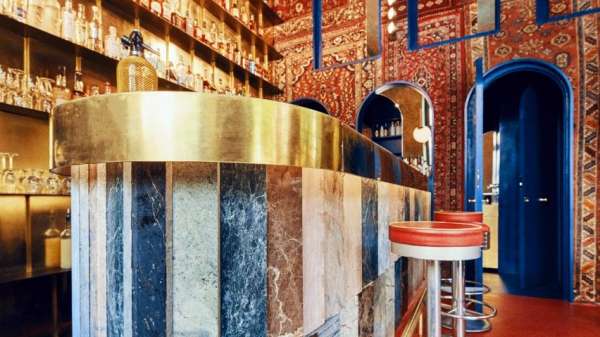 Heavy patterned carpets from Morocco and brass fixtures merge to form the rich interior of this cocktail Aura bar in Warsaw, designed by architect Kacper Gronkiewicz. Set on the ground floor of a former tenement house that was built in the 19th century, Aura is in a small corner plot in Warsaw's downtown Srodmiescie Po%u0142udniowe neighbourhood. The bar takes its name from the Latin term for gold, aurum, and is a loose reference to the colour of the bourbon-based drinks served there
---
design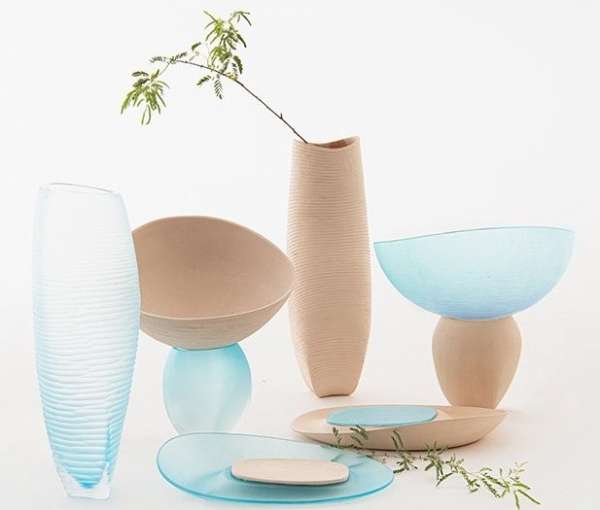 emirati clay x italian murano glass by fatima al zaabi and matteo silverio, irthi contemporary crafts council, crafts dialogue. ph moez achour
https://www.cyrilzammit.com/blog/tag/Fatima Al Zaabi
---
design company Luminaire has hosted an exhibition at its Miami Design District showroom featuring works by industrial designer Konstantin Grcic, architect and designer Piero Lissoni and fashion designer Ann Demeulemeeste
---
davide bruno per salviati
https://www.salviati.com/designer/davide-bruno/
---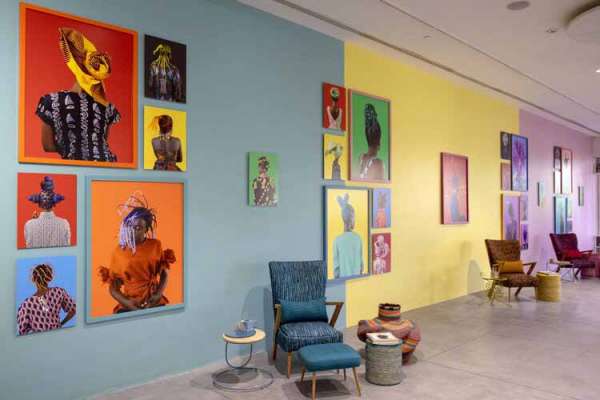 Floor One 9, la nuova mostra ideata da Art Twenty One, lo spazio contemporaneo a Lagos in Nigeria creato da Caline Chagoury che celebra l'arte contemporanea e il design del continente africano sperimentando questa poliedrica miscela
---
The Mindcraft Project's forthcoming exhibition in Milan 2020 will be designed by the Copenhagen-based studio Wang & Söderström. Wang & Söderström is comprised of spatial and furniture designer Anny Wang and architect Tim Söderström. The studio is known for its ongoing exploration of connections between the digital and the physical
---
Japanese studio Nendo has designed a clock that becomes a perfect cube twice each day. The Cubic Clock is formed of a solid brushed-aluminium cube that balances on one corner. It has two shard-like hands set on another sliced-off corner
---
interiors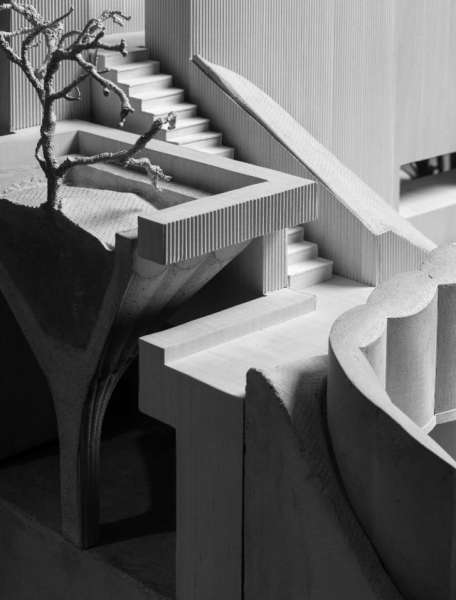 Omer Arbel wins World Architecture Festival prize for best Future Project: Home
75 is a house constructed on a hay farm in the Canadian Pacific Northwest. The house makes use of a unique technique of pouring concrete into fabric formwork deployed within minimal plywood rib structures, yielding walls and columnar roof forms. The trumpet shape of the columnar elements is hollow, allowing planting of mature trees on the occupied roofscape, and their differing height and position create a dramatic silhouette to the structure
---
As part of the design of an office in Mumbai, India, Sanjay Puri Architects created curved walls with perforated patterns.erns and shapes are highlighted by the use of integrated lighting that's hidden behind Plexiglass
Photography by Vinesh Gandhi | Architect: Sanjay Puri Architects | Principal Architect: Sanjay Puri | Project Architect: Ishveen Bhasin and Abhishek Kadian
http://www.sanjaypuriarchitects.com/nx/home.aspx
---
photos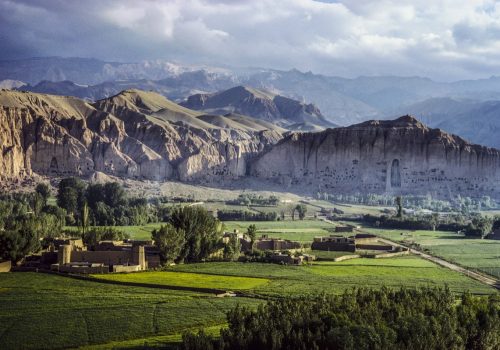 pascal maitre
---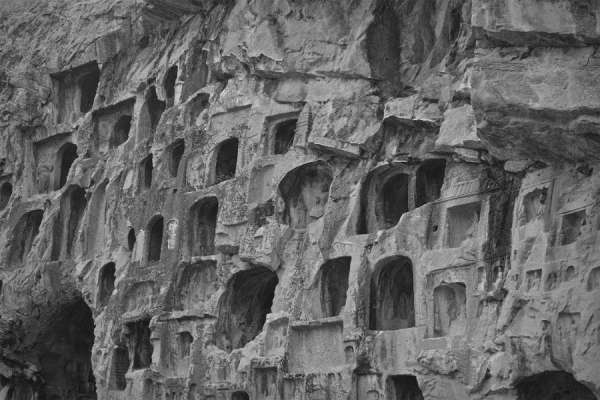 Chambers Fine Art is excited to announce LACMA's acquisition of two photographs from Taca Sui's Steles: Huang Yi Project for their permanent collection
---
fashion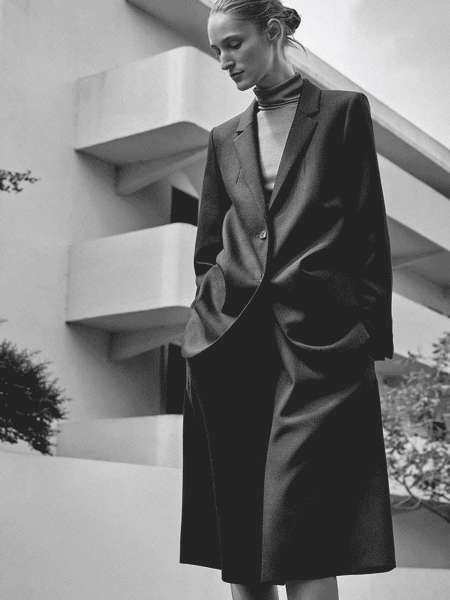 ripresi alcuni classici di cos dalle stagioni passate, per una capsule collection speciale che celebra i 100 anni di Bauhaus. Ogni capo è stato ispirato dall'ethos rivoluzionario della scuola, la funzione prima della forma – un approccio che è sempre stato fondamentale per cos
https://www.cosstores.com/en_eur/index.html
---
mostre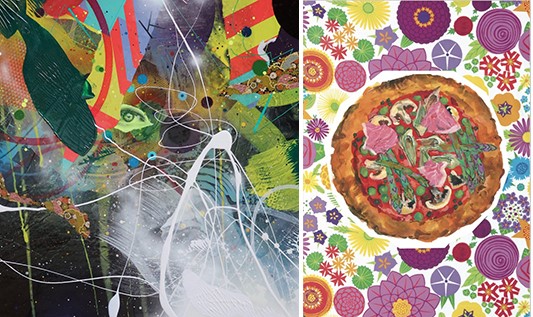 left, alfa centauri kayone, art journey copernico, art@copermico.co
right, george kenneth scott, eats and drinks and pizza, a cura di Velasco Vitali, cinema di Bellano
http://www.archivivitali.org, http://www.falconetto.com/
---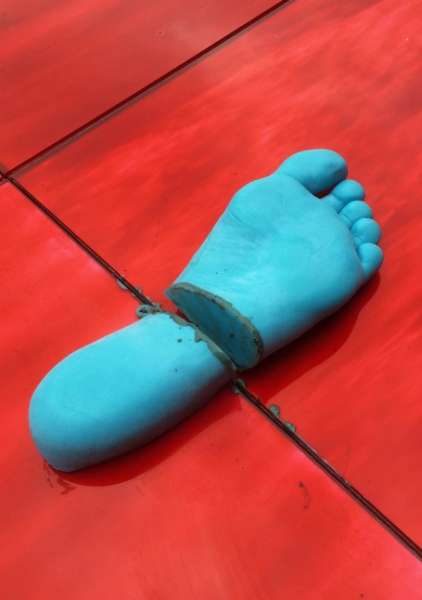 La Kunst(zeug)haus de Rapperswil-Jona expose un nouveau corpus de sculptures de Paulo Wirz, où l'attention du jeune artiste aux propriétés physiques et formelles des matériaux se combine avec une fascination pour leur capacité à diffuser énergies et croyances au-delà du visible
---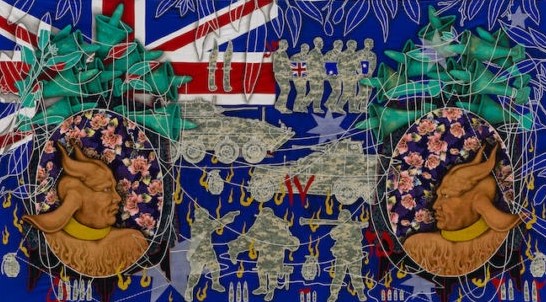 Al PAC di Milano la mostra Australia. Storie dagli Antipodi. la mostra ripercorre e indaga storie e linguaggi delle espressioni artistiche contemporanee del Paese "agli antipodi"
---
Time Machine. Vedere e sperimentare il tempo. la mostra è una riflessione sul ruolo che hanno avuto ed hanno tutt'oggi il cinema e gli altri media basati su immagini in movimento nel modificare la nostra percezione del tempo e dello spazio. In mostra opere e videoinstallazioni di artisti come Douglas Gordon, Rosa Barba, Tacita Dean, e filmmakers Jean-Luc Godard, Martin Arnold, Harun Farocki e Bill Morrison. Parma, Palazzo del Governatore
---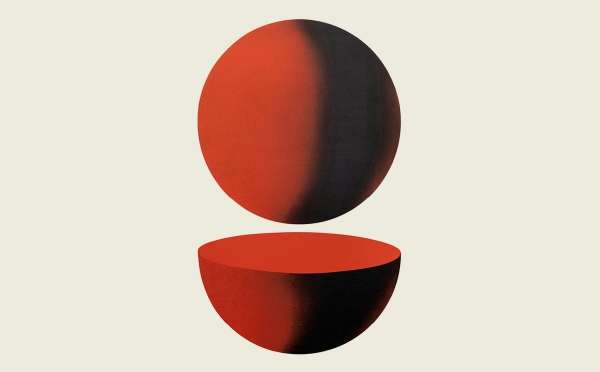 il Museo Civico Archeologico di Bologna presenta un progetto espositivo dedicato alla civiltà etrusca, in cui sonoriuniti circa 1400 oggetti provenienti da 60 musei ed enti italiani e internazionali, tra cui il British Museum, il Louvre, il Museé Royal d'Art e d'Histoire di Bruxelles, il Ny Carlsberg Glyptotek di Copenhagen, i Musei Vaticani e le più importanti Soprintendenze e istituzioni museali italiane
http://www.museibologna.it/archeologico/documenti/47653
---
museums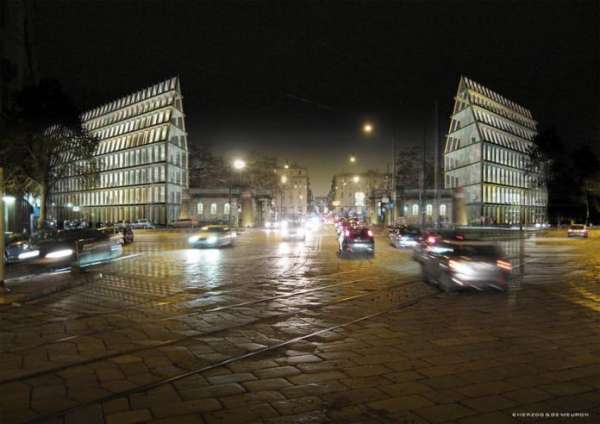 Con un investimento di 17,5 milioni totali da parte del Ministero dei Beni Culturali, il nuovo museo della Resistenza sorgerà all'interno dell'edificio 'gemello' (ancora da costruire) della Fondazione Feltrinelli di Herzog & De Meuron in Piazzale Baiamonti
---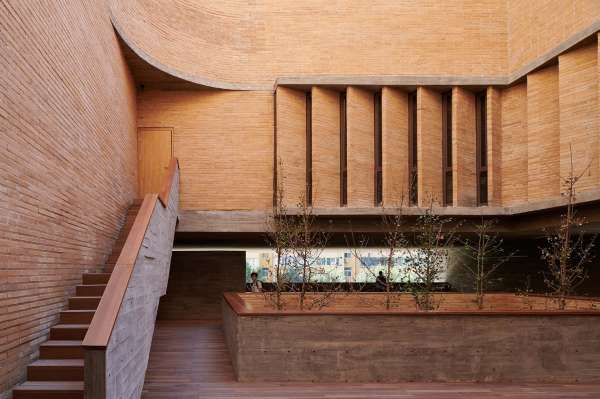 Changjiang Art Museum is located in Changjiang village at the northeast corner of Taiyuan, Shanxi Province.Similar to any other Chinese villages, this village was razed in 2016 to give way to the full speed urban development. The spatial context that once inscribed the memory of people's everyday lives were deprived and fractured. Changjiang Art Museum, as a cultural and shared space that will serve the public in the future, attempts to establish a contemporary response commemorating the traces and atmosphere of the human construction that ever existed on this piece of earth. project Vector Architects, ph Hao Chen
http://www.vectorarchitects.com
---
etc.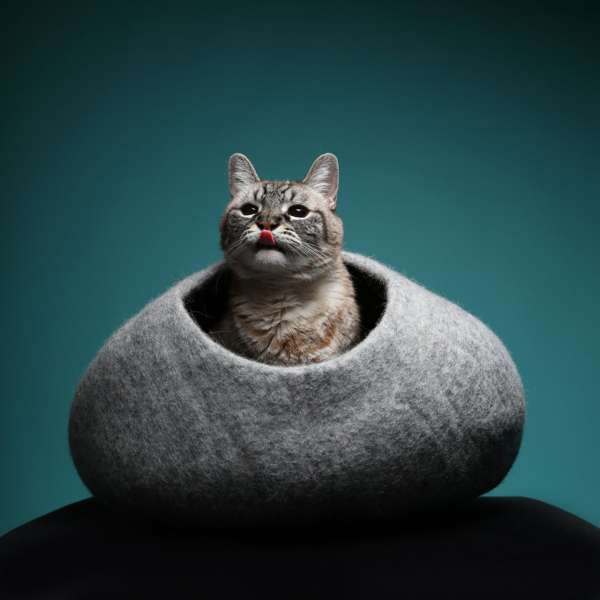 carnet de notes by paolo rinaldi
online weekly magazine 20/01/2020
(travel, viaggi, architettura, interni, design, hotels, ristoranti, bar, luce, arte, mostre, foto, fashion, installazioni, musei, teatro)
carnet de notes 514 has been sent to/
è stato inviato a 18125 recipients/indirizzi
and posted to social networks:
facebook, twitter, linkedin and viadeo