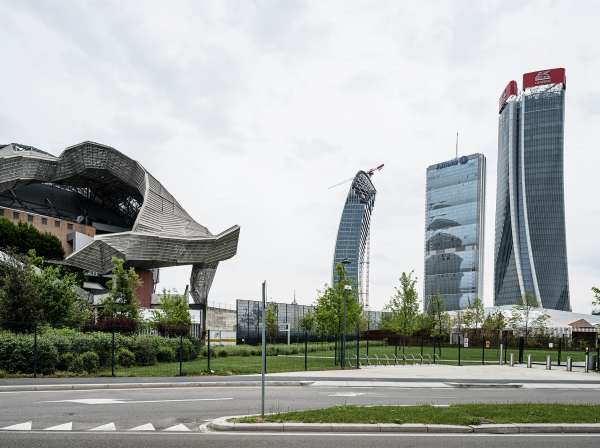 milano che si (ri)alza. ph luca casonato
---
carnet de notes 536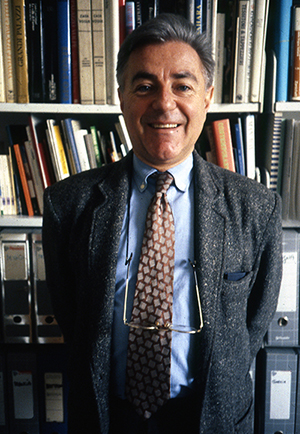 carnet de notes by paolo rinaldi, rinaldi.paolo@fastwebnet.it,
0039.3483577940, @paolorinaldi, https://www.facebook.com/paolrin
---
voyages
viaggi a piedi e in barca nella regione del conero
https://www.viaggiemiraggi.org/
---
spathies, penisola di sithonia, grecia
---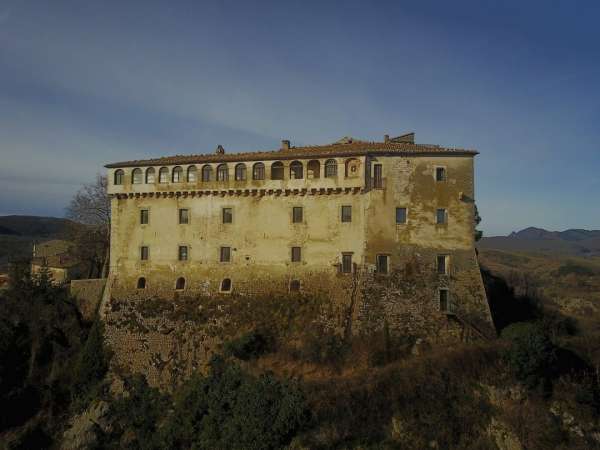 visita al castello di mirabello, dove viaggi del corriere
---
architecture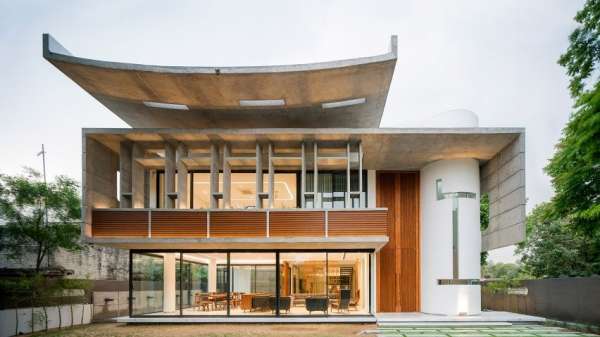 A prayer room occupies a white turret in this house in Chandigarh designed by architecture studio Charged Voids to reference the work of Le Corbusier. Called Residence 1065, the home is located in Sector 27 of the Indian city. Chandigarh was planned by Le Corbusier and features many buildings designed the Swiss modernist architect
---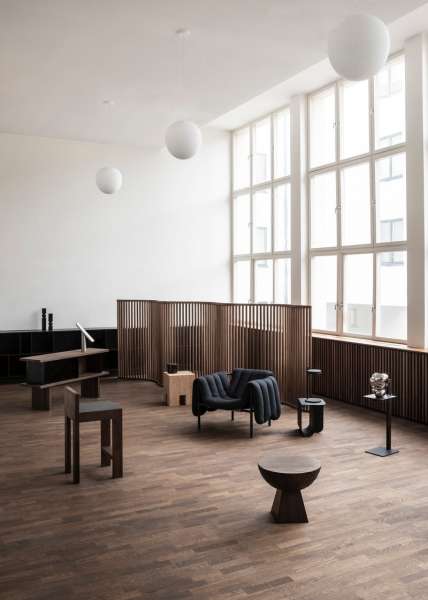 nordic office of architecture has completed 'nanchang waves', a project in china's jiangxi province that includes a spiraling observation tower. located next to a wetland park in the city of nanchang, the design responds to the natural qualities of the site, creating a spatial experience where building and landscape blend together. the project consists of three natural elements — water, earth, and sky — which correspond to three functional areas: the front square, the commercial facilities, and the observation tower
---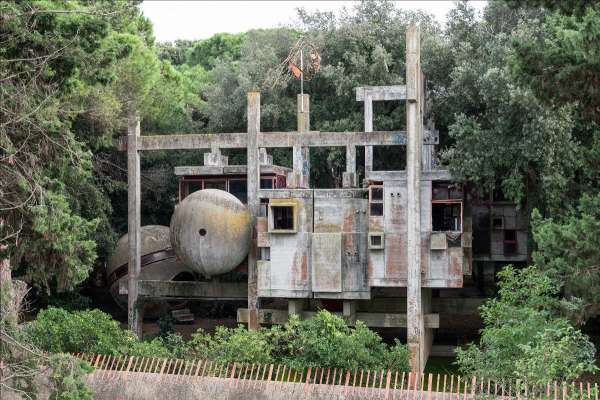 icon at risk
Casa Sperimentale, Giuseppe Perugini, Fregene (near Rome). Mysterious Casa Sperimentale (also known as Casa Albero, the 'treehouse') was built between 1968 and 1975 as an experimental villa for weekend use. Its architect, Giuseppe Perugini, was among the first to explore the application of the language of computer programming to building design. The original design is unaltered, but the building is abandoned, has sustained damage in recent years and is now structurally at risk
icon at risk is an international initiative of the Iconic Houses Network and the result of a two-year collaboration between the Dutch Iconic Houses Foundation, the Getty Conservation Institute in Los Angeles, Sunnylands in Palm Springs and Kingston University in London
http://www.iconichouses.org , http://www.iconichouses.org/icons-at-risk
---
hotels, restaurants and bars
Hotel Room Mate Bruno, Rotterdam/ Teresa Sapey Partners. This is the third collaboration between the chain and the design practice. Room Mate is known for showing their visitors and customers part of the city through their own story. In this case, Bruno is a sailor from the Dutch West India Company, who wants to show you this building and introduce you to Rotterdam's history and mercantile heritage
https://www.teresasapey.com/, https://room-matehotels.com/it/
---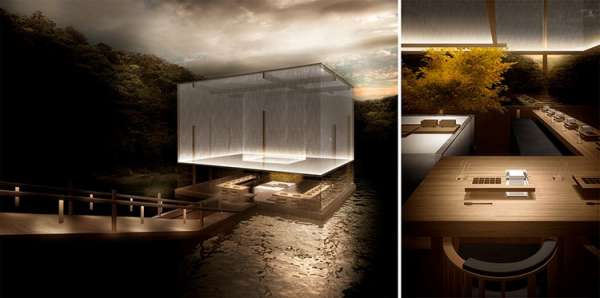 Inspired by Edo period tradition, in which sushi was a type of fast food that could be easily eaten anywhere, guests will be able to enjoy eating fresh sushi by the river, surrounded by red maple trees in autumn, or near snow-capped mountains in winter. The Sen Resort is an intricate collection of villas, each with specific functions and features. Tea rooms, lounges, and bedrooms can be booked in differing combinations to suit the needs of the guests. These villas connect through bridges that will appear from the water to connect the areas, depending on the selections made by guests. "Sen resort" has een created and produced by Curiosity. "Sen", meaning river, will be the stage where Japanese hospitality and its' nature beauty come together to create art
https://www.linkedin.com/pulse/sen-resort-curiosity-gwenael-nicolas/?trk=portfolio_article-card_title
---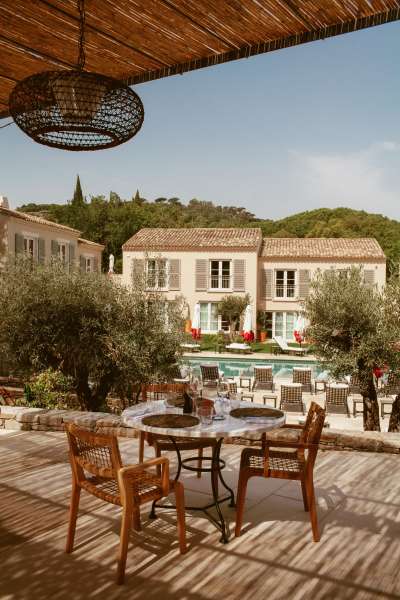 hotel lou pinet a st tropez. design charles zana. ph crillon le brave
---
gardens
Nel Vitra Campus sono iniziati i lavori per la realizzazione di un giardino a cura del progettista olandese Piet Oudolf. Per la fioritura completa bisognerà pazientare ancora un po', ma già nell'arco di pochi mesi si potrà avere un'idea più chiara di questa composizione artistica vegetale
---
interni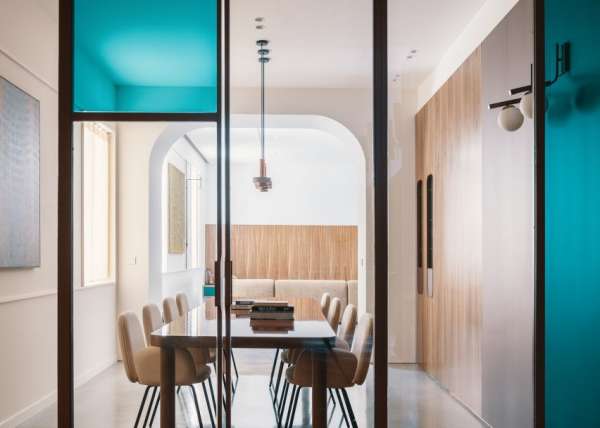 Italian architect Fabio Fantolino has created his own apartment inside a palatial 19th-century building in Turin, using pops of green and petrol-blue throughout its interior. The Casa Mille apartment lies behind the doors of a 19th-century palazzo that once belonged to an Italian nobleman called Count Callori
https://www.fabiofantolino.com/it
---
design
jellyfish by Benedetta Mori Ubaldini at Rossana Orlandi
https://www.rossanaorlandi.com/designers/mori-ubaldini-benedetta/
---
Ethimo e Marco Lavit, HUT, un'intima, riservata e rassicurante forma di benessere
https://www.ethimo.com/it, http://www.atelier-lavit.com/
---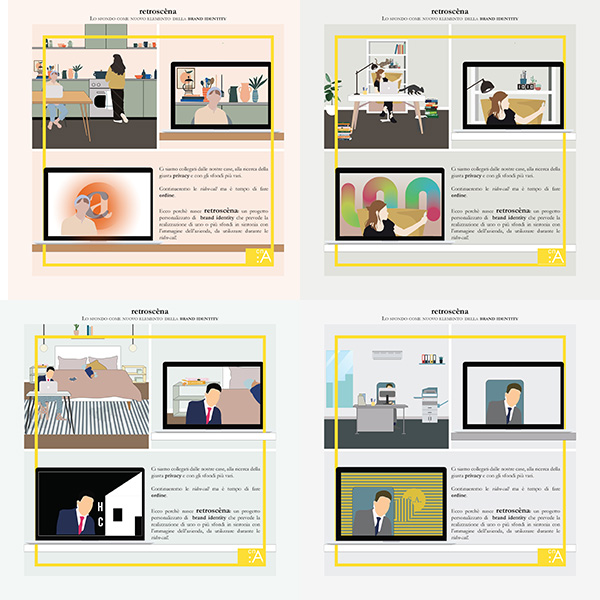 Retroscena dei nuovi modi di lavorare in video-call. progetto di Carolina Nisivoccia
Le riunioni, gli incontri, le presentazioni, saranno per lungo tempo più virtuali che reali. Zoom, skype, meets, e altre piattaforme anche personalizzate sono destinate a sostituire l'incontro fisico. La confusione visiva genera a causa dei diversi sfondi degli utenti singolarmente connessi, non aiuta la comunicazione. Retroscena nasce per creare, in maniera snella e rapida e poco costosa per i clienti, uno sfondo che partecipi alla restituzione di una chiara identità aziendale.
http://www.nisivoccia-architettura.com
---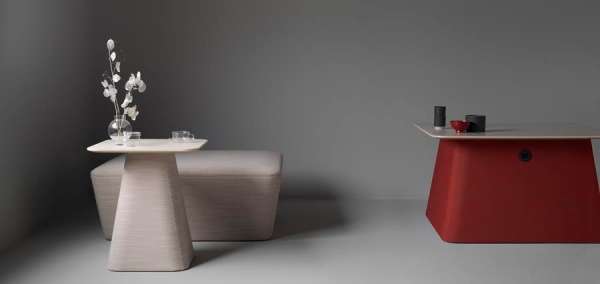 With Osaka, Teruhiro Yanagihara has created a timeless, simple collection that is a natural ambassador for Offecct's design philosophy. In part, the collection is inspired by footpaths made of cobblestones of different sizes – an organic form that simultaneously exudes precision and clarity
http://teruhiroyanagihara.jp/, http://www.offecct.com
---
the Block chair by Estudio Persona
https://www.estudiopersona.com/
---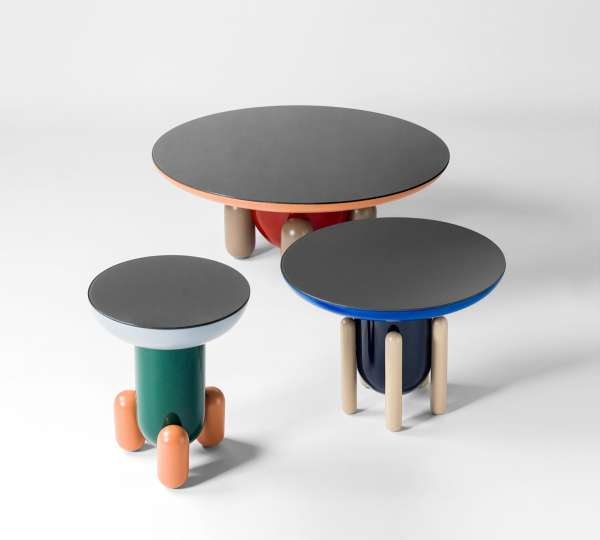 Explorer tables by Jaime Hayon for bd barcelona design
http://hayonstudio.com/, https://bdbarcelona.com/
---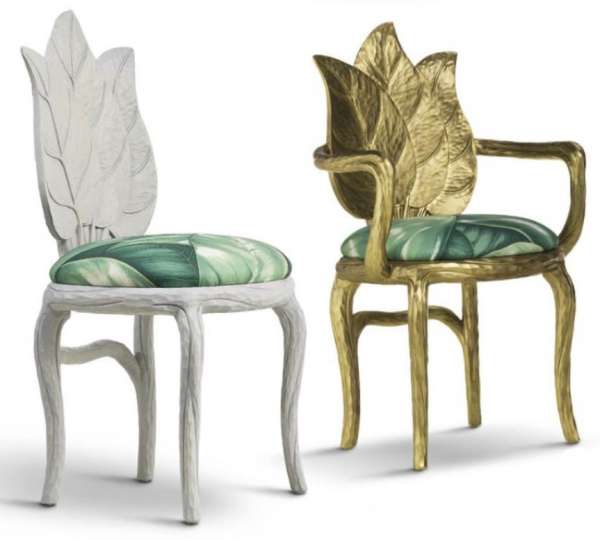 Clorophilla – design F.lli Boffi e Ferruccio Laviani
---
Paravento Wallpotai by Rippotai
---
showrooms and shops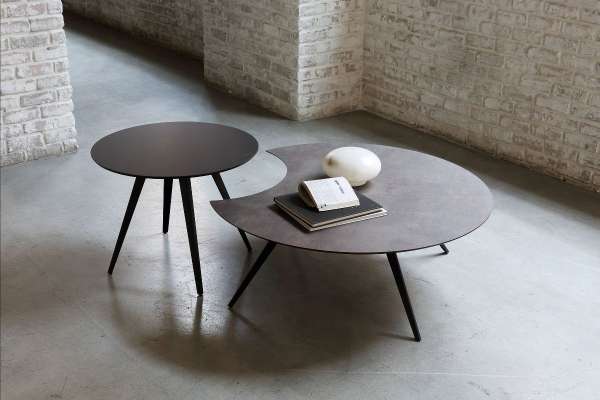 Porte aperte allo showroom Zeus, nel rispetto del distanziamento fisico: tavoli, sedie, librerie Zeus, luci Dix Heures Dix e oggettistica Covo e Neo'
---
mostre/exhibitions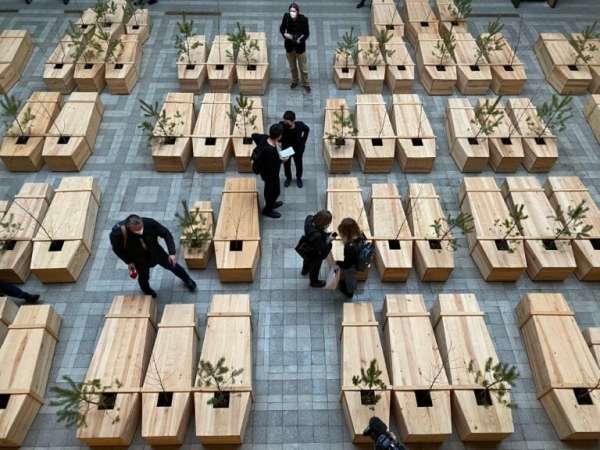 the learning garden of freedom, Artworks by Yoko Ono featured at the Serralves Museum, Porto
https://www.serralves.pt/en/museum/the-museum/
---
the exhibition "Fornasetti Theatrum Mundi" will be open to the public inside the Complesso Monumentale della Pilotta in Parma, as part of the "Parma 2020 2021" event, Italian Capital of Culture
https://www.popolis.it/fornasetti-theatrum-mundi/
https://www.fornasetti.com/exhibitions
---
photos

maria cristina vimercati, isabella greppi
l'emozione della luce at parolinilab, la camera chiara
giorni di inaugurazione. ingresso su appuntamento 17/18/06, 1/2/07
isagreppi@gmail.com/cri1959@gmail.com
paolinilab@gmail.com
---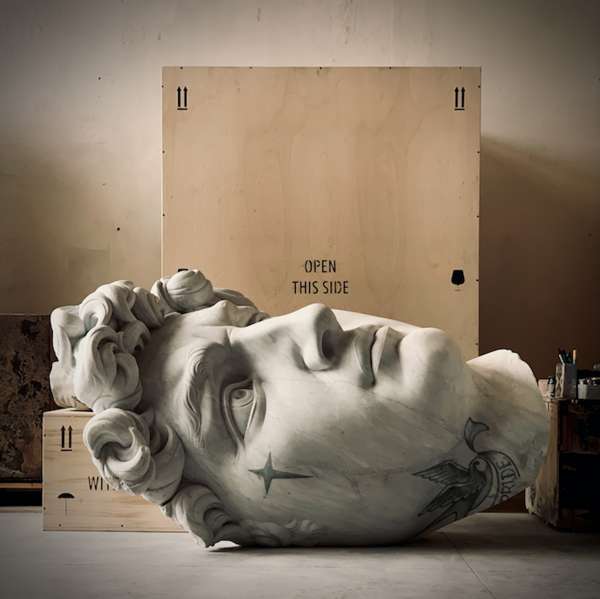 Truly, mostra personale di, Fabio Viale, nei luoghi simbolo della città di Pietrasanta, con il sostegno della galleria poggiali
https://www.galleriapoggiali.com/
http://www.comune.pietrasanta.lu.it/
---
lumières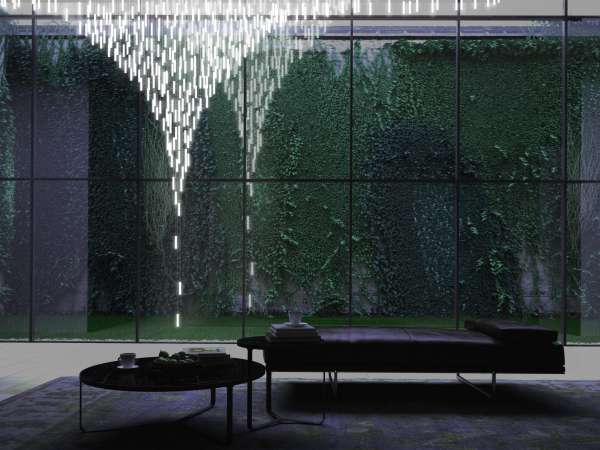 chandelier by beau&bien
---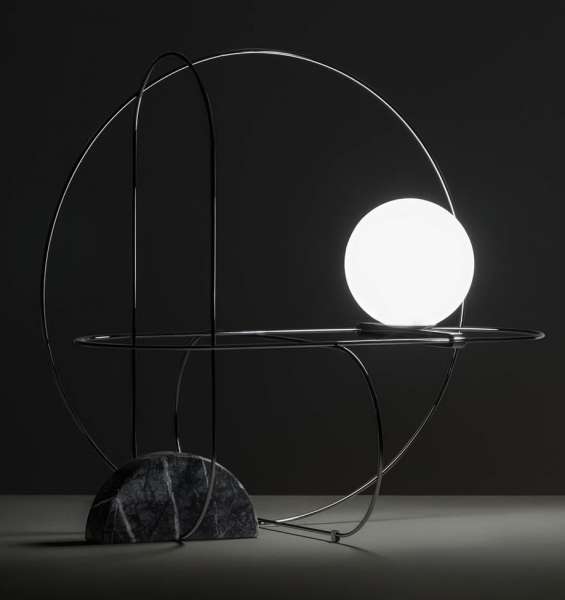 Setareh, designed by Francesco Librizzi for FontanaArte
---
books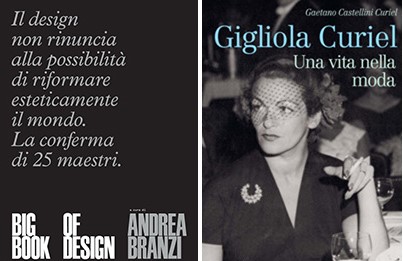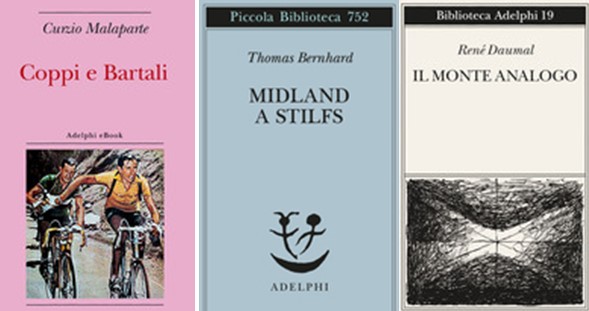 ---
etc.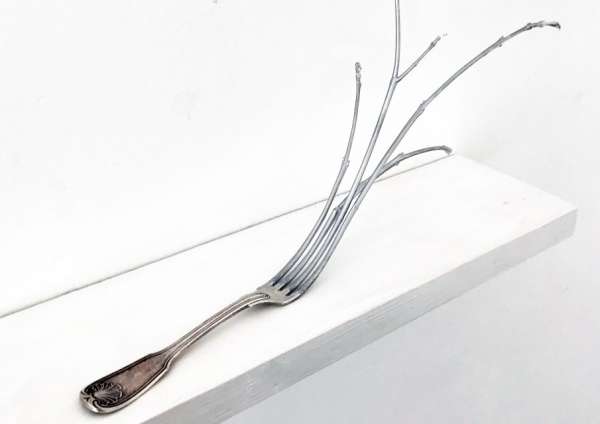 markus hofer, visuelle hypotesen at mam mario mauroner contemporary art salzburg
https://www.galerie-mam.com/?lang=en
---
carnet de notes by paolo rinaldi
online weekly magazine 08/06/2020
(travel, viaggi, architettura, interni, design, hotels, ristoranti, bar, luce, arte, mostre, foto, fashion, installazioni, musei, teatro)
carnet de notes 536 has been sent to/
è stato inviato a 17811 recipients/indirizzi
and posted to social networks:
facebook, twitter, linkedin and viadeo