Il 2 ottobre 1950, Charlie Brown fece la sua prima apparizione sulla pagina dei fumetti di sette quotidiani americani. Nei giorni e negli anni che seguirono, venne affiancato dagli amici Lucy e Linus, la sorellina Sally e, ovviamente, dal bracchetto più amato da tutti: Snoopy. Sette decenni dopo, le storie e i personaggi dei Peanuts di Charles Schulz hanno lasciato un segno indelebile sulla cultura pop e sull'intero pianeta. il modello FAB10, il mini-frigorifero per famiglie in stile anni '50 è di smeg
---
carnet de notes 555
carnet de notes by paolo rinaldi, rinaldi.paolo@fastwebnet.it,
0039.3495087344, @paolorinaldi, https://www.facebook.com/paolrin
ph santi caleca
---
architecture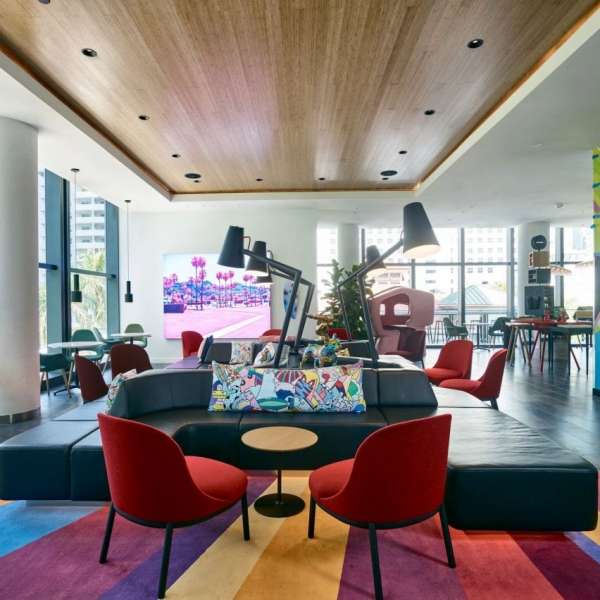 Go far, go West. The West introduces a new way of living; its condos – a mix of studios, 1, 2 and 3-bedroom apartments – are smartly designed from the inside out to create the best residential experience, enhanced by extensive communal spaces and outdoor areas. project by concrete amsterdam
https://www.concreteamsterdam.nl/
---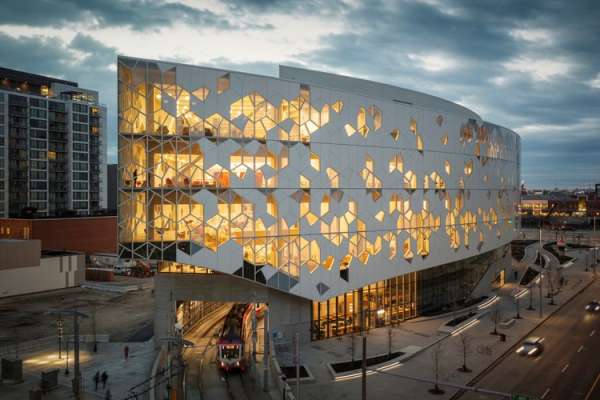 International design practice Snøhetta has been selected as the recipient of the 2020 National Design Award for Architecture by Cooper Hewitt, Smithsonian Design Museum
---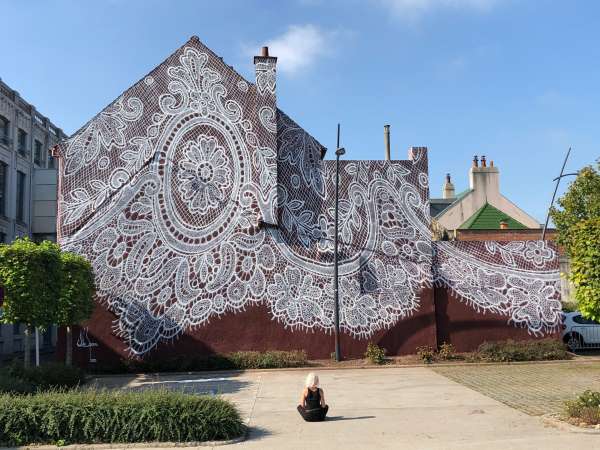 On France's northern shores lies the port city of Calais, a municipality that once was a destination for lace manufacturers. A new mural by Warsaw-based artist Nespoon celebrates that rich history through an oversized textile that envelops the facade of a factory. The public artwork features delicate mesh and floral elements that cover the side of the Cité de la Dentelle et de la Mode, the city's fashion and lace museum
http://portanova12.com/Artisti/nespoon/
---
hotels, restaurants and bars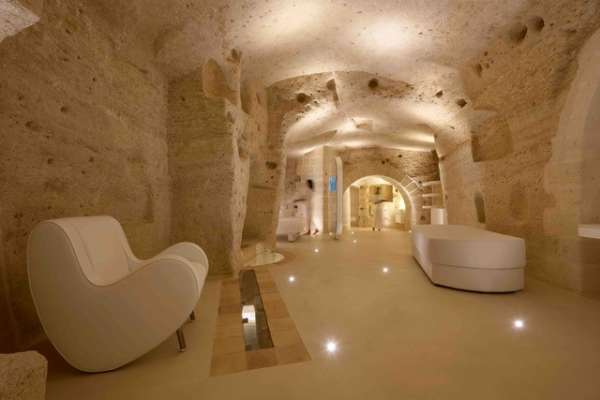 AQUATIO Cave Luxury Hotel & SPA Matera. Project Simone Micheli
https://www.simonemicheli.com/
---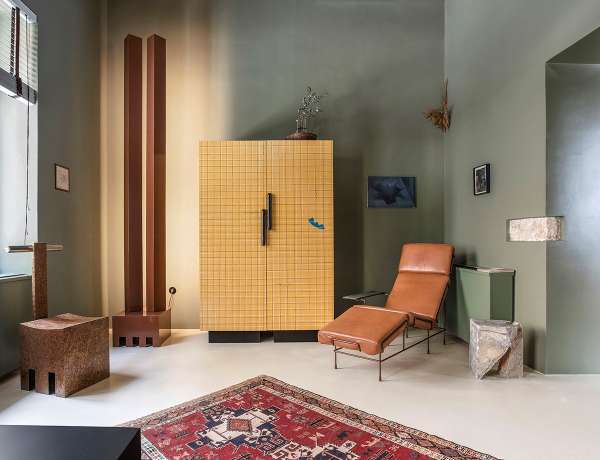 Filled with designer furnishings and local contemporary art, the new one-bedroom rental property Esperinos in Athens is almost like a gallery. project by Stamos Michael
https://www.elledecor.com/it/viaggi/a34532484/guesthouse-atene-michael-stamos/
---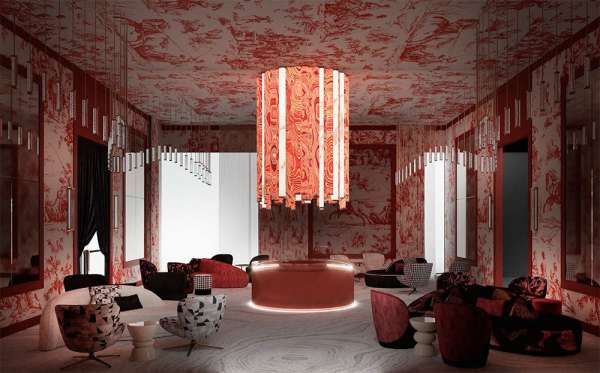 L'opera Audacity, realizzata interamente a mano dai maestri mosaicisti di SICIS, è nata dalla collaborazione con l'artista Willgom, uno dei più talentuosi illustratori di Santo Domingo e l'architetto Ramon Emilio Jimenez Vicens ed è ora personaggio principale del ristorante Maraca di Santo Domingo
---
design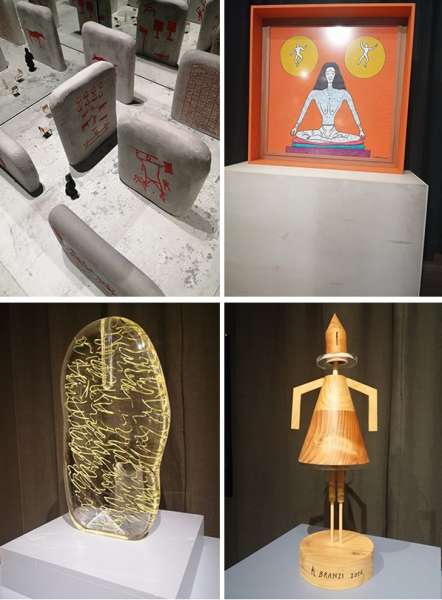 de lucchi
https://www.micheledelucchi.it/
---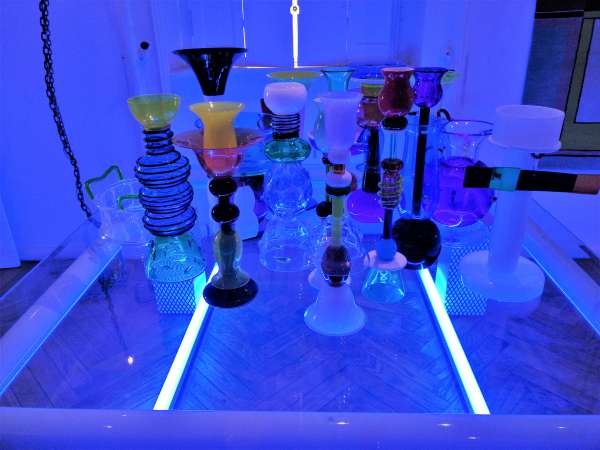 vetri memphis
https://www.memphis-milano.com/?lang=it
---
tavolo in legno di medulum
---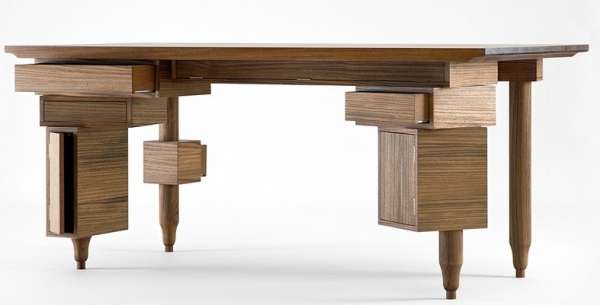 sam baron, le bureau de paolo, for secondome: a desk constituted of wide variety of boxes and drawers made of marine teck wood
---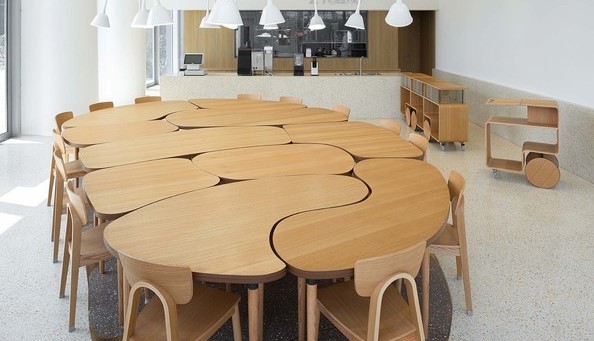 21cake Baoshan Store / Atelier FCJZ
. The interior design of the 21cake Baoshen Store in Shanghai is based on the idea of Da Shitang and Da Fanzhuo (meaning big canteen or communal dining hall and big/shared dining table," which were common in the China through out the 1950's to 70's. ph Fangfang Tian
---

, DIMA est un modèle des plus flexibles grâce à ses pieds "tréteaux" réversibles et adaptés à toutes les longueurs de plateaux jusqu'à 200cm. Sitis
---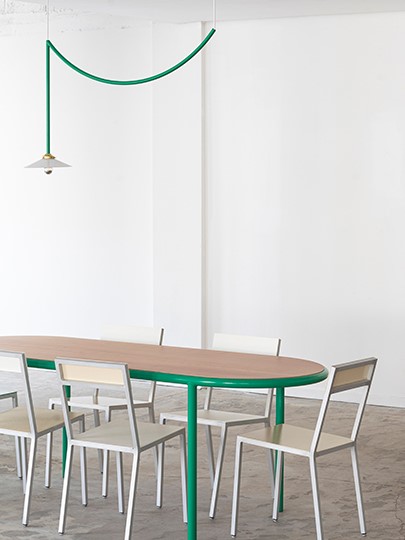 wooden table oval/round/rectangular by Muller Van Severen for valerie objects
https://www.mullervanseveren.be/
---
arte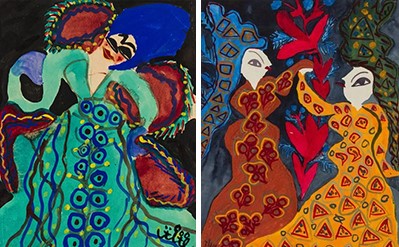 Baya, Femme à la robe verte e Deux femmes (Collection of Adrien Maeght, Saint-Paul-de-Vence, France © Photo Galerie Maeght, Paris)
In the 1940s, a 16-year-old girl captured the minds of the art world's elite. The self-taught Algerian artist, Baya Mahieddine (1931-1988) — known as Baya — is finally being celebrated in the first North American exhibition of her work, at NYU's Grey Art Gallery, through March 31. Baya used gouache as her primary medium, depicting a world without men but full of bright images of women, nature, and animals
https://greyartgallery.nyu.edu/
---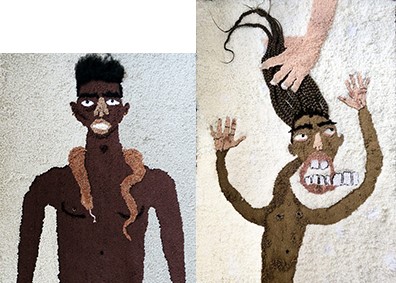 /
Seen at Contemporary African Art Fair, Somerset House, London
---
mostre/exhibitions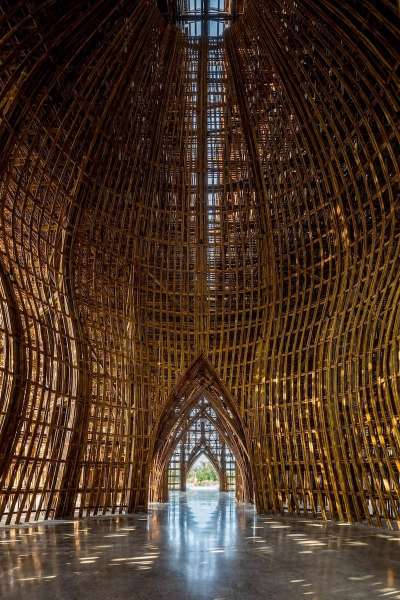 left, barbara pellizzari, vietnam mon amour, Galleria Francesco Zanuso, milano
https://www.galleriafrancescozanuso.com/
right, Alessandro Mendini al Museo Madre di Napoli
---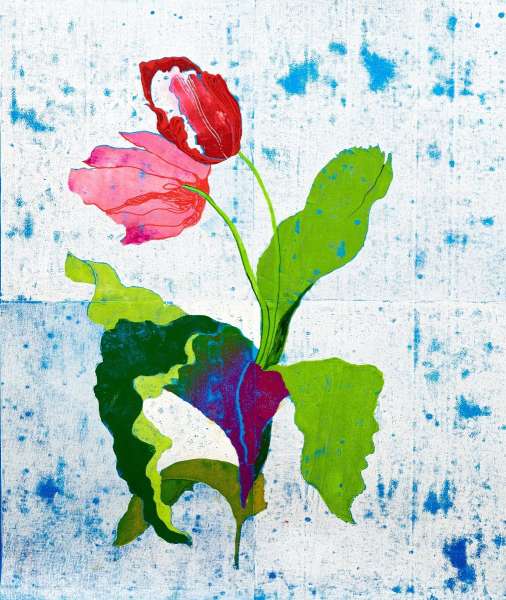 gama, tulips, chambers fine art
http://www.chambersfineart.com

---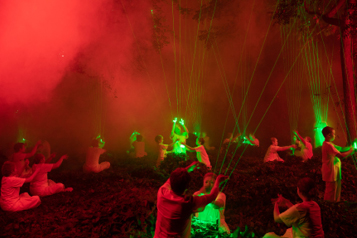 korakrit arunanondchai e alex gvojic, no history in a room filled with funny names, fundacion de serralves
---
inspiration, ten years… already. gallerie gosserez, paris
http://www.galeriegosserez.com
---
libri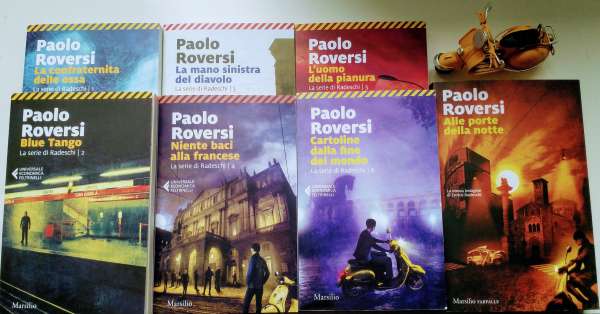 paolo roversi, le indagini di Radeschi in edizione economica, universale economica feltrinelli
https://www.feltrinellieditore.it/universaleeconomica/
---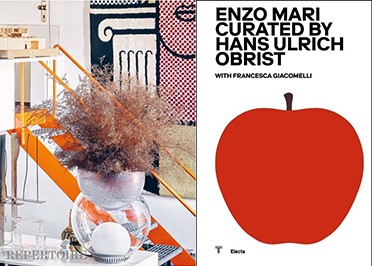 left, the editorial project of FontanaArte, a coffee table book, which traces the history of the brand through its iconic products to the latest exclusive avant-garde objects
right, ENZO MARI curated by Hans Ulrich Obrist with Francesca Giacomelli
---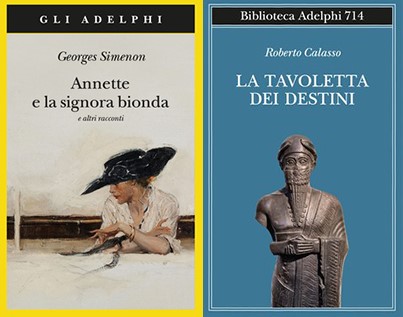 ---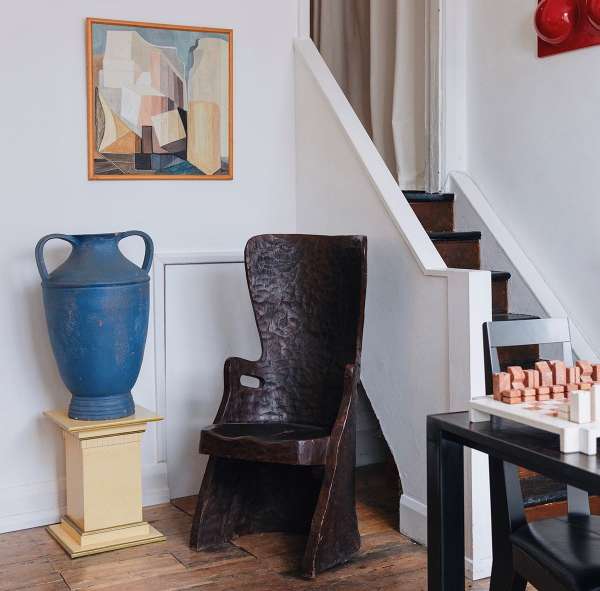 This Vintage Mid-Century Primer Provides the Blueprint From Which Contemporary Design Emerged
https://www.sightunseen.com/2020/10/fifties-furniture-midcentury-furniture-design/
---
left, doretta ccchi il gatto celeste e il segreto di cocteau, porto seguro
http://www.portoseguroeditore.com/
right, arianna ulian, la questione dei cavalli, laurana editore
---
lumières

left, journey by lucie koldova for brokis
http://luciekoldova.com/, https://www.brokis.cz/
center, Lampada da tavolo Easy Peasy di Luca Nichetto for lodes
right, lamp olivia by zaven, secondome
---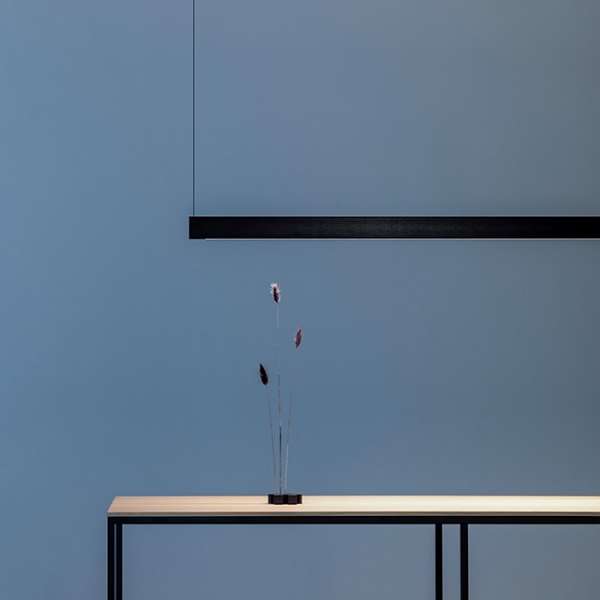 Omaggio a Lucio Fontana e ai suoi "Concetti Spaziali". INFINITO libera la luce, rendendo ogni spazio una tela vergine da intagliare con lame splendenti. Ispirata al leggendario supereroe, FLASH è la versione a luce diretta verso il basso del modello Infinito. design davide groppi
---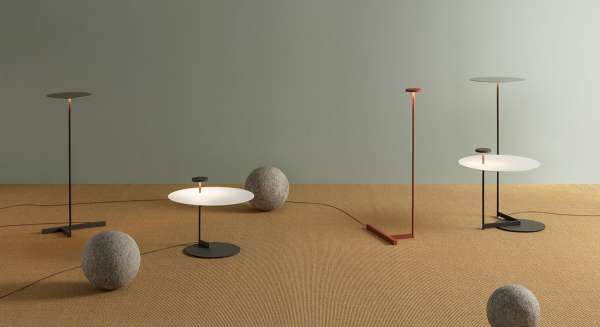 flat, design ichiro iwasaki. I diffusori a disco della collezione costituiscono piani luminosi orizzontali che si integrano con l'architettura circostante
---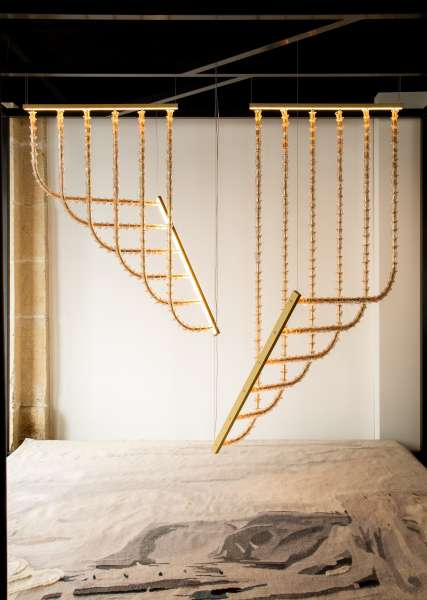 Veronese x Bruno Moinard Editions: A New Chapter in the Story Of the Rezzonico
https://brunomoinardeditions.com/
---
photos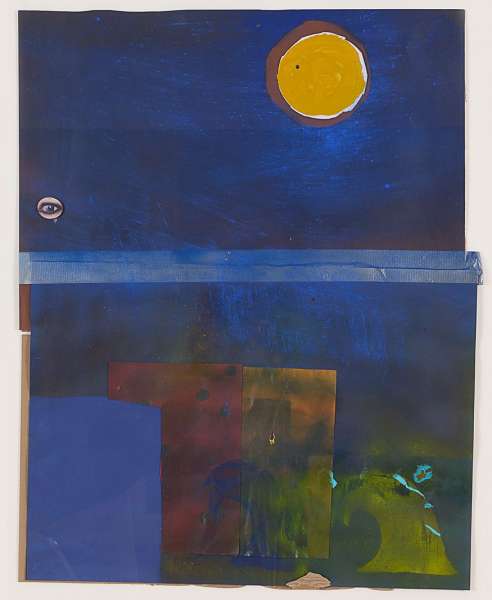 Summer portfolio : Pierre-Yves Rospabe%u0301
https://www.facebook.com/pyrospabe
---
showrooms and shops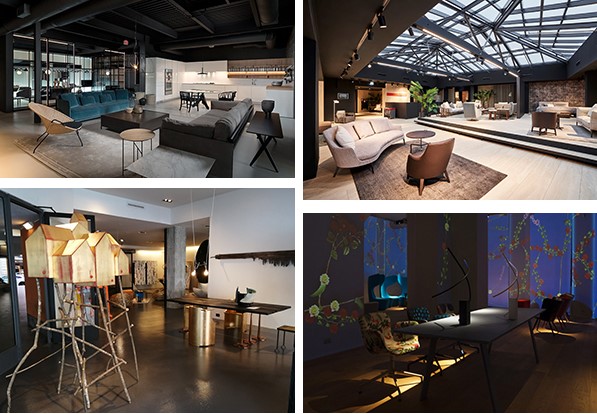 from top left, clockwise
Boffi/DePadova opens its new Flagship Store in Miami
https://www.boffi.com/it-it/stores/a-depadova
With the opening of its Im Tal flagship store in the heart of Munich's city center, Flexform broadens its long-standing partnership with Böhmler
https://www.flexform.it/it#gref
Cappellini Showroom
new dilmos showroom
---
etc.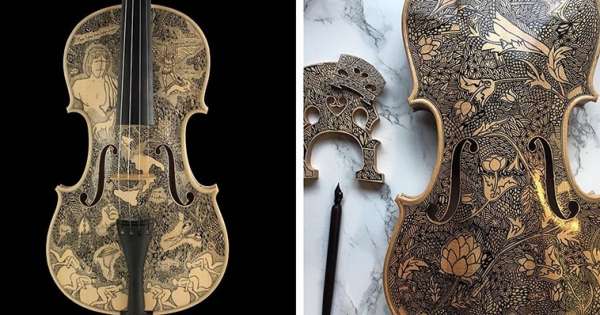 Artist Decorates Violins in Ornate Ink Drawings As Storybooks. Italian artist Leonardo Frigo decorates the surfaces of violins and cellos with intricate ink drawings
---
carnet de notes by paolo rinaldi
online weekly magazine 09/11/2020
(travel, viaggi, architettura, interni, design, hotels, ristoranti, bar, luce, arte, mostre, foto, fashion, installazioni, musei, teatro)
carnet de notes 555 has been sent to/
è stato inviato a 18258 recipients/indirizzi
and posted to social networks:
facebook, twitter, linkedin and viadeo