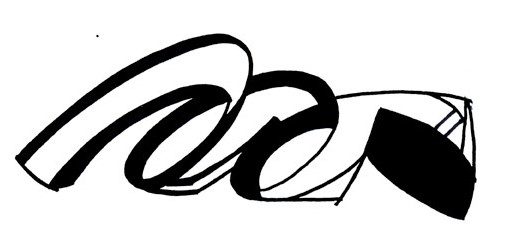 Il Segno del Sagittario, 22 Novembre – 21 Dicembre 2020 by Maria Cristina Vimercati
Il Sagittario è un segno ingenuo, positivo, chiaccherone e avventuroso. Solitamente pronto a muoversi in avanti, con ottimismo e soprattutto nei momenti critici della vita. Ha un unico difetto:la convinzione di essere portatore di "verità assolute". Ha bisogno di ridere, di viaggiare, allora l'amore "tiene", altrimenti predilige l'amicizia. E'il grande esploratore, lo studioso di religioni asiatiche-orientali, del pensiero filosofico, delle lingue straniere. Fondamentali lo sport e l'amore per la bicicletta. La prima decade da mesi gode di forza ed energia fisica, il carburante di questo segno per mantenere alto anche il tono psichico. Dalla metà di Dicembre si apre fulmineamente un ciclo nuovo ed entusiasmante: raziocinio, colpi di fortuna e rigenerazione profonda. La seconda decade avrà "eco" di quanta positività sia in arrivo. Aiuti da parte di una persona importante. Ottima forma fisica e acutezza mentale nell'ascolto. Progetti che partono senza impedimenti e a lungo termine. Per la terza decade vento buono e stabile, soprattutto. La primavera sarà eccellente. Brinderete il 28 di Marzo all'inizio di mesi e mesi, splendidi. Buon'umore e positività. Chi saprà collaborare e condividere avrà grandi chances
http://www.mcristina.com, cri1959@gmail.com
---
carnet de notes 557
carnet de notes by paolo rinaldi, rinaldi.paolo@fastwebnet.it,
0039.3495087344, @paolorinaldi, https://www.facebook.com/paolrin
---
architecture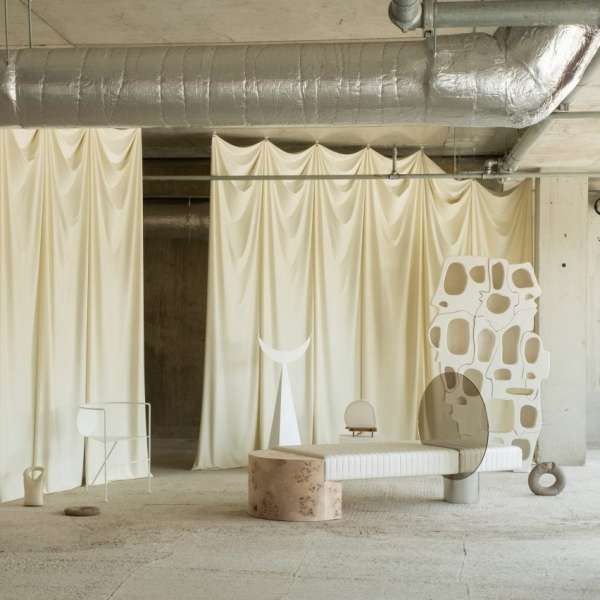 Text description provided by the architects. On the Hauptstrasse in Berlin Scho%u0308neberg GRAFT revitalized the historical post office premises, expanding it with two new buildings and converting the original rooftops for commercial purposes. Thus a 32,000m2 modern ensemble accessible to the public was created comprising offices, restaurants, retail outlets and apartments. ph Bttr GmbH, Trockland Management GmbH
---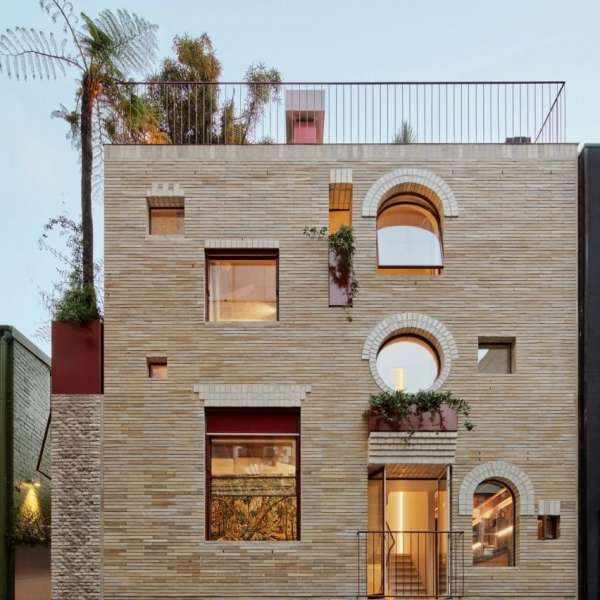 1
Peter Barber Architects' terraced tenement block 95 Peckham Road, which includes affordable housing. A neat illustration of the micro scale can be seen in the new council housing project in Greenwich in south-east London by the British architect. Barber's commitment to the social value of architecture has made him an almost sainted figure among the architectural commentariat
http://www.peterbarberarchitects.com/
---
È stato ultimato il cantiere del progetto "XII Ottobre" a Genova, firmato dallo studio VGA: un intervento di riqualificazione che rinnova un immobile della fine degli anni cinquanta e lo trasforma in contemporanei spazi di lavori.
Come afferma l'architetto Grassi: "Il patrimonio edilizio di nostri centri urbani è costituito da immobili che ci accompagnano da anni e ai quali siamo in un certo qual modo affezionati, nonostante inizino a mostrare i segni dell'età. Talvolta sono come degli amici di lunga data ai quali bisogna semplicemente cucire un nuovo vestito su misura. Immaginare di prendersi cura di questi edifici, rendendoli più confortevoli e sostenibili, è una attività che mi appassiona perché salvaguarda la varietà del nostro patrimonio oltre che la memoria collettiva delle comunità."
http://www.vittoriograssi.it/studio.asp
---
interiors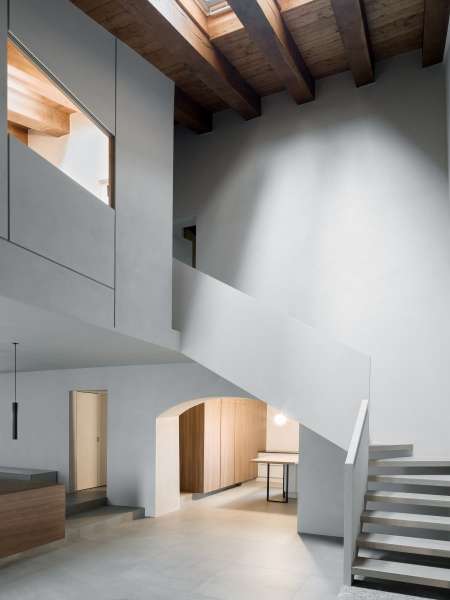 L'abitazione è stata realizzata rinnovando una parte di magazzino e di fienile di un palazzo storico a Montevecchia, in alta Brianza. Il progetto di ristrutturazione di a25 architetti indaga tre spazi contigui e la relazione tra di essi: – la vecchia cantina voltata, un tempo utilizzata per la trasformazione del mosto e la conservazione del vino, oggi destinata a spazio ludico e per eventi con ospiti, il deposito aperto sullo spazio esterno, oggi diventato un porticato in diretta relazione con l'abitazione e infine il magazzino con fienile, unico spazio diviso su due livelli, ora trasformato nello spazio abitato della casa
---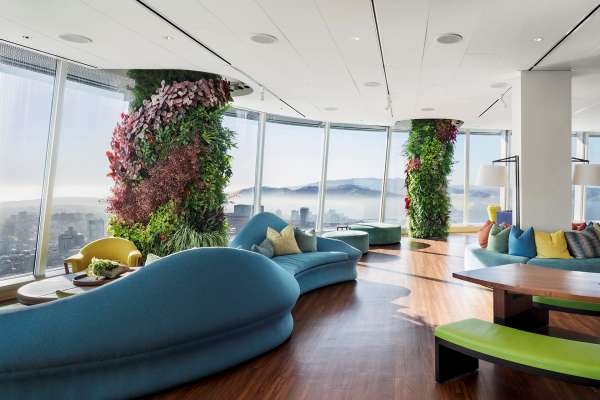 As part of the design of the 'Ohana Floor' at the top of Salesforce Tower in San Francisco, Habitat Horticulture transformed 24 columns that surround the circular floor and created eye-catching vertical gardens. Also included are edible herbs like mint, tarragon, basil, and dill, that are used in the restaurant located within the building. ph Garry Belinsky
https://habitathorticulture.com/
---
hotels, restaurants and bars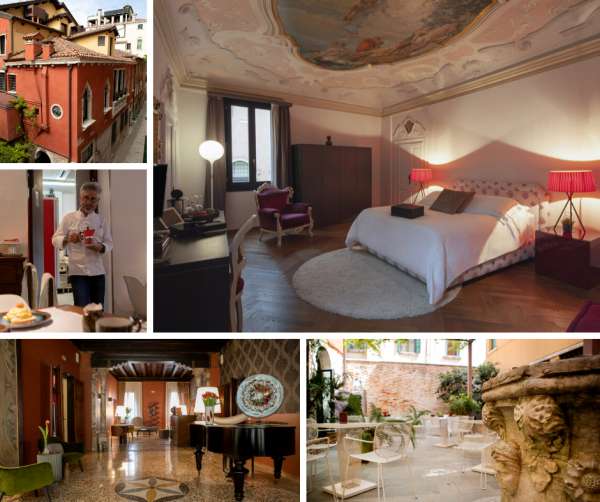 A Venezia, un lussuoso palazzo ottocentesco si trasforma in Corte di Gabriela, un boutique hotel 4 stelle superior che conserva l'anima della casa contemporanea con l'ambizione di offrire l'esperienza dello straordinario
http://www.cortedigabriela.com
---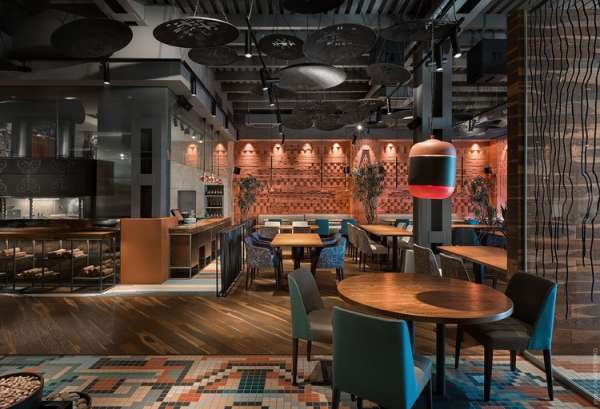 ristorante a kiev, ukraina, architects loft buro, ph andrey avdeenko
---
design
from top left, clockwise
New York design brand TRNK has juxtaposed furniture by seven contemporary design studios with vintage African masks and furniture for its Provenanced exhibition. https://www.trnk-nyc.com/
Italian architect and designer Antonio Citterio has reinterpreted traditional wood and straw seating in his modernist, low-lying lounge chair for furniture brand Flexform. https://www.flexform.it/it#gref
the new Lucio designed by Sebastian Wrong for Establshed and Sons. https://www.establishedandsons.com/
chaise longue by gumfratesi per minotti. https://www.minotti.com/it
chaise longue di metallo su base in pietra
---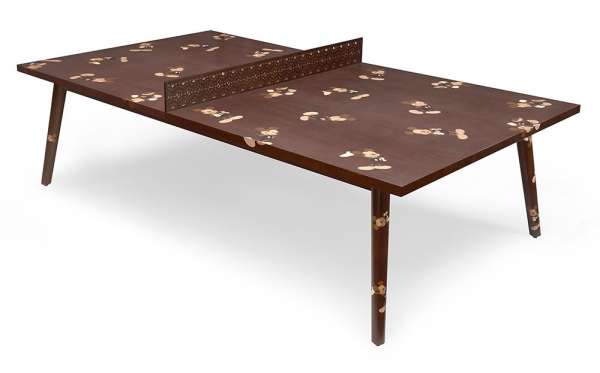 The classic design of Mickey Mouse has gained royalty status in the latest collaboration between Disney and the Campana Brothers. This time, the pop icon takes shape of an exclusive Ping Pong table set
---

Upside down, designer Pascal Smelik. A three-meter-long 'walking' candelabra with its stretched stripes and organic bubbles reminds us of physical processes; like a slow-growing coral reef, solidifying lava or dehydrated mud streams
The candelabra is modeled by hand and placed upside down in an aquarium. This is done using a method by which the designer injects hot wax into cold water. The designer steers the wax in the shape of the candelabra, which leads to a surprising spectacle. The naturally designed details make each object unique. The solidified creation is taken from the water, turned over and scanned three dimensionally, after which it is digitally sculpted to become the desired design
---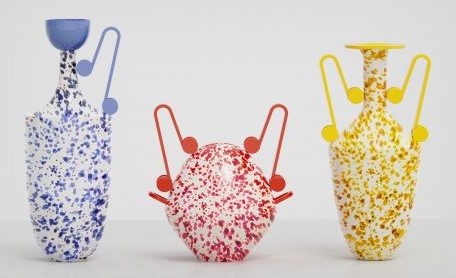 Collezione Segnacoli, Stella Orlandino
Arrivato alla 5° edizione, il Materia Independent Design Festival è la più importante manifestazione del Sud Italia dedicata al design, quest'anno riletta nell'attualità del momento storico che stiamo vivendo. Ospitata per tre giorni a Catanzaro (ma con una forte componente digitale grazie a un programma di live sui canali social) è ideata e organizzata da Officine AD- gli architetti Domenico Garofalo e Giuseppe Anania – sotto la direzione artistica di Antonio Aricò
http://www.cn24tv.it/news/212725/festival-del-design-tra-tradizione-e-innovazione-presentata-la-v-edizione.html
---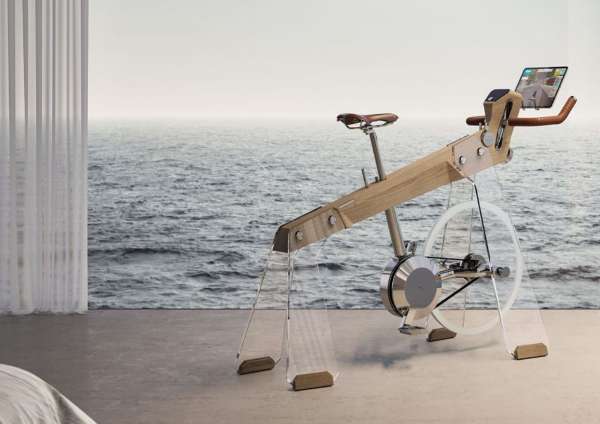 Fuoripista Bike by Elite | Adriano Design
L'innovativa bicicletta per l'home fitness di Elite è il primo prodotto del nuovo brand che racconta un modo inedito di interpretare l'attività sportiva
https://www.elite-it.com/it/prodotti/fuoripista
---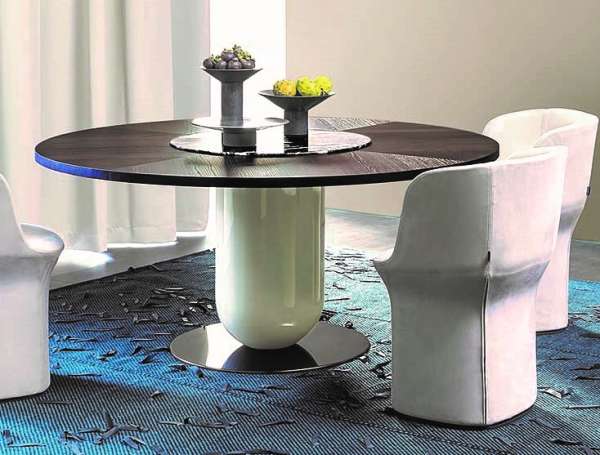 Ettore ed Ettorino. Una famiglia di tavoli dal carattere deciso, firmata da Calvi Brambilla per Pianca
---

chair by sawaya e moroni
---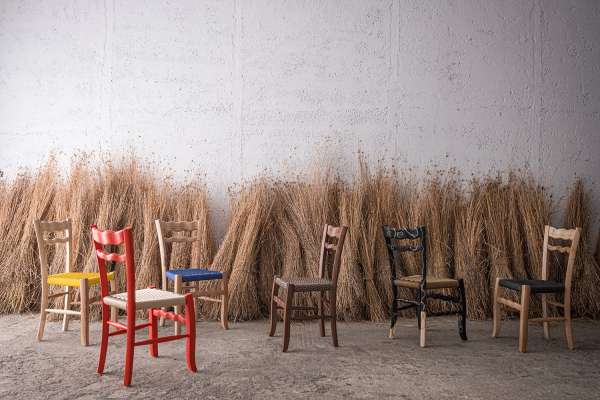 L'archetipo vernacolare della sedia di campagna è stato ridisegnato da Aricò e realizzato da Myop un'azienda familiare siciliana conosciuta per il suo approccio eclettico all'artigianato e al design
https://www.antonioarico.com/, https://www.myop.me/
---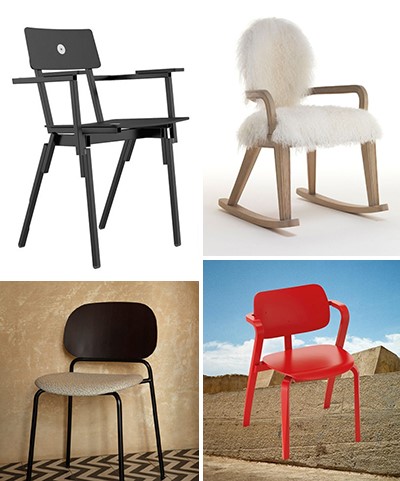 from top left, clockwise
Piet Hein Eek for Lensvelt. https://www.lensvelt.nl/
Boffi. La sedia Monarch di Archer Humphryes Architects rinnova la classica sedia a dondolo con base in legno e rivestimento di schienale e seduta in morbido pelo di agnello del Tibet. https://www.boffi.com/it-it/
The Aslak Chair, which after a short hiatus now has returned to the Artek collection, is a result of the quest for materials and forms of the Finnish designer Ilmari Tapiovaara. artek.fi, https://www.finnishdesignshop.it/Ilmari_Tapiovaara-d-85.html
The Upon chair, created by Belgian designer Sylvain Willenz for Zilio A&C, features a curved plywood backrest that appears to rest atop its tubular metal frame without screws or supports. http://www.zilioaldo.it/it/collezione/sylvain-willenz
---
mostre/exhibitions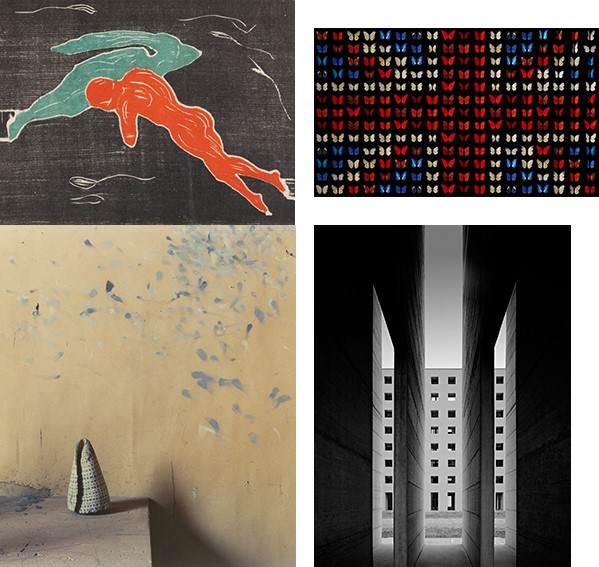 from top left, clockwise
animal crossing, museo nazionale di oslo. https://www.visitoslo.com/
World Stage Landscape UK Flag by Dominic. Usnow.halcyongallery.com
Antonia Jannone Disegni di Architettura presenta una mostra di disegni di Aldo Rossi e fotografie di alcune sue architetture realizzate da Santi Caleca, nel 1989, per il numero 3 di Terrazzo, la rivista di arte, design e architettura fondata da Ettore Sottsass e Barbara Radice. http://www.antoniajannone.it
Luigi Ghirri – Giorgio Morandi – Koenraad Dedobbeleer https://www.mai36.com/index.php
---
musei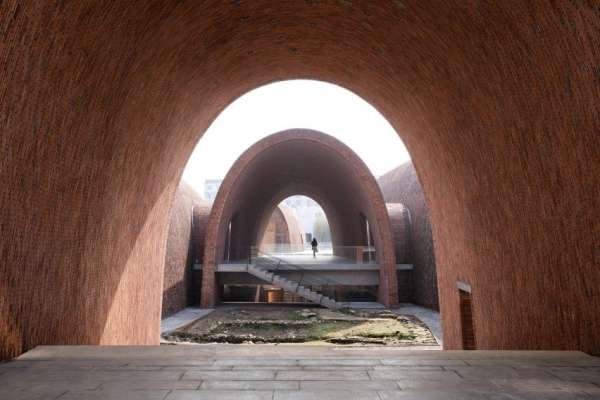 Studio Zhu-Pei housed galleries within vaulted red-brick structures to create the Jingdezhen Imperial Kiln Museum in Jiangxi province, China. Located in the city of Jingdezhen, the museum's sweeping structures each have a unique size, curvature and length, designed by Studio Zhu-Pei to recall the forms of traditional brick kilns
http://www.studiopeizhu.com/show/?id=437&page=1&siteid=2
---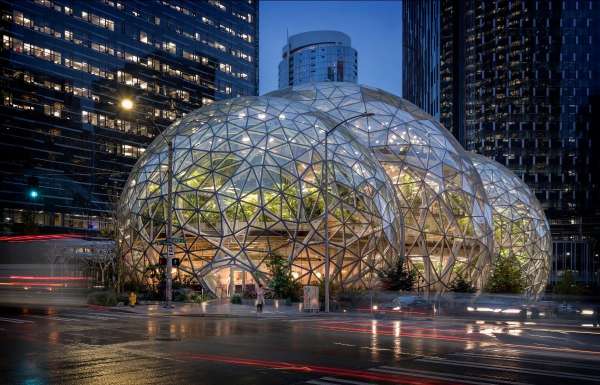 A white-concrete gallery that slots into the ruins of a brick house is among the three exhibition spaces that make up the Zhang Yan Cultural Museum in China. The museum was designed by Shenzhen Horizontal Design to help revive the village of Zhang Yan in Shanghai's suburbs and demonstrate how old, rural architecture in China can be reused
https://www.cnhorizontal.com/en/about
---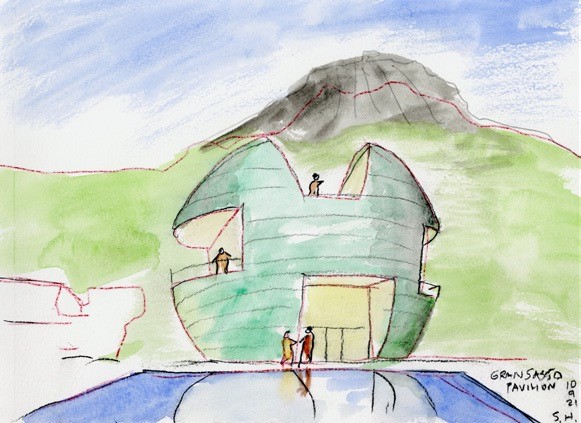 Nancy and Rich Kinder Museum / Steven Holl Architects. Houston. Text description provided by the architects. Designed to display the Museum's collections of modern and contemporary art, the three-story, 237,213-square-foot Nancy and Rich Kinder Building, designed by Steven Holl Architects, houses 102,366 square feet of exhibition space on its two upper floors, its entry-level and two underground pedestrian tunnels
---
lumières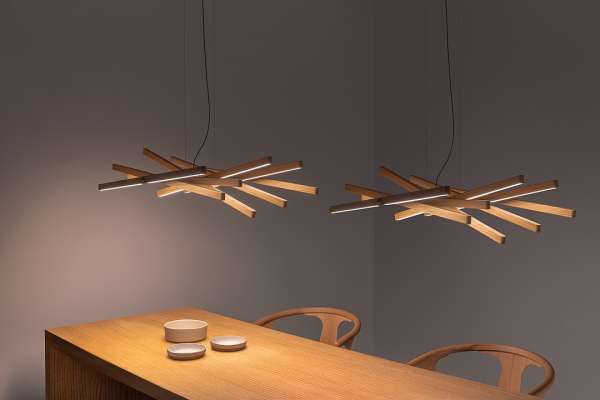 wall lamp by vibia
---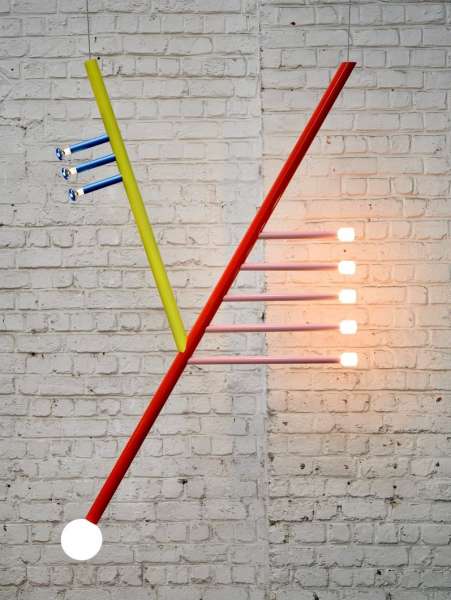 Y is the newest light object by koen van guijze. after a career of more than 25 years in the lighting business as a lighting architect, koen van guijze decided to create his own lighting designs. this resulted in a brutalist yet contemporary collection of basics for walls, ceilings and floor lamps
---
light by artemide
https://www.artemide.com/it/home
---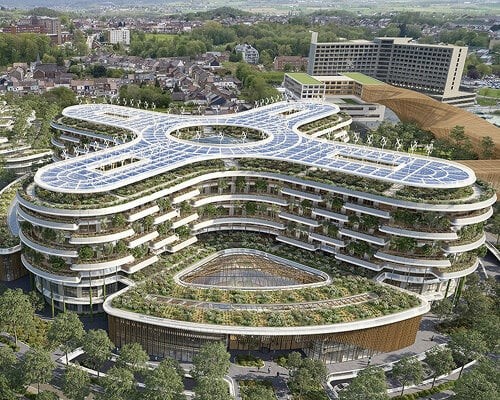 table lamp oblique by Vincent Van Duysen per Flos Architectural
---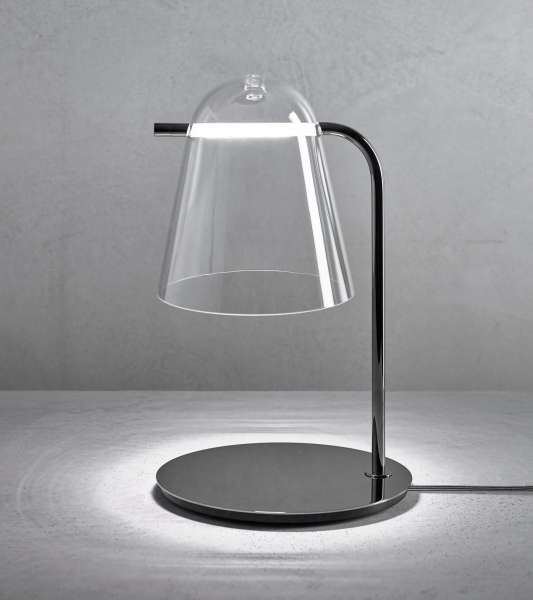 table lamp sina by filippo mambretti for prandina
https://www.filippomambretti.com/, https://www.prandina.it/
---
books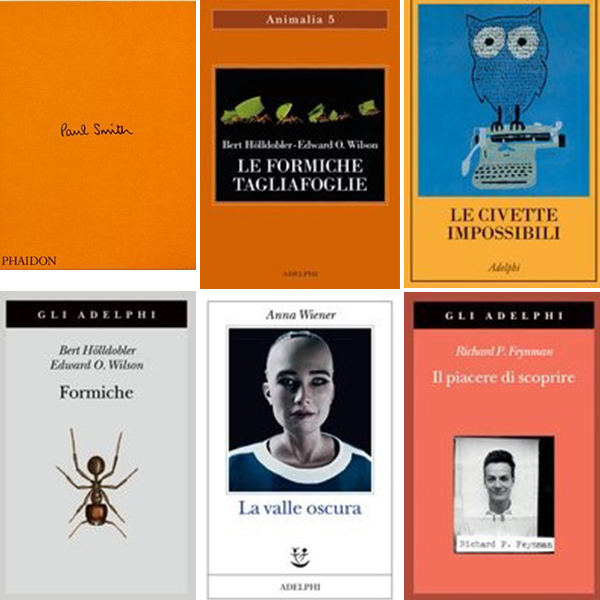 in alto, a sinistra: paul smith, https://www.phaidon.com/
tutti gli altri sono libri adelphi, https://www.adelphi.it/
---
photos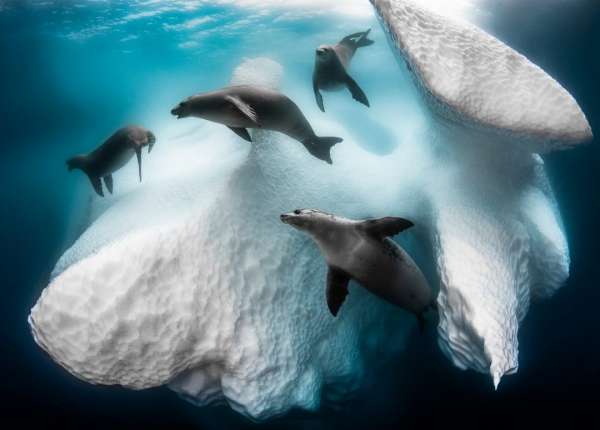 Un iceberg gigante circondato da quattro foche: si chiama "Frozen Mobile Home" la foto vincitrice assoluta del Siena International Photo Awards 2020 (Sipa). L'ha scattata Greg Lecoeur, che ha vinto importanti premi in passato
---
wallpapers and rugs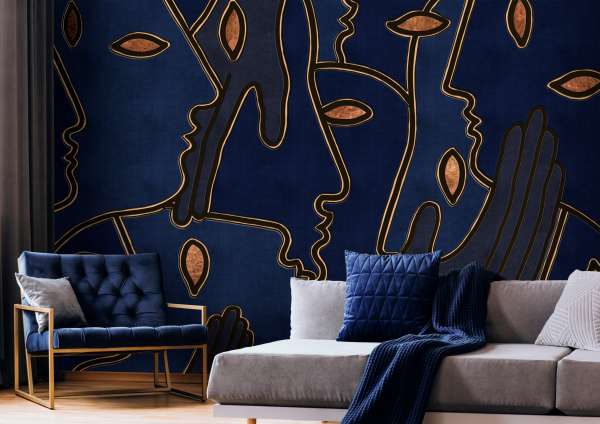 from top left, clockwise
il nuovo tappeto Tsukuroi di Illulian firmato da Setsu & Shinobu ITO, che esplora l'armonioso connubio tra natura e architettura
Or.nami svela Graphic Manifesto, la nuova collezione di wallpaper ideata per il brand da Terzo Piano: una linea inedita dalla forte impronta grafica e cromatica, suggestivo omaggio agli scenari metropolitani e alle visioni d'architettura contemporanea
ornami.it, terzo-piano.com
Botanical is back in a big way, thanks to Mineheart's new wallpaper collection based on the paintings of Carolyn Jenkins
http:/www.mineheart.com
parati artigianali materici Season 1, disegnati da Vincenzo D'Alba per Affreschi & Affreschi
infoaffreschi.com
---
etc.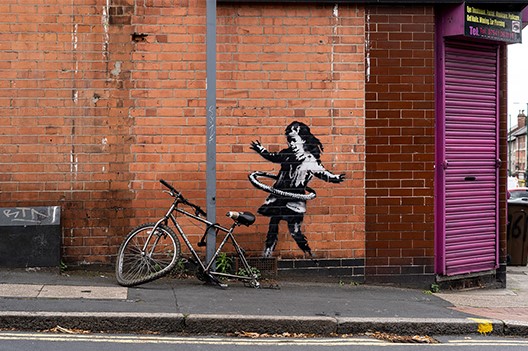 Banksy ha rivendicato un murale apparso a Nottingham che raffigura una bambina che gioca a fare l'hula hoop con la ruota mancante di una bicicletta, abbandonata proprio davanti all'opera
---
carnet de notes by paolo rinaldi
online weekly magazine 23/11/2020
(travel, viaggi, architettura, interni, design, hotels, ristoranti, bar, luce, arte, mostre, foto, fashion, installazioni, musei, teatro)
carnet de notes 557 has been sent to/
è stato inviato a 18296 recipients/indirizzi
and posted to social networks:
facebook, twitter, linkedin and viadeo