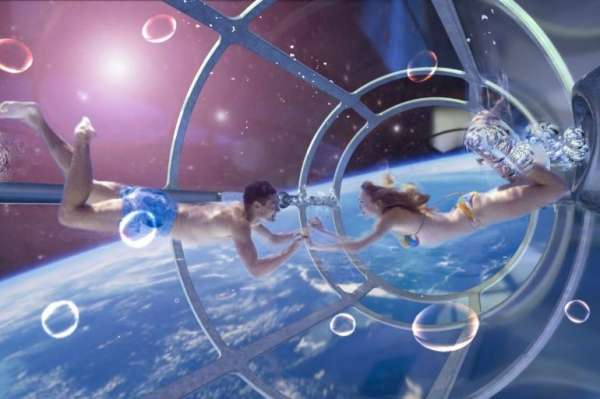 Immaginare un wellness space hotel di lusso che possa offrire esperienze uniche in assenza di gravità, unendo comfort e bellezza: ecco l'obiettivo del progetto. Space4InspirAction è il primo e unico corso di Space Design al mondo riconosciuto e supportato dall'Agenzia Spaziale Europea (Esa), ideato e diretto dai professori Annalisa Dominoni e Benedetto Quaquaro nel 2017 al Politecnico di Milano all'interno della Laurea Magistrale in Integrated Product Design della Scuola di Design dello stesso Polimi. Quest'anno il corso si è concentrato sulla progettazione di nuove esperienze eccezionali di accoglienza e benessere per un hotel spaziale orbitante intorno alla Terra in ambiente confinato e privo di gravità
---
carnet de notes 606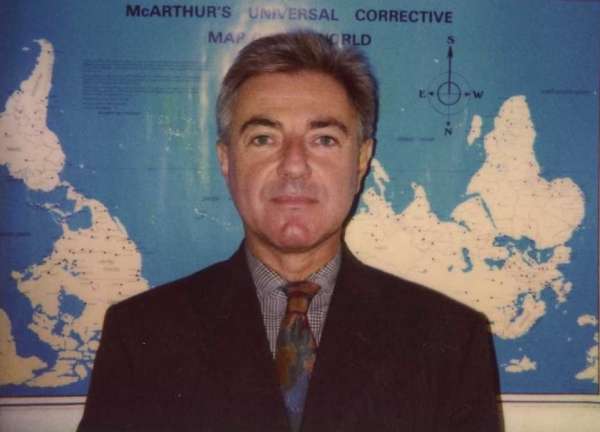 carnet de notes by paolo rinaldi, rinaldi.paolo@fastwebnet.it,
0039.3495087344, @paolorinaldi, https://www.facebook.com/paolrin
https://www.facebook.com/home.php
---
voyages

polinesia
---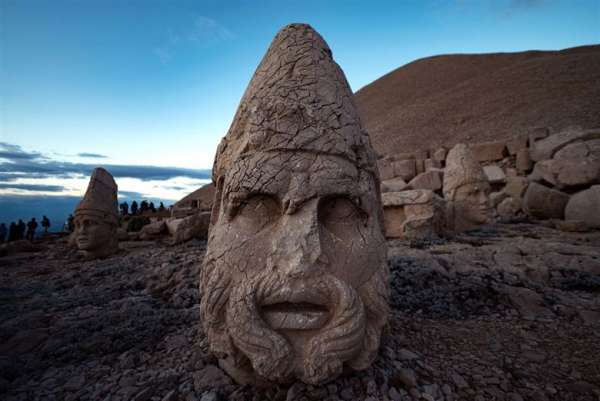 the massive stone head statues at the archaeological site of Mount Nemrut in Adiyaman, southeastern Turkey, on a 2,134-metre-high mountain including giant 10-meter high, seated statues of King Antiochus I himself surrounded by ancient Gods, including Zeus and Apollo
---
tibet
https://www.viaggio-in-cina.it/tibet/
---
architecture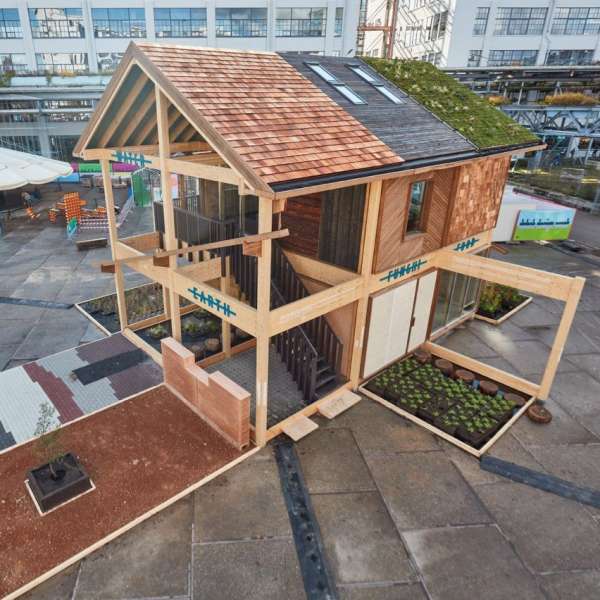 House built from 100 different plant-based materials unveiled at Dutch Design Week. Eco-design studio Biobased Creations has built a showhome almost entirely from biomaterials including wood, mycelium, seaweed, straw and vegetable fibres as well as earth and sewage
https://biobasedcreations.com/
---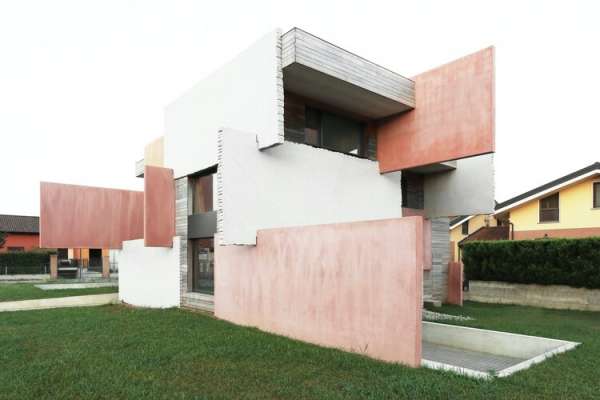 house of cards by elasticofarm, terrazza piemonte, italy, ph atelier xyz
---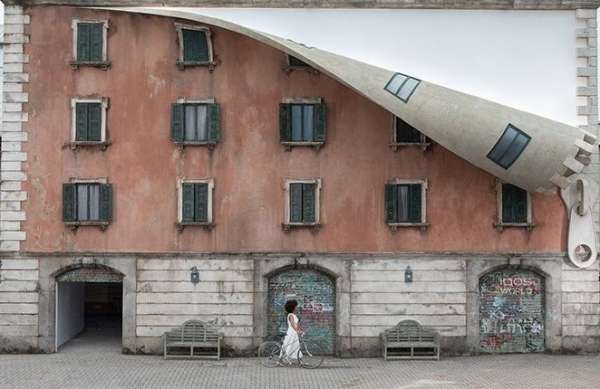 unzipping the ordinary: alex chinneck on bending reality through art, awe, and accessible experiences
design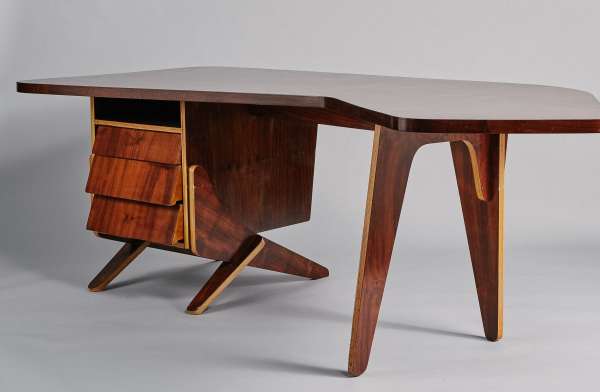 josè zanine caldas, Desk, Prod. Moveis Artisticos Z, Brazil, 1950's, galleria rossella colombari, milano
https://www.galleriarossellacolombari.com/
---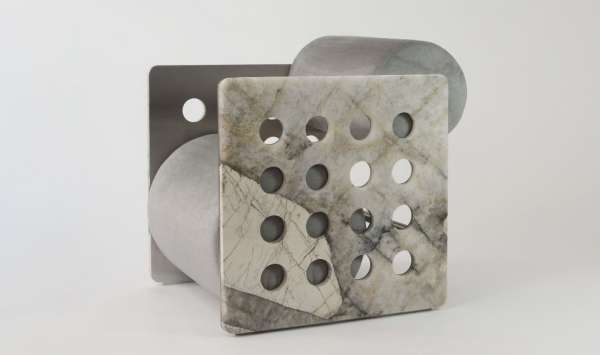 reef è una console in legno massello carbonizzato secondo la tecnica giapponese del Shou Sugi Ban, nata per proteggere il legno, rendere le superfici tridimensionali e leggermente irregolari. La console è formata da tre grandi pale in legno che si sorreggono a formare una struttura asimmetrica che gioca tra pieni e vuoti in un eterno gioco di equilibri. edizione limitata
http://www.edizionelimitatafactory.com
---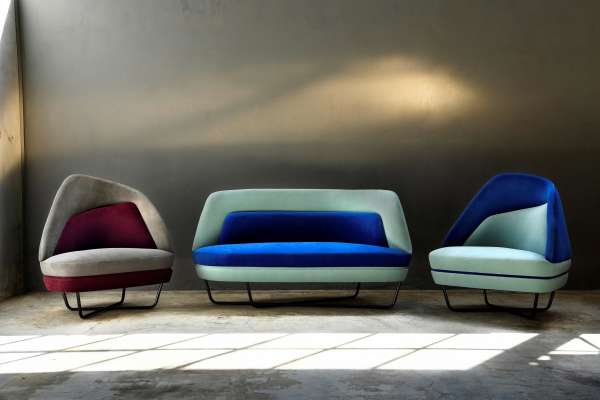 poltrone e divano di luca alessandrini per adrenalina
---
sgabelli e sedia zanzibar
---
visionnaire, lego table
https://www.visionnaire-home.com/it
---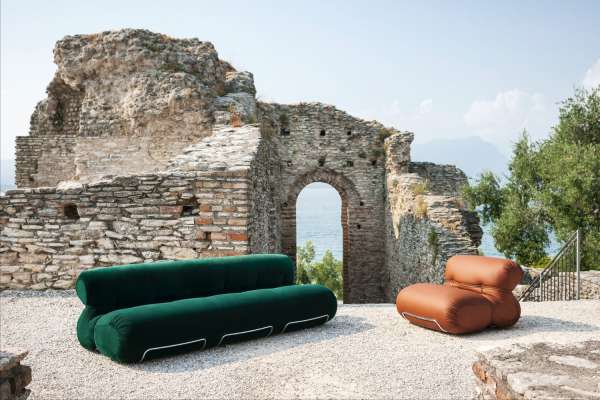 divani tacchini
https://www.tacchini.it/it/category/divani/
---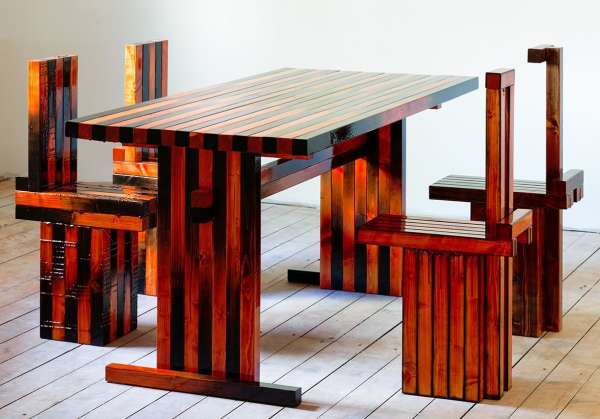 Axel Landström and Victor Isaksson Pirtti founded their design practice Lab La Bla in 2018 but their connection sparked way before that. The pair first met, hilariously, as toddlers in their native town of Luleå on Sweden's Lapland coast, a remote region known for its subarctic climate, dense spruce forests, and history of iron mining — all topics Landström and Isaksson Pirtti continue to draw on in their practice
https://adorno.design/members/lab-la-bla-com/profile/
---
théatres
Gaber/Luporini, far finta di essere sani, teatro menotti, milano dal 14 al 31 dicembre
---
exhibitions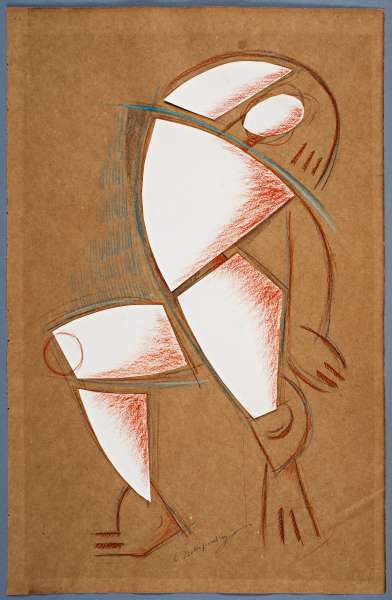 matteo lampertico presenta archipenko in italia
---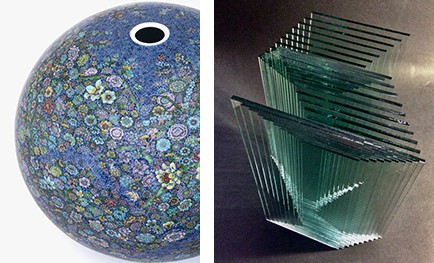 left, yuki hayama, http://www.pierremariegiraud.com
right, oki izumi http://www.okiizumi.com
---

left, bernhard buhmann, carbon 12 dubai
right, Annie Morris @ Timothy Taylor
https://www.timothytaylor.com/artists/annie-morris/
---
museums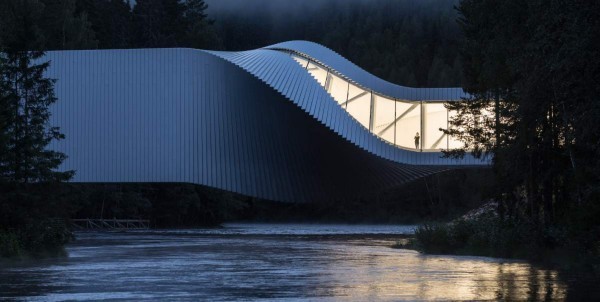 Kistefos museum lies in beautiful surroundings at Randselva river in the Jevnaker municipality, a one-hour drive from Oslo. The Twist is a gallery, a bridge and a sculpture at the same time
https://www.kistefosmuseum.com/
---
negozi e showrooms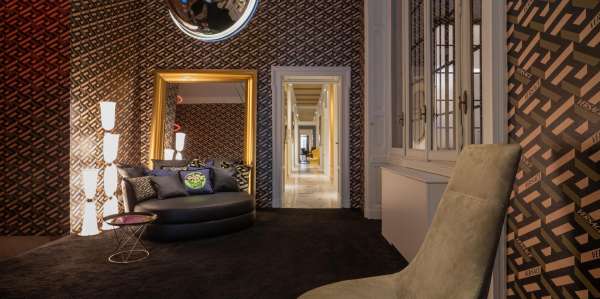 Vudafieri-Saverino Partners firma il concept del flagship store versace home a milano
https://www.vudafierisaverino.it/
---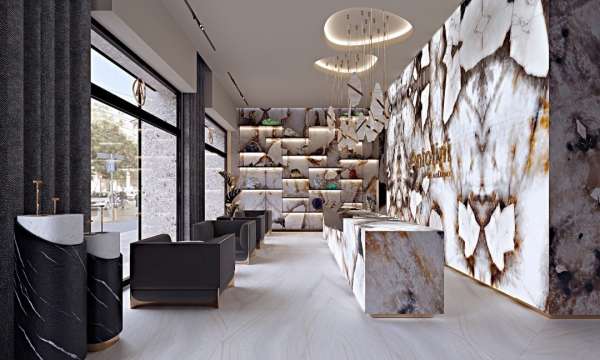 Antolini inaugura il suo primo Antolini MilanoDuomo Stoneroom con otto vetrine incastonate tra Piazza Fontana e Via San Clemente, nel cuore di Milano
https://www.antolini.com/it/milanoduomo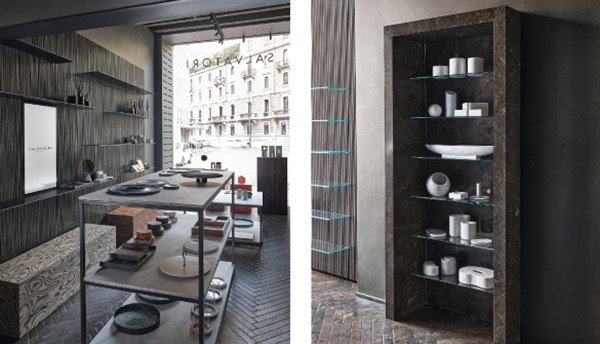 Salvatori's new sales outlet designed by Lissoni Associati and dedicated exclusively to the Home Collection of the Tuscan company
https://www.salvatoriofficial.com/it/visita/showroom/salvatori-boutique-milano/
---
tappeti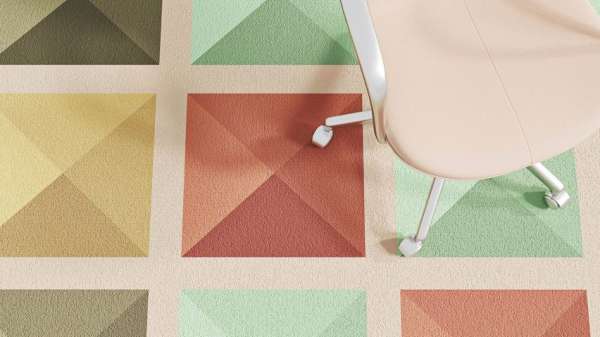 Talk Carpet has unveiled its latest travel-inspired design, the Loggia Multi-Colored flooring, which takes its pattern from a 15th-century Italian mural.
---
lumières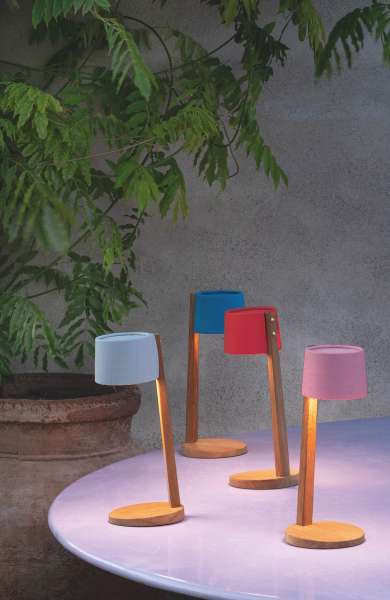 gaia lamp by ethimo design marc sadler
---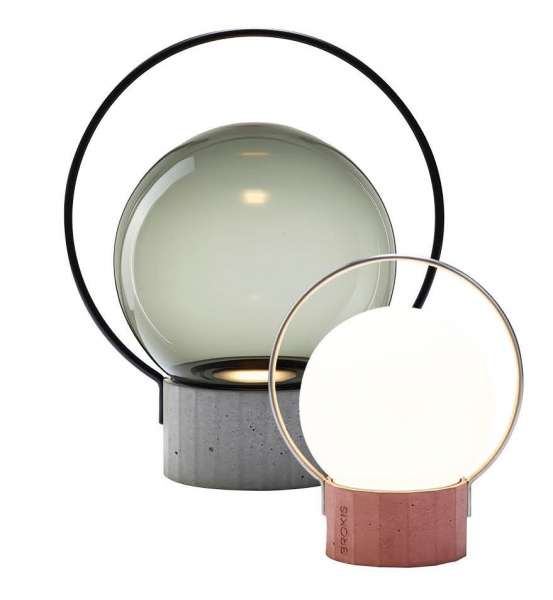 sfera portable by brokis
---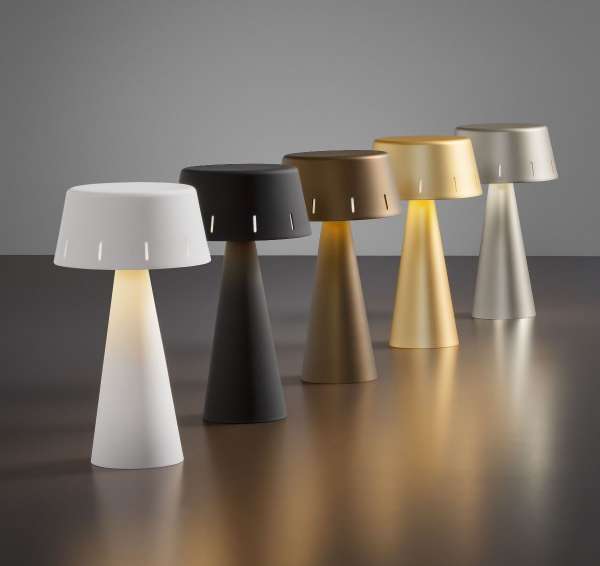 OLEV: le nuove cromie di Makà https://www.olevlight.com/#gref
---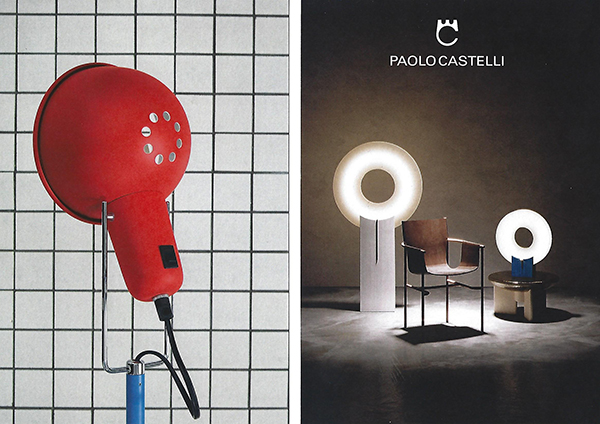 left, 265 chromatica di paolo rizzatto per flos https://www.flos.com/it/
right, paolo castelli http://www.paolocastelli.com
---
photos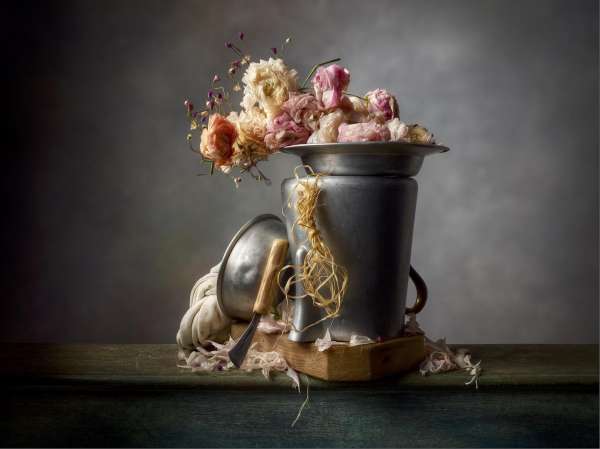 ranunculus by christopher broadbent
https://www.smithfund.org/howard-chapnick-grant
---
etcaetera
sabbia al microscopio
carnet de notes by paolo rinaldi
online weekly magazine 22/11/2021
(travel, viaggi, architettura, interni, design, hotels, ristoranti, bar, luce, arte, mostre, foto, fashion, installazioni, musei, teatro)
carnet de notes 606 has been sent to/
è stato inviato a 7385 recipients/indirizzi
and posted to social networks:
facebook, twitter, linkedin and viadeo