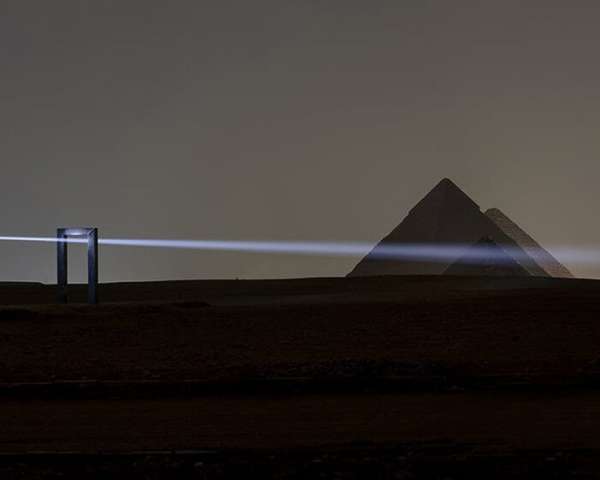 transcendent installation 'portal of light' illuminates ancient pyramids of giza
---
carnet de notes 657
carnet de notes by paolo rinaldi, rinaldi.paolo@fastwebnet.it,
cell. 0039.3495087344,
@paolorinaldi, https://www.facebook.com/paolo.rinaldi.9849
---
voyages

i ponti di praga
---
architecture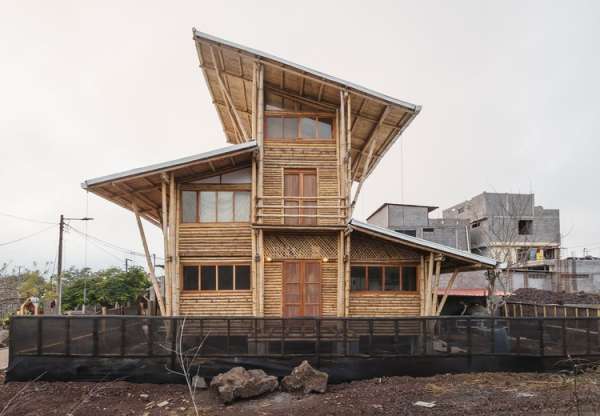 ?
---
pergola bioclimatica kedry skylife di ke store ute design as
http://www.keoutdoordesign.com
---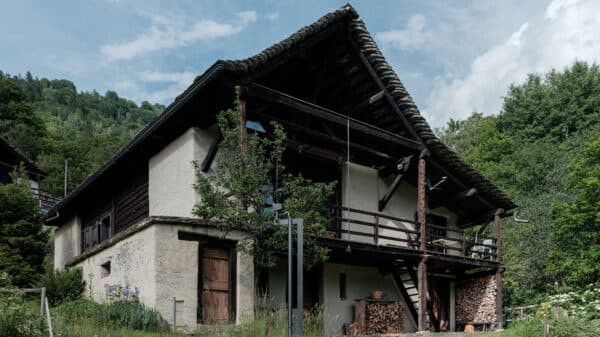 Design history in Ticino: in 1976, Otto e Associati, the architect collective Otto in Lugano transformed the 130-year-old stable into a simple residential house that still stands out today
https://www.ottoassociati.com/
---
interiors
la stanza verde delle aniche terme di bad kissingen in baviera, germania
https://labavierapertutti.it/la-citta-di-bad-kissingen/
---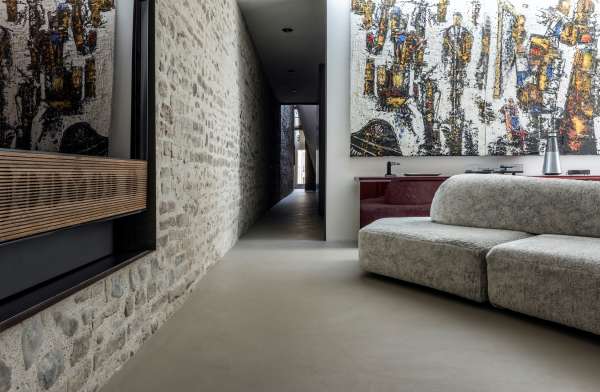 L'abitazione progettata dall'architetto Michele Morelli si distingue per la coesistenza di materiali diversi, dalla pietra al legno, dal vetro al metallo in un dialogo coerente che da vita a uno spazio moderno. Rivestimenti di HDsurface
https://www.linkedin.com/in/michele-morelli-6910b880/?originalSubdomain=it
---
hotels, restaurants and bars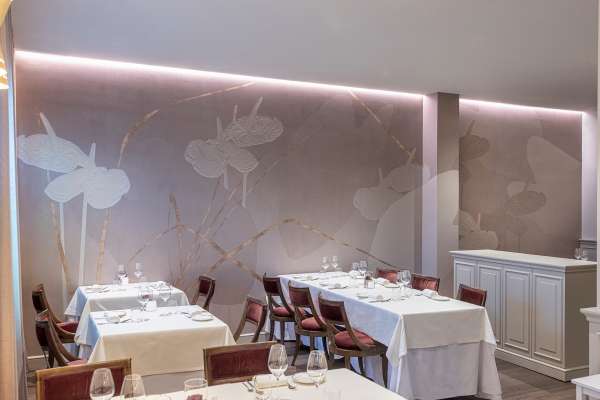 Sottili segni d'oro, abbinati a diverse sfumature del bianco, definiscono il nuovo volto del ristorante stellato Ma.ri.na., a pochi chilometri da Milano. Carte Glamora
---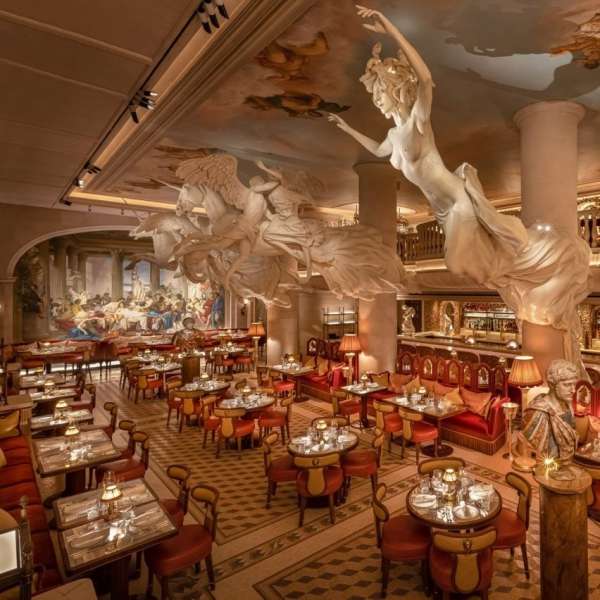 Interior architect Martin Brudnizki Design Studio has created a classical Greek and Roman mythology-informed restaurant Bacchanalia, complete with sculptures by British artist Damien Hirst, in Mayfair, London
---
design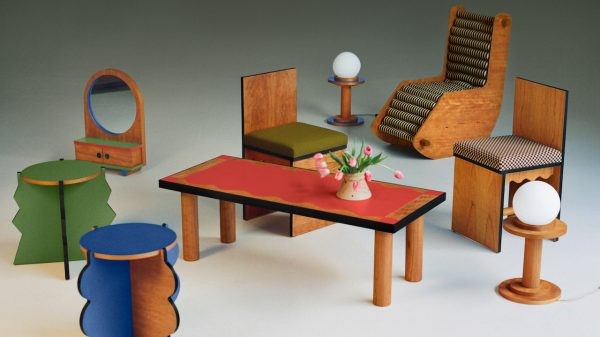 Inspired by a kaleidoscope of her favorite influences, Adi Goodrich's new Sing-Thing furniture line kicks off with "The Frunchroom" collection
---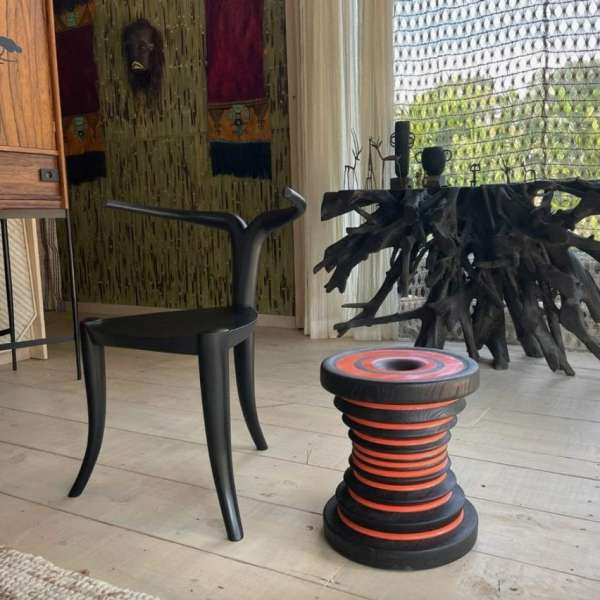 Ethiopian-American designer Jomo Tariku has five afrofuturist chairs in the latest Black Panther film. Here he explains the thinking behind each piece
Jomo Tariku
---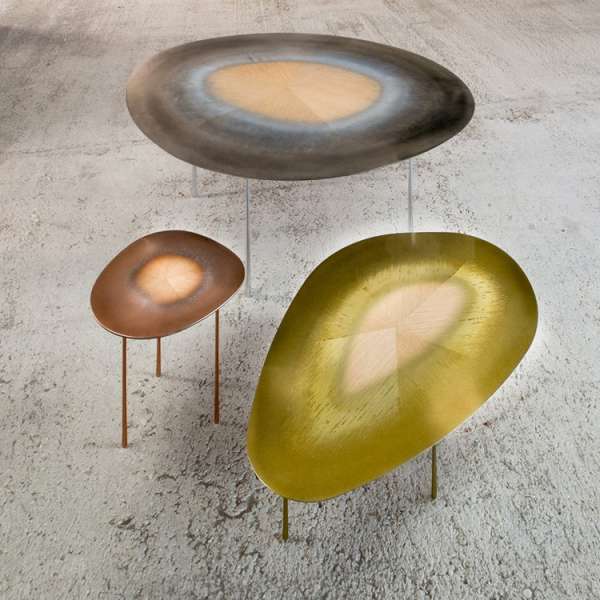 Designed by Uufie, the echo table pushes the material limits of metal and wood to imagine an intangible reality. for matter of stuff editions
http://www.uufie.com/, http://www.matterofstuff.com
---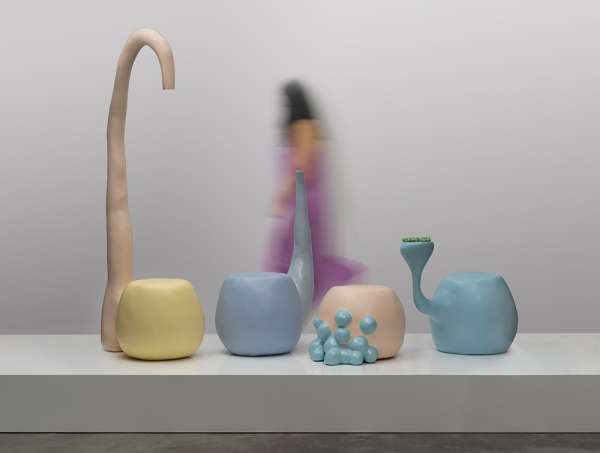 vases by tamara barrage. Tamara's interest in materiality takes the form of multiple explorations into shapes that become materials or materials that turn into shapes. Tamara Barrage collaborates with House of Today
https://tamarabarrage.com/about, https://houseoftoday.com/en/designers
---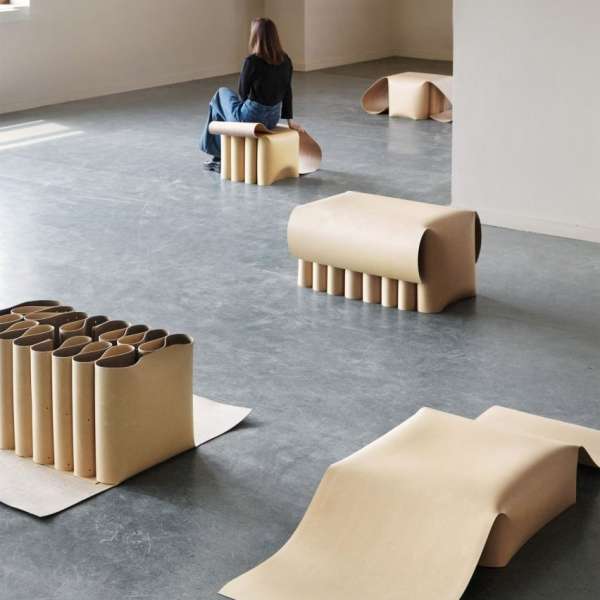 Design Academy Eindhoven graduate Lina Chi has created a collection of curvaceous furniture pieces made from single sheets of linoleum to help reinvent the material
https://www.instagram.com/lina.chi.564/
---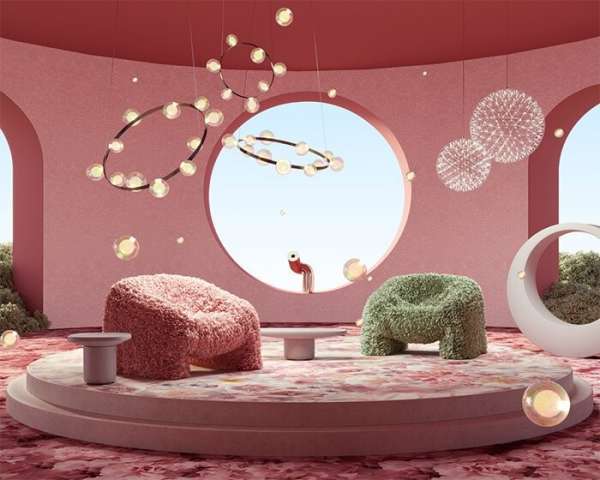 moooi, LG OLED and IDEO opens extraordinary world of design and technology
https://www.fuorisalone.it/en/2022/events/2291/MOOOI-A-Life-Extraordinary-Envisioned-by-LG-OLED
---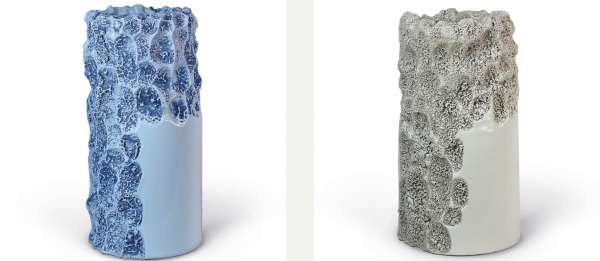 oxymoron is a collection of vases handcrafted in italy in ceramic. half glazed, half featuring gently carved cavities by patricia urquiola for editions milano
---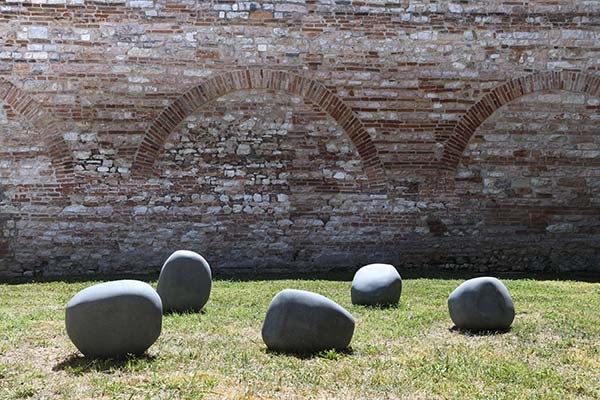 As part of SCP's 2022 Collection, Ilse Crawford and Oscar Peña refined the Bruno armchair
---
books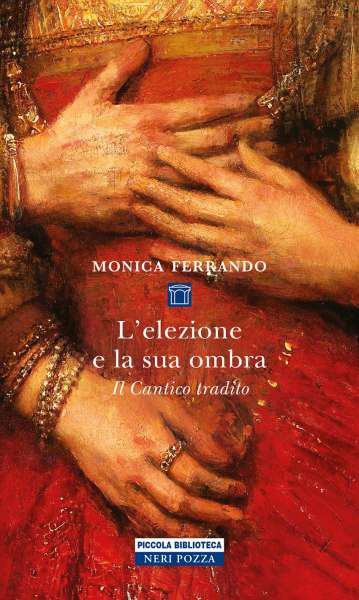 ---
exhibitions
Olafur Eliasson, Esperimenti di luce per la mostra Orizzonti tremanti al Castello di Rivoli Museo d'Arte Contemporanea
https://www.castellodirivoli.org/
---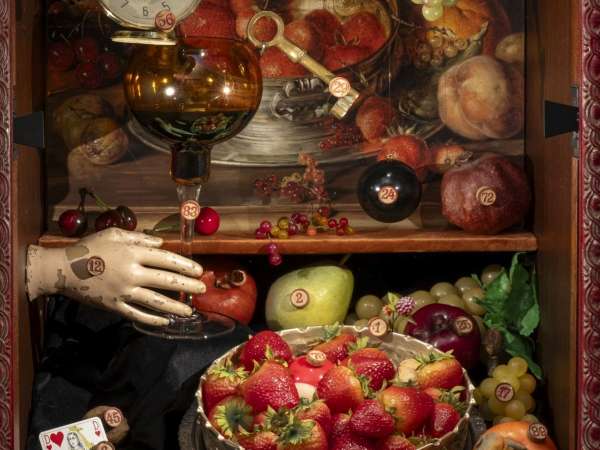 The pain of others. How does one convey suffering that is unimaginable to those who have not experienced it themselves? We will soon be presenting a new exhibition project called The Pain of Others, which aims to reflect on the ability of art to tell the story of war, but above all on our (in)ability to relate through art to the horrors of war and the pain of the people it has affected
---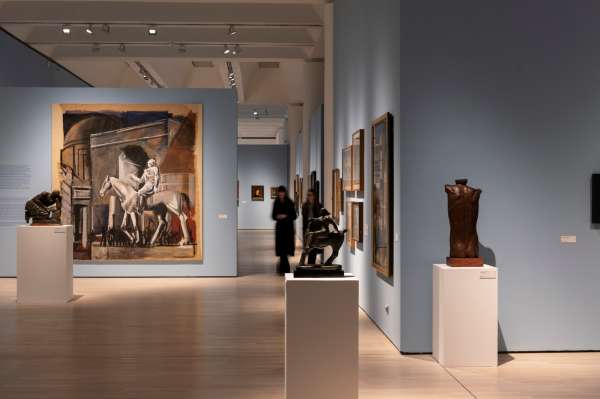 Giotto e il Novecento. 200 opere di cui una cinquantina provenienti dal patrimonio museale segnano l'eredità di Giotto nell'arte degli artisti moderni e contemporanei. Da Carlo Carrà a James Turrell, passando per Sironi, Martini, Fontana, Matisse, Klein, Rothko. Museo di arte moderna e contemporanea di Trento e Rovereto
---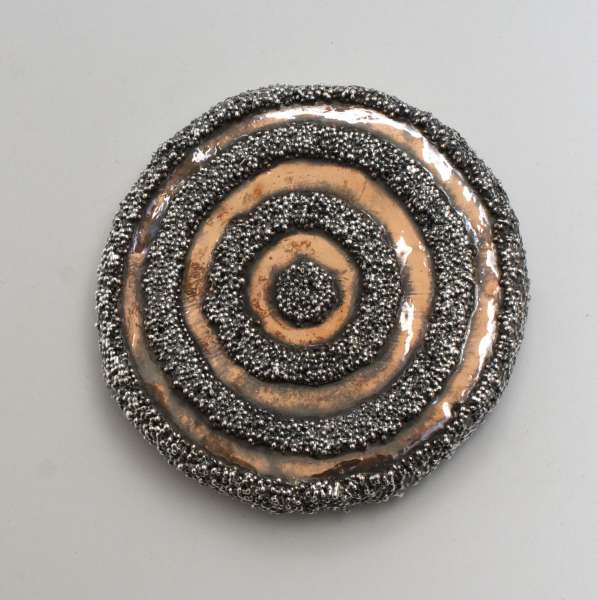 Giorgio Vigna, pianeti, Galerie Naïla de Monbrison
http://naila-de-monbrison.com/galerie/
---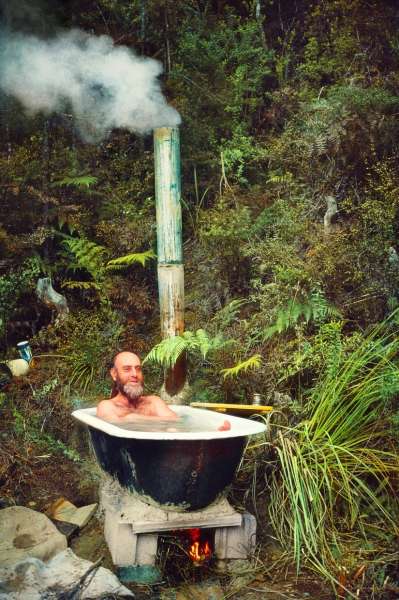 Gerd Ludwig – "Hundertwasser in seinem Friedensreich", 1978
Wir laden Sie herzlich zu unserer aktuellen Ausstellung ,,Selected Works – Gerd Ludwig'' ein! Vor Ort können Sie einen Einblick in seine vier ausgewählten Werkgruppen erhalten, der Galerie STP
---
photos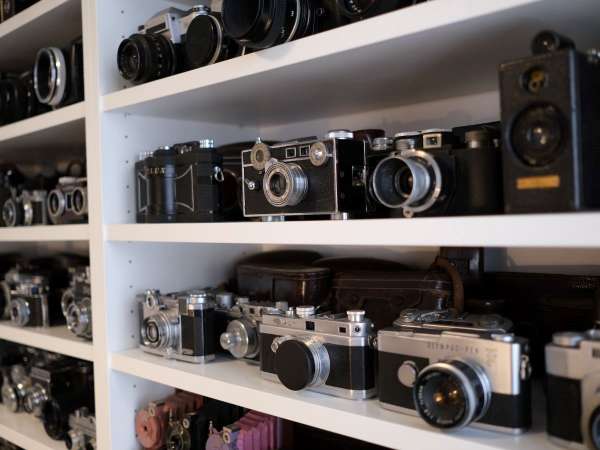 Having inherited an impressive collection of nearly 2,000 cameras, Federico B. launched the 99 Cameras Club: a project to share and promote this unique collection
---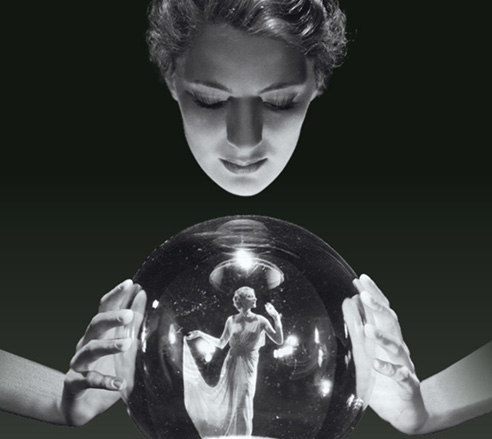 Lee Miller Man Ray. Fashion, love, war, fino al 10 aprile 2023
Palazzo Franchetti, Venezia
https://www.palazzofranchetti.it/
---
fashion
tessuti wild tapestry by nuala goodman. Nuala Goodman is known for the 'Wild Tapestries' that she makes from pre-loved, colourful fabrics. In creating these wall tapestries, Goodman returns to her roots as a painter, this time replacing painting with textile
---
lumières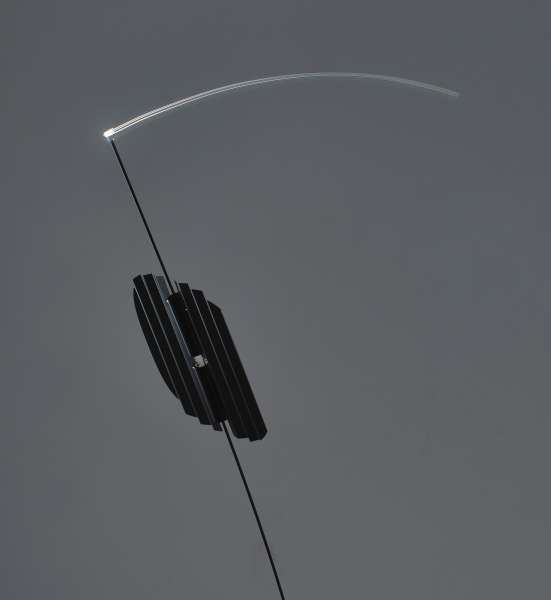 ?
---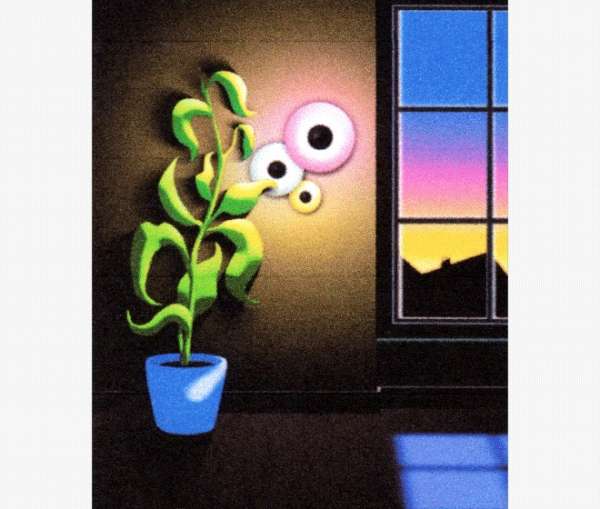 A mixture between plants and a perfect sunset is the environment that Rosa Sawyers created to portray the Ginger lamp with a homely feeling; Rosa is an animator living in Brighton who has an organic style, exploring nature and peaceful scenes
---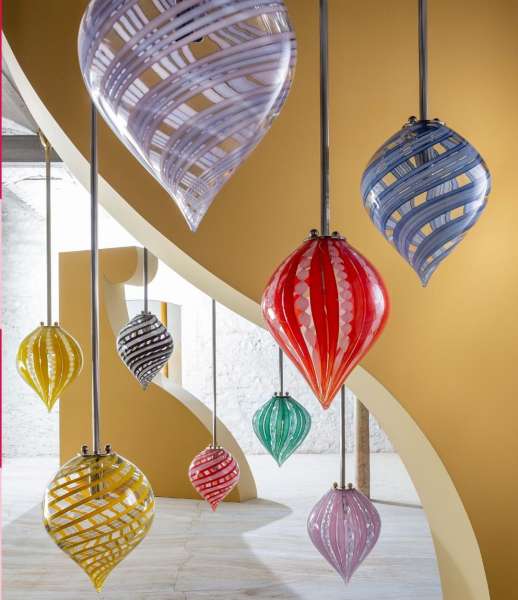 pendant magic circus by marie-lise fery
---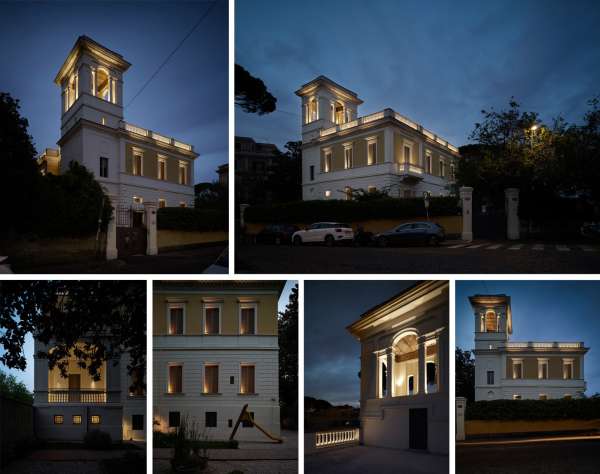 The Cavalsassi Villa is home to the Cavalsassi Foundation, for which Lighting Designer Marco Ferrelli designed the new façade relying on Quick Lighting's skills and aesthetic and functional customization
https://www.fondazionecavalsassi.it/
https://www.instagram.com/mf.lightingworkshop/
---
carte da parati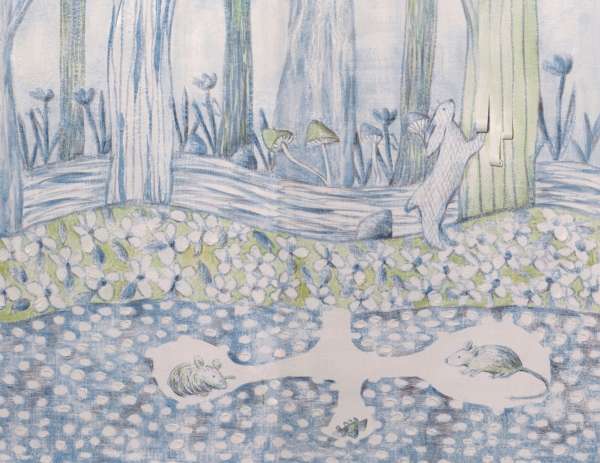 La carta da parati Skov realizzata da Fabscarte, atelier e laboratorio milanese di eccellenza per la creazione di carte da parati realizzate interamente a mano e opere di design, in collaborazione con la illustratrice e designer danese Maria Walter Nielsen e%u0300 la rappresentazione di un bosco. Skov in Iingua danese significa bosco
fabscarte.it
---
showrooms and shops
showroom sawaya e moroni, milano
---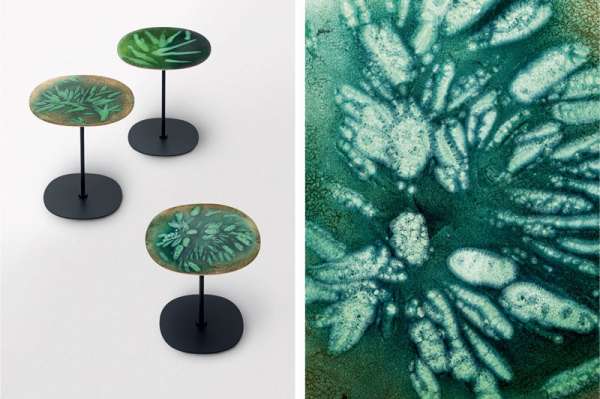 il flagship store Paola Lenti Miami
---
theatre
marco bonadei, nel guscio di ian macewan, regia di cristina crippa. protagonista incredibile di questo testo un feto che, rannicchiato nell'utero, ascolta le voci e ciò che accade all'esterno

https://www.elfo.org/
---
Far finta di esser sani di Giorgio Gaber e Sandro Luporini. Sono passati quasi 50 anni ma lo spettaacolo del signor G è ancora terribilmente di attualità fino al 30 dicembre
https://www.teatromenotti.org/
---
venerdì 23 Dicembre andrà in scena, per la prima volta in Italia, lo spettacolo "Brilliant Traces" di Cindy Lou Johnson, con Madeline Wolf e Alessandro Ravagnati. Teatro Factory 32
---
al Teatro Civico Roberto de Silva di Rho mercoledì 21 dicembre per il festival inaugurale sarà la volta del celebre balletto classico Lo Schiaccianoci del Russian Classical Ballet
https://www.teatrocivicorho.com/
---
oroscopo
IL SEGNO DEL CAPRICORNO
BY Maria Cristina Vimercati
cri1959@gmail.com http://www.mcristina.com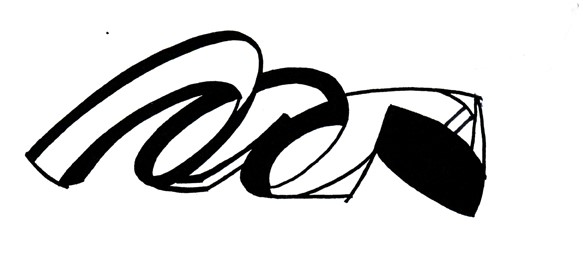 CAPRICORNO – PRIMA DECADE
22 Dicembre – 20 Gennaio
Il segno del Capricorno è rigido, distaccato, autosufficente.
Nella vita affettiva cerca una persona forte, sensuale, che non riservi sorprese a livello caratteriale. Ha bisogno di conquistare ma anche di sentirsi al sicuro in un abbraccio dolce e protettivo.
Fondamentalmente è felice nel realizzarsi e nel dimostrare il proprio valore e potere agli altri.
La prima decade ha rivoluzionato la sua vita grazie ad una serie di cambiamenti arrivati con modalità inaspettate e molto gradite. Decisamente avete cambiato la visione della realtà rispetto alle convinzioni avute fin'ora. Ancora movimento ma prestissimo ritroverete quella stabilità abitudinaria che a voi è molto cara. Man mano ritrovate fiducia e cominciate a mettere a fuoco le vostre ambizioni: si realizzeeranno ma con una modalità tanto sorprendente quanto impensabile.
Non si torna più indietro.
Il colore corrispondente è il nero.
---
etc.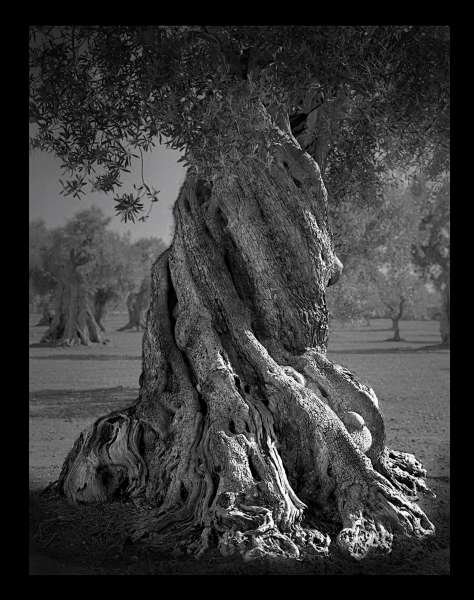 bosso
carnet de notes by paolo rinaldi
online weekly magazine 19/12/2022
(travel, viaggi, architettura, interni, design, hotels, ristoranti, bar, luce, arte, mostre, foto, fashion, installazioni, musei, teatro)
carnet de notes 657 has been sent to/
è stato inviato a 6432 recipients/indirizzi
and posted to social networks:
facebook, twitter, linkedin and viadeo