carnet de notes 318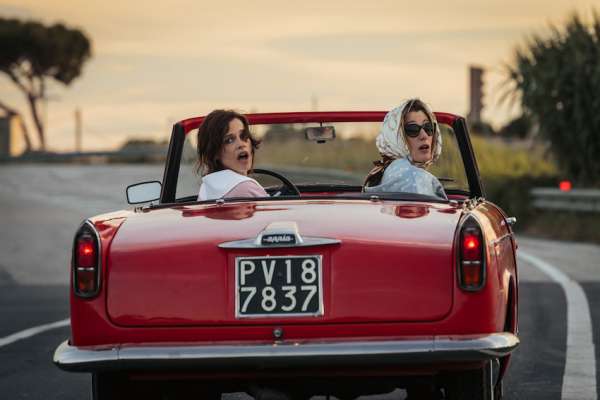 by paolo rinaldi
premio chi è chi award 2014, best weekly online magazine
---
voyages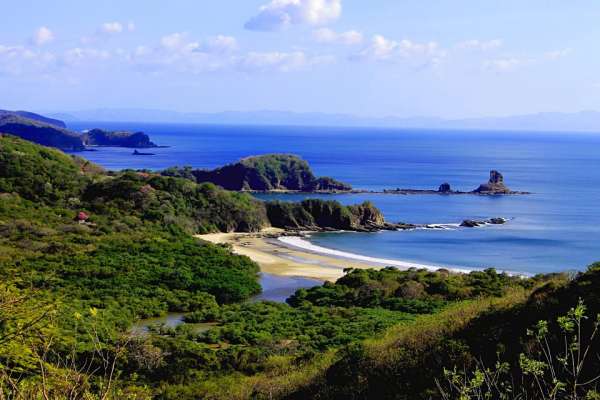 nicaragua
http://www.visitanicaragua.com/, http://escapetoshape.com/
---
architecture
danish firm bystrup has been selected to design a new pedestrian and cycle bridge across the river thames in west london. bystrup-led team, which also includes london architecture studio robin snell & partners, has been recommended as the winner of the nine elms to pimlico bridge competition
http://www.bystrup.dk/, http://robinsnellandpartners.com/
---
the new national gallery of hungary will be constructed in budapest's vársoliget city park, as part of a large cultural masterplan that involves the development of five new museum buildings. project by sanaa. the museum will be joined by a design from fellow japanese architect sou fujimoto, who will complete the site's 'house of hungarian music'
http://www.sanaa.co.jp/, http://www.sou-fujimoto.net/
---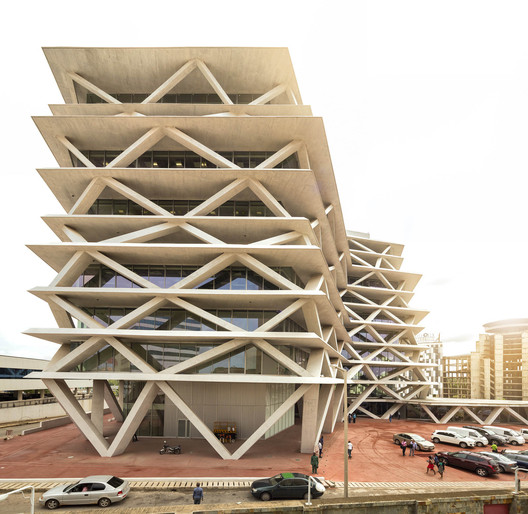 project by mario cucinella architects, accra, ghana
---
stefan glerum spans stained glass façade across amsterdam housing complex. local artist stefan glerum has translated the manifold history of the region onto a stained glass façade that spans 18 meters across a new residential complex. the two colossal compositions embedded into the housing project designed by heren 5 architecten illustrate the colorful journey of the site
http://www.stefanglerum.com/, http://www.heren5.nl/
---
hotels and restaurants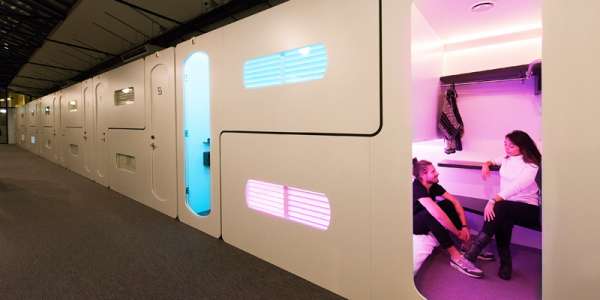 there's a recently opened hotel in amsterdam called "cityhub, which is aimed at generation y (currently 25-35 years old) travellers that are all about a digital lifestyle
---
magasins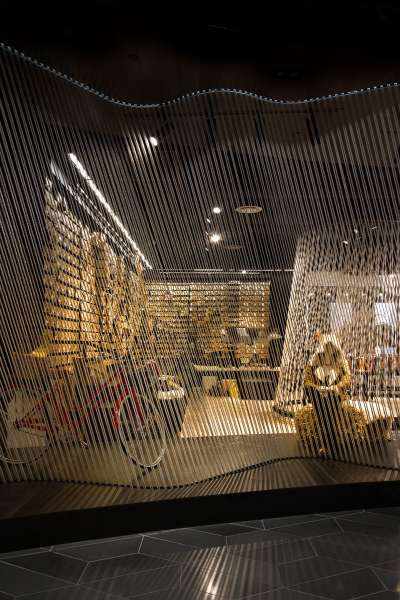 tandem design studio have designed yellow earth's flagship store in melbourne, australia
http://www.tandem-studio.net/, http://www.yellowearth.com/
---
design
swing by morelato
---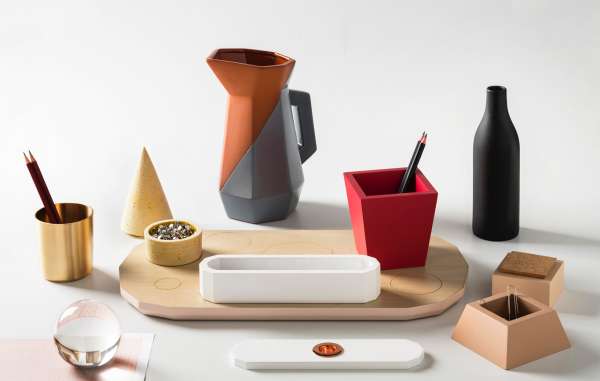 functioning as both a practical and playful interpretation of an ordinary desk organizer, italian designer antonio aricò has formed the 'still alive' collection for seletti
http://www.antonioarico.com/, http://www.seletti.it/index.php
---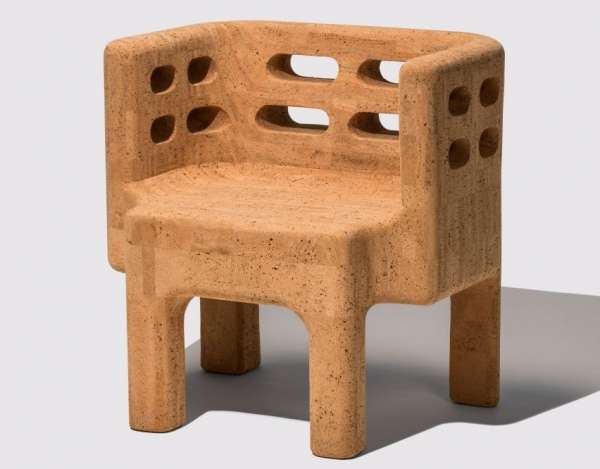 research, development and innovation have guided amorim cork factory to more sustainable and wasteless processes that comprehend the advantages of harvesting natural materials. a good example of this is the cork oak, a tree native to the western mediterranean basin where it finds its ideal growing conditions
---
left, arandalasch forms railing series for gallery all at design miami 2015
http://arandalasch.com/, http://gallery-all.com/
http://miami2015.designmiami.com/
right, tabouret by cattivo frank
---

me and my dolls: a social design project by alexa lixfeld
me and my doll is a social design project in partnership with the selyn socio-economic development foundation based in sri lanka. the foundation helps rural women irrespective of caste, creed, religion or race attain their common goal: to make a better life for their families and children. the dolls are adapted from drawings from school children of the royal international school in kurunegala
http://www.shop.alexalixfeld.com/products/dolls?utm_source=sendicate&utm_medium=email&utm_campaign=2015-11-23 The Dolls Are Back In Town!
---
lumières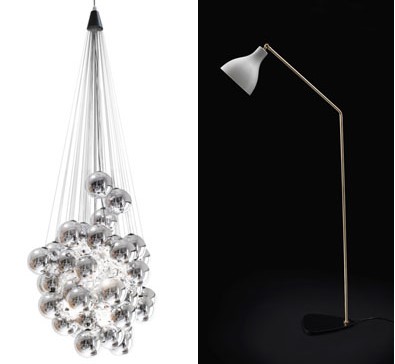 left, pendant lamp stochastic by luceplan
right, floor lamp lady v by tato for colé gallery
http://www.tatotato.com/, http://www.coleitalia.it/
---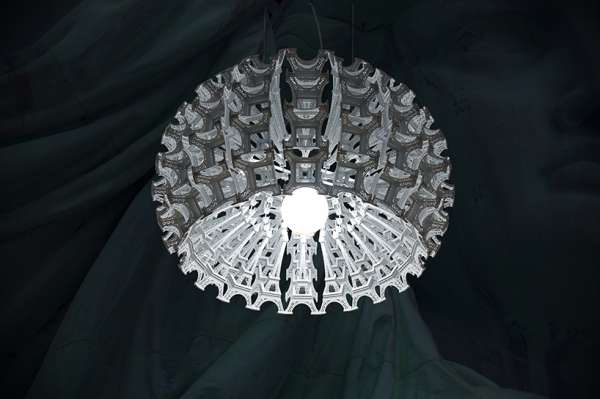 lamp colosseum by j.p.meulendijks for plankton
http://www.n-u.nl/, http://www.planktonstation.nl
---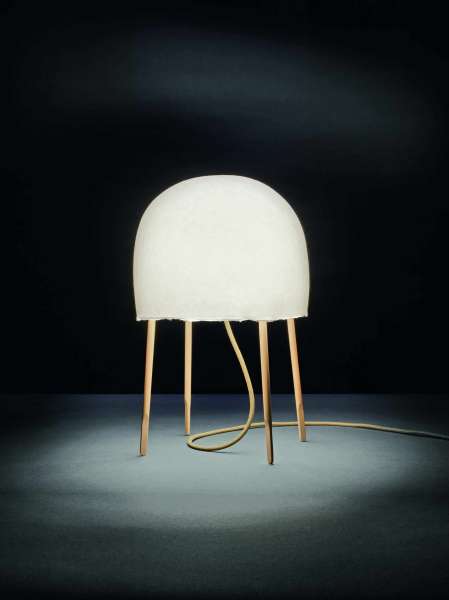 kurage by luca nichetto and nendo for foscarini
http://nichettostudio.com/, http://www.nendo.jp/en/
---
interiors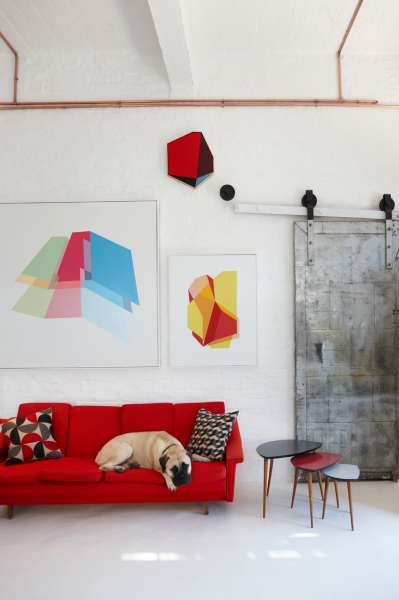 cape town-based ad agency, radar, hired jp de la chaumette to design their newly renovated office space that pays homage to creativity
http://www.radar.co.za/, http://jpinc.co.za/
---
art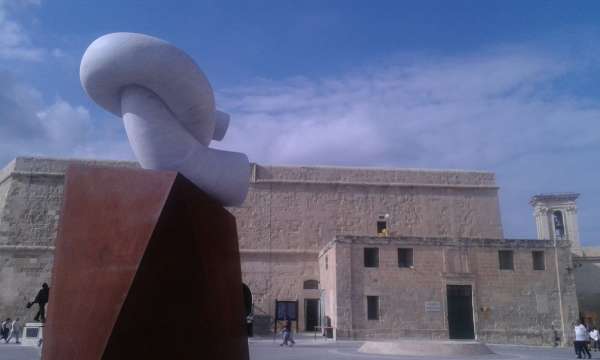 margraf è stata protagonista a la valletta, durante il vertice internazionale sull'immigrazione, con il monumento "the knot", collocato direttamente in piazza castilla, fulcro vitale e simbolo della capitale maltese
---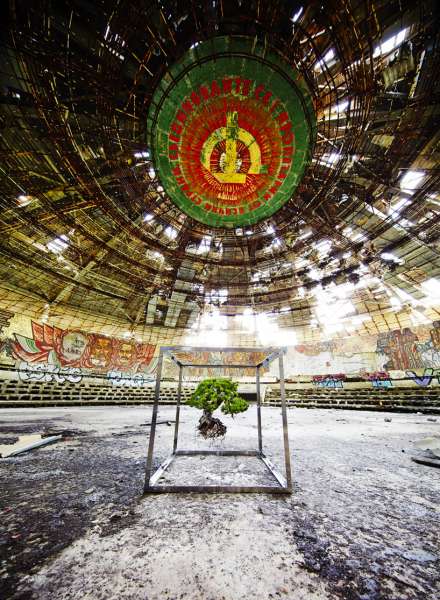 azuma makoto documents a bonsai tree's 10-year journey around the globe
azumamakoto.com, http://zhulonggallery.com/
---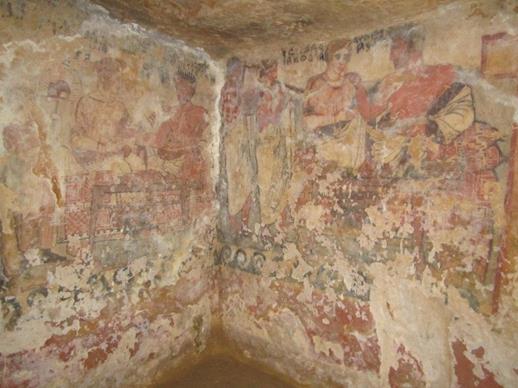 la tomba degli scudi, rinvenuta nel 1870 in località "primi archi" presso il calvario è una delle più grandi tombe della metropoli etrusca e un esempio tipico di sepolcro gentilizio di epoca ellenistica (terzo quarto del IV sec. a.c.), arricchito da una raffinata decorazione pittorica che ritrae i personaggi principali della importante famiglia velcha, titolare dell'ipogeo e nota anche dalla tomba tarquiniese dell'orco
http://www.archeologialazio.beniculturali.it/
---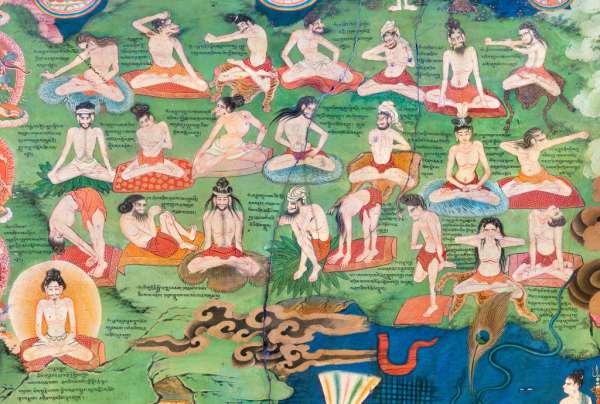 on an island in a pond behind the potala palace in lhasa, tibet sits the lukhang temple, or "temple to the serpent spirits," a secret meditation space created by the dalai lama in the 17th century
http://wellcomecollection.org/secrettemple
---
photos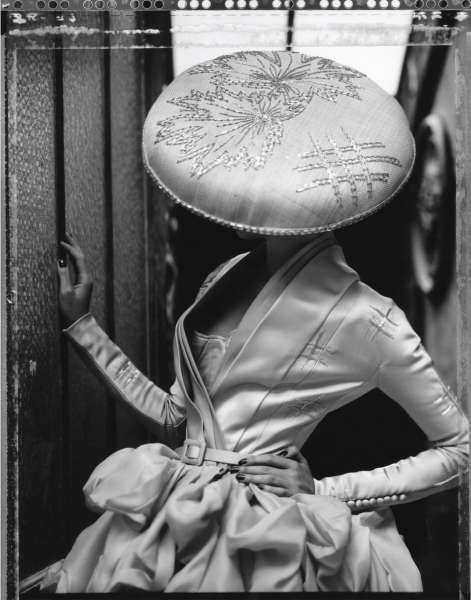 polaroid by cathleen naundorf, edwynn houk gallery, new york
http://www.cathleennaundorf.com, http://www.houkgallery.com
---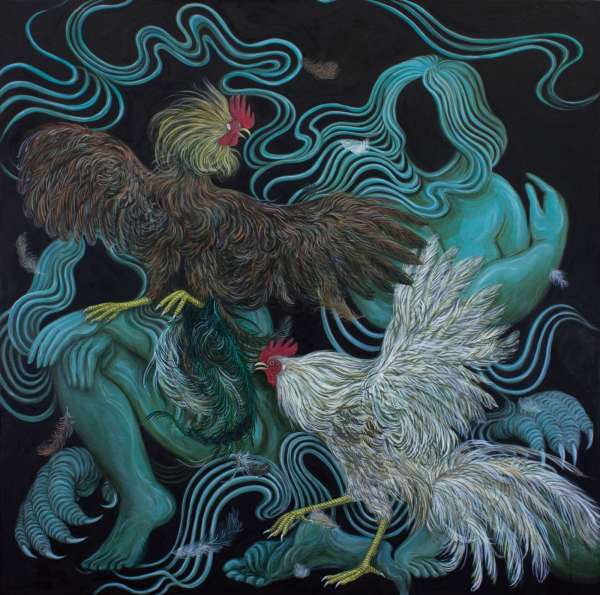 irving penn, red rooster, new york, 2003, printed 2007, smithsonian american art museum, gift of the irving penn foundation
http://irvingpenn.org/, http://americanart.si.edu/
---
installazioni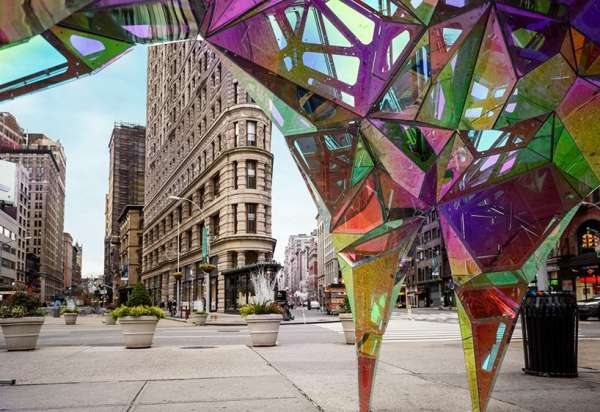 at the foot of new york's soaring flatiron building, local design studio softlab has built an aluminum pavilion that reflects and reveals kaleidoscopic views of the surrounding cityscape. 'nova', commissioned by the flatiron 23rd street partnership following a competition by the van alen institute
http://softlabnyc.com/, http://www.flatirondistrict.nyc/
---
exhibitions
artek art&technology, vitra museum
---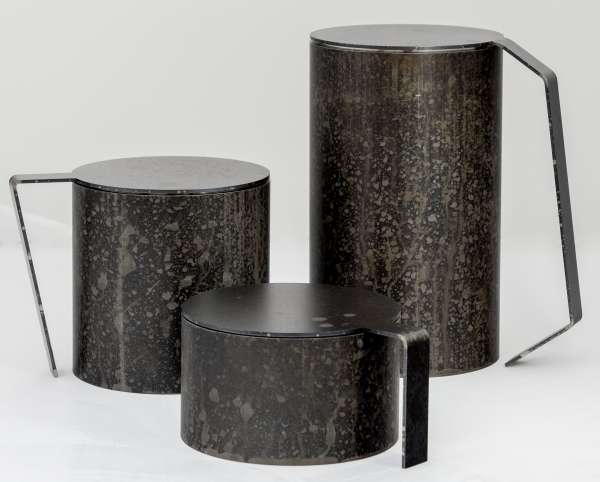 oggetti narranti, gumdesign per otto luogo dell'arte
http://www.gumdesign.it/gum/index.html, http://
http://www.ottoluogodellarte.it/wordpress/
---
natale nel nasjonalmuseet, oslo
---
et caetera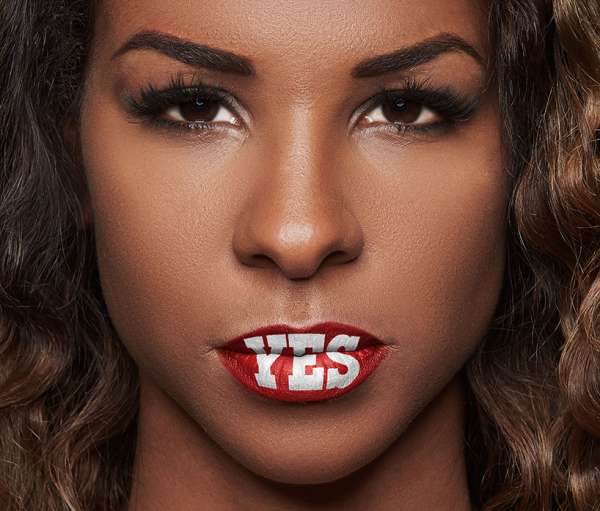 miklos kiss' silent consent raises awareness on women's freedom of choice
---
carnet de notes by paolo rinaldi
online weekly magazine 07/12/2015
(voyages, architecture, interiors, design,
restaurants, lumières, art, espos, photos)
carnet de notes 318 has been sent to/
è stato inviato a 29431 recipients/indirizzi
and posted to social networks:
facebook, twitter, delicious and viadeo
you are receiving this newsletter because you are in my professional mailing list and I send it to you as a free journalistic information
Se non volete più ricevere carnet de notes: Rimuovi xxxxemailxxxx dalla mailing list
If you don't want to receive carnet de notes: Unsuscribe xxxxemailxxxx from this mailing list
Ai sensi del D.Lgs. 196/2003 si precisa che le informazioni contenute in questo messaggio sono riservate e a uso esclusivo del destinatario. Qualora il messaggio in parola Le fosse pervenuto per errore, La invitiamo ad eliminarlo senza copiarlo e a non inoltrarlo a terzi, dandocene gentilmente comunicazione. Grazie.
Pursuant to Legislative Decree No. 196/2003, you are hereby informed that this message contains confidential information intended only for the use of the addressee. If you are not the addressee, and have received this message by mistake, please delete it and immediately notify us. You may not copy or disseminate this message to anyone. Thank you.
Our mailing address is:
paolo rinaldi
corso sempione 88
milano, MI 20154 Italy
Copyright © 2013 paolo rinaldi – All rights reserved.