krebs envisions a disastrous drought that leaves world landmarks without water
---
carnet de notes 333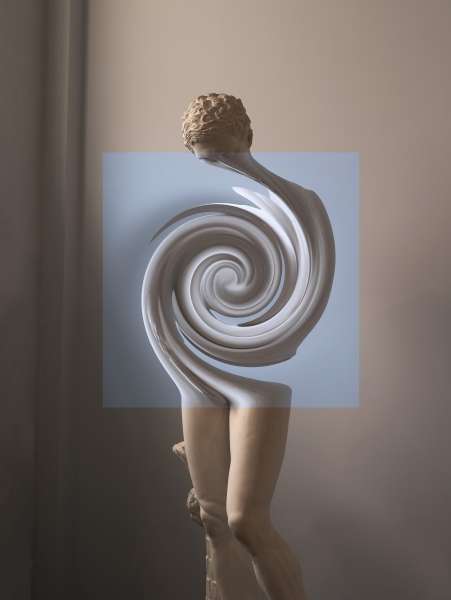 by paolo rinaldi
premio chi è chi award 2014, best weekly online magazine
---
voyages

left, la transiberiana festteggia i primi cento anni di età
http://transiberiana.com/, https://it.wikipedia.org/wiki/Ferrovia_Transiberiana
right, the kitschy americana rest stops along route 66, small structures with parking, picnic tables, and toilets, many of which are being replaced by fast food joints or demolished as states cut budgets. as wrote singer-songwriter joe ely in his 1987 ode to the american road trip, lord of the highway
https://www.youtube.com/watch?v=thg-xiaJoQg
---

bardenas reales, spain
http://www.turismo.navarra.es/ita/organice-viaje/recurso.aspx?o=3023
---
architecture

left, "house of bread – wunderkammer". customer information centre and an event forum with adjoining exhibition spaces
http://www.coop-himmelblau.at/architecture/projects/wunderkammer-des-brotes/
right, dorte mandrup arkitekter were asked by the city of aarhus, denmark, to design a new viewing tower and landmark for the harbor. ph torben eskerod
---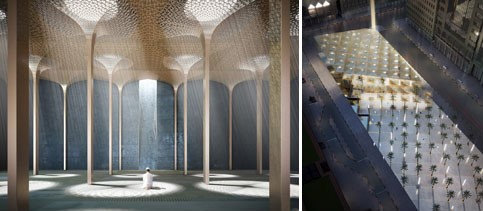 al_a architects led by amanda levete has won a competition to design a mosque adjacent to the foster-designed world trade center in the city of abu dhabi
---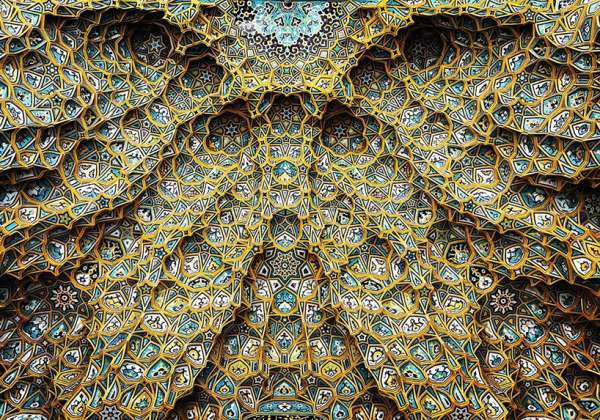 an instagram photographer is taking viewers on a visual journey through the history of iranian architecture and design. m1rasoulifard captures the structural and artistic intricacies of iran's most significant places of worship and cultural complexes. image courtesy of mehrdad
https://www.instagram.com/m1rasoulifard/
---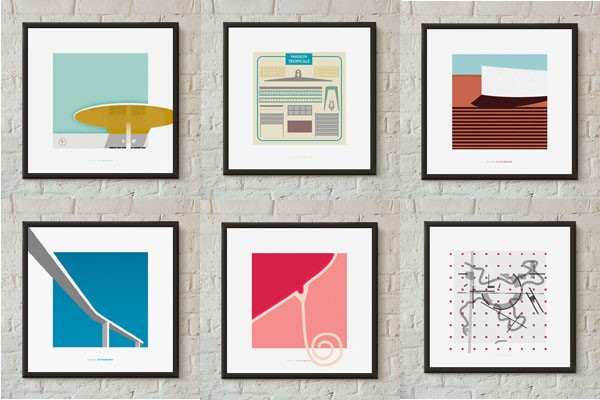 estudio extramuros illustrates 100 days of architecture
from top left, clockwise: gas station arne jacobsen, maison tropicale jean prouvé, casa malaparte alberto libera e curzio malaparte, parc de la villette bernard tschumi, spiral jetty robert smithson, pedestrian bridge joão luís carrilho da graça
---
interiors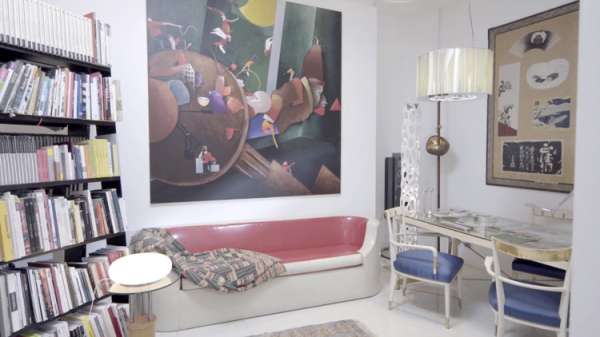 carlotta de bevilacqua, at home
http://www.debevilacqua.com/?lang=it
---
hotels, restaurants and bars

hotel borgo diffuso la bobadilla, andalusia, spagna
http://www.barcelolabobadilla.com/
---

the reverie, saigon, vietnam, decorazione sicis
http://www.thereveriesaigon.com/, http://www.sicis.com
---
ham yard hotel, london
https://www.firmdalehotels.com/hotels/london/ham-yard-hotel/
---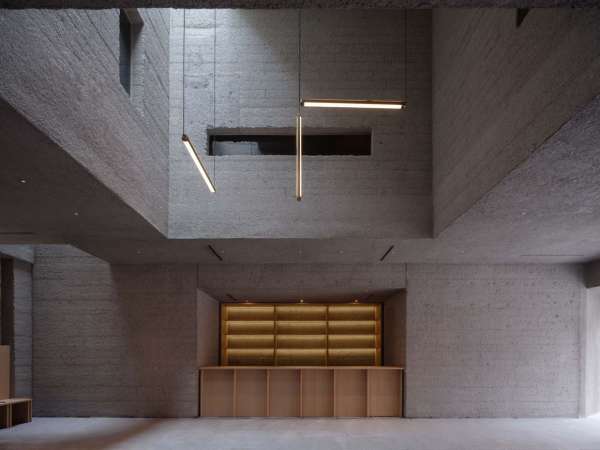 located in shanghai, designer duo neri & hu have completed 'rachel's' – a restaurant that is reminiscent of american diners during the 1950s. fostering a sense of openess due to façade lined with bi-folding doors; the designers wanted the eatery to be a porous space. the theme of blurring the boundaries between inside and outside is strengthened by use of a combination of clear, textured and opaque glass which inherently brings light, views of the surrounding streetscape into the establishment
http://en.neriandhu.com/index.html
---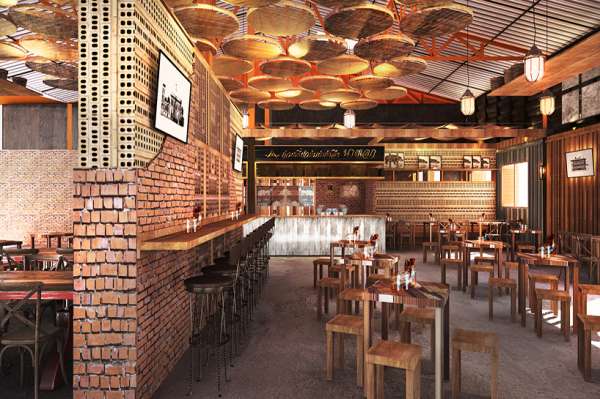 thaipan studio transforms warehouse into noodle restaurant in thailand. a large high brick wall was added combining various thai traditions
---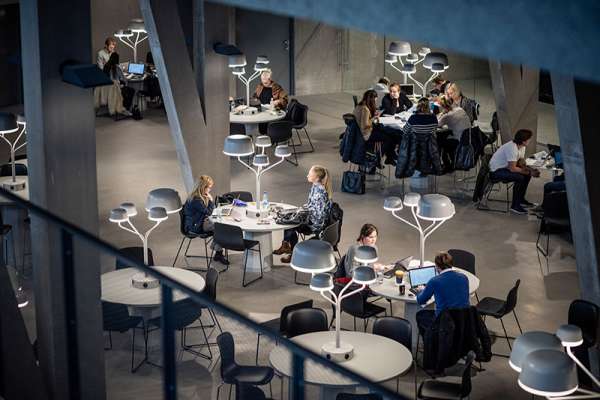 swedish firm tengbom were hired to create some unique furnishings inside a new building at the orebro university, which was designed by juul frost architects. among the many furnishings they designed, are these tables with built-in power outlets, that are lit by multiple whimsical mushroom-like lamps
http://www.tengbom.se/, http://www.juulfrost.dk/
---
magasins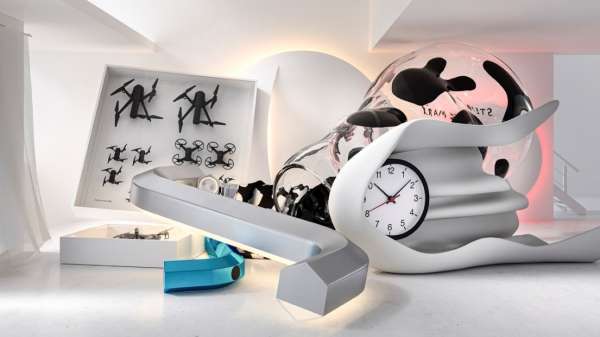 ikea is making it easier to grow your own leafy greens and herbs in your home, with the introduction of a new series named kridda/vaxer. the hydroponic system lets you grow plants in water, without the use of soil.
---
design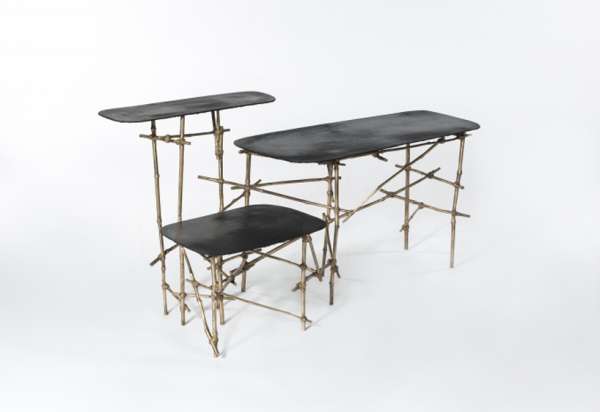 glithero extends ad-hoc bamboo framed les french furniture series for gallery fumi
http://www.glithero.com/, http://www.galleryfumi.com/
---

historically for the dutch people, beautiful pieces of porcelain displayed within a 'pronkkasten' ('flaunt wardrobe' or 'show-off' cabinet) were seen as a status symbol. jelle mastenbroek revisits the 'pronkkast' reflecting on the legendary display cupboard and reappropriating it with contemporary relevance
http://www.jellemastenbroek.nl/site/index2.php
---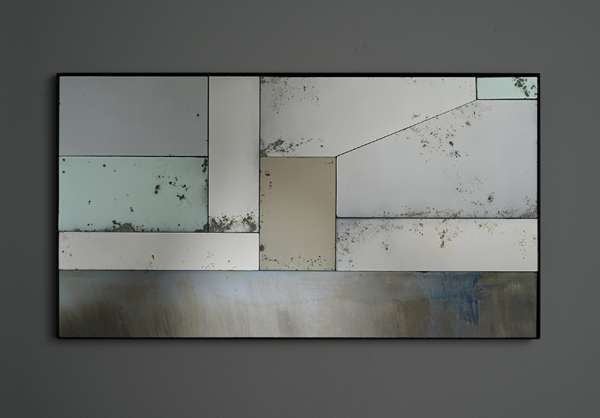 specchio rettangolare costituito da frammenti di vetro di colore diverso argentati e anticati. cornice in ferro annerito e cerato. by labanto at colé gallery
http://www.labanto.it/homepage/, http://www.coleitalia.it/
---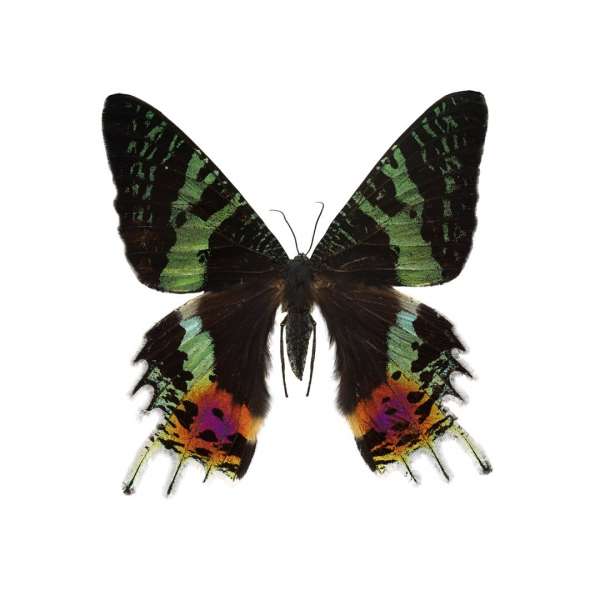 l'arte nel pozzo, hand made italian ceramics, butterfly collection, design anna miniussi
http://www.artenelpozzo.it/?utm_source=Clienti%20ITALIA&utm_campaign=b00b3c187a-L_arte_nel_pozzo_newsletter_1112_9_2015&utm_medium=email&utm_term=0_92567cf3db-b00b3c187a-61089881
---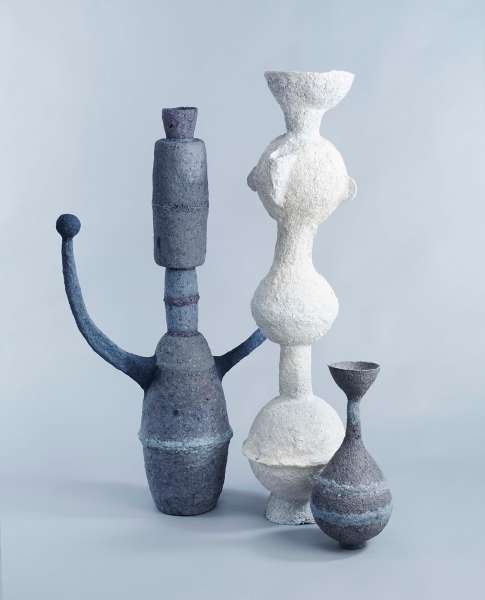 monuments is the latest incarnation of an ongoing project by artist and designer ben branagan who has transformed the pulped remains of unwanted books into an eclectic series of distinctly non-functional pots and vases
---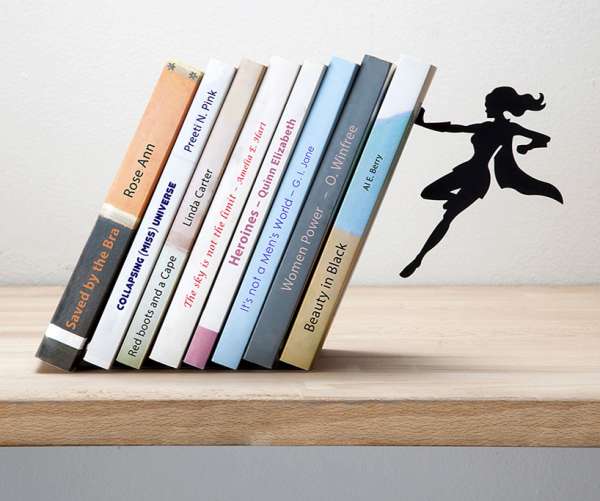 following the popularity of artori design's superheroes products 'book & hero'. the 'supergal bookend', supports the books at a specific angle that when the female superhero character is attached, it seems like she has arrived at the last minute to save them from an imminent fall
---
lumières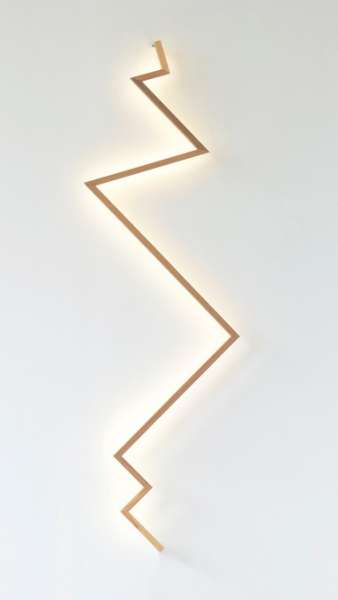 hollis morris is a design firm based out of toronto; specializing in modern furniture has created a cohesive body of work that is both contemporary and inviting
---

chinese electronics company xiaomi is expanded it's portfolio and is entering the realm of home devices with 'yeelight'. the bedside lamp offers up to 16 million different colors using LEDs that can be adjusted through a bluetooth enabled smartphone and companion app
http://www.yeelight.com/en_US/product/yeelight-ctd
---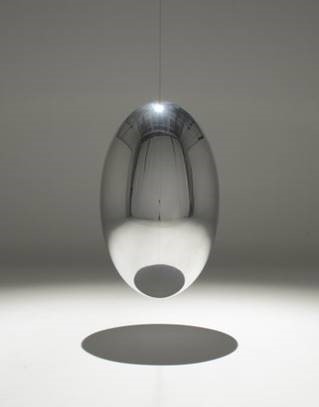 left, lampada 18 x 18, design ingo maurer & team
right, lampada walking bulb design michel sempels per ingo maurer gmbh
https://www.ingo-maurer.com/it/
https://www.ingo-maurer.com/it/info/su-di-noi/team
---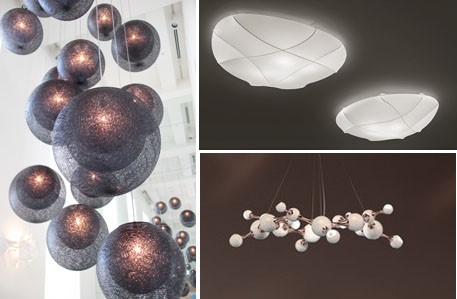 from left, clockwise
yamagiwa has just released a new version of toyo ito's popular mayuhana lamp – mayuhana ma black. "ma," meaning "true" or "genuine," represents the new lamps darker color
http://www.yamagiwa.co.jp/global/, http://www.toyo-ito.co.jp/
lampade da parete/soffitto "millo" in filo di metallo e tessuto elastico in tre misure, realizzate da marta sansoni per studio italia design
http://www.studioitaliadesign.com/
a chandelier for living room inspired in the 50', with a contemporary descendant of retro sphere lighting, this piece is a unique spot-on interpretation of the atomic age design. by delighfull
---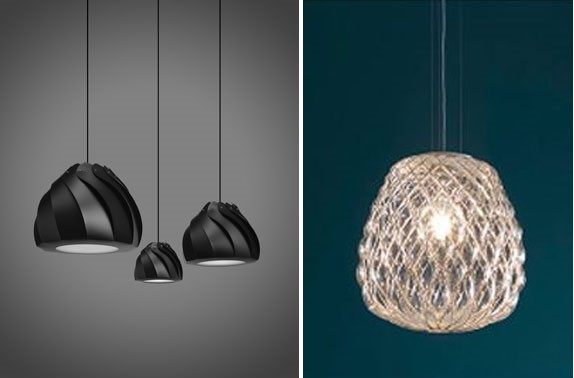 left, lampade rose collection della linea zero, disegnate da mm company
http://www.mmdirezionicreative.com/it/
right, pinecone, la nuova lampada da sospensione e da appoggio disegnata da paola navone per fontana arte
http://www.fontanaarte.com/it, http://www.paolanavone.it/
---
photos
left, andre goncalves forms a visual catalog of doors and windows of the world
http://www.andrevicentegoncalves.com/#!/index
right, sebastian erras' 'barcelona floors' — a photographic report of the intricate mosaic patterns and vibrant tile motifs that adorn the city's streets
http://www.sebastianerras.com/
---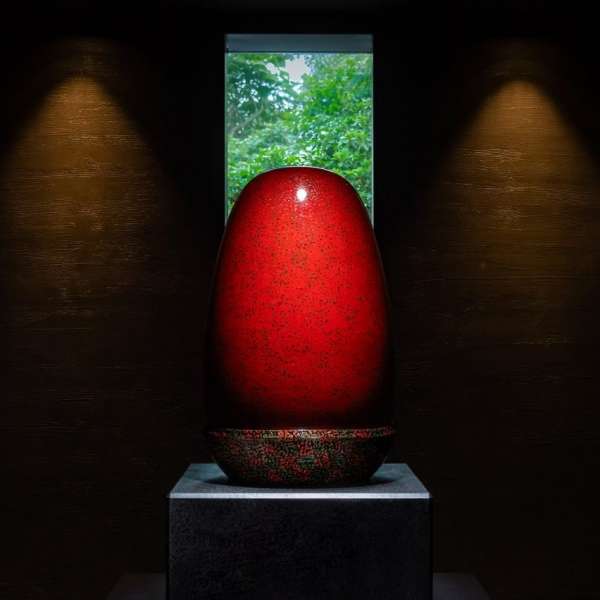 lumas ospita a milano in anteprima nazionale le fotografie scattate in italia da sabine wild
---
exhibitions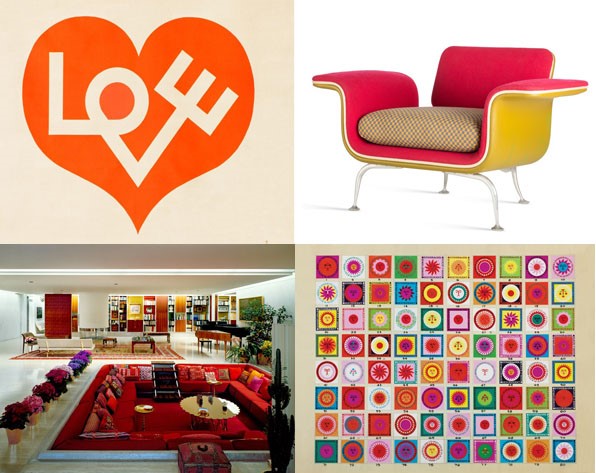 'alexander girard. a designer's universe' at the vitra design museum presents the private legacy of alexander girard (1907–1993) – one of the most influential textile artists and interior designers of the twentieth century. the exhibition has been created by the london-based studio raw edges, headed by shay alkalay and yael mer, who have explored girard's work through furniture, models, objects, interiors, documents and drawings which have never been previously shown before
http://www.design-museum.de/en/information.html
---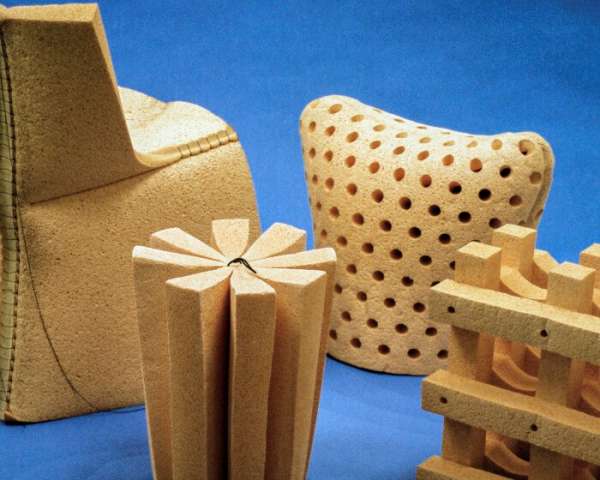 a l'occasion de la parution du livre «ecal graphic design» publié chez jrp|ringier, l'ecal/ecole cantonale d'art de lausanne organise une exposition de projets réalisés par les étudiants en bachelor design graphique et en master art direction
http://www.ecal.ch, http://www.jrp-ringier.com
---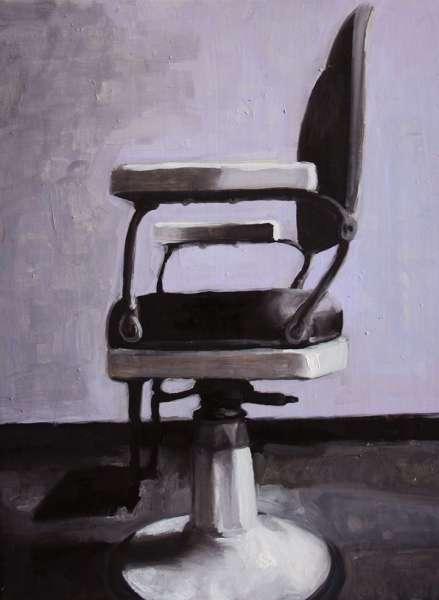 poltrona da barbiere al diurno di milano
" quaderni milanesi " di guido buganza, a cura di silvia agliotti. gli eroici furori arte contemporanea, milano
---
livres

left, giovanna talocci designer, a cura di anty pansera con domitilla dardi, quodlibet studio design
center, gualtiero marchesi, edizione cinquesensi
right, govanni di giambernardino costanzo durante. giallo banana, edizione neri pozza
---
musées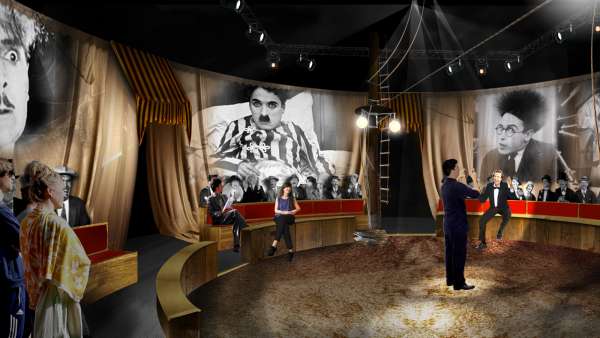 annunciata la data di apertura di chaplin's world, il museo a corsier-sur-vevey dedicato al grande attore e regista. sarà nel giorno del suo 127° anniversario della nascita: il 17 aprile 2016, alle ore 10. chaplin risedette in svizzera, in canton vaud vicino a losanna, per gli ultimi suoi 25 anni di vita, dal 1952 al 1977
http://www.chaplinmuseum.com/index.html
---
mode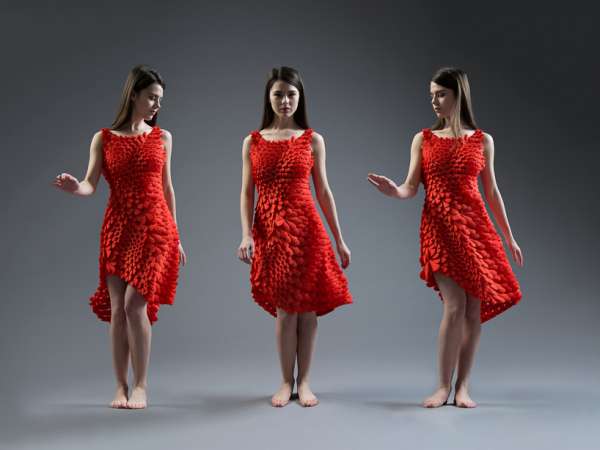 moda petalosa
nervous system develops kinematic petals, a 3D-printed dress
---
et caetera
lavatrice/ciclette, washing machine/training bike
this washing machine can keep you fit by spinning the pedals you spin the drum
carnet de notes by paolo rinaldi
online weekly magazine 21/03/2016
(voyages, architecture, interiors, design,
restaurants, lumières, art, espos, photos)
carnet de notes 333 has been sent to/
è stato inviato a 31772 recipients/indirizzi
and posted to social networks:
facebook, twitter, delicious and viadeo
you are receiving this newsletter because you are in my professional mailing list and I send it to you as a free journalistic information
Se non volete più ricevere carnet de notes: Rimuovi xxxxemailxxxx dalla mailing list
If you don't want to receive carnet de notes: Unsuscribe xxxxemailxxxx from this mailing list
Ai sensi del D.Lgs. 196/2003 si precisa che le informazioni contenute in questo messaggio sono riservate e a uso esclusivo del destinatario. Qualora il messaggio in parola Le fosse pervenuto per errore, La invitiamo ad eliminarlo senza copiarlo e a non inoltrarlo a terzi, dandocene gentilmente comunicazione. Grazie.
Pursuant to Legislative Decree No. 196/2003, you are hereby informed that this message contains confidential information intended only for the use of the addressee. If you are not the addressee, and have received this message by mistake, please delete it and immediately notify us. You may not copy or disseminate this message to anyone. Thank you.
Our mailing address is:
paolo rinaldi
corso sempione 88
milano, MI 20154 Italy
Copyright © 2013 paolo rinaldi – All rights reserved.