lucciole in giappone
---
carnet de notes 351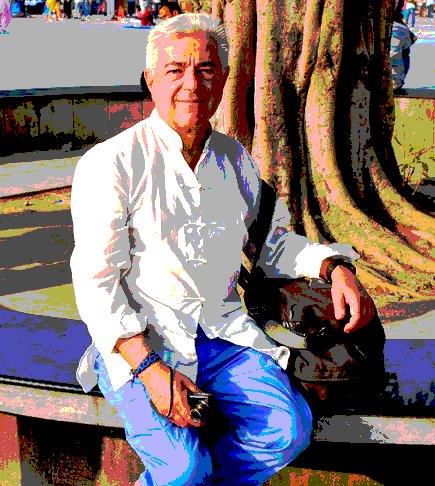 by paolo rinaldi
premio chi è chi award 2014, best weekly online magazine
ph fausto giaccone, elaborazione manfredi bellati
---
voyages
panoramica della malga nella carnia
---

left, salisburgo, austria
http://www.austria.info, http://www.salzburg.info/it
right, norvegia,
http://www.visitnorway.it, http://www.leviedelnord.com
---
architecture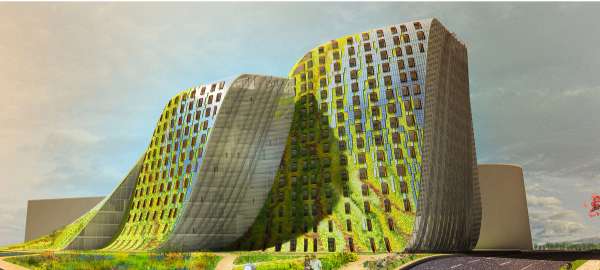 a city is an interplay of spatial and programmatic multiplicities irreducible to any one single component but together defining what a city is or can be. the vision for the civic centre at the australian city of ryde is one of functional, natural and topological synthesis. bringing together natural space, civic functions, and the public realm was a major part of eureka's architectural proposal
---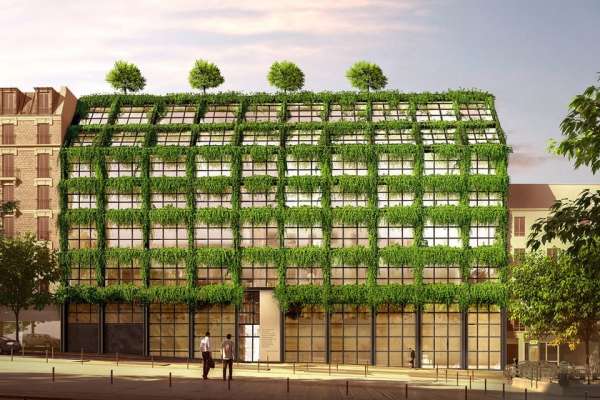 le groupe pasteur Mutualité a fait appel à philippe starck pour construire un bâtiment "solidaire à intérêt réciproque", la villa m, comme médecine, mutualisme, mouvements, mutations, mixité, mieux-être, mieux-vivre… qui sera réalisé par le bureau d'architectes triptyque
---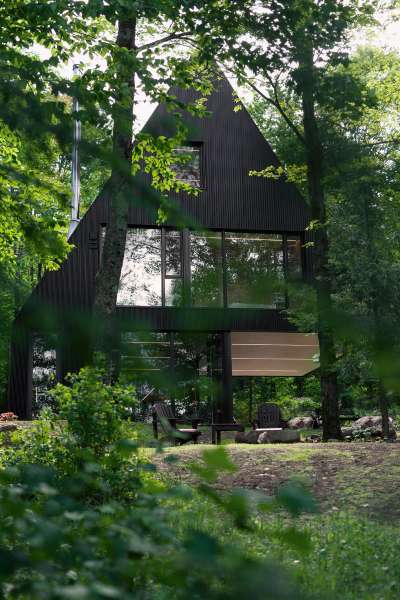 surrounded by a hemlock forest in quebec, canada, is a cabin for a couple of young professionals and their two children. designed by jean verville, the cabin is tucked away into a slightly sloped lot. ph maxime brouillet
---

il castello di chillon e la sue prigioni
http://www.chillon.ch/en/Other_languages/italiano
---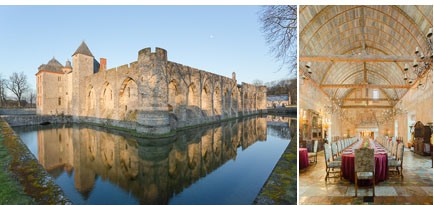 le château de farcheville qui appartient à un propriétaire privé est situé dans l'essone (ile de france, france). le château a été édifié entre 1290 et 1304 pour hugues II de bouville et d'autres périodes de construction ont eu lieu au XVème, XVIème et au XVIIème siècle. ph fabrice dunou
https://fr.wikipedia.org/wiki/Ch%C3%A2teau_de_Farcheville
---
installations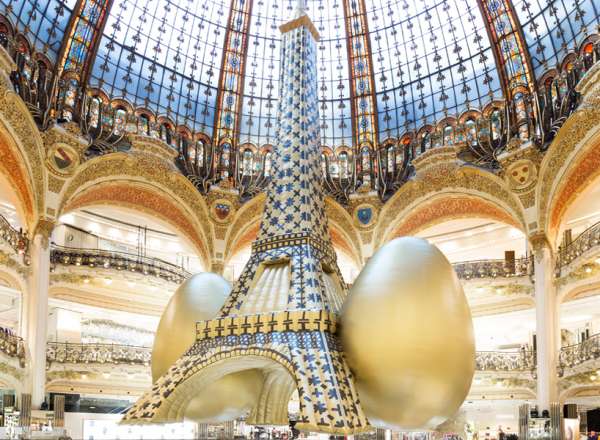 toiletpaper with gufram seletti install inflatable golden eiffel tower at galeries lafayette in paris
http://www.toiletpapermagazine.org/, http://www.gufram.it/it/
http://www.seletti.it/, http://www.galerieslafayette.com/
---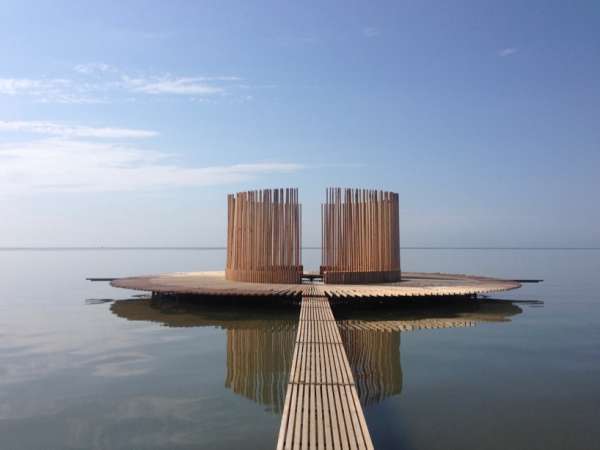 the form and function of the installation draw on the breadth and openness of the wadden landscape. the installation takes place in the context of 'leeuwarden 2018' (cultural capital) and 'sense of place'. it aims to travel along the wadden over the next four years. at each location, a connection will be sought between the sand flats, the sun, and the horizon with the illuminated points of the compass and the tide
https://www.youtube.com/channel/UC9OazfDtLEALbyhNuzXbCqg
---

following in the footsteps of xavier veilhan, daniel buren and dan graham, felice varini goes face-to-face with le corbusier's architecture at mamo, the art centre created by ora ito on the roof terrace of cité radieuse in marseille
http://www.varini.org, mamo.fr
---
hotels et restaurants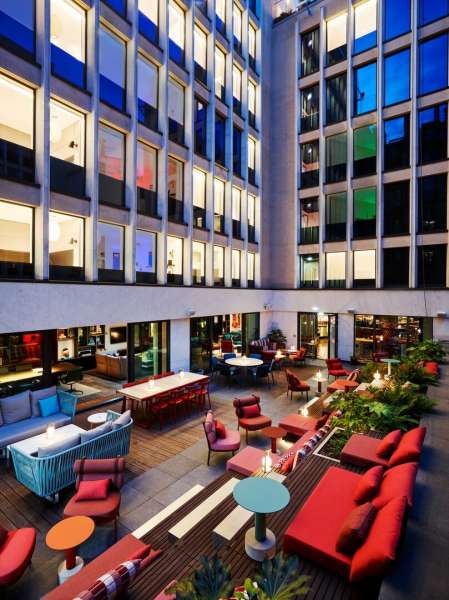 changing tower hill's heartbeat, citizenm's new flagship hotel in london
designed by the amsterdam-based creatives of concrete
http://www.citizenM.com, http://www.collectionm.com
http://www.concreteamsterdam.nl/
---
design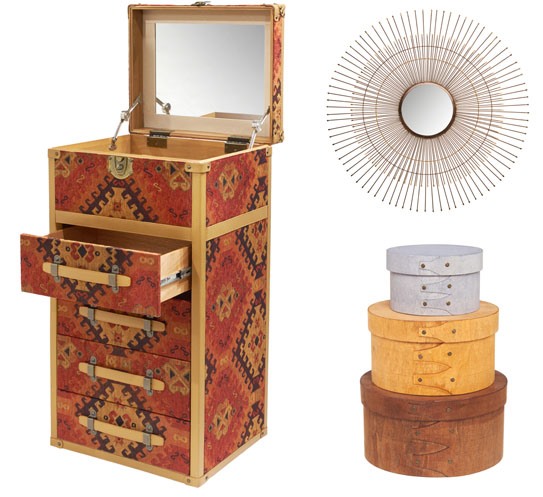 magazzini coin
---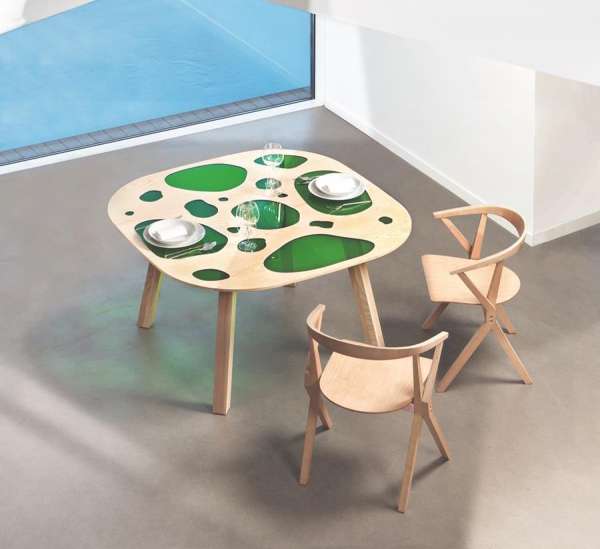 new aquário table, by fernando and humberto campana for bd barcelona
---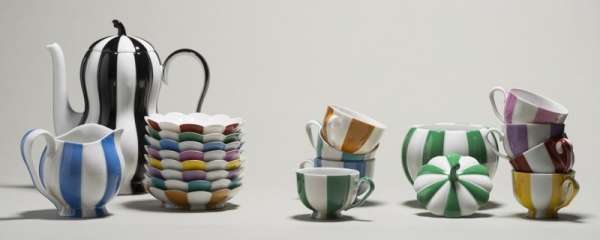 servizio da caffé melone di augarten porzellan, design del 1919 di josef hoffmann
---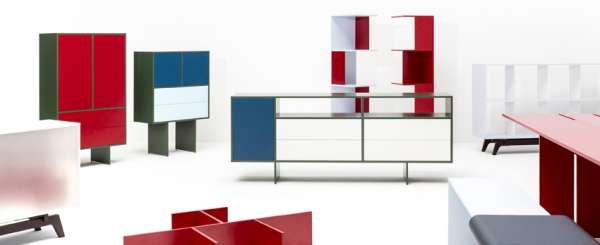 baleri italia hub design, collezione segno project a b annalisa dominoni e benedetto quaquaro
https://officeinsight.com/officenewswire/baleri-italia-hub-design
http://www.baleri-italia.com/Home
---
lumières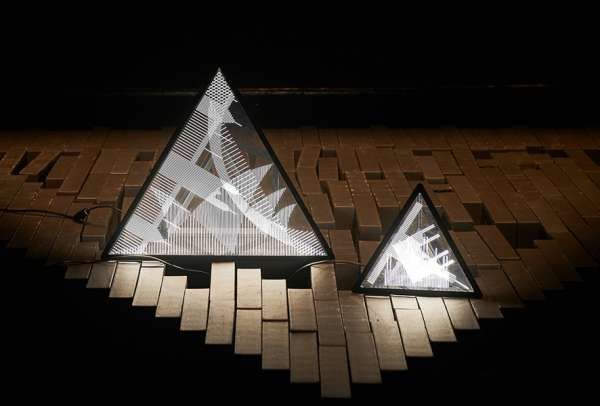 designed by maria novozhilova, these tetrahedron-shaped lamps use led technology to create a warm ambiance. the thin frame of the lamp holds each engraved piece of plastic that features abstract drawings referencing city capitals
http://www.marianovozhilova.com/
---
musées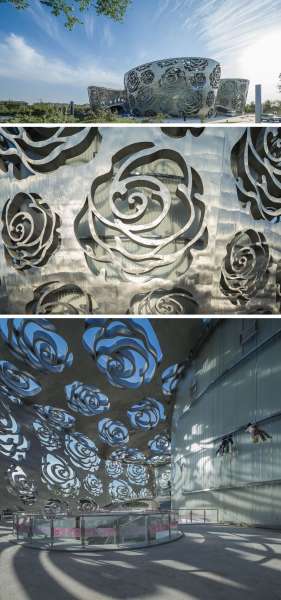 the world's first rose museum has been completed in beijing, china. the museum, designed by next architects, aims to blend history and modernity with art and architecture. ph xiao kaixiong
http://www.nextarchitects-china.com/NEXT_architects_China/NEXT_China_news/NEXT_China_news.html
---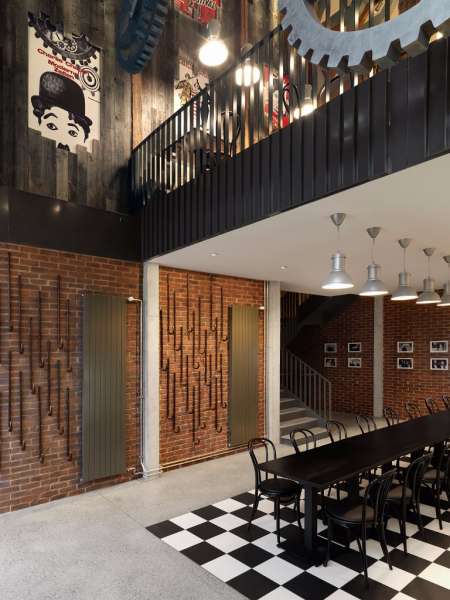 the manoir de ban, charlie chaplin's last residence by the edge of lake geneva in the beautiful vaudois riviera. charlie spent twenty five very happy years here, sharing a cozy family existence alongside his wife, oona, and their eight children. and it is this life "amidst souvenirs and dreams" that the museum is celebrating
http://www.chaplinsworld.com/en
---
art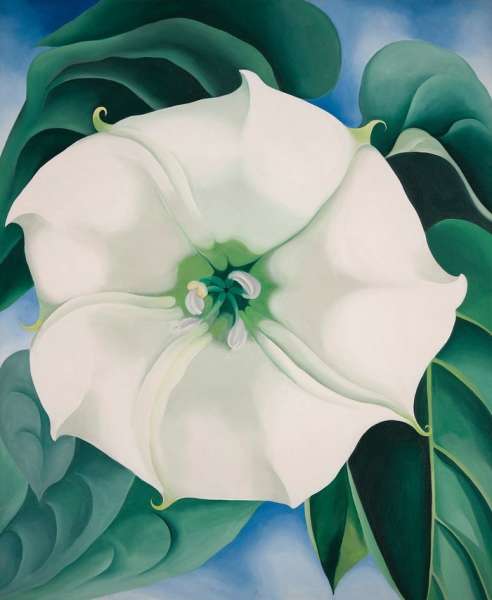 georgia o'keeffe, jimson weed/white flower No. 1, 1932, fondazione merz, torino
---

c s architects installs suspended red walkway at the venice architecture biennale
---
mode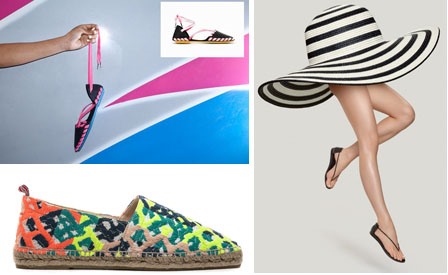 from top left, clockwise
the diy pikkpack sandal draws upon hungarian shoe making traditions
philippe starck reimagines footwear design for brazilian shoe brand ipanema
espadrilles by castaner
---
exhibitions
ljubrodag andric 2008-2016, a cura di demetrio paparoni, triennale di milano, 3 agosto – 24 settembre 2016
---

du 2 juillet 2016 au 8 janvier 2017, la fondation cartier pour l'art contemporain présente le grand orchestre des animaux, une exposition inspirée par l'œuvre de bernie krause, musicien et bioacousticien américain
http://www.legrandorchestredesanimaux.com
http://fondation.cartier.com/#/en/home/
---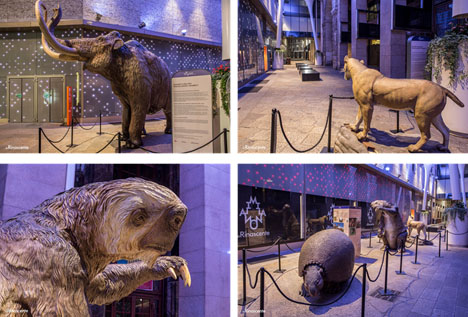 larinascente presenta "quando a milano pascolavano i mammut", larinascente / techno souq, fino al 1 agosto 2016
https://www.rinascente.it/rinascente/it
---
et caetera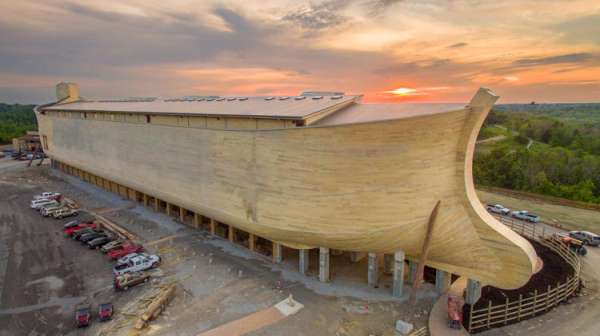 at the theme park ark encounter, which opened last week in williamstown, kentucky, thousands of visitors can step inside a recreation of noah's ark—built to spec as detailed in the bible. inside, exhibits attempt to explain how two of each animal might have fit on the boat, while visitors can pick up souvenirs at the gift shop or eat at a 700-person restaurant on the ship
carnet de notes by paolo rinaldi
online weekly magazine 25/07/2016
(voyages, architecture, interiors, design,
restaurants, lumières, art, espos, photos)
carnet de notes 351 has been sent to/
è stato inviato a 34666 recipients/indirizzi
and posted to social networks:
facebook, twitter, delicious and viadeo
you are receiving this newsletter because you are in my professional mailing list and I send it to you as a free journalistic information
Se non volete più ricevere carnet de notes: Rimuovi xxxxemailxxxx dalla mailing list
If you don't want to receive carnet de notes: Unsuscribe xxxxemailxxxx from this mailing list
Ai sensi del D.Lgs. 196/2003 si precisa che le informazioni contenute in questo messaggio sono riservate e a uso esclusivo del destinatario. Qualora il messaggio in parola Le fosse pervenuto per errore, La invitiamo ad eliminarlo senza copiarlo e a non inoltrarlo a terzi, dandocene gentilmente comunicazione. Grazie.
Pursuant to Legislative Decree No. 196/2003, you are hereby informed that this message contains confidential information intended only for the use of the addressee. If you are not the addressee, and have received this message by mistake, please delete it and immediately notify us. You may not copy or disseminate this message to anyone. Thank you.
Our mailing address is:
paolo rinaldi
corso sempione 88
milano, MI 20154 Italy
Copyright © 2013 paolo rinaldi – All rights reserved.