why are there dead birds on victorian christmas cards?
one of the more curious recurring images on 19th-century christmas cards is the dead bird, which may symbolize mortality or something more ritualistic
http://hyperallergic.com/261847/have-a-creepy-little-christmas-with-these-unsettling-victorian-cards/
---
carnet de notes 371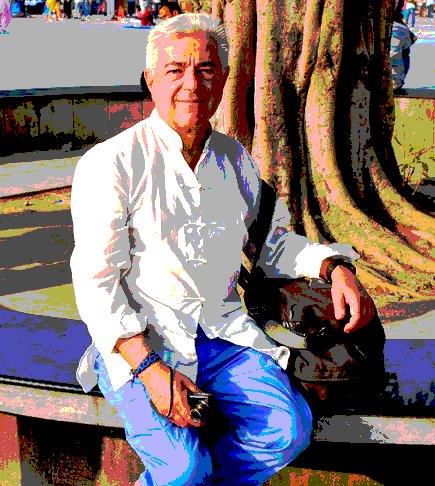 by paolo rinaldi
ph fausto giaccone, elaborazione manfredi bellati
---
voyages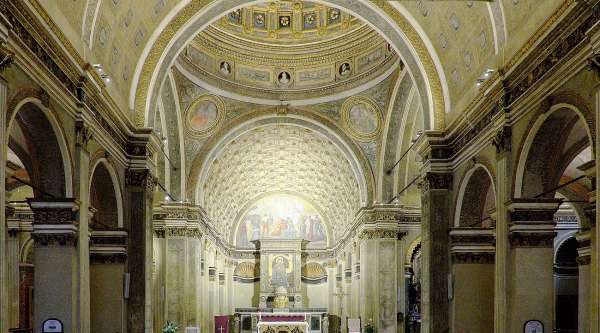 milano, chiesa di santa maria presso san satiro. ph giorgio ripa. è celebre come uno dei maggiori esempi di prospettiva illusionistica nell'arte rinascimentale, grazie all'effetto ideato da donato bramante per "aggirare" l'oggettiva mancanza di spazio dovuta alla presenza della medievale via falcone che delimita la zona presbiterale dell'edificio. nuove luci firmate artemide
https://www.turismo.milano.it/wps/portal/tur/it
---
new zealand, eden viaggi
---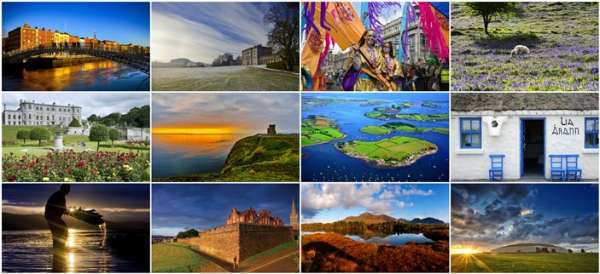 irlanda


architecture

hamburg, elbphilharmonie, ph maximschulz, architectural details
project by herzog & de meuron
https://www.herzogdemeuron.com/index.html
---

construction work is underway in china at the site of the shanghai planetarium, a new 38,000 square meter museum designed by ennead architects
---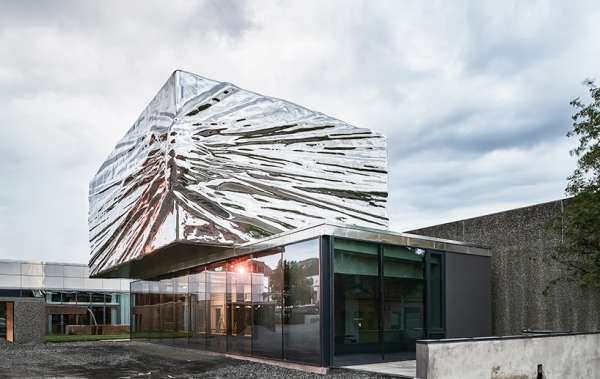 the lillehammer art museum in norway was first renovated by snøhetta in 1994. the museum extension back then resulted in the creation of an independent building that married the architectural language between the existing 1960's scheme with a more contemporary vision. twenty two years later, the same art museum has once again been intervened by the norwegian firm to include a new exhibition hall, two theaters and an interior renovation of the cinema
---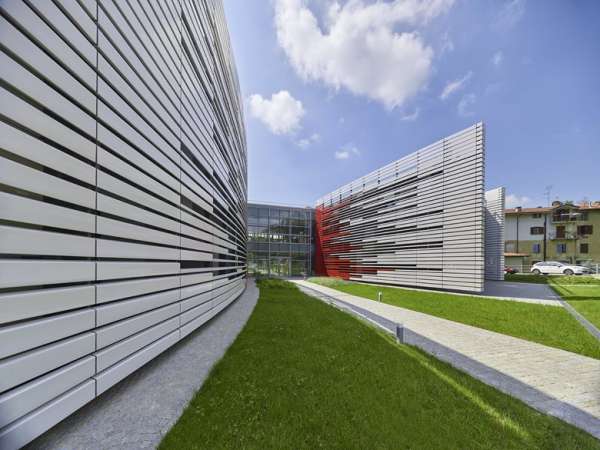 spazio lilt. centro di prevenzione e riabilitazione lega italiana lotta ai tumori. studio di blasi & partner gianni perotti
http://www.legatumori.it/lilt_pdf/Biella.pdf
---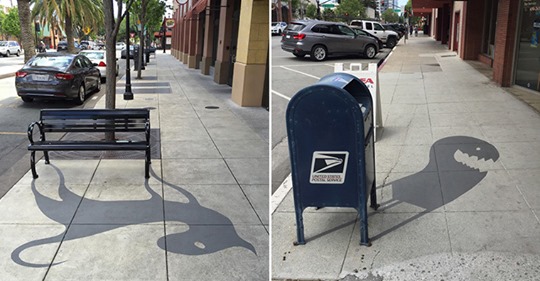 in japan, the gifu prefecture is the largest umbrella manufacturing hub combining traditional-regional technology and contemporary architecture. following that unique characteristic, tokyo-based ht design lab reveals a mesmerizing architectural prototype injected across the cities
---

japanese architect issei suma has completed the construction on one of their latest projects, jikka, a series of five huts located on the top of a previously flattened mountaintop in shizuoka prefecture
---
interiors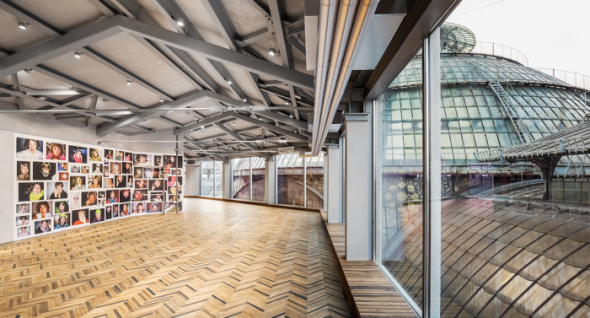 la fondazione prada raddoppia a milano. dopo la sede di via isarco, apre un nuovo spazio in centro città, in galleria vittorio emanuele II. dedicato alla fotografia e ai linguaggi visivi, osservatorio misura 800 metri quadrati ed è situato al quinto e sesto piano di uno degli edifici centrali, al livello della cupola in vetro e ferro
http://www.fondazioneprada.org/
---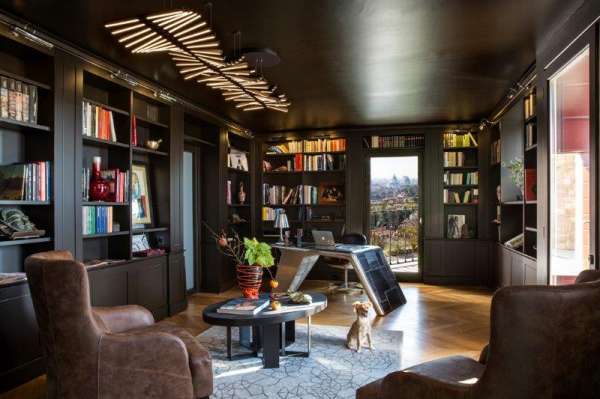 la camera delle meraviglie, progetto claudia pelizzari
---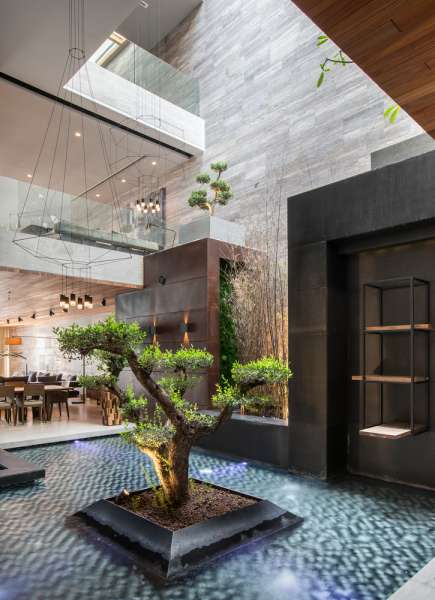 house in amwaj islands, bahrain, project architects moriq, ph rivaz quraishi
---
installations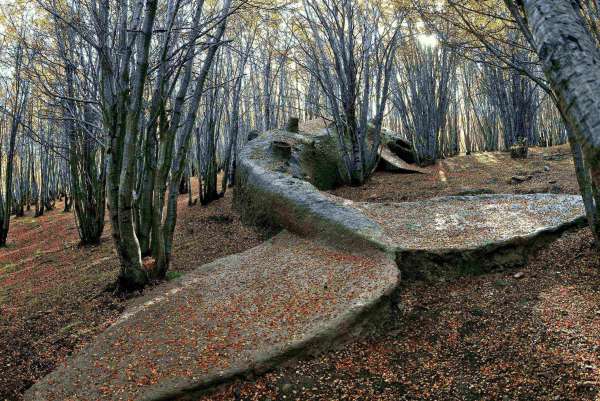 kunsthaus bregenz: three major exhibitions for the anniversary year:
rachel rose, adrián villar rojas and peter zumthor on display at kub during 2017. the argentinian artist adrián villar rojas will now be staging his exhibition at kunsthaus bregenz from may 6 to august 27, 2017
http://www.kunsthaus-bregenz.at
---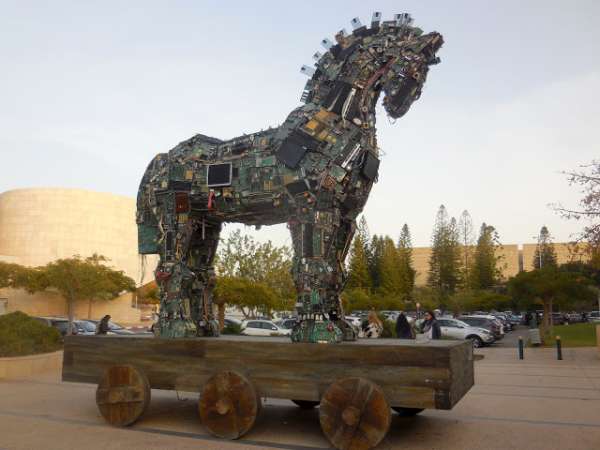 the cyber horse is a piece of work created with thousands of infected computer and cell phone components at the front gates of the tel aviv cyber conference auditorium. ph sarah nathan from viaggi e pensieri
---
hotels, restaurants and bars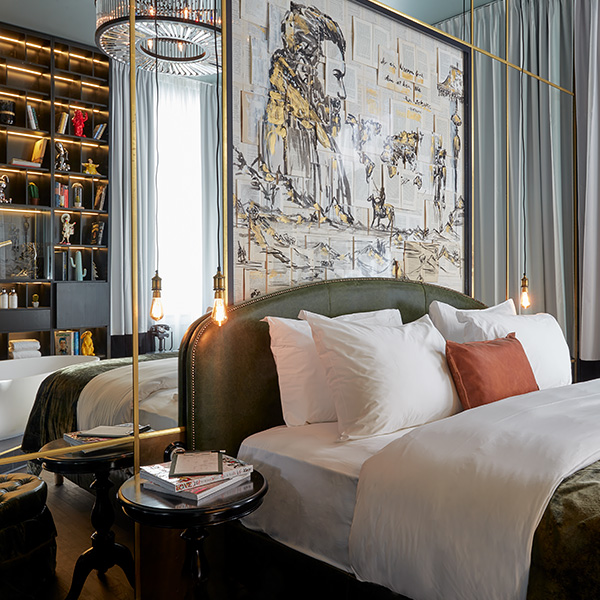 with a spectacle of luxury-yet-playful design behind an art nouveau façade in berlin's charlottenburg neighborhood, the new sir savigny hotel is set to become the new creative center of berlin's old west. sir savigny is a design hotel
---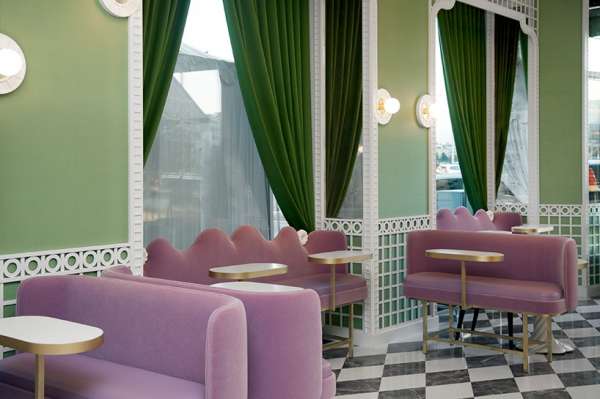 recognized for her whimsical interiors and soft pink candy chair in spaces including sketch london and the redvalentino flagship store, india mahdavi has applied her characteristic style to the ladurée cafe inside the historic hôtel des bergues in geneva, switzerland
https://www.laduree.com/en_int/
---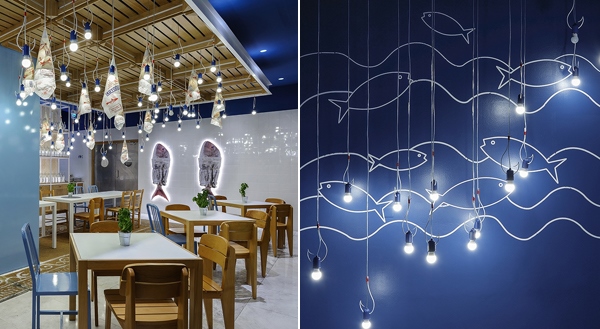 located in limassol, cyprus, the fish market restaurant has recently opened for business, and it's no secret what they have to offer for the public. completed by greek architecture and interior design studio minas kosmidis, this vibrant food hub offers fresh fish, shells, sushi, and any kind of marine delicacy on their menu
http://www.minaskosmidis.com/#welcome
---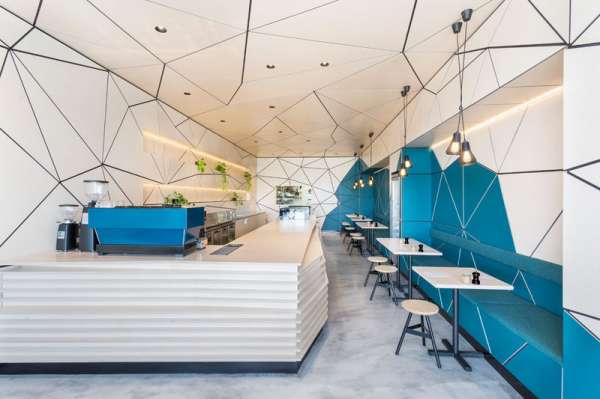 biasol: design studio have recently completed the design of the little hugh cafe in nunawading, a suburb of melbourne, australia. the unassuming shopfront opens up to a compact cafe with a geometric patterns featured throughout. ph ari hatzis
---
musées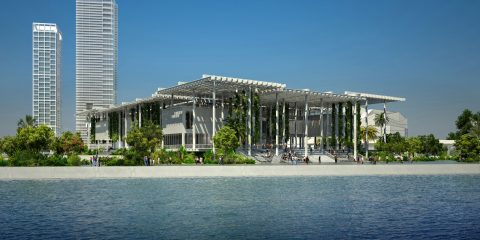 l'apporto alla transizione di jorge m. pèrez, il miliardario americano di origini cubane, grande collezionista, che pochi anni fa ha realizzato nella città di miami il museo che porta il suo nome al quale ha donato 10 milioni di dollari in cash e una collezione di 200 lavori di artisti cubani del valore di 5 milioni di dollari. un segnale fortissimo, che sicuramente prescinde dalla morte di fidel castro, ma che mira a una maggiore conoscenza della scena artistica dell'isola e che conferma ulteriormente un'atmosfera di disgelo tra cuba e gli states. tra le opere in collezione quelle di hernan bas, carlos garaicoa e los carpinteros
---
design

paola lenti. collezione aqua. nuove fonti di ispirazione
---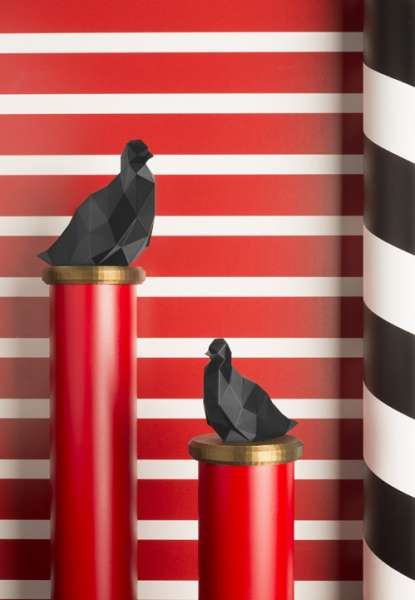 oseléto, il primo complemento d'arredo in stampa 3d proposto all'interno delle sue collezioni. omaggio pop all'house bird reso famoso dagli eames e all'oiseau dei fratelli boroullec per vitra, oseléto è un piccione veneziano trasformato in un ricordo di viaggio. progettato da studio zaven. oseléto fa parte di fritto misto, la nuova collezione di souvenir di design ispirata a un immaginario di venezia ludico e gioioso
http://www.zaven.net/press/strati/
---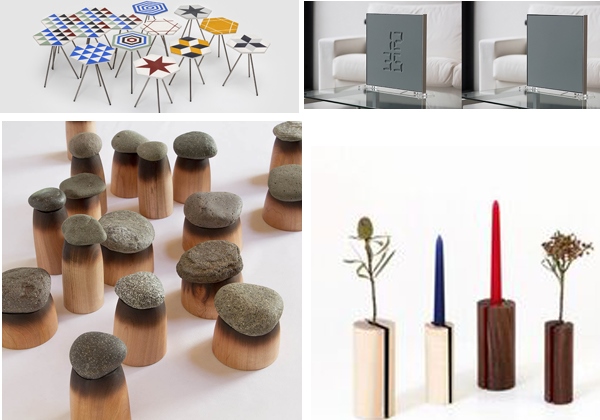 from top left, clockwise
the riad table uses techniques seen in traditional tile manufacturing, project alvaro catalan de ocon and francesco faccin
http://catalandeocon.com/product/riad/
http://www.francescofaccin.it/
switzerland-based company 42foundry has created etch, a timepiece that explores a new way of showing time by exploiting a real 3d effect
http://laughingsquid.com/etch-a-smart-sculptural-swiss-timepiece-that-tells-digital-time-through-an-elastic-surface/
komorebi, il nuovo vaso-portacandele disegnato in edizione limitata da piero lissoni per porro
designo-patagonia crafts home containers with local wood pebbles
http://designopatagonia.com.ar/
---
left, london-based designer veega tankun recently launched the brand veegadesign, specializing in handmade furniture, lighting, and accessories, for a 'crafting comfort'
http://brightoncreatives.com/veega-tankun-3d-design-craft/
right, younes duret présente une sélection de ses nombreuses créations à la galerie h à casablanca. Les shelfs mini-zelli, le canapé sofarabe choisi pour le tournage du dernier film avec tom hanks
---
magasins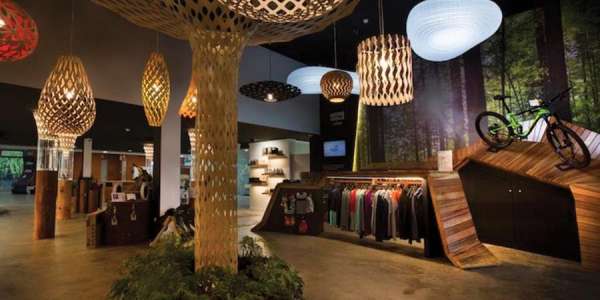 the new inzpired retail store designed by david trubridge in rotorua, new zealand
---
art
the infinite green by adam kalinowski is an example of a "green sculpture" which is a combination of steel and wood construction, soil and vegetating plants
http://www.adamkalinowski.com/
---
exhibitions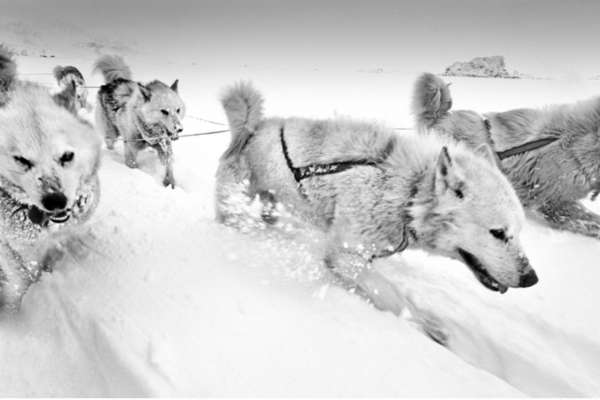 artico. ultima frontiera, venezia, tre oci. fotografie di paolo solari bozzi, ragnar axelsson, carsten egevang. a cura di denis curti
http://treoci.org/index.php/it/scuola-dei-tre-oci
---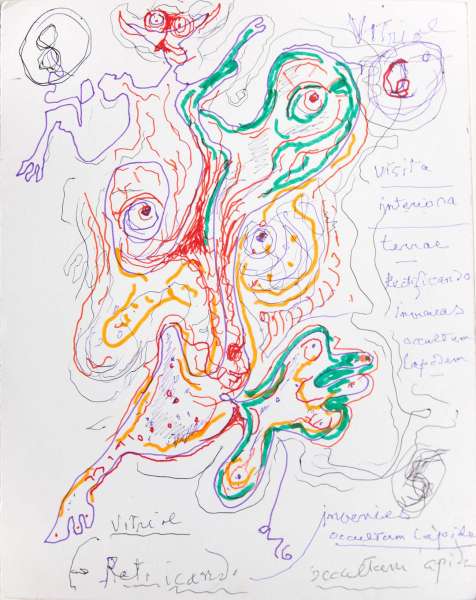 vitriol, disegni di gillo dorfles, 2016, a cura di aldo colonnetti e luigi sansone, triennale di milano fino al 5 febbraio 2017
https://it.wikipedia.org/wiki/Gillo_Dorfles
---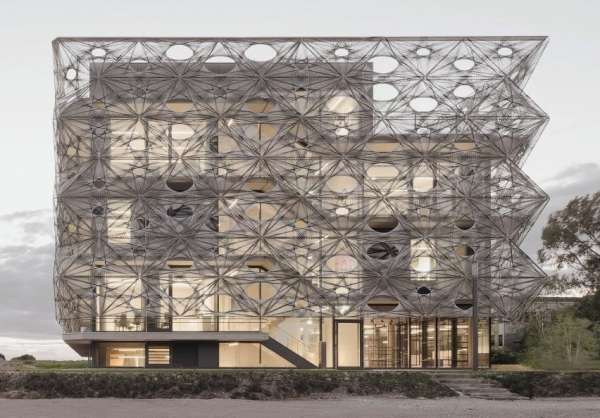 il vitra design museum ospita la mostra "hello, robot. design between human and machine", dove per la prima volta sarà esposta l'evoluzione della corrente robotica. gli oltre 200 pezzi toccano la sfera del design e dell'arte, inclusi i robot utilizzati a fini domestici, quelli legati all'assistenza infermieristica, all'industria, ai video game e alle installazioni multimediali
http://www.design-museum.de/de/informationen.html
---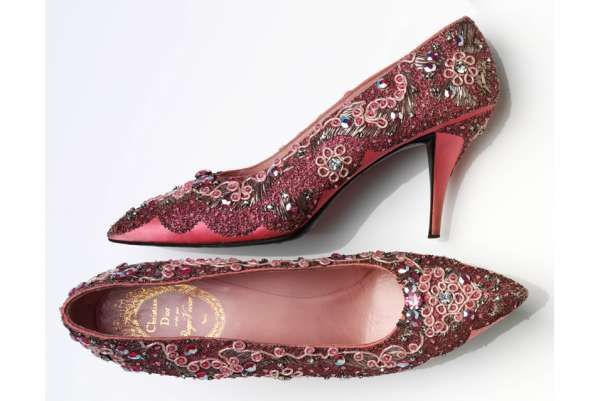 roger vivier per christian dior
il peabody essex museum di salem, massachusetts, usa, presenta la mostra "shoes. pleasure and pain". fino al 12 marzo 2017. una mostra che esplora il potenziale creativo, il significato culturale e il potere emblematico della calzatura attraverso i secoli fino a manolo blahnik, christian louboutin, jimmy choo e prada
http://www.pem.org/exhibitions/191-shoes_pleasure_and_pain
---
tapis
left, tappeto by g.t.design
right, zitanpixel, carpet collection conceived by stephan hamel, ph emanuele marzi
---
photos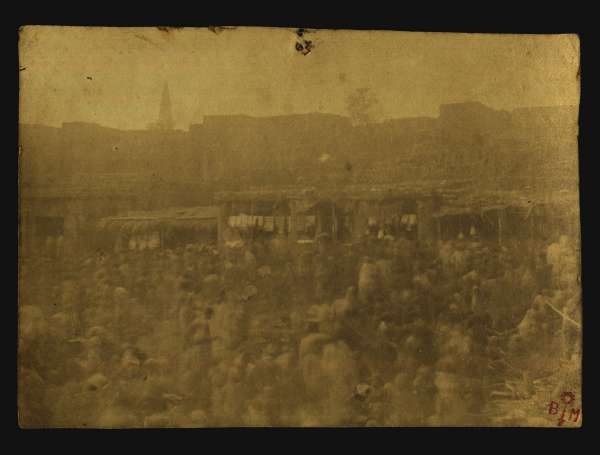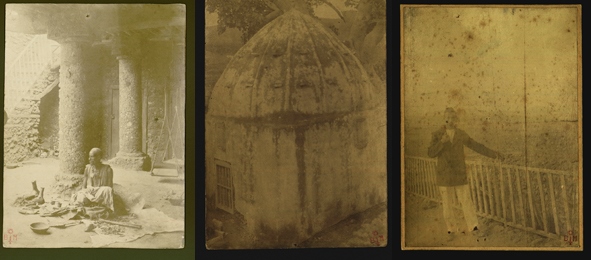 arthur rimbaud, poet and photographer, by lucille pennel
http://www.loeildelaphotographie.com/en/2016/12/30/article/159927114/arthur-rimbaud-photographe/
---
livres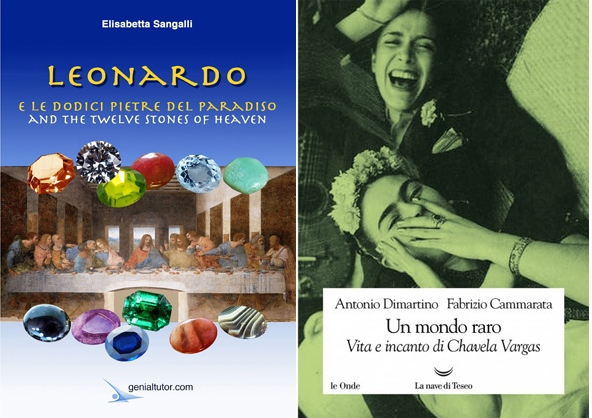 ---
et caetera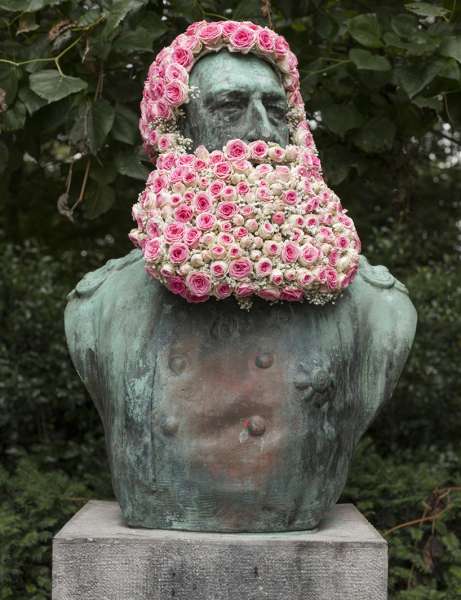 artist geoffroy mottart reinvigorates the often overlooked, historic busts found in parks and public spaces across belgium with a floral touch. bronze and stone statues depicting the likes of leopold II, hermes and the goddess are adorned with quirky botanical beards and blossoming hairstyles
carnet de notes by paolo rinaldi
online weekly magazine 10/01/2017
(voyages, architecture, interiors, design,
restaurants, lumières, art, espos, photos)
carnet de notes 371 has been sent to/
è stato inviato a 35950 recipients/indirizzi
and posted to social networks:
facebook, twitter, delicious and viadeo
you are receiving this newsletter because you are in my professional mailing list and I send it to you as a free journalistic information
Se non volete più ricevere carnet de notes: Rimuovi xxxxemailxxxx dalla mailing list
If you don't want to receive carnet de notes: Unsuscribe xxxxemailxxxx from this mailing list
Ai sensi del D.Lgs. 196/2003 si precisa che le informazioni contenute in questo messaggio sono riservate e a uso esclusivo del destinatario. Qualora il messaggio in parola Le fosse pervenuto per errore, La invitiamo ad eliminarlo senza copiarlo e a non inoltrarlo a terzi, dandocene gentilmente comunicazione. Grazie.
Pursuant to Legislative Decree No. 196/2003, you are hereby informed that this message contains confidential information intended only for the use of the addressee. If you are not the addressee, and have received this message by mistake, please delete it and immediately notify us. You may not copy or disseminate this message to anyone. Thank you.
Our mailing address is:
paolo rinaldi
corso sempione 88
milano, MI 20154 Italy
Copyright © 2013 paolo rinaldi – All rights reserved.