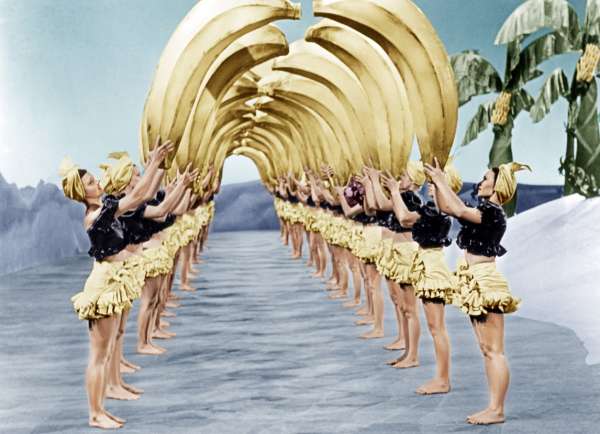 a new york, the quad cinema, on 13th street, reopens after its extensive renovation—under new management and with a programming team dedicated to restoring its former lustre as an art-house and repertory cinema. it does so with a hat tip to its own history: a screening of busby berkeley's 1943 musical extravaganza "the gang's all here," starring carmen miranda and alice faye
---
carnet de notes 388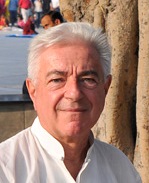 by paolo rinaldi, rinaldi.paolo@fastwebnet.it, 0039.3483577940
---
viaggi/travels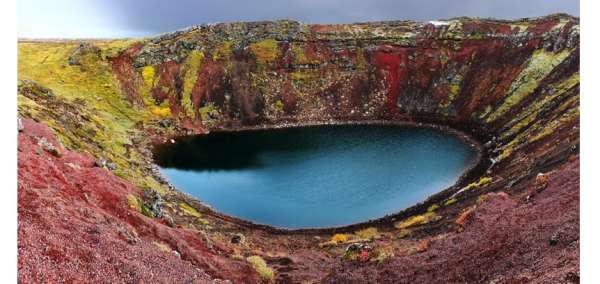 islanda, volto di ghiaccio, cuore di fuoco
http://it.visiticeland.com/, http://www.tucanoviaggi.com
---
architettura/architecture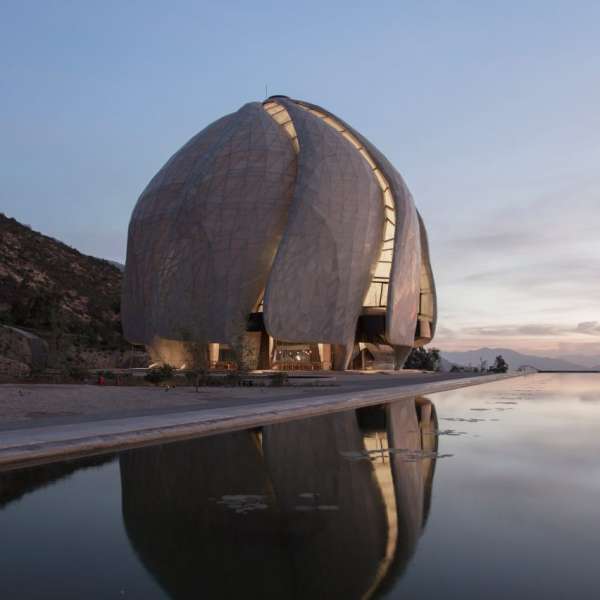 sufi whirling dancers and japanese bamboo baskets were among the references for this sculptural temple in chile by hariri pontarini architects. the bahá'í temple of south america is located just outside of santiago, in the foothills of the andes mountains
http://www.hariripontarini.com/
---

left, nasce atelier marco bagnoli. un atelier d'artista che è anche spazio espositivo, archivio, showroom e sede di un'associazione. è il suo nuovo progetto in toscana
right, nomostudio envisions a multidimensional church in copenhagen. the architects capture the essence of a traditional church while integrating social spaces that go beyond religion
---
mexican studio bnkr arquitectura has projected a sunset chapel in acapulco, mexico. the project was designed to fulfill the client's straightforward requests: the chapel is to take advantage of the picturesque views with the sun setting directly behind the altar cross, and the first phase of crypts are to be located outside adjacent to the building. the site, consisting of a densely forested landscape with a subterranean makeup of layered granite
http://www.bunkerarquitectura.com/
---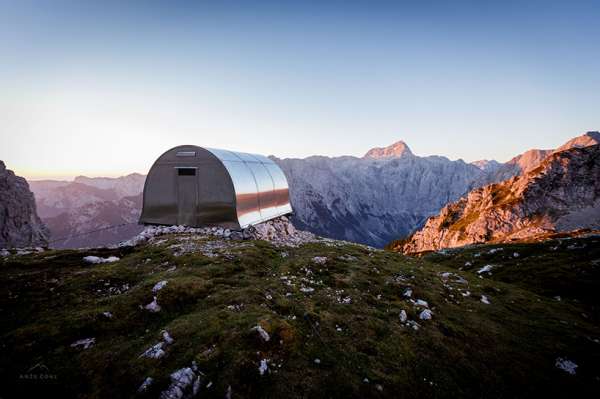 a replica of an alpine shelter originally erected in 1936 has been constructed in slovenia's triglav national park. named 'bivak II na jezerih', the structure closely follows the form of its predecessor, designed by engineer and mountaineer karlo korenini 80 years ago. the original cabin was built after a local mountaineering club decided that a small, but functional shelter would make the region more accessible for exploration. architects sadar vuga. ph miran kambic
---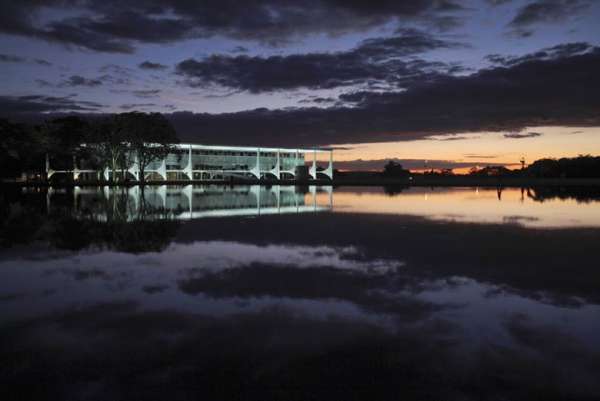 april 21, 1961. the planalto governmental palace, designed by architect oscar niemeyer, is mirrored in its reflecting pool at sunset in brasilia, brazil. the city has celebrated its anniversary. brasilia was awarded the title of cultural patrimony of humanity by the united nations
http://siviaggia.it/viaggi/brasilia-brasile-anniversario-50-anni/1807/
---
interni/interiors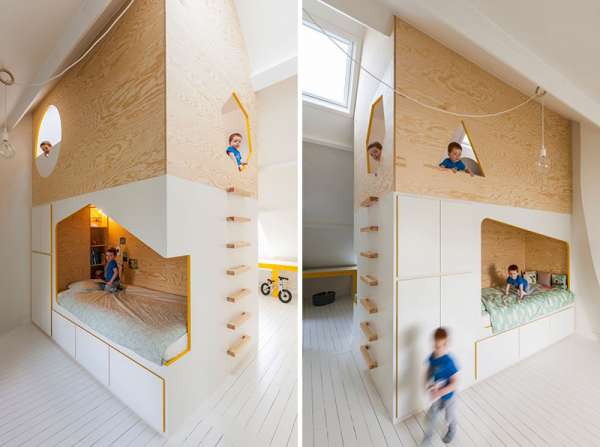 when van staeyen interior architects were tasked with designing a kids bedroom in old mansion, they came up with a unique design to house two beds and a play space. ph luc roymans
---
musei/museums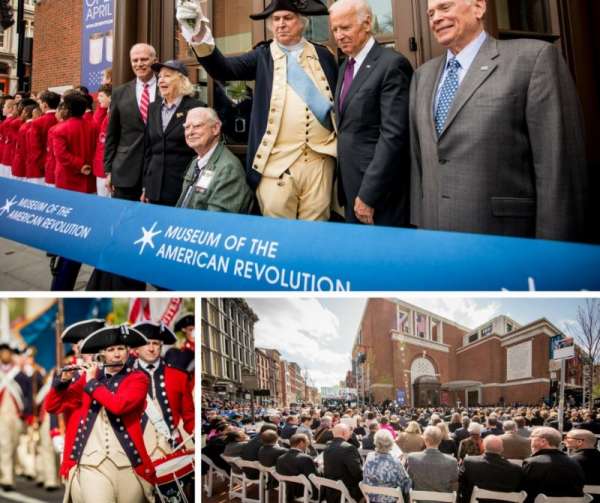 after many years of planning and with the flourish of gen. washington's saber, the doors to the museum of the american revolution were officially opened on April 19, 2017 in historic philadelphia!
---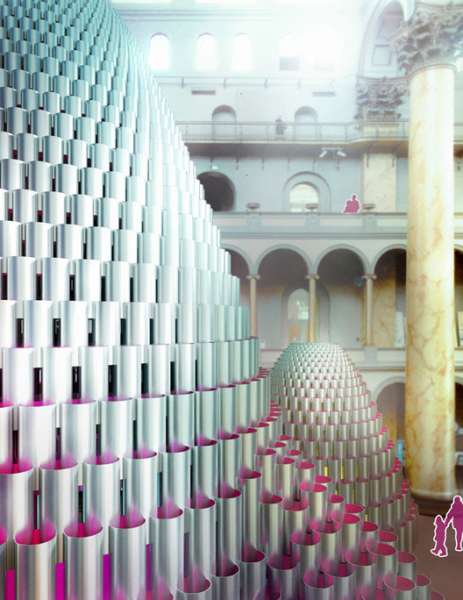 previously home to a beach-like ball pit, a giant maze, and sea of icebergs, this summer the national building museum in washington, d.c. will host the "hive," a 60-foot-tall domed structure made up of more than 2,700 individual paper tubes. designed by studio gang, the installation is part of the museum's summer block party series, which invites architects to fill the building's historic great hall with a temporary, immersive intervention
http://www.nbm.org/, http://studiogang.com/
---
hotels/restaurants/bars

left, new mandarin oriental, bodrum
right, new reception e lobby lounge, mandarin oriental hyde park, london
http://www.mandarinoriental.com/
---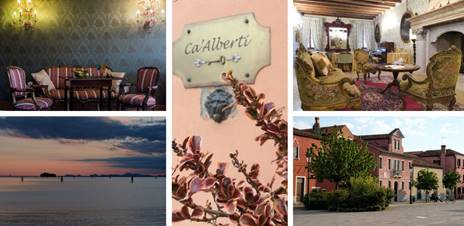 inaugura a malamocco relais alberti, il primo relais de charme nel cuore della laguna di venezia
info@relaisalberti.com
---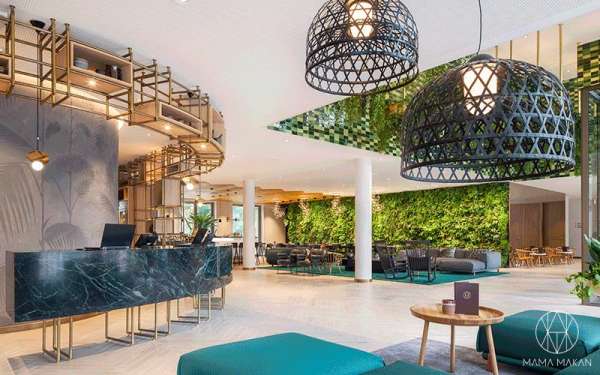 concrete announces the opening of the dutch-indonesian grand café mama makan in the recently opened spinoza hotel by hyatt regency in amsterdam
http://www.concreteamsterdam.nl, http://www.mamamakan.com http://www.hyatt.com
---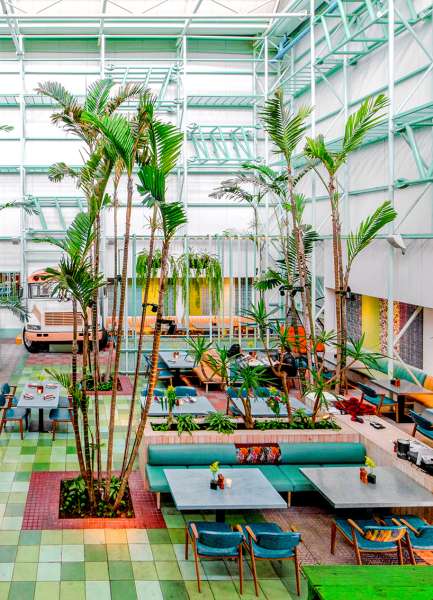 taller ken populates madero café in guatemala with tropical planting and vintage cars. the project's vibrant interior is layered with textures and colors, forming an oasis-like escape from the outside world
---
design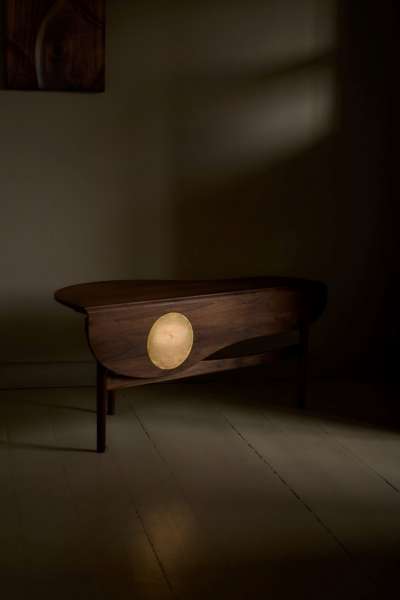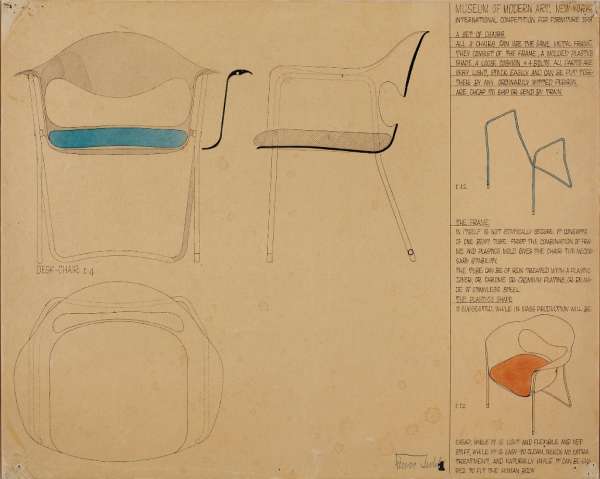 finn juhl, the modern art chair. in 2001 one collection was granted the sole rights to finn juhl's original furniture
exhibition: the house of finn juhl, from 1 to 3 june, at frederiksgade 1, copenhagen, denmark
http://www.onecollection.com/, http://www.finnjuhl.com
---

legno e ceramica. design meneghello paolelli associati per the artceram
---

left, hypertable by bellini
center, glas by nendo
right, strata by yabu pushelberg
---
left, pocket by stone design for bla station
center, couture armchair by by färg & blanche for bd barcelona design
http://bdbarcelona.com/en/product/240
right, womb chair by knoll europe
http://www.knolleurope.com, http://www.knoll.com
---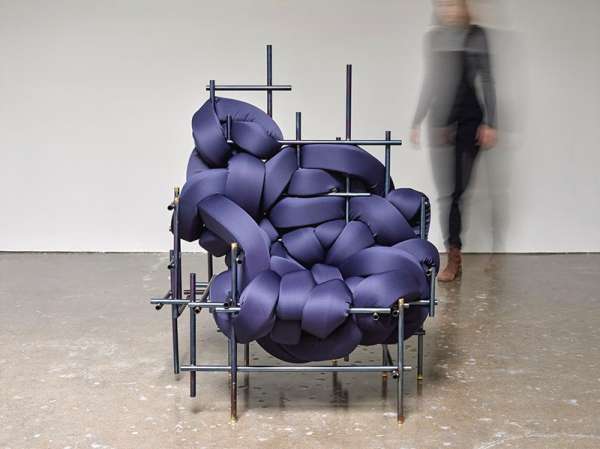 american designer evan fay has created a sculptural furniture piece named the lawless chair. ph charlie schuck
http://www.evanfayfurniture.com/
---
installazioni/installations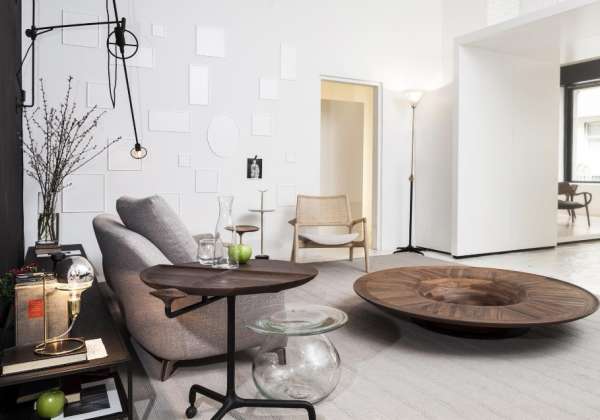 "good news from brazil" by jader almeida for sollos
---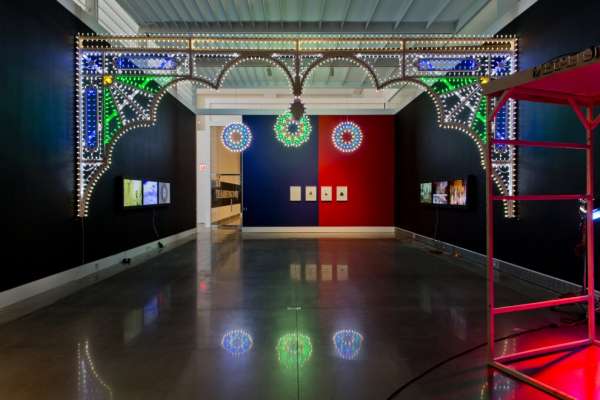 camille henrot: "if wishes were horses" at kunsthalle wien
http://www.kunsthallewien.at/#/en
---
showrooms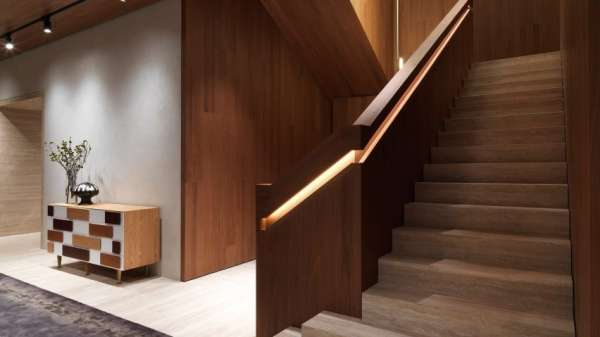 for his first flagship design since becoming its creative director, vincent van duysen has created a space for molteni&c that feels like a "secluded home from home"
http://www.molteni.it/it/designer/vincent-van-duysen
---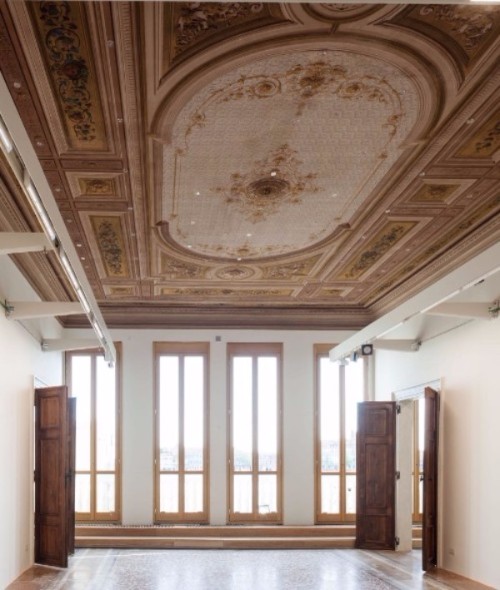 v-a-c foundation, un'istituzione senza scopo di lucro fondata a mosca nel 2009 da leonid mikhelson e teresa iarocci mavica, presenta la nuova sede della fondazione a venezia: il palazzo delle zattere
---
luci/lumières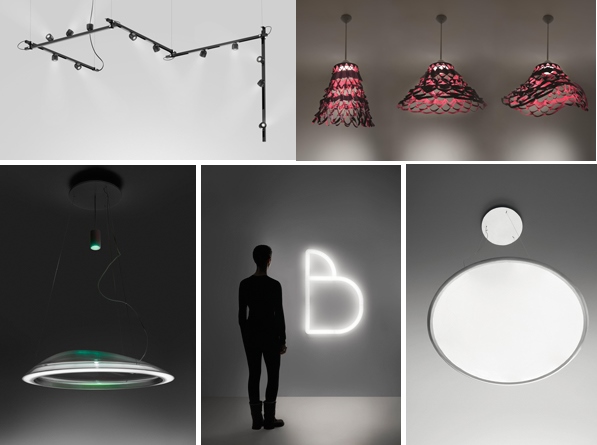 from top left, clockwise
olmo by giulio iacchetti; les danseuses by atelier oi; discovery by ernesto gismondi; alphabet of light by big-bjarke ingels group; ameluna by artemide/mercedes benz style
---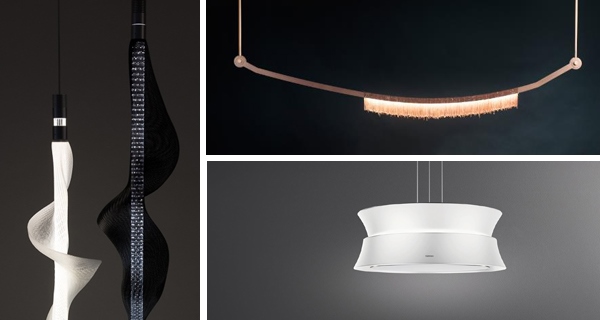 from left, clockwise
studio thier&vandaalen, http://thiervandaalen.com/; cto lighting studio and collaborations with autoban, larose guyon, michael verheyden, and stéphane parmentier, http://www.ctolighting.co.uk; cappa aspirante e illuminante by falmec, http://www.falmec.it/
---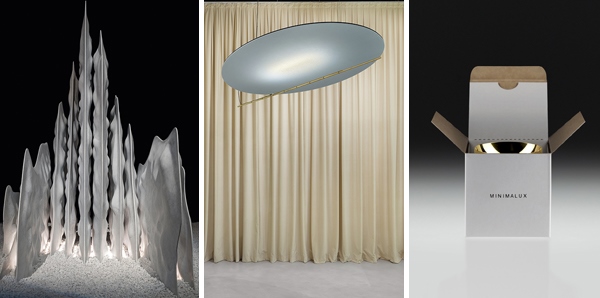 left, la luce del marmo by franchiumbertomarmi, http://www.franchigroup.it/; center, ellipse for textilmuseum tilburg by studio formafantasma, http://www.formafantasma.com/; minimalux by casper vissers, https://vimeo.com/104481651
---

left, seed cloud installation by ochre at roossana orlandi
right, moule, strutture in acciaio, by studio 14 for marchetti
http://www.marchettiilluminazione.com/it/
---
left, lampada da tavolo alice di cristina celestino per budri
http://www.budri.com, http://cristinacelestino.com/
center, from the family bellhop di barber & osgerby per flos
http://barberosgerby.com/projects, http://www.flos.com/en/home
right, lamp clochette and ottone secondo by zpstudio at colé atelier
http://www.zpstudio.it/, http://ateliercole.com/
---
mostre/exhibitions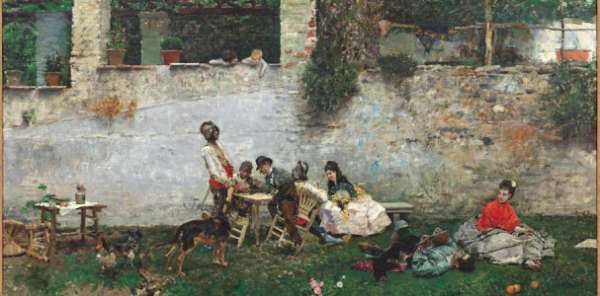 mariano fortuny (1838-1874) visita zaragoza con 'tiempo de ensoñación. andalucía en el imaginario de fortuny', una exposición realizada en colaboración con el patronato de la alhambra y generalife y el museu nacional d´art de catalunya (mnac) que conmemora los más de 140 años del viaje del pintor de reus a granada. zaragoza, caixaforum zaragoza, fino al 26 agosto
http://www.iicmelbourne.esteri.it/iic_melbourne/it/
---

mauro mori, les atelier courbet gallery, new york
http://www.mauromori.it/, shop@ateliercourbet.com
---
et caetera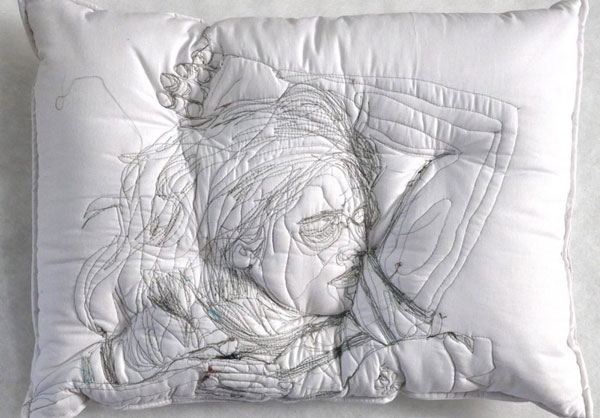 iranian artist maryam ashkanian embroiders individuals deep in sleep onto the surface of her handmade pillows, matching the size of her subjects to the area one would physically occupy if they took a nap on her work. the stitched sleepers lay sprawled in different configurations on the white background, some with their arms outstretched, whiles others hold them tucked into their bodies. these sculptures are a way to access the wide subject matter of dreams, a place where ashkanian feels we can observe ourselves in one of the purest forms
carnet de notes by paolo rinaldi
online weekly magazine 22/05/2017
(travel, viaggi, architettura, interni, design, hotels, ristoranti, bar, luce, arte, mostre, foto, fashion, installazioni, musei, teatro)
carnet de notes 388 has been sent to/
è stato inviato a 12421 recipients/indirizzi
and posted to social networks:
facebook, twitter, linkedin and viadeo
you are receiving this newsletter because you are in my professional mailing list and I send it to you as a free journalistic information
Se non volete più ricevere carnet de notes: Rimuovi xxxxemailxxxx dalla mailing list
If you don't want to receive carnet de notes: Unsuscribe xxxxemailxxxx from this mailing list
Ai sensi del D.Lgs. 196/2003 si precisa che le informazioni contenute in questo messaggio sono riservate e a uso esclusivo del destinatario. Qualora il messaggio in parola Le fosse pervenuto per errore, La invitiamo ad eliminarlo senza copiarlo e a non inoltrarlo a terzi, dandocene gentilmente comunicazione. Grazie.
Pursuant to Legislative Decree No. 196/2003, you are hereby informed that this message contains confidential information intended only for the use of the addressee. If you are not the addressee, and have received this message by mistake, please delete it and immediately notify us. You may not copy or disseminate this message to anyone. Thank you.
Our mailing address is:
paolo rinaldi
corso sempione 88
milano, MI 20154 Italy
Copyright © 2013 paolo rinaldi – All rights reserved.