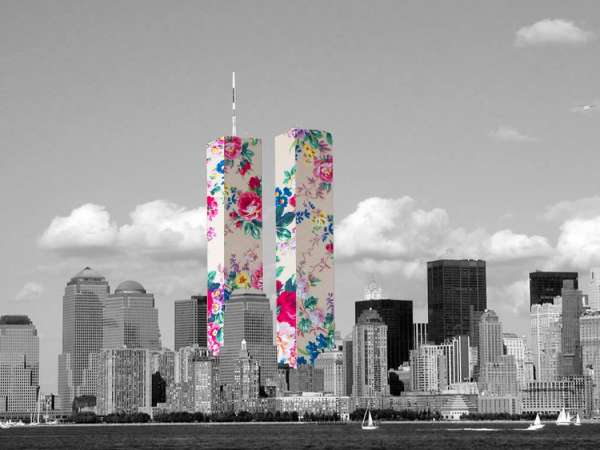 ignant art, guy catling
https://www.ignant.com/tag/guy-catling/
---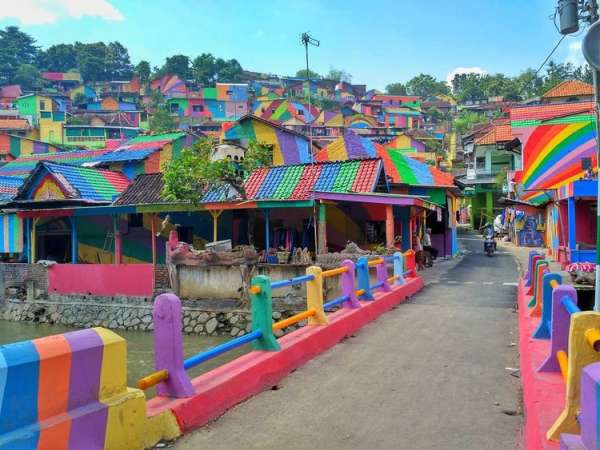 seeking to liven up their town and make a splash in the realm of tourism, the small village of kampung pelangi, indonesia, has undergone a vivid, multicolored transformation. ph instagram user arieprakhman
http://www.indonesia.travel/landing
---
carnet de notes 396
by paolo rinaldi, rinaldi.paolo@fastwebnet.it, 0039.3483577940
isfahan, iran, may 2017 (ph annamaria arnesano)
---
viaggi/travels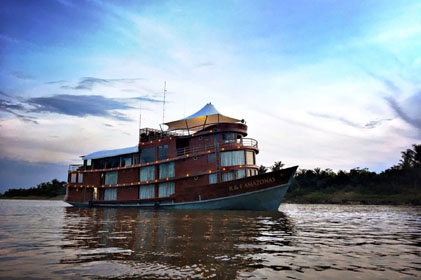 un viaggio che unisce al lusso vintage di una crociera sul fiume il contatto diretto con la natura, sul rio delle amazzoni nel tratto pruviano fino a iquitos
---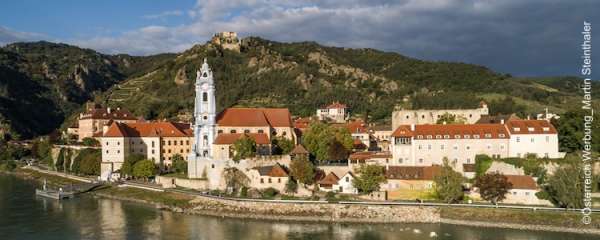 viaggio in serbia navigando il danubio a bordo del battello usato dal regista kusturica per il film underground. un itinerario che da novi sad alle porte di ferro introduceai sapori e alle tradizioni della regione
http://www.viaggiemiraggi.org/
---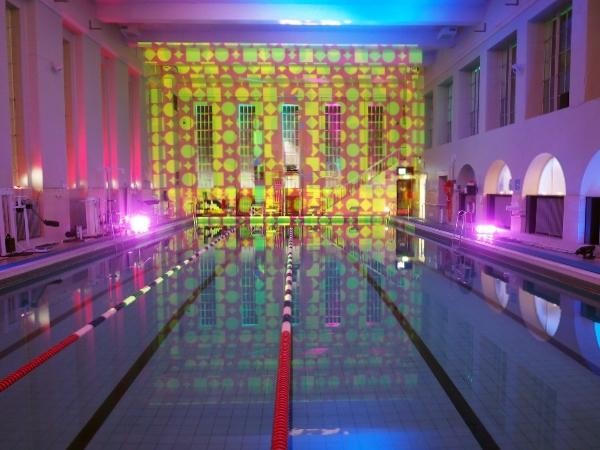 you can not visit iceland without visiting a pool. icelanders know how to take full advantage of that geothermal water and nearly every town in iceland has one. Tthere are seven in Reykjavík. they open early and close late. this is where icelanders do their after work socializing
http://visitreykjavik.is/sundholl-reykjavikur
---
architettura/architecture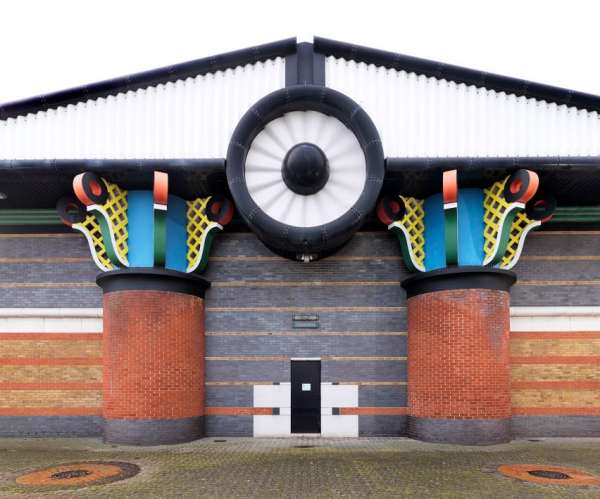 a london pumping station designed by british architect john outram has been grade II* listed, in a move that historic england hopes will see other postmodern buildings recognised for their architectural significance. the isle of dogs storm water pumping station was built between 1986 and 1988 in the east london borough of tower hamlets
---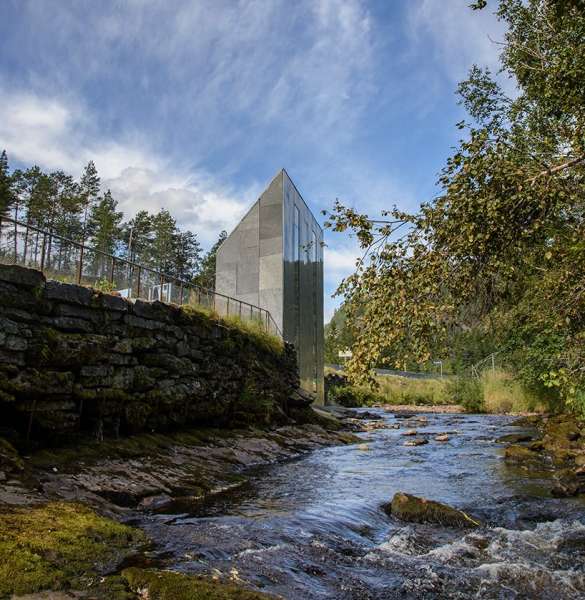 near the picturesque skjervet waterfall in norway, a sculptural service center carved from natural stone has been constructed to serve as two restrooms and a small technical room. completed by fortunen as, the architects' challenge was to accentuate and enhance the experience of the natural landscape. ph steinar skaar
http://www.arkitektbedriftene.no/fortunen-as
---


an outdoor exhibition of art installations and site-specific works is currently taking place across the coachella valley and its desert landscape. as part of the epic project, doug aitken has realized 'mirage', a typical california ranch style house completely clad in reflective mirrored surfaces. ph lance gerber
http://www.dougaitkenworkshop.com/
---
interiors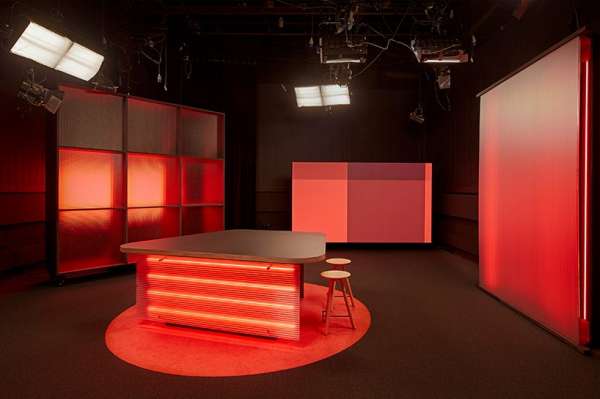 stefano colli redesigns spanish tv station using raw and minimal forms. ph josé hevia
---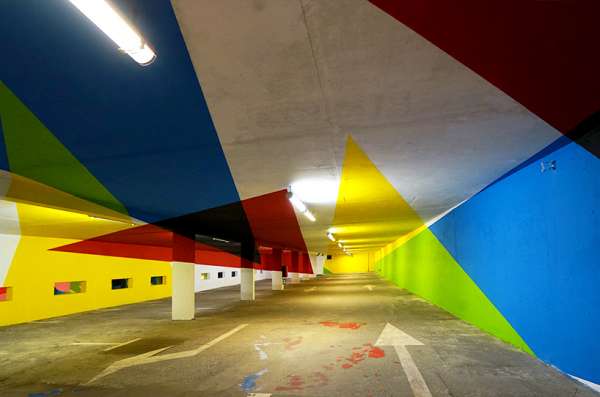 within a parking lot in the saint-gervais mont blanc region of france, argentinian artist elian chali has interpreted the architecture of the site as an immersive spatial painting
---
installazioni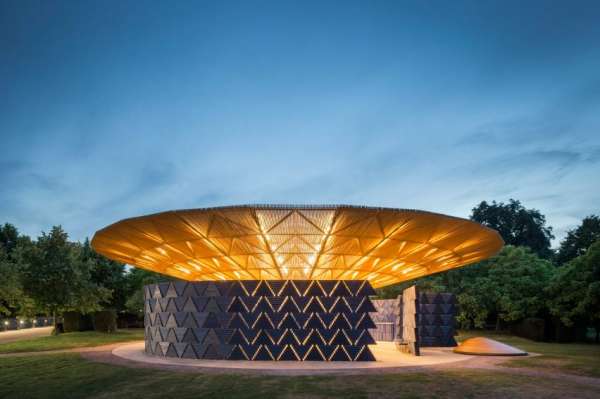 the serpentine pavilion, london, "the pavilion that i was commission to do is inspired by a tree" explains diébédo francis kéré. "where I come from in burkina faso, a tree is often a public space. it can be a kindergarten, it can be a market, a gathering place for everyone"
http://www.kere-architecture.com/
---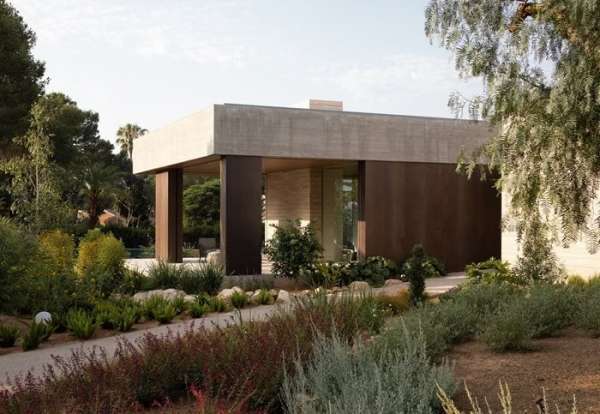 un arco di nebbia sovrasta un ponte che conduce al tempio: è arc zero, l'installazione di james tapscott commissionata dal japan alps art festival
https://www.facebook.com/jamestapscottartist/
---
musei/museums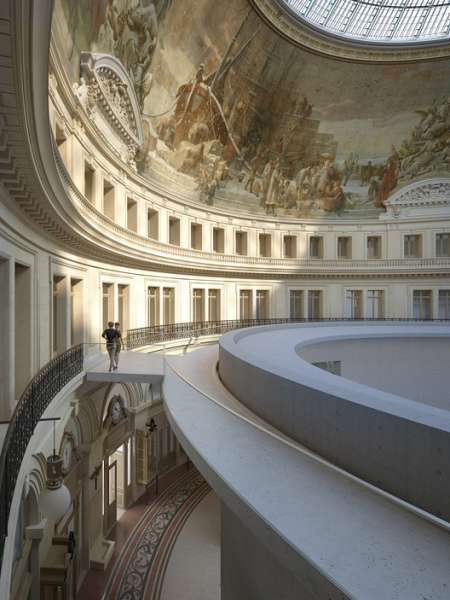 art collector françois pinault has revealed plans for a "completely circular museum" that will be located within a 19th century, domed structure that once housed the parisian stock. to accomplish this, pinault has enlisted the services of Tadao Ando, whose design calls for the construction of a giant concrete cylinder located directly below the building's soaring rotunda
http://www.tadao-ando.com/exhibition2017/
---
hotels/restaurants/bars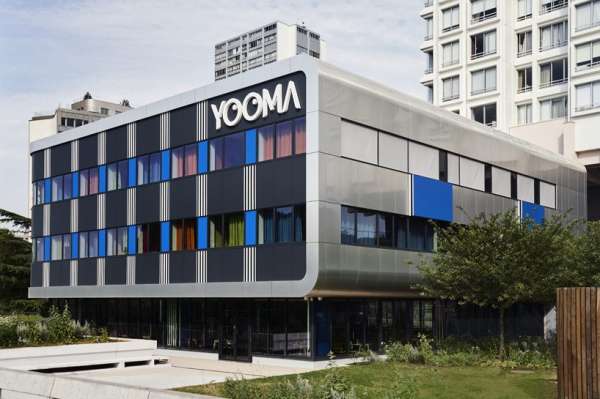 ora ito has completed the architectural design for the new yooma hotel in paris in artistic collaboration with daniel buren. following a specific framework, daniel buren implemented a deep blue which runs throughout the hotel. ph sebastien veronese
http://www.ora-ito.com/, https://www.danielburen.com/map?type=exhibits_current
---

m89 hotel, il nuovo indirizzo dell'accoglienza business milanese è progettato da piuarch
https://www.piuarch.it/index.php/it/
---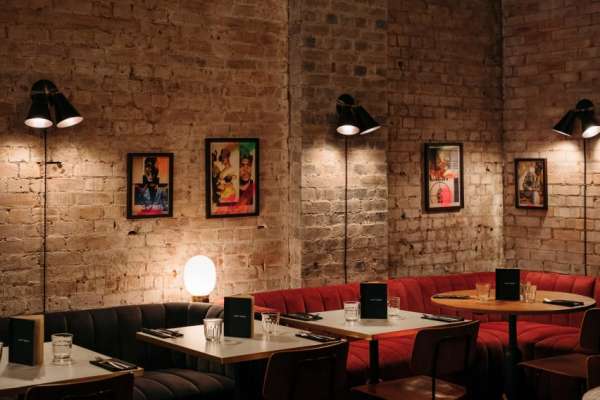 london restaurant dirty bones took inspiration from 1970s brooklyn style apartments and the glamour of studio 54, for its new space in soho, which features velvet seating, a wood-panelled bar and a toilet hidden behind a faux bookshelf. interior design lotti lorenzetti
---
design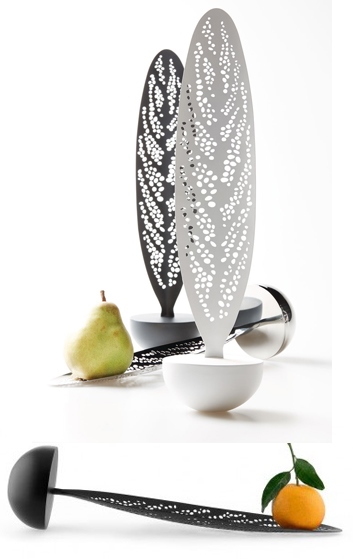 "lovely breeze" è il primo progetto disegnato per alessi dalla designer giapponese sakura adachi. nelle sue opere di design, l'autrice combina approccio concettuale e artigianalità attraverso un linguaggio sapiente e armonico
http://www.sakurah.net/, http://www.alessi.com/it
---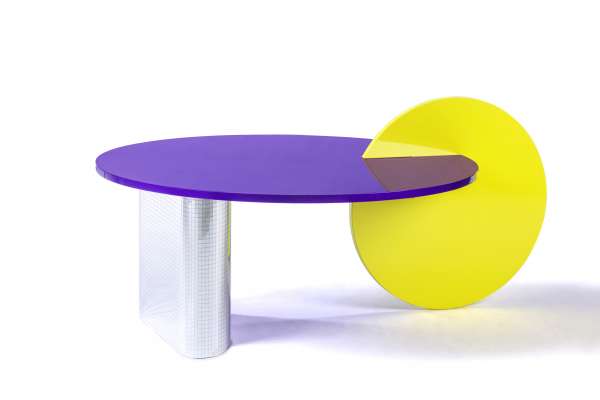 coffee table saturn, collezione galactica, altreforme
---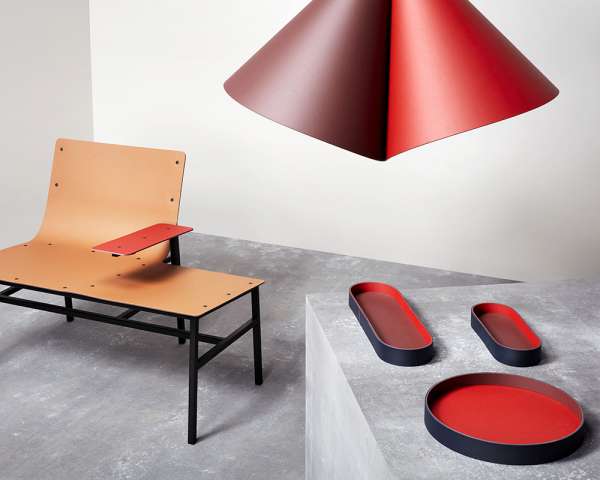 everything but the desktop by daphna laurens
---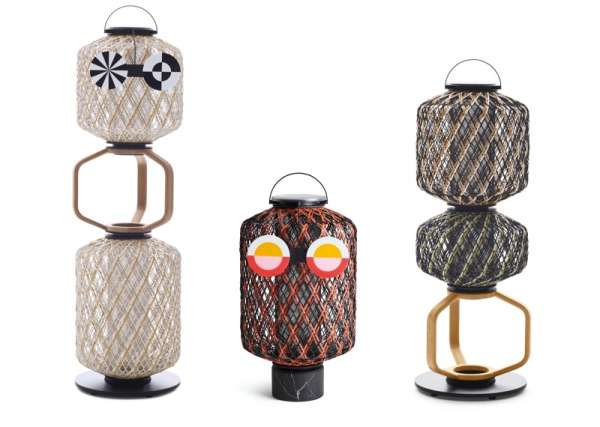 the others, collezione di lanterne antropomorfiche by stephen burks for dedon
---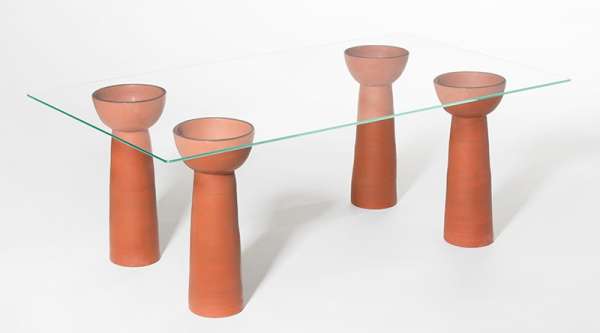 using a traditional method of fabrication, the potter's wheel, a modern tableusing terra cotta
---
photos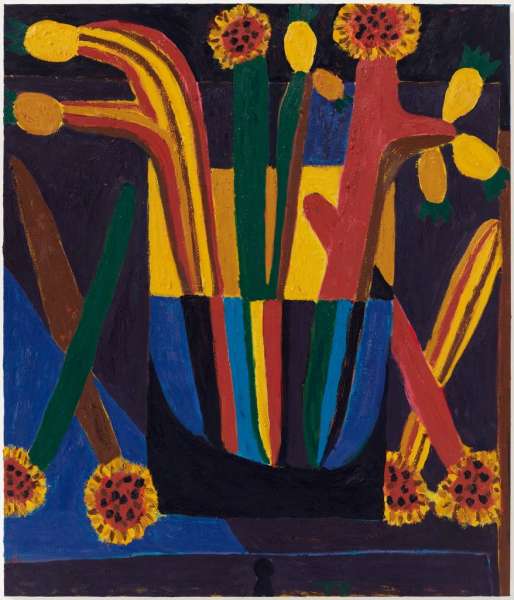 stev'nn hall blends photography and painting together in an impressionistic style, often focusing his works on the rural landscapes of his canadian home, or images of flowers he takes in his studio. The pieces are built from images shot with a 35mm camera, and feature gestures on the surface in the mediums of acrylic, ink, and pastel
---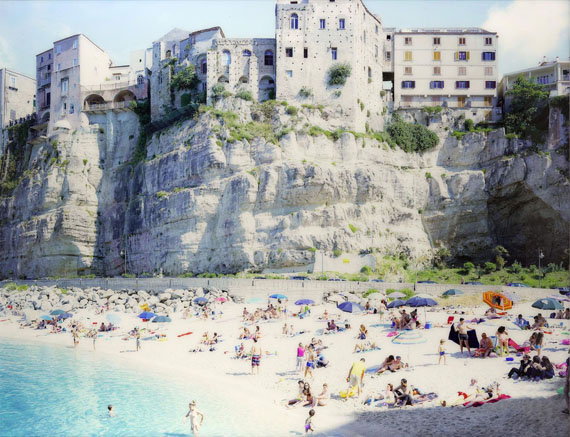 massimo vitali, tropea shadow, calabria, italy
---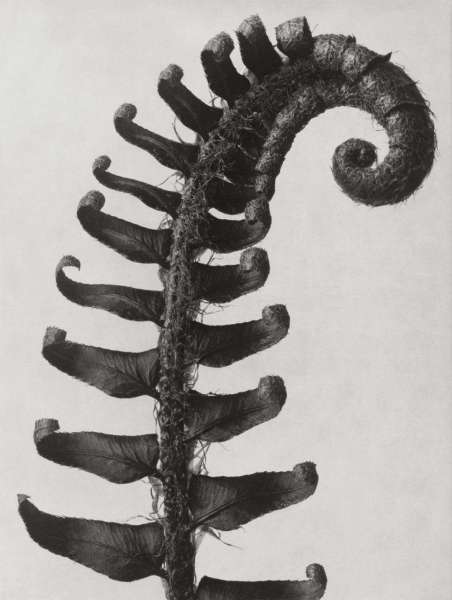 karl blossfeldt, polystichum munitum, western swordfern, young furled frond
https://en.wikipedia.org/wiki/Karl_Blossfeldt
---
arte/art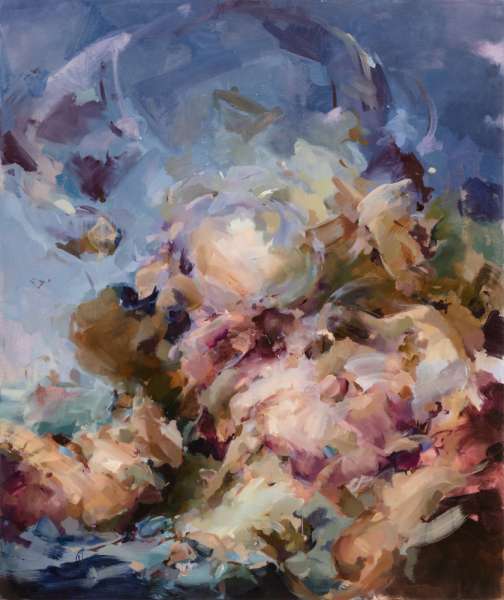 artist and writer chris rodley utilized a deep learning algorithm to create these really lovely illustrations of dinosaurs composed of plants. the images were generated with an online service called deepart that lets you upload a "target" image and then apply a visual style to it
---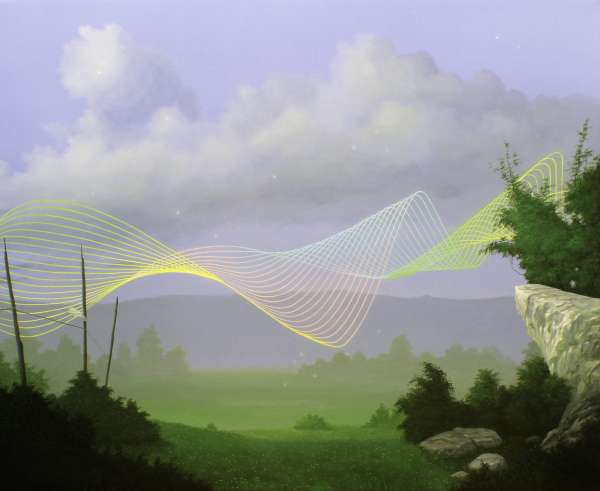 apart spaziocritico ospita #ffffff mostra personale di paolo pibi (marrubiu 1987), curata da sharon di carlo
http://www.apartspaziocritico.com
---
luci/lumières
sopra, eurasia tunnel è molto innovativo e all'avanguardia dal punto di vista illuminotecnico grazie a iguzzini: ha una lunghezza di quasi 15km, di cui 5,4km sottomarini, e raggiunge una profondità massima di 106m sotto il livello del mare
sotto, tel aviv based product designer yuval tzur introduces his latest decorative wall lamp, slice. the designer's product reflects the club scene of the 80's where vivid colors were vastly used. ph ido adan
---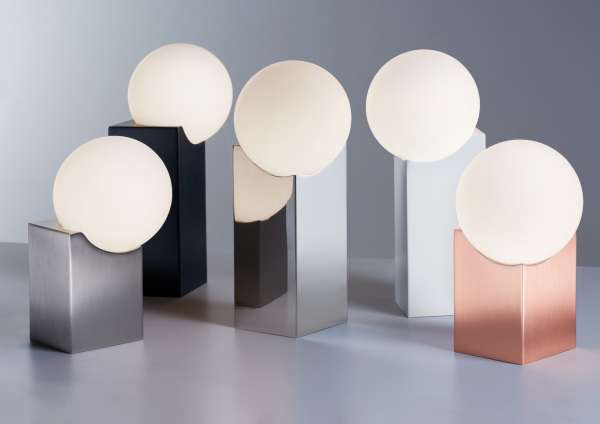 cub light designed by aggo design studio and made by pujol iluminación
http://www.aggoid.com/cubbyaggodesign/
https://www.pujoliluminacion.com/Catalogo-6/familias/CUB-69.html
---
mostre/exhibitions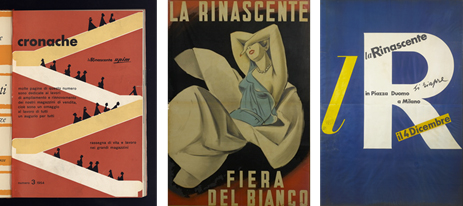 il comune di milano cultura, palazzo reale e la rinascente celebrano i 100 anni del nome della grande azienda milanese, con una mostra che racconta un secolo di storia del costume e della cultura di milano e dell'italia. a palazzo reale fino al 24 settembre. progetto di sandrina bandera e maria canella
palazzorealemilano.it, rinascente.it
---
left, french designer and memphis group member nathalie du pasquier has created more than 50 new pieces for her first solo show in the uk in 25 years. the from time to time exhibition, which is hosted by pace london until 29 july, features sculpture, paintings and drawings, with bold geometric forms and colourful contrasts
http://www.nathaliedupasquier.com/home2.html
---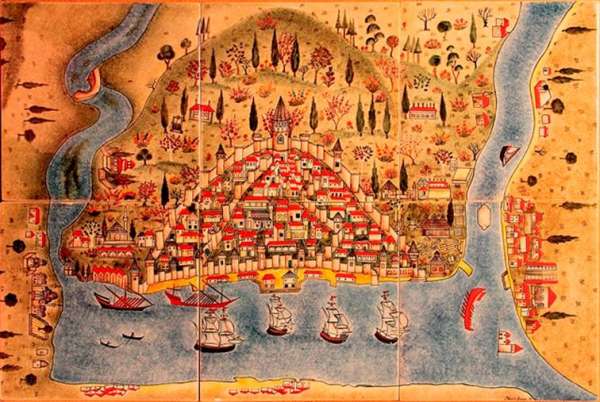 matrakçi nasuh, genio del XVI secolo, società geografica italiana, palazzetto mattei in villa celimontana, roma
---
et caetera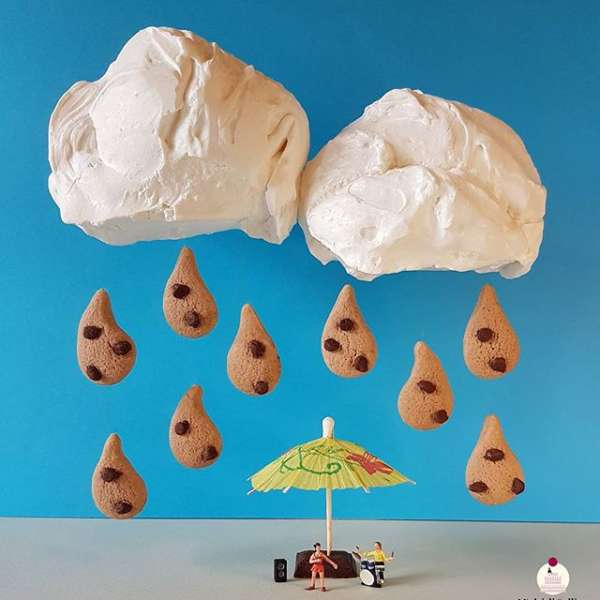 i dolci di gulliver, matteo stucchi
https://www.instagram.com/idolcidigulliver/
---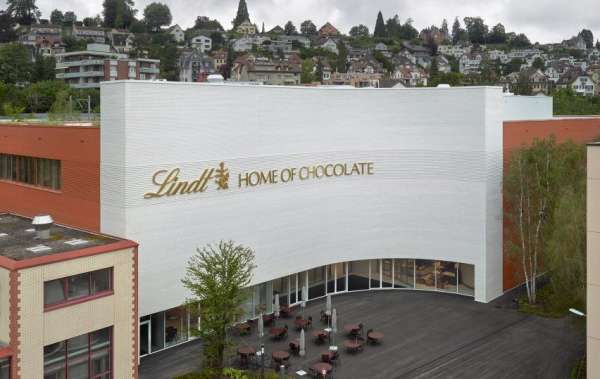 moscow-based bakery kalabasa takes a more abstract view of cake decorating, mounting its confections with stiff swipes of chocolate that look like painted brushstrokes. the colorful cakes and cupcakes are each decorated with layers of the crisp painterly gestures, and often drizzled with similar colors to tie together the whole production

carnet de notes by paolo rinaldi
online weekly magazine 17/07/2017
(travel, viaggi, architettura, interni, design, hotels, ristoranti, bar, luce, arte, mostre, foto, fashion, installazioni, musei, teatro)
carnet de notes 396 has been sent to/
è stato inviato a 12609 recipients/indirizzi
and posted to social networks:
facebook, twitter, linkedin and viadeo
you are receiving this newsletter because you are in my professional mailing list and I send it to you as a free journalistic information
Se non volete più ricevere carnet de notes: Rimuovi xxxxemailxxxx dalla mailing list
If you don't want to receive carnet de notes: Unsuscribe xxxxemailxxxx from this mailing list
Ai sensi del D.Lgs. 196/2003 si precisa che le informazioni contenute in questo messaggio sono riservate e a uso esclusivo del destinatario. Qualora il messaggio in parola Le fosse pervenuto per errore, La invitiamo ad eliminarlo senza copiarlo e a non inoltrarlo a terzi, dandocene gentilmente comunicazione. Grazie.
Pursuant to Legislative Decree No. 196/2003, you are hereby informed that this message contains confidential information intended only for the use of the addressee. If you are not the addressee, and have received this message by mistake, please delete it and immediately notify us. You may not copy or disseminate this message to anyone. Thank you.
Our mailing address is:
paolo rinaldi
corso sempione 88
milano, MI 20154 Italy
Copyright © 2013 paolo rinaldi – All rights reserved.