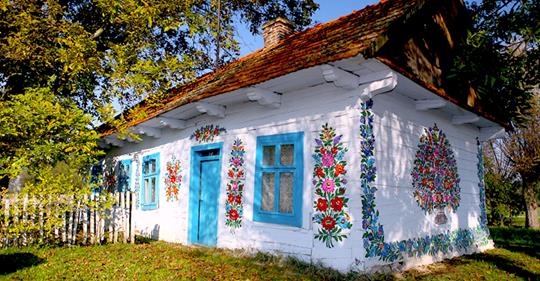 It started with a woman painting a flower to cover up soot stains. Now, every house, barn, church, and well in this Polish village of Zalipie is covered in floral paintings.
mymodernmet.com, https://www.artsy.net/article/artsy-editorial-tiny-polish-village-filled-flower-painted-cottages
---
carnet de notes 485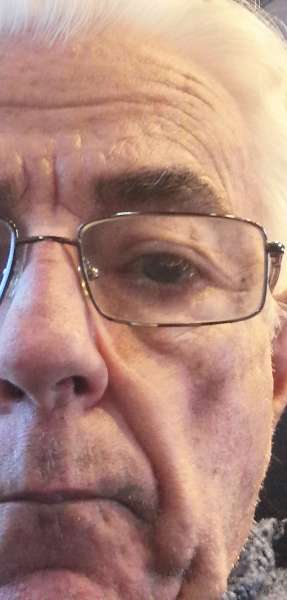 carnet de notes by paolo rinaldi, rinaldi.paolo@fastwebnet.it, 0039.3483577940, @paolorinaldi, https://www.facebook.com/paolrin
---
voyages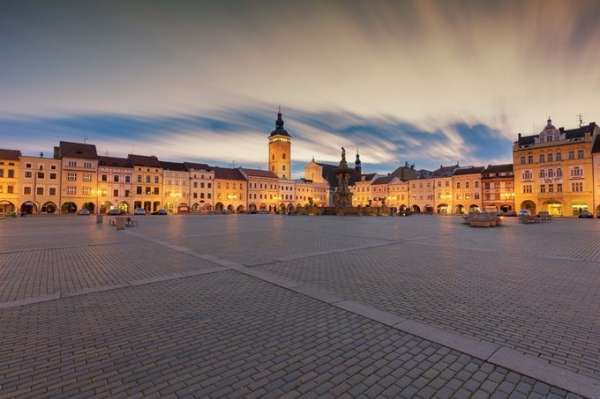 Praga. the building fred and ginger
---
Innsbruck in festa per i 500 anni dalla morte dell'imperatore massimiliano 1° d'asburgo
http://www.maximilian2019.tirol, http://www.innsbruck.info, http://www.austria.info
---
architecture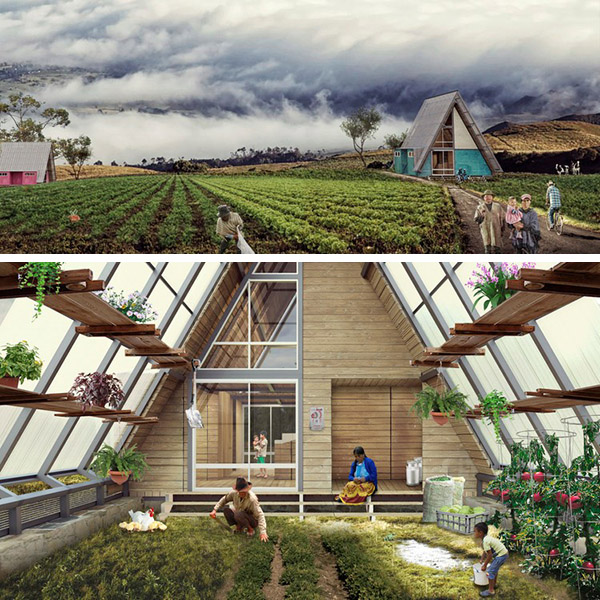 Faced with the challenge of designing housing units for rural areas south of the city of Bogotá, Sociedad Colombiana de Arquitectos (Colombian Society of Architects) called upon a participation of proposals with technical and spatial solutions. Considering the adaptability of this architecture of the unity to the terrains situated in three varying geographies and characterised by an Andean landscape, the jury granted the second prize to Espacio Colectivo Arquitectos Estación Espacial Arquitectos. ph Cortesía de Espacio Colectivo Arquitectos Estación Espacial Arquitectos
https://estacionespacialarquitectos.com/
---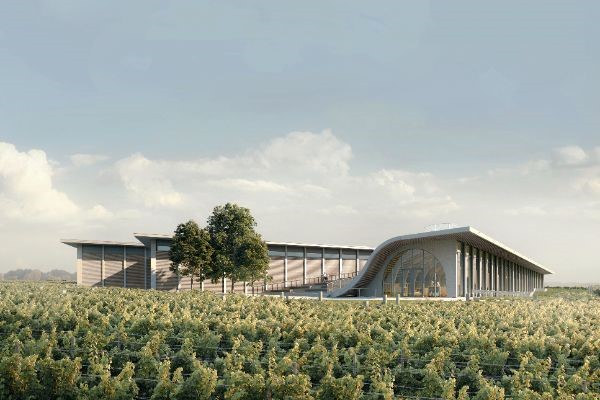 chybik kristof architects & urban designers unveil the new design for the expansion of the lahofer winery in the czech republic. nestled in the moravian countryside, known for its vineyards, the lahofer winery is a compelling fusion of tradition, nature and modern wine making practices.
---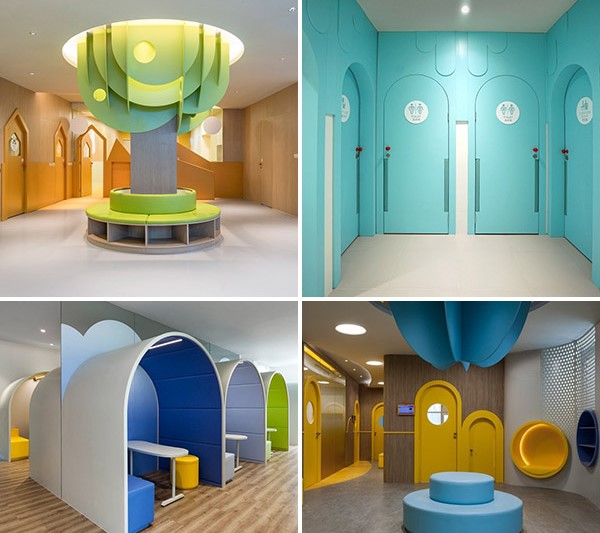 vudafieri-saverino completes four kindergartens in china with bold geometries and colors: two in shenzhen and two in suzhou – and an office for american brand gymboree play & music. designed as stimuli for imagination and learning, the immersive and highly experiential spaces are characterized by bold colors, shapes and geometries that give life to an imaginative world.
https://www.vudafierisaverino.it/
---
interiors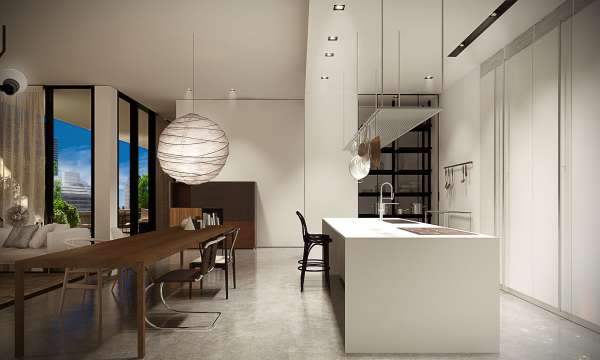 Lissoni's first commission in New York released virtual renderings of the project. Take a tour of 45 Park Place here. Lissoni designed the lobby interiors, building amenities which span three floors, and three different types of residential interiors for this extraordinary property. The building has a limited collection of fifty condominiums. Its two duplex penthouses feature sculptural staircases that are true Lissoni originals. The building was designed by Michel Abboud of SOMA Architects and Pritzker Prize-winner Jean Nouvel.
https://www.lissoniassociati.com/en/
---
hotels and restaurants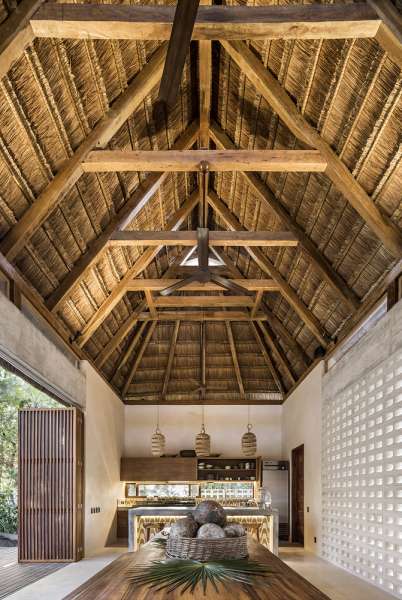 Coffee Break è un piccolo hotel situato a Tulum: progettato dallo studio di architettura Jaquestudio è composto di cinque cottage, una sala da pranzo e un padiglione yoga sospeso a sbalzo sulla piscina.
---
In the lobby of the Michelberger hotel, Danish architect Sigurd Larsen has suspended a series of bold, amber-coloured chandeliers made by Berlin Art Glas. It marks the second time Larsen has worked on the Michelberger, having overhauled one of the hotel's guest suites
---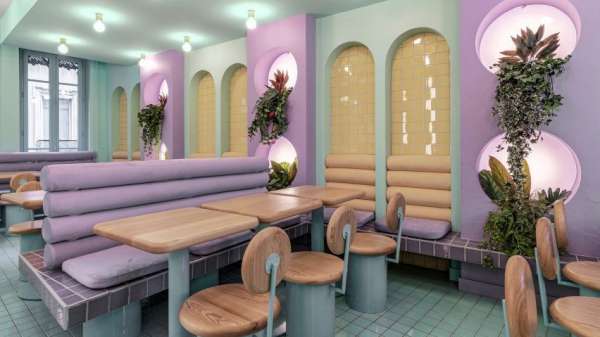 design studio masquespacio has completed a 25 sqm sushi take away shop in valencia, spain, combining a bold palette with reflective finishes that maximize the sense of space. being the second store of sushi shop kento, the new venue maintains the brand identity by reusing the existing colors but changing some of the materials for a fresh take.
---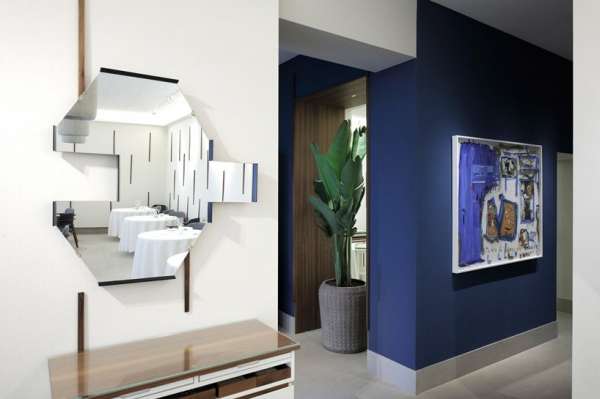 vudafieri-saverino partners has renovated il luogo di aimo e nadia, a historical two michelin star restaurant in milan. the interior has been expanded and restyled with great attention to preserving some original pieces, while a careful research and selection of materials communicates the concepts of italian style. ph paolo terzi & santi caleca
https://www.vudafierisaverino.it/
---
design
from top left, clockwise, into the center
big table by alain gilles for bonaldo, http://www.alaingilles.com/en, https://www.bonaldo.it/; tavolini motif by analogia project for frag, https://analogiaproject.com/, http://www.frag.it/it/; table della collezione bon ton di adele c, https://www.adele-c.it/it/; tavolo theo by simone bonanni studio for fiam, https://simonebonanni.com/, https://www.fiamitalia.it/it; scrivania euclideo by ferruccio laviani for i 4 mariani, http://www.laviani.com/, https://www.i4mariani.com/it/
---
from top left, clockwise
explorer tables by jaime hayon per bd barcelona, https://bdbarcelona.com/; tavolo shell by natisa, https://www.natisa.it/; wall lamp and low table by radar, francesca bertini e bastien taillard, https://www.radar-interior.com/; tavolino triplo by martina bartoli for mason editions, http://www.mason-editions.com 
---
satellite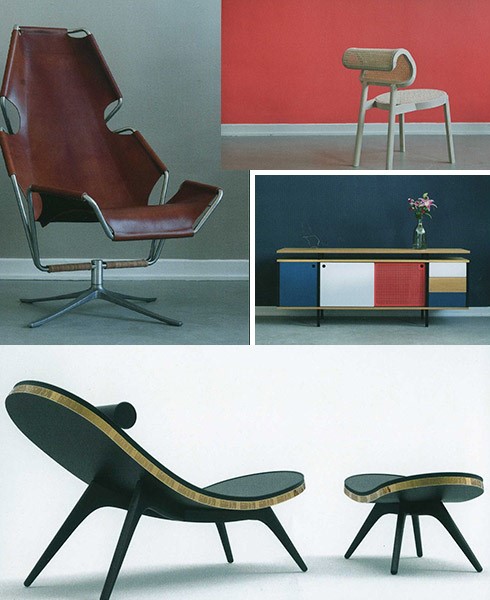 from top left, clockwise
soma chair by jannis fromm & florestan schuberth, http://www.studiomarfa.com; andy chair by jannis fromm & florestan schuberth, http://www.studiomarfa.com; sideboard system by florestan schuberth, http://www.studiomarfa.com; chaise longue and stool by basmaconcept, https://www.facebook.com/basmaconcept/
---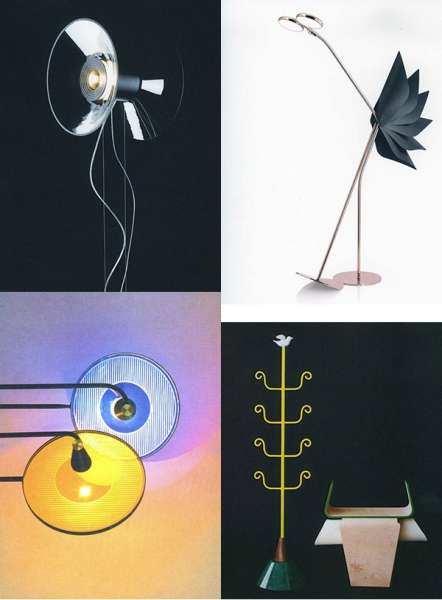 from top left, clockwise
amplifire light by karel matejka, karelmatejka.com; floor lamp dorkind by sergi ventura, http://www.sergiventura.com; hanger and stool by daladesign, http://www.studiodaladesign.kz; lights raa by simon schmitz, http://www.simon-schmitz.com
---
euroluce

left, spring is a series of three pendant lamps made up of stainless-steel strips. https://www.tomdixon.net/
center, floor lamp by lucie koldova. http://www.luciekoldova.com/
right, la linea by big for artemide, a luminous strip that moves freely in space. https://big.dk/#projects, https://www.artemide.com/gateway/en/index.html
---

left, lampade space e mini kabuki. http://www.kartell.com/it/
center, pendant lamps abacus. https://www.terzani.com/en/home
right, pendant lamp redondo. https://www.alconlighting.com/
---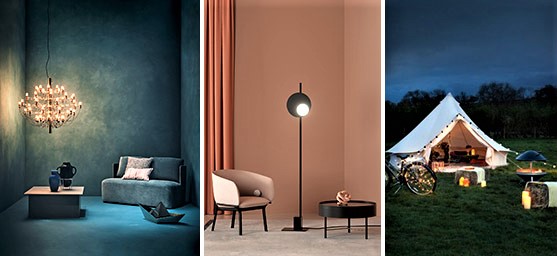 left, chandelier by gino sarfatti. https://flos.com/it/designers/gino-sarfatti/
center, floor lamp. http://www.axolight.it
right, prodotti glamping che non richiedono energia. http://www.lights4fun.co.uk/
---
art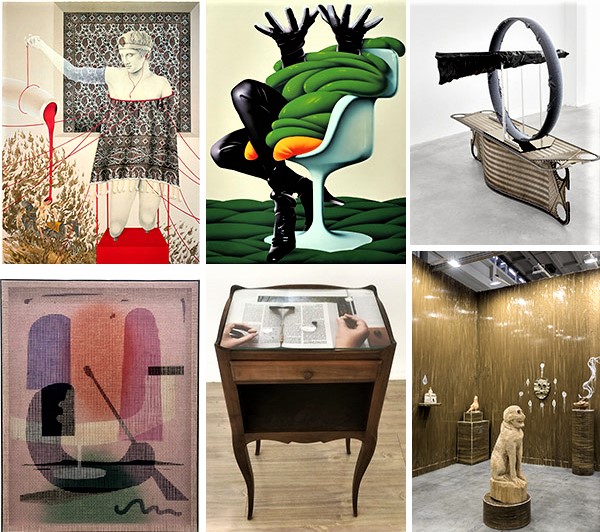 from top left, clockwise
Arghavan Khosravi, http://www.stemsgallery.com; Umberto Mariani, "L' étonnement de Madame Tulip", https://www.progettoarte-elm.com/; David Jablonowski, Futures Contract, http://www.spazioa.it/, http://www.centraalmuseum.nl; Evgeny Antufiev, z2ogalleria.it; Farah khelil – "Notes de chevet", http://www.officinedellimmagine.com; David Renggli, http://www.federicaschiavo.com/
---
mostre/exhibitions

left, spazio maiocchi presents the sonic eye, venice, kaleidoscope
right, christopher broadbent, spazio kryptos
broadbent.it, http://www.kryptosmateria.it/
---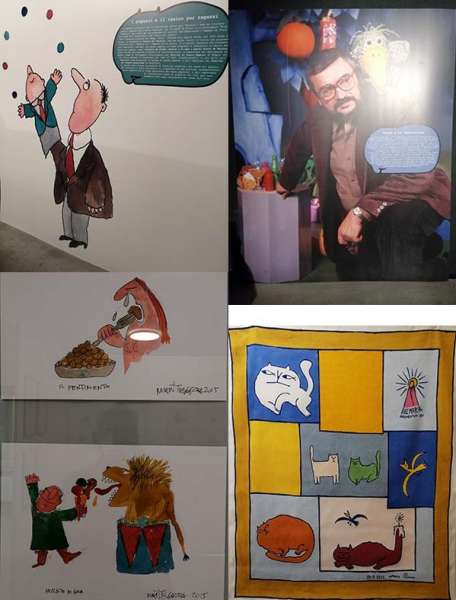 Tinin Mantegazza a Bagnacavallo. Al Museo Civico delle Cappuccine fino al luglio più di 250 tra disegni, dipinti, pupazzi, fotografie, filmati e documenti
http://www.museocivicobagnacavallo.it
---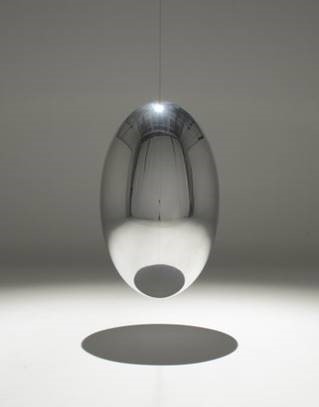 Ingo Maurer, Pendulum, 2019, Die Neue Sammlung – The Design Museum, Pinakothek der Moderne, muenchen, Monaco di Baviera
ph Patrizia Hamm
http://www.pinakothek-der-moderne.de
---
photos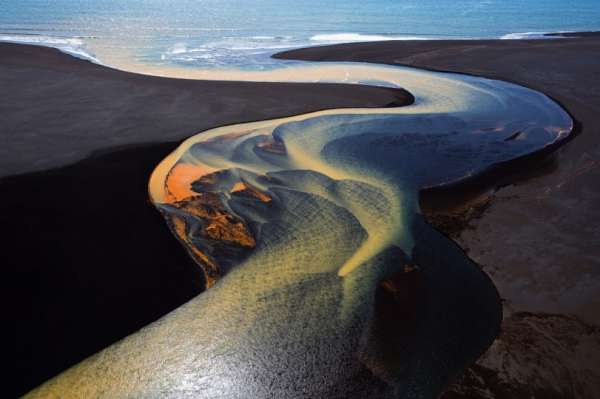 Treasure lands by Stephen King
Stephen King is an award-winning fine art and landscape photographer based in Hong Kong whose works are popular for their painterly and meticulously composed representations of the natural world.
https://www.stephenking.photo/
---
eventi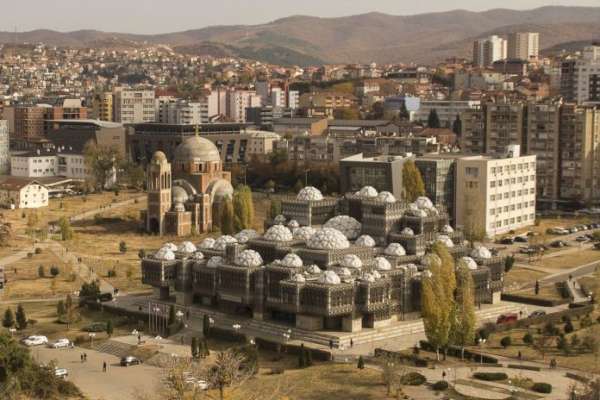 Sarà la città di Pristina, in Kosovo, a ospitare nel 2022 la 14esima edizione di Manifesta, la biennale d'arte contemporanea itinerante che nel 2018 si è svolta a Palermo e che il prossimo anno si terrà a Marsiglia. In linea con la ricerca condotta da Manifesta – ovvero osservare e riflettere sui cambiamenti sociopolitici dell'Europa attraverso le città non di rado economicamente borderline in cui approda ogni due anni
https://manifesta.org/about-us/contact-press/
---
showrooms and shops
parah, verona, by foro studio
---
etc.
Icon, la casa low cost stampata in 3D da 4.000 dollari
Immaginate una casa di 65 m² realizzata in meno di 24 ore, con stampa 3D ad un prezzo stupefacente. Ecco il primo prototipo realizzato dalla startup texana Icon di Austin. Questo sorprendente progetto di casa low cost realizzato in collaborazione con l'organizzazione no profit New Story, mira a rivoluzionare il settore delle costruzioni sostenibili, nelle aree di estrema povertà, nei paesi in via di sviluppo e in condizioni d'emergenza dopo terremoti. Ben un miliardo di persone nel mondo, vivono senza casa in condizioni disagiate.
la spiegazione completa e il video, Futurix
carnet de notes by paolo rinaldi
online weekly magazine 13/05/2019
(travel, viaggi, architettura, interni, design, hotels, ristoranti, bar, luce, arte, mostre, foto, fashion, installazioni, musei, teatro)
carnet de notes 485 has been sent to/
è stato inviato a 16312 recipients/indirizzi
and posted to social networks:
facebook, twitter, linkedin and viadeo