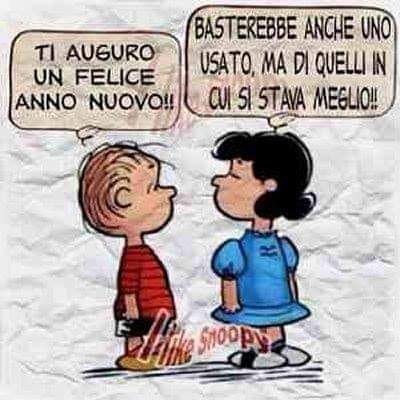 ---
carnet de notes 466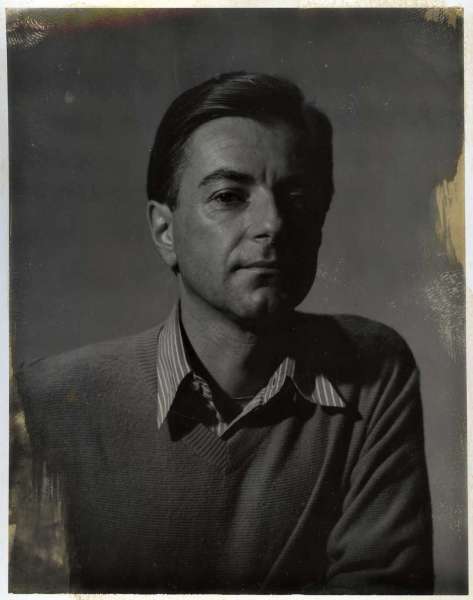 ph m.vittoria backhaus
carnet de notes by paolo rinaldi, rinaldi.paolo@fastwebnet.it, 0039.3483577940, @paolorinaldi, https://www.facebook.com/paolrin
---
voyages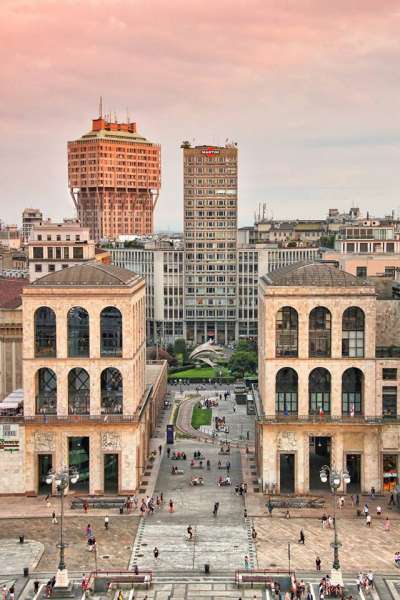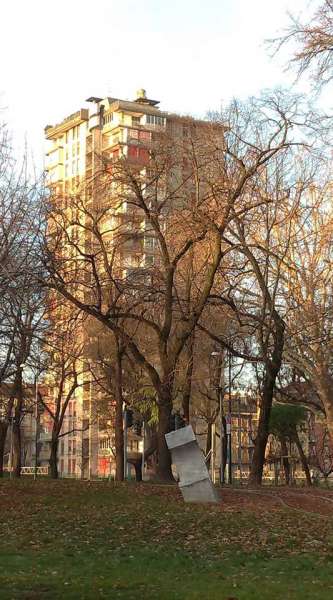 qui sopra, Milano, l'Arengario e piazza Diaz
sotto, la torre Magistretti (ph Matteo Vercelloni)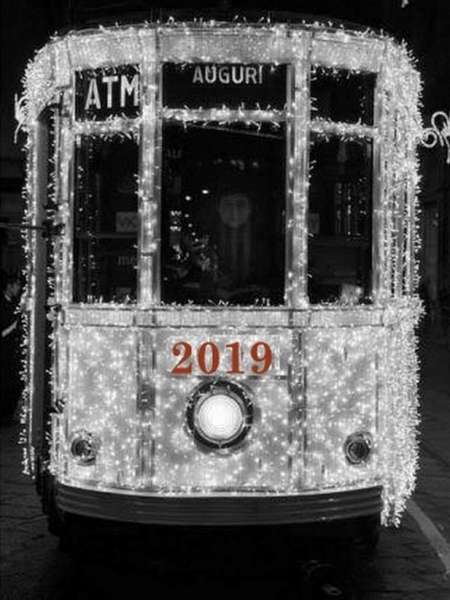 .
evviva!
---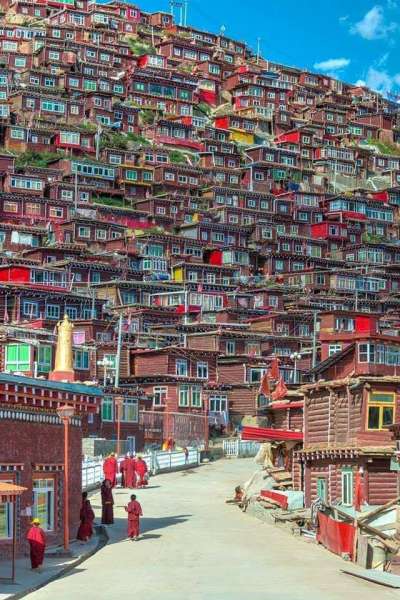 villaggio tibetano… bella immagine, ma falsa: si tratta di cellette di monastero appiccicate le une alle altre
---
architecture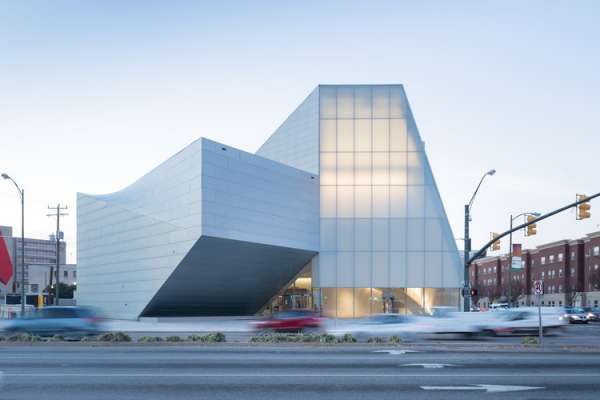 Steven Holl's Institute for Contemporary Art at Virginia Commonwealth University. Designed to serve as an art center for students and the local community, the ICA prompts interaction and discussion around contemporary issues. Located at the corner of two main Richmond thoroughfares, the ICA has become a prominent marker in this newly invigorated area, welcoming more than 7,000 visitors during its opening weekend and hosting 175 public programs in its first eight months. ph Iwan Baan
---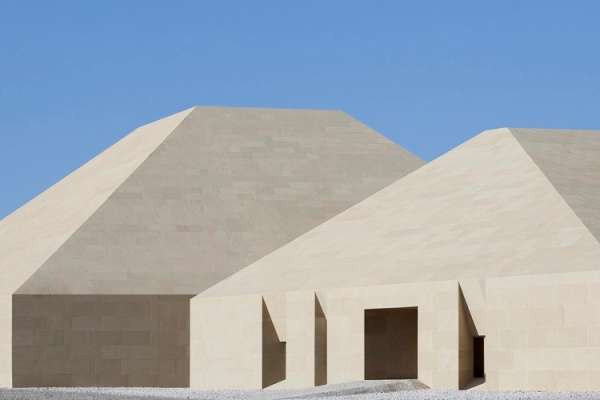 Dunhuang Tourism Administration, Biad-Zxd architects, South of Encore Dunhuang Theater, Dunhuang, Gansu, China, ph Zhi Xia
https://www.archdaily.com/search/projects/categories/tourism/country/china
---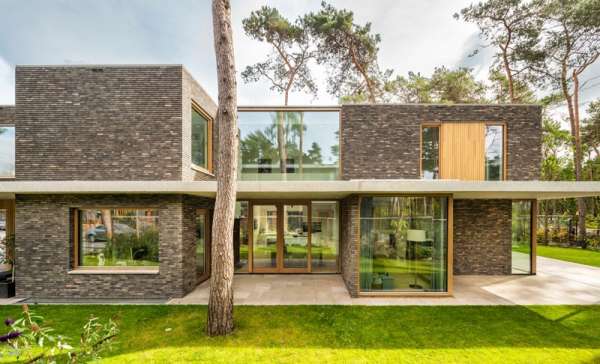 Architecture firm HofmanDujardin, have completed Villa Zeist 2, a contemporary house surrounded by woods in Zeist, Netherlands.The exterior of the house features brick volumes that are separated by a concrete canopy, providing a strong horizontal line to the vertical nature of its surroundings. ph Matthijs van Roon
https://www.hofmandujardin.nl/
---
interiors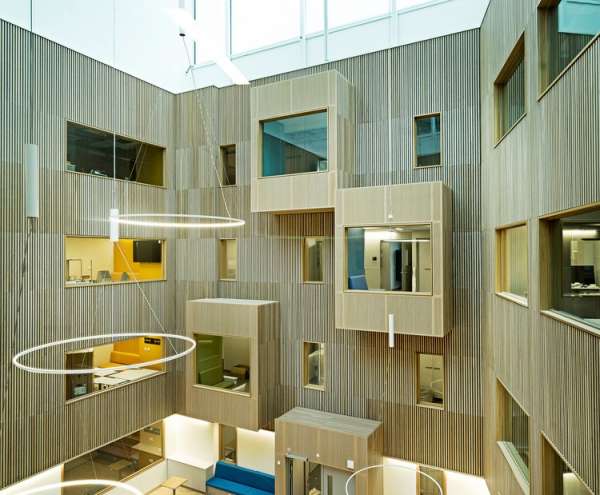 Haraldsplass Hospital, C.F. Møller Architects, Bergen, Norway, ph Joergen True
---
installations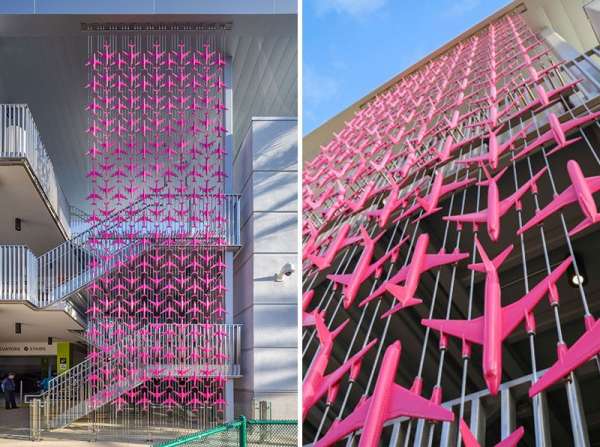 Artist Mark Reigelman II has designed three permanent site-specific installations at San Diego International Airport, made from screens that showcase various plane designs. Working together with the airport staff from the Arts Program and Design & Construction department, and San Diego Air and Space Museum, the artist came up with a design that represented the local aeronautic history.
---
hotels, restaurants, bars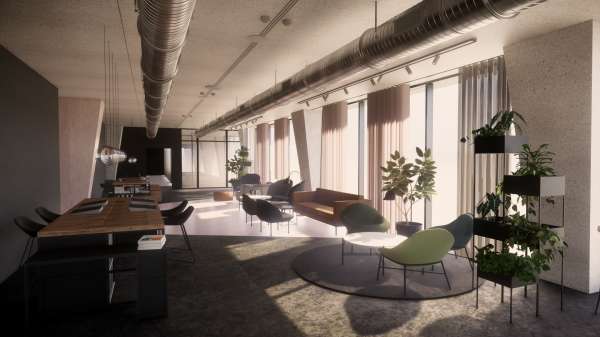 Austria's largest hotel group Vienna House opens new hotel in Warsaw. In the business district of the capital city of Poland, the 164-room Vienna House Mokotow Warsaw opens in February 2019. Located close to the airport, the hotel is aimed primarily at business travellers, but also visitors who appreciate industrial design, lively lobby culture, creative meeting opportunities and first-class food.
https://www.viennahouse.com/en.html
---
new york city-based studio cadena has designed masa, a new restaurant in a northern residential neighborhood of bogotá, colombia. built on the site of a former house, the 697 sqm (7,500 sqf) structure is characterized in its exterior by geometric cutout windows which adds to the playful, graphic quality of the space's indoor-outdoor language.
---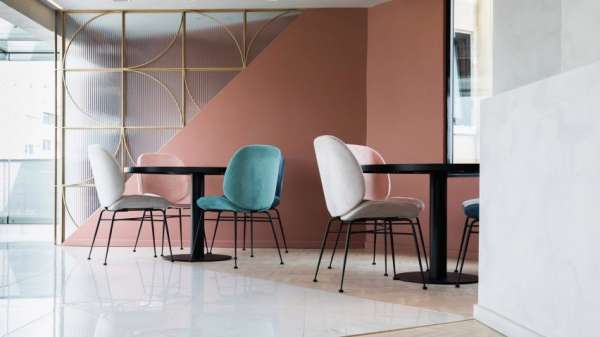 Athens-based design studio Fluo has redesigned the top floor of a 1970s Euripides hotel building to create a light-filled bar and breakfast room with warm tones and blush pink colours. The 150 square-metre rooftop renovation features gold spheres, velvet cushions and marble surfaces that give an Art Deco feel to the wedge-shaped space.
---
design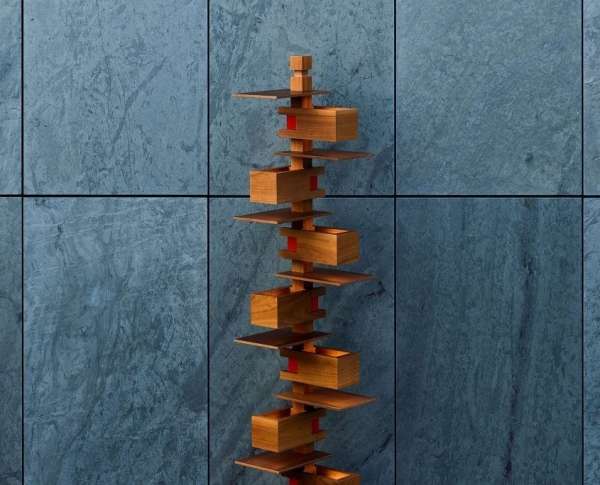 Frank Lloyd Wright's geometric Taliesin 1 armchair, which the American architect designed for his own home, is in production for the first time in 28 years. Lloyd Wright designed the chair in 1949 for the living room of his Taliesin West home and studio in Arizona, where he lived until his death in 1959.
The piece wasn't mass produced until the late 1980s, when Italian furniture brand Cassina first released a version of it, but was discontinued shortly after in 1990 for being "too avant-garde". However the Taliesin 1 armchair is finally back on the market, reissued by Cassina in partnership with the Frank Lloyd Wright Foundation. The chair is on sale in its original beech plywood form with a cherry wood veneer, which can be left natural or stained in black oak.
---
La poltrona Pullman completa la collezione Indigo Tales presentata di Promemoria. Dalla forma classica, la seduta stessa poggia sulla base di legno dal riconoscibile design, molto tipico, nelle sue varianti, di tanti progetti di Promemoria. Il tessuto del rivestimento è scelto dall'esclusiva selezione di tessuti della casa.
---

Moroso, Tape, design Benjamin Hubert
Tape is an innovative product which brings together fashion, technology and sustainability. A modular range of seats and small tables in which polyurethane tape, used for sports clothing, is applied to join together small-sized scraps of fabric, which otherwise could not be used. The tape is therefore an aesthetic feature of the sofa as well as having an important functional role. The Tape sofa comprises a series of different "building blocks" – seats, backs and armrests – elements which can be placed together to create ever-different combinations able to adapt the design to large public spaces and also to smaller living areas.
---
the korean designer, chiho cheon, has created 'art in daemyung' for the garden of daemyung resort in south korea. for the first time, daemyung resort asked sangmyung university to produce an artwork that would complement the outdoor garden environment. the resulting design by cheon acts as a piece of furniture, but also as a boundary to the site.
cheon uses materials to express his ideas and this project uses large stones to relate to the mountain backdrop and to represent nature. the design also uses stainless steel, which represents the man-made element, and also creates a connection between nature and man-made materials. by creating both an art work and a bench, cheon aims to express that by sitting down, nature itself can have its function.
https://www.designboom.com/art/chiho-cheon-art-in-daemyung-south-korea-12-04-2018/
---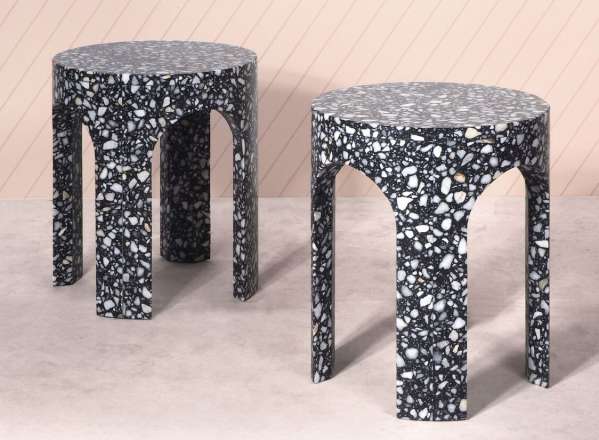 La direzione artistica dell'azienda Mondo Marmo Design e la collaborazione con il brand Portego hanno permesso al designer Matteo Leorato di sperimentare la lavorazione del marmo e del terrazzo veneziano a 360 gradi, applicandola all'illuminazione, al piccolo complemento d'arredo e alle superfici.
---
nos designs clever, a lightweight stackable desk for mexican schools
after analyzing the products on the market for rural schools in mexico, local design studio nos has come to redesign the traditional school desk. aiming to create a product that would be affordable, resistant to extreme weather conditions and easy to use, the designers developed 'clever', a lightweight stackable desk with a seat.
---
lumières

jack-o'lantern by Lucie Koldova for Brokis
---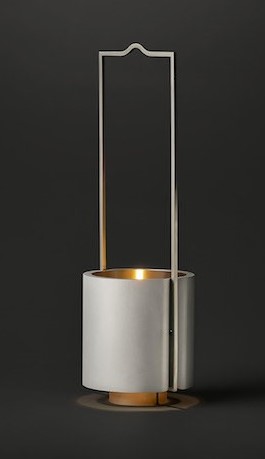 Wästberg, the Swedish lighting company, has unveiled an addition to its Holocene collection – Holocene No. 4: John Pawson, in collaboration with internationally celebrated architect John Pawson.
John Pawson's design for Holocene takes the notion of the oil lantern and meticulously reduces it to its essence in terms of function, form and palette, as a container for fire, with the means to carry or suspend it for the home and beyond, given its versatility. Crucible-like in profile, the oil lantern is fabricated in stainless steel and aluminium, with matte exterior surfaces and a polished internal core, to reflect and amplify the flame.
---

Kranen/Gille uses design process that is "all about fun" on The Party lights for Moooi. The two designers are founders of Kranen/Gille, a design studio focussed on interior products based in Den Bosch in The Netherlands.
http://www.kranengille.com/work/, https://www.moooi.com/
---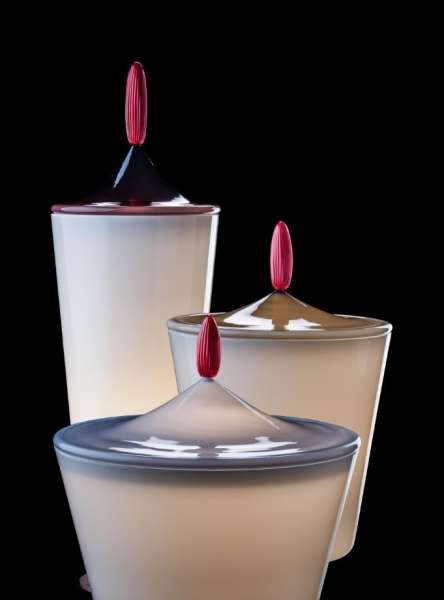 Lou Collection by Aldo Cibic per Venini
Realizzata in vetro artistico di Murano lavorato a mano, Lou esplora il confine tra la natura di vaso e quella di lampada. I riflessi di luce e le molteplici interpretazioni delle proprietà del vetro sono protagonisti di un gioco inaspettato. I tre modelli, dalla natura ambigua, puntano sull'effetto sorpresa: la lampada diventa un vaso e viceversa. Lou rivela l'intensità dei colori del vetro quando la luce è spenta, per poi restituire la dimensione eterea della materia prima nel momento in cui la lampada viene accesa
https://www.cibicworkshop.com/, http://venini.com/it/
---
mostre/exhibitions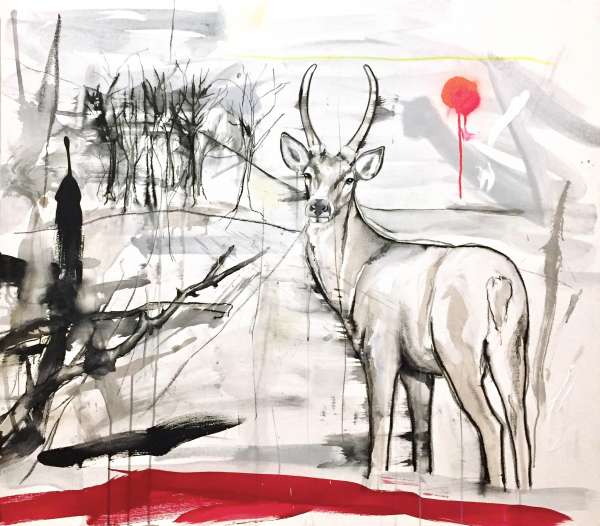 Ersilia Sarrecchia "Wild", Confcommercio di Modena, a cura di Francesca Baboni e Stefano Taddei, fino al 20 febbraio 2019
https://www.confcommerciomodena.it/
---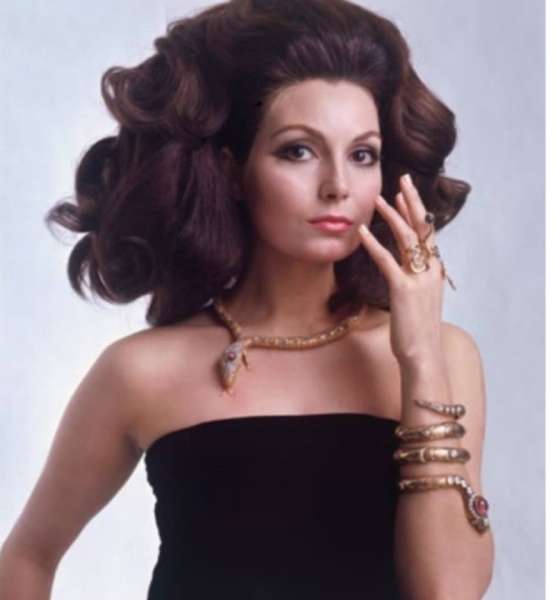 Rosanna Schiaffino, ph Manfredi Bellati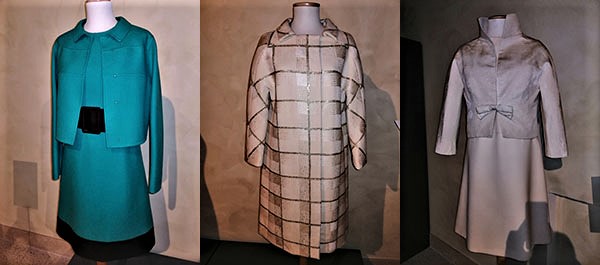 Rosanna Schiaffino, Abiti da Star, Rosanna Schiaffino e la Moda, da Marucelli a Saint Laurent, mostra a cura di Enrica Morini e Ilaria De Palma, Palazzo Morando, Milano, fino al 3 novembre 2019
http://www.costumemodaimmagine.mi.it/
---
left, il Polittico attribuito a Francesco d'Antonio Zacchi, detto il Balletta restaurato (e apertura del Convento di Santa Rosa), Viterbo, Sacrestia e Convento di del Santuario di Santa Rosa
http://www.sabap-rm-met.beniculturali.it; http://www.santuariosantarosa.com
right, anfora etrusca a figure nere, civico museo archeologico, Milano, Il Viaggio della Chimera. Gli Etruschi a Milano tra archeologia e collezionismo,
Oltre duecento reperti, materiali di grande pregio, in alcuni casi opere eccezionali, animano una esposizione storica per i contenuti, per il fatto che questi contenuti sono dispiegati in una sede milanese. L'avvio del percorso è affidato alle origini del collezionismo di arte etrusca nella nostra città, in una Milano che vuole e sta già rinascendo dal disastro della Seconda Guerra Mondiale. Il tema della terza sezione è il mondo animale, con le sue creature reali e fantastiche che popolavano l'immaginario che il defunto incontrava nel suo viaggio ultraterreno: è di proprietà dell'Archeologico milanese il vaso con raffigurazione di chimera che pubblicizza l'esposizione. La modernità dell'azione culturale è supportata dai moderni metodi di indagine geofisica operati dalla Fondazione Lerici, come anche dai ritrovamenti negli scavi universitari milanesi nel Mantovano. Passato, presente e futuro: tre categorie temporali, che vi permettono di vivere un'esperienza intensa al Museo Archeologico di Corso Magenta fino al 12 maggio 2019, in attesa del futuro Museo Etrusco di Palazzo Bocconi,che ospiterà l'importante collezione della Fondazione Luigi Rovati il cui progetto è affidato all'architetto Cucinella. A. Rapelli
http://www.museoarcheologicomilano.it
---
'Seats of Power – and Those Who Sit'. Vitra Museum until february 17, 2019. La mostra racconta come nella storia le sedie sono sempre state associate a le espressioni di potere. L'origine della sedia moderna infatti risale agli antichi troni.
---
art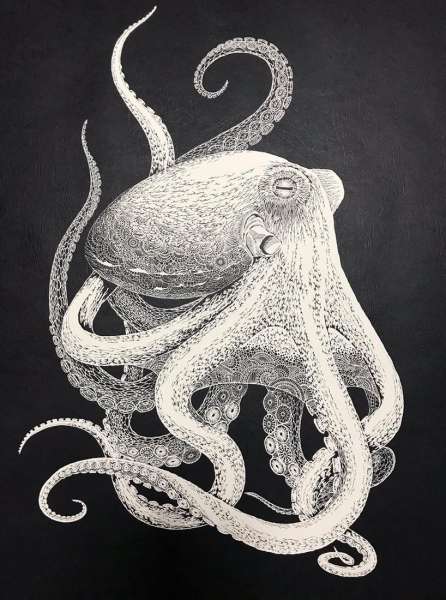 with over 25 years of experience, masayo fukuda is a master of kirie, the japanese art of paper cutting that literally translates to 'cut picture'. the traditional craft involves negative space being cut from a single sheet of white paper and then contrasted against a black background. with 2018 drawing to a close, the artist has released images of her latest piece of work, which she also believes is her highlight creation of the past year. ph spoon & tamago
cut from a single sheet of white A2 paper, masayo fukuda has created an intricately detailed kirie octopus that stands out from the deep black background beneath. from its eyes to many tentacles and even its veins, the artwork took two months to complete with its details so fine it almost appears to be created by using a ball-point pen. with her hands holding the piece from underneath, the delicateness of the web-like cut of paper is highlighted even more.
---
etc.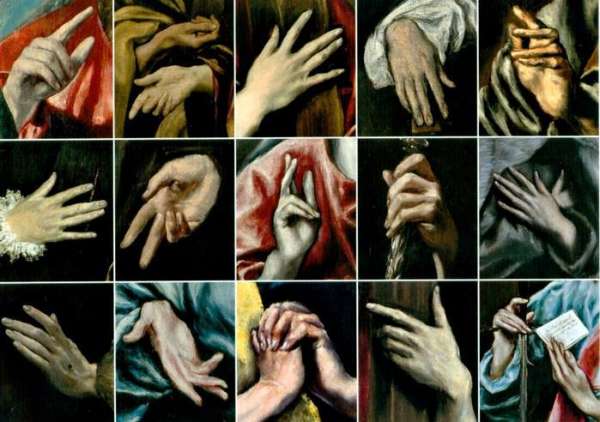 El Greco. Mani
carnet de notes by paolo rinaldi
online weekly magazine 07/01/2019
(travel, viaggi, architettura, interni, design, hotels, ristoranti, bar, luce, arte, mostre, foto, fashion, installazioni, musei, teatro)
carnet de notes 466 has been sent to/
è stato inviato a 15469 recipients/indirizzi
and posted to social networks:
facebook, twitter, linkedin and viadeo