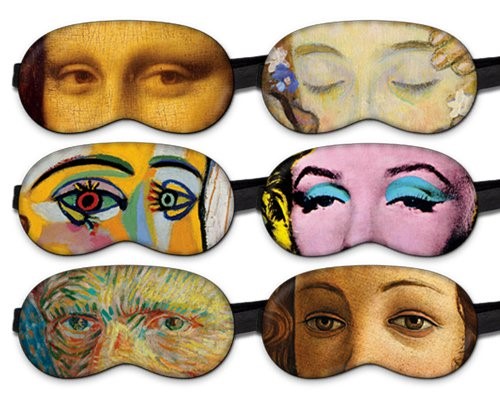 ---
carnet de notes 467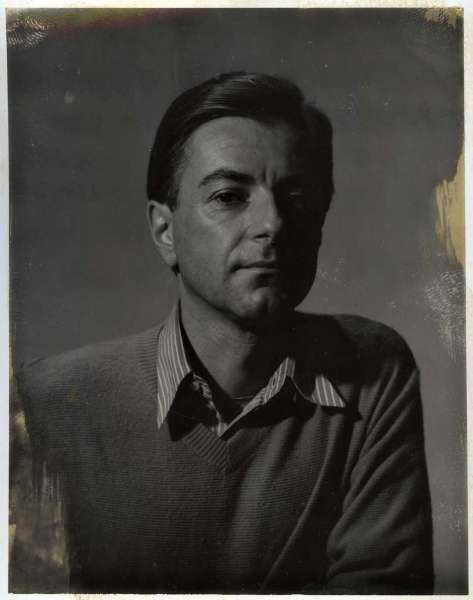 ph maria vittoria backhaus
carnet de notes by paolo rinaldi, rinaldi.paolo@fastwebnet.it, 0039.3483577940, @paolorinaldi, https://www.facebook.com/paolrin
---
voyages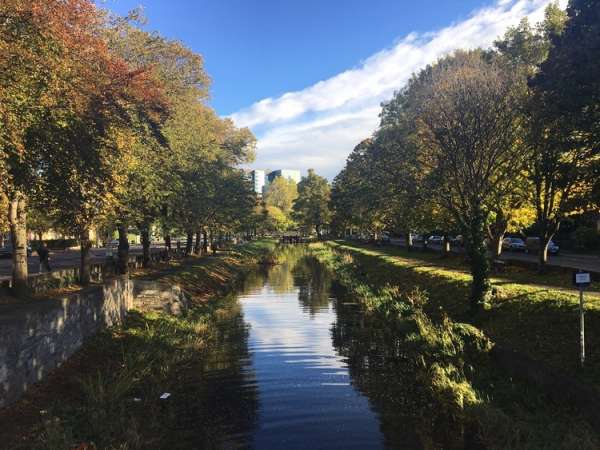 immagini d'Irlanda
http://www.irlanda.com, http://www.media.irlanda.com
---
la costa azzurra
---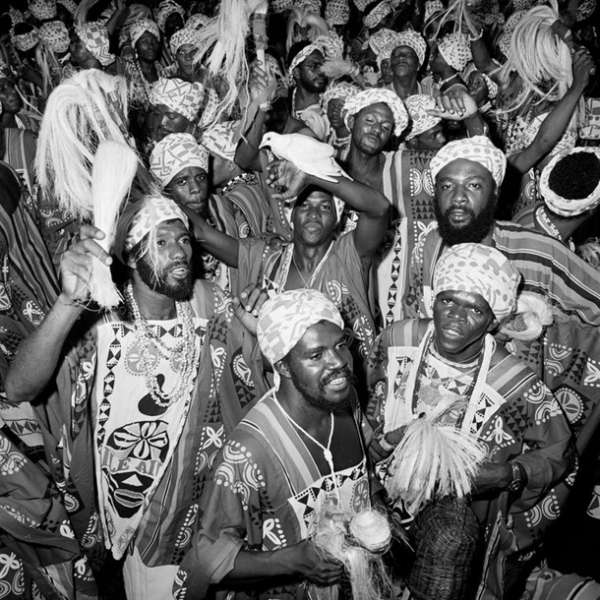 Brasile
---
architecture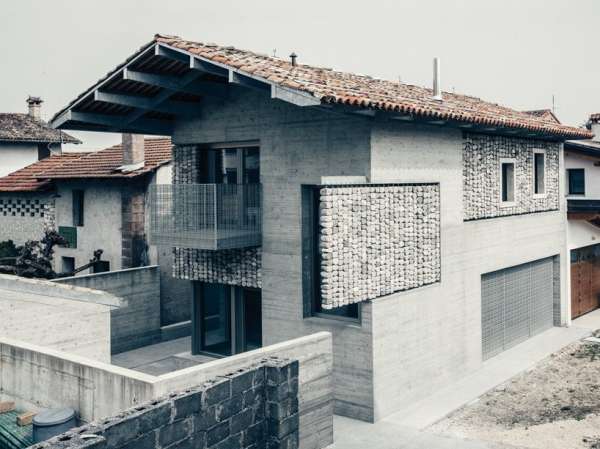 stefano pujatti reinterprets heritage buildings of northern italy with STONED
stefano pujatti, italian architect and founder of elasticoSPA, has completed the residential project entitled STONED. located in the northeastern italian comune of san quirino, the renovation comprises a single family house and an attached guest house. the project is distinguished by its materiality, a reinterpretation of traditional concrete and stone, which speaks to the vernacular of the heritage buildings of the area. pujatti's inventive use of stone offers a contemporary element which maintains a seamless harmony with its context, as many of the walls of the original structure have been preserved.
---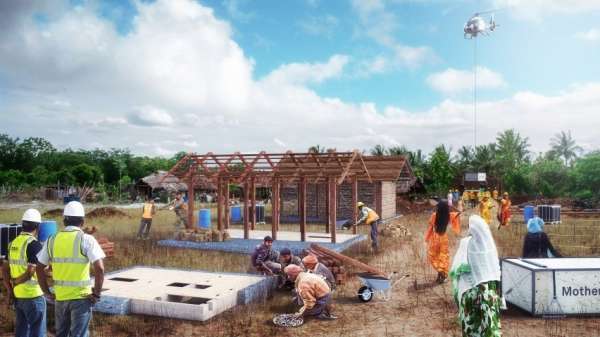 Architect Carlo Ratti has worked with Indian non-profit WeRise to develop a system of low-cost housing with a prefabricated core that homeowners can build any structure they like on top of.
The Livingboard system, which is currently being tried in a pilot project in a village just outside Bangalore, is designed to support housing development in rural areas anywhere in the world. It combines elements of prefabricated housing with the do-it-yourself approach of the open-source and maker movements. Homeowners receive the key functional parts of the house prefabricated and flat-packed — incorporating elements like waste management and water treatment systems — and then design and build the home they want on top of that.
https://carloratti.com/project/livingboard/
---
interiors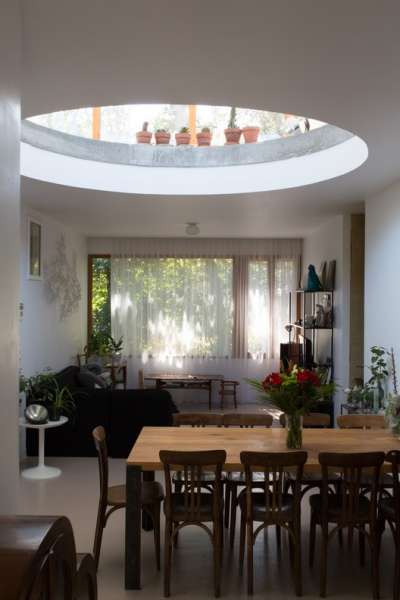 Architects FMAU, Location Lavaur, France, ph Antoine Espinasseau
FMAU réalise une architecture et un urbanisme de continuité, entre architecture savante et vernaculaire, au sens des historiens Alain Charre et Bruno Zevi. L'économie des projets prend en compte les processus de production, distribution, et d'assemblage des matériaux.
fmau.fr
---
installazioni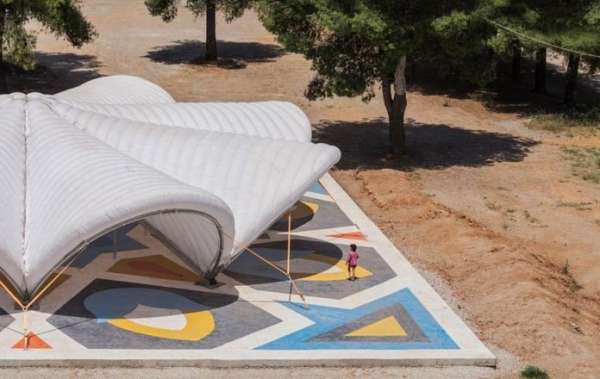 Da un mese circa, il campo profughi greco di Ritsona ospita un'architettura dalle forme morbide e accoglienti. Un "fiore" di tessuto sotto i cui petali pulserà la vita sociale ritrovata di posti di frontiera come questo. Il progetto è nato su impulso di un gruppo di giovani italiani, architetti e non. Ph Delfino Sisto Legnani e Marco Cappelletti
Maidan Tent, la tenda-piazza, è una tensostruttura di quasi 200 mq di superficie coperta; di forma circolare, perché inclusiva e priva di direzioni privilegiate, è stata ideata da Bonaventura Visconti di Modrone con la collaborazione di Leo Bettini Oberkalmsteiner e di altri giovani che hanno saputo ben contestualizzare l'intero progetto, cercare partner e sensibilizzare l'opinione pubblica. Nell'ordine: Giovanni Dufour, grafico; Simon Kirchner, architetto; Giuliano Limonta, psichiatra; Delfino Sisto Legnani e Marco Cappelletti, fotografi; Clementina Grandi, organizzatrice di eventi; Francesca Oddo, addetta stampa.
http://www.abitare.it/it/architettura/progetti/2017/12/12/maidan-tent-rifugiati-tenda-design/?refresh_ce-cp
---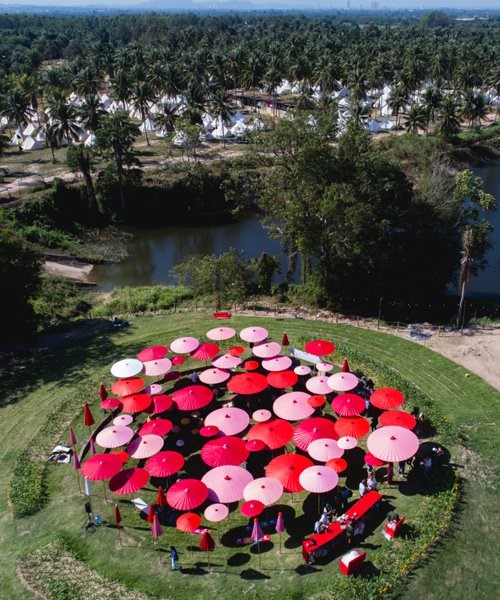 the hills west of pattaya on the gulf of thailand hosted a carbon neutral four-day celebration of the arts. this year's edition of 'wonderfruit', features a series of sustainable structures by ab rogers design. these interventions celebrate the region's indigenous craft, using local materials and a family of red finishes to complement the area's lush greenery.
---
gardens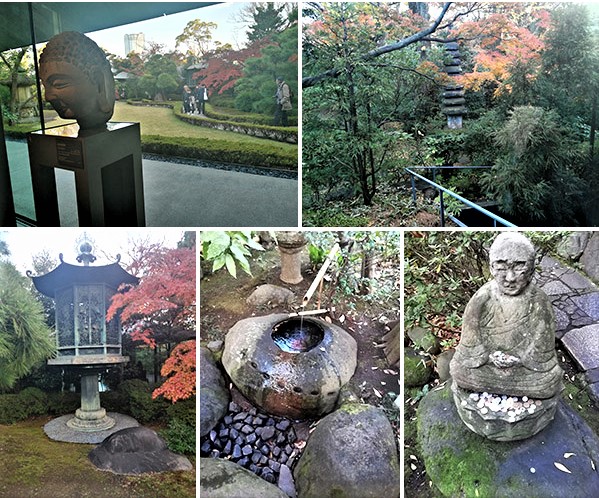 Temples frequently have at least some form of garden, whereas shrines are often placed within naturally occurring landscapes. As Buddhism traveled in waves from China, so too did Chinese garden aesthetics. The early forms of Japanese gardens were informed by their Chinese counterparts. Zen rock gardens are heavily associated with Japan, but these also came in via Chinese influence.
---
hotels, restaurants, bars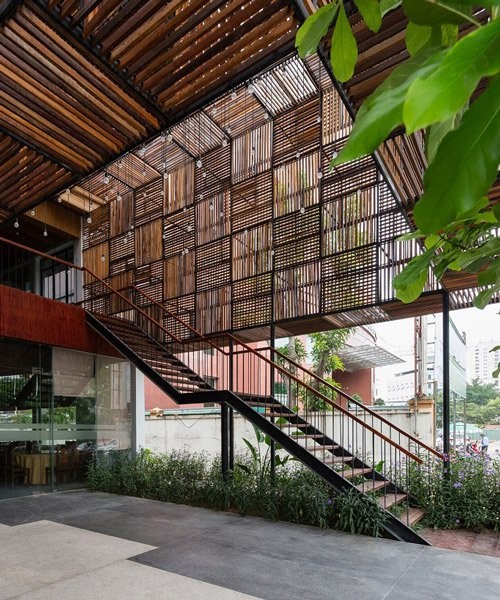 architecture practice, H2, has designed the saigon thuong mai hotel in the center of vinh, vietnam. the new hotel is rebuilt from the existing one, and the main challenge for the architects was to create a more exciting and easily-recognizable façade for pedestrians. secondly, the interior needed to be redesigned for more effective use and to enable natural light and ventilation into the internal spaces.
---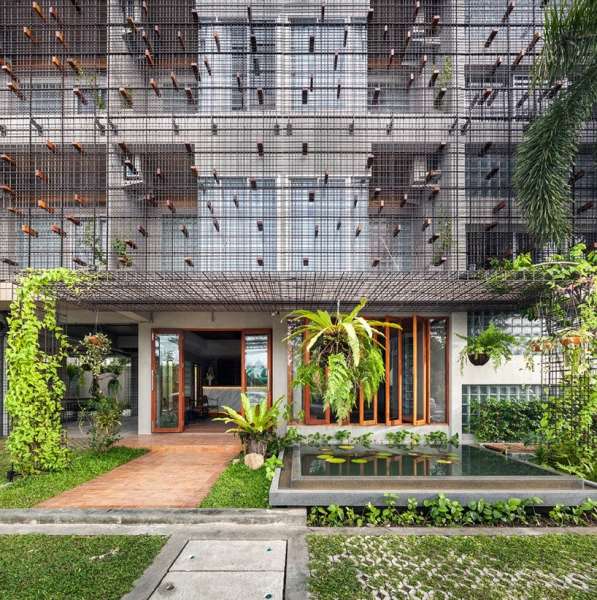 located in nakhon si thammarat — one of the most ancient cities in thailand — the LaeKhon NonBai hotel has been designed by junsekino architect and design. with the aim of revitalizing a preexisting building, the intention of the architect was to recreate the visual perception as well as fulfilling the missing elements without changing the structural design.
---
design
batit studio's hybrid collection mixes playful design with traditional classics in tel aviv
tel-aviv based designer, tal batit, presents the latest hybrids ceramic collection. the eponymous studio specializes in innovative sculptures, vases and tabletop accessories. batit mixes inspiration from ancient ceramic traditions and cultures with a contemporary palette and finish, giving a distinct post-modernist flair to the quirky creations while retaining the artisanal quality of the natural materials.
https://www.facebook.com/talbatit, https://www.instagram.com/batit_studio/
---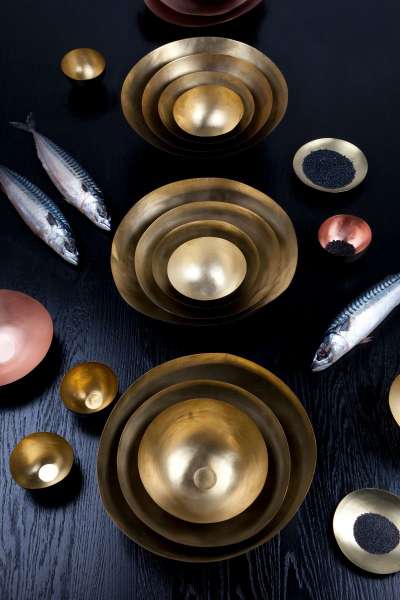 Tom Dixon says:"To help you serve in style, we have compiled a selection of our trays, serving platters and generously proportioned bowls. A playful and sophisticated way to serve British afternoon tea, cocktails, canapes or to simply keep your troves and trinkets in order".
tomdixon.net
---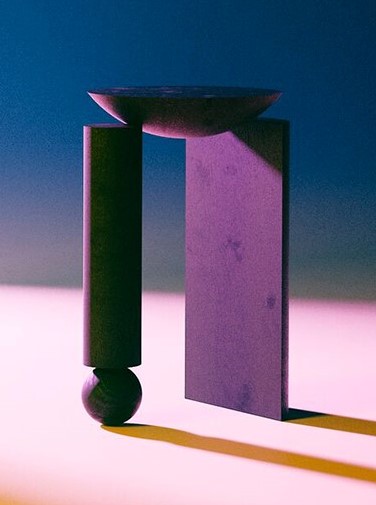 Tríptico Infame by Pedro Paulo-Venzon departs from the typical structure of a devotional painting to form play between lack and balance, sacred and profane, lightness and severity, zero-degree functionality, and concern with the narratives that underpin the culture of design.
Pedro Paulø-Venzon is a designer who has produced objects and artifacts created from the discussions surrounding contemporary and modern design in Brazil. Most recently he's been focused on the production of syntheses between the authorial and industrial, local and global, and tradition and its displacements.
---
Igarashi Design Studio's Zero Space is filled with furniture based on river-weathered pebbles
Pebble-like seats in pastel hues offer students a place to recline in this recreational area, which Igarashi Design Studio has created for an arts university in Tokyo.
---
fashion

Ikko Tanaka Issey Miyake 4, un progetto nato come segno di gratitudine di Issey al noto graphic designer giapponese.
Per la quarta serie il brand si è ispirato ad alcuni dei suoi lavori iconici: Continuous Symbol Series e Circle.
isseymiyake.com/ikkotanaka
---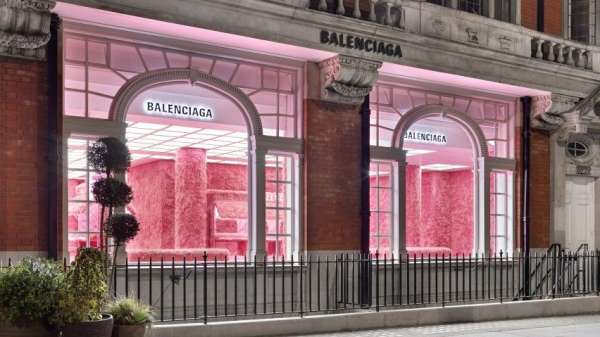 A creation by Spanish designer Cristobal Balenciaga is displayed during the exhibition "Modus", in Madrid, at Sala Canal de Isabel II
http://www.comunidad.madrid/centros/sala-canal-isabel-ii
---
tessuti/fabrics&wallpapers

wallpaper by Zuber
---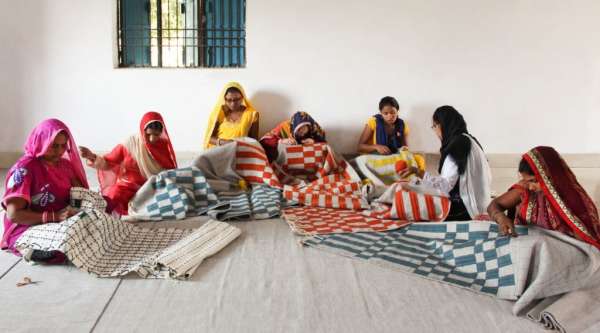 Gan Women Unit, in collaborazione con un gruppo di artigiane dell'India rurale
L'artigianato è l'essenza di GAN. Per questo motivo GAN si dedica da sempre, insieme ai migliori designer del momento, alla reinterpretazione delle tecniche tradizionali e alla loro applicazione al design contemporaneo. A partire da questa premessa, GAN ha sviluppato nel corso degli anni un sistema di produzione che permette di conservare la tradizione e allo stesso tempo rinnovare l'artigianato, con l'obiettivo di favorire l'evoluzione delle pratiche artigianali e l'ampliamento degli orizzonti del design.
http://www.gandiablasco.com/it/
---
left, carta da parati Texturae
right, a piece of mini-collection of blankets, plaid, cushions and small rugs created in merino extra-fine wool, cashmere, cotton made with intarsia, jacquard, and stitch point techniques by roberta licini
---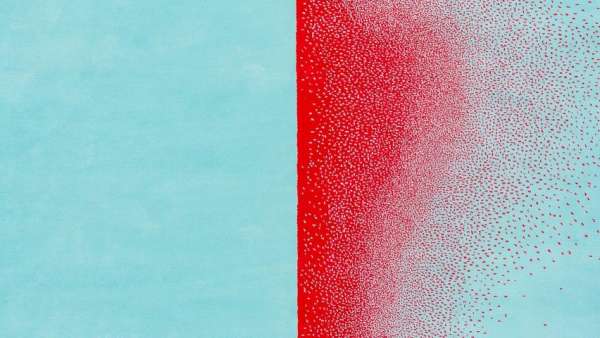 New York-based designer Joe Doucet has designed a collection of rugs bearing bold graphics, supporting the rights of transgender people living in the US. Doucet and rug company Odabashian were already developing ideas for a collection last year when US president Donald Trump tweeted his plans to ban transgender people from serving in the military.
http://joedoucet.com/, http://www.odabashian.com/
---
lumières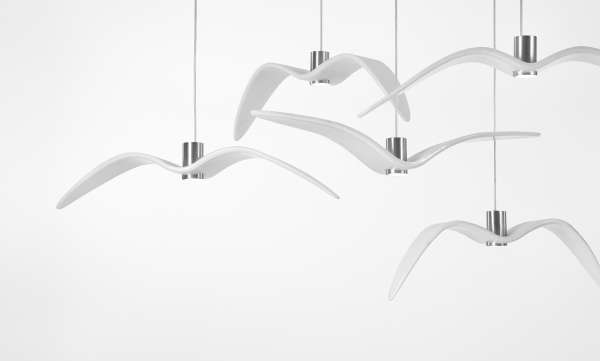 lamps night birds by Boris Kimek for Brokis
---
Fondazione Berengo presenta la mostra Linea di principio, con opere di Nemanja Cvijanovic e Giovanni Morbin. Il progetto, curato da Daniele Capra, è il primo evento del ciclo Radical, messo a punto da Penzo Fiore, che mira a proporre mostre che si propongono di andare oltre alla ricerca sul vetro storicamente portata avanti dalla Fondazione.
http://www.fondazioneberengo.org, danielecapra.com
---
mostre/exhibitions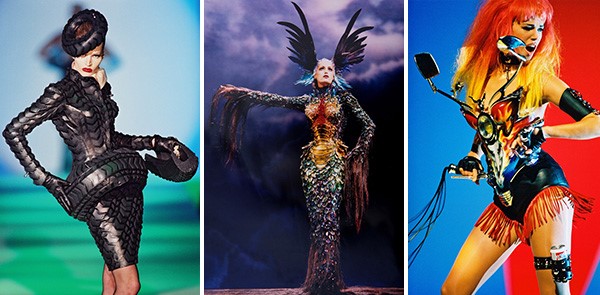 Thierry Mugler, Coutourissime
Le Musée des beaux-arts de Montréal présente la toute première exposition consacrée au créateur français Thierry Mugler. Conçue, produite et mise en tournée par le MBAM, cette rétrospective dévoilera les multiples univers de cette figure artistique incontournable – couturier visionnaire, metteur en scène, photographe et parfumeur – en revisitant notamment ses créations prêt-à-porter et haute couture.
---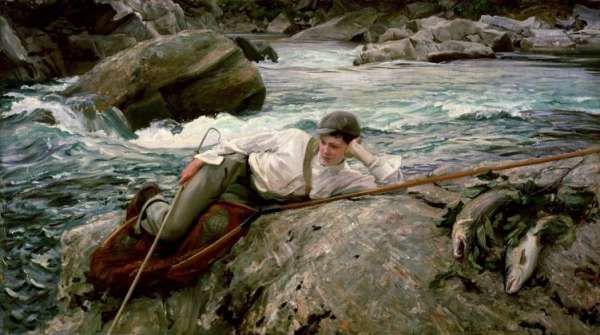 John Singer Sargent a Stoccolma. Dopo anni di restauri e un investimento da 110 milioni di euro, il Nationalmuseum di Stoccolma riapre i battenti. E accoglie la prima retrospettiva scandinava su John Singer Sargent
https://www.nationalmuseum.se/
---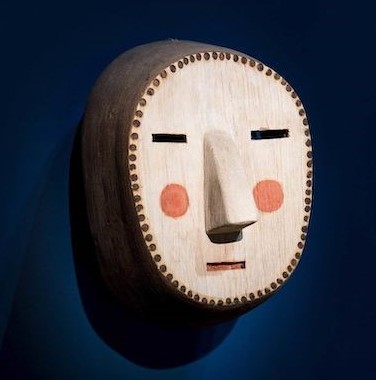 Southern Geometries, from Mexico to Patagonia, Until February 24. The exhibition explores the wide range of approaches to geometric abstraction in Latin America, whether influenced by Pre-Columbian art, the European avant-garde or Amerindian cultures.
fondation.cartier.com
---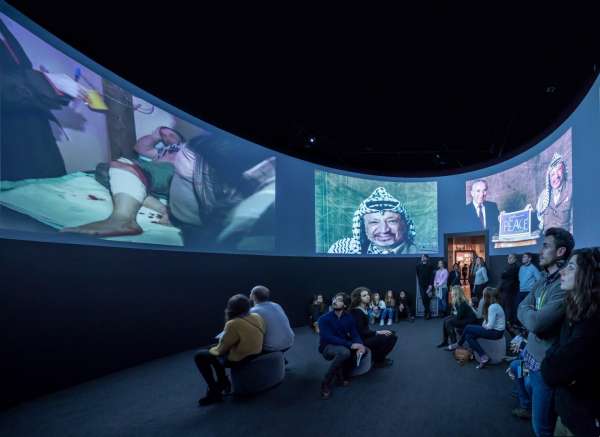 Exhibition designed by Kossmann.dejong gives rise to Israeli censorship. In the exhibition Welcome to Jerusalem, historical, political and religious aspects of the city are shown, and it includes works by both Palestinian and Israeli artists. A multi-layered exhibition has been created through the tailor-made theatrical settings of the 15 themed rooms, the use of multimedia tools and special collection pieces. Whereas one virginal white room exudes a sense of sacredness in order to highlight the story of the three religious schools of thought, a 360-degree film installation is used to sketch a moving portrait of the cycle of increasingly complex conflicts in a room that is dedicated to 'the city in political conflict'.
Welcome to Jerusalem can be seen in the Jewish Museum Berlin until 30 April 2019.
http://www.jmberlin.de, http://www.kossmanndejong.nl
---
etc.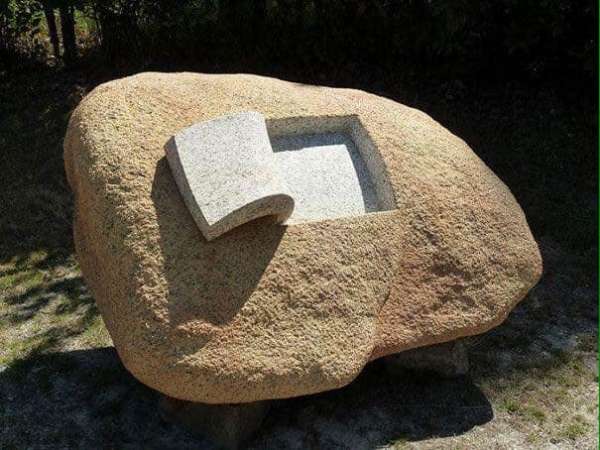 il libro del tempo. Sfogliare le pagine del tempo.
Josè Manuel Castro Lopez
http://www.artwort.com/2017/01/05/arte/jose-manuel-castro-lopez-soft-sculptures/
carnet de notes by paolo rinaldi
online weekly magazine 14/01/2019
(travel, viaggi, architettura, interni, design, hotels, ristoranti, bar, luce, arte, mostre, foto, fashion, installazioni, musei, teatro)
carnet de notes 467 has been sent to/
è stato inviato a 15519 recipients/indirizzi
and posted to social networks:
facebook, twitter, linkedin and viadeo