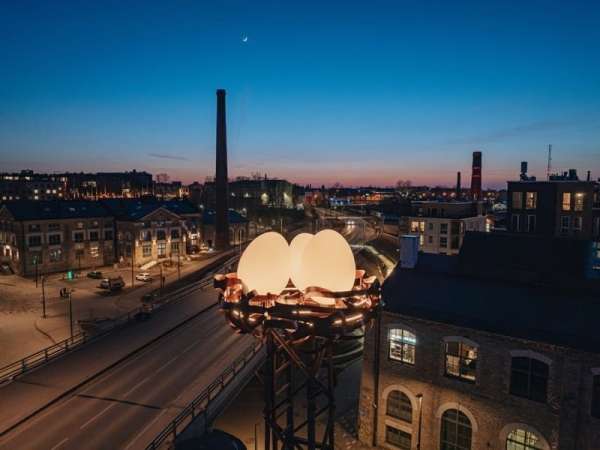 "Guerra e Pace", l'ultimo Turbofilm di Alterazioni Video in anteprima a Bologna
Il gruppo di videoartisti presenta Guerra e Pace, l'ultimo film prodotto in Russia. E un'installazione, dal titolo Forza Uova, è al centro di un party
---
carnet de notes 472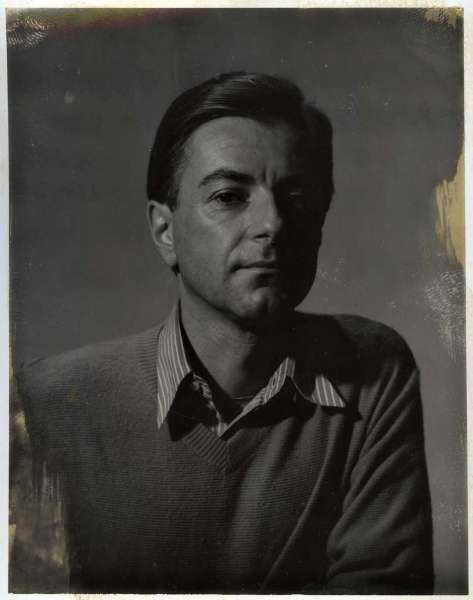 ph maria vittoria backhaus
carnet de notes by paolo rinaldi, rinaldi.paolo@fastwebnet.it, 0039.3483577940, @paolorinaldi, https://www.facebook.com/paolrin
---
voyages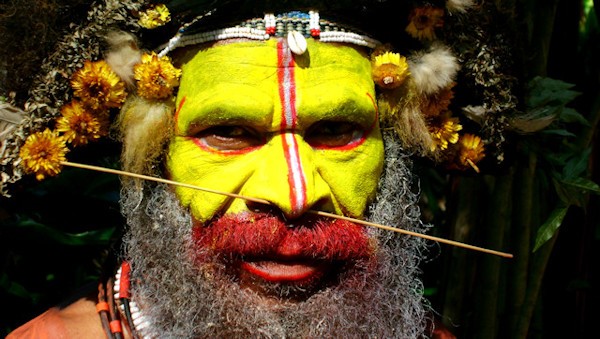 Nuova Guinea | Lontano da tutto, alla scoperta di Papua e Irian Jaya
---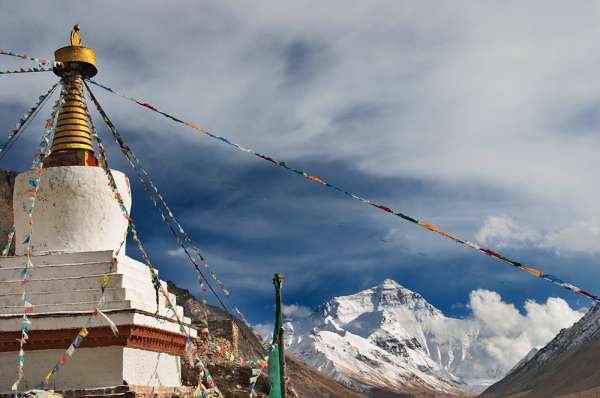 Tibet, attraverso le valli nepalesi e la catena himalayana.
---
architecture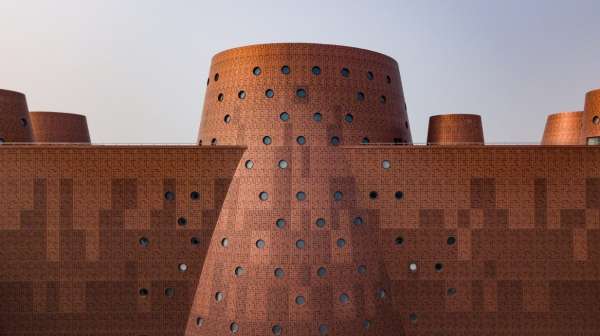 Bernard Tschumi Architects has completed the Exploratorium museum in China, which has giant industrial chimney-shaped exhibition spaces protruding from its perforated copper coloured exterior. Due to open in Autumn of this year, the 33,000 square meter museum is located in Tianjin, and is designed by Bernard Tschumi Architects to showcase the port city's industrial past.
The project was completed in collaboration with the Tianjin Urban Planning and Design Institute, as part of its masterplan for a new cultural centre in the Binhai district. "We designed the Exploratorium to relate to the rich industrial history of the area, the site of high-volume manufacturing and research," explained the Bernard Tschumi Architects. The building in the city's Binhai Cultural Center, will contain galleries and spaces for cultural events and exhibitions along with office space restaurants and shops. All of the Exploratorium's facilities are positioned in and around the giant cone structures, which protrude out from its walls and above the roofline.
---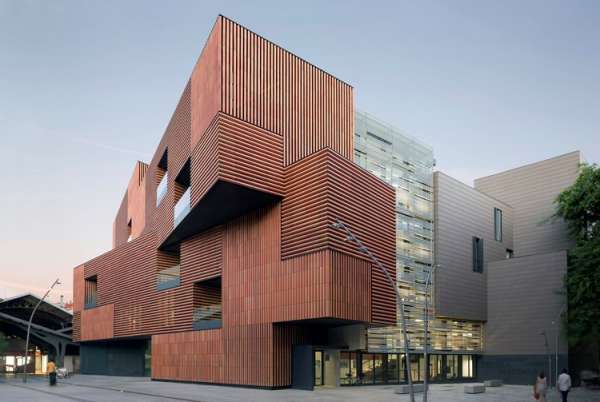 Project Estudio Carme Pinós, Plaza Gardunya Nº 9, Barcelona, Spain, ph Duccio Malagamba
---
installations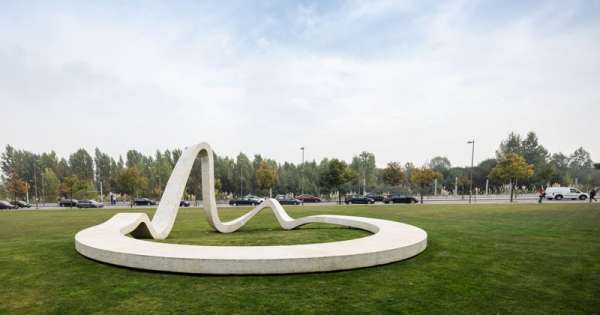 Creative studio FAHR 021.3 have designed 'LOOP', a sculptural structure that was developed for the celebration of the 10th anniversary of the creation of the Science and Technology Park of the University of Porto (UPTEC) in Portugal.
---
museums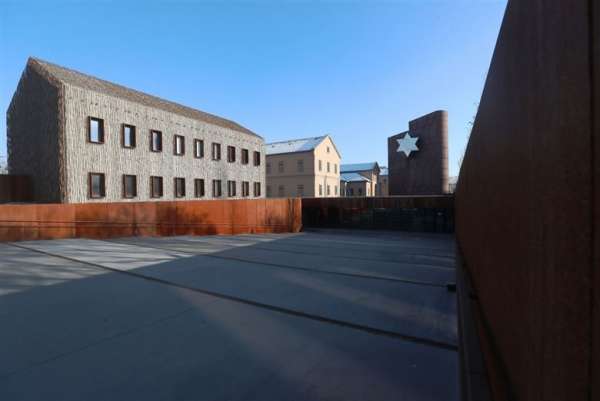 The new holocaust museum 'House of Fates' housed in what was the former 'Jozsefvarosi' railway station is pictured in Budapest on January 21, 2019. As Hungarian Jews prepare to mark International Holocaust Remembrance Day Sunday, the community finds itself riven by a bitter dispute over the long-delayed opening of a Holocaust museum in Budapest.
The "House of Fates" complex, fronted with two 15-metre-high towers of stacked cattle wagons connected by a giant floodlit metal bridge in the shape of the Jewish Star of David, dominates a boulevard on the run-down fringe of the city centre.
https://hungarytoday.hu/budapest-holocaust-memorial-museum-house-of-fates-opens/
---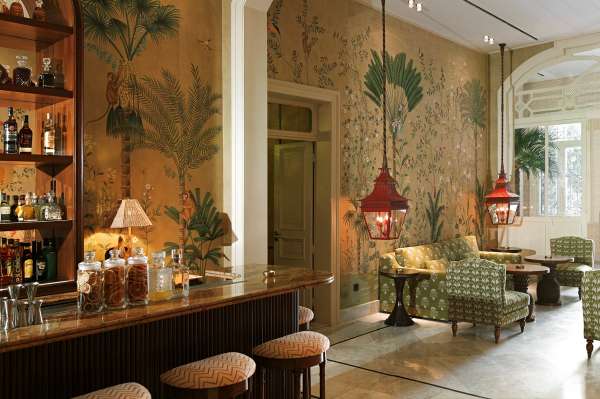 Architect Amale Andraos and her firm WORKac have been selected to design BeMA, the new Beirut Museum of Art in Lebanon. Centrally located in the heart of Beirut, the project will be positioned on a site that once marked the dividing line in the Lebanese civil war. BeMA: Beirut Museum of Art. Image Courtesy of WORKac
The museum's permanent collection will include modern and contemporary artworks from Lebanon, the Lebanese diaspora and the wider region. The new project will feature 70 balconies arrayed as a vertical promenade that blends indoor and outdoor spaces to create an open museum for the city.
---
hotels, restaurants, bars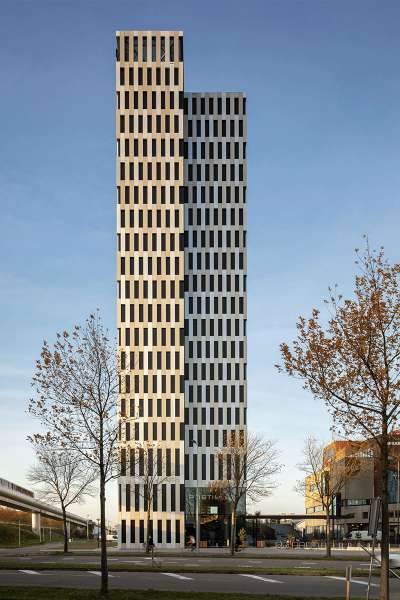 concrete created the architectural design for the postillion hotel amsterdam. a place for hotel visitors, local businesses and residents alike. with 252 rooms in a 65-meter tower, the hotel programme has been expanded with a wide range of additional public functions.
as the final piece of the kauwgomballenfabriek transformation, the programme and spatial design of the building are in line with the current developments in the area. the overamstel neighbourhood and kauwgomballenfabriek are being transformed from an industrial area toward a mixed urban lively neighbourhood.
https://www.concreteamsterdam.nl/
---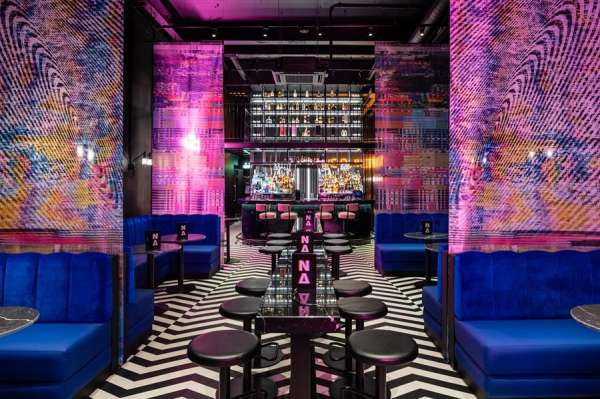 The first Restaurant & Bar Design Talk of 2019 sees Alex Claridge (Owner, Nocturnal Animals) and Tony Matters (Founder, Faber) showcase Birmingham's Nocturnal Animals, an 80's-infused love child of the mastermind behind The Wilderness….
https://restaurantandbardesignawards.com/
---
design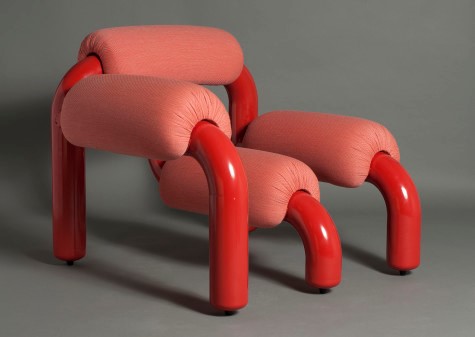 Lobster by Martin Thübeck, one of the 25 Ung Svensk Form Winners 2019
http://ungsvenskform.se/en/usf-2019/winners-2019/
---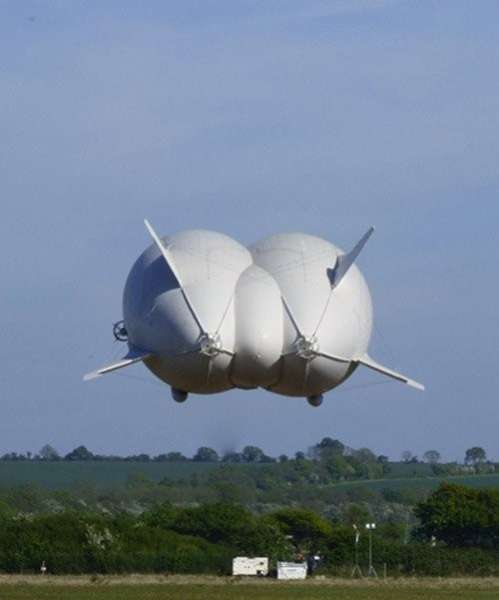 Butt by Established & Sons launches in three new colourways
Butt is a vibrant, versatile stool that can be used indoors and outdoors thanks to its non-fading UV-stable plastic, originally developed for marine use.
establishedandsons.com
---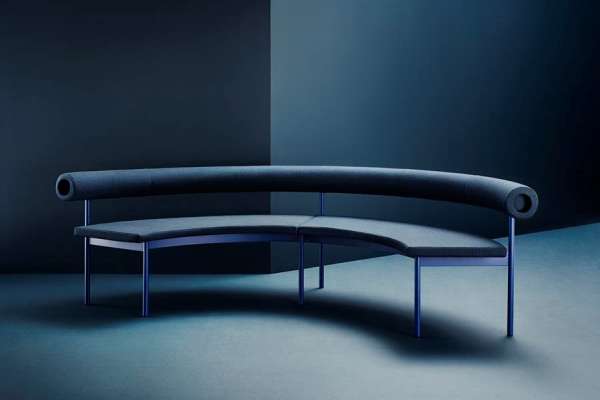 Font by Swedish designer Matti Klenell is a sofa system fo Offecct that has been developed for the new interior of Nationalmuseum, Sweden's leading museum for art and design. Font is modern furniture for public interiors that will carry a part of the museum's history with it as it reaches out to the international market.
Font consists of one straight and one curved section, which together can be joined in numerous permutations, and a smaller table can also be attached wherever it is needed. Font is a sofa system that can grow into different public spaces far beyond the museum's walls, and it also marks the first commercial collaboration between Klenell and Offecct.
---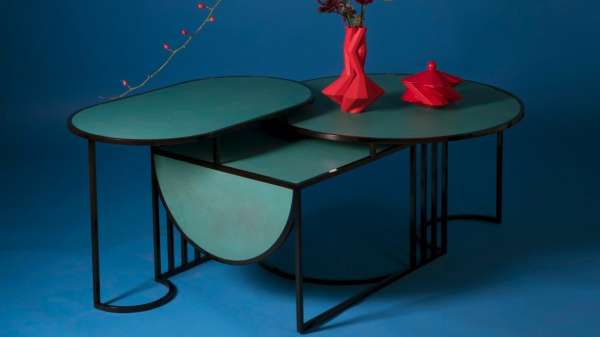 British designer Lara Bohinc looked to the geometric forms of planetary orbits when creating this table collection, designed to express "the simplicity of Bauhaus design". The "celestially-inspired" Orbit tea table and coffee table feature steel frames and geometric copper surfaces that have been patinated to achieve a blue-green-hued verdigris finish. The Orbit tea table features two semi-circular surfaces separated by a U-shaped curve, intended to store magazines. Gunseli Yalcinkaya
---
SWIRL – a mysterious new material that resembles 3D marbled paper yet has the weight of stone. The innovative process involves recycling the powdered residue from the marble industry, mixed with pigment and resin to create blocks of material that can then be sawn, sliced and turned on a lathe. Substantial in weight, smooth in texture and bold in pattern, SWIRL will inject a fresh pop sensibility into any setting
---
artisanat
Tavolo in malachite e bronzi dorati, Henry-Charles Auguste 1807_ph Alessandro Moggi
Artigianato e Palazzo. Memorie di Russia a Firenze
https://www.artigianatoepalazzo.it/
---
lumières
magic carpets bangkok, project miguel chevalier, bangkok illumination at iconsiam river park, bangkok, thailand
a thousand patterns turn, move from right to left, form a rippling wave. patterns come alive, mix together and generate new and surprising compositions, creating ceaselessly replenished universes. people are invited to explore and walk on these kaleidoscopic interactive carpets, while the fluid universe reacts to the movements of visitors.
https://www.collater.al/magic-carpet-bangkok-miguel-chevalier/
---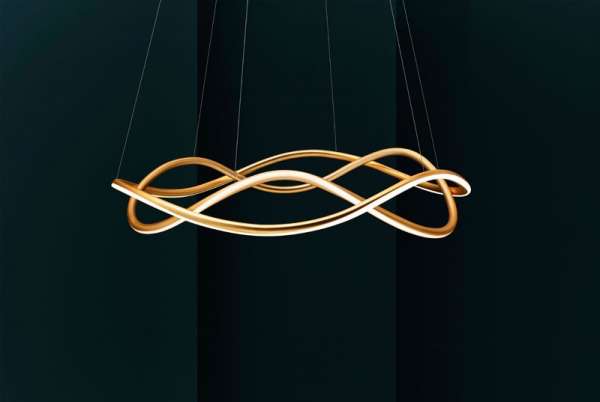 London-based lighting studio Luum, have designed their latest product. Aurora features a formed aluminum body and Japanese 3D tube-bending technology. When designing Aurora, Luum set themselves the challenge of drawing with light, emulating the streak of light captured in a long exposure photograph or the trail of a bright light in motion.
---
L'illuminazione "sospesa" di Shake Design. Con Lampada Cage, Shake Design propone un design contemporaneo dove le finiture e le texture materiche sono al centro del progetto.
---
mostre/exhibitions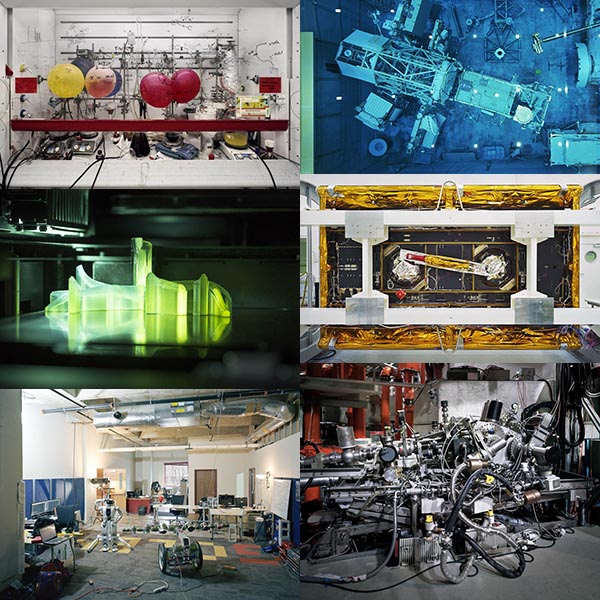 La Fondazione MAST presenta nella mostra Thomas Struth, Nature & Politics, una selezione di grandi immagini a colori del fotografo tedesco realizzate a partire dal 2007 nei siti industriali e di ricerca scientifica di tutto il mondo che rappresentano l'avanguardia, la sperimentazione e l'innovazione nelle attività umane.
Artista tra i più noti e affermati della scena internazionale, Thomas Struth, nelle 25 fotografie di grande formato esposte nella PhotoGallery del MAST, accompagna il visitatore alla scoperta di luoghi solitamente inaccessibili al pubblico, mostrandoci uno spaccato del mondo sconosciuto che sta dietro all'innovazione tecnologica.
---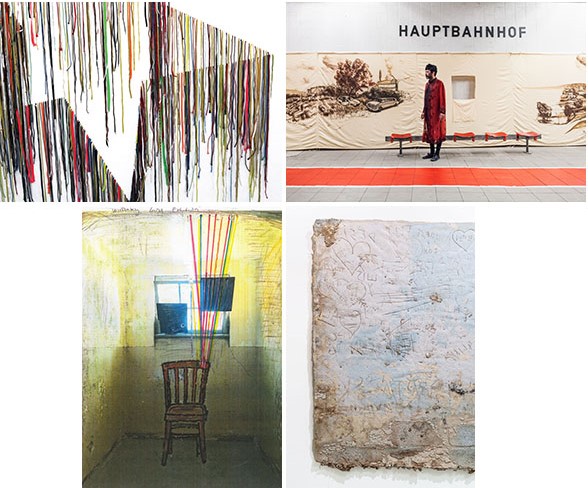 from top left, clockwis
nari ward, nikhil chopra, giovanni ozzola, ilya&emilia kabakov
galleria continua san gimignano
https://www.galleriacontinua.com/
---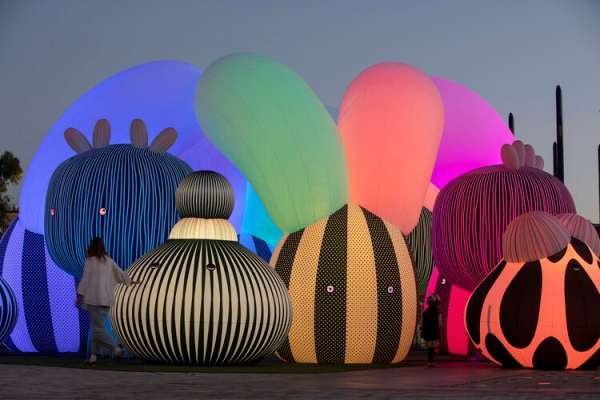 the show runs by ben steele, modern west fine art
http://www.modernwestfineart.com
http://www.modernwestfineart.com/ben-steele/
---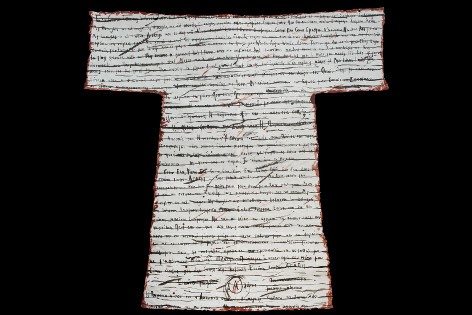 venia dimitrakopoulou, futuro primordiale. logos
Gallery della Fondazione Sandretto Re Rebaudengo
---

jan kalab solo show, magma gallery
---
showrooms and shops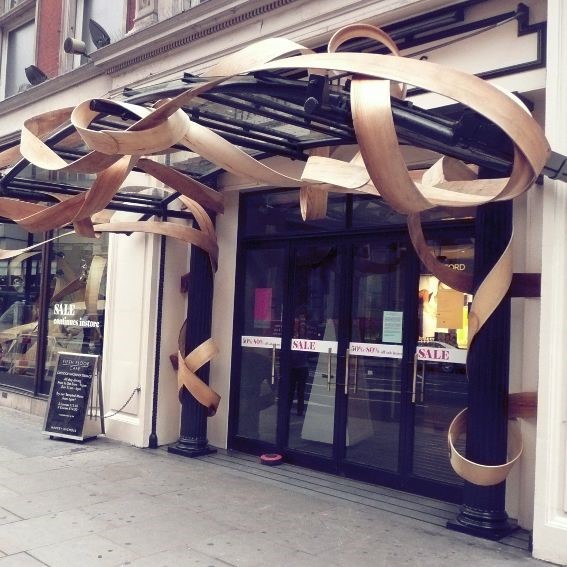 Above: Previous window scheme we designed for Harvey Nichols. The next display is coming very soon…
http://www.charliewhinney.com/courses
---
photos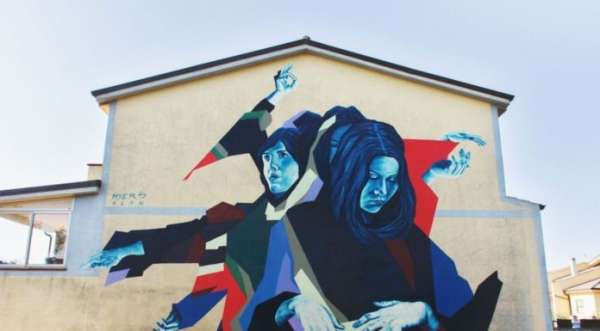 Resilient di Marco Gualazzini
---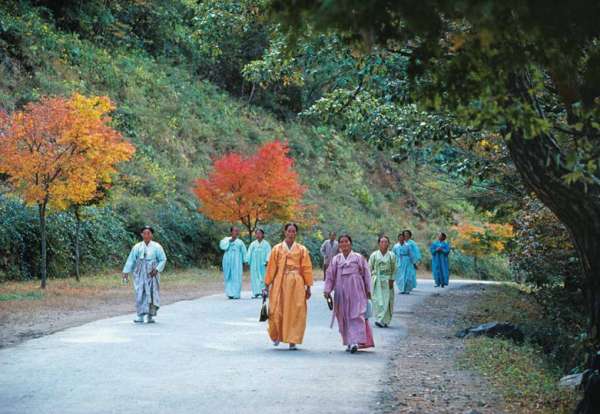 Kishin Shinoyama: Silk Road – Louis Vuitton Editions
https://eu.louisvuitton.com/eng-e1/products/fashion-eye-silk-road-nvprod1270429v/
---
wallpapers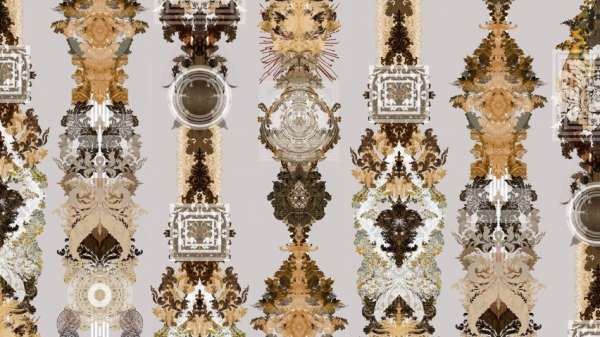 Timorous Beasties' wallpaper series features totemic patterns
Glaswegian design studio Timorous Beasties has created a "dramatic and vibrant" wallpaper collection featuring damask-inspired, totemic patterns. Called Totem Damask, the extravagant wallpaper range consists of highly-patterned vertical "totems" made of floral damask imagery that would not look amiss on the walls of a stately manor house.
https://www.timorousbeasties.com/
---
etc.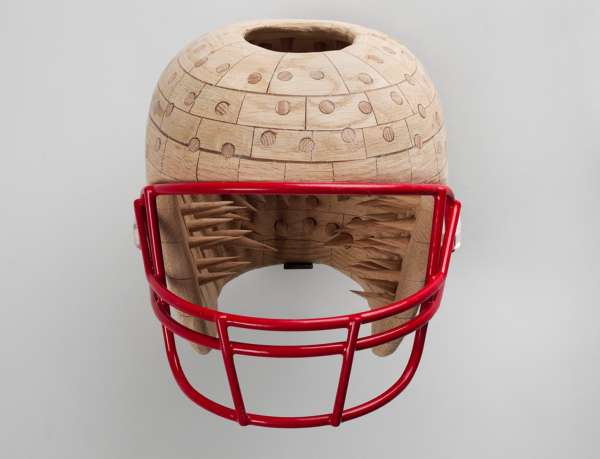 Lisson Gallery looks forward to exhibiting at Paramount Studios for the very first edition of Frieze Los Angeles. A highlight of the booth is Hugh Hayden's Crown of Thorns (red/oak) (2019), a meditation on the institutional and internalised trauma of modern football.
https://www.lissongallery.com/
carnet de notes by paolo rinaldi
online weekly magazine 18/02/2019
(travel, viaggi, architettura, interni, design, hotels, ristoranti, bar, luce, arte, mostre, foto, fashion, installazioni, musei, teatro)
carnet de notes 472 has been sent to/
è stato inviato a 15837 recipients/indirizzi
and posted to social networks:
facebook, twitter, linkedin and viadeo