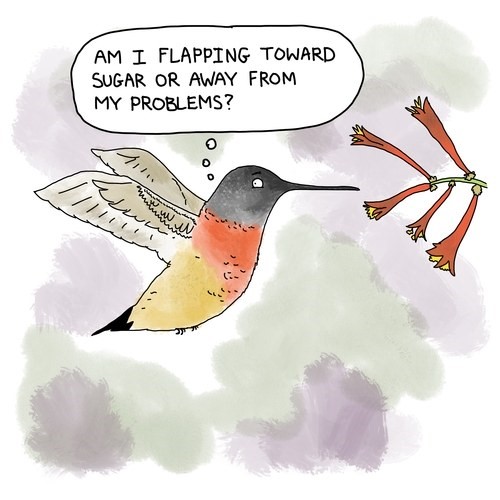 ---
carnet de notes 499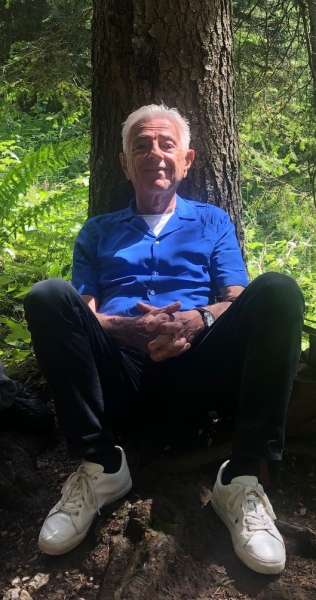 carnet de notes by paolo rinaldi, rinaldi.paolo@fastwebnet.it, 0039.3483577940, @paolorinaldi, https://www.facebook.com/paolrin
ph francesca de ponti
---
voyages
isola bella, lago maggiore
https://www.isoleborromee.it/isola-bella.html
---
kimolos, grecia
---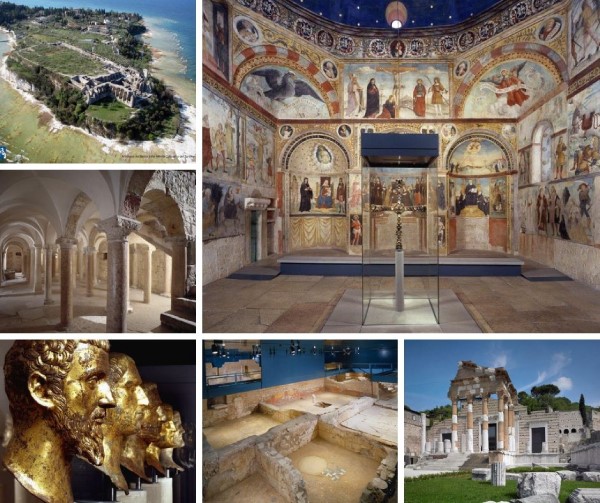 Graffiti, Palafitte e Longobardi: siti patrimonio dell'Umanità tra Valle Camonica e Garda
---
architecture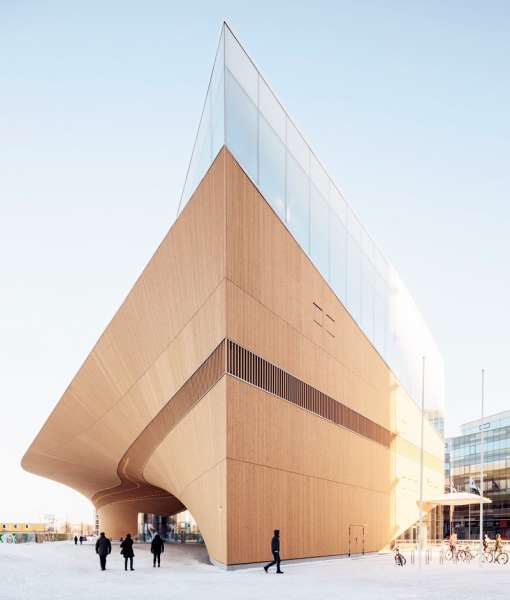 Assomiglia alla prua di una nave Oodi, la Biblioteca Centrale di Helsinki, con le sue strutture in vetro e acciaio e la facciata in legno di abete. Progetto di Ala Architects
http://ala.fi/, Futurix
---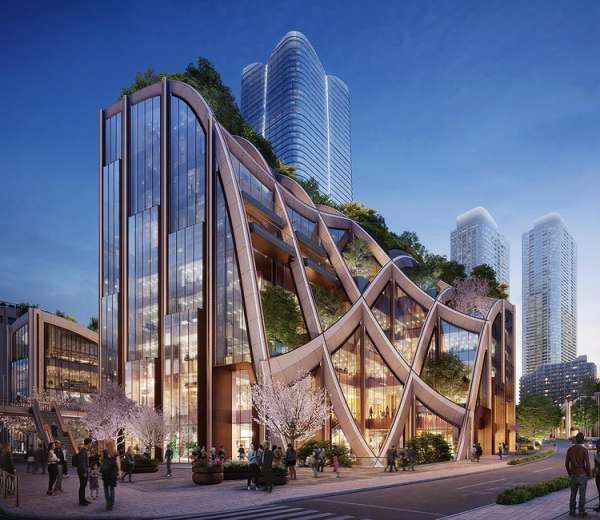 Heatherwick Studio's first built venture in Japan is a huge planted pergola, put in place to create a new hub for the district of Toranomon-Azabudai in Tokyo, Japan. The project is due for completion in March 2023.
---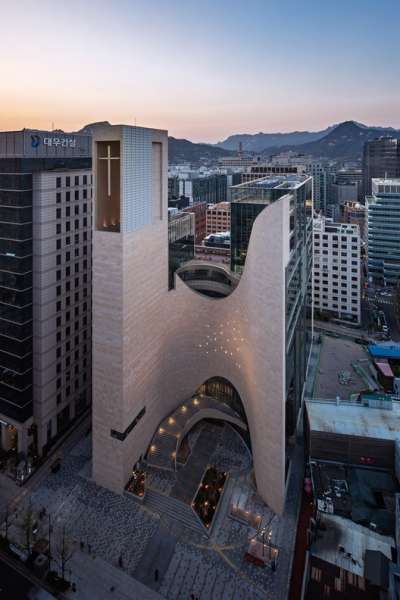 Text description provided by the architects Lee Eunseok, Seoinn Design Group: Saemoonan Church proposed four distinct church construction themes as basic guidelines; the historicity as the mother church of Korean protestant churches, the symbolism of doors open to heaven, the spatiality of expressing Christ as light, and presenting a water space as a meaning of baptism and harmony. Hence, we adapted the themes with Loving God and Loving Neighbors and included them in the design. Loving God was mainly portrayed through the use and symbolism of the space, and the aspects of Loving Neighbors were expressed with the publicness through the external appearance and layout effect of the building that are revealed in the city center. ph Juneyoung Lim
https://www.archdaily.com/923823/saemoonan-church-seoinn-design-group-plus-lee-eunseok
---
hotels, restaurants e bar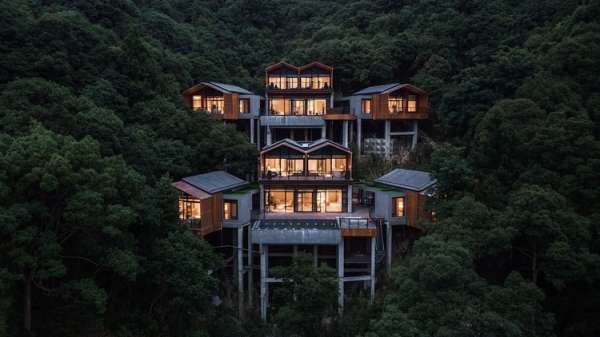 China's first Chedi Hotel has been designed by Jund. As the member of "An Generation", The Chedi belongs to the mature high-end brand of GHM. The hotel is located in Shenzhen Town, Ninghai County, where there are thousands acres of forests, verdurous valleys and hot springs, which makes The Chedi is not only a hotel, but also a unique earthy life. ph Yong Zhang
http://www.jwdainc.com.cn/EN/about_598.html
---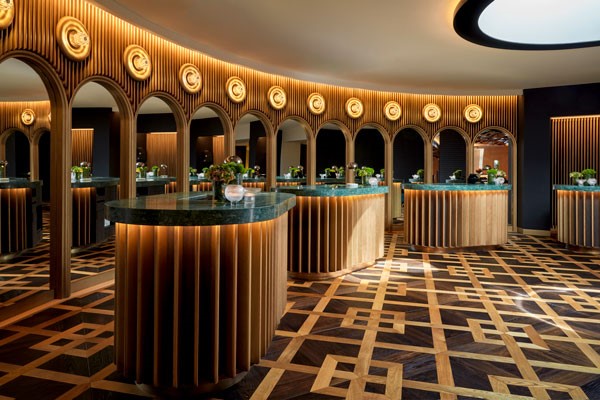 Park Centraal Amsterdam lobby. ph Steve Herud
---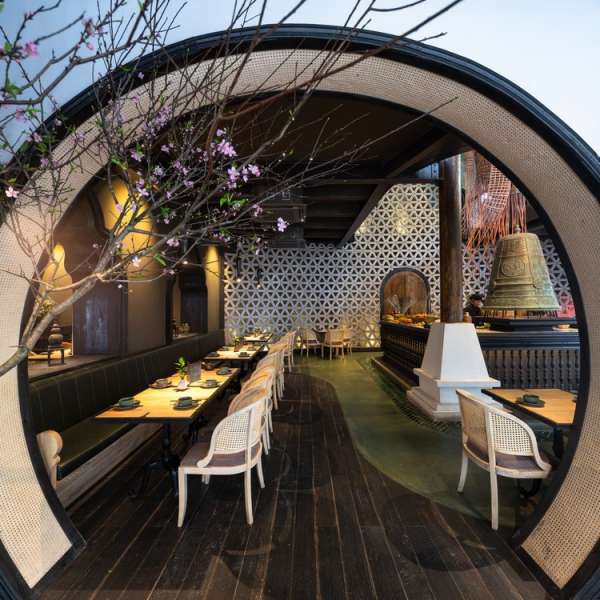 Sadhu's space is open and friendly with the main color are dark wood and the blue of mallard duck that will reflect a part of the architecture of Hoi An ancient town (a small old town located in the Central Vietnam) and diners get immersed in an extremely relaxed space. Project Le House
---
installazioni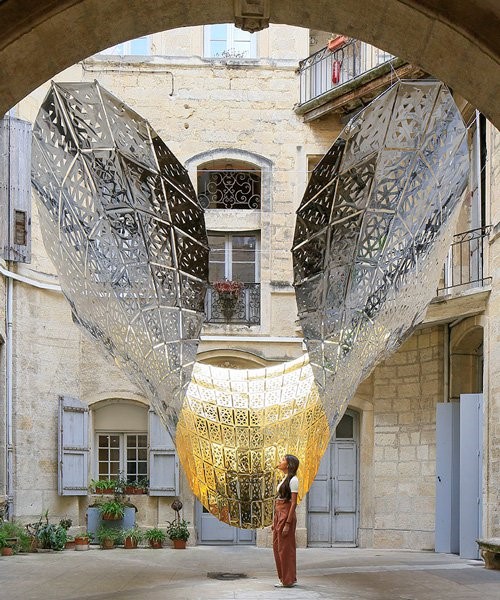 designers suspend parametric golden butterfly within a historic courtyard in montpellier
festival des architectures vives is an annual program that seeks to initiate a reflection on architecture and its development within an existing urban context. highlighting the projects of young architects and urban planners through two urban tours, visitors can discover contemporary works in unique sites. taking place across the french city of montpellier, courtyards of private hotels typically restricted to the public open their doors during the festival to host media art installations, exhibitions, and events
https://www.france-voyage.com/francia-guida-turismo/montpellier-1004.htm
http://festivaldesarchitecturesvives.com/
---
eventi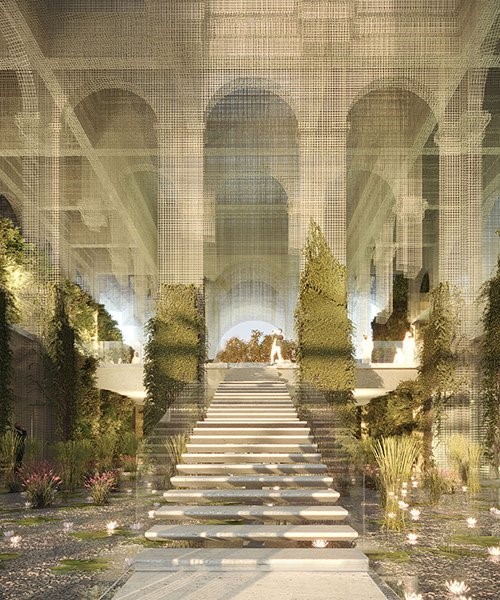 expo 2020 dubai will be a festival of human ingenuity under the theme 'connecting minds, creating the future'
genoa-based design studio dodi moss reveals imagery of its proposed italian pavilion for expo 2020 dubai, designed in collaboration with artist edoardo tresoldi. a response to the theme of 'beauty unites people,' the project composes an ethereal pathway through transparent layers of material and vegetable elements. the third place entry manifests as a set of large architectural elements that evoke the styles of the palaces and courtyards of italian architecture through antiquity
https://www.expo2020dubai.com/
https://www.dodimoss.eu/, https://www.edoardotresoldi.com/
---
design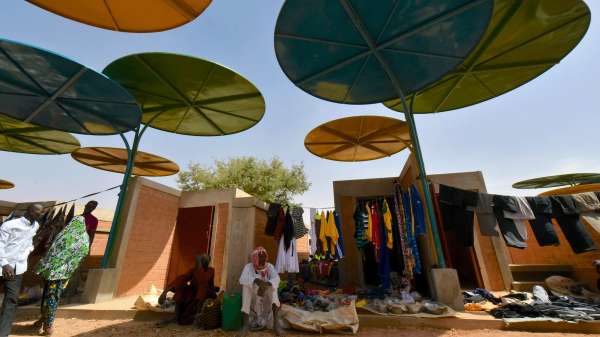 Architecture studio Atelier Masomi has built a market in Dandaji, Niger, using colourful recycled-metal canopies to attract vendors and help grow the local economy
---
helena hauss hand paints ceramic weapons in delft blue style to champion female fierceness
---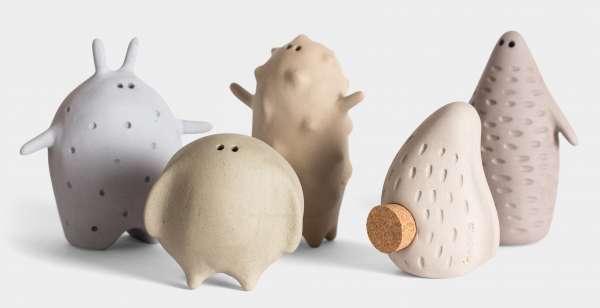 Hulbój | Szwed è un marchio nato dalla collaborazione tra Arkadiusz Szwed e Jarek Hulbój. L'amore per la duttilità dei materiali e la passione per i processi tecnologici sono la firma delle loro collezioni
https://arkadiuszszwed.com/szwed-hulboj
---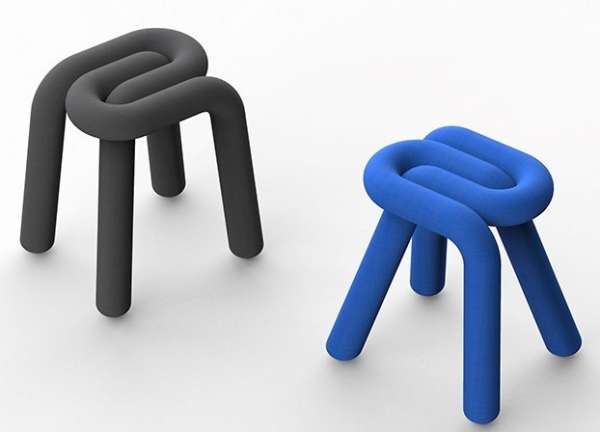 bold stool by big-game for moustache
http://www.big-game.ch/, https://www.moustache.fr/fr/
---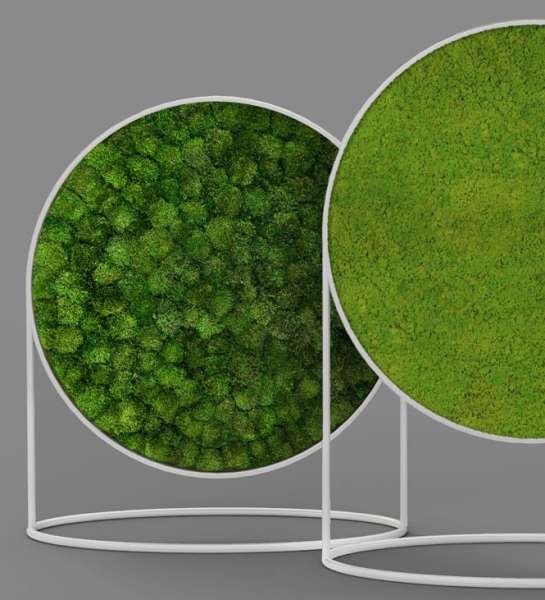 Alain Gilles G-Screen room-divider for Greenmood has been selected by "Made in Design" to be featured in their curated exhibition "Life is Beautiful" in the Printemps as part of the Paris Design Week and as part of the celebration of the 20th anniversary of "Made in Design"
http://www.alaingilles.com/en, http://www.greenmood.be, http://www.madeindesign.com
---
showrooms and shops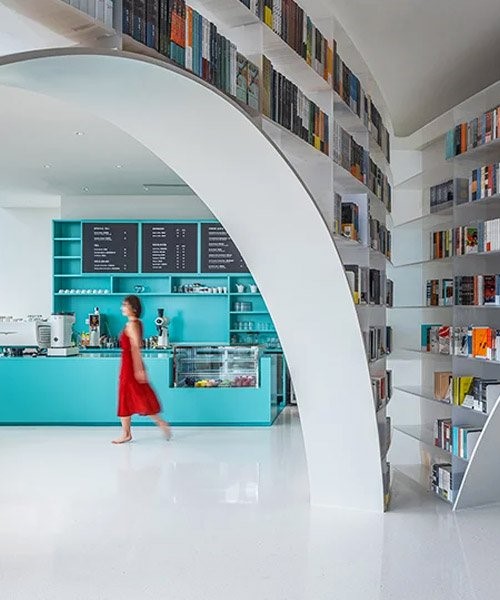 wutopia lab designs the 'books above clouds' store in shanghai's tallest building
---
lumières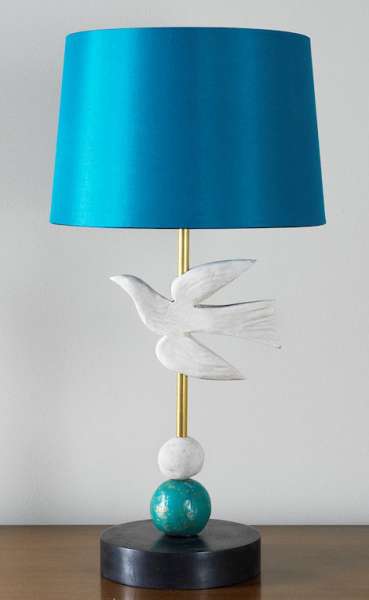 http://www.margitwittig.com 
---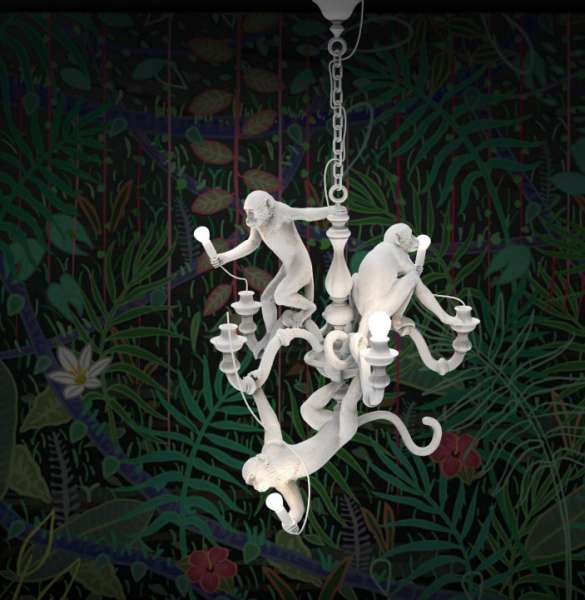 lampada monkedy by marcantonio for seletti
https://www.seletti.it/?v=cd32106bcb6d
---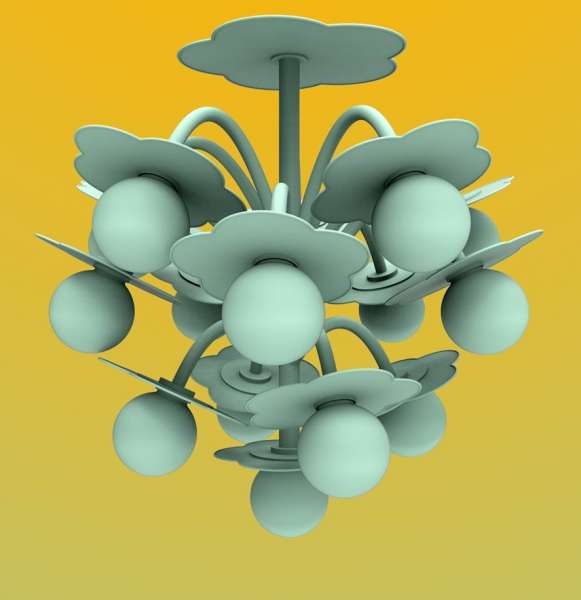 India Mahdavi for WonderGlass
http://india-mahdavi.com/, wonderglass.com
---
photos
fausto giaccone
festival internazionale isole che parlano, palau
https://www.faustogiaccone.com
/abouthttps://www.isolecheparlano.it/
---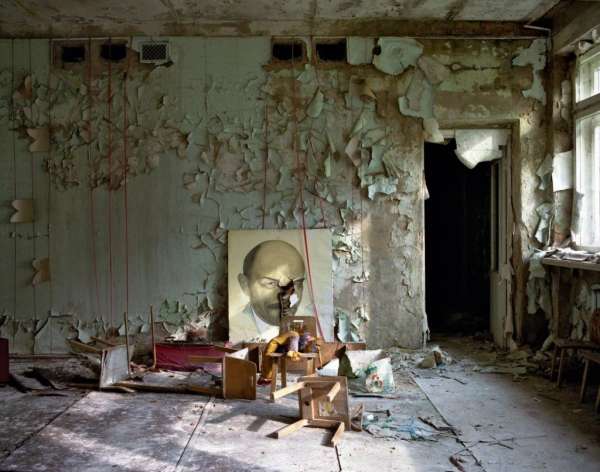 David McMillan, Chernobyl
http://www.dsmcmillan.com/chernobyl/photographs/
---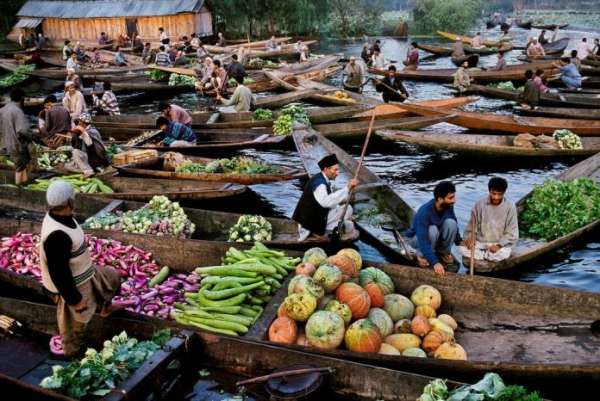 Steve McCurry, Srinagar, Kashmir, 1996. Musei San Domenico di Forlì "Cibo"
---
exhibitions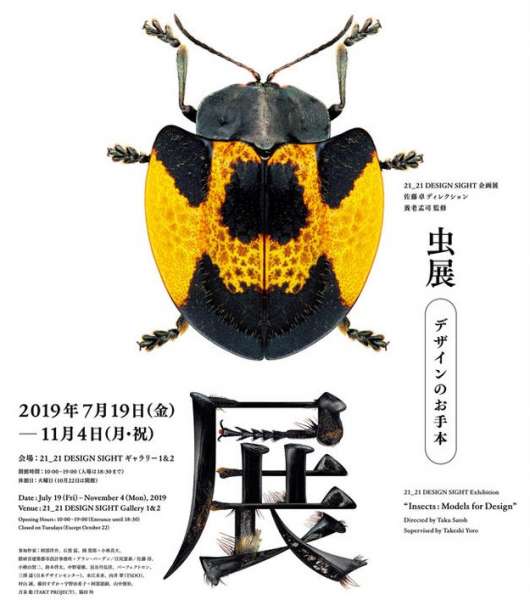 21_21 design sight holds an exhibition entitled "Insects: Models for Design"
http://www.2121designsight.jp/en/program/insects/
---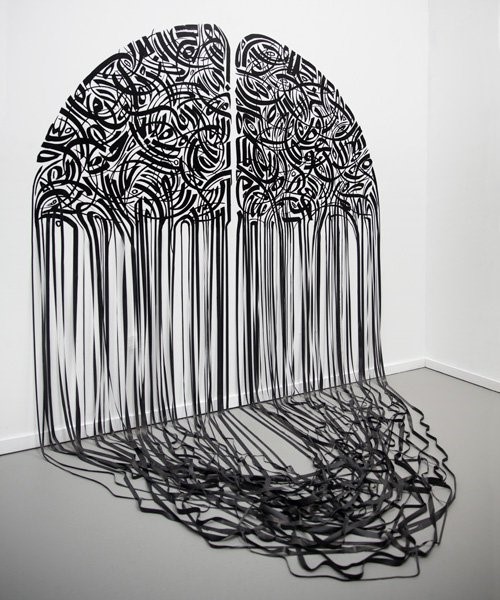 sasan nasernia deconstructs persian and arabic calligraphy to form 'dripping' compositions
---

liqing tan, as i recall, studio d'arte cannaviello
---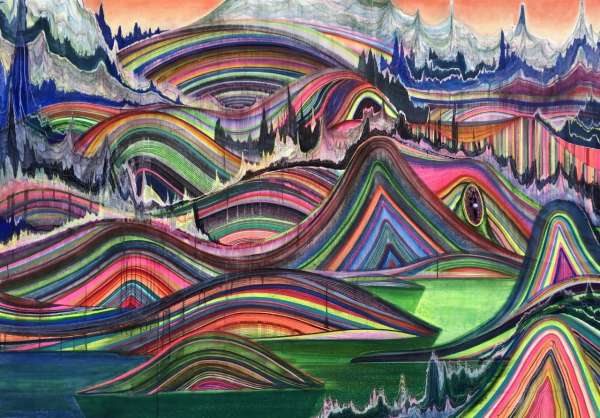 Huang Yuxing, Big sculpture in the hills, 250×180, acrylic on canvas, 2019. koenig london
---
théatre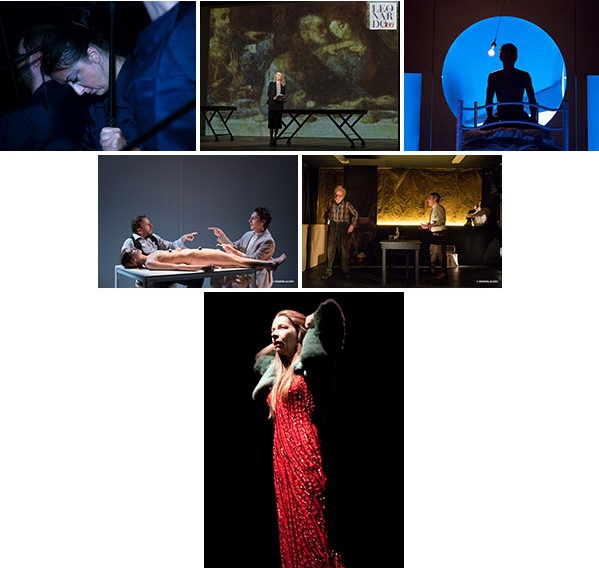 from top, da sinistra a destra
come se non fosse un fulmine. la scelta degli uomini giusti. compagnia teatringh, teatro elfo puccini, milano. http://www.teatring.it, https://www.elfo.org/
il miracolo della cena. sonia bergamasco dà corpo e voce a fernanda wittgens. piccolo teatro, milano. https://www.piccoloteatro.org/it/
milkyway di david koš%u0165ák. teatro out off, milano. ph marina alessi. https://www.teatrooutoff.it/
contro il progresso di esteve soler. teatro out off, milano. ph marina alessi. https://www.teatrooutoff.it/
non rimpiango nulla di csaba szekely. teatro out off, milano. ph marina alessi. https://www.teatrooutoff.it/
la gilda del mac mahon di testori. centrale dell'acqua in piazza diocleziano 5, milano. a seguire: autobahn di tondelli, zitti tutti di baldini, coppi urla risate di ferlinghetti. https://www.teatrooutoff.it/
---
museums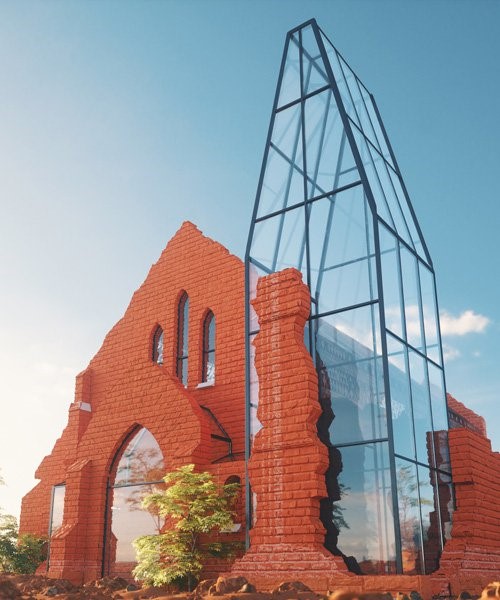 old palapye museum proposal is set within the ruins of a burnt brick church in botswana
https://justadesignmag.com/the-old-palapye-museum-is-a-winner-of-the-a-design-award-for-the-year-2019/
---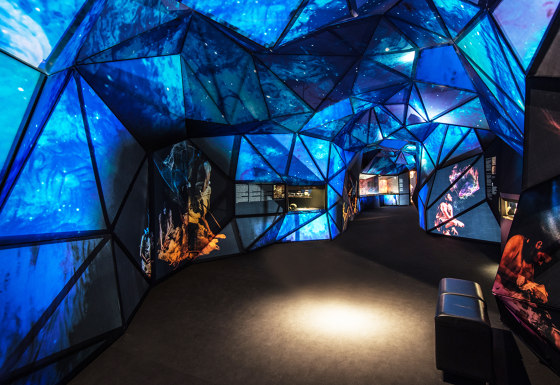 The architectural project Rocamora Arquitectura for the exhibition "Rupestre. The first sanctuaries" is focused on the paintings placed in caves or "shelters" that were painted on the rock more than 10,000 years ago. Cabrera.Photo
http://www.rocamoraarquitectura.es/home/
---
etc.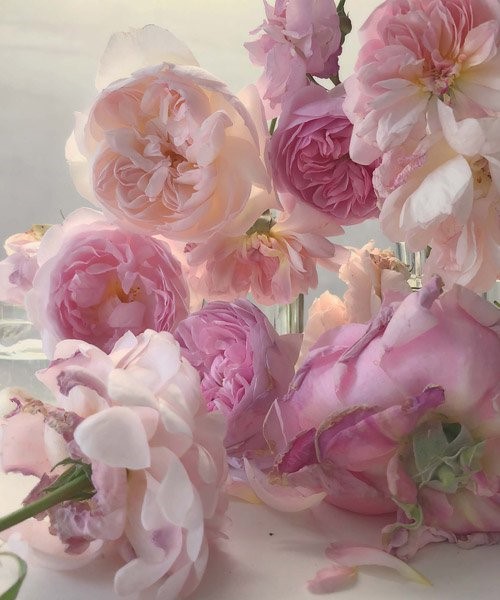 nick knight captures the life of a rose in photos that look like master paintings
carnet de notes by paolo rinaldi
online weekly magazine 16/09/2019
(travel, viaggi, architettura, interni, design, hotels, ristoranti, bar, luce, arte, mostre, foto, fashion, installazioni, musei, teatro)
carnet de notes 499 has been sent to/
è stato inviato a 16907 recipients/indirizzi
and posted to social networks:
facebook, twitter, linkedin and viadeo