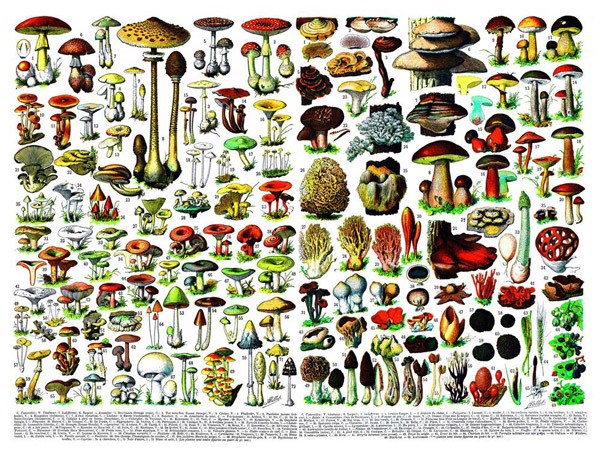 The field guide-style puzzle includes original illustrations by French painter, lithographer and entomologist Adolphe Philippe Millot
---
carnet de notes 500

carnet de notes by paolo rinaldi, rinaldi.paolo@fastwebnet.it, 0039.3483577940, @paolorinaldi, https://www.facebook.com/paolrin
---
voyages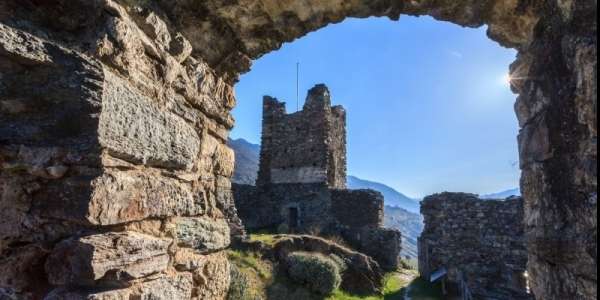 Valtellina: quattromila metri e due vallate principali: quella del fiume Adda che sfocia nel Lago di Como e quella del Liro e del Mera,nella Valchiavenna
http://www.valtellinaturismo.com/
---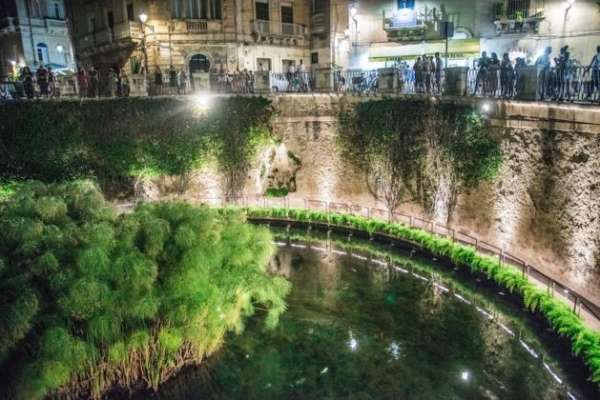 Siracusa, Fonte Aretusa. Miti e storia dello specchio d'acqua dolce popolato da specie botaniche e animali acquatici: la Fonte ospita da millenni branchi di pesci un tempo sacri alla dea Artemide e, da tempi più recenti, una fiorente colonia di piante di papiro e alcune anatre che le valgono il nomignolo locale di "funtàna de' pàpere". ph Vittoria Gallo
https://www.siracusaturismo.net/
---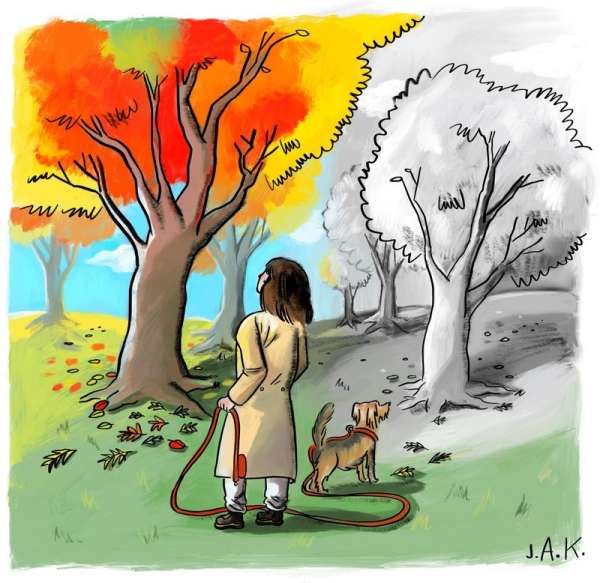 Autunno nel cuore di una natura che si veste di giallo e arancione: nel Seehof Nature Retreat di Naz (BZ); nel castello di Petroia, a qualche chilometro da Gubbio (PG); in Val d'Ega (BZ); nel parco naturale di Fanes-Senes-Braies, attorno a San Vigilio di Marebbe (BZ); nel cuore di Fiè allo Sciliar (BZ), tra le Dolomiti dell'Alpe di Siusi
http://www.seehof.it, http://www.petroia.it, http://www.valdega.com
http://www.myexcelsior.com, http://www.romantikhotels.com
---
architecture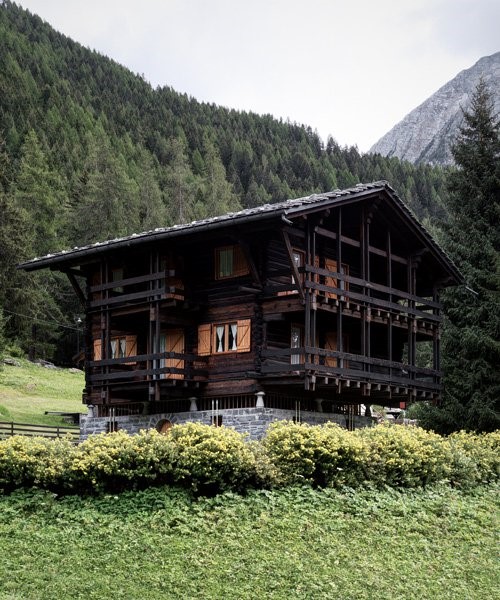 carlo mollino's historic 'rascard garelli', ph marcello mariana
in 1962, surveyor felice garelli asked his friend carlo mollino — the acclaimed architect, designer, and photographer — to relocate and restore a traditional 'rascard' to serve as a holiday home in northwestern italy's val d'ayas. mollino began by numbering each piece of the historic wooden structure, before dismantling and reassembling them on a newly constructed masonry base across the valley, in the village of champoluc. these images of 'rascard garelli', taken by photographer marcello mariana, take a closer look at the building, which was completed in 1965
http://www.atlantearchitetture.beniculturali.it/rascard-garelli/
---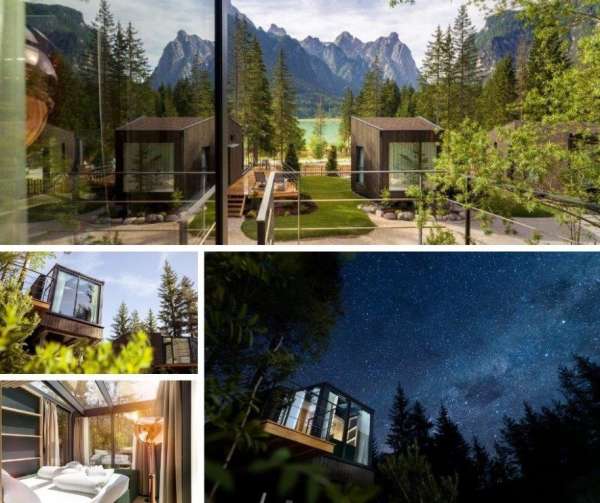 Gli chalets disseminati nell'area del Toblacher See sono strutture futuristiche integrate nell'ambiente, che consentono di dormire sotto il proverbiale tetto di stelle. Il che ne giustifica la definizione di Skyview Chalets. Progetto di Paolo Scoglio
http://www.skyview-chalets.com
---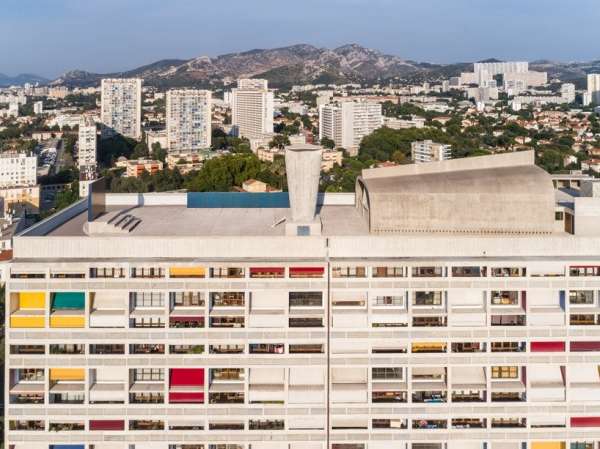 ora ito transformed a le corbusier-rooftop into a contemporary art space in marseille
https://www.designboom.com/tag/ora-ito/
---
hotels, restaurants e bar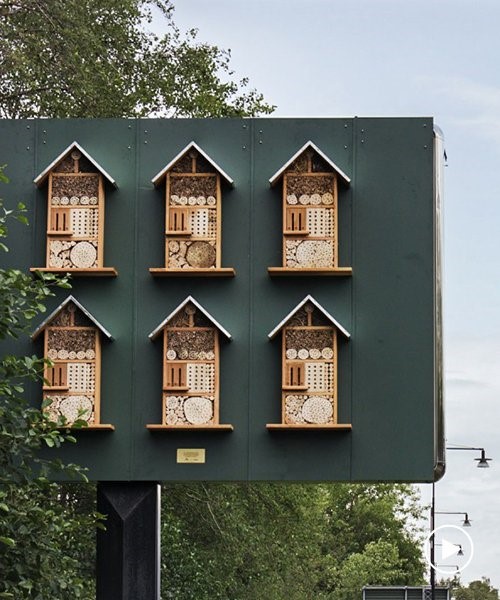 mcdonald's converts its billboards into beehive hotels
mcdonald's sweden celebrated world bee day by building the 'world's smallest mcdonald's' — a mini replica of its' golden arches that doubles up as a beehive. its latest initiative goes one step further, considering that bees might appreciate somewhere to stay after chowing down on fast food, converting mcdonald's billboards into tiny 'bee hotels'
https://www.mcdonalds.it/, https://www.mcdonalds.com/se/sv-se.html
---

Raddoppia l'offerta di ospitalità di Ambrogio e Giovanni a Greve in Chianti, nel cuore del Chianti: Un nuovo "relais dentro la vigna" prenderà il nome di La Pietra Relais di Charme e affiancherà Cabreo Relais di Charme
---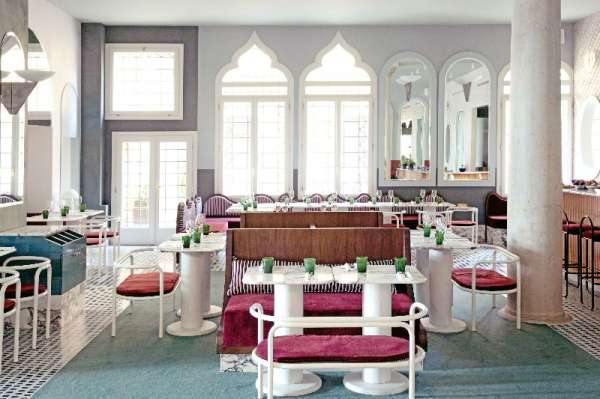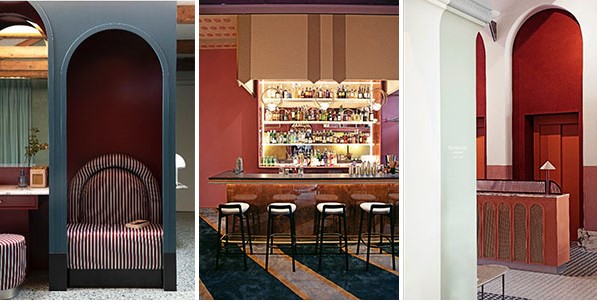 L'hotel "Il Palazzo Experimental", disegnato da Dorothée Meilichzon con uno speciale cameo di Cristina Celestino, ha aperto a Venezia. Dorothée Meilichzon affronta il progetto con una scelta di materiali e palette che vogliono trasmettere il vero spirito di una Venezia contemporanea. Cristina Celestino, su invito di Dorothe%u0301e Meilichzon, disegna l'Experimental Cocktail Club, come un salotto aperto alla citta%u0300 lagunare
http://www.experimentalgroup.com, http://www.chzon.com/
---
design

valet by max lamb for maria balshaw (tate)
with teal blue-dyed red oak on one side and a mirror on the other, max lamb created a multi-functional dressing screen for dr. maria balshaw, director of tate. the design provides a space, as well as storing unit, for the director to get changed and prepared in her office when running between meetings and events. called valet, the free-standing and flat-pack furniture piece has a natural, soft form with hooks and surfaces to hold items. the designer exploited the porosity of the red oak by pushing a teal blue dye into the material.
https://www.londondesignfestival.com/event/legacy
---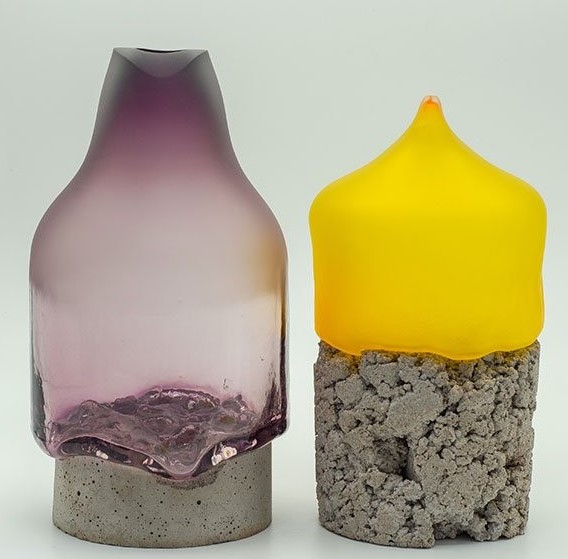 colin wilkes at design fresh 2019, ph arjun assa
https://www.100percentdesign.co.uk/design-fresh-2019
---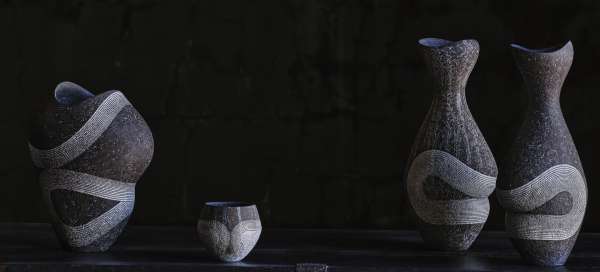 Pierre Marie Giraud is proud to host the first personal exhibition of Daisuke Iguchi in Europe. The Japanese artist presents a series of ceramics showcasing his mastery of patinas and textured skins reminiscent of antiques.
http://www.pierremariegiraud.com
---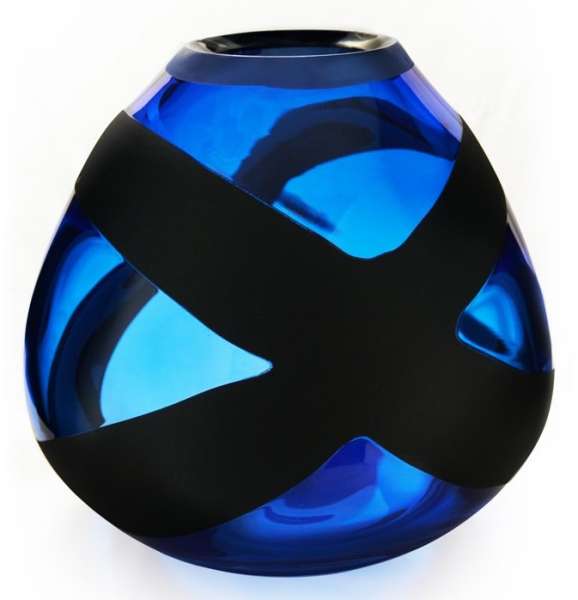 Emmanuel Babled presents his latest project azoici.
Azoici consists of a series of unique glass pieces, hand-blown in collaboration with the Italian Master Andrea Zilio, and exclusively produced at Venice's Murano island
https://www.designdesign.it/product-category/designer/emmanuel-babled/
---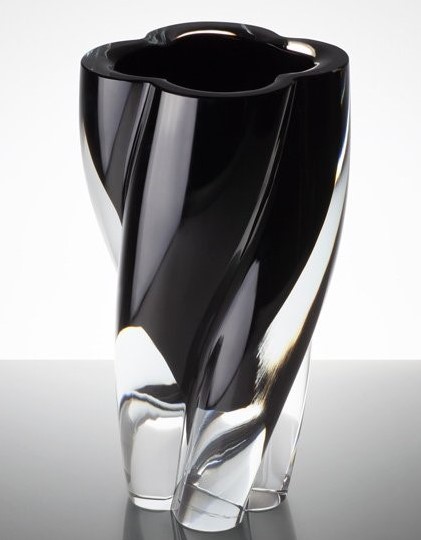 tokujin yoshioka sculpts louis vuitton monogram into 'blossom vase'
tokujin yoshioka presents 'blossom vase', a collection of two glass vases, in collaboration with louis vuitton
---
craft/artigianato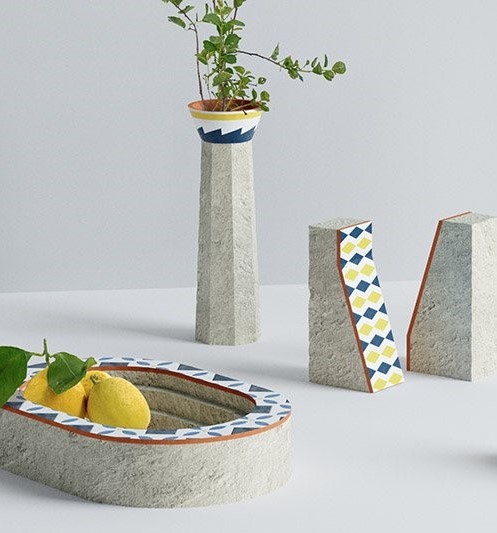 materia 2019, the independent design festival returns for its 4th edition in southern italy, the historic site of the monumental complex of san giovanni, in catanzaro. artistic direction of calabrian designer antonio arico
http://www.materiafestival.com/wp-content/uploads/2019/03
/materia19.pdfhttps://www.antonioarico.com
---
"Casting e Agate" è una special edition di set da tavola Pietracolata composti da portapane, sottobicchiere e sottopiatti, attraverso cui Andrea Branciforti – designer, CEO dello studio e laboratorio Improntabarre – ha ripercorso e narrato la storia delle colate laviche che nei secoli hanno afflitto Catania, i suoi luoghi e monumenti e la fortissima fede che da sempre anima la città verso la sua patrona, Sant'Agata
---
showrooms and shops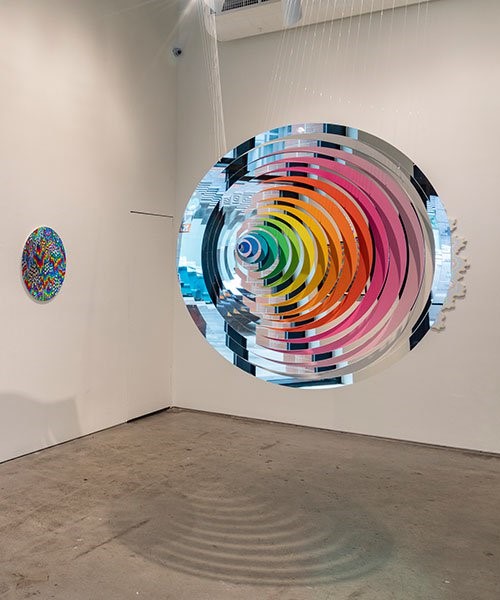 los angeles based artist jen stark transforms new york city's joshua liner gallery from a white cube into a kaleidoscope of color with her inaugural solo exhibition 'dimensionality.' with the series, the artist continues to investigate a balance of 'optical seduction and perceptual engagement.
https://www.jenstark.com/, http://joshualinergallery.com/
---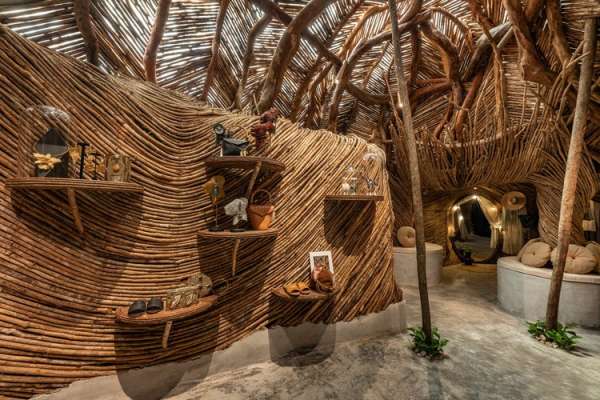 An exclusive fashion boutique at Aulik Tulum, which combines fashion, design, architecture, jewelry, and art, within a space full of contrasts, textures, sensations and routes that invites you to discover the collections of the store. project Roth-Architecture
---
lumières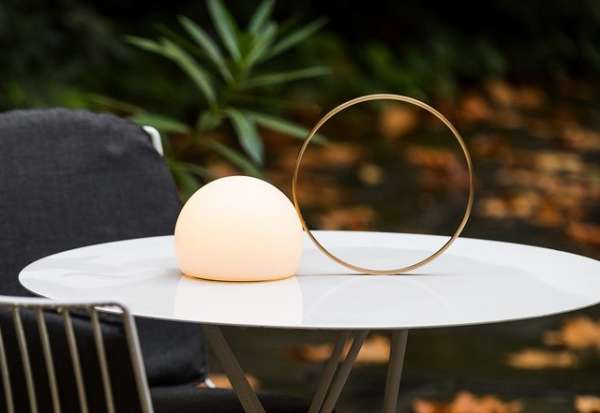 The Circ Collection by Nahtrang Studio for Estiluz
https://www.estiluz.com/en, https://www.nahtrang.com/
---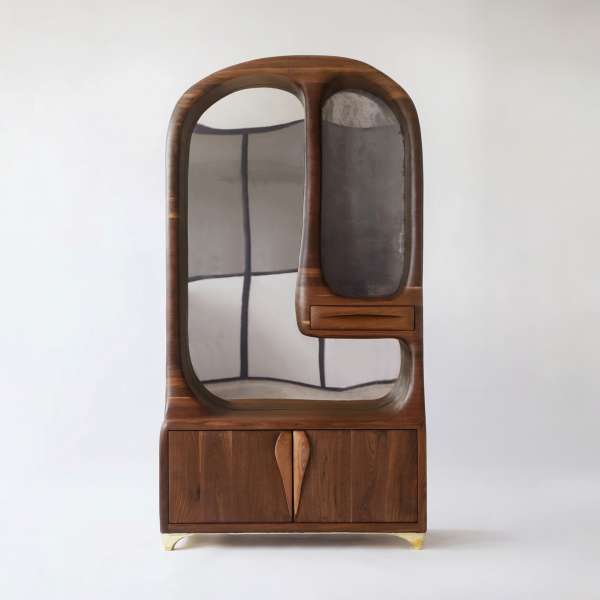 Vincent Poujardieu – "Nida", galerie gosserez
https://www.galeriegosserez.com/gosserez/accueil.html
---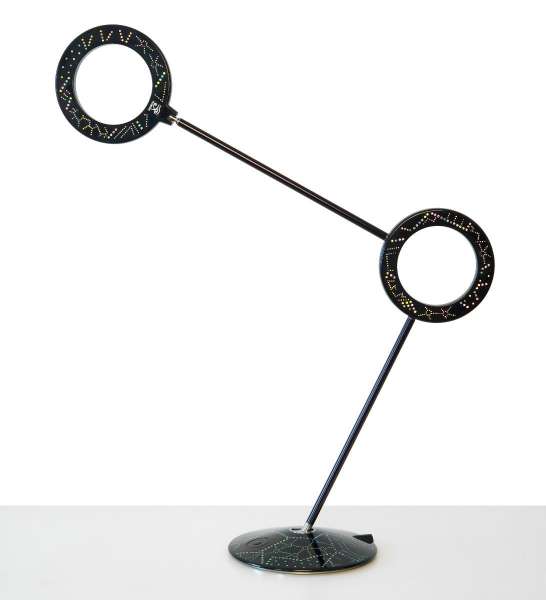 Ramun presenta la lampada amuleto pearl realizzata a mano, omaggio all'antica tecnica coreana dell'intaglio della madreperla. design Alessandro Mendini
---
Medusa – Soffio di Luce by Blueside Emotional Design
---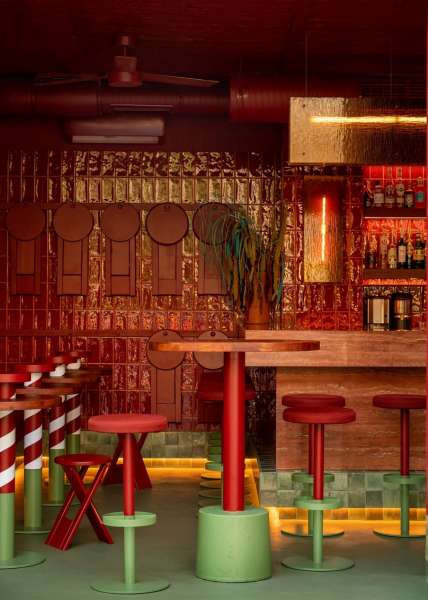 Spritz Is A Collection Of Colorful Pendant Lights With A Textured Stucco Detail. Tel Aviv based designer Yuval Tzur has created Spritz, named after the technique that's used to apply a plaster mixture to homes and buildings, both interior and exterior
---
photos

from left
giovanni crovetto at galleria jean blanchaert http://www.galleriablanchaert.it/
candido baldacchino at galleria jean blanchaert http://www.galleriablanchaert.it/
claudio marcozzi, http://www.photoland.it/
---
left, marco neri at spaziokappa32, http://www.spaiokappa32.com
right, romana zambon at galleria federica ghizzoni http://www.federicaghizzoni.it, http://www.romanazambon.com
---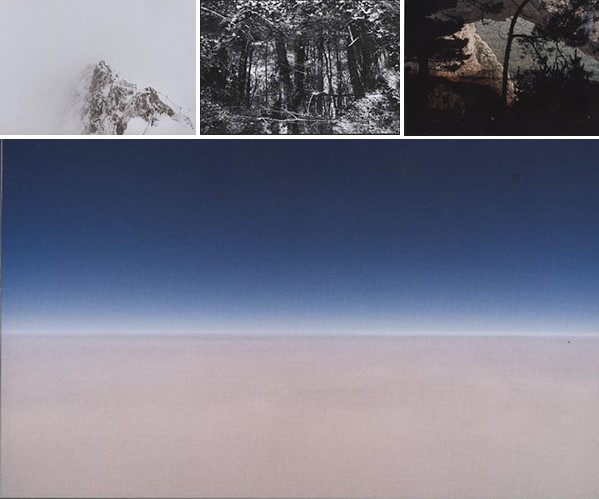 from top left, clockwise
niccolò aiazzi, http://www.niccoloaiazzi.com
lucretia moroni at galleria l'affiche, http://www.affiche.it
dafna talmor at tobe gallery, www.tobegallery. hu
guy russell at qgallery, https://qgallery.dk/
---
exhibitions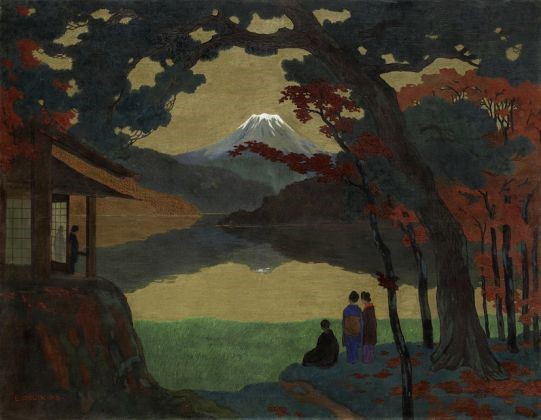 Emil Orlik, paesaggio con il monte Fuji, 1908. Venti d'Oriente, a Rovigo una mostra racconta l'influenza del Giappone sull'arte occidentale. Venti d'Oriente nell'arte europea 1860 – 1915, pinacoteca dell'accademia dei concordi, palazo roverella, rovigo
http://www.palazzoroverella.com/mostra/la-pinacoteca/
---

Intesa Sanpaolo sostiene la mostra "Last Supper in Pompeii" nell'Ashmolean Museum of Art and Archaeology di Oxford (UK). Come in una fotografia raffigurante l'epoca dell'eruzione del Vesuvio del 79 d.C., i visitatori rivivranno la vita quotidiana degli antichi Romani, dai campi coltivati alle taverne, dagli empori ai triclini, dalle cucine ai luoghi di culto
---
Carthago. Il mito immortale. Parco archeologico del Colosseo, Roma
---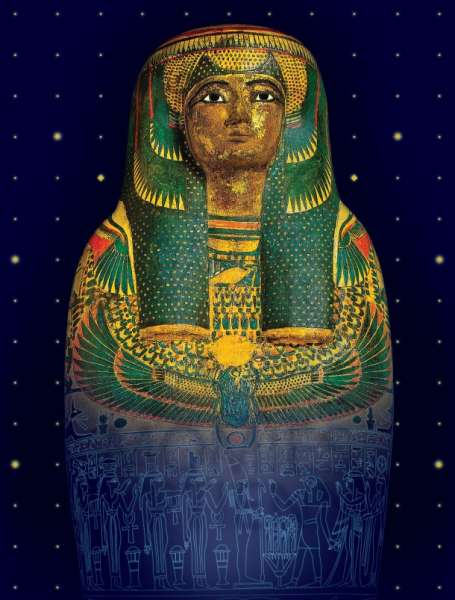 momies égiptiennes: passé retrouvé, mystères dévoilés, musée des beaux-arts de montréal
---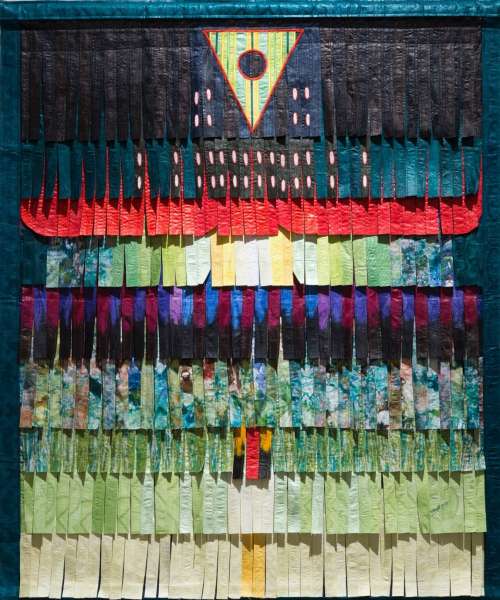 Abdoulaye Konaté, motifs touareg aux cercles, primo marella gallery at beirut art fair
https://www.primomarellagallery.com/
---
eventi

from top, da sinistra a destra
gianluca petrella e pasquale mirra; federica michisanti, ph fabian van der knaap; sergio cammariere, ph alessio pizzicannella
forma e poesia nel jazz, cagliari, 26/29 settembre
http://www.formaepoesianeljazz.com
---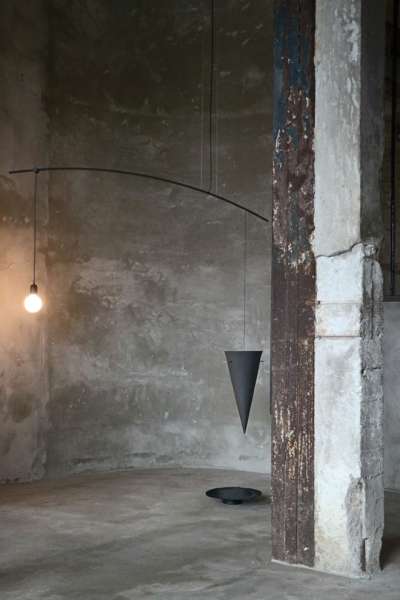 beirut design fair, seaside arena beirut, 19/22 settembre
Mad Brussels and the export department of hub.brussels have handed over Jean-François Declercq, founder of Atelier Jespers, over the art direction of #itinerance15 for his second participation at Beirut Design Fair 2019
https://www.atelierjespers.com/
---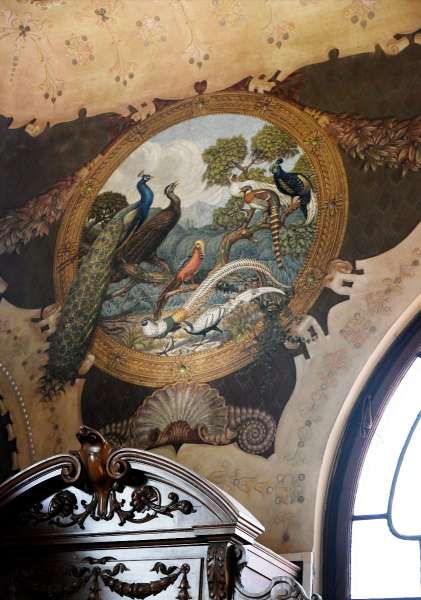 Lake Como Design Fair, Teatro Sociale Como, Sale del Ridotto, Como Italy
lakecomodesignfair.com/
https://www.atelierjespers.com/
---
etc.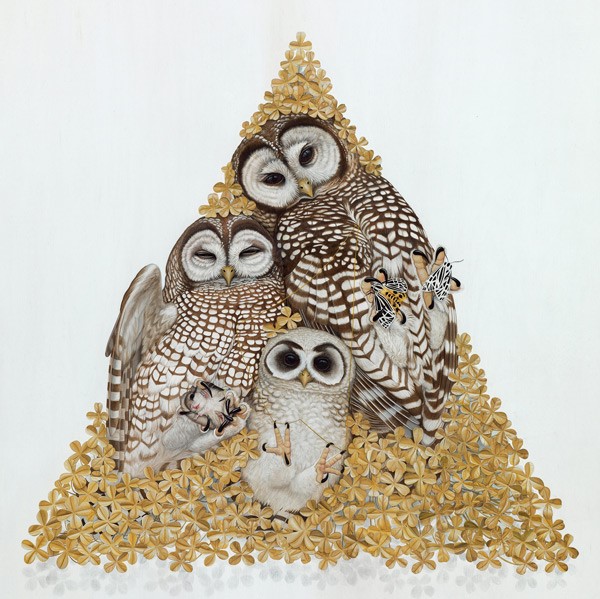 The natural world gets an unusual interpretation through the lens of Northern California-based painter Tiffany Bozic. Bozic's work over the last six years has been compiled into a book, titled Unnatural Selections.
carnet de notes by paolo rinaldi
online weekly magazine 23/09/2019
(travel, viaggi, architettura, interni, design, hotels, ristoranti, bar, luce, arte, mostre, foto, fashion, installazioni, musei, teatro)
carnet de notes 500 has been sent to/
è stato inviato a 16954 recipients/indirizzi
and posted to social networks:
facebook, twitter, linkedin and viadeo