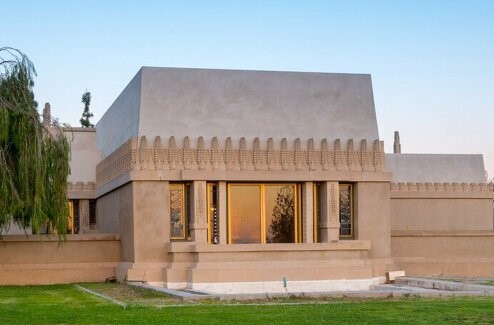 new visualizations revealed of frank lloyd wright's unbuilt arizona capitol 'oasis'
---
carnet de notes 559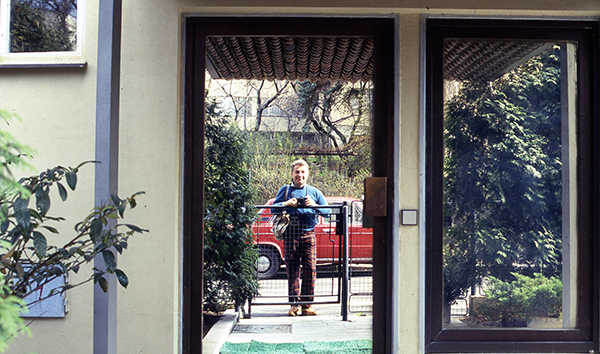 beijing 1976
carnet de notes by paolo rinaldi, rinaldi.paolo@fastwebnet.it,
0039.3495087344, @paolorinaldi, https://www.facebook.com/paolrin
---
architecture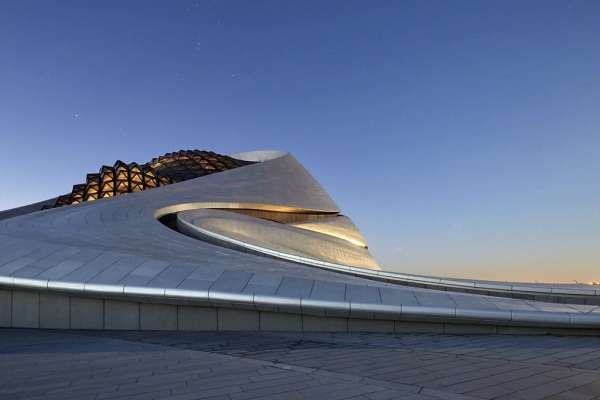 Sika's high-performance sealing and bonding solutions enable the creation of architecture such as the Harbin Opera House in Northeast China Built to withstand the hardships of Harbin with its temperatures ranging from -40°C up to 40°C, the opera house had special requirements in terms of construction and material performance. The crystalline glass curtain wall, composed of transparent pyramids is watertight, wind-tight, and resistant to wind pressure. The glass must be able to withstand stress, movement, and deformation after being bonded. project by mad architects
http://www.i-mad.com/, https://ita.sika.com/it/home.html
---
Casa Puntara è una villa unifamiliare di nuova costruzione nella campagna di Ragusa. Progettata da Vincenzo Leggio, il quale ha cercato di soddisfare le esigenze della famiglia proprietaria di un'abitazione al contempo ricercata e funzionale. La preferenza verso i serramenti in alluminio Schüco è in linea con il concept progettuale dell'edificio che vuole un'architettura sostenibile e ben integrata nel contesto: si sono scelti sistemi dai profili leggeri e resistenti.
https://vincenzoleggioarchitetto.cargo.site/, http://www.schueco.it
---
Villa Solitaire, progettata da Matteo Thun, è immersa in un giardino botanico sulle colline di Son Vida, la zona residenziale più esclusiva di Palma de Mallorca. Grazie a una capacità tecnica e di intervento in loco, unita all'efficacia e all'elevata qualità dei suoi sistemi per la cura e la protezione delle superfici, Fila, attraverso la sua filiale Fila Espana, è stata selezionata per la salvaguardia e la protezione del bianco naturale delle superfici interne ed esterne della villa
---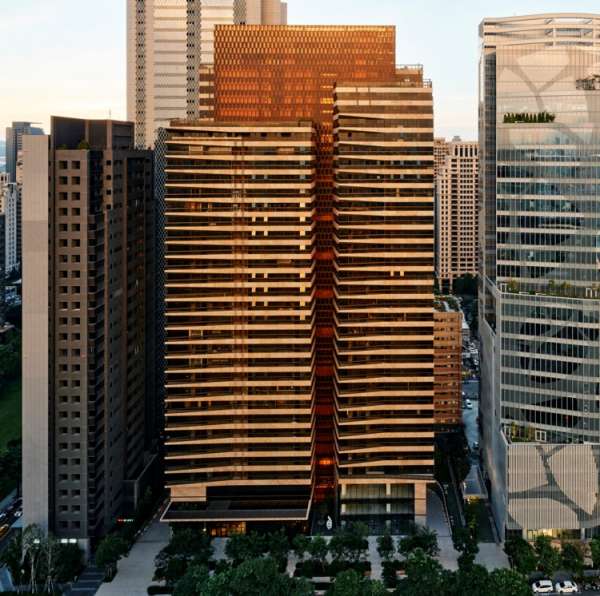 apartments building, taiwan, Architects Antonio Citterio Patricia Viel
ph Studio Millspace, Yuchen Zao
Text description provided by the architects. The 128-meter-high tower aims to integrate the character and identity of nearby Charlotte Park while fostering a dynamic relationship with the surrounding urban context. Located in close proximity to several department stores, civic buildings, and cultural venues, the 33,000-sqm high-rise creates a new residential community in the commercial heart of the city and activates the street level areas with a series of retail spaces
---
interiors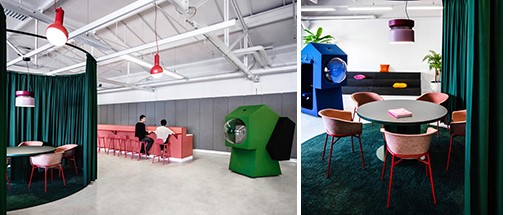 studio aisslinger, the air activity office, loqi berlin, european office. With the redesign of the loqi European headquarters in Berlin, the lively creative dna of the globally active young company was implemented in a congenial brand appearance. ph Nicoló Lanfranchi
---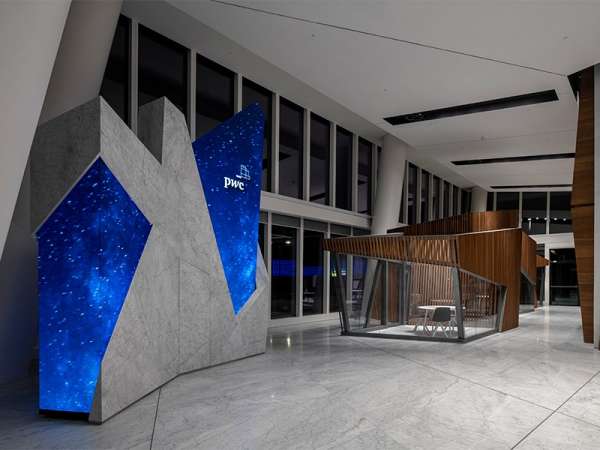 Tecnologia più avanzata, collaborazione tra saperi e competenze trasversali si uniscono nei rinnovati uffici di EY, nel centro storico di Roma. DEGW ha guidato il progetto della nuova sede curandone le fasi di sviluppo in collaborazione con FUD per il physical branding e con TUNED per il progetto del wavespace, dove è stato adottato, in via sperimentale, un metodo progettuale che parte da ricerche sviluppate nell'ambito delle neuroscienze e le applica alla configurazione dello spazio architettonico
DEGW e Partner Lombardini22
---
hotels, restaurants and bars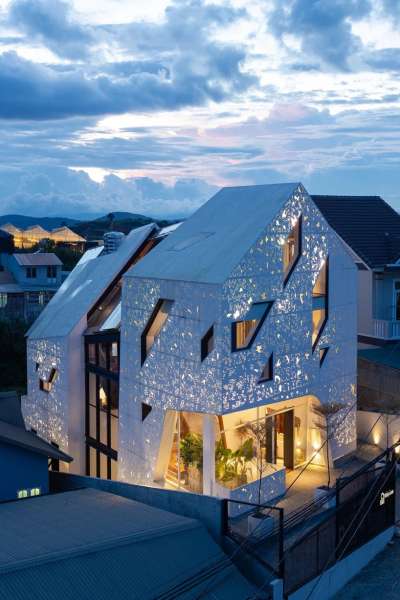 le house has wrapped the exterior of 'nap am homestay' in a CNC-cut steel layer perforated with uniquely-designed motifs, and treated to withstand rainy weather and regional high humidity. located on a slope, the building has both sides contiguous to different terrains, which resulted in similar yet distinct façades connected via a glass and steel structure. as night falls, interior lights shine through the hotel's perforated skin, transforming it into a bright lantern ph trieu chien studio
---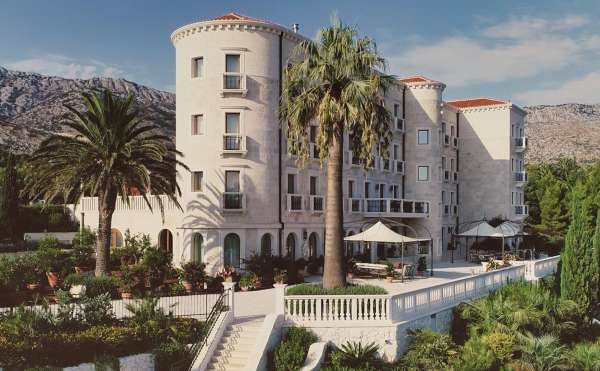 Villa Korta Katarina, membro della catena Relais & Châteaux, sorge in riva al mare, nella cittadina balneare di Orebi, in Croazia. I marmi Margraf rivestono gli interni dell'edificio principale
https://www.margraf.it/, https://www.relaischateaux.com/it/
---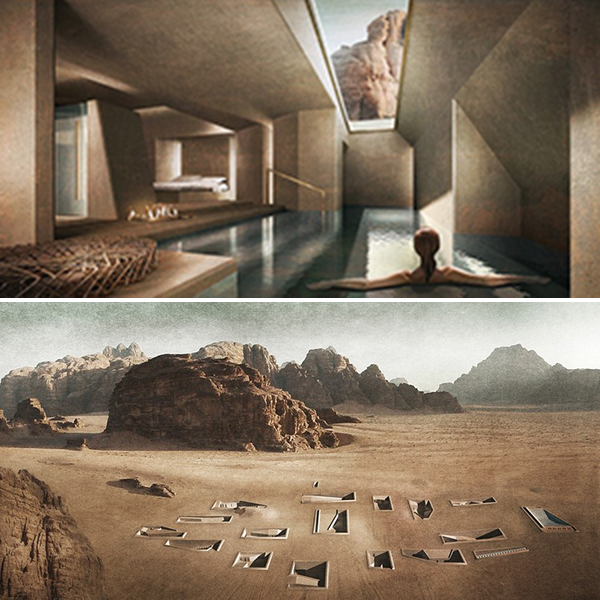 excavated from the natural grounds of Jordan's Wadi Rum, Jordanian architect Rasem Kamal transformed the phrase of "form follows function" into "subtraction follows function", emphasizing the relationship between external form and internal space with a resort that promises a sanctuary both above and underground: the proposed Wadi Rum Sanctuary Resort. The resort is one of the first architectural projects that does not have any carvings in the mountains and tackles just the underground
http://kamallaw.com/team-rasem-kamal.html
---
design
divano trampoline by patricia urquiola for cassina
https://www.cassina.com/it/collezione
---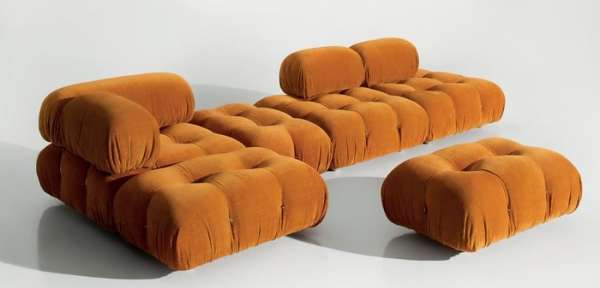 divano camaleonda by mario bellini for b&b
---

divano Madeleine – design Fratelli Boffi Studio
---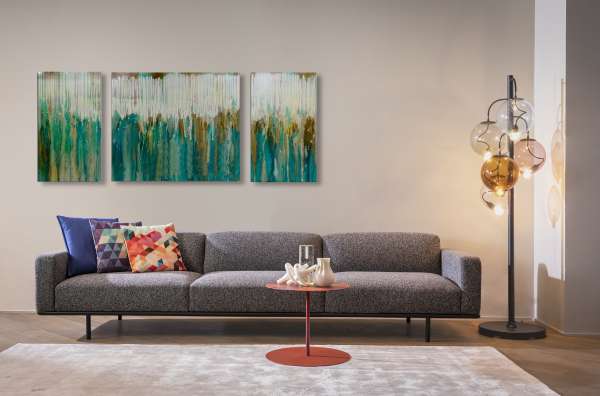 divano cap ferrat by carlo colombo for cappellini
https://www.cappellini.com/it/prodotti/divani?page=1
---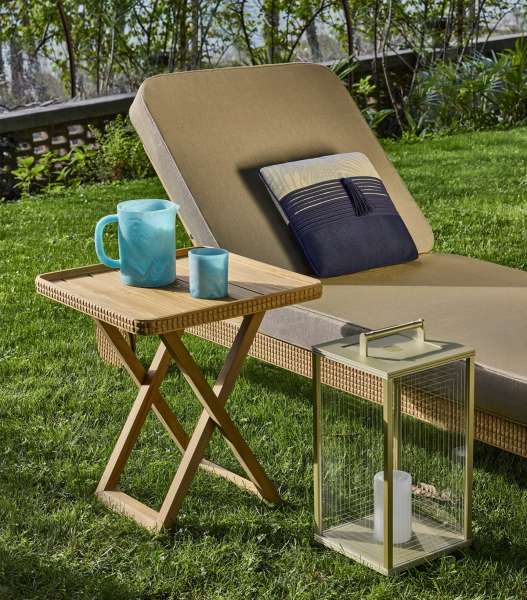 divano by armani casa
https://www.armani.com/casa/it/
---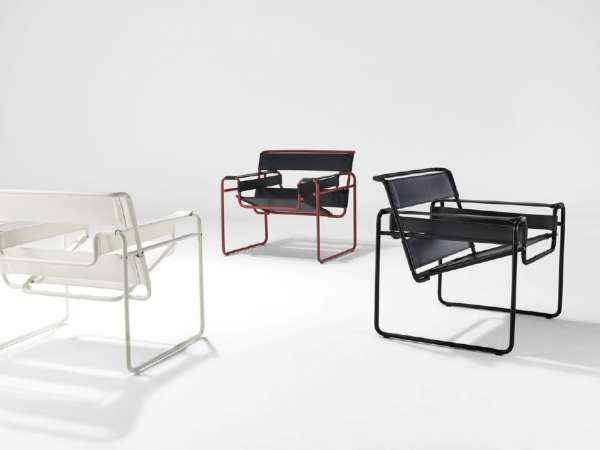 divano knollmatic by knoll
---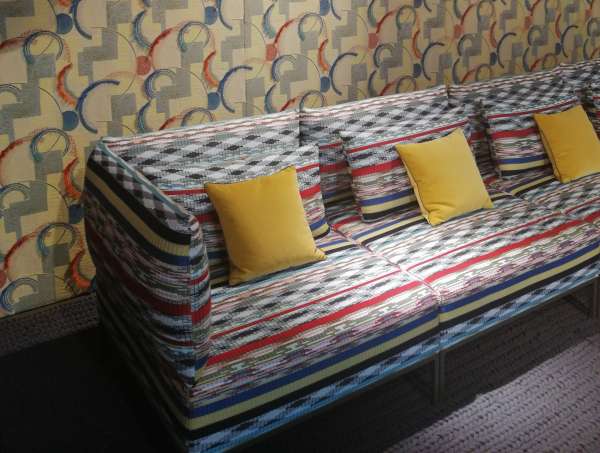 divano missoni home
---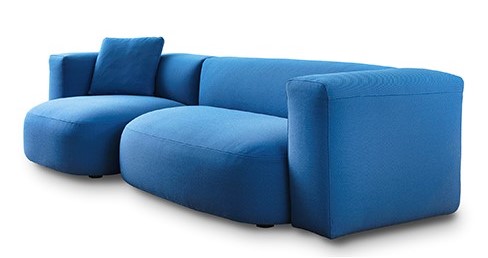 Litos sofa by sebastian herkner for Cappellini
http://www.cappellini.it, http://www.sebastianherkner.com
---
mostre/exhibitions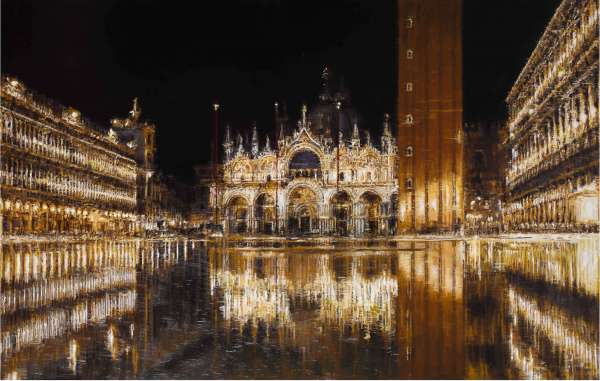 Tommaso Ottieri, Venezia AA, 2020, olio su pannello, 125 x 200 cm
https://www.galleriarusso.com/
---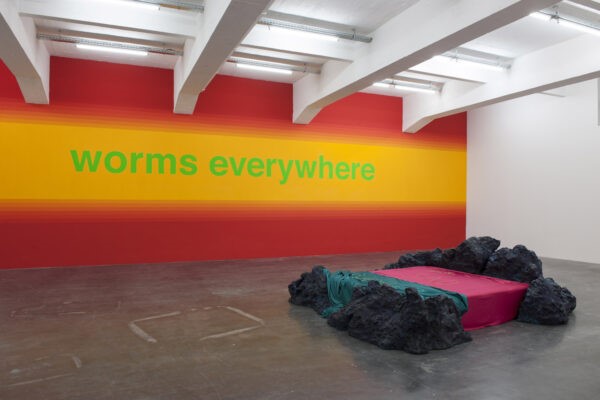 Lac, Lugano Arte e Cultura that's the only way i can come è il titolo dell'installazione che la giovanissima artista croata Nora Turato ha pensato per il Masi di Lugano
---
musei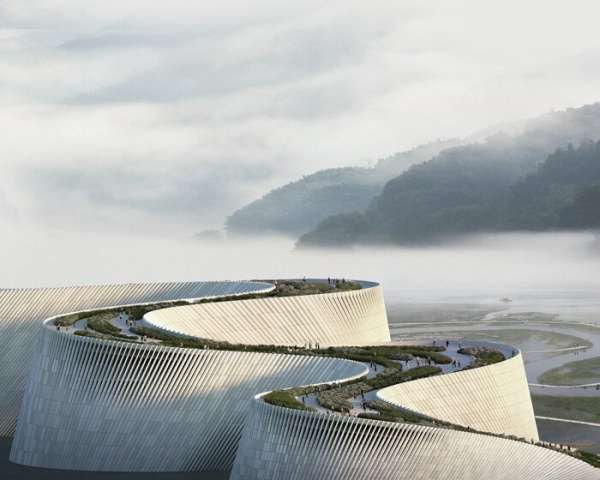 3XN, B H, and zhubo selected to complete new shenzhen natural history museum
https://www.archpaper.com/2020/11/3xn-bh-zhubo-design-sinuous-shenzhen-natural-history-museum/
---
lumières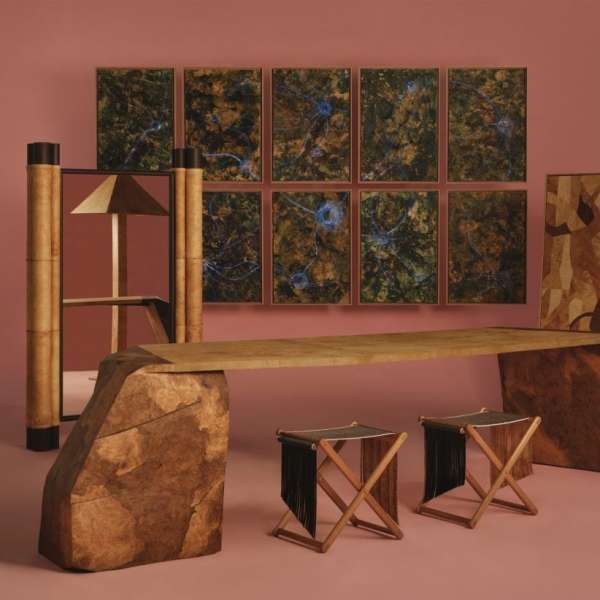 Morgan Ruben drew on nature when growing his leaf-shaped Folium light from mycelium and designing his Luminosa lamp to reference the way bioluminescent worms attract prey. The Utrecht-based designer's work combines technology, design and biology, themes which come through clearly in his two latest lighting designs
---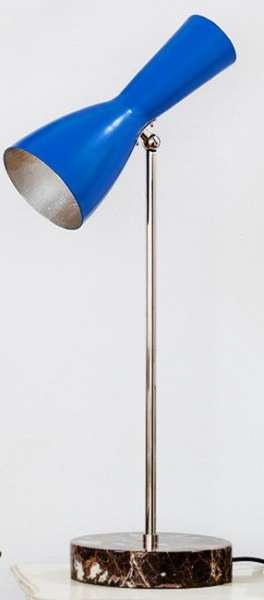 Freely inspired by a twentieth-century lamp model, the name of the collection, Wormhole, hides a very deep meaning for the company and its creative director. Coming from a word that in astronomy indicates the space-time tunnel that connects one universe to another, this collection represents the temporal and conceptual passage between the artisan workshop Bronzetto, deeply connected in shapes and materials to its history and tradition, and the company as it is today, a firm specialized in the production of furniture and lighting accessories in brass and bronze
https://www.ilbronzetto.com/it
---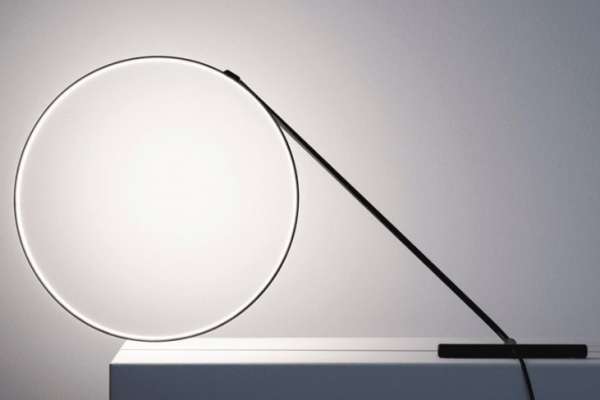 Designer Robert Dabi has created Poise, a flexible ring-shaped lamp that has three joints to allow it to swivel and tilt while remaining perfectly balanced
---
teatro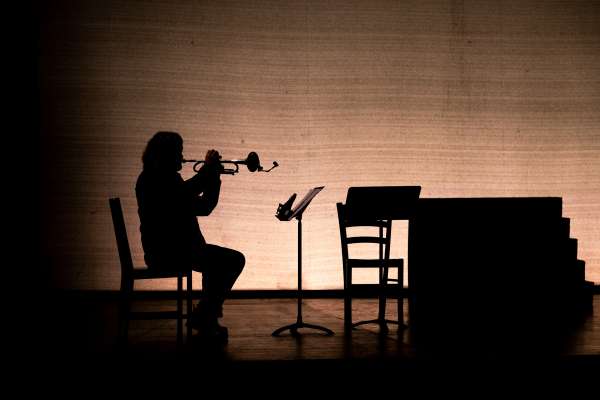 un marziano a roma di ennio flaiano. A dare corpo e voce al coro dei personaggi di Un Marziano a Roma, un'attrice di talento e spessore come Milvia Marigliano, accompagnata dal trombettista Raffaele Kohler. Teatro Menotti, in streaming
http://www.teatromenotti.org, teatromenotti.xarena.it
---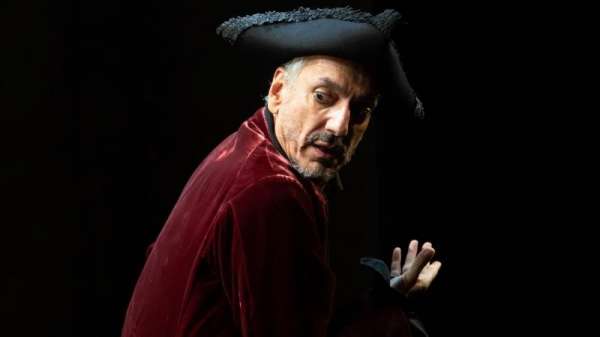 Racconto di Natale (ph Luca Piva) e Moby dick alla prova (Ferdinando Bruni) Dal 1 dicembre il Teatro dell'Elfo è online, per informare su tutto quello che avviene in teatro (sui palchi e dietro le quinte), per veicolare tempestivamente contenuti di ogni tipo, rendendo disponibili descrizioni, immagini e video degli spettacoli del passato, del presente e del futuro. E per diventare, quando l'attività riprenderà a pieno ritmo, uno strumento efficiente e semplice per acquisti e prenotazioni
---
teatro della cooperativa, coppia aperta quasi spalancata di franca rame e dario fo, con Alessandra Faiella, Valerio Bongiorno, rassegna fuori niguarda, dal 9 al 20 dicembre al piccolo teatro grassi, milano
http://www.teatrodellacooperativa.it/
---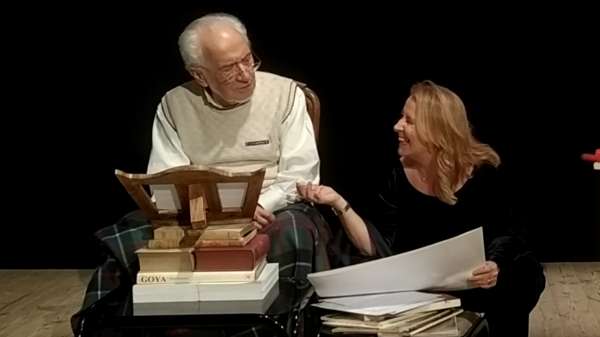 massimo de vita e daniela airoldi bianchi, l'uomo mortale di giuseppe naretto, teatro officina, milano, spettacoli su you tube
https://www.youtube.com/watch?v=kemRynGSzaQ
https://www.teatroofficina.it/
---
photos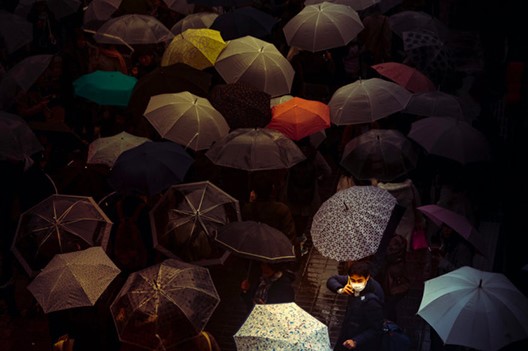 Tom Leighton è un artista, fotografo e tipografo inglese che da anni gira il mondo, da Londra a Tokyo, in cerca di scorci e di scenari da fotografare di notte
---
showrooms and shops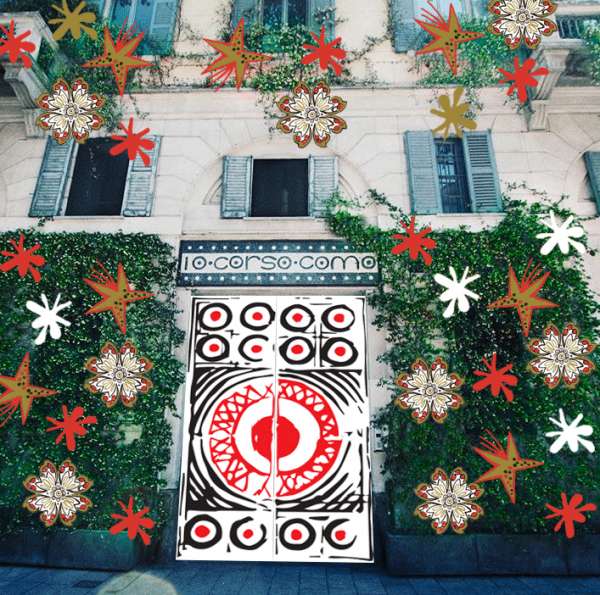 10 corso como
http://www.10corsocomo.com/location-milano/
---
etc.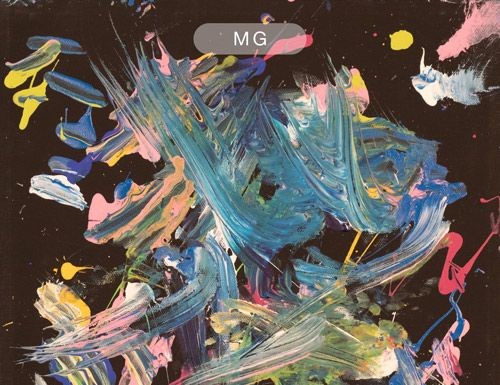 Martin Gore dei Depeche Mode chiede a una scimmia di realizzare la copertina del suo disco. A cinque anni di distanza dal suo ultimo lavoro MG, il cofondatore dei Depeche Mode Martin Gore annuncia l'uscita di The third Chimpanzee, prevista per il 29 gennaio 2021
https://notiziemusica.it/chi-e-martin-gore/curiosita/
---
carnet de notes by paolo rinaldi
online weekly magazine 07/12/2020
(travel, viaggi, architettura, interni, design, hotels, ristoranti, bar, luce, arte, mostre, foto, fashion, installazioni, musei, teatro)
carnet de notes 559 has been sent to/
è stato inviato a 18338 recipients/indirizzi
and posted to social networks:
facebook, twitter, linkedin and viadeo