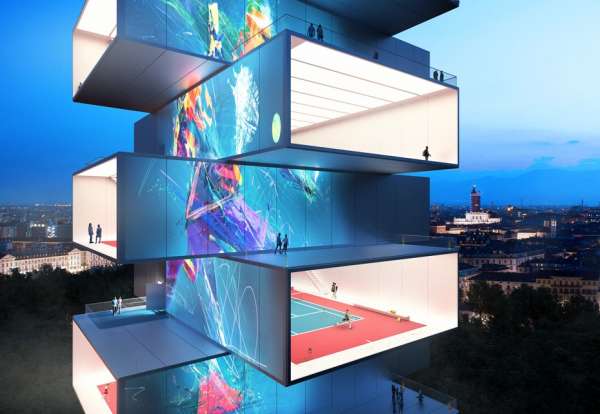 Playscraper è un'innovativa torre di 90 metri di ben 8 campi di tennis sovrapposti l'uno sull'altro, progettata dallo studio Carlo Ratti Associati (CRA) con Italo Rota
---
carnet de notes 560
carnet de notes by paolo rinaldi, rinaldi.paolo@fastwebnet.it,
0039.3495087344, @paolorinaldi, https://www.facebook.com/paolrin
---
voyages

china, the great wall, 1976 (my first travel to china) and 2020, in between 45 years
https://www.travelchinaguide.com/attraction/
---
architecture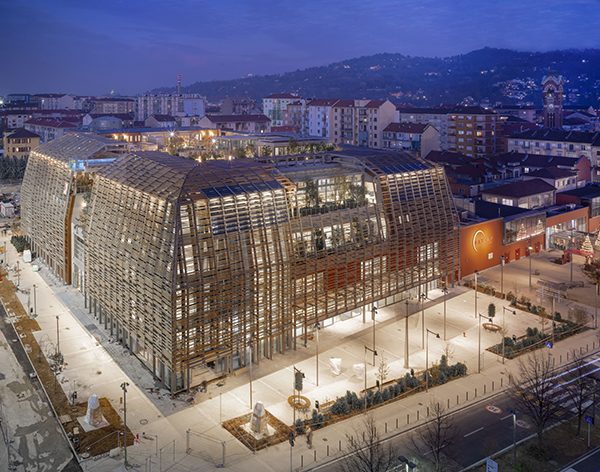 ACC Naturale Architettura Cristiana Catino e Negozio Blu Architetti (Ambrosini, Gatti, Grometto), già progettisti del primo Eataly, hanno dato forma alla visione strategica di Green Pea. L'ultimo tassello della riqualificazione dell'area ex industriale Carpano Lingotto è un edificio altamente sostenibile, un manifesto di nuove tecnologie e materiali naturali che trasmette l'idea di rispetto dell'ambiente e armonia con la natura attraverso la sua architettura
https://turin-architects.com/author/acc-arch-cristiana-catino/
https://www.negoziobluarchitetti.it/it/chi-siamo.html
---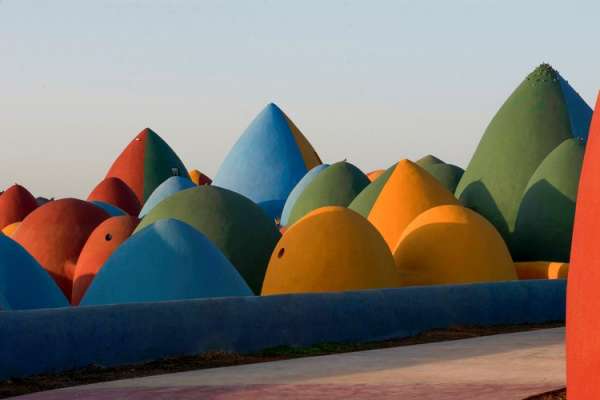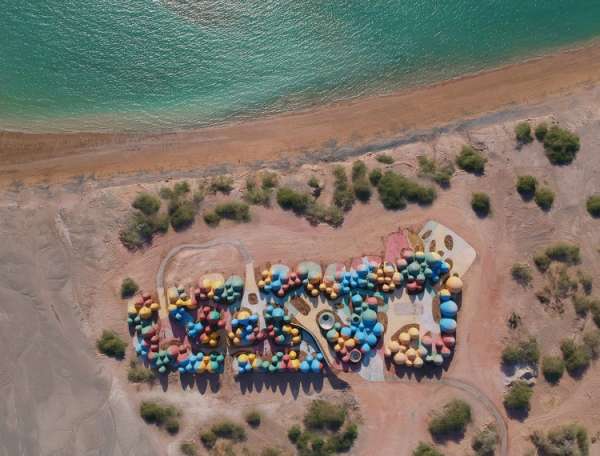 Community empowerment via urban development, Hormuz Island, Iran. Hormuz is a formerly glorious historic port in the strategic strait of Hormuz in the Persian Gulf, south of Iran. Presence in Hormuz is a series of urban developments by a semi-public institution that hired ZAV Architects, in order to empower the local community of the island. Its second phase is a multipurpose cultural residence called Majara residence
---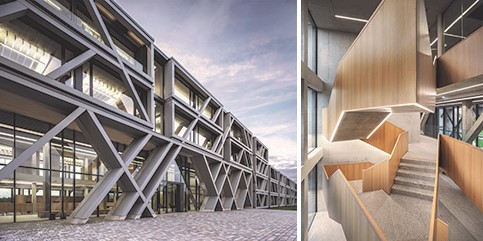 J. Mayer H. won the design for the main building of the IGZ campus at an invited competition. The building is the first new construction of the site's extended masterplan. Reaching over 120m in length and sitting at the highest point of the site, the new construction complements existing company-owned buildings, creating a harmonious ensemble. Further structures are planned for the company restaurant, an innovation center and other office buildings. The construction was built using local materials like granite and wood, typical of the Upper Palatinate region
---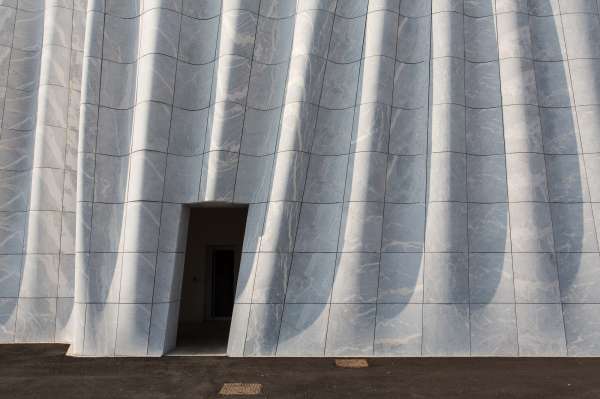 Si chiama Ripple è un imponente propileo lapideo di forte tridimensionalità, di 600 metri quadrati. Una nuova e avveniristica opera monumentale firmata Margraf e progettata da Raffaello Galiotto. Realizzata in Fior di Pesco Carnico Margraf, un marmo esclusivo e proveniente dall'unica cava esistente al mondo a Forni Avoltri (UD), riveste la parete del nuovo polo di ristorazione dell'Area Margraf a Gambellara (VI), tra Milano e Venezia
---
interiors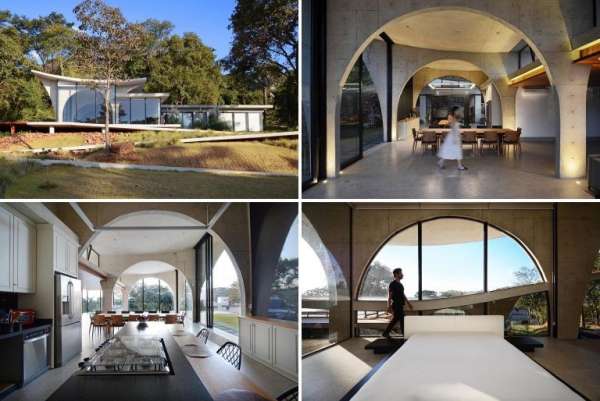 Rodrigo Ferreira, a young architect from central Brazil, has designed 'Casa Joy', a modern concrete, glass, and wood home filled with arches. The house, which is located on the outskirts of Goiânia, was built for an unconventional and active lady in her mid-70s and her family, and serves as a retreat and a gathering point for all of them
https://www.rodrigoferreira.arq.br/
---
installazioni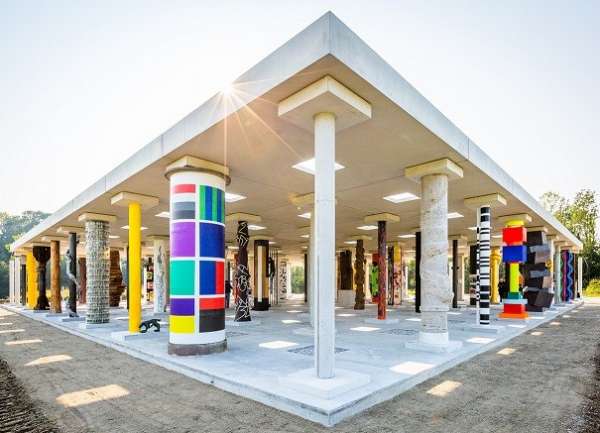 A Polling, piccolo villaggio nella campagna bavarese a 50 chilometri da Monaco, in Germania, l'artista Bernd Zimmer ha ideato il progetto Stoa169: come rivela l'etimologia greca del nome, si tratta di un portico, le cui colonne sono state e saranno l'espressione corale di centinaia di artisti provenienti da tutto il mondo. Stoa169 si presenta al visitatore come un Gesamtkunstwerk, un'opera d'arte totale, policromatica, polimaterica e multiculturale, una sorta di stato generale dell'arte contemporanea nel mondo
---
hotels, restaurants and bars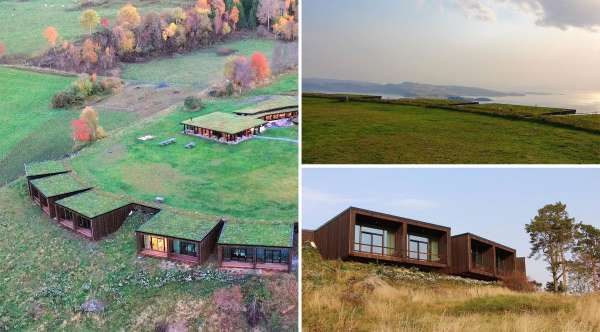 Architecture firm Green Advisers AS has designed the expansion of the Oyna Cultural Landscape Hotel in Norway, which features an impressive green roof to make it fit with the surrounding landscaping
---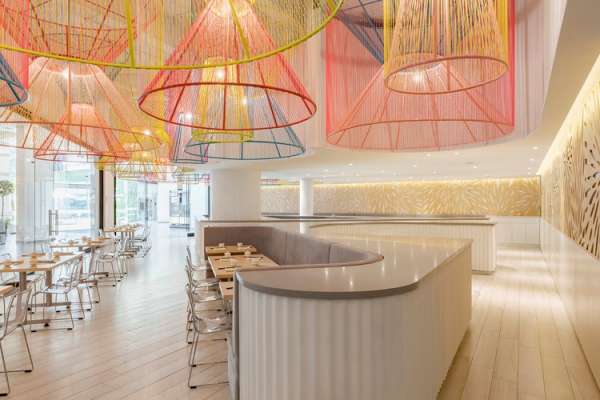 Happy Panda II is a Chinese restaurant located in the Cumbaya neighborhood of Quito, Ecuador. The project notably features a canopy of colorful lantern-like chandeliers composed of paracord and painted steel tubes. This is the second commission Hou de Sousa has built for the Happy Panda Restaurant Group
---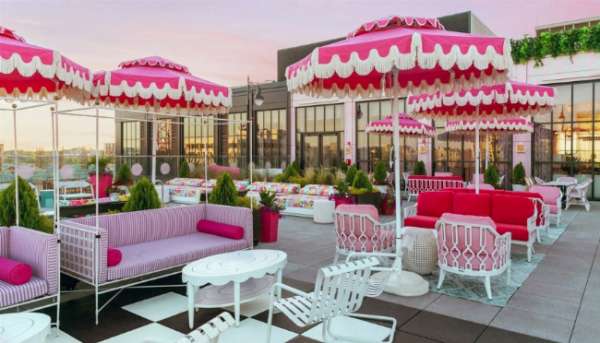 Last summer, in the middle of the Covid emergency, the Graduate Hotel Nashville, in Tennessee, inaugurated the "White Limozeen", a brand new rooftop bar entirely dedicated to the iconic country singer Dolly Parton, hailing from the Volunteer State
https://www.graduatehotels.com/nashville/
---
design
from top left, clockwise
vaso "da viaggio" in silicone di Gaetano Pesce per Nilufar
@nilufargallery #pickedbyNina #nilufargallery
Maarten Vrolijk latest Sakura at Vessel Gallery London
https://www.vesselgallery.com/
ron rael and virginia san fratello, loopy vase, the lup collection, new series of 3d printed porcelain at cristina grajales
https://www.cristinagrajalesinc.com/
kris ruhs, recent handmade ceramics, one of a kind, each with their singular biotic shape, at corso como 10
http://www.fondazionesozzani.org, http://www.10corsocomo.com/
---
from top left, clockwise
La nuova collezione Truc di Algranti in ferro, rame e ottone di recupero
puck glass by tom dixon
https://www.tomdixon.net/it_it
minicups by aldo cibic for paola c
garden vases by fendi
---

left, vase by alexa lixfeld
right, vase by Isezaki Jun at lucy lacoste gallery
https://www.artsy.net/artist/isezaki-jun
https://issuu.com/lacostegallery
---
left, arya vase by giulio cappellini and antonio facco
https://www.cappellini.com/it/designer/antoniofacco
center, orgone vase by marc newson
right, vase by daniele papuli for dilmos
http://www.danielepapuli.net/, http://www.dilmos.it
---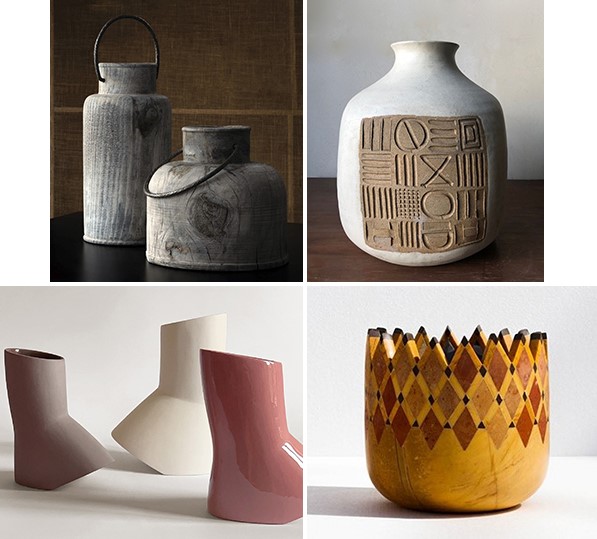 from top left, clockwise
grassland, a large table/floor vase reminiscent of an old aluminum milk container by setsu and shinobu ito for hands on design
http://www.studioito.com/, https://www.handsondesign.it/
Bruno Gambone, Vase, Galleria Rossella Colombari
https://www.galleriarossellacolombari.com/
La collezione Verticali nasce dall'osservazione del tipico "punto tunisino", lavorazione tradizionale all'uncinetto; è un ulteriore passo verso la produzione di oggetti in mosaico tridimensionale by La Casa di Pietra
http://www.gumdesign.it/lacasadipietra/index.html
I vasi in terracotta Menadi raccontano attraverso un linguaggio scultoreo e astratto un rituale arcaico in cui si perpetua l'unione mistica tra umano e divino, tra natura e spiritualità, by studio zero
https://www.zerodesignstudio.com/
---
gardens
Vitra Haus, Piet Oudolf Garten in November 2020
https://www.vitra.com/en-us/about-vitra/campus/vitrahaus
---
teatri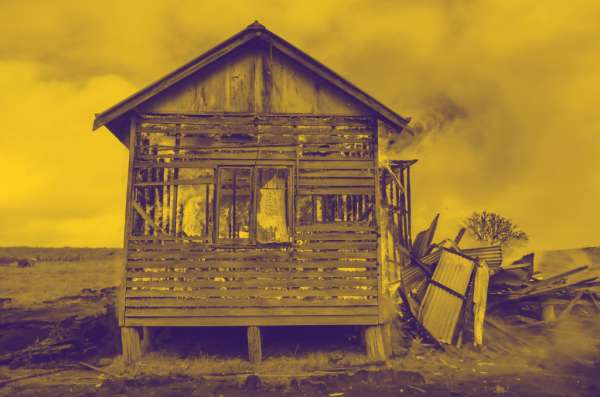 teatro menotti in streaming, possiamo salvare il mondo prima di cena, dal libro di jonathan safran foer
biglietteria@teatromenotti.org
---
arte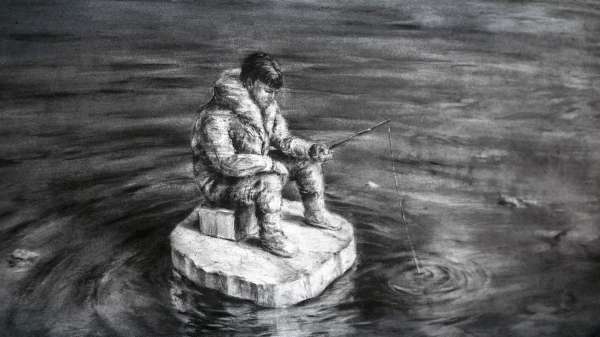 ---
mostre/exhibitions
louise bourgeois, Serralves museu de arte contemporanea
---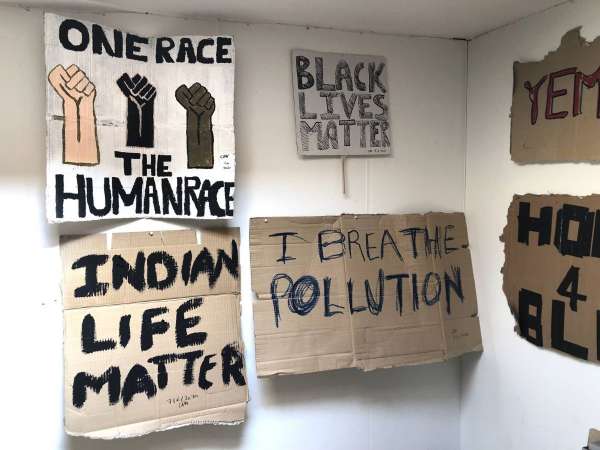 Cartons art works done "ultracontemporary" they expressed in 2020 in the Now about the NOW with all the mistakes this can implicate the sadness the fears and the tears. Thierry Geoffroy / Colonel
https://www.facebook.com/GalleryUltracontemporaine/
---
body ornaments
Architect Tosin Oshinowo and designer Chrissa Amuah have made the conceptual, jewellery-like Egaro face shield for this year's Design Miami. Oshinowo and Amuah created the Egaro face shield with car brand Lexus as part of its Freedom to Move project at Design Miami. The brief was to respond to 2020, prompting the duo to look into the design of face coverings, which have become ubiquitous following the outbreak of the coronavirus pandemic
https://www.dezeen.com/2020/12/04/egaro-face-shield-tosin-oshinowo-chrissa-amuah/
---
lumières
from top left, clockwise
Il nuovo sistema di illuminazione modulare MOD progettato da Stefan Diez per Sammode
https://www.diezoffice.com/, https://www.sammode.com/en/
Floed è la nuova scenografica lampada progettata da Storagemilano per Kundalini
http://www.storageassociati.com/, https://www.kundalini.it/
lampada della collezione Nastro, disegnata da Studiopepe per Tooy
http://www.studiopepe.info/, http://www.tooy.it/
Irish brand Mullan Lighting has released a ceramic pendant light with a crackled exterior that resembles the bark of a tree. Named Pando, after a species of aspen, the light features a cylindrical body that is cinched in at the top by a twisted brass ring
https://www.mullanlighting.com/en/
---
books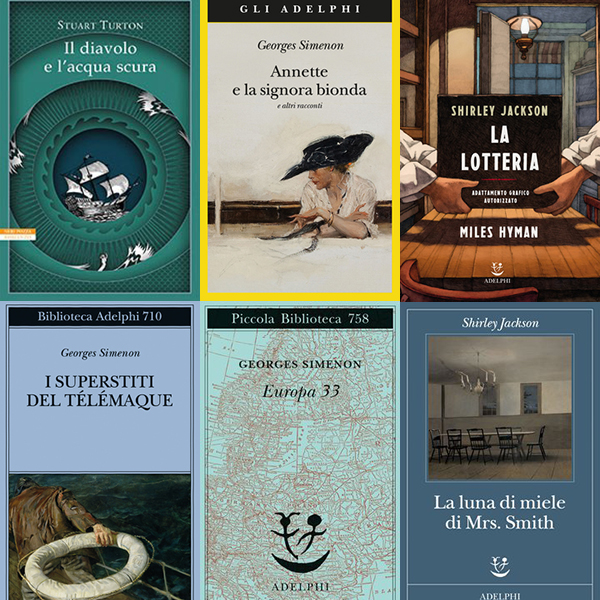 il libro in alto a sinistra è di neri pozza, tutti gli altri sono adelphi
---
photos
foto nicola abbrescia
---
foto daniele negro
---
etc.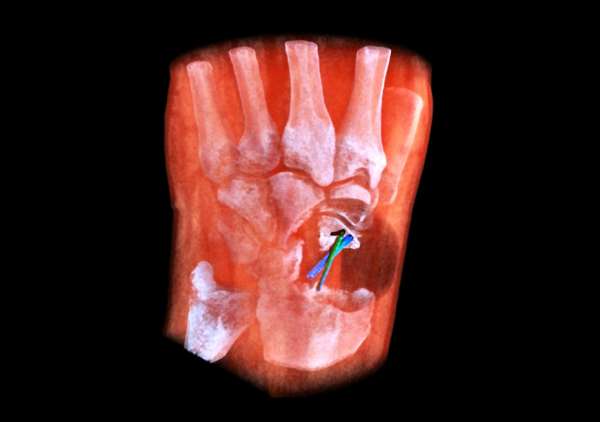 La prima radiografia a colori 3D proposta dalla neozelandese Mars Bioimaging nel 2018, rappresenta una prima mondiale storica dopo 120 anni di radiografie in bianco e nero. Dietro questa prodezza tecnica i chip rilevatori Medipix3, sviluppati al CERN, usati all'inizio nei rilevatori di fisica delle particelle, sono adesso utilizzati per applicazioni mediche
---
carnet de notes by paolo rinaldi
online weekly magazine 14/12/2020
(travel, viaggi, architettura, interni, design, hotels, ristoranti, bar, luce, arte, mostre, foto, fashion, installazioni, musei, teatro)
carnet de notes 560 has been sent to/
è stato inviato a 18330 recipients/indirizzi
and posted to social networks:
facebook, twitter, linkedin and viadeo