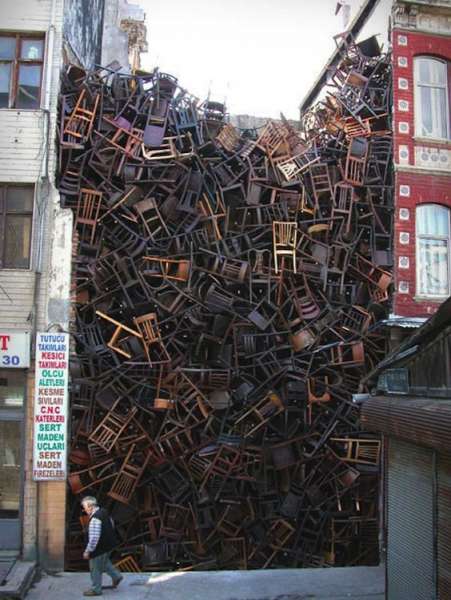 ---
carnet de notes 563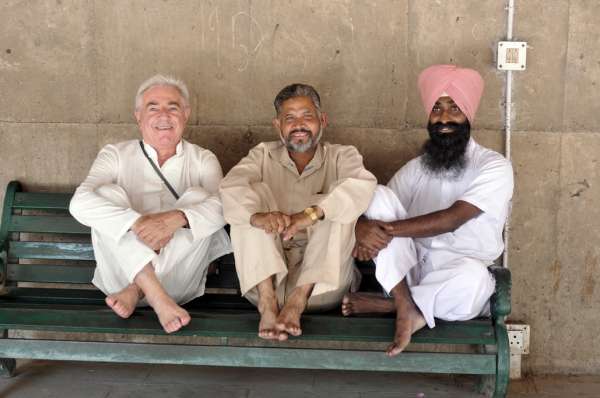 carnet de notes by paolo rinaldi, rinaldi.paolo@fastwebnet.it,
0039.3495087344, @paolorinaldi, https://www.facebook.com/paolrin
---
voyages
ripartiremo presto?
---
architecture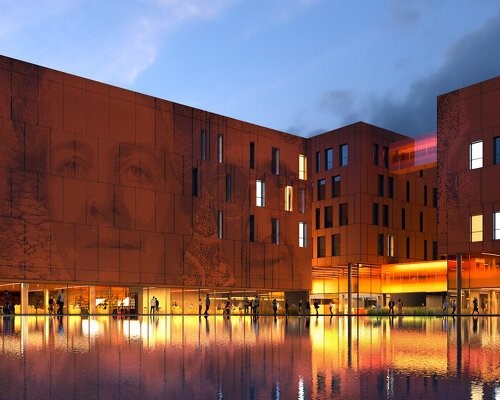 carlo ratti associati wins competition to build the university of milan's new science campus
---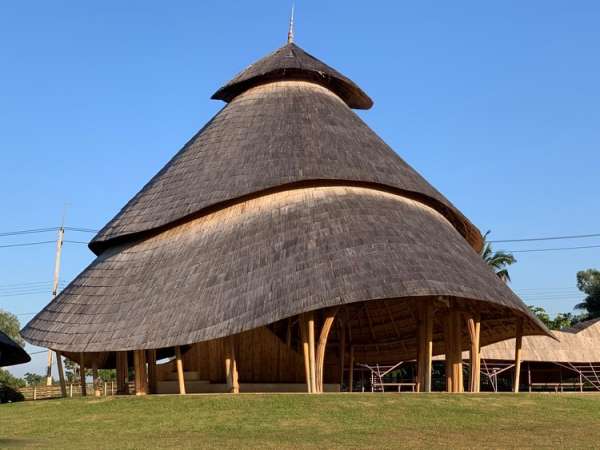 Meditation Cathedral & Sunset Sala / Chiangmai Life Architects. ph Markus Roselieb
The design of all buildings emulates the mountain range and the rolling hills. Thus, the buildings mold into the scenery as if they grew there by themselves. To lift the practitioner's feelings, the meditation space was designed like a dome of a cathedral. To achieve the cathedral feeling it has been used bundled bamboo to form arches that are at the same time the structural support of the whole building like in roman or gothic cathedrals. They carry a floating umbrella shaped roof with sky lights like a wheel
https://www.bamboo-earth-architecture-construction.com/
---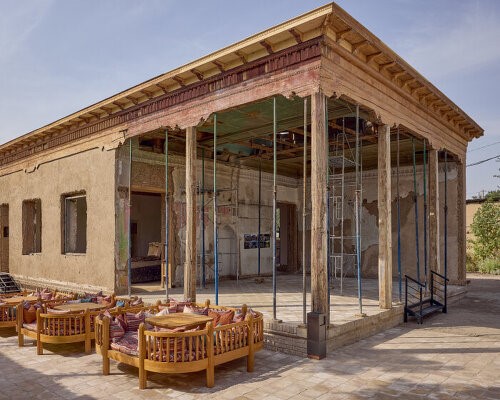 Dormitories Built by Louis Kahn, Part of the Indian Institute of Management in Ahmedabad, Set to be Demolished. Dating back to the early 1960s, Kahn's scheme created Vikram Sarabhai Library, Lecture Halls, Administration, and the 18 dormitories. Imagining both the built areas and the voids, the timeless design built mainly in brick, reflects the architect's philosophy with its play of light, orthogonal forms, and historical inspirations. the Indian Institute of Management in Ahmedabad (IIMA) has presented its plans to replace the dormitories with new dorms,
https://it.wikipedia.org/wiki/Louis_Kahn
---
hotels, restaurants and bars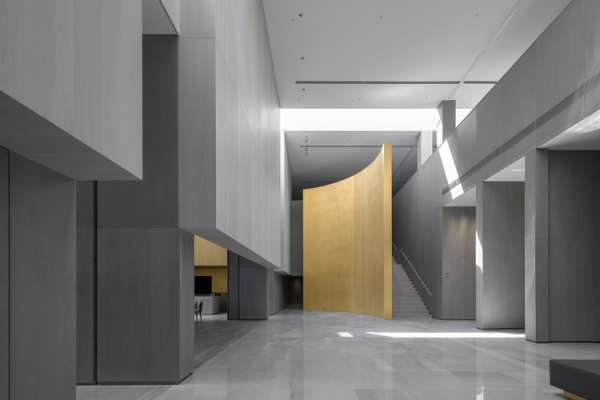 Qushui-Lanting Resort Hotel is located in the heart of Qianjiang Central Park in Hangzhou. The building has been distributed evenly with six large-scale blocks independently and mutually. Naturally applying the functionality and geometric form into space. The space partition is defined by the various gray tone of concrete. project Djx Design Studio, ph Feng Shao
---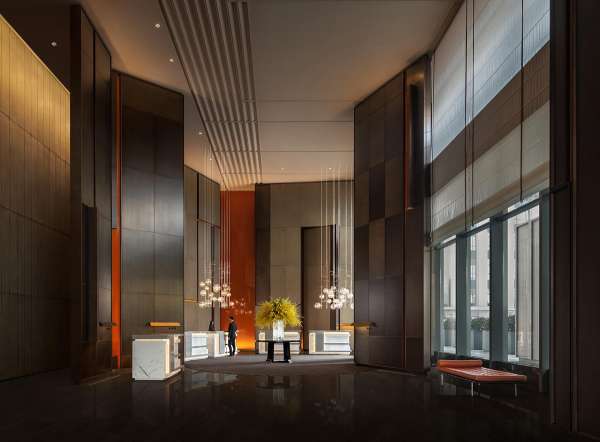 intercontinental xi'an north ,Xi'an, China. Project by CCD-Cheng Chung Design. Six 9-meter-high "city gates" are brought into the reception area, showing grandness and hospitality
---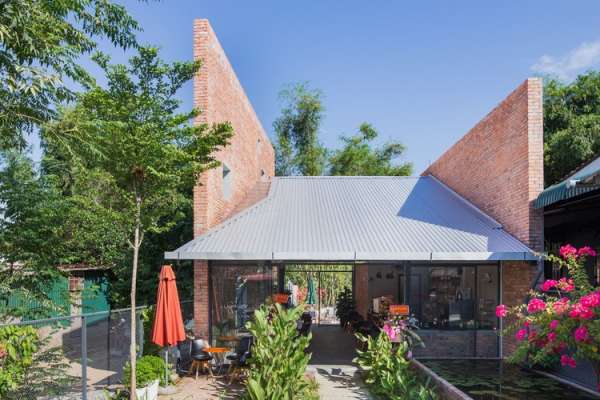 With a land area of %u200B%u200B365 m2, Ton Architects only used 90 m2 to build this project, the rest of the land is for kids zone and outdoor coffee space alternated with water and plants. The Kate's Kafe is located on a town about 20km north of Hue city, along the Sia River across the town, next to a small boat dock. ph Nguyen Hoang Anh Tuan
https://www.facebook.com/anhtonarchitects/
---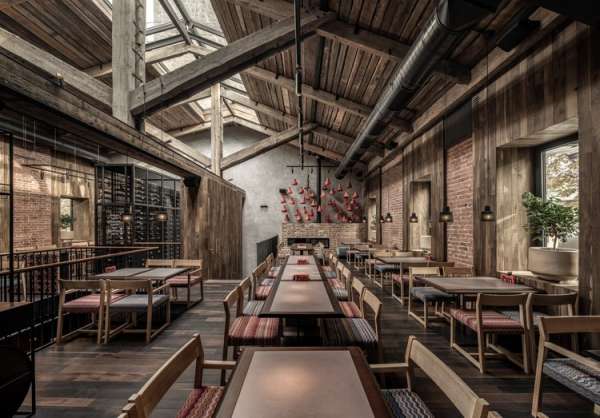 Puri Chveni Kharkiv is located in the city center in the building which was erected at the beginning of the XX century. Yod Group kept the façade and the outer walls and renewed old wooden doors to preserve the atmosphere of old Kharkiv. ph Andrey Bezuglov
https://www.gruppoyoda.com/home
---
design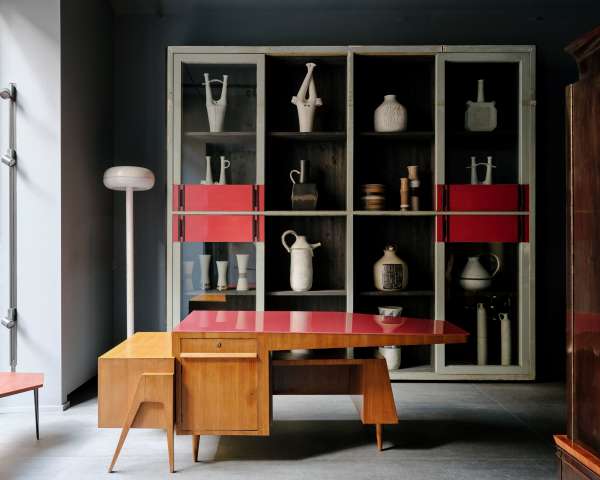 Double-desk | Unique Piece by Melchiorre Bega, ca. 1954. Italian Rationalist Bookshelves | Display Cabinet, 1930's at galleria Rossella Colombari, milano
https://www.galleriarossellacolombari.com/
---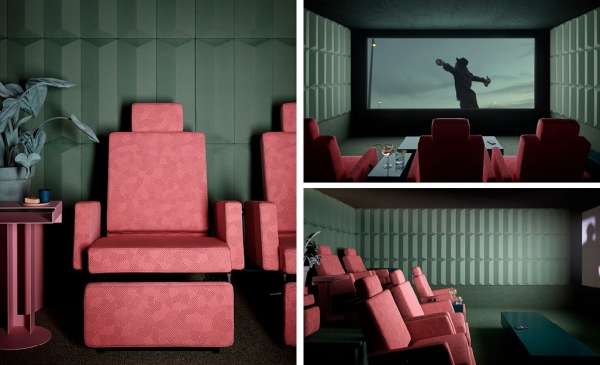 Enjoy a new comfortable cinematic experience while relaxing in Lensvelt's Lazy Modernist. There will be cinemas options for two, five or seven persons. Design Agency staat Amsterdam was responsible for the interior design. Modernist lounge chairs designed by Joep van Lieshout
https://www.lensvelt.nl/avl-lazy-modernist/a3555
https://www.ateliervanlieshout.com/
---
from top left, clockwise
poltroncina Getlucky by patricia urquiola for moroso. https://moroso.it/
poltrona della grasso collection by stephen burks for bd barcelona design https://bdbarcelona.com/, https://www.stephenburksmanmade.com/
Poltrona Piera. design Fratelli Boffi Studio, https://www.fratelliboffi.it/
poltrona meghan by riflessi
---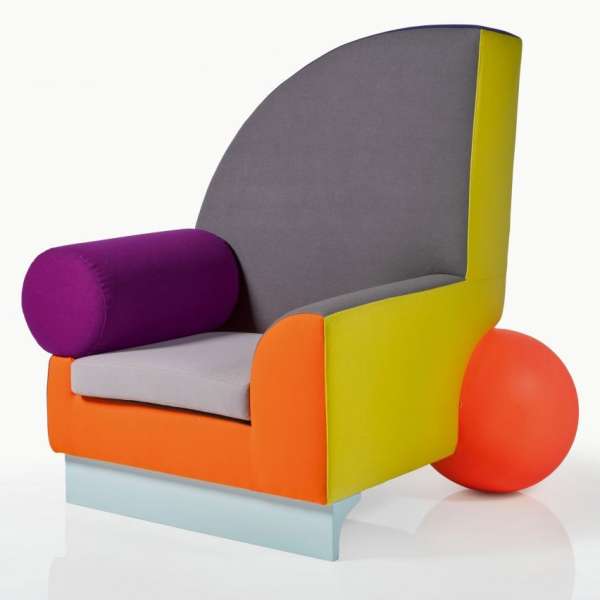 Bel Air armchair by Peter Shire. The 1982 Bel Air chair by Californian designer and ceramist Peter Shire was one of the most noted contributions to the 1980s Memphis Group – the Italian collective founded by Ettore Sottsass
http://petershirestudio.com/about/
---
left, pouf Arkad by Note Design Studio for ZilioA&C
http://www.zilioaldo.it/, http://notedesignstudio.se/
right, sofa by the Swiss furniture manufacturer De Sede
---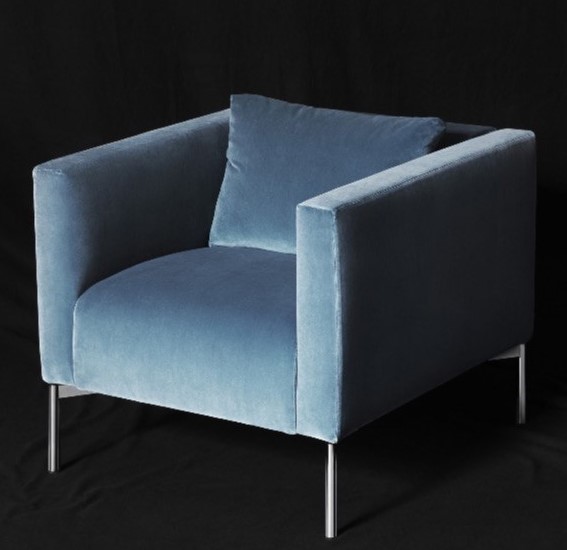 poltroncina twin by living divani, design piero lissoni
---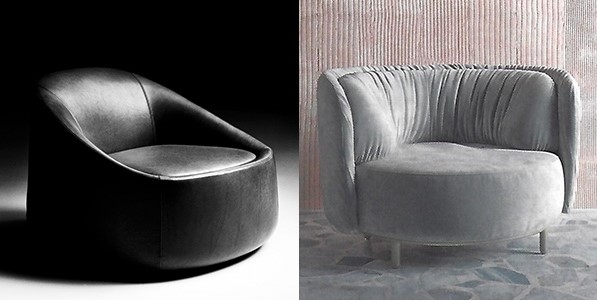 left, Ripamonti chair by Keiji Takeuchi for De Padova
https://www.depadova.com/it/, http://www.keijitakeuchi.com/
right, armchair by natuzzi
---
books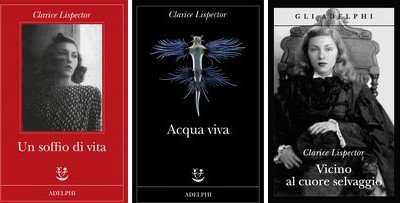 clarice lispector, un soffio di vita, acqua viva e vicino al cuore selvaggio, adelphi edizioni
---
museums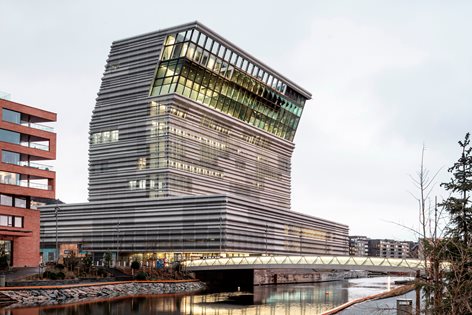 Munch Museum, Oslo / Norway / 2020. progetto estudio Herreros
---
urban art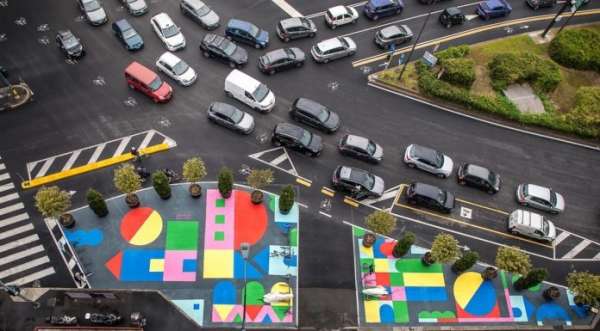 Vincitrice del bando "Piazze Aperte", l'agenzia milanese Jungle ha coinvolto la street artist per due interventi di colorazione a pavimento in Piazzale Loreto e Piazza Tito Minniti, volte a creare uno spazio di socialità aperti a tutti
https://www.facebook.com/werjunglesrl/
---
mostre/exhibitions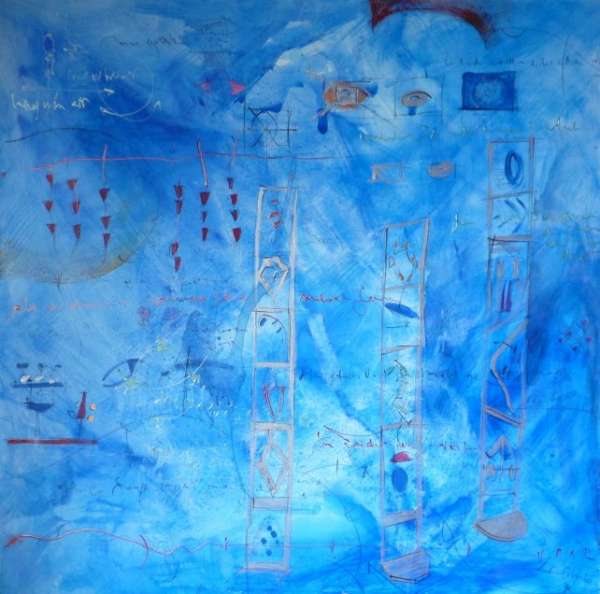 Blu acqua con Marta Menegon e Alessandra Redaelli
http://www.loredanagalante.it/
---
lumières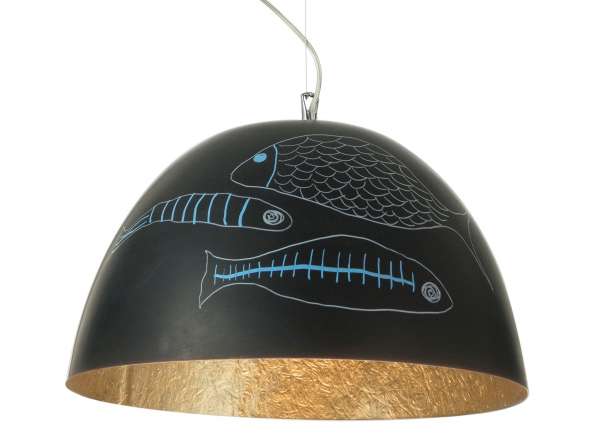 Sospensione H2O lavagna, In-es.artdesign
---
table lamps by luca nichetto for lodes
https://www.lodes.com/designers/luca-nichetto/
---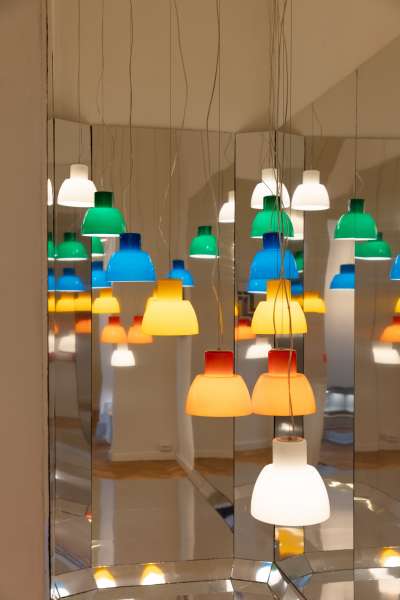 Nemo presenta Desk Matrix, il nuovo membro della famiglia di sistemi Linescapes. Configurato per creare forme quadrate e rettangolari nello spazio
---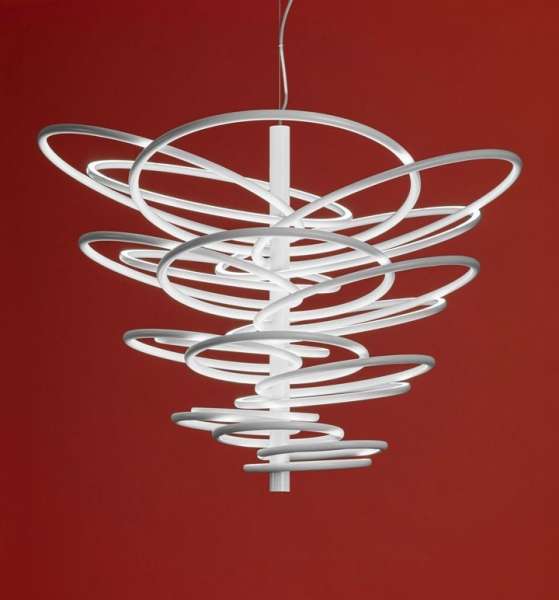 Elegant, fluctuating chandelier design by Ron Gilad for Flos
https://flos.com/it/prodotti/designers/ron-gilad/
---
showrooms and shops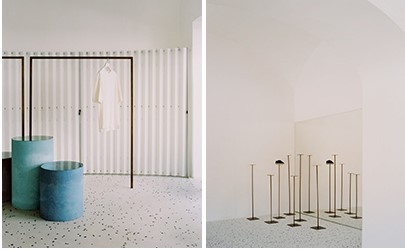 Paritzki & Liani Architects has created a minimal interior for a boutique on the Italian island of Ischia, filled with references to local architecture and volcanic geology
https://www.facebook.com/paritzkilianiarchitects/
---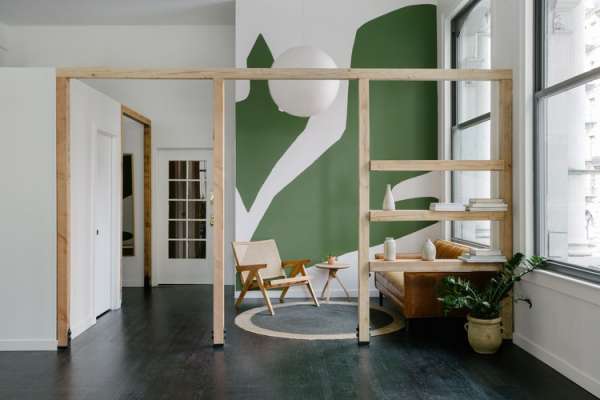 Architects Noam Dvir and Daniel Rauchwerger of BoND have transformed a loft in a landmark building in the neighborhood of Chelsea into a hair salon
---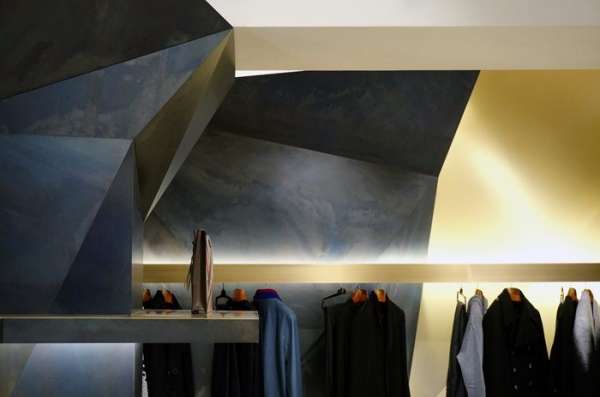 Nel negozio di abbigliamento maschile caravan, situato nel centro di Alba, i locali sono trasformati in una wunderkammer. progetto di enzo mastrangelo per de castelli
https://www.decastelli.com/architectural/project/boutique-caravan/
---
photos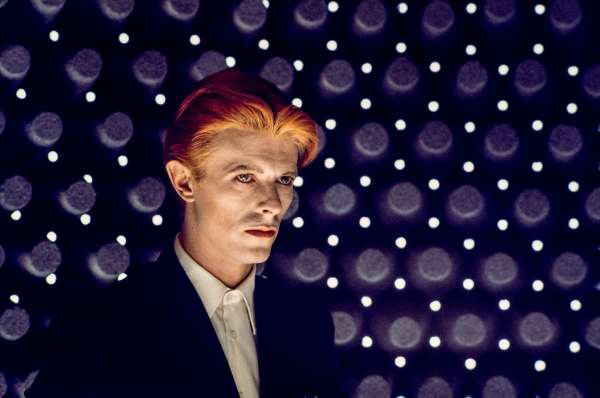 Masayoshi Sukita è il fotografo che per decenni ha collaborato con il "Duca bianco" David Bowie realizzando scatti diventati celebri
http://photography-now.com/artist/masayoshi-sukita
---
etc.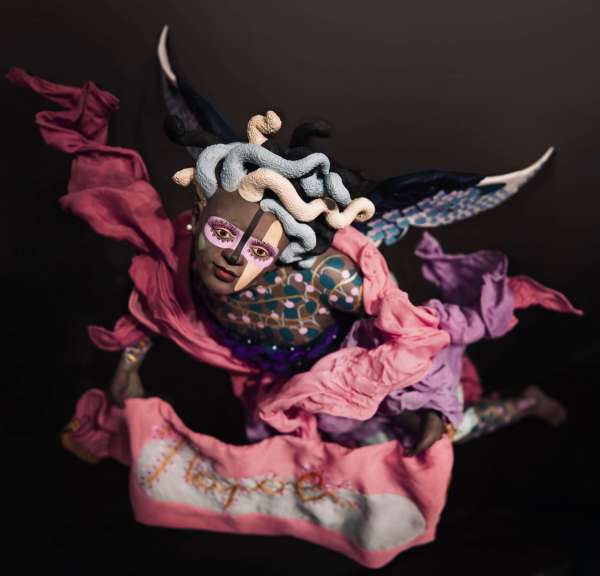 Ritualita%u0300, tradizione, folclore e arte. Gioia di vivere "dissacrale" bellezza e teatralita%u0300. Sono i sentimenti che hanno evocato l'immaginario dell'Angelo Moro, partendo dal lavoro dei Fratelli Scuotto. Un Angelo dalla pelle scura: l'argilla nera e grezza variopinta dagli scarabocchi di Arico%u0300 declina il Barocco Napoletano in un Souvenir d'Autore. Uno "scugnizzo" aggraziato. ph S.Siano
---
carnet de notes by paolo rinaldi
online weekly magazine 04/01/2021
(travel, viaggi, architettura, interni, design, hotels, ristoranti, bar, luce, arte, mostre, foto, fashion, installazioni, musei, teatro)
carnet de notes 563 has been sent to/
è stato inviato a 18450 recipients/indirizzi
and posted to social networks:
facebook, twitter, linkedin and viadeo