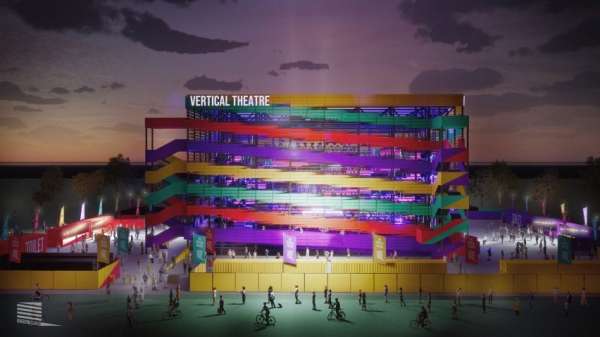 Architecture studio Stufish has revealed its concept for a socially-distanced vertical theatre, which was created in response to the coronavirus pandemic. The concept was created for the recently formed The Vertical Theatre Group, which was founded by entertainment architects Stufish along with several theatre directors and producers. Named the Vertical Theatre, it aims to be a pop-up venue for the "new era of performance venues" while social distancing regulations are in place and once the pandemic has passed
---
carnet de notes 568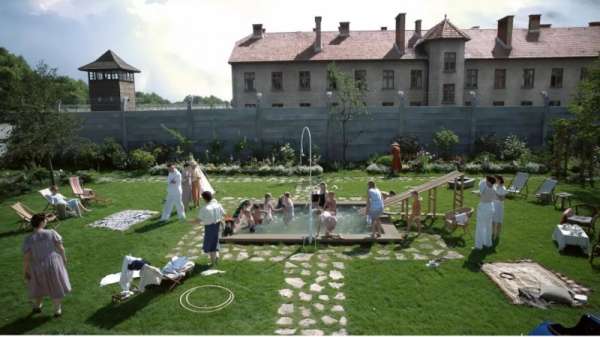 carnet de notes by paolo rinaldi, rinaldi.paolo@fastwebnet.it,
0039.3495087344, @paolorinaldi, https://www.facebook.com/paolrin
---
voyages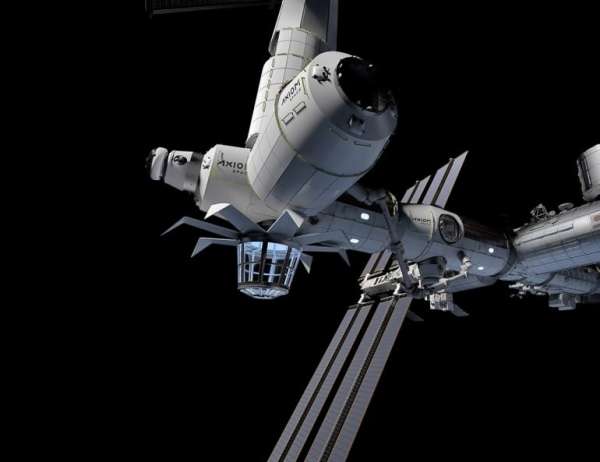 La partenza è prevista per gennaio 2022 e sarà il primo equipaggio interamente privato della storia della spazio a volare a bordo della Crew Dragon di SpaceX alla volta della Stazione spaziale internazionale (Iss)).Aguidarlo sarà l'ex astronauta della Nasa e attuale vice presidente dell'agenzia spaziale Axiom Space Michael López-Alegría. Per otto giorni trascorsi sulla stazione, ciascun passeggero privato pagherà 55 milioni di dollari. La missione, chiamata Axiom Mission 1 (Ax-1), segnerà l'ingresso in una nuova era del turismo spaziale
Oltre a Michael López-Alegría, che ha volato nello Spazio 4 volte in 20 anni di carriera e ha visitato la Iss per l'ultima volta nel 2007, l'equipaggio sarà composto da altri tre passeggeri privati, tutti ricchissimi imprenditori e investitori: l'americano Larry Connor, che sarà il pilota, il canadese Mark Pathy e l'israeliano Eytan Stibbe. Stando alle regole della Nasa per le missioni di astronauti privati, Axiom dovrà garantire che i componenti soddisfino tutti gli standard medici, oltre a doversi sottoporre al programma di addestramento e alle procedure di certificazioni richieste per i membri dell'equipaggio della Iss
---
architecture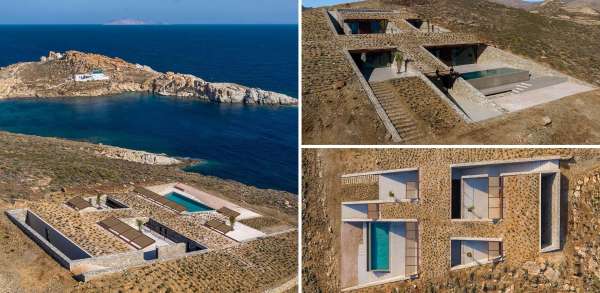 Mold Architects has designed 'NCaved', a modern house that's been built into the hillside of Serifos Island in Greece. The home is located above a small secluded rocky cove and has been designed so that it almost completely blends in with its surroundings
---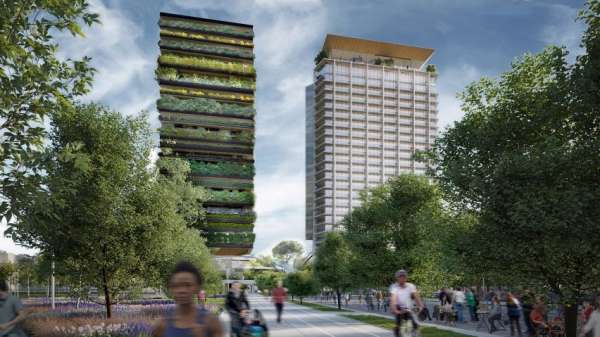 Diller Scofidio Renfro and Stefano Boeri Architetti to revive Pirellino skyscraper in Milan
Diller Scofidio Renfro and Stefano Boeri Architetti have announced plans to overhaul the 1950s Pirellino office skyscraper in Milan, Italy, and build a plant-lined timber tower beside it. The scheme, named Pirelli 39, will see the tapered skyscraper built by Gio Ponti and Pier Luigi Nervi in 1958 brought to modern-day standards and linked to a new green-walled tower via a multi-storey glass bridge
https://www.designboom.com/architecture/diller-scofidio-renfro-stefano-boeri-pirelli-39-milan-01-28-2021/
---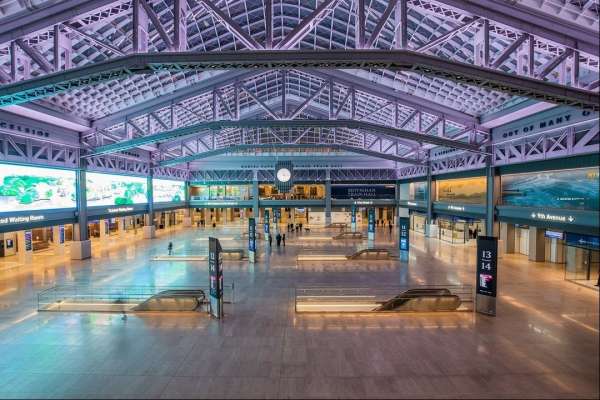 Penn Station's Beautiful New Moynihan Train Hall Is Now Open
---
casa-studioT house by Massimo Rosa nel cuneese. Serramenti in alluminio Schuco
---
installazioni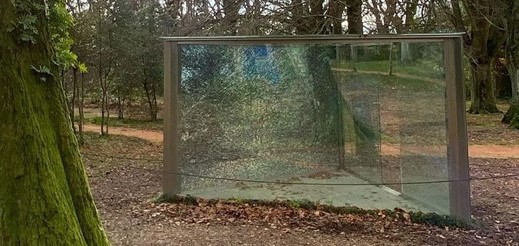 alinearneiro partilhou duas imagens da obra DOUBLE EXPOSURE (Dupla exposição, 1995/2003), de Dan Graham (Urbana, Illinois, EUA, 1942), instalada no Parque de Serralves
---
interiors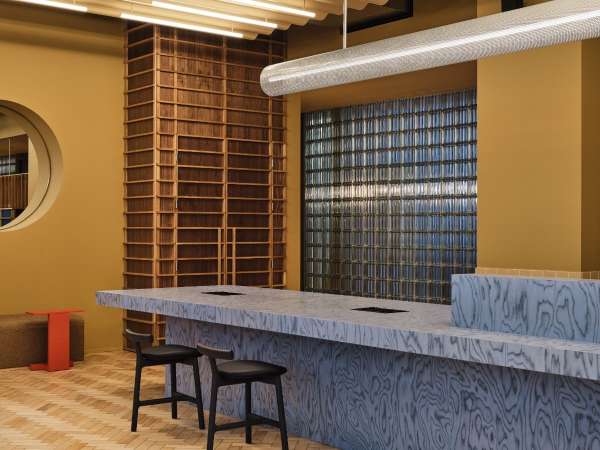 Douglas House for The Office Group (TOG).
This month, we at Note Design Studio and TOG (The Office Group) reveal our vision of
what the office space of the future should look like – as expressed by our collaboration in reinventing Douglas House, a new six-floor office building on Great Titchfield Street
https://www.theofficegroup.com/uk/douglas-house
---
hotels, restaurants and bars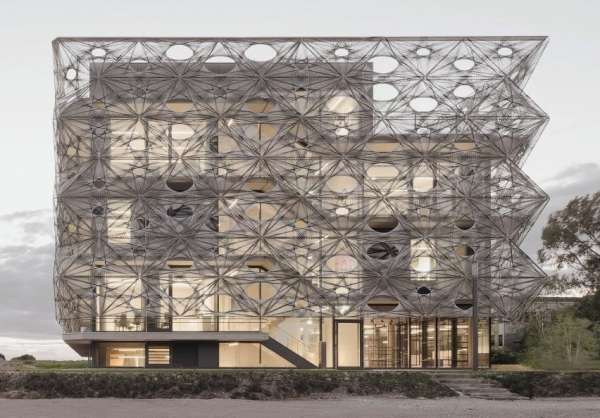 Nell'hotel New Otani di Tokyo il robot che produce felicità. Lovot è un robot che, grazie alla tecnologia Emotional Robotics, aumenta la capacità dell'uomo di affezionarsi a lui e sviluppare empatia. Creare un legame speciale con il robot è lo scopo ultimo che i suoi inventori – dell'azienda Groove X – si sono imposti: il fine era creare un prodotto il cui solo tocco producesse felicità, relax e benessere
https://www.newotani.co.jp/en/tokyo/
---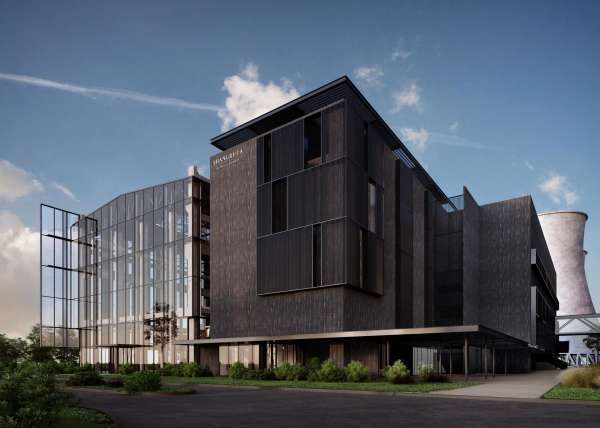 Shangri-La Shougang Park, Beijing, Progetto di Lissoni Casal Ribeiro. Il nuovo hotel sorgerà all'interno di un'area industriale dismessa e verrà inaugurato nel 2022 in occasione delle Olimpiadi Invernali di Pechino. L'intero complesso denominato Shougang Park si trova a circa 20 km dalla Città Proibita e sarà l'area in cui sorgeranno molti degli impianti sportivi destinati ai Giochi Olimpici Invernali di cui l'hotel 5 stelle gestito da Shangri-La farà parte
https://www.lissoniassociati.com/en/architecture
---
design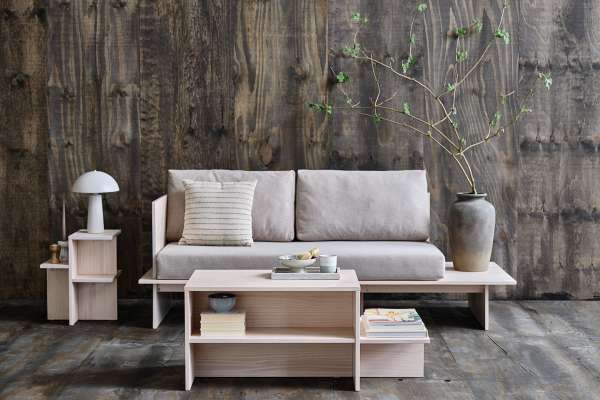 Seven "Japandi" interiors that blend Japanese and Scandinavian design
This Dezeen Lookbook presents seven interiors that combine design influences from Japan and Scandinavia in a style that has become known as "Japandi". A hybrid of east and west, the style is increasingly popular as a way to create interiors that are minimal without being cold. Japandi makes clever use of craftsmanship and tactile materials, such as textured wood and handmade ceramics, to add comfort and warmth
https://jahddesign.com/interior-design-trend-japandi/
---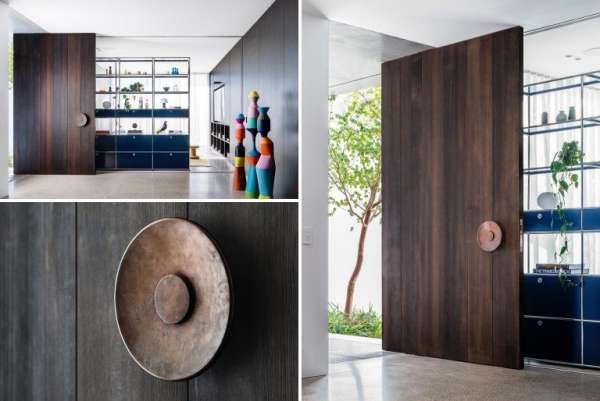 A Large Wood Door With A Disc For A Handle Is An Impressive Statement Piece At This Home
---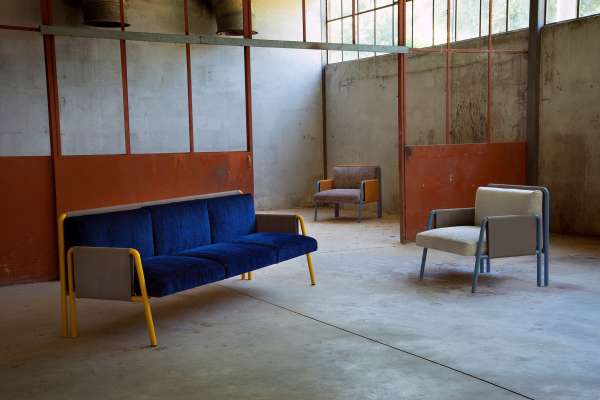 SWING collezione di divani e poltrone di Adrenalina disegnati da Debonademeo
---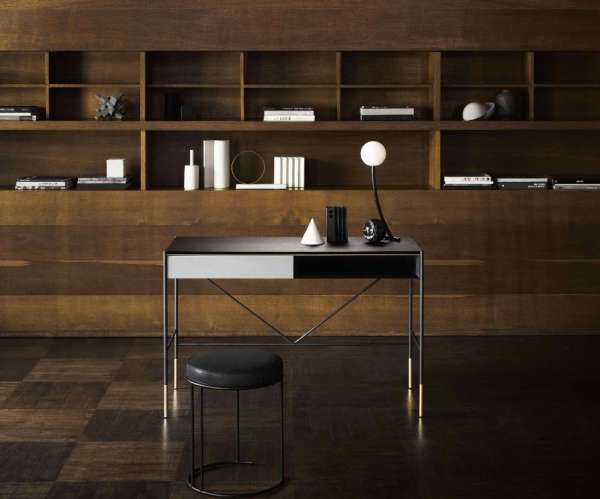 living divani, scrittoio era, design david lopez quincoces
---
---
Fugu furniture collection by Jasper Morrison for Maruni
https://www.maruni.com/en/designer/jasper-morrison
---
photos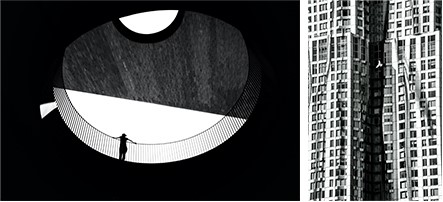 spicchio di luna e freedom di antonella sacconi
https://www.antonellasacconi.it/
---
books and magazines
bookzine ideato e promosso da foscarini, inventario n. 15, tutto è progetto, monografie/ritratti: il no, corrado levi, il colore marrone, gli oggetti anonimi poetici, james irvine, il nastro adesivo, le giostre e altro. Corraini editore
http://www.inventario-bookzine.com, http://www.corraini.com
---
carlo scarpa, la casa sul canal grande, electaarchitettura
---
lumières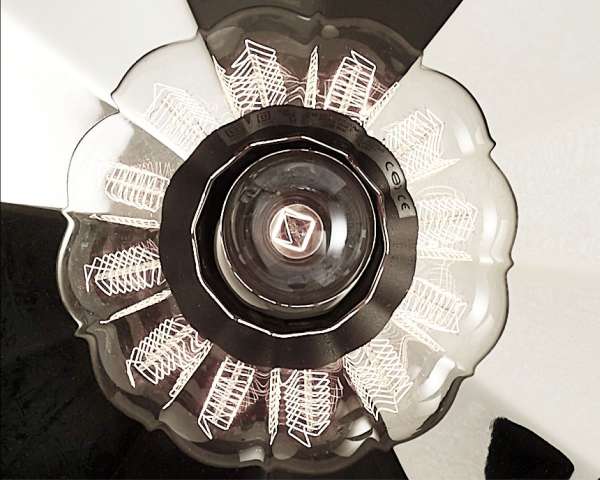 Protagonista dell'ultima creazione di Taillard, Lafayette
radar
---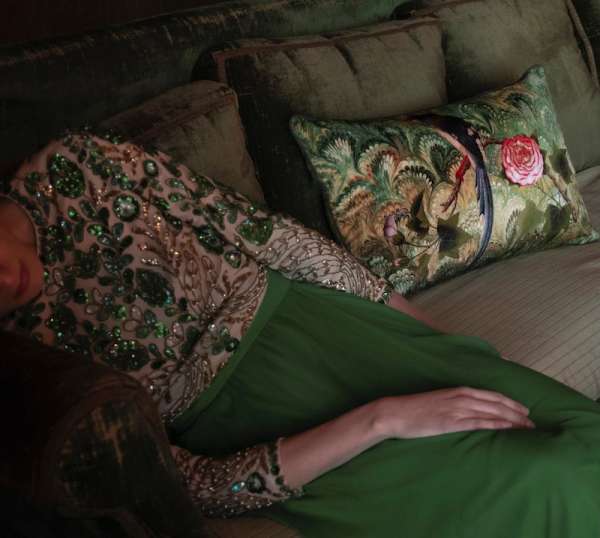 Margit Wittig Pearl bathroom wall light brass and nickel
http://www.elizabethmachinpr.com
---
exhibitions
Un rendering di quella che sarà la mostra su Van Gogh at Infinity des Lumières, la grande galleria specializzata in arte digitale di Dubai
infinitylumieres.com
---
paolo parisi, Weather was Mild on the Day of my Departure, at Building, milano
http://www.building-gallery.com, http://www.artland.com
---
http://www.schiavozoppelli.com/
---
etc.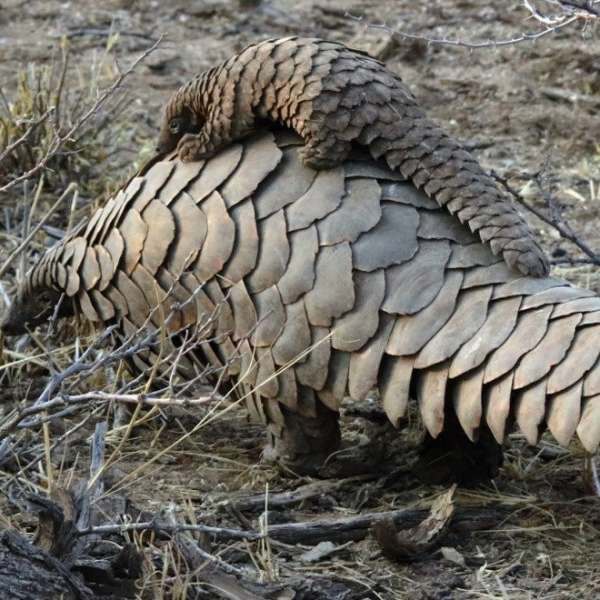 ---
carnet de notes by paolo rinaldi
online weekly magazine 08/02/2021
(travel, viaggi, architettura, interni, design, hotels, ristoranti, bar, luce, arte, mostre, foto, fashion, installazioni, musei, teatro)
carnet de notes 568 has been sent to/
è stato inviato a 18583 recipients/indirizzi
and posted to social networks:
facebook, twitter, linkedin and viadeo