carnet de notes 263
by paolo rinaldi
chi è chi award 2014, best weekly online magazine
---
voyages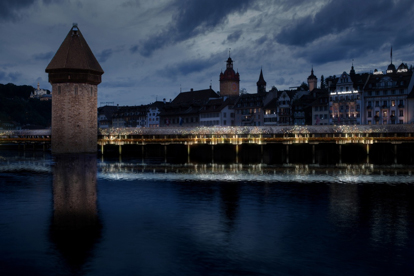 lucerne, switzerland, the bridge's a stage

a team of four dutch creative studios (studio drift, dus, digiluce and rombout frieling) has won the pitch to create one of the largest permanent interactive light installations in the world, for switzerland's most important landmark, the ' kapellbrueke' in lucerne.
http://www.lucerne.it/, http://www.myswitzerland.com/en-us/lucerne.html
http://www.studiodrift.com, http://www.houseofdus.com
---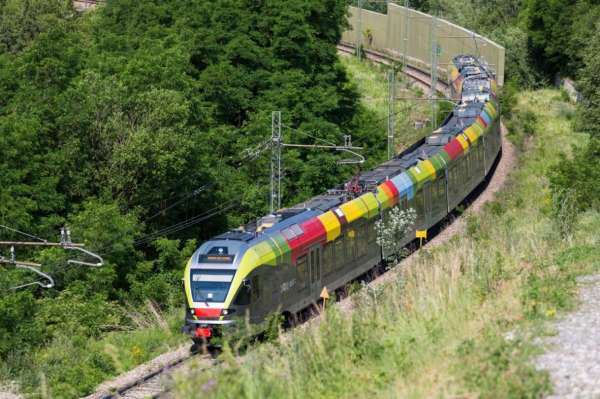 "ski pustertal express", il nuovo treno delle dolomiti
il 14 dicembre 2014 apre la nuova stazione ferroviaria versciaco-helm, collegamento tra il plan de corones e le dolomiti di Sesto
---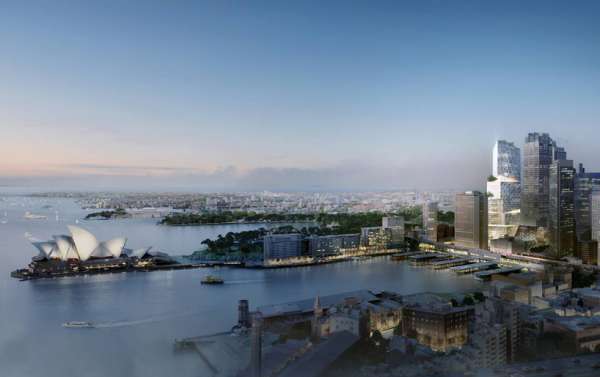 quay quarter tower by 3xn overlooks the sydney opera house
danish architecture office 3xn has unveiled news that it is underway on the design of the 50 bridge street 'quay quarter tower' in sydney, sited near the city's landmark opera house
http://www.3xn.com/#/, http://www.sydney.com/
http://www.tourism.australia.com, http://www.australia.com
---
architecture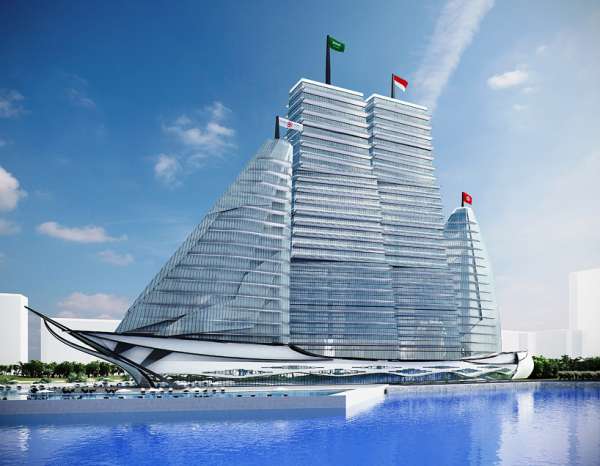 vasily klyukin's white sails hospital to be realized in tunisia economic city
envisioned as a medical facility and international clinic for patients to experience peace rather than fear, architect vasily klyukin has conceived the 'white sails hospital & spa' for tunisia economic city (tec), a planned beach front urban project and mega-metropolis
---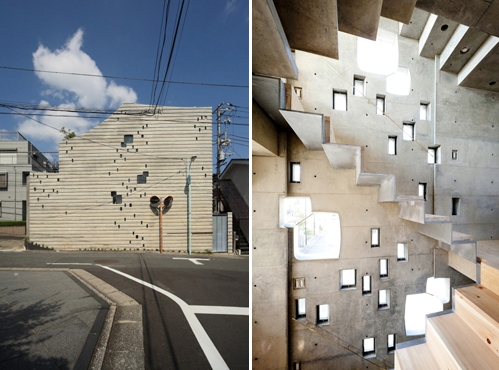 architect sabaoarch, shibuya, tokyo, japan
http://www.sabao.jp/, http://sabao.jp/main.html
---

left, british designer thomas heatherwick has completed work on a new complex for gin company bombay sapphire in hampshire, england, including two sculptural glasshouses that are heated using warm air created during the distilling process
right, design revealed for calgary new central library by snøhetta dialog. following a lengthy competition process, the design for calgary's new central library has been unveiled, as conceived by the collaborative team of snøhetta and local practice dialog
---

left, architect burak pekoglu of binaa, bursa, turkey
right, colectivarquitectura designed the u-shaped aroeira III house in herdade da aroeira, portugal. with a natural slope, they went with a horizontal design that was split into two levels, one being partially buried underground
---
hotels

sole di giorno, luna di notte: si trasforma così il nuovo sunrise kempiski hotel a 60 chilometri da pechino: ventuno piani per 100 metri d'altezza, 306 suite e più di 20mila pannelli di vetro e lastre inclinate per riflettere il colore del cielo, del terreno circostante e del lago. L'ingresso richiama frontalmente la bocca di un pesce (simbolo di prosperità per i cinesi), e di lato quella di una conchiglia (fortuna). Progettato dallo studio Shanghai Huadu Design Co.
---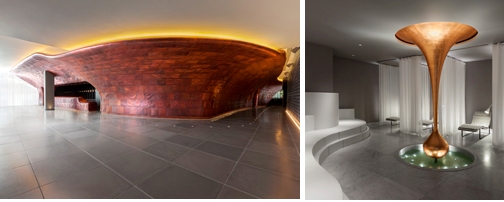 design research studio – under the creative direction of tom dixon – has completed the interiors for the mondrian london hotel. situated on the banks of the river thames, the original structure was finalized in the 1970s by american warren platner
http://www.tomdixon.net/eu/design-research-studio


interiors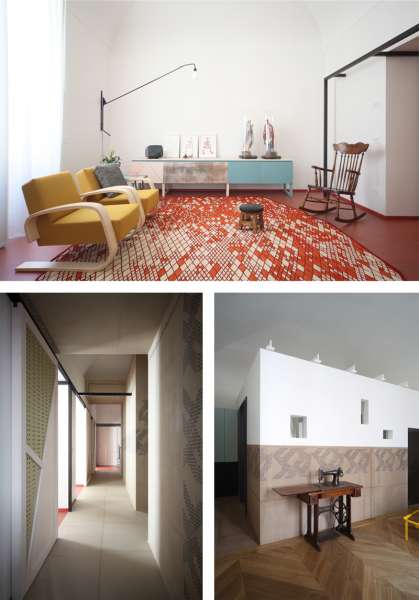 the romantic experience of "grand tour" as the discovery of the distinctive nature of every individual location by studying traditions and popular culture in southern italy in particular: this is the starting point for the process of design by a.marcante and a testa – uda architects to restructure this apartment in bari
---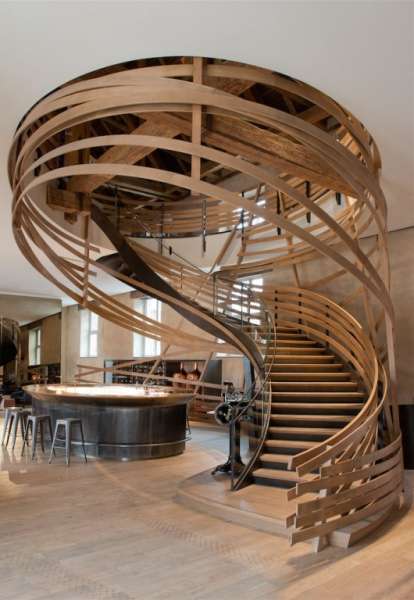 best restaurant, project jouin manku, les haras, france


design

left, jacob granat reinterprets the classic kitchen sofa and turns it into an object that's the combination of form and function
right, for a solo show at cristina grajales gallery in new york sebastian errazuriz presents a series of functional sculptures, which embody his translation of craftsmanship and mastery of material
http://www.cristinagrajalesinc.com/
---
left, poltrona by gio ponti rieditata da molteni, in mostra vivere alla ponti at the politcnico di milano
center, ab rogers' reading chair
http://www.abrogers.com/splash
right, if all you need are two legs. izabela boloz examines that further in her leaning bench, that hinges on balance
---

left, brillante mirror by alessandro mendini at spazio pontaccio, milano
http://www.ateliermendini.it/, http://www.spaziopontaccio.it
right, piastrelle, tiles tratti by inga sempé for mutina
http://www.ingasempe.fr, http://www.mutina.it
---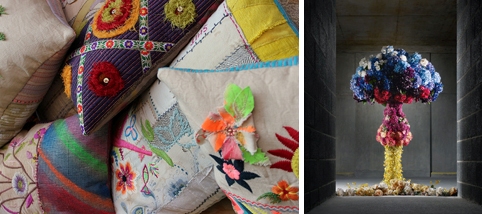 left, cushions by bokja
right, anna burns michael bodiam craft silent but violent mushroom clouds
http://www.annaburns.net/, http://www.michaelbodiam.com/
---

left, chess collection by xyz integrated architecture
right, plag vessel, upcycled from plastic shopping bags by edinburgh-based designer wael seaiby
---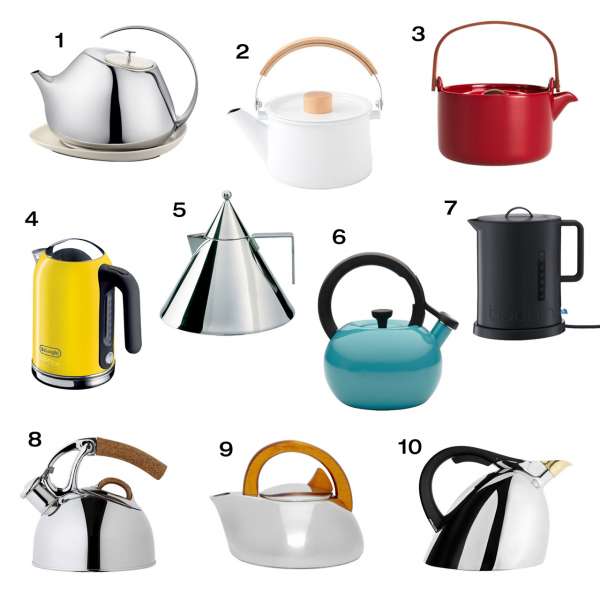 1. Helena Tea Pot by Georg Jensen 2. Kaico Enamel Tea Kettle by Makoto Koizumi 3. Marimekko Oiva Teapot by Sami Ruotsalainen 4. DeLonghi Kmix Kettle 5. Il Conico Kettle by Aldo Rossi for Alessi 6. Circulon Circles 2-qt. Tea Kettle 7. Bodum IBIS Electric Water Kettle 8. OXO Uplift Tea Kettle Anniversary Edition 9. K3 Picquotware Tea Kettle 10. Nambe Alloy Chirp Kettle


events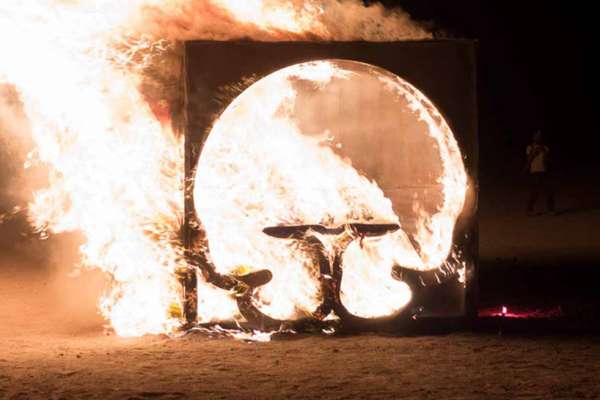 john lum architecture sets dining womb ablaze at burning man
http://www.johnlumarchitecture.com/
---
livres

left, paolo pejrone, le foglie d'autunno, http://www.electa.it
center, susanna lavazza, m.chiara vigo, http://www.carlodelfinoeditore.it/
right, alice avallone e leonardo staglianò, new york low cost, http://www.bur.eu/


exhibitions

left, harriet korman, 'untitled" (2012), oilstick on paper
http://www.lennonweinberg.com/artists/korman/korman_pdf/2014_korman_release.pdf
right, la guerra che verrà non è la prima, mart, rovereto, casa d'arte futurista depero
mart.trento.it/guerra, http://www.mart.trento.it
---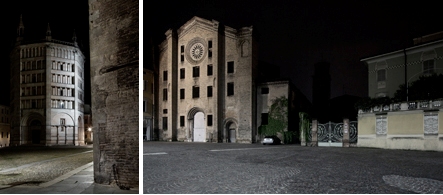 gianni pezzani, parma dorme, portici del grano, parma, catalogo skira
---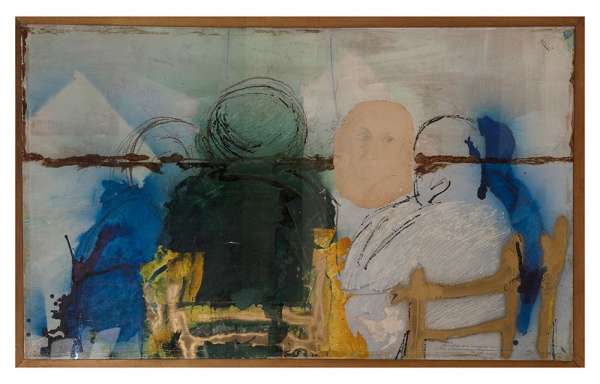 frida kahlo at palazzo ducale, genova. until febr 8, 2015
http://www.palazzoducale.genova.it
---
mode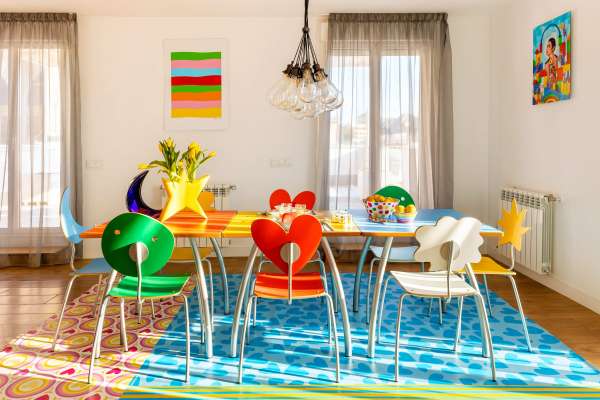 collection agatha ruiz de la prada
http://www.agatharuizdelaprada.com/
---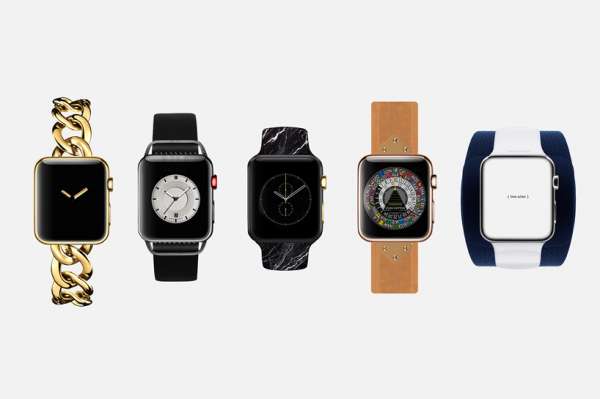 graphic designer flnz lo has created a series of fictional timepieces for highsnobiety, which imagine what the smartwatch might look like if various famous fashion brands applied their own tastes and trends to it
from left, chanel, givenchy, alexander wang, louis vuitton, maison martin margiela
---
et caetera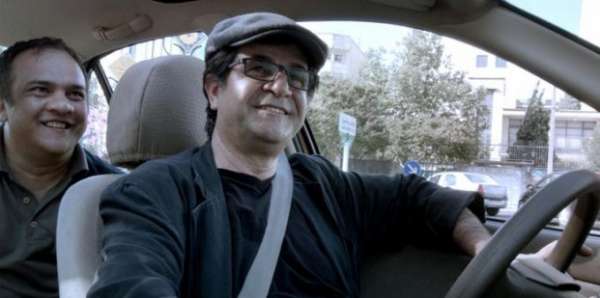 tasse!
marinus van reymerswaele, "the tax collectors" (1540s), oil on panel
musée du louvre, paris
carnet de notes by paolo rinaldi
online weekly magazine 20/10/2014
(voyages, architecture, interiors, design,
restaurants, lumières, art, espos, photos)
carnet de notes 263 has been sent to/
è stato inviato a 21910 recipients/indirizzi
and posted to social networks:
facebook, twitter, delicious and viadeo
you are receiving this newsletter because you are in my professional mailing list and I send it to you as a free journalistic information
Se non volete più ricevere carnet de notes: Rimuovi xxxxemailxxxx dalla mailing list
If you don't want to receive carnet de notes: Unsuscribe xxxxemailxxxx from this mailing list
Ai sensi del D.Lgs. 196/2003 si precisa che le informazioni contenute in questo messaggio sono riservate e a uso esclusivo del destinatario. Qualora il messaggio in parola Le fosse pervenuto per errore, La invitiamo ad eliminarlo senza copiarlo e a non inoltrarlo a terzi, dandocene gentilmente comunicazione. Grazie.
Pursuant to Legislative Decree No. 196/2003, you are hereby informed that this message contains confidential information intended only for the use of the addressee. If you are not the addressee, and have received this message by mistake, please delete it and immediately notify us. You may not copy or disseminate this message to anyone. Thank you.
Our mailing address is:
paolo rinaldi
corso sempione 88
milano, MI 20154 Italy
Copyright © 2013 paolo rinaldi – All rights reserved.